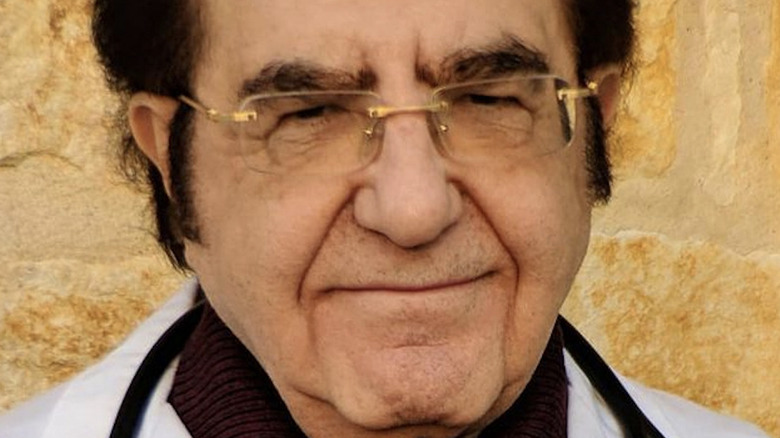 When it comes to reality shows with some of the most dramatic transformations out there, TLC's "My 600-lb Life" arguably takes the cake. The program's mission is to help people who weigh 600 pounds or more to regain control of their lives, which have been upended by trauma and food addiction. Seldom are these journeys easy in any way, shape, or form, but seeing individuals succeed and re-enter society can be a truly emotional experience. That's likely why the show has endured for many seasons and has attracted millions of viewers.
Of course, fans of "My 600-lb Life" know that none of this would be possible without Dr. Younan Nowzaradan, the no-nonsense physician who helps folks turn it all around. The often-stern man, who goes by the nickname "Dr. Now," shepherds people along their weight-loss journey, prescribing a strict diet and performing bariatric surgery in order to save his patients' lives. Of course, Dr. Now is not without his quirks, which is part of why "My 600-lb Life" is so engaging to watch — even if it's also often difficult to process.
So what is there to know about Dr. Now that you might not have gleaned from the series already? This is the truth about Dr. Nowzaradan from "My 600-lb Life."
Dr. Now from My 600-lb Life conducts more than just weight-related surgeries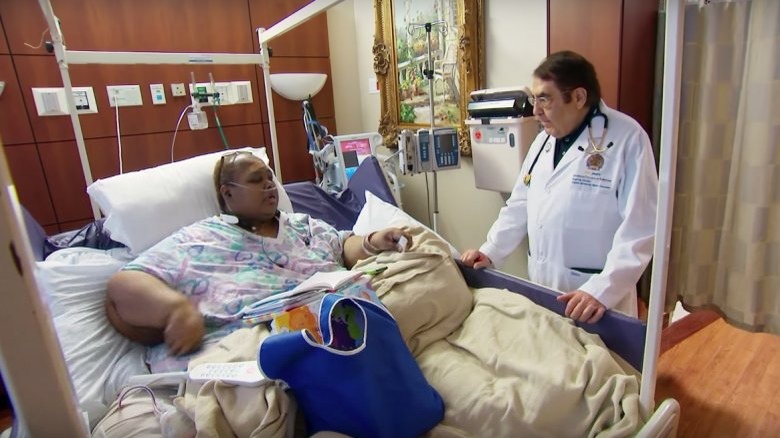 On "My 600-lb Life," viewers see Dr. Now perform a variety of surgeries, including gastric bypass, gastric sleeve, and excess skin removal surgery after a patient has lost a significant amount of weight. Each of these procedures requires a specific skill set, one that Dr. Now clearly has perfected. Just consider the sheer number of people he's helped over the years!
But what you might not know, however, is that Dr. Now comes from a cardiology background; he spent his four-year residency at St. Thomas Hospital in Nashville, Tennessee (via his website). Following his residency, Dr. Now embarked on a fellowship at the Texas Heart Institute in Houston, Texas — we wonder if that's how he ended up in the Lone Star State.
In addition to both heart and weight-loss surgery, Dr. Now also conducts gall bladder and appendix removal surgery, according to Houstonia. Talk about a versatile surgeon with the skills to pay the bills!
Dr. Now of My 600-lb Life fame is a legit pioneer in the field of medicine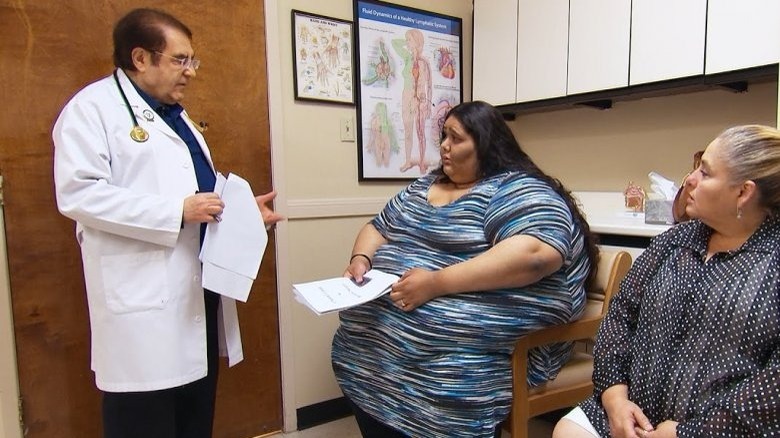 The vast majority of the time, the view of the operating room on "My 600-lb Life" consists of Dr. Now operating via a laparoscope, which allows him to conduct a less invasive type of surgery. It turns out, Dr. Now is a pioneer in this field, as noted by his website; the physician "was the first doctor in Houston to propose, research and adopt the benefits of laparoscopic surgery for procedures previously unconsidered."
When Dr. Now first started operating via laparoscope, the technique was literally on the cutting edge. Today, however, it's a technique that is utilized in operating rooms all over the world. Additionally, Dr. Now performs surgery on people that other doctors will not. For example, if you weigh more than 450 pounds, your average hospital will require you to lose weight before they operate on you. When you factor all of this into consideration, it's hard not to be impressed by Dr. Now, who sincerely cares for his patients. "Taking care of these people, that's my job," he told Houstonia. "I never worked a day in my life."
Dr. Now isn't motivated by getting rich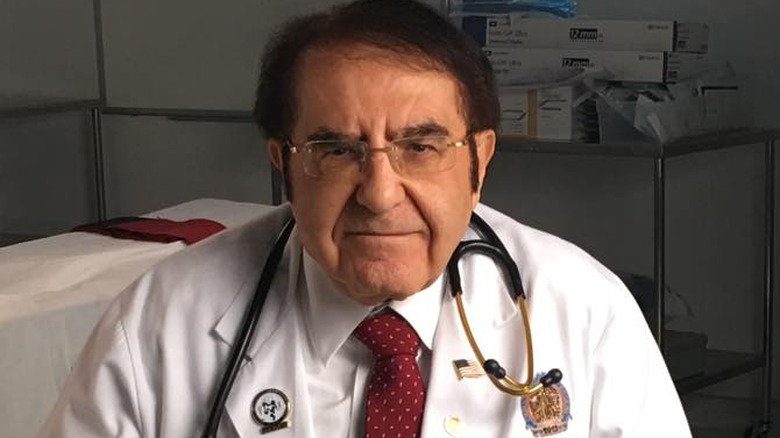 While many reality shows are somewhat staged or scripted at the behest of producers, "My 600-lb Life" depicts real people going through real struggles. That's something that Dr. Now takes very seriously, as he sees his profession as a calling to help others. "Looking at the moral obligation that we've got, you see somebody who has no life who could have a life," he revealed in an interview with Houstonia. And that's what makes Dr. Now tick.
To that end, what you might not know about Dr. Now is that he often doesn't make any profit when he performs weight-loss surgery. But that's not something that keeps him up at night, as he's committed to saving lives, not saving money. "We don't need to be rich," he continued, referring to weight-loss surgeons collectively. "We do make a living, but we don't need to worry about making a living out of every patient we see." Honestly, we love to hear his refreshing perspective.
Dr. Now may not be all about the money, but he's certainly got his hustles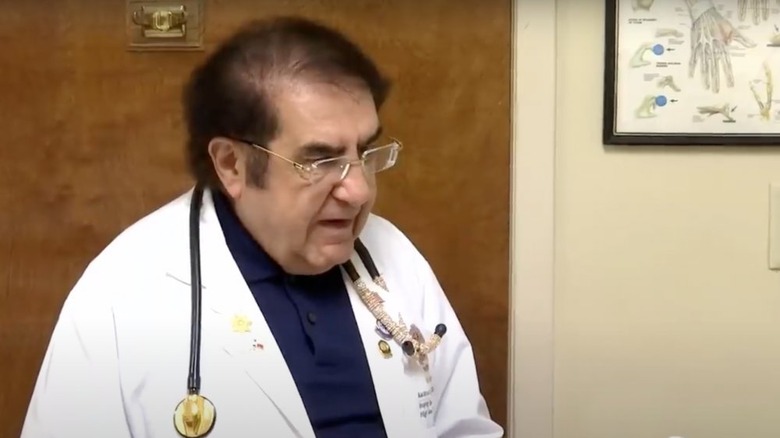 It's evident that Dr. Now isn't out to get rich on the backs of his patients we see on "My 600-lb Life." That said, the physician does have a bit of a hustle, and we're not mad about it — everyone has bills to pay!
For one, Dr. Now is the author of the book "The Scale Does Not Lie, People Do: Reversing Obesity Now," which you can purchase on Amazon for $24.95. The tome is self-published, which means that all proceeds go directly to Dr. Now, since there is no publisher — no wonder he often promotes the book on his Instagram page. Oh, the surgeon also has a variety of Dr. Now-related merch for sale on his website, including shirts, mugs, and more.
However, perhaps even more lucrative than those hustles is Dr. Now's Cameo account; for $200, you can request Dr. Now to record a personal message for you or for a friend. Given that Dr. Now has hundreds of positive reviews, it's safe to say that he's making some pretty good money from this enterprise.
Dr. Now had a complicated divorce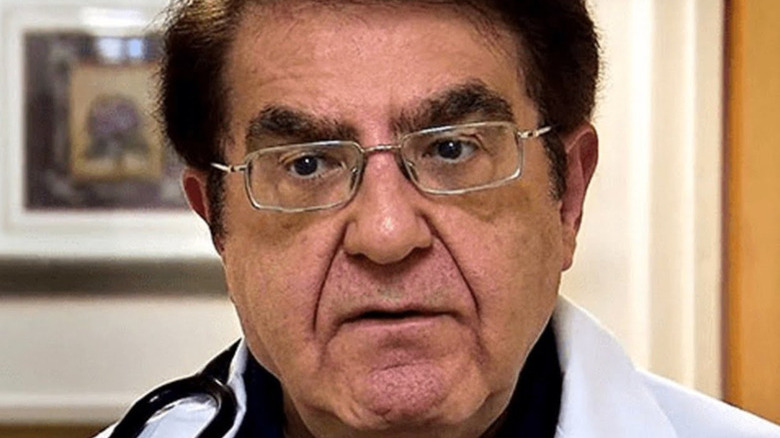 If you're a longtime fan of "My 600-lb Life" but never went down the rabbit hole doing research about the show, then you might not know that Dr. Now used to be married and experienced a pretty rough divorce, according to legal files. What we've gleaned from these papers is that in 1975, Dr. Now married a woman named Delores, the mother of their three children, who was a stay-at-home mother for the duration of their marriage.
However, some time during their decades-long partnership, things went awry for Dr. Now and his ex-wife; Delores filed for divorce in 2002, and the whole thing dragged on for two years before they finalized everything in a trial. Um, yikes, that sounds awful — but we're not done. Dr. Now then appealed the outcome, which was denied three years later in 2007.
While we'll probably never know what happened for sure, "the trial court attributed fault in the breakup of the marriage to Younan, dissolved the marriage on grounds of cruelty and insupportability, and concluded that Younan committed waste of community assets." In the end, Delores ended up with 70% of the assets, which is quite a lot.
Dr. Now from My 600-lb Life is older than you might suspect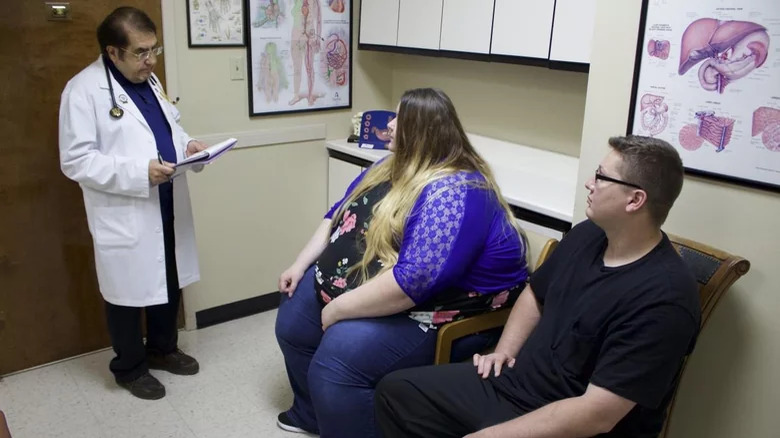 Watching "My 600-lb Life," it's obvious that Dr. Now is a fairly energetic person. After all, he has a thriving medical practice, can operate on patients for an extended period of time, and, of course, has the time and commitment it takes to film a successful reality show. The guy is clearly quite busy.
To that end, you may be surprised to learn just how old Dr. Now really is. For one, he graduated from medical school in 1970, according to his website. That gives you an idea not only how long Dr. Now has practiced medicine, but also how old he actually is. And while he's not exactly forthcoming about his age — he told Houstonia simply that he is "old enough to do surgery" and that's it — we're pretty confident that Dr. Now is older than 70. We can only hope to be as spry as he is at that age!
My 600-lb Life's Dr. Now is surprisingly into art and music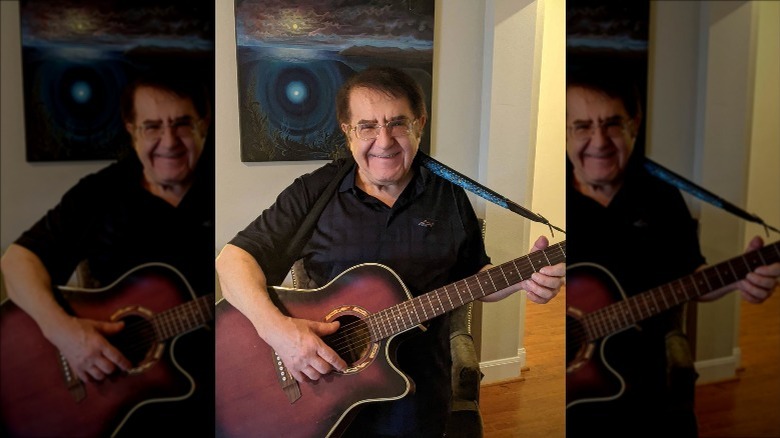 In addition to being a successful physician, Dr. Now has some other talents that might surprise you. For one, it appears that he enjoys playing the guitar, as you can see in a post on his Instagram page. We're not sure how well he plays or if he practices often, but it certainly looks like he has fun making music.
Additionally, and more evidently, Dr. Now is quite the accomplished visual artist. As per another post on his Instagram page, the physician is seen drawing a scene from nature with a pen. "One more [art]work … is finished," he wrote in the caption. "I never keep any … artwork and give it away but this one, so many people asked me for it so I'm going to make some limited reprints." He added that he plans to sign the images, too. You can see another angle of the drawing here.
Apparently, Dr. Now realized he could turn his passion for drawing into a side hustle, as you can purchase his sketches for $50.00 on his website. Pretty impressive for a guy who only does this on the side!
Without his son's work, Dr. Now would never have become famous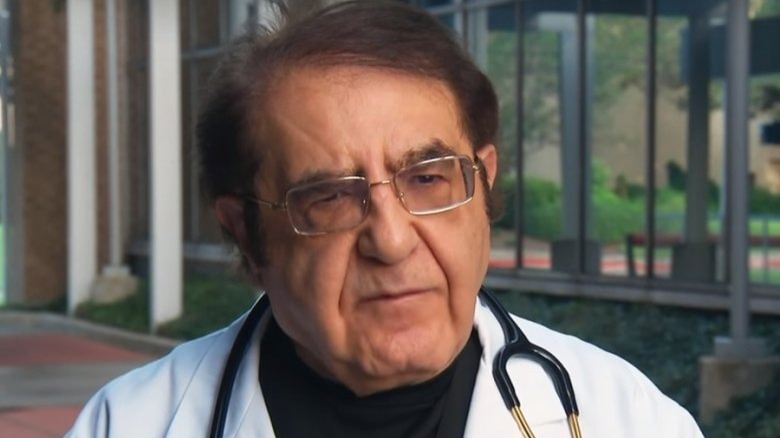 Have you ever wondered just how "My 600-lb Life" came to be in the first place? As Dr. Now tells it, he never set out to become a reality show star — he was just doing his job. "It just happened," he revealed in an interview with Houstonia. "I was operating on a lot of 600-pound people."
Well, that's only part of the story. When you dig deeper, you find out that Dr. Now's son is the main reason that "My 600-lb Life" is on the air. Apparently, Jonathan Nowzaradan formed a production company named Megalomedia back in 2003, according to the Austin Chronicle; the first film that they released — "World's Heaviest Woman" — was about a woman who weighed over 800 pounds. Sadly, the subject of the film died two weeks after receiving weight-loss surgery, but the seed had been planted. After that, Megalomedia filmed six episodes of "Last Chance to Live," which eventually turned into "My 600-lb Life."
It should be noted, though, that many of the stars of "My 600-lb Life" have filed lawsuits against Megalomedia for a variety of shady reasons (via Starcasm). Fortunately, none of the claimants appear to have a bad thing to say about Dr. Now, specifically, since they seem to be genuinely grateful for his help.
Dr. Now has been sued by former patients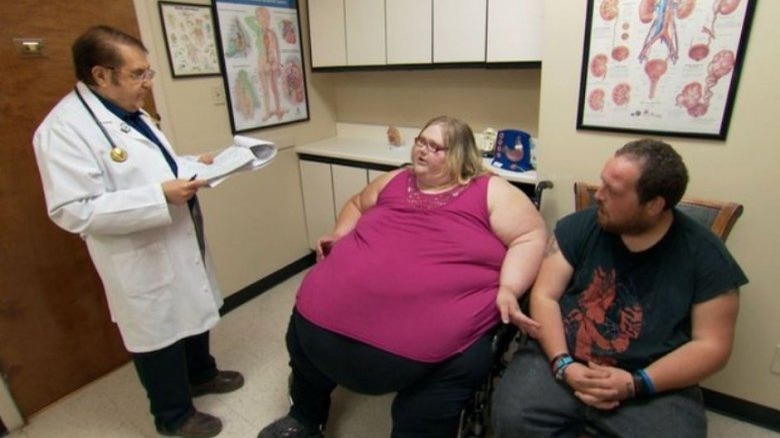 While those who chose to sue Megalomedia allege that the production company did not have their best interests in mind, they're not looking to file suit against Dr. Now. However, some of Dr. Now's previous patients have sued the doctor, according to Radar. In one lawsuit dated back from 2012, a patient alleged that Dr. Now left part of a tube inside of her, which was in her body for two years before puncturing her intestines. The patient later dropped the suit, and Dr. Now defended his actions. "The lawsuit against me was dismissed because I was not the one who left the tube," he explained.
That same year, another patient filed suit against Dr. Now, alleging that the physician performed a botched abdominal surgery on her, which resulted in pain, deformity, and impaired movement (via Radar). And, once again, the claimant ended up withdrawing the complaint. Finally, in 2017, yet another patient sued Dr. Now, this one also claiming he left part of a tube and a steel connector in her body (per Radar).
Is Dr. Now responsible for these unfortunate incidents?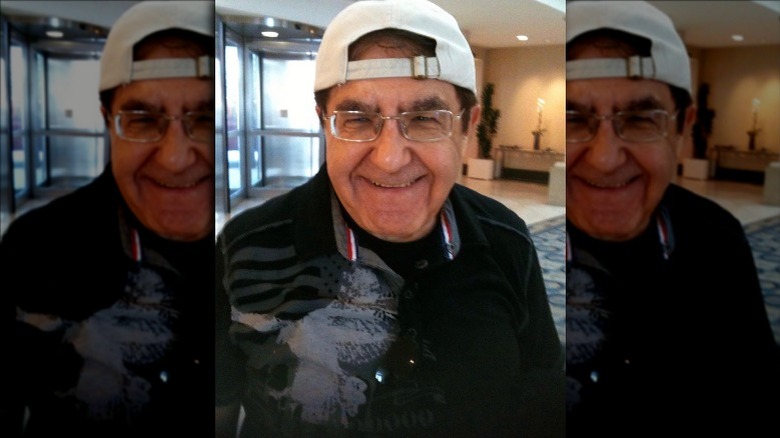 The lawsuits don't end there for Dr. Now, as family members of his patients who died after having surgery have also claimed that the doctor was negligent. Back in 2012, the mother of Tina Shepherd alleged that Dr. Now didn't properly educate her daughter about what to expect after weight-loss surgery (per Chron.). However, Dr. Now denied any wrongdoing and explained that she hadn't been a good patient post-surgery. "We called and called her to make follow-up appointments and she said she would come in, but she never showed up," he revealed.
Also back in 2012 (which we are starting to suspect wasn't a very good year for Dr. Now), a woman claimed that Dr. Now was negligent in treating her deceased husband, as noted by Radar. That claimant later dropped her suit after Dr. Now asked for "proof" of her claims. We're guessing that, for the most part, Dr. Now is legitimately out to do good in the world, but we're not throwing shade on anyone who claims otherwise if that's their truth.
Dr. Now of My 600-lb Life believes that 'obesity is not a choice'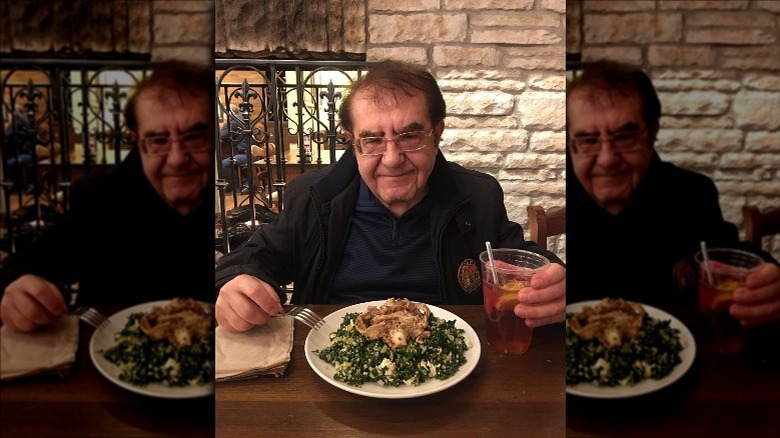 Some viewers who watch "My 600-lb Life" might not understand how someone can wind up weighing 600 pounds or more. They also might be tempted to think that patients are at fault for their morbid obesity and that they could just turn it all around if they had a shred of willpower. But, as Dr. Now puts it, that's not really the case. "Obesity is not a choice for people," he revealed in a chat with Chron. "It's not something that most people can walk their weight off with diet and exercise." It's infinitely more complicated than that, which Dr. Now comprehends better than most.
That said, Dr. Now does believe that patients are able to improve their outcomes and that it does take hard work to turn it all around, which is why not all his patients are successful. "It's our own responsibility to understand what the problems are and what the solutions are," he continued. So no one is off the hook, even if their genetics are against them.
Dr. Now, star of My 600-lb Life, practices what he preaches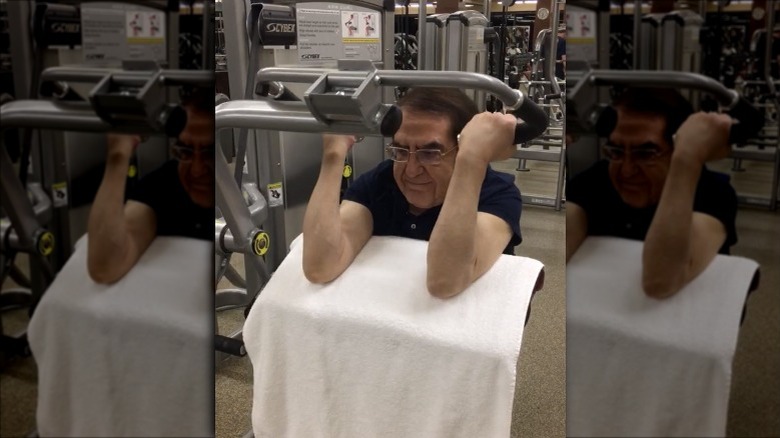 One thing you might not know about Dr. Now that might not be too surprising is that he makes sure to get his exercise. You can see this on his Instagram page, where he posts pictures of himself working out, accompanied by pearls of wisdom. "We can come up with a million [reasons] not to do regular physical activity, but the fact is that each year nearly 3.2 million people die because of inactivity," he explained in the caption.
That's not the only time Dr. Now showed the world that he regularly gets his sweat on. In another Instagram post, Dr. Now shared a video of himself doing preacher curls; he also worked his lateral muscles in yet another Instagram video. Finally, you can see Dr. Now executing some pulldowns in one additional Instagram video. It's nice to know that Dr. Now practices what he preaches to his patients and makes sure to keep himself accountable.
Dr. Now also makes eating healthy a priority, as per one last Instagram post. Keep up the good work, doc.
These are Dr. Now's hobbies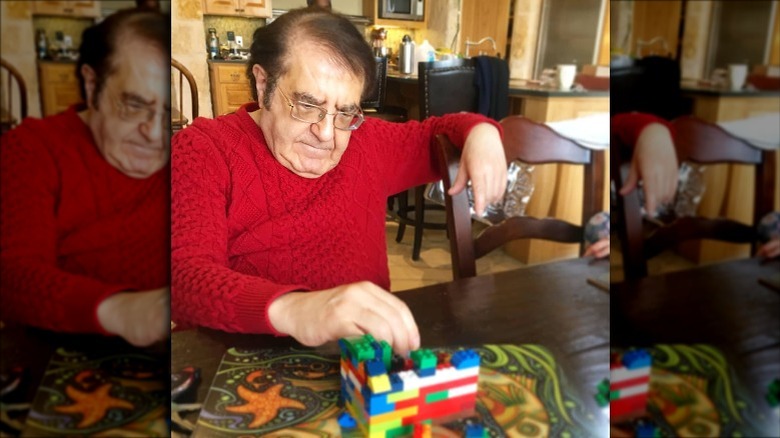 While Dr. Now may be a busy physician, reality television star, published author, and social media personality, he still makes time for things in his life that don't have anything to do with business. For one, the surgeon enjoys spending time with his family, as per a post on his Instagram page. "Some of my hobbies include playing with my grandchildren and building tiny [LEGO] hospitals," he mused in the caption. Even in his leisure he's thinking about medical care, and we're totally here for it.
Additionally, Dr. Now enjoys playing chess, as well as the many benefits that come with it. "I've enjoyed playing chess for decades," he shared in the caption of another Instagram post. "The brain is a muscle and brain games are a great way to keep your mental health." He added that he played chess in lockdown during the COVID-19 pandemic, and now we're wondering what Dr. Now thought about "The Queen's Gambit."