Breaking Down Why Talking About Money WIth Your Partner Is So Important
When Mean Girls star Jonathan Bennett and his now-fiance Jaymes Vaughan knew that they were in it for the long haul, the pair realized an important discussion was needed: the dreaded money talk. They both took their individual financial portfolios — explaining just how much moolah they had in the bank — and sealed them into envelopes. Sitting across from each other at the table, the two did what needed to be done and exchanged documents.
"I was so scared to do it at first," Bennett told AskMen. "[But] there's something really liberating in a relationship when you get honest with your finances."
But with the financial band aid ripped off, Mr. Aaron Samuels and his husband-to-be have removed any pre-existing question marks when it comes to the topic of money in their relationship. When they go out on date nights, it's possible to play the sly game of who-can-sneak-the-credit-card-first without any worry about what the monetary implications might be. Plus, now that they've broken the ice and are 100% open about their respective financial situations, money is no longer considered a potential strain on their future.
But whether you realize it or not, the money talk is one of those mile markers in a relationship, just like saying "I love you" or moving into a shared space together. Once you allow yourself to have that conversation, you can envision a future where you aren't walking on pins and needles every time you look at a bank statement. To no real surprise, like those other big aforementioned moments, opening up to a partner about your finances can be so intimidating that many couples tend to put it off.
"Have the big conversations earlier than you want to," advises Bennett. "The sooner you get honest about your finances, the sooner that relationship can grow."
It might feel awkward to have these intense, money-centric chats, but ripping that band-aid off is worth it if you're planning to stay together for the rest of your lives. If you're planning to buy a house, have a kid or just trying to keep the lights on, knowing important details about your partner's financial situation makes those cash-focused decisions significantly easier to make.
And as Bennett explains, if your personal approach to handling money and finances is a total dealbreaker for your partner (for whatever reason), maybe you shouldn't be with them in the first place.
"Relationships should never be about money," he says, and it's best to lay all your cards on the table before you get in too deep. What's the fun in being a few months in with someone you really like only to realize your ideologies when it comes to all things funds are on the opposite ends of the spectrum?
One thing's for sure: Bennett and Vaughan refuse to embrace the should-be-retired notion that one half of the couple has to be the sole breadwinner of the partnership. As two men that make up a wickedly talented LGBTQ+ couple, frankly, that dynamic doesn't even exist. For straight couples, however, this archaic ideal can still cast doubt when it comes to opening up about money if you feel you won't be able to pull your weight.
But as that stigma continues to break down, in today's age of technology, there are methods to ensure everyone feels like an equal when it comes to a discussion on shared finances. As Bennett explains, companies like Capital One provide a space where couples can talk with a money coach to get the ball rolling and create money goals.
"Technology has really evolved and helped couples be more financially free and be able to talk about their finances," he says.
Admittedly, like plenty of other people out there, Bennet isn't a professional financial guru. For those who find handling money to be on the boring and mundane side, discussing it with a partner can feel like nothing more than a sluggish uphill climb.
"I don't understand numbers. I don't look at numbers. I'm not good at finances," jokes Bennett. "[But] the answers are out there." And with those answers, he soon found an appreciation for his financial freedom and what it means to be in control of his own financial well-being.
The barriers of entry into the world of money and finances prevent many couples from having that talk. It's hard to have an open discussion about something you don't understand or don't care about, but just as Bennet says, once the ice is broken and you know each other's financial situation, the awkwardness and the confusion surrounding money subsides, allowing you and your partner to look toward a bright – and hopefully money-filled — future together.
"Your value comes from you, it does not come from your money," he says. "Whether they're great or whether they're big or small, whatever your finances are like, don't be afraid to share them and be honest about it."
You Might Also Dig:
Trending News: For Millennials, Breaking Up Has A Price – $37,000 To Be Exact
Long Story Short
Who said you couldn't put a price on love?
Long Story
Millennials are often accused of being lazy, entitled and fat — but they're willing to make some sacrifices for their future.
A new survey found that young people are willing to stay single and put off marriage if it means bigger steps in their career, a.k.a. a big fat cheque.
Financial services company Comet interviewed 364 working millennials who don't have kids and found that a good chunk of them are willing to put their bank account ahead of their relationship.
The survey found that 41% would break up with their significant other for a "life-changing promotion." They'd also be willing to delay a marriage for seven years and put off having kids for eight.
Interestingly, they're pretty keen on transplanting to another city, state or country if their partner gets a promotion.
Comet
Is love really priceless? Err, not so much. It'd cost an average raise of $37,000 to convince someone to break up with their bae, according to the survey. Though, marriage is much pricier to delay. It'd take a $64,000 raise for them to delay getting married and $67,000 to put off having children.
Comet
It seems rude to put a dollar figure on a relationship, but honestly, that's a lot of dough and there truly are many more fish in the sea. Here are some dating sites you can use for when you're rich.
Own The Conversation
Ask The Big Question
Would you take the cash or the girl/guy?
Drop This Fact
Millennials supposedly value experiences, but they're willing to take $1,000 to skip the final season of Game of Thrones.
Justin Verlander: This Is How Being Married to Kate Upton Works
Justin Verlander obviously knows what he's doing on a baseball diamond. And he also proved he's got game off the field when he started dating model Kate Upton in 2014. Married since October 2017 — they tied the knot two days after he won the World Series with the Astros — Verlander is opening up to AskMen about another thing he excels at: making his high-profile marriage work.
RELATED: Justin Verlander: This Is What My Workouts With Kate Are Like
Though the 36-year-old is sharing his thoughts on what makes a union work, he is humble about it. "I don't have a lot of perspective on this. This is my only marriage," he admits. "I wouldn't have it any other way; this is my only experience. I'm happy with marrying my best friend and I consider myself very blessed to have found my soul mate."
While there are plenty of things most people can't relate to when it comes to Upton and Verlander's relationship (fame, money, genetic lottery), settling down with someone you consider your BFF probably is.
1. Understand Each Other's Passions
For most regular people, passions don't run this deep, but for Upton and Verlander, their passion for their respective work is fierce. "I don't think there's any secret; I think it takes effort on both sides. Stepping into the relationship I think we both understood each other very well, I think we both understood our passion," explains the Houston Astros star. "She understands my passion for baseball and I understand her passion for modeling and acting. So I think from that perspective, it allows us to understand if somebody has to do something and leave for a period of time."
2. Set Boundaries
For Verlander, setting boundaries in the marriage is key, and for him and Upton, that means limiting how much time they spend away from each other. It's no easy feat with his baseball schedule and her modeling and acting commitments.
"We desperately try to set some boundaries," admits the pitcher, who partnered with Flonase for a second time ahead of Spring Training 2019. "We try as hard as possible to not go more than two weeks without seeing each other."
3. Stay Connected
Two weeks apart is a lot no matter how you look at it, so the couple makes sure to stay in touch each day. "We try to hop on the phone as much as possible; sometimes our schedules make it almost impossible," he says. "There's just a level of understanding there that we really love one another and go as far as we can to try to stay connected, but if the schedule just so happens that we couldn't talk as much as we wanted that given day, then so be it."
This understanding of their crazy schedules and often times conflicting time zones ties right back to his first tip: understanding their passions.
4. Drop a Romantic Text
When Verlander doesn't get to chat with his wife on the phone, he wants to make sure she knows how important she is to him. "I'll text her and just let her know how much I love her and we'll talk tomorrow," he reveals.
5. Get That QT In
Because the athlete and model do have to spend time apart due to work, it's even more important to relish their time together. "When we're together, we thoroughly enjoy spending time with one another, whether it's a date night or just kind of chilling on the sofa together," says Verlander, who welcomed daughter Genevieve with Upton in November. "We are each other's best friend, so it's fun to hang out with one another, and we want to be together."
6. Trust Is Key
It would be understandable for trust to be a challenge in a relationship between a model and an athlete. Pro ballers have made headlines for their wandering eyes (see Tristan Thompson, Tiger Woods, and Kobe Bryant, for example) and there are plenty of guys lining up to be with a stunner like Kate Upton. However, the baseball MVP shakes all of this off. "We have a strong relationship and I trust her and she trusts me," Verlander insists. "I can't affect other people. I can only affect myself, and my wife can only affect herself, and we focus on our relationship."
7. Don't Lose Yourselves in Your Kids
As new parents, Upton and Verlander are busy. As much as they adore their baby girl, they also understand the importance of keeping their relationship a priority.
"Our world now revolves around this new little person, Genevieve, and it's fantastic, it's the most exciting thing I've ever done," Verlander gushes. "But at the same time we don't want to lose ourselves and lose our friendship, so we balance our time. Obviously a newborn requires a lot of attention and we give her all of that. It's been this amazing ride, but at the same time, when we can, when we get time for ourselves, we like to spend it with ourselves. We like to go [to] dinner or just hang out, her and I, or whatever it is, so that we maintain this balance of keeping our friendship and love for each other going."
Based on these seven all-star tips, it sounds like Verlander knows how to hit a home run when it comes to keeping his marriage healthy and happy. So take the MLB star's lead for a happy, healthy relationship.
You Might Also Dig:
Still Shaving With a Straight Razor? It's Time for a Change
The AskMen editorial team thoroughly researches & reviews the best gear, services and staples for life. AskMen may get paid if you click a link in this article and buy a product or service.
Product photos from retailer sites.
Back in the day, men reached into the medicine cabinet for a razor and standard can of shaving foam to achieve a smooth face. Now, the male grooming climate has evolved, and a new crop of electric shavers has entered the fold, becoming an essential shaving tool for the modern man.
Not only can these mechanical face clippers shave time and money off your grooming routine (adios, expensive blade refills!), but they are also delivering clean-cut trims that feel as good as a standard razor.
No one said shopping for a shaver was a cake walk through the pharmacy aisle. In fact, it can get quite overwhelming, especially when each machine claims it's the "best shave ever." Our guide gives you insight on what you should look for when shopping the endless list of electric razors available today.
Are Electric Shavers Better?
Skeptical that an electric shaver can meet your needs? Or that you even need one at all? We'll allow that a certain amount of subjectivity is involved in grooming preferences, and that some men really enjoy the lengthy routine of using a traditional straight razor to tame their daily facial hair growth, but electric shavers deserve your consideration.
Here are some of the perks of switching to electric:
Faster: You'll save precious time every morning by grooming with an electric shaver
Reduce skin irritation: Do you regularly suffer from ingrown hairs, cuts or nicks when you shave? Good news: electric shavers have a foil, that greatly reduces the chances of these facial disasters
Mobility: With a traditional razor, you're stuck near your shaving cream and running water, but with an electric razor, you're free to move around, or shave away from your bathroom
Style your stubble: Traditional razors don't offer you any control when it comes to your stubble. You're either hairy or clean-shaven. But electric shavers come with adjustable blade lengths, meaning you can engineer the stubble length you desire
Cheaper (in the long run): The upfront cost of an electric razor is nothing to sneeze at, and often deters people from taking the plunge, but the truth is, over the long run, electric razors are cheaper: you'll save on shaving cream and replacement blades, meaning the electric razor will pay for itself in no time
Does this make electric shavers "better" than traditional blades? That's up to you, but the benefits are undeniable.
What to Look For
Closeness: There is difference between using a beard trimmer to shave, and a proper electric razor. If you are looking for a clean shave, you won't be satisfied with something designed to take a beard down.
Comfort and convenience: You're buying this product to make life easier, not add time to your daily routine. Note the difference in lower priced models and their higher priced counterparts as well as traditional foil shavers versus rotary models.
Technology: Today's crop of shavers are loaded with more hi-tech features than they used to be. Multifoil blades and more powerful motors are great upgrades, but come at a price.
Speed: Look for CPM (cycles per minute). The faster the cycles, the quicker the shave.
Battery life: You shouldn't settle for less than 50 to 60 minutes of power with cordless models.
Durability: Increased lifespan justifies a higher price.
Foil vs. Rotary
Foil
A foil design hosts oscillating blades within a thin layer of foil to lift hair away from the face, making for gentler shaves. The foil even lends itself to larger skin surfaces such as the top of the head. Many come in three- or four-blade options.
Pros:
Faster cutting speeds
Closer shaves
More precise execution
Better skin protection
Cons:
Not as adaptable to facial contours
Works best when used in straight lines
Rotary
These models typically rely on flexible heads with spinning razors that work best for making tight turns across the face. They also work well for daily maintenance of a clean-shaven look. Such features also come with certain shaving compromises.
Pros:
Eliminates hair in difficult areas more easily
Considered a better overall performer by experts
Offers more flexibility with minimal pressure
Suitable for shaving every other day
Quieter performance
Cons:
More prone to cause irritation
Not designed for trimming and edging
In response to the growing trend of electric shavers, the market has seen an influx of models from some of the industry's biggest players including Braun, Panasonic, Remington, and Philips Norelco, each sharing their own unique features. Some come equipped with rotary heads or multi-directional blades for precision cutting, others support dry and wet shaving. Then there are hybrid models that have features of both beard trimmers and standard electric razors.
If this all seems like a lot to handle, keep reading for our guide of the best electric razors you can buy right now.
Best All-Purpose Electric Shavers
Best Overall Electric Shaver
Philips Norelco OneBlade Face + Body
Is it a razor? Shaver? Trimmer? Try all three. The OneBlade achieves the grooming trifecta (at a killer value) with an all-purpose design that allows users to edge, shave, and trim any length of hair. Philips has integrated a dynamic cutting head that operates at 200 passes per second with a dual-protection system that dices through longer strands without pulling the skin. The grip handle is impressive yet lightweight for the power it packs, with sturdy support to give users more confidence when shaving and a 45 minute life following a full charge.
Promising Review: "I've been wanting to buy this for years now! Always been hesitant, because I've tried over 5 different electric shavers. Nothing came close to a razor, until I finally pulled the plug on this. Seriously, this is not like any other electric shaver!!! It works wonders, especially when used as directed!!! I cannot stress this enough. If you been hesitant about buying it. Now, it's your time. I liked it so much that I got one for my Dad. He loves it too!!!" — Amazon Customer
$49.79 at Amazon.com
Best Tried and True Electric Shaver
Braun Series 9
Almost 100 years ago, German mechanical engineer Max Braun founded his eponymous brand. Braun has taken design and engineering very seriously ever since. This Series 9 9290cc is a marvelous piece of electric shaving machinery, highlighted by its immaculate craftsmanship, ergonomic design, and phenomenal performance. It won both our Readers' Choice Award for Best Electric Razor and our AskMen Grooming Award for the same title.
Patented SyncroSonic Technology carries serious horsepower, generating 40,000 "cross-cutting actions per minute" to achieve a complete shave without lathering up. The four-way shear system conquers three-day stubble with finesse, and included in the price is the cleaning system and travel case with a cleaning brush. If you need any more convincing, read our full-length review on the Series 9.
Promising Review: "I never thought an electric razor could handle my face and head until I purchased this razor. My facial hair is very coarse and what's left of the hair on my head is about the same. It powered through with a total shave time of 15-20min max. I have the wet/dry model and have used it dry. I have yet to see any excessive bumping or irritation. I've been using a regular razor my whole life so I'm sure my skin has a certain tolerance. My regular razor would cause bumps all the time! I HIGHLY recommend this razor it's worth the cost after the first use!" — Amazon Customer
$299.94 at Amazon.com
Best Electric Foil Razor Runner Up
Panasonic Arc3 3-Blade Electric Shaver
If the more premium Arc5 is out of your price range, rest easy knowing you can get similar quality results from its bargain brethren. This update is driven by a high-speed 10,000 CPM linear motor capable of slicing through stubble for consistent shaving at numerous angles and an attached trimmer for detailing. Its biggest selling point remains the active shave sensor technology that detects and adjusts power levels to match hair densities on the face, neck, and chin. A lightweight feel, quick charge (one hour) and strong battery life (45 minutes) add to its value. Not bad for the low-end Arc option.
Promising Review: "You can't go wrong with this electric shaver. It is very ergonomic so it makes it easy to maneuver around your face. The shave is nice and close almost like using a blade. I highly recommend this product!" — Joseph
$69.99 at Amazon.com
Best Rotary Electric Razor
Philips Norelco 9000 Prestige Electric Shaver
The latest electric shaver to hit store shelves is a hi-tech special sensor built into the device to gauge hair density and adjust the blade to shave strands properly. No nicks, no tugs. Its three shaving heads come equipped with NanoTech precision blades (literally covered in nanoparticles to keep blades sharper longer), ensuring a super-close cut, even up to seven-day stubble. SkinComfort rings also surround each one and boast anti-friction coating that increases gliding. Philips throws in a click-on trimmer for beard and 'stache styling, along with a plush travel case that complements the shaver's executive look.
Promising Review: "This is the best Norelco I have ever owned. Close shave at only one week. Can't wait to see how it goes once face gets used to it. Over 20 years in the military and wish I had a razor like this the entire time. I hate shaving with blade razors and will never use one again thanks to this." — John
$279.95 at Amazon.com
Best Budget Electric Foil Shaver
Braun Series 3 ProSkin
A mid-tier shaver with high-end performance, the wet/dry Series 3 ProSkin is a dependable option made for faster shaving and skin comfort and is perfect for electric razor newbies. Its signature head and MicroComb technology guide whiskers into the cutters for a more swift outcome. Pressure-sensitive blades allow for smoother strokes and protect skin from any chafing or irritation. The precision trimmer built into the back complements facial styling by accurately shaping your 'stache and sideburns. Battery life is comparable to more expensive shavers, with a 45-minute battery life from a full charge or a full shave from just five minutes.
Promising Review: "For blood thinner patients check this shaver out! My father really loves it. He was in the hospital for 11 days. He had a tough beard going on. This Braun wet/dry shaver just did its job. A nice close shave. We even did the old credit card trick from the 1970s." — Szizzy
$70 at Amazon.com
Best Budget Rotary Electric Razor
Philips Norelco Shaver 5750
Instant shaving is a quality most men want in their electrical groomer. Philips' budget-friendly shaver accomplishes it easily with a Turbo mode that gives a 20 percent power boost to mow through dense parts of your beard. Using its singular MultiPrecision blade system to tackle facial fuzz, working alongside five-direction flex heads to lift hair, then cut long and short strands with swift execution. Those preferring a dry shave can benefit from the machine's Aquatec Wet and Dry technology without slapping water on their face. The accompanying smart clean system sweetens the deal by cleaning, lubricating, and charging the shaver for a solid hour of use.
Promising Review: "Norelco has a winner on this shaver. The numerous features and flexibility. Battery seems to last forever before needing a charge. It can be set for your beard and skin. I was amazed at the ability to shave in the shower and shaved well it did. I recommend this to everyone who likes electric shavers or those who want their first. Affordable and easy to use and easy to clean." — Chuck
$99.99 at Amazon.com
Best Electric Shaver for Beards
Remington F5-5800 Foil Shaver
Getting a clean, smooth shave doesn't always require the most expensive machinery. Remington's popular foil shaver is proof that you can attain professional shaves at a budget value. The device lasts a full hour on a single quick charge and features an intercept trimmer that sits between the two foils and seizes longer hairs in fewer passes. That along with an integrated pop-up trimmer for shape-ups, and patented Pivot and Flex technology that moves with your grooves, make it impossible to overlook this oscillating facial hair remover.
Promising Review: "This is not my first electric shaver, however it is my first Remington electric. After reading the negative reviews I decided to ignore them and order it anyway because some people just can't be pleased, or they don't really know what to expect from an electric shaver. Used properly this Remington gives as good a shave as any other brand electric shaver. It arrived fully charged and after a dozen shaves it's still at 80 percent charge. It is very easy to use and clean, and gives consistently nice close shaves. I've experienced no 'razor burn,' no pulling or pinching of the skin or any other uncomfortable issues. I've even used it on my scalp. I'm pleased with this purchase…good electric shaver at a reasonable price….and if it lasts, the replacement heads are much less expensive than the other brands I've used." — Anonymous
$46.99 at Amazon.com
Best Electric Shaver for Black Men
Panasonic ARC5
Black men have unique grooming needs, owing to differences in hair texture, coarseness and diameter. For these reasons, we recommend black men opt for foil designs, rather than rotary ones, as these can deal with curly, coarse hair more efficiently, reducing the risks of skin irritation. Here are a few of our favorite models:
High price and high performance, Panasonic's flagship shaver model receives a prime upgrade highlighted by an automatic charging and cleaning dock and stronger five-blade system. The ultra-thin nanotech blades are built from superior Japanese stainless steel, keeping durability and precision in mind, while preserving build quality. Expect 14,000 CPM action that maintains peak execution no matter the battery life — a full 45 minutes after only one hour of charging. It's a great shower companion that can be immersed in water for effective wet shaves. A trimmer and a sensor are also built in for shaping your face based on thickness.
Promising Review: "This is *absolutely* the best shaver OR razor I have ever used, and I have used many. Set aside your Norelco, your Braun… your Harry or Razor of Month club, and even the Viking uber-razor equipment. This shaver will give you and incredibly close shave, whether you have one-days worth of stubble or three-days worth or even five days (use the trimmer on rear for five to seven+ days worth). The charger and cleaning system, all-in-one, is superb. But back to the shaver… amazingly close and smooth shave with no nicks—which is much harder with a double-edge razor, no mater how good you are." — Ezra_NYC
$149.99 at Amazon.com
Best Barber-Approved Brand Electric Shaver
Wahl LifeProof Foil Shaver
Wahl's built a credible reputation over the years with its barber-favored hair clippers, and the company's line of electric shavers is quite impressive. The LifeProof 7061-100 is a hot seller that packs high-quality features into a budget-friendly value. It's made for dry and wet shaving with a shock- and waterproof design built for longevity. The dual floating heads adapt to the contours of your face and neckline, leaving no stray hair behind. You can get 90 minutes of run time on a full charge and a full shave after just charging for one minute, thanks to its fast-charging capabilities. Personalize your grooming collection by choosing from four different colors: gray, green, orange, or yellow.
Promising Review: "I like how the shaver contours to the skin on my face. It cuts the hair follicles on the first try. It leaves me with a clean and close shave with no irritation. It is a shaver that is extremely portable to use in the shower, in your car, take with you when traveling. It holds a good charge and it is sold at a very reasonable price. A great shaver. A great shave at a low price." — Anonymous
$59.99 at Amazon.com
Best Portable Electric Shaver
Braun M90 Mobile Shaver
The M90 remains a staple for well-groomed travelers, thanks to unique design features from the integrated pop-up trimmer to its solid build quality. Two AA batteries power the machine and generate up to an hour of shaving time, which is quite good for one of the market's older models. It offers impressive close shaves and snatches short hairs adequately, although completing a full shave does take a bit more time since it only features a single foil. Speaking of which, the foil and cutter can each be removed for faster rinsing. We suggest opting for a more advanced model for daily shaving, but toss this sucker in your dopp kit when hitting the road and you're golden.
Promising Review: "The Braun travel shaver is a light weight, simple shaver that is easily packed in a bag. Normally, I travel with a AA flashlight, so I can transfer the batteries to the shaver and save on weight. Seems easier to travel with this battery razor than a disposable razor and shaving cream. Since it is a single band of blades, it may take a few repeated strokes for a reasonable shave, but that's not really a problem if you can take the shaver in a car or touch up while you are watching television. Overall, I'm quite pleased with the travel shaver. My only wish is that Braun would sell a set of replacement blades, which would make it much better for the environment." — Ronald
$14.99 at Amazon.com
Electric razors used to be for dads who had to cut through stubble fast — and dry. Now, there are some option available that give just as good a shave as a razor blade, can be used wet or dry, and don't use up a bunch of plastic every time you have to buy a pack of cartridge.
You Might Also Dig:
AskMen may get paid if you click a link in this article and buy a product or service. To find out more, please read our complete terms of use.
This New Shaver's Cutting Edge Technology Will Blow You Away
The AskMen editorial team thoroughly researches & reviews the best gear, services and staples for life. AskMen may get paid if you click a link in this article and buy a product or service.
No distinguished gent should be without a superior electric shaver. Needless to say, the market isn't short on great options, as we've listed in our current best of roundup. However, the AskMen team was presented with a new groundbreaking shaver that's been generating major buzz since its official announcement. We're talking about the latest Braun Series 9 Shaver. Powered by several cutting-edge technologies and a dual-trimmer system engineered for flawless shaving, it's easy to see why this grooming solution is already becoming an industry favorite.
As a newcomer to the scene, the Series 9 has yet to rank in Amazon's top tier of Best Electric Shavers or Foil Shavers. That's not to say it won't skyrocket into the top ten of both categories come holiday season. We say that with confidence since it's already managed to achieve an average of 4.7 out of 5 stars on Amazon with 66 reviews to date. The hype will only continue to build from here.
Powered by Braun's patented SyncroSonic Technology, the Series 9 separates itself from the crowd with the ability to generate 40,000 "cross-cutting actions per minute" thanks to its pivoting head and floating grills. The addition of two specially engineered trimmers labeled Hyperlift & Cut and Direct & Cut ensures precision shaving for suave skin care. A bundled clean and charge station, strong battery life, and wet and dry shaving capabilities (found on certain models) are warranting it mass appeal as well.
So now that we're past the technical foreplay, let's get down to business. See why Braun Series 9 is already being given top billing.
The Experience
Where do we begin? For starters, it's impossible to overlook the Series 9's immaculate craftsmanship. The all-chrome finish gives it the feel and look of a sports car, with its attractive Clean and Charge station being toted as an upscale garage to store it when not in use. Being able to keep the machine charged, lubricated, and sterile for everlasting use is one of its grandest selling points.
Performance-wise, the Series 9 enhances the traditional shaving routine in every possible way. The shaver head is far more efficient at buzzing through 5 o'clock shadows and long hair than the one featured on the Series 7, or any other high-end competitor at that. All praise goes to its revolutionary four-way shear system, which works together with the two Optifoil shaving foils and two trimmers to completely remove all unwanted facial hair — something we can say was accomplished seamlessly in both dry and wet conditions. Battery life proved to be just as impressive offering up to 50+ minutes on just a 5-minute charge.
No grooming device is perfect, but lucky for us, the Series 9 has very few drawbacks. The cleaning cartridges can be a bit pricey and tend to wear down faster than expected, though that's all dependent on how much you use the machine. Purchasing the shaver by itself will require manual cleaning and it's not a welcoming chore. It becomes tedious overtime, so we advise spending the extra greenbacks on the cleaning station bundle, as it'll save you a ton of time and grief.
Beard groomers might not be too fond of the machine, simply because its pop-up trimmer isn't as serviceable as the shaver. There is some unsteadiness to it that makes shaping up your goatee or hairline tricky. The price tag could be a concern as well unless you're all for splurging on grooming tools. Outside of those, any other complaint about the Series 9 seems trivial.
Knowing we were able to take in a fully smooth shave without the need of lathering or washing our face was refreshing. The blades and pivotal head are powerful enough to snatch every inch of stubble, leaving no irritation or nicks behind.
CONS
Trimmer not so effective with long beards
Slightly noisier than other grade-A shavers
Cleaning cartridges are an investment
No lubricating oil for manual cleaning
High price tag
PROS
Comfortable and smooth shaves
Gorgeous and sophisticated design
Great battery life
Dynamic, alcohol-based cleaning system
Premium travel case with cleaning brush
Supports wet and dry shaving (9095cc, 9040s)
Two-year warranty
Meet the Competition
The Series 9 is designed to match up against the market's most elite options. Its stiffest competitor just might be the Philips Norelco Shaver 9700 Series. The truth is both machines deliver phenomenal shaving experiences powered by their own proprietary technologies and unique features. The only major difference lies in the cleaning systems. This is where the Series 9 slightly edges out the Norelco 9700 with a faster cleaning procedure and more affluent, sturdy design.
Philips Norelco Shaver 9700 Series, $179.95 at Amazon.com
Let's not overlook the Panasonic ES-LV95-S Arc5, for it's an impressive electric shaver that offers similar performance at a lower price point than the Series 9. Design-wise, it's solidly built for longevity, extremely light (7 ounces), and works in wet and dry conditions. The pivoting head takes advantage of the brand's proprietary Lift-Tech foil technology to raise flat hairs for smooth cuts across the face. Unlike the Series 9, it's capable of capturing hairs underneath the nose, though its larger head does provide difficulty shaving around the jawline. It's isn't recommended for men with sensitive skin either.
Panasonic ES-LV95-S Arc5, $158.79 at Amazon.com
The Verdict
Beautiful, super-charged, and smooth in its execution—the Braun Series 9 stands out as the Lamborghini of electric shavers. The specialized trimmers work equally well to leave a clean finish, where as the chic docking station does a refined job keeping them hygienic for long-lasting cuts. Its blend of lavish ergonomics and superior performance set a new standard for luxury grooming that won't be rivaled anytime soon.
Industry Cosigns
"Shaving is achieved incredibly fast and thoroughly but with unprecedented gentleness to the skin," says Shaverscape.
The Telegraph believes, "It looks great, performs fantastically and made the whole business of shaving a lot less of a fuss."
My Best Shaver shares are exact sentiments: "Its sleek design and advance cutting technology tells you why it is going to be the world's leading electric shaver."
AskMen may get paid if you click a link in this article and buy a product or service. To find out more, please read our complete terms of use.
The Most Stylish Electric Shaver We've Ever Seen
The AskMen editorial team thoroughly researches & reviews the best gear, services and staples for life. AskMen may get paid if you click a link in this article and buy a product or service.
When you've got great facial hair, you want to take care of. Or, at least, you ought to. But many grooming tools aren't the most intuitive, have trouble getting into those tight spots, or are simply too clunky to take beyond your home bathroom. The Luxitude Groomer, however, is designed for complete, precise facial styling wherever you are.
This clever device is made for mustache and beard trimming, hair clipping, body shaving, and precision facial styling. The steel blades are custom cut to hold an edge longer and they're small enough to work into tight spaces. Rather than a plug-in setup, the Luxitude Groomer comes with a docking station for both 110V and 220V outlets so you can easily pack it up and charge it on the road for quick trims before meetings, conferences, and more. The set also comes with four clipper head attachments and lubricant for easy use on all parts of your face and body. It even has its very own travel case.
Take care of your grooming at home and on the go with the Luxitude Groomer. Normally $59, you can save 60% off this luxury tool when you get it for just $23.99 now.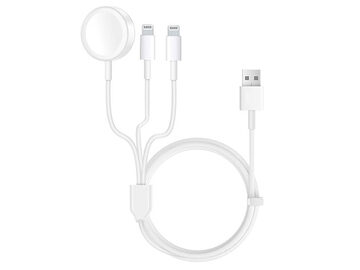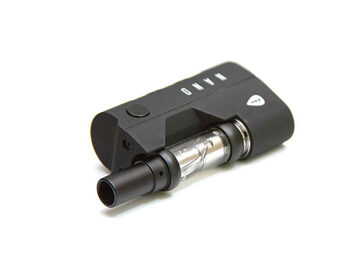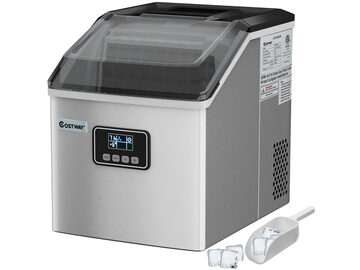 AskMen may get paid if you click a link in this article and buy a product or service. To find out more, please read our complete terms of use.