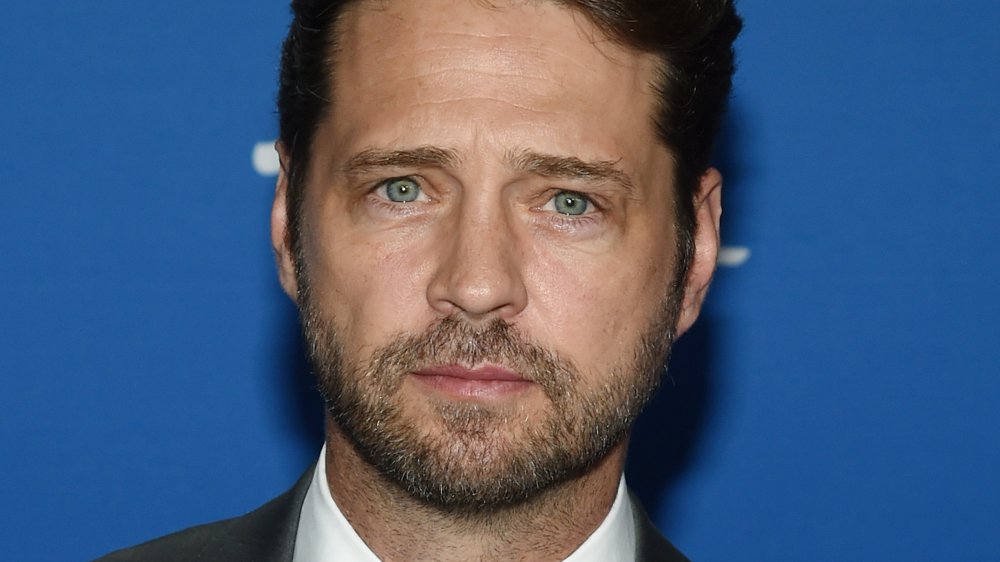 Can anyone remember when George Clooney wasn't a movie star? The actor toiled in television for almost 20 years before landing his breakout role in 1994 as Dr. Doug Ross in the iconic medical drama ER. However, despite reaching unprecedented professional success, he left the show in 1999. The rest, as they say, is history.
In 1988, during a decade of muscle-bound action stars, Bruce Willis was plucked from his biggest job to date, the comedic detective series Moonlighting, to become an unlikely action hero in Die Hard. He hasn't returned to starring television role since. Granted, the case could be made that he shouldn't return to any more Die Hard movies, but we digress.
The point is, some actors have left their greatest professional success to enjoy even greater success. Our list below isn't those people. Here are a few actors who destroyed their careers by walking away from a hit show.
Chevy Chase cancelled himself for a girl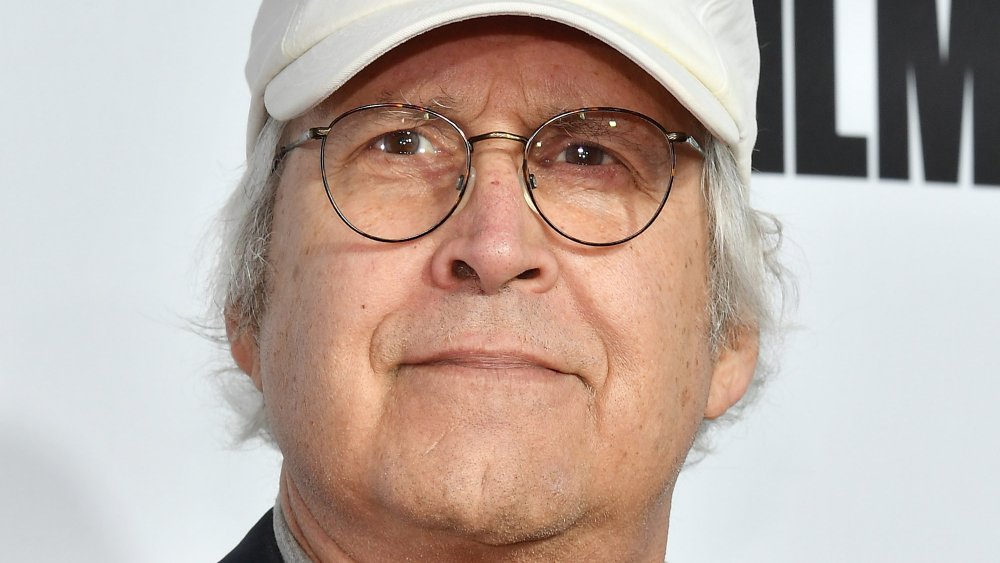 Historians will rightly call Saturday Night Live a groundbreaking late night sketch show that cemented itself as a comedy institution during its near five-decade run. However, when it first premiered in 1975, not many knew what it would become — including original cast member Chevy Chase.
As one of the iconic show's breakout stars, Chase decided to leave halfway through season two to marry his second wife, Jacqueline Carlin. "I tried to pretend that everything was great," the comedian told the Los Angeles Times in 2011. "I was leaving really because there was a girl I wanted to marry that I was infatuated with out here. The whole thing was crazy because I was a young fellow who was infatuated with the wrong person. Everybody there knew it except me. [A woman] who would not move to New York and insisted that I come there. It was all nuts, looking back on it. But I did regret it."
Chase did become one of the biggest stars of the '80s, but his career flamed out for a multitude of reasons rumors that the Vacation star is a nightmare to work with. In just one example, when asked about his reportedly rough experience with Chase on Community, co-star Donald Glover told The New Yorker, "I just saw Chevy as fighting time — a true artist has to be O.K. with his reign being over. I can't help him if he's thrashing in the water. But I know there's a human in there somewhere." Ouch.
Will Wheaton boldly went where lots of actors end up going
Actor Wil Wheaton became known to general audiences for playing Gordie Lachance in the 1986 film Stand By Me, but his career-defining role came the following year. Cast as Wesley Crusher, the only son of Beverly Crusher, the chief medical officer aboard the USS Enterprise on Star Trek: The Next Generation, Wheaton was an essential part of the seminal series.
However, four seasons later, Wheaton quit the show to seek other opportunities in television and movies. A cursory glance at his IMDb reveals that those dreams never fully materialized. "I left Star Trek: The Next Generation when I was 18 years old, and initially I thought that it was a really smart business career move," Wheaton said during a Star Trek reunion at the Calgary Expo in 2012. "In some ways it was, and in more ways it wasn't. And, what I was unprepared for was how much I was going to miss the people on this stage."
"After that ended, I just felt really ashamed of myself. And, I felt like I just couldn't go to the set, and I felt like I couldn't look them in the eye," he continued. "I felt like I didn't have the right to invite them to my wedding. Years after that, I sort of saw them at a few conventions and I just, you know, I just tried to sort of say, 'I apologize for being a kid.'"
Suzanne Somers took a stand and her career paid the price
In 1977, Suzanne Somers' life changed when she was cast as the ditzy Chrissy Snow in the hit sitcom Three's Company. However, ahead of Season 5, trouble began when she asked for equal pay to that of her co-star John Ritter, who was making $150,000 per episode, according to The Hollywood Reporter. Somers was making $30,000.
The network counter-offered with a $5,000 raise, and when she refused, "her role was decreased to 60 seconds per episode and shot separately from the rest of the cast," according to Business Insider. And with that, she walked. Somers' career immediately took a nosedive (unless you count the Thighmaster), and didn't really recover until she landed a starring role on the TGIF hit Step By Step in 1991, which ran for a solid seven seasons.
It took much longer to rebound in the same way with her Three's Company co-stars, John Ritter and Joyce DeWitt, who refused to speak to her for decades. "To this day, I feel a sadness for not being able to finish out Three's Company," Somers told the Television Academy Foundation in 2009. "I still have a heartache that it ended so badly, this wonderful thing. … John Ritter and I made up right before he died, which I was so glad." Fortunately, Somers also managed to finally make amends with DeWitt in 2012 when the two appeared on Somers' Breaking Through! series for an emotional reunion.
Brian Dunkleman went from American Idol to Uber
When American Idol hit the airwaves in 2002, it became a nationwide phenomenon and ushered in the age of singing competition television series and changed the face of music forever. You rattle off the household names it created easily: Simon Cowell, Randy Jackson, Kelly Clarkson, Carrie Underwood, Fantasia. The list goes on and on.
But has anyone reached the level of success of its host Ryan Seacrest? The guy is everywhere, and still presumably living extremely comfortably since going from the jaw-dropping $21 million deal he signed with E! in 2006 to his current net worth of $430 million. However, some of you might remember that the first season had two hosts: Ryan Seacrest and Brian Dunkleman. The latter left the show to pursue — wait for it — a career in stand-up comedy.
His plan didn't work out, as he revealed in a January 2019 tweet that he "chose to stop doing standup comedy and started driving an Uber" to support his family during a particularly rough patch in their lives. Needless to say, he wishes he remained on the show. "The undeniable truth is, I just didn't have the wisdom at the time to handle what was happening," Dunkleman wrote in Variety in 2016. "Do I regret not remaining on the show now that it's coming to an end? Yes. Especially when I open my bank statements."
Jason Priestley isn't trying to be Brandon Walsh anymore
Beverly Hills, 90210, was an instant classic when it premiered on Oct. 4, 1990. The cast, who were unknowns when the teen drama began, became megastars during the show's decade-long run. But Jason Priestley, who became a teen heartthrob as Brandon Walsh, decided nine seasons was enough, and he left the show believing he did all he could do with the character.
"In retrospect, I do regret leaving," Priestley told CNN in 2014. "Understanding what I do now about story and character, I believe that [Aaron Spelling] was pushing the story in a direction that would have had Brandon and Kelly end up together at the end of the show, and I think I probably should have stuck around to its fruition." Ironically, Priestley admitted that his departure was terrible for the show. "I think there was no more moral center to the show," he explained. "There was no more linchpin. There were no more Walshes in the Walsh house. It kind of didn't make sense anymore. So, I regret leaving the show for all those reasons."
Just one year before expressing his regret over leaving Beverly Hills, 90210, Priestley seemed to say that repeating that level of stardom wasn't his goal. "I still have this incredibly active and very successful career," he told The Hollywood Reporter in 2013, adding, "I work on projects all around the world and win awards, and I'm pretty much invisible in Hollywood."
And yet, Priestley did attempt to breach the mainstream once more in 2019 with the series revival BH90210. It was canceled after one season.
Shannen Doherty's co-stars weren't exactly charmed by her
Although she had a small role in 1988's cult classic Heathers, Shannen Doherty became a household name as Brenda Walsh two years later in the teen drama Beverly Hills 90210. However, by the fourth season, Doherty had earned a reputation as being difficult on set. And a reported fistfight between her and fellow co-star Jennie Garth was allegedly the last straw for Doherty's castmates, specifically Tori Spelling. In 2015 (via Us Weekly), Spelling revealed that she made a call to her father — legendary producer Aaron Spelling — that resulted in Doherty's firing.
Spelling gave Doherty another chance four years later in his WB series Charmed, but by the end of the third season, Doherty was let go amid rumors of a feud with co-star Alyssa Milano. According to a report in the New York Daily News, Doherty's departure was called "a mutual decision." Still, sources said Milano gave the producers an ultimatum: either Doherty goes or she would. Rose McGowan subsequently replaced Doherty. However, in 2013, Milano told host Andy Cohen (via Us Weekly) that the cast "never really found out" why Doherty left the show, but she didn't paint the best picture either, admitting, "there were definitely some rough days."
Doherty herself even got candid about the fallout, telling Parade (via E! News) in 2010, "I had this amazing career in front of me and because of some of the things I did, my career really suffered. Thank God that I've had some second chances."
Pauley Perrette called out her co-star and bailed on her biggest role
For fifteen seasons, Pauley Perrette played fan-favorite forensic scientist Abby Sciuto on NCIS. But on Sunday, May 13, 2018, she left the show then dropped a series of cryptic tweets about the dark reason behind her exit. "There is a 'machine' keeping me silent, and feeding FALSE stories about me. A very rich, very powerful publicity 'machine'. No morals, no obligation to truth, and I'm just left here, reading the lies, trying to protect my crew. Trying to remain calm. He did it," she tweeted.
She added, "It's horrifying. I left. Multiple Physical Assaults. I REALLY get it now. Stay safe. Nothing is worth your safety. Tell someone." A month later, Perrette alleged that NCIS star Mark Harmon was involved when there was speculation that Perrette might return. "NO I AM NOT COMING BACK! EVER! (Please stop asking?) I am terrified of Harmon and him attacking me. I have nightmares about it," she tweeted. In a statement obtained by People, CBS confirmed her allegations. "Over a year ago, Pauley came to us with a workplace concern," part of the statement read. "We took the matter seriously and worked with her to find a resolution." At the time of this writing, Harmon has yet to respond to Perrette's allegations.
Since her departure, Perrette's career has been stagnant. According to IMDb, her only project, as of this writing, is the pilot of a 2020 CBS comedy Broke, which hasn't really generated any buzz and doesn't have any other big names attached to it.
Alicia "Lecy" Goranson will always be Old Becky
During Roseanne's original run on ABC, Alicia "Lecy" Goranson left her role as Becky Conner to attend college during the hit sitcom's fifth season. She returned three seasons later, where she shared the part with Sarah Chalke, but she then left the show for good the following season.
After her time on Roseanne, Goranson's acting career didn't reach the heights she was expecting. It started well: she starred in two indie hits, 1995's How To Make an American Quilt and 1997's Boys Don't Cry (the film that put Hilary Swank on the map). But after that, her credits consisted of guest spots on various television shows like Law & Order: SVU, Damages, Fringe, and Sex and the City.
That all changed in 2018 when she returned as Becky Conner in the Roseanne reboot. It premiered to massive ratings but was ultimately canceled after Roseanne Barr fired off a racist tweet about former Obama advisor Valerie Jarrett. "Devastated by the cancellation of @RoseanneOnABC," Goranson wrote in a now-deleted tweet (via Deadline). "But more devastating are the effects of hate speech and racism on individuals and society. Thank you for your support. And, in the spirit of our amazing crew, spread love not hate!" At the time of this writing, Goranson is playing the eldest Conner daughter once again in the Roseanne-less The Conners.
Christopher Eccleston went from Doctor Who to… who?
After seventeen years off the air, Doctor Who, the beloved and iconic sci-fi series, was rebooted in 2005 with actor Christopher Eccleston cast as the Ninth Doctor. The marriage looked bright, but after just one season, Eccleston quit the series due to creative differences with the show's producers. He was replaced by David Tennant, who held the role for the next eight years.
During a 2016 interview with 774 ABC Melbourne's Drive (via Gizmodo), Eccleston admitted that it was "tragic" that he was unable to play the character longer. "I was learning new skills, in terms of playing light comedy," he explained. "I was not known for light comedy, and, again, production did not allow for that." However, speaking to The Guardian in 2018, he revealed that his decision to leave the show almost cost him his career. "What happened around Doctor Who almost destroyed my career," he explained. "I gave them a hit show and I left with dignity and then they put me on a blacklist. I was carrying my own insecurities as it was something I had never done before and then I was abandoned, vilified in the tabloid press, and blacklisted."
The same year, he told Radio Times, "My relationship with my three immediate superiors — the showrunner, the producer and co-producer — broke down irreparably during the first block of filming and it never recovered. They lost trust in me, and I lost faith and trust and belief in them."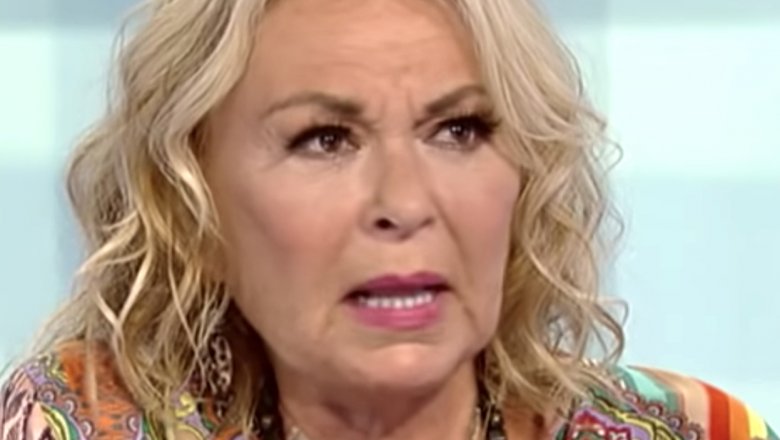 Roseanne Barr is stirring up controversy yet again after appearing on Sean Hannity's Fox News program on Thursday, July 26, 2018.
As a guest on Hannity, Barr spoke out about her now-infamous tweet, in which she'd called former White House advisor Valerie Jarrett the offspring of the Muslim Brotherhood and Planet of the Apes. And, as she's done in the past, Barr refuted claims that her social media post was meant to be racist, stating that it was instead meant as political commentary.
"That is a tweet about asking for accountability from the previous administration about the Iran deal, which Valerie Jarrett is the author of and that was what was in my head," Barr claimed. The disgraced comedian added that she was surprised when people labeled her tweet as "racial," which she said greatly offended her. She stated, "And then everybody started saying I was a racist, which is like the worst thing that you can call a Jewish person, especially one who, like me, grew up with Holocaust survivors."
Continuing on, she shared that she was "so sad" that people thought her tweet was racist, telling Hannity that she has African American children in her family and she didn't want them to think less of her. "You know, I made a mistake — obviously," she went on. "It cost me everything — my life's work, everything. I made a mistake and I've paid the price for it."
As Nicki Swift previously reported, Barr sparked outrage when she tweeted out about Valerie Jarrett, a woman who'd previously served President Barack Obama during his term in office. Following backlash against the post, Barr apologized for her words, later claiming that they'd been the result of late-night tweeting while on Ambien. But it was too late; ABC canceled her recently revived show, Roseanne, despite its good ratings, due to her behavior.
A Roseanne spin-off series, called The Conners, has since been announced, in which Barr will reportedly have no part. At this time, it remains unclear just how the absence of Barr's character, Roseanne Conner — who was the main character of the original show — will be explained.
On July 19, 2018, Barr addressed her tweet once again in a bizarre video uploaded to YouTube, in which she claimed that she hadn't known that Jarrett was black when she posted the tweet, something she'd previously talked about. "I thought the b***h was white!" she screamed in the clip. "Godd****t! I thought the b***h was white! F**k!"
During her appearance on Hannity, which marked her first TV interview since her controversial tweet, Barr further remarked on her ignorance about Jarrett's race, stating, "I did not know, like a lot of Americans, including a lot of people of all types, they didn't know either."
When prompted by Hannity to reveal what she'd say to Jarrett directly if given the chance, Barr replied, "I would say this, 'Valerie, let's discuss this. Don't assume that you know what I meant because I think you don't know what I meant and I would like to make it clearer to you what I did mean." Later in the interview, she continued sharing what she'd say to Jarrett, stating, "I'm so sorry that you thought I was racist and that you thought my tweet was racist because it wasn't. It was political. I'm sorry for the misunderstanding that caused — my ill-worded tweet — and I'm sorry that you feel harmed and hurt. I never meant that, and for that, I apologize."
But that apparently isn't all Barr would like to tell Jarrett. Critiquing Jarrett's appearance, Barr added, "Plus, I'd tell her she's got to get a new haircut. I mean, seriously, she needs a new haircut."
No word yet on if Jarrett has seen Barr's Hannity interview.