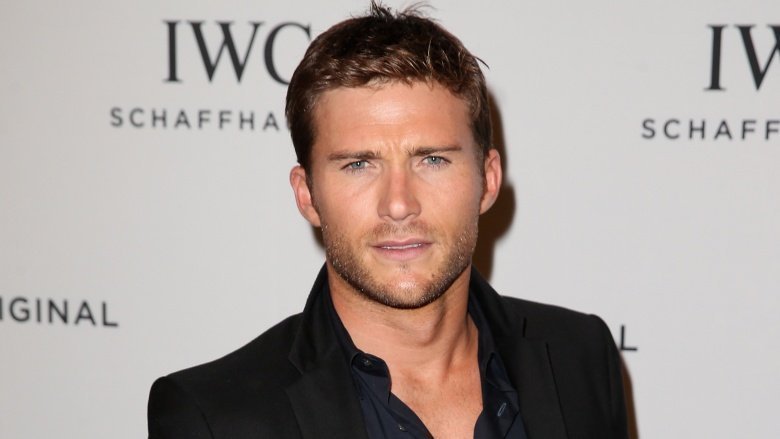 For anyone who's ever wished it was possible to clone your favorite celebrity, rejoice! While science hasn't exactly given us the ability to create another Channing Tatum or Ryan Gosling (yet!), we do have the next best thing: celebrity children. Grab a drink of water (trust us — you'll need it) and check out these gorgeous celebrity sons, all grown up.
Ronan Farrow (Mia Farrow and Woody Allen)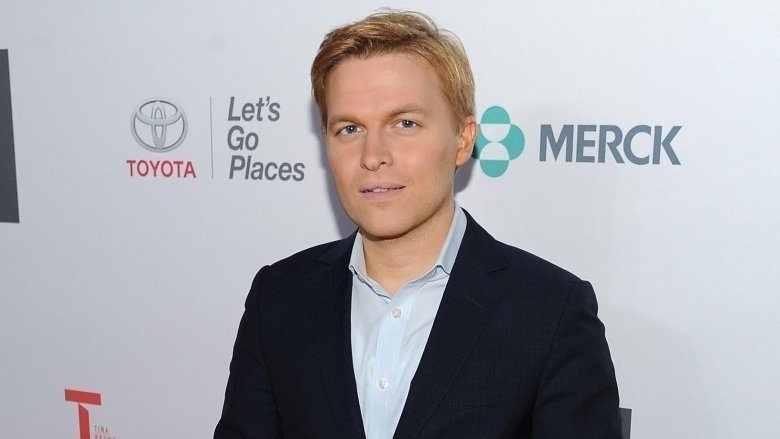 Ronan Farrow comes from a pretty impressive background. His mom, Mia Farrow, is a celebrated actress; his father, Woody Allen, is an Oscar-winning filmmaker, although the two are famously estranged. Of course, as anyone who follows celebrity gossip will know, Ronan's family tree is a bit complicated, what with allegations floating around that singer Frank Sinatra may actually be Ronan's dad and all; but given how complicated their family drama has become, it's probably best to leave that tidbit for another story.
In any event, despite his star-studded DNA, Ronan mostly shied away from the Hollywood spotlight and instead chose to pursue a law degree from Yale. He's since become a human rights lawyer and writer, and was a Special Adviser for Global Youth Issues during President Barack Obama's first term. His camera-ready face didn't go to waste, however: Ronan also hosted his own show, Ronan Farrow Daily, on MSNBC, until the network pulled the plug on it in 2015. You can still catch him as a contributing reporter on the Today show.
Dylan Brosnan (Pierce Brosnan and Keely Shaye Smith)
Dylan Brosnan, the son of James Bond actor Pierce Brosnan and television correspondent Keely Shaye Smith, has been making a name for himself in the modeling and music worlds. His good looks have landed him modeling contracts with huge names like Saint Laurent Paris and Burberry. He also has his own music project, Raspberry Blonde, that Milk describes as "delicate and lovely, in the surf rock tradition of bands like Beach Fossils and Real Estate."
Jack Kilmer (Val Kilmer and Joanne Whalley)
Described by Teen Vogue as "your new favorite indie actor," Jack broke into the film industry at age 18 with a major role in James Franco's 2013 film Palo Alto. Jack is no stranger to Hollywood, though. His father is Val Kilmer, who you'll know from films like 1986's Top Gun and the 1995 blockbuster Batman Forever, and his mother is English actress Joanne Whalley. When it comes to his future, Jack told Huffington Post he sees himself sticking with acting, saying, "Through this I realized what my parents have been doing their whole lives and I have like a completely different view of acting and I'm kind of really in love with it. It's awesome."
Max Irons (Jeremy Irons and Sinead Cusack)
Max Irons' stunning facial structure and acting chops have earned him an impressive resume that dates all the way back to 2004. In 2013, Max told Independent that being the son of someone like Oscar-winning actor Jeremy Irons "has its advantages," though at times can be "slightly dispiriting" when people attribute his success to his family tree rather than his acting skill. Most recently, he's appeared in films like 2011's Red Riding Hood and 2014's The Riot Club, and has modeled for Mango and Burberry.
Manolo Gonzalez-Ripoll Vergara (Sofia Vergara and Joe Gonzalez)
It's no surprise that someone as good-looking as bombshell Sofia Vergara has such a stud of a son. By now, you've probably seen the offspring of Vergara and her ex-husband, Joe Gonzalez, in a Head & Shoulders commercial alongside his mom. On raising Manolo as a single mom, Vergara told People, "When people compliment me on him, on how well mannered, how charming, funny and well-behaved he is, it makes all the sacrifices worthwhile." In 2015, Manolo graduated from Emerson College in Boston "with the intention of going into film," reports Huffington Post. Aside from the commercial with his mom, Manolo produced a Spanish YouTube series called "My Vida con Toty."
Brandon Thomas Lee (Tommy Lee and Pamela Anderson)
With parents like rocker Tommy Lee and Baywatch babe Pamela Anderson, Brandon Thomas Lee's good looks come as no surprise. By now, Brandon, along with his equally stunning younger brother Dylan Jagger Lee, are used to flashy Hollywood events and intend to make Hollywood their permanent home. A 20-year-old Brandon told W Magazine that his career goals include "film, to make art, to make people think, and to do great work with great people," and it seems like his dreams are taking off: Brandon starred in Dolce & Gabbana's 2016 #DGMillenials campaign.
Jack Quaid (Meg Ryan and Dennis Quaid)
Nope, that's not a young Dennis Quaid. It's his adorable son, Jack Quaid, who not only looks identical to his famous dad but is also following in his career footsteps. Jack, whose mom is Sleepless in Seattle star Meg Ryan, told Interview Magazine that he has "fond memories of childhood visits to see his parents at work." Fun trivia: may have seen the NYU alum as Marvel in the first two installments of The Hunger Games trilogy, his first big acting gig.
Cordell Broadus (Snoop Dogg and Shante Broadus)
Son of Snoop Dogg and the iconic rapper's high school sweetheart, Cordell has been groomed for success since day one. The subject of the ESPNU's 2015 miniseries Snoop & Son: A Dad's Dream first appeared on the scene at 10 years old in his father's E! show, Snoop Dogg's Father Hood. According to Yahoo! Sports, he played football throughout high school and eventually attended UCLA "as a highly-rated four-star recruit in the 2015 class." As of 2016, however, Cordell is no longer playing football and is instead focusing on filmmaking. He told his Instagram followers, "I played football for my father because I thought that was the only way he would love me & be apart of my life. It took me 12 years to realize he loves Cordell Broadus the person not Cordell Broadus the football player." In August of 2016, he told his fans that he's working on a talk show that aims to "inspire youth across the country to fearlessly chase after their dreams despite life's many obstacles."
Jordan McGraw (Dr. Phil McGraw and Robin McGraw)
Perhaps the last person we'd think of as having a tattooed musician for a son is TV psychologist Dr. Phil, but one look at Jordan McGraw and you learn never to assume anything. He told Australia's The Morning Show that growing up as the son of the famous doctor was "the weirdest" in college, as people would sometimes make "flash judgements" when they found out who he was. Jordan's professional music career started in 2011 when he formed Stars In Stereo, which disbanded in 2015. As of 2016, Jordan is the guitarist and vocalist for Hundred Handed.
Brooklyn Beckham (David Beckham and Victoria Beckham)
When it comes to power couples, David and Victoria Beckham are certainly at the top of the list, and the son of the powerful duo is quickly becoming a Hollywood A-Lister of his own right. While his father gained his fame through sport, Brooklyn is taking a different direction, telling Miss Vogue in 2015, "I love football, but would also love a career in photography." In fact, his dreams of becoming a photographer have already begun to come true: in 2016, Burberry chose him to photograph their Brit fragrance campaign.
Jaden Smith (Will Smith and Jada Pinkett Smith)
While it would've been easy for Jaden to ride on the coattails of his wildly famous parents, he's instead decided to use his inherited fame for good. You may remember an eight-year-old Jaden from his role in 2006's The Pursuit of Happyness alongside his dad, or more recently as the controversial subject of the Louis Vuitton campaign in which he appeared in women's clothing. According to GQ, "he's the most driven young rich kid you might ever meet. He's 17 and curious. He's not passive. He doesn't sleep in. All he wants to do is make things." TIME Magazine would agree: he was named one of the 30 most influential teens of 2016 for his work, which includes a clothing line designed to "subvert traditional gender norms" and a sustainable water bottle company.
Trey Smith (Will Smith and Jada Pinkett Smith)
Jaden isn't the only Smith sibling who inherited his parents' dashing good looks. We first met five-year-old Trey in the music video for Will Smith's 1997 song "Just The Two of Us." His cameo must've inspired him to continue on in the music industry, as he's now "a successful DJ" and performs under the name Ace, reports Hollywood Reporter.
Scott Eastwood (Clint Eastwood and Jacelyn Reeves)
Scott Eastwood, the love child of Clint Eastwood and flight attendant Jacelyn Reeves, has certainly taken after his father. Not only is he "borderline indistinguishable from his father" as GQ Australia put it, but the younger Eastwood has recently launched an acting career of his own. According to Independent, Scott "landed early supporting roles in his father's Flags of Our Fathers, Gran Torino and Invictus," though he "insists he secured each part on merit." We'd have to agree, based on his starring role in Nicholas Sparks' 2015 film The Longest Ride.
Patrick Schwarzenegger (Arnold Schwarzenegger and Maria Shriver)
If you ask us, Arnold Schwarzenegger's greatest contribution to this world isn't his role as The Terminator or even his tenure as California's governor; it's his handsome son, Patrick. Perhaps best known for his short-lived relationship with Miley Cyrus, Patrick is a USC grad, actor and model. He also co-founded Project360, "a brand that uses fashion as a way to generate awareness for important global issues," reports MTV.
Matthew Lowe (Rob Lowe and Sheryl Berkoff)
Rob Lowe is arguably THE best-looking man to ever walk this earth, and we're so glad he decided to share the wealth in the form of offspring, even though son Matthew's traits strongly favor his mom, makeup artist Sheryl Berkoff. Though both of his parents have seen great success in Hollywood both in front of the camera and behind the scenes, Matthew is on a different career trajectory: he graduated from Duke University in 2016 and is reportedly considering law school.
John David Washington (Denzel and Pauletta Washington)
With the help of the HBO comedy Ballers, John David Washington, the oldest of Denzel Washington's four children, is quickly proving to be as good-looking and talented as his Oscar-winning father.
And from the looks of his resume, the former football star's acting career is continuing to rise; in the next couple of years alone, he's slated to star in movies opposite Elisabeth Moss, Jennifer Hudson, Robert Redford and Casey Affleck. Could a role in a movie with Denzel be next? One can only dream.
Jack Schlossberg (Caroline Kennedy and Edwin Schlossberg)
As a member of the Kennedy family, it was perhaps inevitable that Jack Schlossberg, the son of Caroline Kennedy, would grow up to be good-looking. Still, it's actually quite jaw-dropping to see just how much the 24-year-old Ivy League graduate resembles his uncle, the late John F. Kennedy, Jr.
Looks aside, Schlossberg already appears to be continuing his family's legacy; according to reports, he has his sights set on law school and, yes, has already co-founded a nonprofit organization. He's also dabbled in politics, so you can pretty much expect him to run for Senate as soon as he turns 30.
Wyatt Russell (Kurt Russell and Goldie Hawn)
With parents like Kurt Russell and Goldie Hawn, it was perhaps inevitable that their only son together, Wyatt, would grow up to become an actor. And yet, despite his famous DNA, the 22 Jump Street star has had to figure things out on his own. Speaking to Interview magazine in 2016, Wyatt confessed, "There was an appreciation: 'You've been afforded the opportunity to have all these great things, don't blow it.' It wasn't just pressure to not blow it, it was, 'As a human being, understand the position you're in and appreciate these things.'"
He continued, "That's what my parents drilled into us as kids, a true appreciation of what you have. Also, I don't get things from my parents. When I stopped playing hockey and started acting, the last person I was going to ask for help was my dad. He's the king of being like, 'I don't know. It's good work if you can get it. Good luck.' [laughs]"
Max Minghella (Anthony Minghella and Carolyn Choa)
TV fans may know him as Nick Blaine on The Handmaid's Tale or Richie Castellano on The Mindy Project; movie fans may know him as one of the really stuck-up Harvard kids in The Social Network. But what they may not know is that Max Minghella is actually the son of the late Oscar-winning director Anthony Minghella, the man behind such classics as The English Patient and The Talented Mr. Ripley.
So far, Max's Hollywood career has been a bit all over the place; he's dabbled in screenwriting, producing and even music videos. However, according to Interview magazine, the 31 year old, who dated Kate Mara for four years, appears to have been bitten again by the acting bug, all thanks to the quality of The Handmaid's Tale. "In my life, I've made a lot of decisions on my own and have ignored wisdom from other people, and I wanted to change that," he said. "When they unanimously felt like this was a good idea, I read it quite seriously and I understood why they were excited about it. It all felt quite organic. I didn't have to force myself to be excited about it; it was something that I really thought had a lot to say."
Alexander Skarsgard (Stellan Skarsgård and My Agnes)
If you are able to "Eternal Sunshine" his character from Big Little Lies you'll likely remember that actor Alexander Skarsgard is quite possibly the hottest import from Sweden in decades. Whether he's sexing it up on HBO's True Blood or wearing a loincloth in The Legend of Tarzan, the son of iconic actor Stellan Skarsgard is sexy to the point where he's almost intimidating to look at.
He's also single again. So, expect many wives and gay hubbies to put him on the top of their Hall Pass lists immediately (if he wasn't on there already).
Chris Pine (Robert Pine and Gwynne Gilford)
Speaking of sons who grew up to be almost intimidatingly hunky: can we talk about how suave and sexy Chris Pine has become since landing the lead role in Star Trek in 2009? Indeed, thanks to roles in epics like Wonder Woman and on-point sartorial choices, the son of CHiPs alum Robert Pine is the type of actor and celebrities that both men and women can agree is hotter than pretty much every global warming forecast. Like … just look at him.
Gabriel-Kane Day-Lewis (Daniel Day-Lewis and Isabelle Adjani)
When you mix the genes of Daniel Day-Lewis with Isabelle Adjani, the result will inevitably look as handsome and model-esque as their son, Gabriel-Kane Day-Lewis. We shouldn't even say "model-esque," because already, the 22 year old, who also dabbles in music, is well on his way to becoming one of the most sought-after male models today.
Incidentally, his acting credits are surprisingly brief, considering his parents have three Oscars and seven nominations between them. But now that his father has decided to give up the profession, perhaps he'll soon pass the torch to his eldest son.
Henry Wolfe (Meryl Streep and Don Gummer)
Given that she's been nominated for a record-breaking 20 Academy Awards, it should shock absolutely no one that Meryl Streep's oldest son, Henry Gummer, is super talented (and super-sexy, in that '70s Kris Kristofferson kind of way).
Still, despite having maybe the greatest acting genes in his DNA makeup, the 37 year old, who goes by Henry Wolfe professionally, has chosen to take a different path than his famous mom, opting for music over acting.
"For me, music was more stimulating from day to day," Henry, who briefly studied acting at NYU, told the New York Daily News in 2011. "It was something that I didn't need to be working on a project to practice. I can do it whenever and I get satisfaction from completing songs that I never really got from acting," he added.
As a solo artist, the former member of Bravo Silva has released multiple albums, most recently Asilomar, in 2015. You can hear his sultry voice and lyrics in the video, above.