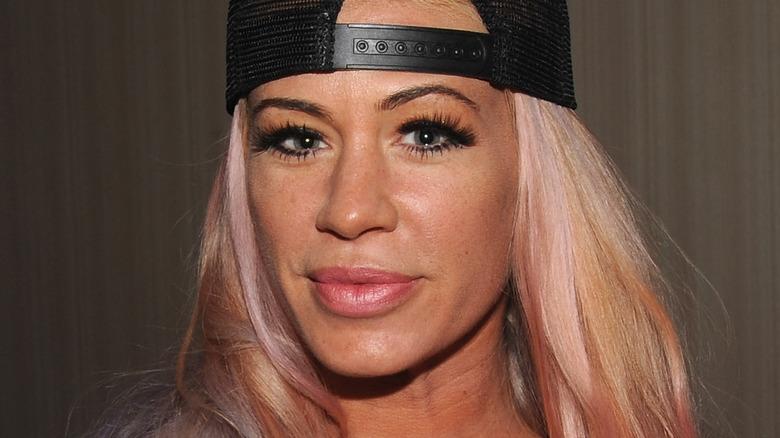 The following article contains mentions of drug addiction, suicide, and murder.
Everything that happens in the WWE is meticulously staged, but the stars of professional wrestling's biggest promotion still have to put their bodies on the line to make sure the action looks as real as possible. Little research went into the long-term effects of being slammed into a mat week after week when World Wrestling Entertainment (then known as the World Wrestling Federation) blew up in the 1980s, but some doctors now believe that the rigors of life in the ring can lead to serious health issues, both physical and mental.
"The science tells us that jumping off 10-foot ladders and slamming people with tables and chairs is simply bad for the brain," Dr. Julian Bailes, co-director of the Brain Injury Research Institute, told ESPN. His colleague and fellow co-director Dr. Bennet Omalu is best known for examining the brain of late WWE star Chris Benoit, who shocked the world when he murdered his wife and child before dying by suicide in 2007. Omalu says that repeated blows to the head left Benoit suffering from "chronic traumatic encephalopathy," a type of brain damage that the doctor thinks is to blame for more than one WWE death. Sadly, there's been plenty over the years.
From heroes of the Golden Age to mainstays of the Attitude Era, the following WWE stars are no longer with us.
If you or anyone you know is having suicidal thoughts, please call the National Suicide Prevention Lifeline​ at​ 1-800-273-TALK (8255)​.
Edward Fatu (a.k.a Umaga)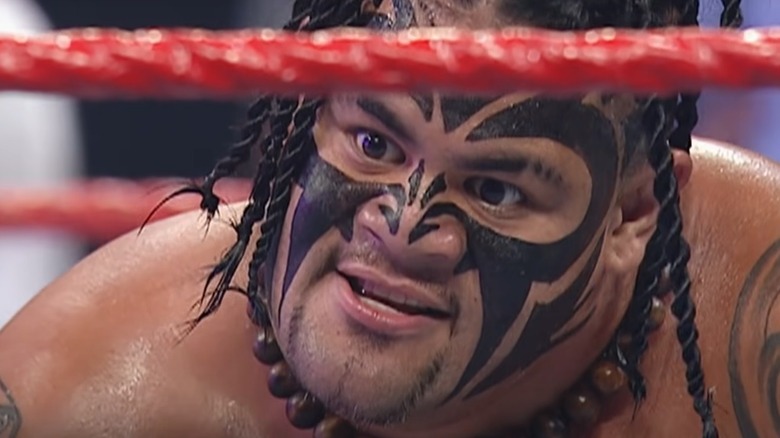 A cousin of WWE superstar-turned-Hollywood A-lister Dwayne Johnson, American Samoan wrestler Edward Fatu (better known by his ring name Umaga) died in 2009 at the age of 36. According to the AP (via The Columbian), Harris County Institute of Forensic Sciences concluded that Fatu's death was caused by a mixture of hypertensive cardiovascular disease and drugs. The Samoan Bulldozer had been let go just six months prior for "violating the WWE's Wellness Program and refusing to enter rehab," CNN reported, though the substances found by the toxicologist were of the prescription variety.
Sadly, painkiller addiction is thought to be rife among pro-wrestlers, who regularly need relief from all the bumps, bruises and breaks they suffer in their line of work. According to Bleacher Report, Fatu had "hydrocodone (a painkiller), carisoprodol (a muscle relaxer), and diazepam (an anxiety medication)" in his system when he died. Losing the former Intercontinental Champion at such a young age sparked a debate about the unseen dangers of professional wrestling. "As it has evolved, so has the need to do more risky-looking stunts," Kevin Eck of the professional-wrestling blog Ring Posts told CNN. "And you can sort of make the correlation that that leads to more painkillers."
If you or anyone you know is struggling with addiction issues, help is available. Visit the Substance Abuse and Mental Health Services Administration website or contact SAMHSA's National Helpline at 1-800-662-HELP (4357).
Joan Marie Laurer (a.k.a Chyna)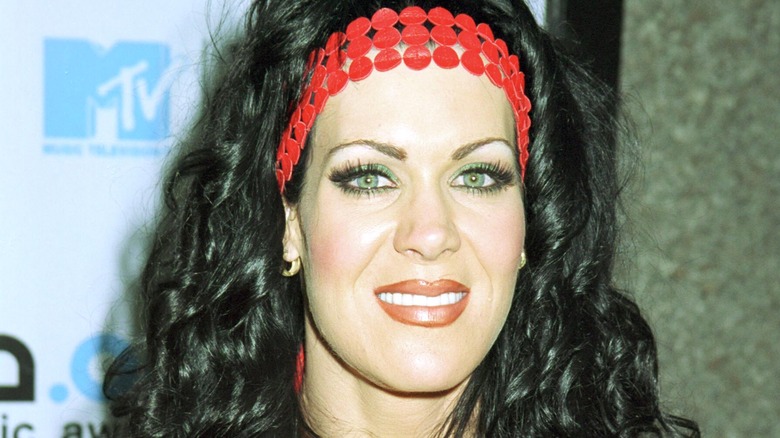 The most famous female WWE star of all time, Chyna (real name Joan Marie Laurer) quickly rose through the amateur ranks and entered the WWE with a bang, emerging from the crowd and putting Marlena in a chokehold. As part of the popular stable D-Generation X, the so-called Ninth Wonder of the World competed at the highest level of professional wrestling and she would capitalize on her notoriety in the ring with deals outside of it. As Bleacher Report recounted, she posed nude for Playboy in 2000, but was released by the WWE the following year after contract negotiations hit a dead end.
She started a career in the adult entertainment business and would continue to make the odd reality TV appearance, most notably on "Celebrity Rehab with Dr. Drew." As E! News noted, "Dr. Drew broached the subject [of steroid use] on 'Celebrity Rehab,' and she both denied that and denied having an addiction problem in general."
"Here's the thing: I was in Hollywood, I drank, I got messed up, I did coke," she said in a SiriusXM "Opie and Jim" interview (via E! News). "When I was with the girls I did a little bit." She announced that she was going vegan and taking up yoga in an attempt to turn her life around, but in 2016, Chyna was found dead in an L.A. condo. The cause of death was "a lethal combination of muscle relaxers, painkillers and alcohol," the Los Angeles Times confirmed. She was 46.
If you or anyone you know is struggling with addiction issues, help is available. Visit the Substance Abuse and Mental Health Services Administration website or contact SAMHSA's National Helpline at 1-800-662-HELP (4357).
Andrew Martin (a.k.a Test)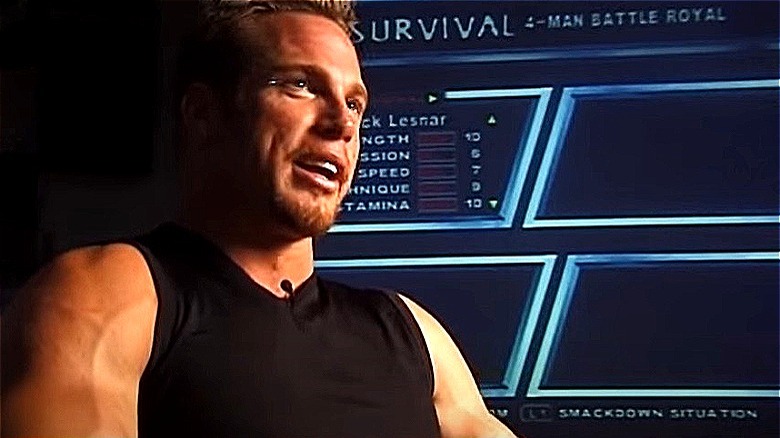 WWE star Andrew "Test" Martin was just 33 when he died in 2009, the latest in a spate of wrestler deaths. In the last interview he gave before his death, he revealed that he "went to eight funerals" in a single year, adding, "Do I want to join that club? Hell, no, I don't want to join that club. So either you clean up, straighten up, or lay down beside them." The Canadian died of an accidental oxycodone overdose the following year.
The death of Martin, who outwardly appeared to be in peak physical condition, prompted some soul searching in wrestling circles. As ESPN recounted, he had been released from the WWE after testing positive for testosterone, and his problems with painkiller addiction were well documented. The WWE reportedly stepped in to cover the cost of a rehab program, but the company ultimately came under fire when experts linked Martin's time in the ring to his death.
"After repeated blows to the head, at some point the brain loses the ability to heal itself," brain injury specialist Dr. Bennet Omalu told ESPN. "The delicate balance of the neurotransmitters, which control moods and drives and maintains satiety, can be destroyed." Martin had been displaying "manic depressive behavior" prior to his death, Omalu said.
If you or anyone you know is struggling with addiction issues, help is available. Visit the Substance Abuse and Mental Health Services Administration website or contact SAMHSA's National Helpline at 1-800-662-HELP (4357).
Gertrude "Luna" Vachon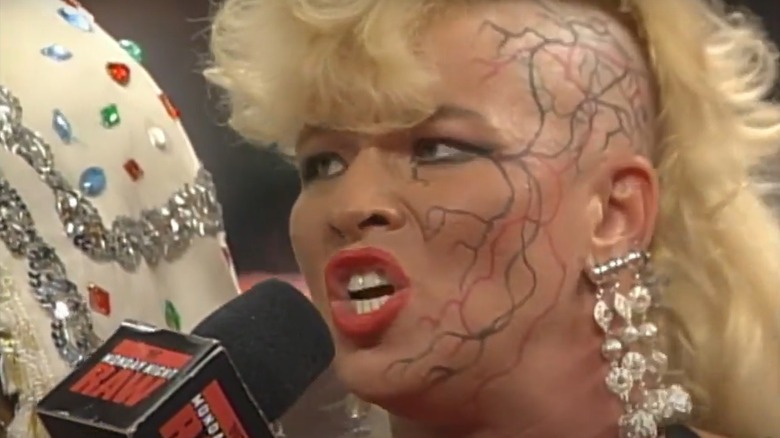 Described as an "underappreciated WWE anti-diva" by Sportscasting, Gertrude "Luna" Vachon got hooked on wrestling when her mother married Paul "Butcher" Vachon, an industry veteran who was happy to show her the ropes. After training with The Fabulous Moolah and spending some time in various promotions, she made her WWE debut at WrestleMania IX, appearing in the corner of Shawn "Heartbreak Kid" Michaels.
Despite her pedigree and memorable persona, Luna was never awarded the belt in WWE, according to her WWE bio. She eventually left the company, but after some time at WCW and ECW, she came back. Her return lined up with the start of the Attitude Era, and she wasn't entirely into the new direction the company was taking. As Scarlett Harris wrote in "A Diva Was a Female Version of a Wrestler: An Abbreviated Herstory of World Wrestling Entertainment," "Vachon left WWE for a second time in 2000 amid growing dissatisfaction with the sexualization of the women's division." Harris also noted that there were rumblings of a real-life feud between Luna and Sable, and the former was suspended at one point after a backstage altercation. She would go on to wrestle in independent promotions.
In 2010, Luna died from an accidental overdose at the age of 48. Police discovered "multiple prescription bottles and miscellaneous unsecured pills" at her Florida home, according to TMZ.
Rodney Anoa'i (a.k.a Yokozuna)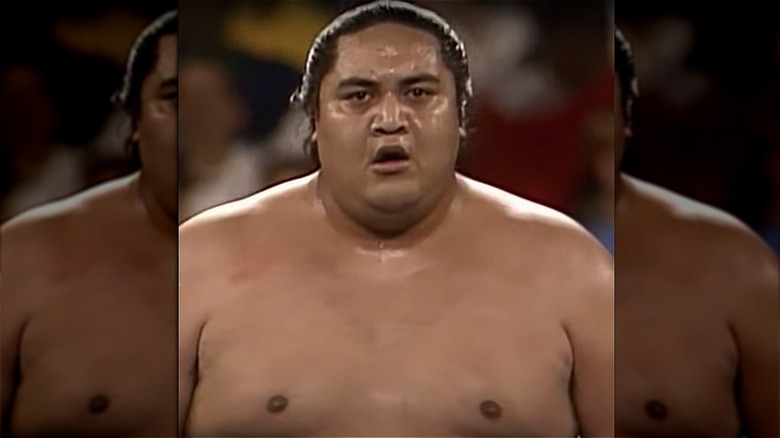 His manager waved the flag of Japan proudly whenever Yokozuna was victorious in the ring, but what a lot of people don't know about the WWE Hall of Famer is that he was Samoan. "In reality, Yokozuna wasn't even Japanese," wrote Vice. "He was Rodney Agatupu Anoa'i, a member of the Anoa'i Samoan wrestling dynasty whose cousins included the Rock, Rikishi, and Roman Reigns." According to Sportscasting, he first took to the ring under the name Kokina Maximus, earning his stripes with promotions in Mexico and Japan, where he also competed in sumo wrestling. After he joined the WWE in 1992, Vince McMahon decided to market him as a sumo wrestler instead, and shortly after making his bow, Yokozuna tossed Randy "Macho Man" Savage over the top rope like a rag doll to win the Royal Rumble, earning the right to fight for the WWE Championship at WrestleMania.
Anoa'i (who, like Umaga, is a cousin of Dwayne "The Rock" Johnson) won the top title on two occasions and later held the Tag Team Championship with Owen Hart. However, according to Sportscasting, by the end, WWE doctors refused to let him wrestle because of his weight. Anoa'i carried on competing on the independent circuit and was in the U.K. for an event when he was found dead in his hotel room. The post-mortem revealed pulmonary edema as the cause. He was 34.
Eddie Guerrero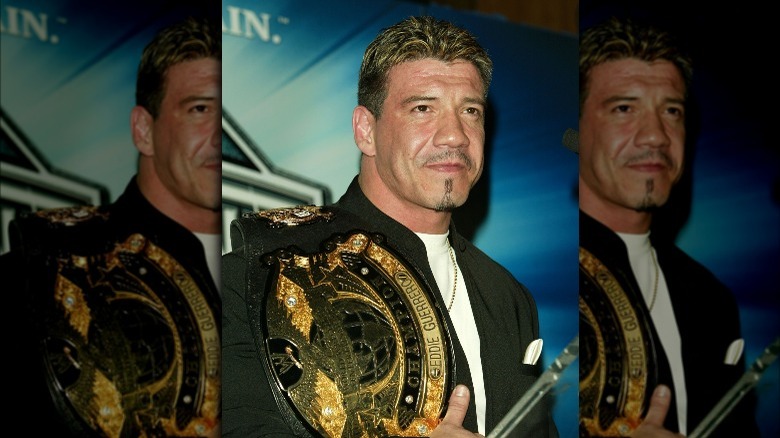 WWE Hall of Famer Eddie Guerrero, son of the legendary Mexican wrestler Gory Guerrero, was found dead in a Minneapolis hotel room in 2005. As Today reported at the time, the 38-year-old was going to take part in an event for the company that evening. His nephew, WWE star Chavo Guerrero, helped security force his door open after he failed to respond. According to his wife, fellow wrestler Vickie Guerrero, the cause of death was heart disease. "The blood vessels were very worn and narrow, and that just showed all the abuse from the scheduling of work and his past," she said in an interview shared by the WWE (via Post Bulletin).
As his WWE bio remembers, Eddie Guerrero began his career in Mexico and would ply his trade with promotions in Japan before debuting with ECW in the States, "where he quickly became a rising star by winning the ECW World Television Championship in his debut." The high-flying Texas native earned himself a contract with WCW soon after and would become a dominant force at the promotion for the latter part of the 1990s. He jumped ship to the WWE in 2000 and began a run that saw him hold five different titles, including the game's most coveted prize, the WWE Championship.
Guerrero was a popular figure at the WWE, and his death is still mourned years later. "I miss that dude every day," wrestler-turned-actor Dave Bautista said in a 2018 Instagram post.
Owen Hart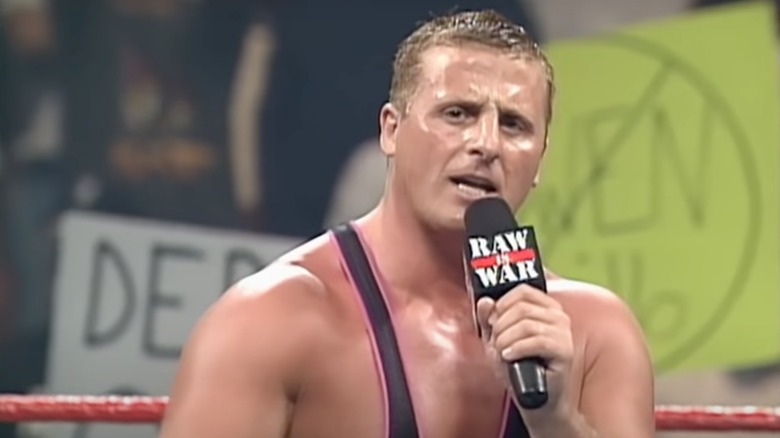 Owen Hart, younger brother of WWE Hall of Famer Bret "The Hitman" Hart, died during a WWE pay-per-view event in 1999. The Canadian star was supposed to descend to the ring from the rafters of the Kemper Arena in Kansas City, but the stunt ended in tragedy. "While the arena was darkened during the airing of a video package before his match, Hart's harness accidentally released, sending him on a 78-foot plummet to the ring," Sports Illustrated said, confirming (via official reports) that he was "dead within minutes."
Controversially, the show went on that night, with Dwayne "The Rock" Johnson among the wrestlers yet to compete. He paid tribute to Hart the following evening when he faced Val Venus on a special episode of WWE's "Raw" that opened with the company's entire roster of wrestlers standing side by side, some of them in tears. "He was more than just one of the boys," WWE owner Vince McMahon said. "Owen Hart was a friend and a brother to all."
McMahon's words were of little consolation to the late star's widow, Martha Hart, who held the WWE responsible for his death. She launched legal action against the company and stopped them from adding him to what she called "a fake Hall of Fame that doesn't even really exist," according to Forbes. The lawsuit would ultimately drive a wedge between Martha and Bret Hart.
Brian Pillman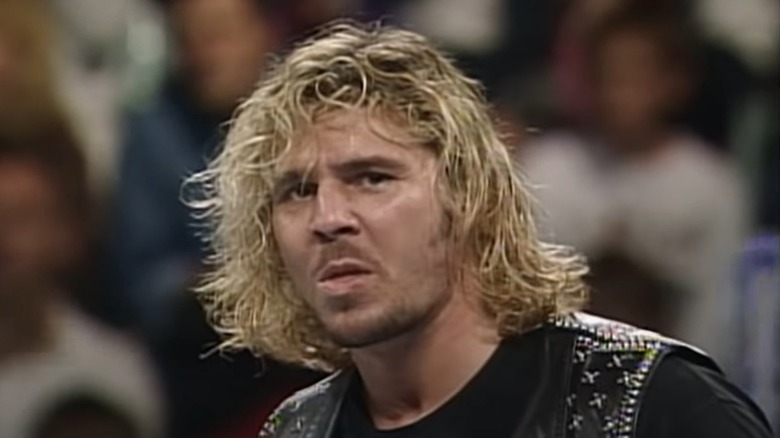 Wrestling bad boy Brian Pillman almost opted for a life on the football field over one in the ring. Per his WWE bio, he pivoted from the gridiron to the squared circle when his football career moved him to Canada, where he would connect with Stu Hart. As the head of the Hart family dynasty, Stu trained some of the best-known wrestlers of all time, including his sons, Bret and Owen. Pillman was lucky enough to join that list, and he excelled right from the beginning. He joined WCW and adopted his "Loose Cannon" persona, which he apparently took a little too literally — he was fired for "revealing confidential information about WCW's management," wrote the WWE, who quickly snapped him up.
It was 1996 when Pillman made his much anticipated WWE debut. Sadly, his life and career were cut tragically short not long after. As the Los Angeles Times recounted, he was discovered unresponsive in a hotel room while on tour with the WWE the following year. Medical examiners concluded that the ultimate cause of death was coronary artery disease, though his widow believes it was HGH (human growth hormones) that killed him. According to Melanie King, Pillman had been injecting the powerful compound "once or twice a day" to speed up his recovery from an injury. She told the Los Angeles Times: "I saw him doing it a few times and it scared me."
Davey Boy Smith (a.k.a The British Bulldog)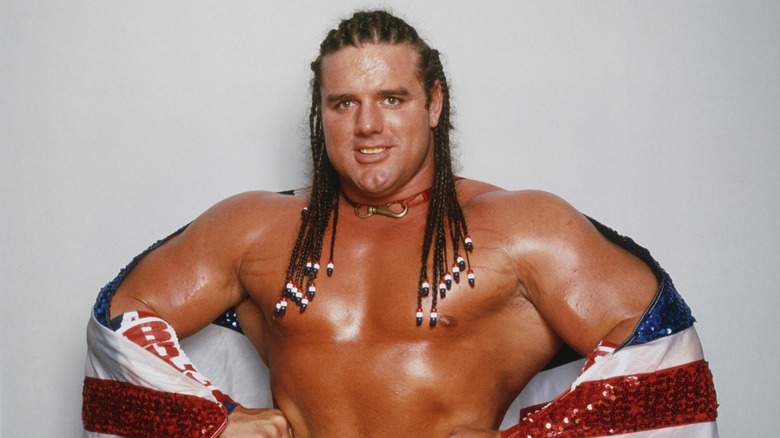 According to his WWE bio, Hall of Famer Davey Boy Smith began his career in his native England but eventually linked up with Stu Hart, boss of Canada's Stampede Wrestling. Hart invited Smith and his cousin Thomas Billington (a.k.a the Dynamite Kid, who died on his 60th birthday in 2018) to join his Calgary-based promotion, where they impressed under the name The British Bulldogs. It wasn't long before the WWE came calling for the young tag team from the U.K., who made an instant impact in the big leagues.
After Smith and the Dynamite Kid won the WWE Tag Team Championship at WrestleMania II, they went to Japan. Smith eventually came back to the WWE as a solo act. And as his WWE bio recounts, it was quite the homecoming: "Sporting a more muscular build and a long, braided hairstyle, Bulldog became a major singles star and achieved the biggest moment of his career when he defeated Bret Hart for the Intercontinental Championship at SummerSlam 1992 in front of over 80,000 people at London's Wembley Stadium."
He also held the Hardcore and the European Championships before he died in Canada, where he had settled down, in 2002. Coroners said that a heart defect was to blame, but Smith's father back in Britain found that hard to accept, even suggesting foul play. "He was so fit and healthy, it doesn't make sense," he told the Manchester Evening News.
Nelson Frazier (a.k.a Mabel, Viscera and Big Daddy V)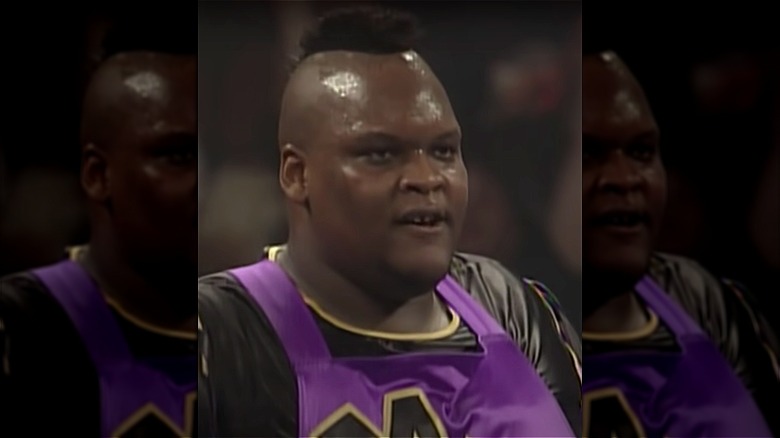 The imposing Nelson Frazier went under several different ring names during his time with the WWE, the first of which was Mabel. As his WWE bio remembers, he joined Vince McMahon's company as part of the tag team Men on a Mission in 1993 and soon found his footing as a solo competitor. He changed his name to King Mabel after he triumphed at King of the Ring in 1995 and was given a run at the WWE Championship, but he never won the belt. After a short spell away, he returned with a new Gothic look.
Now going under the name Viscera, Frazier joined the Undertaker's Ministry of Darkness stable and switched to an all-black get-up. Per the WWE website, he remained in the role until he left the company in 2000, but he returned a few years later "decked out in silk pajamas." In an unexpected twist, the purple-clad Viscera reinvented himself as a ladies man who set out "to woo some of WWE's most beautiful women, including Trish Stratus and Lilian Garcia."
He reinvented himself once again during the latter stages of his career, adopting the name Big Daddy V. This was how the WWE referred to him when the company broke the news of his death in 2014. The cause was an apparent heart attack, the Los Angeles Times later reported. He was 43.
Scott "Bam Bam" Bigelow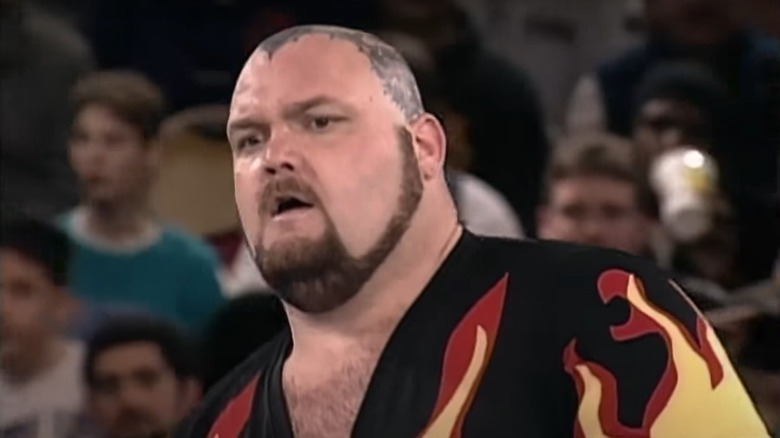 Industry veteran Scott "Bam Bam" Bigelow was known for his fiery ring attire, for his ink, and for having the agility of a much smaller man. According to Sports Illustrated, he left behind his career as a bounty hunter to get into wrestling and "signed up at Pretty Boy Larry Sharpe's Monster Factory in Mount Holly, N.J." in the 1980s. Not before long, he was a pro. Per his WWE bio, Bigelow joined the world of WWE in 1987, left for a little while, came back the following decade, and left again in 1995.
Though his time with the company was short, it was surely memorable. As Bleacher Report recalled, "He only spent a few years with the promotion but was involved in some high-profile storylines, including one that put him in the main event of WrestleMania 11 against Lawrence Taylor." And in his very first year, he got a chance to team up with Hulk Hogan for Survivor Series. He never won a belt at WWE, but he did nab championships at WCW and ECW.
The WWE broke the news of his death in 2007, revealing that he'd been discovered at his home in Florida. According to Sportscasting, there was "a mixture of drugs found in his system during the autopsy, including toxic levels of cocaine."
Ashley Massaro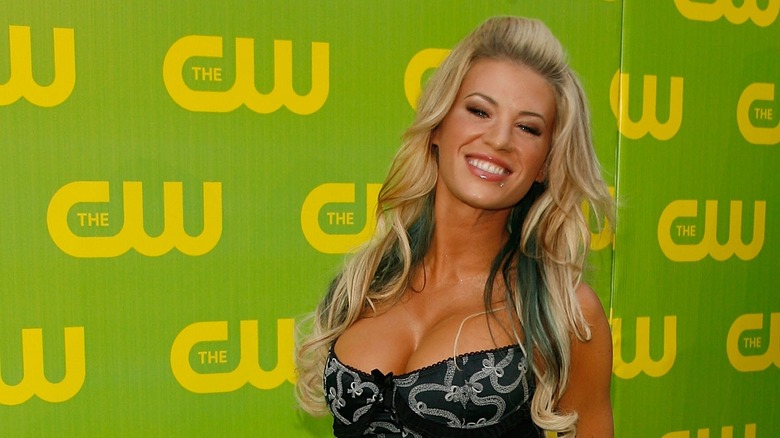 After winning the WWE Diva Search in 2005, Ashley Massaro went on to establish herself as a star in the women's division, per BBC. Before long she was competing at WrestleMania for the WWE Women's Championship and had made moves to boost her profile outside of the ring, appearing in "Smallville" and competing on "Survivor." She got to appear at the WWE's flagship event one more time before she was granted leave to deal with a family issue in 2008.
"I have to make the decision to bow out of WWE for a while and take care of my daughter," Massaro posted to MySpace (via People). "I wish I could do both and that there were more ways to get everything done but with the severity of the situation I'm going to have to ask for an early release for now." She fell off the radar until she joined a legal case against the WWE that was dismissed in 2018. The following year, ten days before her 40th birthday, Massaro was found unresponsive at her New York home. The former wrestling ace "died after apparently taking her own life," The Blast first reported.
Massaro's death was met with an outpouring of grief from the wrestling world. "This is just awful news," WWE legend Mick Foley tweeted, while former WWE Diva Layla remembered her kindness. "Ashley took me under her wing and was so sweet to me," she said. "Too young to be gone."
If you or anyone you know is having suicidal thoughts, please call the National Suicide Prevention Lifeline​ at​ 1-800-273-TALK (8255)​.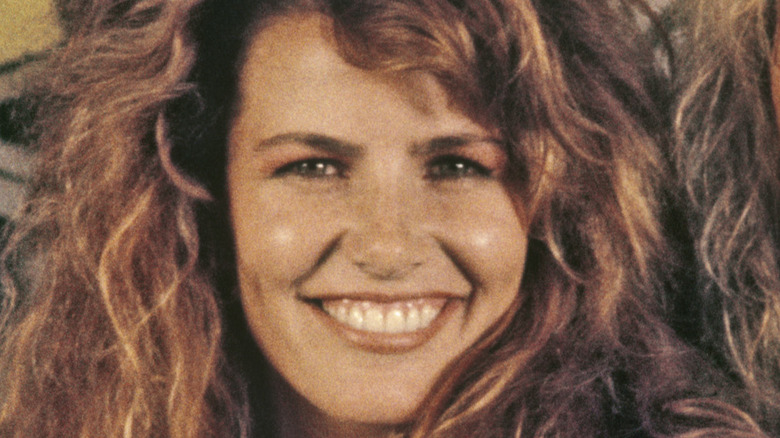 This article contains triggers for risky substance use, addiction, and mental health
Depending on the perspective, VH1's "Celebrity Rehab with Dr. Drew" represents either the peak or the nadir of reality television. On the one hand, it's the complete opposite of frothy, largely superficial reality shows like "The Real Housewives" franchise or "The Bachelor," a stark, unflinching, and non-romanticized look at familiar and beloved famous people attempting to manage or defeat the addictions that have thrown their lives into turmoil while also addressing the deep-seated psychological issues that led them to substance abuse. However, the show, hosted by celebrity physician and radio health counselor Dr. Drew Pinsky, earned some criticism for the perception that it exploited sick people at their lowest point and made their very real struggles into entertainment.
There's also the sad and shocking legacy of the show: In the immediate years after "Celebrity Rehab" first aired, a number of cast members died, many as a direct result of their illness or continued drug use. Here are all of the people from the Dr. Drew series who have since died.
If you or anyone you know is struggling with addiction issues, help is available. Visit the Substance Abuse and Mental Health Services Administration website or contact SAMHSA's National Helpline at 1-800-662-HELP (4357).
Jeff Conaway of Grease and Taxi faced addiction for years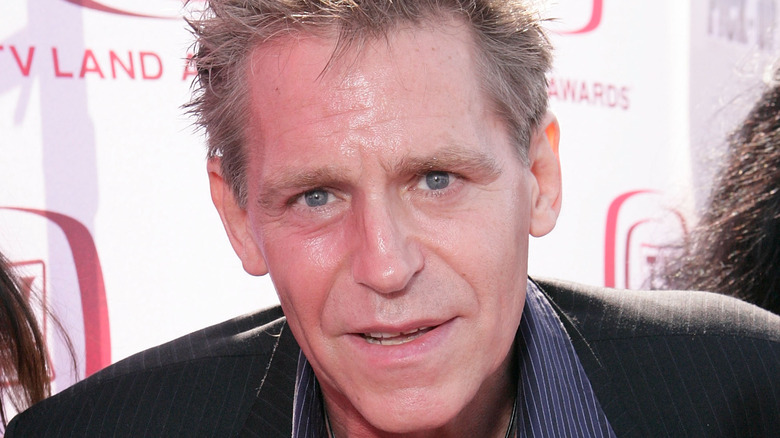 In June 1978, "Grease" hit movie theaters and became the highest-grossing movie of the year, with Jeff Conaway co-starring as 1950s high school bad boy Kenickie. Three months later, "Taxi" premiered on ABC, featuring Conaway as Bobby Wheeler, a cab driver and wannabe actor. Conaway left "Taxi" after three seasons, which, according to a 2008 interview with writer Sam Simon on "The Howard Stern Show" (via MarksFriggin), was due in part to the actor's drug use. He was cut from an episode after being discovered in his dressing room too high to perform. Conaway worked consistently for the next 30 years, but mostly in B-movies and guest-star gigs.
In the mid-2000s, Conaway re-emerged on VH1, according to The Hollywood Reporter, appearing on the network's weight loss competition "Celebrity Fit Club" in 2006, but departed after three episodes (and an on-screen breakdown). In 2008, the same year he threatened members of the band Oasis with a knife, he returned to VH1 for "Celebrity Rehab with Dr. Drew" to seek treatment for substance abuse issues. Two years later, Conaway fell down a flight of stairs, enduring a brain hemorrhage and numerous broken bones and attempted to wean himself off the painkillers to which he'd become addicted after another, earlier surgery. In May 2011, Conaway was found unresponsive in his home, with strong indications that the actor had overdosed on painkillers. After two weeks of hospitalization, Conaway was taken off of life support and died at age 60.
The late Chyna was a wrestling star and Celebrity Rehab participant
One of the most imposing, dominating, and therefore charismatic and popular wrestlers in the WWE enterprise during its late '90s and early 2000s popularity surge, Joanie Laurer went by the ring name of Chyna and helped make women's professional wrestling an extremely popular form of sports entertainment. Nicknamed "the 9th Wonder of the World," she became the only woman to win WWE's Intercontinental Championship and won the Women's Championship, too, before leaving wrestling to pursue big-screen stardom, per The New York Times. That didn't really pan out, but Laurer found plenty of work in the emerging genre of reality TV, appearing on "Celebrity Boxing 2," "Fear Factor," "The Surreal Life," "Hollywood Squares," and in 2008, "Celebrity Rehab with Dr. Drew," in hopes of getting a problem with alcohol under control.
According to Fox News, Laurer was found deceased in her Redondo Beach, California, home in April 2016 by her manager, Anthony Anzaldo. Per a report issued by the Los Angeles County Medical Examiner (via the Los Angeles Times), Lauer died after consuming a fatal mixture of alcohol, Valium, opioid-based painkillers, and sleeping pills. Laurer was 46 years old.
Tawny Kitaen appeared in '80s music videos and treated addiction on Celebrity Rehab
As an actor in raunchy movies (think: Tom Hanks' "Bachelor Party"), a music video "vixen," and celebrity strongly associated with the world of big-haired glam metal, Tawny Kitaen was a sex symbol — and a distinctly 1980s one at that. According to TMZ, she appeared, scantily and provocatively clad, on the covers of albums by the popular hard-rock band Ratt, then solidified her spot in hair metal history when she cartwheeled and writhed on top of cars in the video for Whitesnake's #1 hit "Here I Go Again." Kitaen appeared in the clip for the band's follow-up smash, "Is This Love," and later married Whitesnake singer David Coverdale, although it wouldn't last, and Kitaen would recouple with baseball player Chuck Finley, who divorced the model after accusing her of domestic violence.
In the 2000s, Kitaen was all over VH1's famous-focused slate, appearing on the light-hearted "The Surreal Life" in 2006 and the harrowing "Celebrity Rehab with Dr. Drew" two years later, which followed a stay at a residential treatment center to beat a cocaine habit, according to The Daily Pilot. In 2019, per Radar, Kitaen was arrested for driving under the influence, and her case was set to go before a judge in May 2021. But then Kitaean died in Newport Beach, California, that same month. The actor was 59.
Rodney King drowned a few years after his Celebrity Rehab appearance
Rodney King certainly became famous, but it wasn't because he was an artist or an entertainer. Instead, he went down in the annals of American history, a human flashpoint for reckoning in race relations and questions of police brutality. According to AP, King was pulled over by California Highway Patrol officers for speeding. He later admitted that he was avoiding police because he'd been driving while intoxicated and was on probation for a robbery offense.
The routine stop quickly descended into four white police officers savagely beating the Black motorist, an incident captured on videotape. In April 1992, a jury acquitted the officers on every major offense, leading countless, frustrated residents of Los Angeles to riot. As the third day of unrest charged on, King memorably appeared on TV, and on the verge of tears, implored, "Can we all get along?" Sixteen years later, King appeared on TV once more, this time as part of the 2008 cast of "Celebrity Rehab with Dr. Drew," seeking help for his years-long struggle with alcohol abuse.
In June 2012, King's body was discovered in the swimming pool of his home in Rialto, California. According to the San Bernardino County Coroner, via CNN, King drowned to death after entering "a state of drug and alcohol-induced delirium" and either jumped into the pool or fell in, against his judgment, impaired by the alcohol, cocaine, and PCP found in his body. Rodney King was 47.
An aneurysm claimed American Idol standout Nikki McKibbin
When Nikki McKibbin popped up on the first season of "American Idol" in 2002 (just before the show would become a top-rated television juggernaut) she struck the image of a rock star, with her colorful clothes and spiky pink hair. Voice-wise, McKibbin was a bluesy, soulful rocker in the vein of Melissa Etheridge and Janis Joplin, whose songs she performed during her "American Idol" stint, in which she finished in third place, behind Justin Guarini and champ Kelly Clarkson. Successfully thrust into the spotlight, McKibbin released two albums, a self-titled collection in 2006, and the follow-up "Unleashed" a year later.
After those back-to-back records, McKibbin made headlines for a different reason, when she joined the cast of "Celebrity Rehab with Dr. Drew" in 2008. McKibbin told People that she believes she became "addicted to the painkillers" prescribed after numerous surgeries to correct herniated discs in her back. During the show, McKibbin discussed the abuse she endured as a child, as well as the then-recent loss of her mother to addiction, and went through an unpleasant detoxification process from prescribed anti-anxiety medications.
In late October 2020, according to a Facebook post by the singer's husband, Craig Salder, McKibbin suffered a brain aneurysm. Four days later, per The New York Times, she was taken off of life support in the Arlington, Texas, hospital where she was being treated and died. McKibbin was 42.
Country star Mindy McCready died after appearing on Celebrity Rehab
In 1996, Mindy McCready was one of the biggest rising stars in country music, according to Rolling Stone, releasing the two million-selling "Ten Thousand Angels," which includes hits like "Guys Do it All the Time" and the title track. Her follow-up albums performed progressively worse, and by the mid-2000s, McCready's personal issues made tabloid headlines.
In 2004, she was arrested for using a fraudulent prescription to acquire painkillers (via AP), and a few months later, was arrested for drunk driving. She was hospitalized after her boyfriend broke into her house and attacked her (via People), revealed a years-long affair with baseball player Roger Clemens (via The Hollywood Reporter), and, after multiple suicide attempts (per Today), she agreed to be a part of Season Three of "Celebrity Rehab with Dr. Drew," with stated addictions to alcohol and the painkiller oxycontin.
After her time on the show, McCready's life remained troubled. She violated a custody agreement by skipping town with her son, and in early 2013, was admitted to an Arkansas rehab facility against her will, per E!. Shortly after her release, according to E!, McCready committed suicide, on February 17, 2013.
If you or anyone you know is having suicidal thoughts, please call the National Suicide Prevention Lifeline at 1-800-273-TALK (8255).
Mike Starr from Alice in Chains died at 44
A handful of bands from Seattle revolutionized rock music in the '90s with their fuzzy sound, chief among them Alice In Chains. As the band's original bassist, according to Rolling Stone, Mike Starr was a big part of Alice in Chains' sound, and he played on the band's first two big releases, "Facelift" and "Sap" before being fired over his drug use in 1993. Alice In Chains went dormant in 1996 after lead singer Layne Staley overdosed and retreated into private life, according to Rolling Stone. Staley died after a long period of heroin addiction in 2002, and Starr is likely the last person to see him alive when both were in the throes of drug abuse.
"I wish I hadn't been high on benzodiazepine," Starr said on "Celebrity Rehab with Dr. Drew" in 2010 (via Reuters). "I wouldn't have just walked out the door." On that same reality series, Starr provided a devastating self-assessment. "I wanna kill the pain inside me. Because medicine doesn't do it," he said, adding that he didn't "really care" if he died.
After checking out of "Celebrity Rehab," Starr was arrested in Salt Lake City (according to the Deseret News) in February 2011 on a drug charge and for missing a sentencing on another drug-related offense from 2003. A few weeks later, Starr's body was discovered in his Utah home, according to TMZ. Per the musician's roommate (via Deseret News), he'd been using methadone and anxiety medicines prior to his death at age 44.
Joey Kovar from The Real World died of drug-related causes
Joey Kovar lived so much of his adult life, for all the world to see, on reality television. In the 2008 Hollywood-set season of MTV's "The Real World," Kovar proved a fascinating individual, an ex-bodybuilder who wants to be an actor trying to move beyond a past that included abuse and addiction. His flirtation with castmate Brianna Taylor got sidelined when Kovar suffered a relapse and started drinking again, leaving the show for long periods of time to focus on his recovery, according to The Hollywood Reporter, only to come back once more in the season finale and cast reunion, announcing that he'd been sober for 10 months. However, less than a year later, Kovar sought more intensive treatment and joined the Season Three cast of "Celebrity Rehab with Dr. Drew" in 2009 in order to attain the tools to stop using alcohol, cocaine, ecstasy, methamphetamine, and steroids (per People).
In August 2012, Kovar was found dead in the Chicago home of a friend, according to TMZ. Authorities pronounced him dead at the scene. Kovar was 29. The Cook County Medical Examiner (via TMZ) later ruled the death the result of "opiate intoxication."
Jason Davis of Recess died of a drug overdose
As an actor with 20 or so credits that include small parts on '90s shows like "7th Heaven," "Dave's World," and Roseanne," Jason Davis's face might not be immediately recognizable, but his voice is very familiar to people of a certain age. On four seasons of the millennium-era, Disney-produced Saturday morning cartoon "Recess" — as well as in various direct-to-video spinoffs and a feature film — Davis played Mikey Blumberg, a kid who contained multitudes, an excellent athlete and deep thinker who did a little poetry, ballet, and opera on the side.
According to The Hollywood Reporter, Davis was the grandson of Marvin Davis, a Denver oilman-turned-Hollywood executive when he bought 20th Century Fox. Jason Davis' grandmother, Barbara, became a prominent philanthropist, and the whole clan was raised in a life of wealth and luxury. Jason Davis also suffered from addiction. To help himself and others, he helped found an organization called Cure Addiction Now and appeared on "Celebrity Rehab with Dr. Drew" in 2010 to seek treatment for an addiction to opioids. The actor died in February 2020. The cause of death, according to the Los Angeles Medical Examiner (via ET), was an accidental and fatal overdose of the painkiller fentanyl.