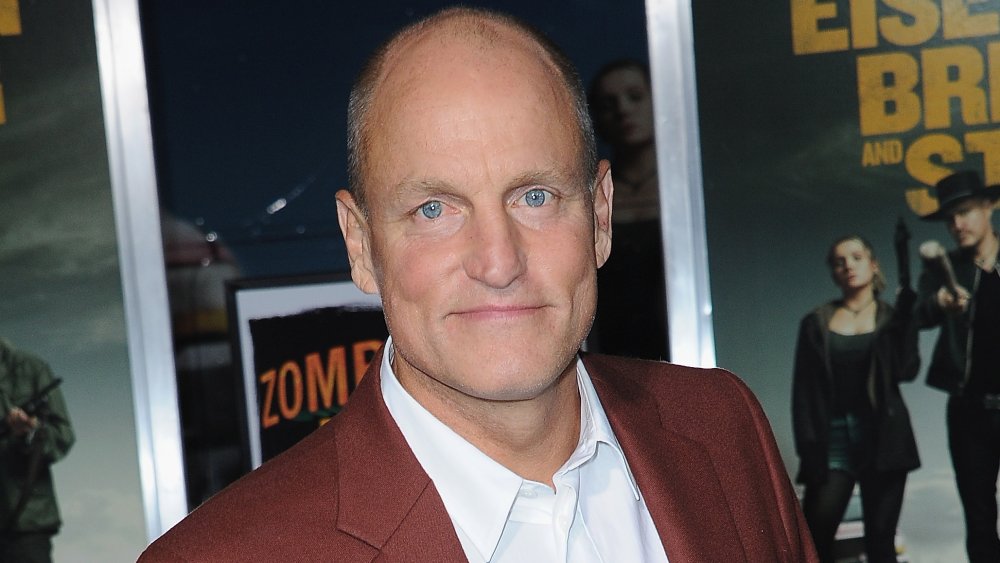 Woody Harrelson is known for his many lovable personalities — "Hollywood's wildest wild child, a raw-foodist and eco-crusader and Iraq-war protester and marijuana-legalization champion," as Esquire put it. The Academy Award nominated actor can play goofy, macho, and frightening all in the same scene. His big break came when we joined the cast of Cheers, which GQ called "what might just be the greatest sitcom of all time" and one of "the most perfect TV shows ever." Harrelson went on to win an Emmy for this supporting role and became a regular in the entertainment industry. As of 2020, he has over 100 acting credits, via IMDb.
After a relocation to Hawaii, the Zombieland star became close buddies with his neighbor and fellow mellow lover, Willie Nelson. But Harrelson's life was never just sunsets and pina coladas. In fact, he could probably use … a few cheers, because this is the tragic real-life story of Woody Harrelson.
Woody Harrelson's wild night in London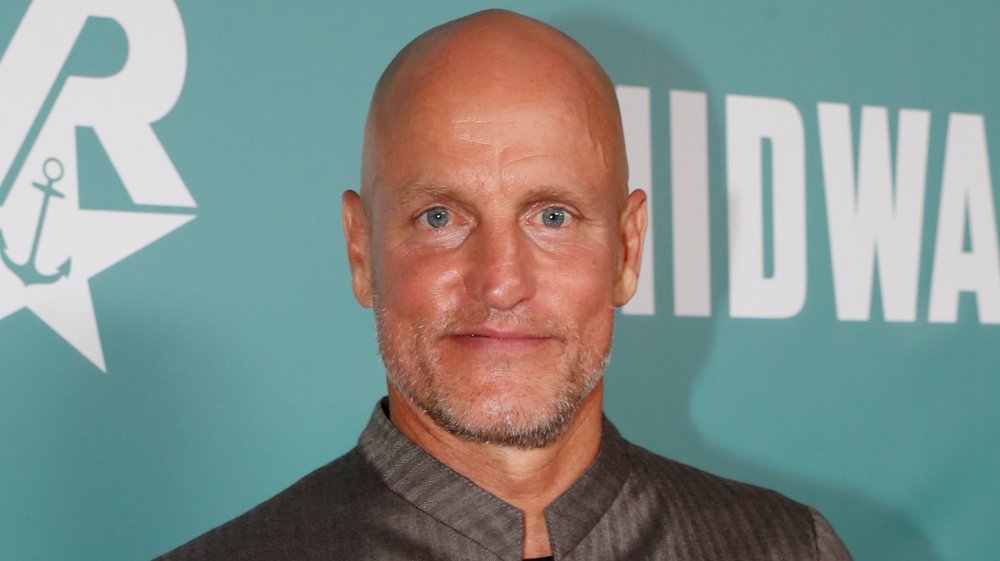 Once he landed a dream role on Cheers in 1985, Woody Harrelson quickly earned a reputation of fully-enjoying life. "I became a party animal. You couldn't do what I did now because of all the tweeting and Facebooking. All the s**t I did back then, I'd be hung from the rafters," he told GQ. Nearly two decades later, he still continued his celebratory ways. The actor told Rolling Stone about an unforgettable night that he wishes he could forget.
While filming in London in 2002, Harrelson found himself at a bar when two women approached him. According to the actor, the women asked if he wanted to "take a walk on the wild side." To which Harrelson replied, "I guess I do." A third woman joined in the fun, and the foursome returned to Harrelson's accommodations and enjoyed what the outlet described as "whatever-happened-next." Unfortunately for the Rampart star, "a paparazzo was able to snap a photo that soon hit the tabloids." The worst part — his then-girlfriend and future-wife Laura Louie saw these photos in the press. This "led to a good bit of groveling on Harrelson's part," and the couple worked past the incident.
A young and rowdy Texas upbringing
Looking back at his childhood in Midland, Texas, Woody Harrelson admits he may have been a lot to handle. "I had a lot of anger, a lot of rage," he confessed to Esquire. The young boy found a way to get kicked out of his nursery school and then first grade. After an incident where, supposedly, teachers accused a young Harrelson of stealing a purse, he "went around the school breaking windows with [his] bare fists."
Harrelson's father left the family when he was only seven and this seemed to affect his mindset. "I think I was also just too soft. I was so sensitive, so vulnerable," he told GQ. As a result, Harrelson vowed to toughen up and not be pushed around. But this manifested in negative ways. He admitted to having "tantrums" and holding onto this "rage" as he grew older. "I used to go to bars and fight the guys I thought were bullies. I've got scars everywhere," he revealed to The Hollywood Reporter. His fighting ways continued even after becoming a famous actor. Like when he once punched a reporter and claimed he thought the photographer was a zombie.
Woody Harrelson grew up with a villainous father
The story of Woody Harrelson's father seems more like a movie than real life. And actually, Harrelson's brothers shared insights on their childhood on the podcast Son of a Hitman, via Entertainment Weekly. Their father, "Charles Harrelson, was sentenced to two life terms for the slaying of a federal judge in San Antonio." The patriarch was a contract killer and also a big-time gambler. Prior to his 1979 arrest "for the assassination of U.S. District Judge John Wood Jr., he had previously been acquitted in the death of Alan Berg, a carpet salesman, and convicted in the murder of Sam Degelia Jr., a grain dealer." Charles eventually passed away in 2007 while serving his double life sentence. In an interview with The Guardian, the only positive thing Woody cared to share about Charles was his advice to "always keep an open mind."
Woody seldom talks about his father, who left the family when the future actor was only seven years old. But he does remember a few things about the infamous family patriarch. "He was quite a charming fellow and a gambler," Woody told The Hollywood Reporter. "He made a lot of money gambling. He cheated, but he was more of a con artist," Woody remembered. For example, Charles would invite his targets on a boat for a relaxing day of fishing. "And then he'd say, 'Want to play a couple hands?' And before you know it, the guy's completely fleeced," Woody revealed.
Mega stardom took a toll on Woody Harrelson's family life
Though many people dream of making it big in Hollywood, the life of a mega star does come with some downfalls. Sure, Woody Harrelson openly admits to partying hard as a younger man, and enjoying the benefits that come along with being a celebrity. But as he grew older and started a family, the same hard work that made him famous turned into a negative as well. "I feel like I've probably just spent too much time running around doing these movies," he revealed to NPR. Harrelson said he's "proud" and "very psyched about these movies — but I just need, I think, to chill out and spend some time at home."
It's easy to understand why he would miss life at home. Harrelson and his wife Laura Louie have been married since 2008, via The Hollywood Reporter, and the couple has three daughters together. Oh, and the whole family lives in paradise — Maui, Hawaii. During the interview with NPR in London, the actor shared his grueling schedule working in film. "By the time I leave here, I will have been home one week in a year, in the past year. … So, yeah, it's just not fair to my family," he said, adding, "I'm just a little knackered from the whole process." Quite simply, he was "just ready to go home."
A family relationship cut too short
While his father served time for heinous crimes, Woody Harrelson grew up with the support of the strong women in his family. This included his mother, grandmother, and great grandmother. He fondly remembers his childhood in Texas and special bond with his great grandmother Polly. In an interview with GQ, the White Men Can't Jump star called her "a real pistol," and recalled that Polly "could tell a story and everything about her was great."
While Harrelson lived in New York, he briefly visited back home and luckily met with Polly. But it would unfortunately be his last time. "I regret the last chance I had to see my great grandmother when my mom said, 'Now you be sure to stop by there on your way to the airport,' and I was running late and I'm like, 'I'll see her next time,' and I didn't get a chance to." And sadly, Harrelson never got the opportunity to record all the amazing memories Polly carried. "I wish I'd written down her stories because there were some great stories and she knew all this stuff about her mom and her mom's mom and now that's all gone.
Woody Harrelson burned a few bridges
Even with a dream career, Woody Harrelson is still upset by a few missteps along the way. In an interview with GQ, the actor recalled a moment he considers his biggest regret. At the time, Harrelson was in Los Angeles working alongside famous actor/director John Cassavetes on a play. Harrelson admitted, "I had a full realization of how amazing this guy was, although I didn't understand in terms of his larger body of work and his influence on independent movies."
The younger Harrelson, then in his mid-20's, was in the running for a movie set to film in Rome. So, he bailed on the stage show with Cassavetes. But Harrelson ended up not getting the part in Italy. Though he claims Cassavetes "would have let [him] back in the play," Harrelson never returned. "One of the worst decisions of my life," Harrelson told the mag, adding, "I regret not coming back when I could have." Though Harrelson admitted that professionally, it may not have hurt his career chances, he messed up "on a personal level." Harrelson confessed, "I should have stuck by that guy. He took a chance on me. That was a real lack of integrity on my part."
Trouble with the boys in blue
Once an unabashed partier and bad boy, Woody Harrelson unsurprisingly found himself periodically in hot water. At his worst, Harrelson fought the law and the law won. The Solo: A Star Wars Story star recounted his first incident during an interview with The Hollywood Reporter. Police stopped a young Harrelson and his friend for jaywalking. The actor claimed he didn't have identification but the officer caught him in the lie. Realizing he must have had an ID to enter into the local bars, Harrelson claimed the officer yelled, "Don't lie to me again, punk!"
As Harrelson recalled, after the policeman "smashed [him] against the wall a couple of times," he pushed off and ran away. His getaway was short lived. The officer called for backup and "soon I'm just surrounded by blue, and they had me down on the ground, knee in my throat," according to Harrelson. While in the "paddy wagon," the officers stopped to arrest another man. Once the doors opened, Harrelson ran away for a second time. "I'm handcuffed, and I'm wearing boots, and I'm running," he said. The chase ended, Harrelson wound up with a face full of mace, and he spent the night in jail. Looking back, he said, "And that was my first experience with the long arm of the law, and it had a big impact on me 'cause I really had rose-colored glasses on [in terms of] what I thought the world was."
Cheers wasn't all that… cheerful for Woody Harrelson
At age 23, Woody Harrelson was out in Los Angeles taking a break from an understudy role on Broadway. With the comfort of knowing he already had a job waiting back in New York, Harrelson auditioned for a show — Cheers. As he admitted to GQ, he knew about the popular show but never watched it. And much like his future role in White Men Can't Jump, Harrelson showed up "to read looking like he just came off a basketball court," producer Peter Casey said. This same bravado irked some of the castmates, like the universally loved star Ted Danson. "So in walked Woody, who was instantly great, but offstage, it was [all] testosterone," Danson remembered. Apparently, all the guys on set tried to beat Harrelson at basketball, chess, and arm-wrestling. But the young stud was too much to handle. Danson admitted, "Woody cleaned everybody's clock in everything."
But the instant sitcom fame only added to his separation from others. Harrelson told The Guardian that prior to Cheers, "I'd been gregarious — someone who enjoyed the company of others." But once the show started, "the pressure of people that I didn't know constantly wanting to talk to me made me recoil and become less outgoing." Harrelson confessed it even "had quite a negative impact. I went through a period of arrogance and having my head up my a**."
Woody Harrelson struggled in New York
According to The Guardian, Woody Harrelson pursued his dream of performance by studying English and Theater at Hanover College in Indiana. Once he graduated, a close friend was accepted into the prestigious Juilliard School. The buddy asked Harrelson to relocate with him to New York, and the hopeful actor accepted. Harrelson told The Hollywood Reporter about his plan upon arrival, "I'll just try to get into some summer stock — which I didn't." And like many young talents who move to The Big Apple for a chance at fame, he continued to find himself without work. "You go to a thing, it's like a cattle call. Zero offers," he remembered.
As Harrelson continued, unsuccessfully, to search for roles in the theater, he just about gave up. "I figured I'd try to segue into some regional theater, just work my way into production," Harrelson said. Of course, he landed the aforementioned understudy spot on Broadway just before hitting the jackpot with a starring role on Cheers. But he confessed that before this, times were difficult. "I was anonymous and poor before that show," he told The Hollywood Reporter.
A terrifying experience ruined Woody Harrelson's big celebration
Once Woody Harrelson landed the part of Woody on Cheers, he knew it was cause for celebration. The show was already wildly popular and this was Harrelson's first major gig. As a reward to himself, Harrelson purchased a Porsche. All that excitement came crashing down in one night when a stranger robbed Harrelson as the actor approached his car in a Hollywood parking garage. "A guy came up and robbed me," Harrelson revealed to The Hollywood Reporter, adding, "Put a gun to my head. That was really an uncomfortable night."
According to the actor, the robber stole Harrelson's money, and he wanted the new car as well. As Harrelson searched for the keys, he claimed the assailant "said he was going to count to five and needed the keys before he got there." Harrelson vividly remembered hearing the count get to four and thought, "I'm going to die now." So, how did he get out of it? At the same moment "someone else entered the garage, and scared the man away," according to THR.
Woody Harrelson faced intense backlash
Early in his career, things seemed to be almost perfect for Woody Harrelson. After landing a successful role on Cheers, he exploded in popularity with his role in White Men Can't Jump alongside the often disliked Wesley Snipes. Afterwards, he starred in Oliver Stone's Natural Born Killers. Not only did the film have a famous director, a young Quentin Tarantino wrote the original script, the Los Angeles Times reported. The movie was highly controversial because of its subject matter and violent themes. In an interview for Fade In, Harrelson said he was negatively affected by all criticism surrounding the film. "It was terrible," he confessed.
A few years after Natural Born Killers, Harrelson portrayed publisher Larry Flint, which earned him a Best Actor nomination at the Academy Awards. He remembered being "so invested emotionally. Everyone worked so hard on it." But once again, Harrelson was caught up in controversy about the film. He specifically referred to famed feminist Gloria Steinem's campaign to discourage movie goers. "So for Gloria Steinem to go around the country and tell women to make sure they don't see it, and to make sure their husbands don't see it … that hurt," Harrelson confessed. He told The Hollywood Reporter, "I wanted to take some time off after that. I needed to back away from this job."
More trouble in London for Woody Harrelson
In his early 20s, Woody Harrelson considered a different career than acting. "I was still entertaining the notion of becoming a cop — either a cop or FBI or Secret Service," he told The Hollywood Reporter. But after an incident that landed him in jail for a night, he said, "I stopped wanting to be a cop, for sure." And after he became a successful actor, Harrelson once again found himself tied up with the law. According to The Guardian, police arrested Harrelson in 2002 "following a bizarre taxi chase through the streets of London." Apparently, while Harrelson took a cab from a nightclub back to his hotel, the actor broke an ashtray and door lock in the vehicle. "He had suddenly gone completely bonkers," the taxi driver said.
The article continued that "Harrelson reportedly jumped out of the cab following the incident and swiftly hailed another before speeding off with the first driver in hot pursuit." The police trapped his getaway car and yet, Harrelson still had more fight in him. "The actor is reported to have fled on foot before eventually being stopped," the article said. Harrelson spent the night in a London jail. The actor later explained his side of the story to The Telegraph but conceded, "I'm not excusing my behavior. I was a freaking idiot."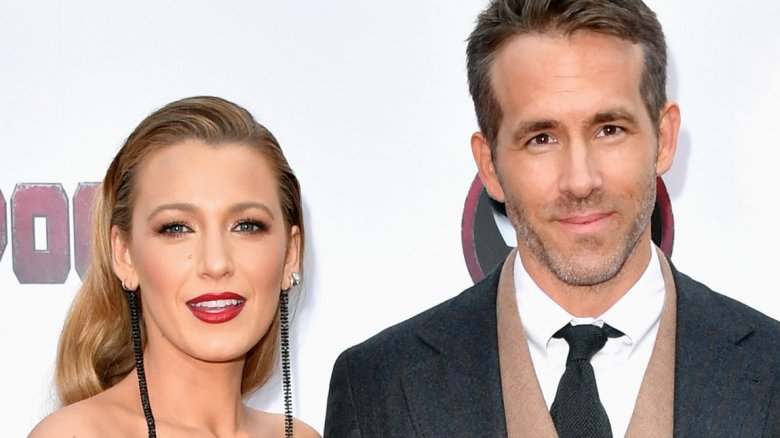 Have you ever dreamed of being so rich and famous that you could essentially pick any spot on the map to put down roots? Would you set up shop in a penthouse in one of the world's biggest cities or hide away in a more remote local away from the big studios and paparazzi? The stars on this list have done the latter, at least by Hollywood standards.
"Remote" is a relative term when we're talking about celebrities. Sure, Louisville, Ky. is still a major city, but it's a proverbial no man's land for Hollywood A-listers — unless you're Oscar-winner Jennifer Lawrence. Red carpet power couples such as Blake Lively and Ryan Reynolds have sought out suburban settings well-removed from Tinseltown, and you're more likely to find late night legend David Letterman in the aisles of Target than the streets of the Big Apple. Who escaped to their own private island after a bad divorce and which big stars hole up on ranches and farms in flyover states? For these celebs, home is where the heart — not the red carpet — resides.
Jennifer Lawrence is a Kentucky girl at heart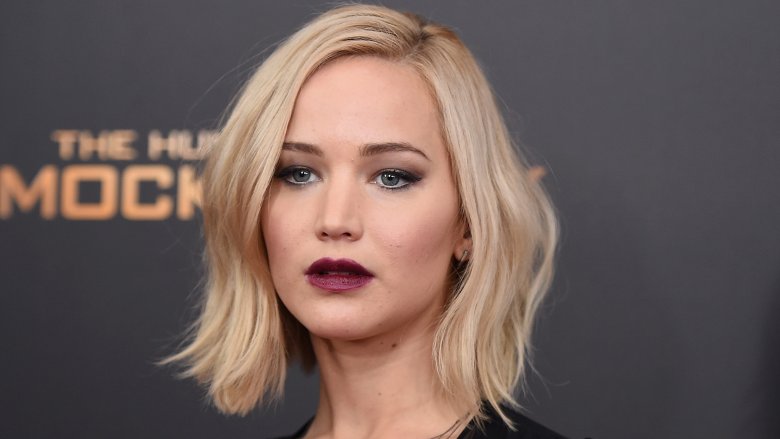 She may have a home in Hollywood, but the Hunger Games and Silver Linings Playbook star is often spotted in her hometown of Louisville, Ky. Whether standing on the Kentucky Derby's orange carpet or spending time with her parents, Lawrence proves you can stay the "girl next door" while being one of Hollywood's hottest starlets. Insiders say the Oscar-winner is still a "down-home Kentucky girl" who enjoys time away from the constant camera clicks.
"Louisville is actually really respectful," the actress told a local TV station in 2013. "I can normally go out to dinner with my family and everybody is really nice and leaves me alone." Locals might spot the self-described tomboy strolling through Target with her mom or taking in a college basketball game. Her annual Christmas visit to Norton Children's Hospital is one of the few times you'll see her photographed in the Bluegrass State. Though she's lived and worked in countless places during her meteoric rise to fame, J-Law says the Derby City is the "only thing I'll ever identify with as home."
Julia Roberts loves life in Taos
Oscar-winning actress Julia Roberts has been America's sweetheart since she strutted her stuff through Beverly Hills in the 1990 classic Pretty Woman, but this leading lady prefers the wide open spaces of Taos, N.M. to the boutiques of Rodeo Drive. Named "World's Most Beautiful Woman" by People magazine a record five times, this Georgia native resides on a sprawling Western ranch situated near world-class skiing.
The adjacent Rio Grande River and Sangre de Cristo Mountains have made Taos a popular spot among celebrities, including Roberts and her husband, cinematographer Daniel Moder. Oprah Winfrey got the chance to interview Roberts at her New Mexico ranch in 2003. "Julia's hideaway is a universe apart," Winfrey said. "Yellow and purple flowers line the dirt roads. Majestic purple mountains stand beneath a cloudless blue sky. And when I arrive, there's Julia as I've never seen her: completely at ease, wearing flip-flops, drawstring pants, and a tee, introducing me to her two geese, Bingo and Pajamas…"
Johnny Depp finds solace on his private island
It's no secret that Johnny Depp has struggled with being famous since reaching heartthrob status on 21 Jump Street. As his ugly divorce from actress Amber Heard played out in tabloid headlines, Depp tried to avoid the spotlight by retreating to his own private island in the Bahamas. He talked about his remote retreat with Vanity Fair in 2009. "I don't think I'd ever seen any place so pure and beautiful," he said. "You can feel your pulse rate drop about 20 beats. It's instant freedom."
Depp's divorce dirt was coupled with reports about financial woes and lavish spending. The Pirates of the Caribbean star was reportedly spending $30,000 monthly on wine, dishing out more than $3 million to fire the ashes of gonzo journalist Hunter S. Thompson out of a cannon, and "dropping $75 million on 14 homes." He's since listed a number of properties for sale, including an estate in the South of France, but Depp has kept the sprawling 45-acre Caribbean island off the market, for now.
​Robert Redford's real-life Western
The old school Hollywood star and director, who claimed his fame with the 1969 hit Butch Cassidy and the Sundance Kid, prefers to work and play in the Wild West and calls Utah home. "I love the extraordinary lands encompassed in America's Red Rock Wilderness Act, Robert Redford wrote in The Huffington Post. "I have spent decades exploring them, and I am still awed by the beauty of their serpentine canyons and alcoves filled with stone houses built by the ancestors of today's Pueblo people."
Redford adores the region so much that he bought 5,000 acres there in 1969 and named it Sundance, according to the Sundance Institute — the independent filmmaking lab he helped launch in 1980. The first Sundance Film Festival followed in 1985 and has grown to become one of the most highly acclaimed annual events in the entertainment industry. Celebrities from around the world convene in the "semi-wilderness" — a place Redford describes as "a mixture of old and now, lush and spare, sophisticated and primitive — like art itself," reported Architectural Digest.
Meryl Streep keeps it quiet in her Connecticut home
While racking up an unbelievable 21 Oscar nominations to date, actress Meryl Streep has stayed largely out of the spotlight thanks, in part, to a small town in Connecticut. According to The New York Times, Streep and her husband, sculptor Don Gummer, "paid $1.8 million for an estate in Salisbury that includes a 47-acre lake and a small sheep farm" in 1985. The pair remained rooted there even as her career in Tinseltown soared.
In fact, Streep is such a pillar in the community that she was inducted into the Connecticut Hall of Fame in 2016. State Rep. Roberta Willis accepted the award on the actress' behalf, calling her a "great friend, mother, activist and a Salisbury neighbor" and joking that "moving to Connecticut was the best thing that happened to Meryl, because this is where she lost her New Jersey accent."
Streep and her husband also own property in more high-profile areas. In 2018, the couple put a loft on the market for a cool $24.6 million in the Tribeca neighborhood of New York City and bought another multi-million pad in Pasadena, Calif., but it's the privacy of Connecticut that seems to appeal to the living legend.
Woody Harrelson enjoys island life
Woody Harrelson burst onto the Hollywood scene as the lovable, if not entirely intelligent, bartender from the 1980's and '90s hit television show Cheers. The actor reportedly had a tough upbringing in Texas and Ohio before making it big in showbiz, but he now finds his happiness "off the hamster wheel" with his wife, Laurie Louie, and three daughters on the island of Maui, Hawaii. The Academy Award-nominated and Emmy-winning star has managed to stay relatively off the grid thanks to a sustainable community there. "It's a really beautiful place," he told SF Gate in 2005. "Everybody cares about this Earth and they're all biodynamic farmers and just really cool people. It's really a loving community and I'm blessed to be a part of it."
The White Men Can't Jump and Hunger Games star reportedly decided to make the move after a conversation with close friend and "fellow marijuana enthusiast Willie Nelson." And just in case Harrelson gets a hankering for Hollywood instead of Ho'okipa Beach, he can always rub elbows with a number of celebrity neighbors.
Dave Chappelle gave up fame for farm life
Dave Chappelle took Hollywood by storm in the late '90s and early aughts as the host of Chappelle's Show on Comedy Central and star of movies such as Half Baked. He appeared to be at the top of his game when, all of a sudden, he literally disappeared. According to Vanity Fair, the comedian abruptly "walked away from the third season of the wildly successful Chappelle's Show" and "went to South Africa to hide out from press coverage."
"I'm interested in the kind of person I've got to become. I want to be well rounded and the industry is a place of extremes," Chappelle told Time in 2005. "I want to be well balanced. I've got to check my intentions, man."
Chappelle apparently found that balance living with his family on a farm in quiet Yellow Springs, Ohio. Though he still skirts the spotlight, Chappelle has become involved in his small community, reportedly hosting a show at a barn to benefit an arts foundation in 2016 and attending a town hall meeting to speak about progressive policing in 2017.
Chip and Joanna Gaines transform Waco
Everything Fixer Upper stars Chip and Joanna Gaines touch seems to go up in value and popularity, and that includes the relatively remote city of Waco, Texas. In 2017, USA Today reported that the couple's Magnolia Market was attracting "an average of more than 30,000 visitors a week" and expected to draw "about 1.6 million people" that year. While your typical celeb could probably expect a high degree of privacy in a place so far removed from Hollywood, the exact opposite has occurred in Waco. Chartered buses bring fans all the way from New York City to the Gaines' hometown.
How Waco will be characterized in the future remains to be seen. "Are Chip and Joanna a fad that will fade as the fickle American public moves on to other charismatic personalities? Is the much-touted 'Magnolia effect' — the force that has filled hotels, roiled the local housing market and fueled a downtown development frenzy — just a bubble?" reported USA Today.
Despite the sudden crowds, the couple and their five kids appear to be making the most of curated country living on a 40-acre spread. Joanna talked to People about her typical morning in 2018. "Today started off with me holding one of our new baby goats and counting chickens," she said. "I knew it was going to be a good one."
David Letterman loves Big Sky Country
Despite beaming into millions of homes as one of the faces of late-night television for 33 years, David Letterman can be a little hard to find these days. Though he hosts the Netflix show My Next Guest Needs No Introduction, Letterman has largely avoided the limelight since retiring from the Late Show in 2015, choosing to keep a low profile on his ranch near Choteau, Mont.
Letterman blames Tom Brokaw for making him fall in love with Big Sky country. The longtime NBC news anchor supposedly kept telling Letterman "you oughta go," but Letterman told the Whitefish Review that it took him a while to come around to the idea. "I would look at [a map of] Montana and I would think, Good Lord! Why would you want to go … look at that!" He eventually did go and "stumbled on to the Rocky Mountain Front." In his words: "The first thing that this experience brought to us is, you just can't stop seeing once you're out there." Though Letterman has poked fun at Montana in various Top Ten lists, the spirit of Choteau has bolstered him through some of life's most difficult moments, including the aftermath of the terrorist attacks of Sept. 11, 2001.
When he's not out West, the retired talk show host reportedly resides in the small community of North Salem, N.Y., where you're more likely to find him at CVS than on CBS.
Jeff Daniels moved to Michigan expecting to fail
Jeff Daniels comes off as a regular guy who just happens to be a major movie star. Daniels made his breakthrough in Terms of Endearment in the early 1980's and had two Golden Globe nominations under his belt by 1986, but this actor wasn't trying to escape the trappings of fame when he and his wife, Kathleen, moved back to their hometown of Chelsea, Mich.
"After 10 years in New York, we said, 'Why don't we just go home and live there because the career is going to end. It will be over soon … Let's just go home so that when we get the call that I'm over, I'll be home," Daniels joked with late-night host Conan O'Brien. For all the actor's pragmatism, Daniels' career has proved long and successful, and he remains one of the most familiar faces in showbiz.
The actor has brought a touch of Hollywood to his small town in the Great Lakes State. According to PBS NewsHour, Daniels established the Purple Rose Theatre "and his own company of actors and technicians, launching an apprenticeship program and commissions for new plays." For a "town of 5,000" that "used to roll up the sidewalks at 6:00 on a Saturday night," Artistic Director Guy Sanville said Daniels' theatre "has been a great draw."
Oprah Winfrey goes off the grid
Oprah Winfrey is arguably among the most famous and recognizable faces in show business. She has a magazine, her OWN television network, a major stake in Weight Watchers, and millions of adoring fans around the world, but sometimes even Oprah needs an escape. While she owns numerous properties, the media mogul can truly unplug on the remote Orcas Island in Washington. According to Over Sixty, she owns a "hideaway mansion" that boasts a half-mile of private shoreline and plenty of other amenities fitting for the philanthropist. "Finished internally with rare reclaimed woods, hand-forged iron work and wooden floorboards reclaimed from the old Sears' building in Chicago, the home has a luxurious cabin feel," the publication reported.
With a net worth in the billions, Winfrey joins a long list of famous faces who've sought privacy in the Pacific Northwest, including singer Josh Groban, former U.S. Secretary of State Condoleezza Rice, and actress Kat Dennings.
Ryan Reynolds, Blake Lively hunker down in the 'burbs
Hollywood power couple Ryan Reynolds and Blake Lively may have the best of both worlds in their 1.8-acre Pound Ridge, N.Y. property and pad about an hour outside of Manhattan. When they're not taking a bite out of the Big Apple or teasing each other on social media, Lively is apparently baking an apple pie in her country estate kitchen. Deadpool's wife even gets pointers from her famous neighbor and friend Martha Stewart. The lifestyle guru helped the actors plan their wedding.
Playing house in the Hudson Valley is reportedly just the kind of life Reynolds and Lively like, according to People. A source told the mag the famous pair "picked a very traditional kind of house … They wanted a house with character, not a trendy, modern house. Their place is very homey. [Lively] is very domestic." As Reynolds put it in a 2015 interview for The Project: "We don't lead a wild and crazy life.