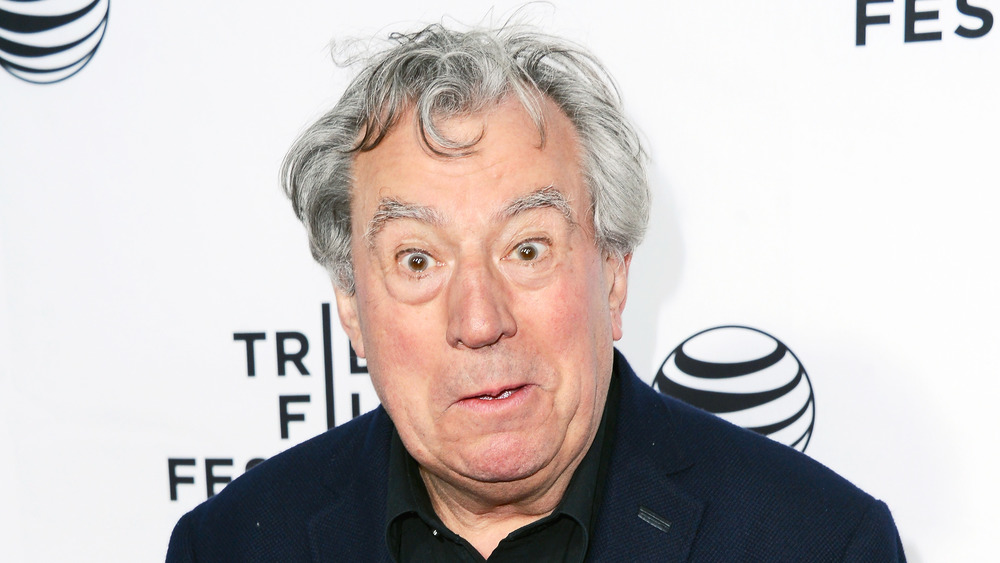 There were some huge deaths in Hollywood this past decade, from legends of the silver screen to actors so young their careers had barely had time to bloom. Star Trek veteran Leonard Nimoy bid us farewell, as did Lauren Bacall, Doris Day and Burt Reynolds. Fast & Furious star Paul Walker left far too early, as did '90s heartthrob Luke Perry, comedic genius Robin Williams, and adored Star Wars legend Carrie Fisher. The loss of so many iconic names serves as a stark reminder that while they might portray superheroes and all manner of fantastical characters, actors are, like us, mere mortals.
Sadly, 2020 is proving to be another busy year for the Tinsel Town obituaries. We've already parted ways with a number of actors, and we're paying tribute to them all. From founding fathers of comedy and veteran character actors, to up-and-coming stars that never got a chance to truly shine, here are the actors we lost in 2020.
Harry Hains
Australian actor Harry Hains, who appeared in the hit anthology series American Horror Story and the canceled Netflix show The OA, passed away in January 2020 at the ominous age of 27. His mother confirmed his death in an Instagram post. "[He] had the world at his feet, but sadly he struggled with mental illness and addiction," wrote Jane Badler, an actress best known for her role in ABC sci-fi series V. "A brilliant spark shone bright too short a time… I will miss you Harry, every day of my life." The cause of death was confirmed in March to be fentanyl intoxication.
Hains was gender-fluid and he spoke openly about his desire to become the first gender-fluid icon. When he sat down with Close-Up Culture to talk about his musical project Antiboy, he said that he'd always disliked the idea of labels. "It's like feeling like something is wrong with you because society has told you that you need to behave and act a certain way and you see a professional and they diagnose you with a mental disorder," he said. "I would rather look at the environment and see what is causing these feelings of negativity and discomfort to solve the issue, rather than put a band-aid over it by what doctors do."
Both Hains and Badler's Instagram pages were inundated with well wishes and tributes after she revealed that she had lost her son, whose other credits include the Amazon show Sneaky Pete and horror sequel A Haunting at Silver Falls: The Return.
Terry Jones
Terry Jones, best known for his work with the groundbreaking British comedy troupe Monty Python, passed away in January 2020 after battling a rare form of dementia, London's Evening Standard confirmed. "We have all lost a kind, funny, warm, creative and truly loving man whose uncompromising individuality, relentless intellect and extraordinary humor has given pleasure to countless millions across six decades," his family said in a statement. He was 77.
Jones was instrumental in developing the unique stream-of-consciousness style that made Monty Python's Flying Circus (1969-1974) such a game-changing TV show, and he would go on to spearhead three of the group's original feature films. 1975's Monty Python and the Holy Grail, which he co-directed with Terry Gilliam, is regularly ranked among the funniest films ever made. Jones went on to helm 1979's Monty Python's Life of Brian, in which he played the titular character's cantankerous mother and delivered the film's most iconic line, and 1983's Monty Python's The Meaning of Life, the last movie to feature all six pythons.
The remaining members of the influential troupe paid tribute to Jones following his passing. "He was far more than one of the funniest writer-performers of his generation, he was the complete Renaissance comedian — writer, director, presenter, historian, brilliant children's author, and the warmest, most wonderful company you could wish to have," Michael Palin said. Black Mirror creator Charlie Brooker and Simon Pegg (who starred in Jones' final feature film, 2015's Absolutely Anything) were among the many mourners.