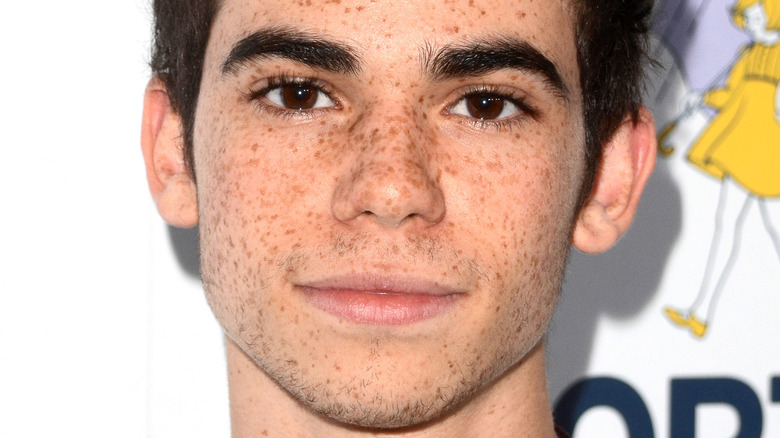 The following article includes mentions of substance use, domestic abuse, child abuse, and suicide.
In some ways, a celebrity death hoax involving children's show actors is the perfect internet crime. Rather than preying on A-lister's whose dullest moments somehow find themselves on TMZ, this sort of hoax relies on the fact that these actors are both obscure enough to fly under-the-radar and beloved enough to elicit an emotional response (or, at the very least, a Facebook care emoji). It also stokes just a tiny spark of existential dread. Sure, we may have not thought about this actor in 20 years, but if our childhood heroes are fallible, what does that make us?
We've seen the phenomenon time and time again. First, with Steve Burns from "Blue's Clues," who admittedly left showbiz to avoid losing his hair on national television (yes, he's alive and well). Then it was Alyson Court, the exuberant Loonette from the original "The Big Comfy Couch," a PBS series buried so deeply inside the section of our brains reserved for '90s nostalgia that even Walgreens' Red Nose Day campaign couldn't pull it out (she appears to have gotten a belly button tattoo, but she's still regularly working). But unfortunately, some of these deaths aren't hoaxes. Sometimes, the actors we essentially grew up with — those we knew as friends by proxy and veritable babysitters — have sadly passed away.
From a controversial Teletubby to a "Sesame Street" veteran, you may not have noticed that these beloved children's show stars died.
Christine Cavanaugh, the original voice of Chuckie Finster in Rugrats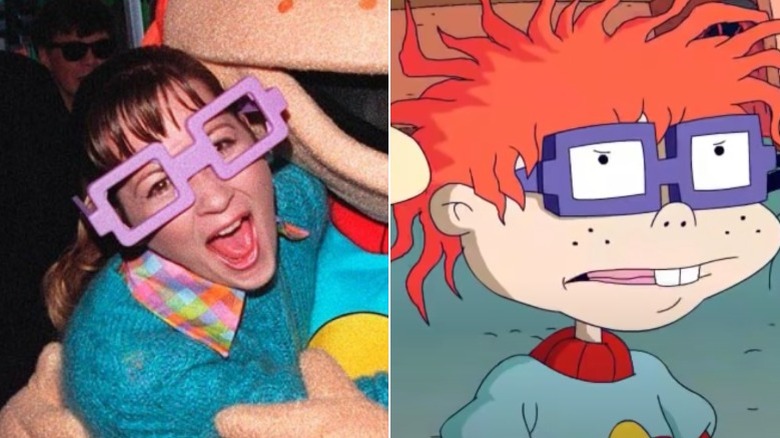 Chuckie Finster may have been a cartoon baby, but for children of the '90s, he was a rare expression of the type of anxiety that would plague us later in adulthood. The nervous chatter that became part of our inner monologue was originally voiced by actor Christine Cavanaugh, who portrayed the red-headed tot for the majority of the original series. She also appeared in numerous "Rugrats" films (like 1998's "The Rugrats Movie" and 2000's "Rugrats in Paris") and no less than 10 "Rugrats" VHS tapes.
Cavanaugh stopped acting in the early '00s, and Nancy Cartwright ultimately took on her "Rugrats" role. That's the Chuckie Finster most children know today. But about a decade after Cavanaugh's seeming retirement, the prolific voice star died at the age 51. According to the BBC, no cause of death was ever disclosed, but the TV silence was palpable. Cavanaugh didn't just portray Chuckie — she was the woman behind some of the most beloved characters of the '90s, including Oblina in "Aaahh!!! Real Monsters," Dexter in "Dexter's Laboratory," Gosalyn Waddlemeyer-Mallard in "Darkwing Duck," and the eponymous pig in "Babe."
At the time of Cavanaugh's death, her family released in a statement, "She was able to do incredible and amazing things with her voice and bring lots of smiles and many laughs to many people. … Many know of her from the roles she played, but in each role there was a part of her showing through that the ones who truly knew her could see."
Carroll Spinney, Sesame Street puppeteer who spent 50 years as Big Bird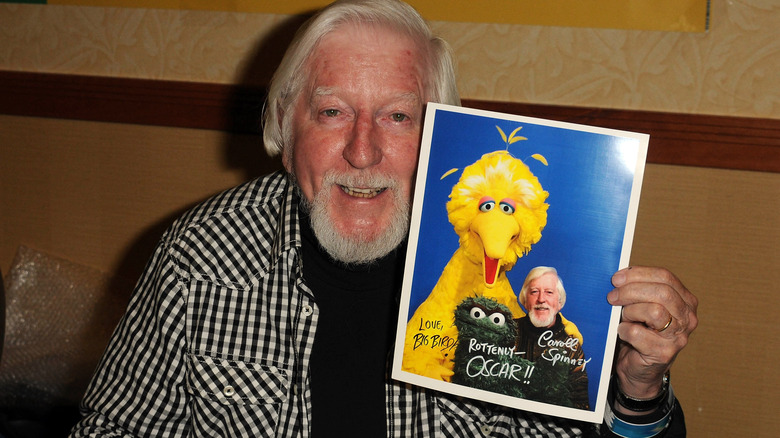 Carroll Spinney's work didn't just impact a generation of children — he impacted generations. The legendary puppeteer spent nearly half a century behind the movements of Big Bird and Oscar the Grouch — from "Sesame Street's" 1969 premiere all the way up until his 2018 retirement. Spinney only left his post after he was diagnosed with Dystonia, which NBC News describes as "a neurological movement disorder that produces involuntary muscle contractions, cramps and other symptoms."
The puppeteer died at home in Connecticut the year following his retirement — and though he lived until 85 years old, his work managed to outlive him. "Sesame Street" still aired new posthumous episodes with Spinney as Big Bird until 2020. By the end of his career, the star had worked on 644 different episodes, with dozens premiering after his retirement.
As Sesame Workshop, Spinney's former longtime employer and the non-profit behind the series, eulogized, "His enormous talent and outsized heart were perfectly suited to playing the larger-than-life yellow bird who brought joy to generations of children and countless fans of all ages around the world, and his lovably cantankerous grouch gave us all permission to be cranky once in a while."
Simon Shelton, the unexpectedly controversial Teletubby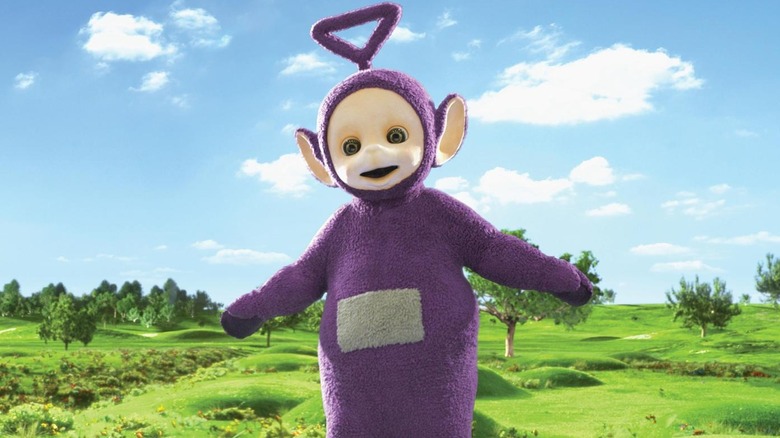 "Teletubbies" premiered in 1997 in what can only be described as a pre-millennium, psychedelic fever dream. By all accounts, it was a simpler era, one where parents seemingly had nothing better to do but fight each other over Tickle Me Elmo and invent homophobic outrage over perceived LGBTQ+ undertones in kids' shows (wait until they hear that Bert and Ernie are actually a couple). As such, Tinky Winky became an LGBTQ+ icon, wearing his purple fur and unapologetic triangle proudly. Mind you, it was Po — the red one — who offended the masses, when his Hasbro doll reportedly uttered a homophobic slur (according to the AP, the doll was actually uttering nonsense).
While the actor who played the Sun Baby in "Teletubbies" grew up and went to college, the actor who played Tinky Winky sadly passed away. According to Sky News, Simon Shelton took on the role of the purple Teletubby in 1997 after Dave Thompson was fired. The show ended in 2001, and Shelton went on to appear in uncredited roles in serious films like "White Oleander," "The Skeleton Key," and "The Legend of Zorro." Unfortunately, he had a "medical history of alcoholism." In 2018, he relapsed and was found "frozen to death" on a street in Liverpool.
If you or anyone you know is struggling with addiction issues, help is available. Visit the Substance Abuse and Mental Health Services Administration website or contact SAMHSA's National Helpline at 1-800-662-HELP (4357).
Jason Davis, the voice of Mikey Blumberg from Disney's Recess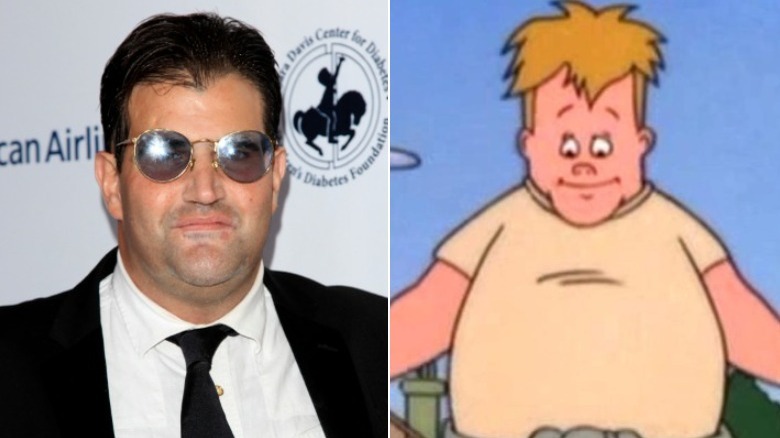 Doug, with his disdain for liver and onions and aesthetic so uniquely middle aged for a supposed teen, seems to have cemented himself in the millennial lexicon. To this day, you can still buy a Quailman costume on Amazon, but decades after Disney first aired the One Saturday Morning cartoon block, contemporary series "Recess" has been relegated to an oft-forgotten treasure.
Part of "Recess'" success has to do with the fact that it served as a veritable "Sex and the City" for children. Make no mistake: It was G-rated, but any kid who was school-aged in the late '90s could find themselves in one of the six main characters. Among them was Mikey Blumberg, the class poet who added an irreplaceable sensitivity to the cast. Sadly, according to medical records obtained by ET, the voice behind Mikey died of an accidental fentanyl overdose in 2020. He was 35 years old.
According to BuzzFeed, Jason Davis was public about his struggle with addiction. He even sought the help of celebrity addiction medicine specialist Dr. Drew Pinsky, appearing in Season 4 of "Celebrity Rehab" in 2010 and 2011. Years after his stint on reality TV, he founded the charity Cure Addiction Now alongside his family. "Jason had a true heart of gold with such a zest for life," his mother told The Hollywood Reporter. "He was such a caring soul to everybody who ever knew him."
If you or anyone you know is struggling with addiction issues, help is available. Visit the Substance Abuse and Mental Health Services Administration website or contact SAMHSA's National Helpline at 1-800-662-HELP (4357).
Philip D. Garcia, the original Binyah Binyah on Gullah, Gullah Island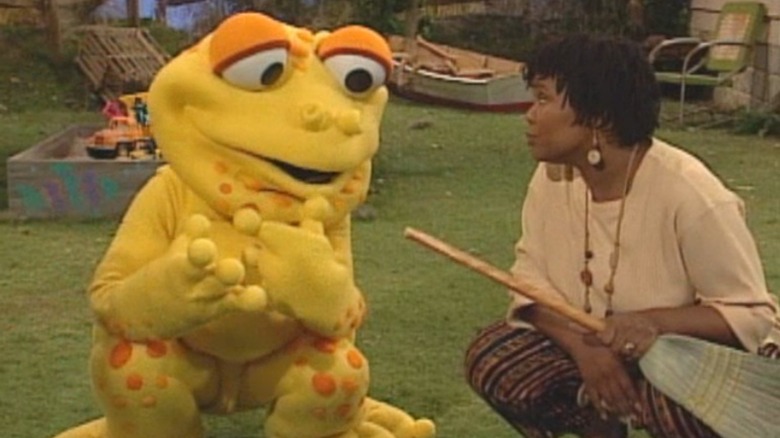 There are few children of the '90s who can look at a yellow frog — excuse us, pollywog — and not immediately think of "Gullah, Gullah Island." The classic Nickelodeon series aired from 1994 to 1998, and though the island never existed in real life, the culture behind the island definitely did. According to CNN, it's based on traditions of the Gullah Geechee people, a group of direct descendants of enslaved Africans who largely worked on island and coastal plantations in the lower Atlantic region of the U.S.
Among the series' most beloved characters was Binyah Binyah, the child-sized pollywog. In some regards, he was the perfect children's show star — larger than life, cartoonish but tangible, an unyielding confidante with a heart of gold, and unmistakably yellow. Though fans have watched the show ad nauseum (and can still watch the series on Paramount+, if they're feeling nostalgic), what most people don't know is that the actor who played the original Binyah Binyah, Philip D. Garcia, died in a car accident in 1996 (via Page Six). The network replaced him with Justin Campbell until the series wrapped in 1998, and kids were none-the-wiser (though a giant costume tends to be a great disguise).
Judith Barsi, the voice of Ducky in The Land Before Time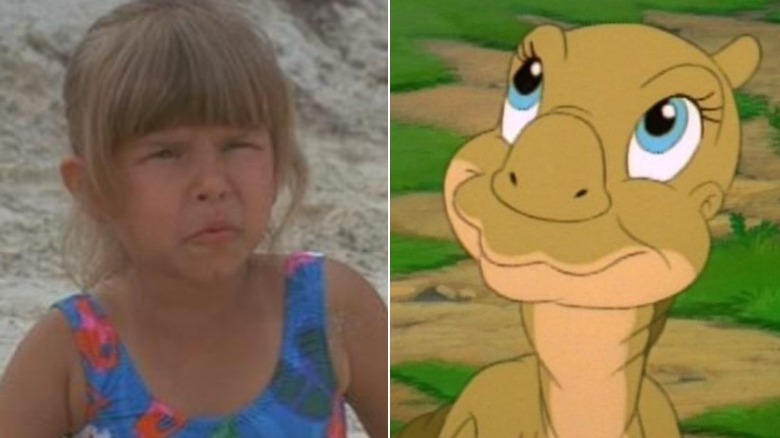 For elder millennials, "The Land Before Time" defined the late '80s. The beloved animated film had more than a dozen sequels and was eventually spun into a children's show. In fact, the franchise is so popular that kids are still getting new direct-to-video releases today. The last film, "Land Before Time XIV: Journey of the Brave," came out in 2016 — and yes, you read that right. It's the fourteenth movie in the series.
Most children who watched, rewound, and re-watched the earlier films probably noticed that Ducky's voice changed between the original and the first sequel, but they don't know the tragic reason. At the age of 10, voice actor Judith Barsi, who also starred in "All Dogs Go to Heaven" and "Jaws: The Revenge," was murdered by her father.
According to the Mirror, Jozsef Barsi had been abusive for years, and social services failed to act on reports from her mother, Maria Vivrovacz. The summer that "The Land Before Time" premiered, Jozsef shot and killed both Judith and her mother before taking his own life. The grim details — which are frankly too horrible to repeat — made the Los Angeles Times a few days later. Today, the New York Post claims Judith Barsi's former home is haunted.
If you or someone you know may be the victim of child abuse, please contact the Childhelp National Child Abuse Hotline at 1-800-4-A-Child (1-800-422-4453) or contact their live chat services.
If you or someone you know is dealing with domestic abuse, you can call the National Domestic Violence Hotline at 1−800−799−7233. You can also find more information, resources, and support at their website.

If you or anyone you know is having suicidal thoughts, please call the National Suicide Prevention Lifeline​ at​ 1-800-273-TALK (8255)​.
Disney Channel star Cameron Boyce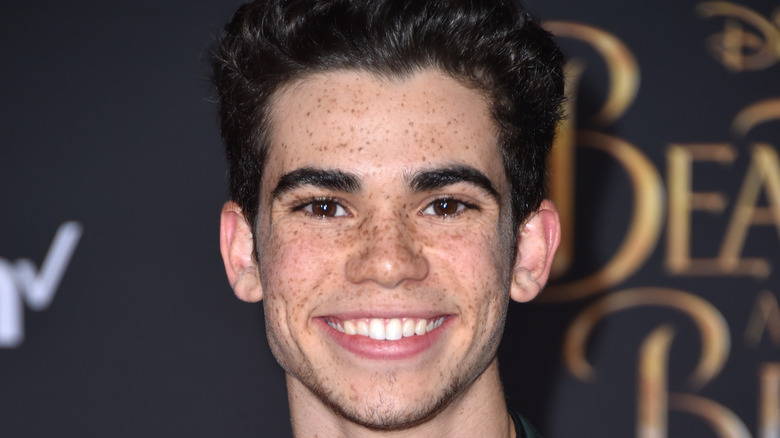 Cameron Boyce was just starting to break away from the Disney Channel and graduate into more adult roles at the time of his untimely death. Most children know him as Carlos in the "Descendants" film series or Luke Ross in the Debby Ryan-led comedy, "Jessie," but in 2019, the star appeared in the steamy HBO drama, "Mrs. Fletcher." This was a sign of things to come. In 2021, he took it a step further, serving as a wide-eyed club promoter in Amazon Prime's gritty "Paradise City." But what casual fans don't know is that this was a posthumous starring role, as Boyce's career was cut short at the age of 20.
According to ABC News, Boyce died in his sleep in 2019 after suffering from a seizure. He had been receiving treatment for "an ongoing" — but undisclosed — medical condition. Today eventually revealed that this condition was epilepsy. Per the coroner's report, Boyce's death was considered "natural." The exact cause was a rare event called "sudden unexpected death in epilepsy," which affects just one in 1,000 people with the disorder.
"This ripped me up," former Disney co-star Debby Ryan later shared in part on Instagram. "I keep trying and I can't make anything make sense. He was blameless, and relentlessly joyful; he was good. Through and through, Cam is good, in all ways and to all people. … He couldn't help himself but to always leave you smiling, or laughing, or dancing."
Maddie Blaustein, the voice of Meowth in Pokemon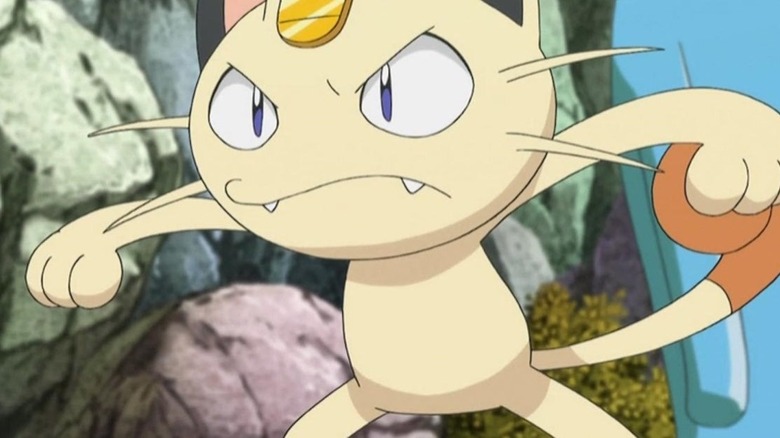 Maddie Blaustein was more than a voice actor; she was the voice of the only Pokémon actually given a voice (or, at least, an intelligible voice). As longtime fans know, few Pokémon can communicate in English (or Japanese, depending on if you're watching the original anime). Some manage to make themselves heard via telepathy (think: Mewtwo in "Pokémon: The First Movie"). Others use a weird plot loophole to talk out loud (like Pikachu in "Detective Pikachu," who turned out to actually be a human consciousness uploaded into a Pokémon). But none can actually speak English except Meowth.
Though Meowth was a villain and a rubbish video game character not worth his salt in battle, Blaustein's portrayal made him dearly beloved among fans. He was also inspiring, not just to children of the '90s, but to Blaustein herself. According to Them, the transgender actor's decision to transition was inspired after the very episode where Meowth learned how to speak like a human in the name of love — with Blaustein's friend, Aaron McQuade, later saying that the character lived as a "human trapped in a Pokémon's body."
Them reports that Blaustein died in 2008 after suffering from an untreated stomach virus.
Daniel Escobar, Mr. Escobar in Lizzie McGuire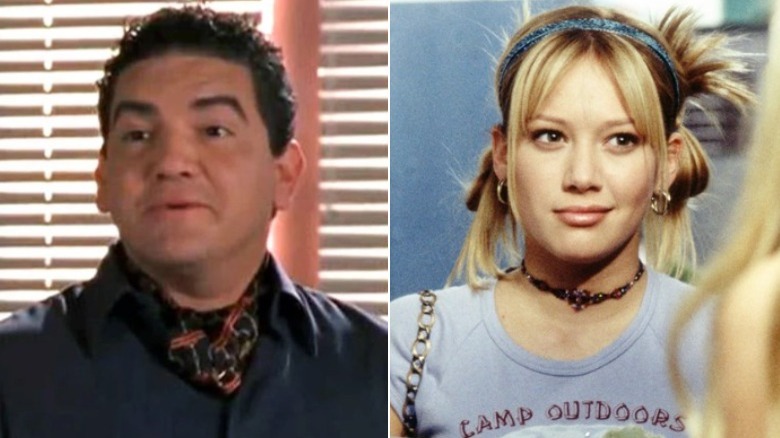 "Lizzie McGuire" may never get her reboot, but if it ever actually happened, one thing is for certain: the titular character's teacher, Mr. Escobar, wouldn't be making an appearance. Daniel Escobar, the actor behind the role, died in 2013 at the age of 49.
Escobar's eponymous character appeared opposite Hilary Duff in just five episodes between 2001 and 2002, but he reprised his role for 2003's "The Lizzie McGuire Movie." Despite landing work in gritty blockbusters like "The Mexican" and "Blow," Escobar spent most of his career racking up sitcom cameos (think: "Two and a Half Men," "Whitney," and "How I Met Your Mother"). Make no mistake, though: Escobar was a true artist, having studied at the Shakespeare Theatre at Folger. Unfortunately, the actor also suffered from diabetes. According to The Hollywood Reporter, he died in a Los Angeles hospital from complications of the disease.
Akiva David Saltzman, Bird in the Say Cheese and Die episode of Goosebumps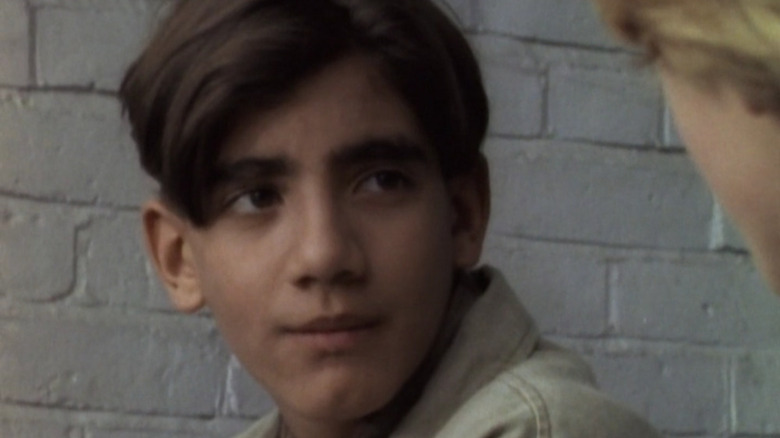 Before "Harry Potter" made J.K. Rowling a household name, R.L. Stine was the preferred abbreviated fiction author among young millennials, but his world wasn't magic. It was pure horror. Considering the sheer popularity of the books, it's not surprising that "Goosebumps" eventually became a TV show in 1995. It served as a terrifying "Twilight Zone" for a new generation (or the "American Horror Stories" of this generation).
The format was unique. Since each episode was like a mini-movie, standing completely on its own, it blew through a lot of different stars during its first three-year run. One of those stars was Akiva David Saltzman, who played Bird Arthur in the memorable episode, "Say Cheese and Die" (you know, the one where Polaroid film developed to show a grim future of whoever was in the photo). According to the Daily Star, Saltzman died in 2014 at the age of 32 after allegedly getting involved in a drug trafficking ring.
As the tabloid reports, Saltzman allegedly picked up a gig transporting cash for a "marijuana kingpin" running a "billion-dollar international pot ring." Per the New York Daily News, he had previously pleaded guilty to "conspiracy to distribute marijuana" and was "awaiting sentencing." During the so-called "execution-style" murder, Saltzman was reportedly shot through a window in his car in Los Angeles before the vehicle was set on fire.
Samuel E. Wright, Sebastian in The Little Mermaid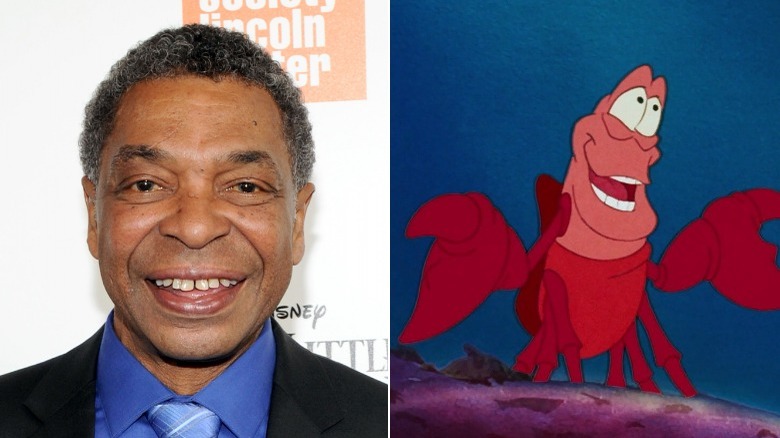 Samuel E. Wright may have started his decades-long acting career singing in front of audiences on Broadway in shows like "Jesus Christ Superstar" and "The Tap Dance Kid," but most kids of the '80s and '90s wouldn't recognize his face. Most millennials know the Tony-nominated star as Sebastian, the beloved crab in "The Little Mermaid."
Wright voiced Sebastian for 13 years, starting with the 1989 film and floating through sequels, video games, and numerous spin-offs, including the oft-forgotten "Little Mermaid" TV series. According to Vanity Fair, he even nabbed an Oscar nomination for his performance of "Kiss the Girl" and won an actual Academy Award and Grammy for his performance of "Under the Sea." But unfortunately, there comes a day when every crab is plucked from his tank.
According to The Hollywood Reporter, in 2021, Wright "died peacefully" at home three years after he was diagnosed with prostate cancer. He was 74 years old. Today, "Hamilton" star Daveed Diggs is poised to take on the late star's role in "The Little Mermaid" live-action remake.
Johnny Lewis, Drake Bell's band member in Drake & Josh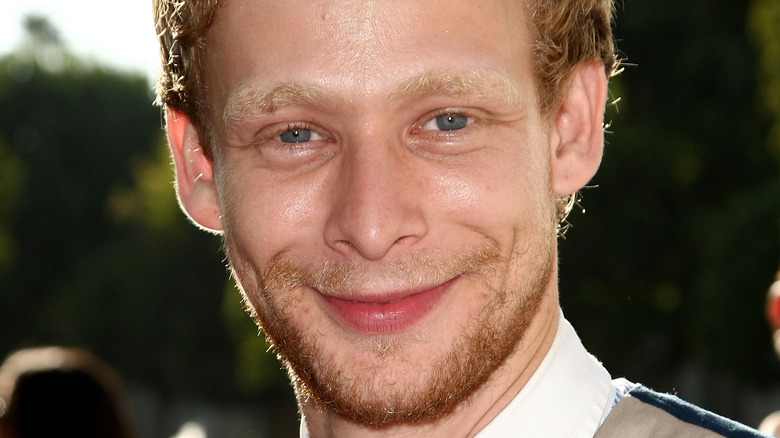 At the time of his death, Johnny Lewis wasn't exactly known for being a children's show star. Toward the end of his career, the actor gravitated away from schmaltzy teen dramas like "7th Heaven" and "The O.C." and landed grittier roles, like in FX's "Sons of Anarchy." Most people completely forget that he once guest-starred as a member of Drake Bell's backing band on Nickelodeon's long-running series, "Drake & Josh."
Lewis' death was the stuff of tabloid fodder, but it was easy to miss if you weren't a "Sons of Anarchy" fan or followed Katy Perry's dating history (yes, the pair did reportedly date). According to People, Lewis allegedly "beat" his 81-year-old landlady "to death" before fatally falling off a building in Los Angeles in 2012 at age 28. He was "found lying in a driveway" just outside of Hollywood.
The actor was released from jail just days before his death. According to the Los Angeles Times, detectives believed Lewis was under the influence of C2-I, a hallucinogenic drug commonly referred to as "smiles." Per probation reports, which were obtained by CBS News, the actor had been struggling with "chemical dependency, mental health issues, and a lack of permanent housing." One probation officer explicitly wrote, "Obviously defendant's behavior is out of control and needs counseling afforded by a professional."
If you or anyone you know is struggling with addiction issues, help is available. Visit the Substance Abuse and Mental Health Services Administration website or contact SAMHSA's National Helpline at 1-800-662-HELP (4357).