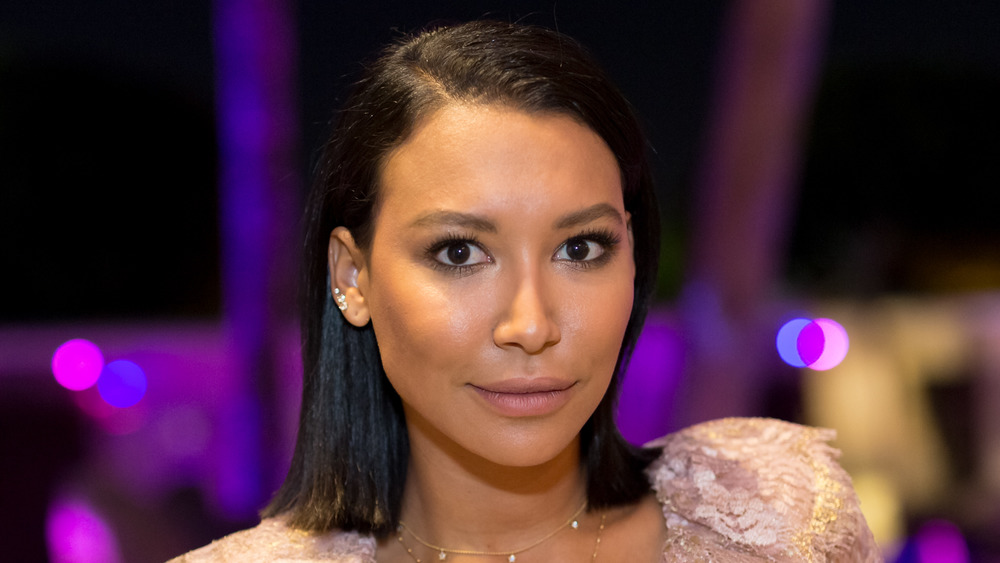 What actors and actresses have we sadly lost in 2020? Queen Elizabeth II once famously described 1992 as her "annus horribilis," a Latin phrase that literally means "horrible year." Nearly 30 years later, the Queen may have to concede that, when it comes to years that have royally sucked, the new undisputed champion of sheer horribleness has been 2020. Obviously there have been many, many reasons for that, but among these has been the loss of a number of beloved actors and actresses who spent their lives providing entertainment to millions.
From a square-jawed Hollywood icon to a founding member of the Monty Python comedy troupe to a beloved comedian whose cantankerous sitcom character has busted generations of guts, the level of talent that's left the planet in 2020 has been both profound and saddening. And yet, fans can take heart knowing that even though these stars no longer around, their extraordinary legacies will continue to live on.
Keep reading to remember some of the actors and actresses we sadly lost in 2020.
Diana Rigg's acting career spanned eight decades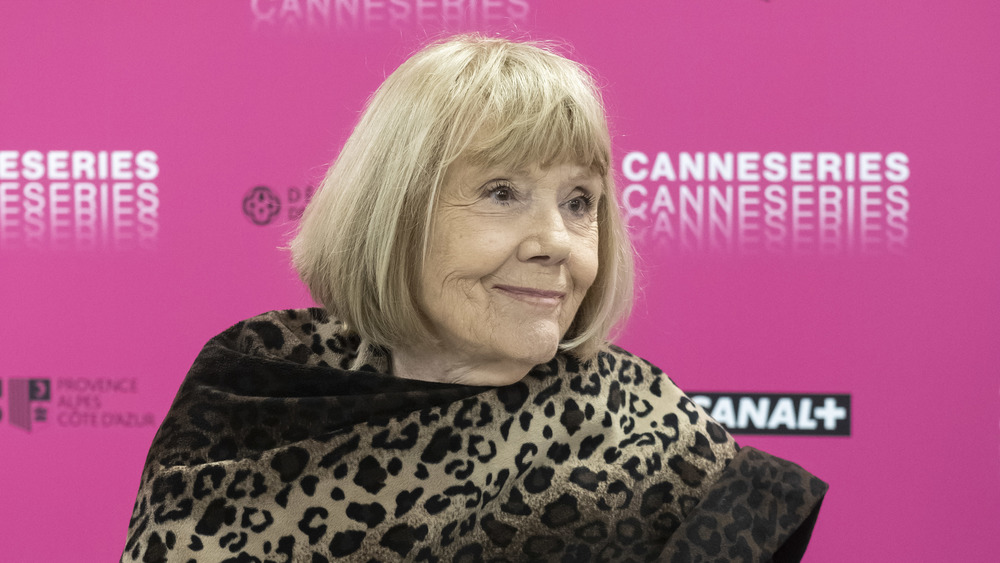 Dame Diana Rigg enjoyed an acting career that spanned from the 1950s until the 2020s, with her IMDb page listing her first screen credit as a bit part in a 1959 TV production of Shakespeare's A Midsummer Night's Dream. Prior to her death at age 82 in September of 2020, the acclaimed British actress had built up a truly impressive body of work.
Highlighted roles, noted her obituary in The Guardian, included Emma Peel in Brit-hit The Avengers, 007's doomed bride in the 1969 James Bond flick On Her Majesty's Secret Service, and, more recently, cunning Lady Olenna Tyrell in Game of Thrones. Rigg remained a working actress until the end; posthumous projects include FX series Black Narcissus and the feature Last Night in Soho.
An Entertainment Weekly excerpt from Fire Cannot Kill a Dragon, a book about the making of Game of Thrones, depicts Rigg is as both formidable and playful. "She had a very dry sense of humor and was aware of the parody of herself," recalled Natalie Dormer, who played the granddaughter of Rigg's character. "Sometimes I think she was mischievous to see what she could get away with."
British actor Ben Cross's body of work ranged from Chariots of Fire to Star Trek
Ben Cross passed away in August of 2020, losing his battle with cancer at age 72. According to The Guardian, the London-born actor first rose to fame for his role in the Oscar-winning 1981 drama Chariots of Fire, playing a Jewish-British athlete who fought anti-Semitism while striving for a gold medal at the 1924 Paris Olympics.
While a big-screen career as a leading man never quite materialized, Cross found the roles he wanted on the small screen. "Of all the jobs I've been offered, television was the best quality," he shared. "I haven't liked most of the films I've been offered. Film has the greatest international audience, so you have to be very choosy about what you do."
One excellent choice Cross made was to accept the role of Sarek, father of Spock, in 2009's Star Trek, a role that brought him a whole new sci-fi fanbase. Zachary Quinto, who played Spock in the film, paid tribute on Instagram. Cross, he wrote, "was always so incredibly thoughtful and generous and engaging… He was a real gentleman and a true talent."
Olivia Havilland became a formidable Hollywood legend
When Olivia de Havilland passed away at 104 in July of 2020, she was the last surviving star of the Oscar-winning epic Gone With the Wind. That film brought her the first of five Academy Award nominations; she would win two, both for Best Actress, for To Each His Own in 1947 and The Heiress in 1950. In 2017, in her 100th year, de Havilland was made a Dame by Queen Elizabeth.
What you didn't know about Olivia de Havilland was that she fearlessly took on Hollywood in two high-profile lawsuits: suing Warner Bros. in the '40s (concerning a contract she said made her the studio's slave) and suing the FX network in 2018 over a fictionalized portrayal of her in Feud: Bette and Joan that left her "deeply offended."
Throughout her life, de Havilland was also known for having a bitter relationship with her sister, actress Joan Fontaine, who passed away in 2013. In a 2016 interview with Associated Press, de Havilland insisted there was no "feud," because that word "implies continuing hostile conduct between two parties," she said. "I cannot think of a single instance wherein I initiated hostile behavior."
Naya Rivera accidentally drowned while saving her 4-year-old son
Best known for playing Santana Lopez on hit TV musical Glee, Naya Rivera tragically passed away in July of 2020, noted her CNN obituary; she accidentally drowned while boating with her 4-year-old son on California's Lake Piru. Her body was found several days after she'd gone missing, with her son found sleeping in the boat she'd rented.
According to authorities, Rivera and her son were swimming in the lake when she was unable to keep afloat. "She mustered enough energy to get her son back onto the boat, but not enough to save herself," said Ventura County Sheriff Bill Ayub.
Rivera was beloved by her former cast mates, who offered tributes on social media. "Being close to her was both a badge of honor and a suit of armor. Naya was truly one of a kind, and she always will be," wrote co-star Chris Colfer on Instagram. Heather Morris, who played Rivera's love interest on the show, also honored her co-star and good friend. Writing on Instagram that they'd bonded over both being mothers of young sons, Morris added, "I cherish every moment we had and hold it close to my heart."
Kelly Preston's death after a secret cancer battle shocked her fans
During a Hollywood career that began with TV roles in the early 1980s, Kelly Preston was known for her roles in such films as Jerry Maguire and For Love of the Game. Sadly, in July of 2020, her husband, actor John Travolta, announced that Kelly Preston tragically had died: "It is with a very heavy heart that I inform you that my beautiful wife Kelly has lost her two-year battle with breast cancer," he wrote in an Instagram post.
Fans were shocked, given that Preston had kept her breast cancer fight under wraps. "She had been undergoing medical treatment for some time, supported by her closest family and friends," a rep for the family told People. "She was a bright, beautiful and loving soul who cared deeply about others."
In a 2018 interview with People, Preston was asked to share one of her recent romantic moments with her husband. "I think it's when Johnny just whisks me away, and we'll jump on the airplane and go out to dinner, and I don't know where we're going," she said. "It's good to be married to a pilot!"
Ian Holm's eclectic career spanned Shakespeare and Tolkien
British actor Ian Holm's distinguished career began on British television (including the 1959 U.K. television version of A Midsummer Night's Dream that also marked Diana Rigg's first screen credit). The classically trained Shakespearean actor, whose last film role was in 2014, passed away in June of 2020 at age 88. According to Variety, Holm had been battling Parkinson's disease for several years.
Having appeared in dozens of film and TV projects over a span of seven decades, Holm is perhaps best known for two: android Ash in the 1979 sci-fi/horror hybrid Alien; and the elderly version of hobbit Bilbo Baggins in the Lord of the Rings movies. His final film appearance, in fact, was in The Hobbit: The Battle of the Five Armies.
Among the many to play tribute to Holm was Peter Jackson, who directed Holm in three Lord of the Rings films and three more Hobbit sequels. "Watching Ian Holm perform taught me so much," Jackson wrote in a Facebook post. "It was a privilege to work with him, and a blessing to know him."
Fred Willard was a master at getting big laughs from small roles
Fred Willard's name is guaranteed to conjure a smile from anyone recalling his hilarious work in Christopher Guest-directed comedies such as Waiting for Guffman, Best in Show, and A Mighty Wind. Guest's wife, actress Jamie Lee Curtis — who's undergone a stunning transformation — was the first to reveal Willard passed away at 86 in May of 2020. "How lucky that we all got to enjoy Fred Willard's gifts," she tweeted.
As Willard's obituary in Rolling Stone pointed out, his breakthrough came in 1977 when he was cast as dimwitted sidekick Jerry Hubbard in Fernwood 2 Night, a faux talk show spun off from soap spoof Mary Hartman, Mary Hartman. From there, Willard built up a body of film and television work that's beyond impressive, often taking small roles he made memorable (case in point: his work in This Is Spinal Tap and Anchorman). Most recently, Willard had a recurring role on Modern Family, playing the father of Phil Dunphy.
"Fred Willard was the funniest person that I've ever worked with," tweeted Steve Carell, Willard's co-star in Anchorman and Space Force. "He was a sweet, wonderful man."
Thanks to Seinfeld, Jerry Stiller became a comedy star twice
Jerry Stiller, who died at age 92 in May of 2020, had two comedy careers. As his obituary in The New York Times recalled, in 1961, he and wife Anne Meara were struggling actors in New York City when they decided to become a comedy team. In 1963, Stiller & Meara made their first appearance on The Ed Sullivan Show, where they would ultimately perform 36 times.
Three decades later, Stiller experienced even greater success as Seinfeld's Frank Costanaza, the apoplectic, Festivus-founding father of Jason Alexander's George Costanza. When first offered the part, however, Stiller was committed to a Broadway show, and was forced to turn it down (another actor played Frank when the character was first introduced). However, Seinfeld called again, Stiller told the Television Academy, and this time he said yes. The years he spent on Seinfeld, Stiller told the Television Academy, were "the best years of my life as an actor."
In addition to appearing in numerous movies — including four directed by his and Meara's son, Ben Stiller — Stiller followed his Seinfeld stint as a series regular on King of Queens, which ran from 1998 until 2007.
Conchata Ferrell showed us the funny on Two and a Half Men
Two and a Half Men star Conchata Ferrell, who passed away in October of 2020 at age 77, got her start onstage in New York. When producer Norman Lear adapted the off-Broadway comedy Hot L Baltimore as a 1975 sitcom, he hired Ferrell to reprise her role for the short-lived series. Ferrell continued to work in television, appearing in series ranging from The Love Boat to L.A. Law, with her recurring role in the latter delivering her first Emmy nomination.
In a 2014 interview with The A.V. Club, Ferrell recalled being cast in Two and a Half Men, for what was originally intended to be two episodes. "I remember coming home after the second show and saying to my husband, 'Boy, I hope they're thinking what I'm thinking, because I really fit there,'" she said. Series creator Chuck Lorre felt the same way; by the second season, she became a series regular.
"We called her Chatty. And we all loved her," said Lorre in a statement to Variety. "Twelve years of highs and lows, and lots and lots of laughter… I was privileged to call her a friend."
Brian Dennehy was equally at home in dark drama and raucous comedy
With the passing of Brian Dennehy in April of 2020 at 81, the world lost a rare actor who was just as comfortable in a harrowing, gritty drama as he was in a slapstick comedy. A veteran of stage and screen, Dennehy's roles ran the gamut, from the dogged cop who pushes Sylvester Stallone's John Rambo over the edge in 1982's First Blood to the father of Chris Farley's doofus man-child in Tommy Boy.
In 2001, Dennehy won a Golden Globe for portraying Willie Loman in a TV adaptation of Arthur Miller's Death of a Salesman. He previously won a Tony Award for playing the same role on Broadway in 1999, and won a second Tony for Long Day's Journey Into Night in 2003.
Speaking with The A.V. Club, Dennehy recalled how his first TV role jumpstarted his career. "I was really just starting out, and I was doing other jobs… But I was trying to be an actor," he shared. "And then all of the sudden, after 10 years, somebody turned the switch some place…"
Max Von Sydow was an actor's actor who refused to be typecast
When Max Von Sydow passed away at age 90 in March of 2020, the Swedish-born actor left behind a 70-year legacy of work that touched on all possible genres. Name another actor to have played both Jesus Christ (The Greatest Story Ever Told) and Satan (Needful Things), a Catholic exorcist (The Exorcist), and a 14th-century knight engaged in a life-or-death chess match with the Grim Reaper (The Seventh Seal). He also played a villainous brewmeister who's foiled by hoser heroes Bob and Doug McKenzie in Strange Brew. And let's not forget his turn as resistance fighter Lor San Tekka in Star Wars: The Force Awakens, Game of Thrones' Three-Eyed Raven, and so many more
In an Interview he gave while filming Needful Things, Von Sydow explained his ongoing battle to avoid typecasting. "I always look for something different from what I've done before," he said. "I want variety, and I have had it, but it's been at times difficult and tough to achieve, because people have a tendency to typecast you… And I hate that."
Monty Python's Terry Jones was also a scholar of Medieval history
When Monty Python's Flying Circus hit U.K. television in the late '60s, it was like nothing else; it was a surreal collection of sketches that gleefully mocked everything from the British class system to the drinking habits of famous philosophers. Sadly, one of the comedy troupe's six founding members, Terry Jones, passed away in January of 2020, a few years after being diagnosed with dementia.
As his BBC News obituary detailed, Jones and fellow Python Terry Gilliam co-directed 1975's Monty Python and the Holy Grail, with Jones serving as solo director of big-screen followups Life of Brian and The Meaning of Life. Comedy wasn't Jones' only passion, either; he was also an expert in Medieval history, which led him to host such TV series as Terry Jones' Medieval Lives and Terry Jones' Barbarians. In addition, Jones was also the author of several scholarly history tomes.
In a 2013 interview with Wales Online, Jones admitted the ongoing popularity of Python continued to surprise him. "The thing is we never thought Python was a success when it was actually happening," he said. "It was only with the benefit of hindsight."
Kirk Douglas was the ultimate Hollywood movie star
An era officially ended when Hollywood icon Kirk Douglas died in February of 2020 at 103. Born Issur Danielovitch, noted his obituary in The New York Times, he changed his name and headed to Hollywood, landing his first screen role in 1946's The Strange Love of Martha Ivers. More roles, and bigger ones, kept coming his way, until he was cast in the title role of in the 1949 boxing drama Champion, bringing him the first of three Oscar nominations.
More acclaimed performances followed: a troubled jazz musician in 1950's Young Man with a Horn; the "gentleman caller" in a 1950 screen adaptation of Tennessee Williams' The Glass Menagerie; an ambitious Hollywood producer in 1952's The Bad and the Beautiful (bringing a second Oscar nomination); tortured artist Vincent Van Gogh in 1956's Lust for Life (his third Oscar-nominated role); and, in 1960, the role that would come to define him: a slave-turned-gladiator in Spartacus.
In an interview with People, Douglas admitted that he regretted changing his birth name. "It's more interesting to keep your original name," he said, jokingly adding, "But can you imagine that name on a marquee?"
Tom Jones star Albert Finney refused to be pinned down
British actor Albert Finney, who died in February of 2020 at 82, burst on the scene in the early '60s as part of British cinema's wave of "angry young men." His first major role, noted his obituary in The New York Times, was as a dissatisfied blue-collar worker in 1960's Saturday Night and Sunday Morning. That led to the title role in 1963's Tom Jones, catapulting him to stardom and delivering the first of five Oscar nominations. Despite such defining roles, Finney avoided typecasting by portraying an eclectic array of characters, ranging from Agatha Christie's detective Hercule Poirot in Murder on the Orient Express to gruff American lawyer Edward L. Masry in Erin Brokovich to a mentally deteriorating Shakespearean actor in The Dresser.
After a hiatus in the late 2000s (he subsequently revealed he was battling cancer), Finney returned to take small roles in big films, including The Bourne Ultimatum and sequel The Bourne Legacy, and the 2012 James Bond film Skyfall – his final screen role. "The pattern of my life is that there is no pattern," Finney revealed. "In work I like doing things that are different, contrasting."
Sean Connery was the first 007
Famed actor Sean Connery passed away at the age of 90 in late October 2020, as reported by The New York Times. He had starred in dozens of films throughout an acting career spanning from the 1950s to the 2000s. However, he'll forever be remembered for being the first actor to identify himself as "Bond, James Bond." Beginning with 1962's Dr. No, Connery played the suave British super-spy in seven movies; voters in a British poll declared him to be, by a wide margin, the best Bond.
Connery won his first and only Oscar in 1988 for a supporting role in The Untouchables, and he received an even more prestigious honor when the Queen of England knighted him as Sir Sean. Connery officially announced his retirement from acting in 2006, following what he described as a very unpleasant experience making 2003's The League of Extraordinary Gentlemen. While he considered reprising the role of Indiana Jones' dad in Indiana Jones and the Crystal Skull, he decided that, "in the end, retirement is just too damned much fun," as he said in a statement, via BBC News.
In an unearthed 2002 interview, Connery revealed the secret to being the best Bond. "You have to work very hard to make something look easy," he explained. "The movement, the fights, and whatever else are certain absurd situations."
Alex Trebek was a game show legend
Born in the Ontario mining town of Sudbury, Alex Trebek began his broadcasting career with CBC, Canada's national broadcaster, eventually hosting quiz show Reach for the Top. From that time on, Trebek became synonymous with game shows. After heading to Hollywood in the early 1970s, Trebek spent the next decade as TV's go-to guy for game shows, hosting everything from The Wizard of Odds to Double Dare and many more. He even acted a little, portraying himself in TV shows like Seinfeld and How I Met Your Mother, as well as lending his voice to Rugrats and Arthur.
Yet it wasn't until he was hired in 1984 to host Jeopardy! that all the pieces fell into place. When Trebek passed away after a battle with pancreatic cancer at age 80 in November 2020, he'd been the show's host for over 35 years — becoming a television icon in the process.
In his memoir The Answer Is…: Reflections on My Life, excerpted by The New York Times, the characteristically humble star explained his appeal to Jeopardy! fans. "Viewers have gotten used to having me there, not so much as a showbiz personality but as an uncle," he wrote. "I'm part of the family more than an outside celebrity who comes into your home to entertain you. They find me comforting and reassuring as opposed to being impressed by me."
Chadwick Boseman lost his secret battle with cancer
Chadwick Boseman was poised for some big things when his life was tragically cut short in August 2020. Fans of the 43-year-old actor were shocked by the realization that he'd been secretly waging a battle with colon cancer over the past four years during a period when his movie career was exploding (he didn't land his first major screen role until he was 35, recalled a 2019 profile in The New York Times).
As his BBC News obituary recounted, Boseman received rave reviews in a variety of biopics, playing Black baseball pioneer Jackie Robinson in 42, godfather of soul James Brown in Get On Up, and first Black Supreme Court Justice Thurgood Marshall in Marshall. Boseman's career catapulted to a whole new level, however, when he joined the Marvel Cinematic Universe as King T'Challa, ruler of the fictional African nation of Wakanda in Black Panther, a critical and commercial triumph that raked in more than $1.3 billion worldwide.
Speaking with The New York Times in 2019, Boseman shared the simple philosophy that guided him whenever he took on a new role. "They can put the clothes on you," he said. "But then you've gotta wear 'em."
Geoffrey Palmer was a beloved British character actor
Geoffrey Palmer, who died at 93 in November 2020, was a familiar face to American filmgoers, thanks to roles in such hit movies as the James Bond flick Tomorrow Never Dies and family favorite Paddington.
He began his career onstage in the 1950s, noted his BBC News obituary, before making the segue into television and film. He found his greatest success on the small screen, when he and longtime friend Dame Judi Dench partnered for the TV Britcom As Time Goes By in 1992. Palmer and Dench played former lovers who reconnected 38 years later, with the series chronicling their late-in-life romance. Running for several seasons, the show also managed to break through to American audiences and remains, according to BBC News, "one of the BBC's most popular comedies."
Predominantly a character actor as opposed to a leading man, Palmer was known for what BBC News described as a "world-weary demeanor" that, he admitted, didn't necessarily reflect how he was actually feeling. "I'm not grumpy," he once said, via The Telegraph, "I just look this way."
Regis Philbin was a TV fixture for decades
When Regis Philbin passed away of natural causes at age 88, he left the planet as one of the most familiar faces ever to emanate from a television screen. Reege, as friends and fans called him, was no overnight success; it wasn't until he was paired with Kathie Lee Gifford for daytime smash Live! with Regis and Kathie Lee in 1988, noted his People obituary, that he became a national sensation and a daytime perennial for decades.
In the 2000s, at an age when most folks his age would have been contemplating retirement, Philbin was enjoying even bigger success on primetime thanks to ABC's Who Wants to Be a Millionaire?, a hit game show of such immense popularity that, at one point, the network was running it five times each week. As Fortune pointed out, the show generated a staggering $1 billion in revenue during its first two years. Notably, Philbin also acted, playing himself in shows like Mad About You, Spin City, and Ugly Betty, as well as portraying characters in Hope & Faith and Hot in Cleveland.
Back in 2004, Philbin set a Guinness World Record for being the person to log the most hours on television. Reflecting on at all that time spent in front of the camera, Philbin said to Associated Press (via Today), "Now it's all a big blur," adding, "When you look back that's a lot of hours on TV."
Character actress Mary Pat Gleason was a popular guest star
Her name may not have been a household one, but actress Mary Pat Gleason's face was undoubtedly recognizable to anyone who watches TV. With a list of screen credits extending back to the early 1980s, according to IMDb, Gleason — who passed away at 70 in June 2020, after battling cancer (via CNN) — spent much of her career as an in-demand character actor who shone in both comedy and drama, including the 1996 film adaptation of Arthur Miller's The Crucible.
While Gleason's screen credits include ample movies, it's on television where she really built up a body of work, guest starring in dozens upon dozens of series. Her range was wide and eclectic, playing a memorable role as Mrs. Butters on Desperate Housewives and even portraying a nun on soap opera General Hospital.
Gleason notably had a regular recurring role on CBS sitcom Mom as Mary. Mom star Allison Janney honored Gleason in an Instagram tribute. "We said goodbye to Mary Pat Gleason yesterday," wrote Janney. "She was part of our @mom_cbs family and we loved her so much. She was one of our favorite guest stars. Her kind heart and warm smile will be missed."
Lynn Cohen's credits ranged from Sex and the City to The Hunger Games
When Lynn Cohen died at age 86 in February 2020, her obituary in The New York Times recalled her extensive work in film and television, in addition to Broadway and off-Broadway productions in the Big Apple. Among her more notable films, listed The Times, were Hunger Games: Catching Fire, Woody Allen's Manhattan Murder Mystery, and Steven Spielberg's Munich.
Cohen's most memorable role, however, did not come to her until late in life, when she was cast as Miranda's grouchy Eastern European housekeeper Magda on Sex and the City. She ultimately appeared in more than a dozen episodes of the HBO hit, eventually becoming a nanny when Miranda had a baby. "I auditioned and they called me right away to do the episode, but my mother was turning 90 years old in Texas," Cohen said in a 2018 interview with Cosmopolitan. "I said, 'I would love to do this but I'm sorry, I have to be with my mother and she's turning 90 and she's sexier than anybody on the show.' And they moved the date for me."