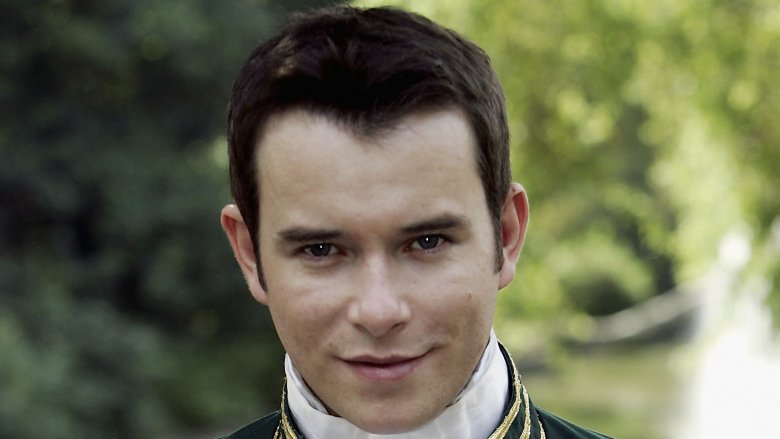 Many artists have left their mark on the music industry by recording hit songs that landed at the top of the charts. Nothing beats that feeling of recognizing those first few beats of one of your favorite jams and instinctively starting to groove. You probably know every single word, plus that air-guitar solo, but what you might not know is that some of the artists behind our favorite songs are no longer with us.
Let's revisit the songs that thrust these artists into the spotlight before drug use, deadly diseases, suicide, or tragic accidents silenced their careers. From boy bands to girl groups and Eighties rockers to Nineties rollers, these music masters have passed away with little fanfare. Here's a list of stars from around the world and around your playlist that you may not know are dead.
Melanie Thornton (La Bouche)
Melanie Thornton and bandmate Lane McCray formed the '90s group La Bouche, which is French for "the mouth." Ironically, neither Thornton nor McCray spoke French, but they really loved the name after it was suggested by their producer, according to Chicago Pride. Their Euro-inspired pop songs boomed through the speakers of nightclubs across the globe, and their most popular hit, "Be My Lover," peaked at No. 6 on the Billboard charts. You may also recognize the dance tracks "Sweet Dreams" and "Fallin' in Love."
By 2000, Thornton decided to leave the group behind, and she released her first and last solo album called Ready to Fly in May 2001. On Nov. 24, 2001, Thornton was aboard a plane traveling from Berlin to Zurich when the plane crashed just a few miles from the runway. The singer and 23 other passengers were killed, reported Billboard. She was 34.
Simone Battle (G.R.L.)
Robin Antin, the founder of the Pussycat Dolls, was looking to create another group that could be just as successful as its predecessor. Using the same formula of beautiful women, skimpy outfits, and girl power-esque songs, she created the pop group G.R.L. Its members: Emmalyn Estrada, Paula van Oppen, Lauren Bennett, Natasha Slayton, and Simone Battle began recording songs in 2013 and really broke out when they were featured on the Pitbull track "Wild Wild Love." Then, tragedy struck.
Battle was found hanging from a clothing rod in the closet of her Hollywood home on Sept. 5, 2014, and her death was ruled a suicide. Friends and family told investigators Battle was allegedly suffering from depression and struggling with money issues, reported TMZ. Though the group had just returned from a successful overseas tour, sources claimed Battle feared G.R.L. would never become a huge hit in the States. The rest of the women attempted to continue performing after her death but disbanded nine months later.
Rich Cronin (LFO)
Run up to any '80s or '90s baby and say, "New Kids on the Block had a bunch of hits," and we guarantee they'll respond with, "Chinese food makes me sick!" For those of you who are still trying to figure out what NKOTB has to do with Asian cuisine, these lyrics are actually the chorus of the uber-popular 1999 hit "Summer Girls" by the boy band LFO. The group consisted of Devin Lima, Brad Fischetti, and Rich Cronin. They were TRL posterboys and their catchy, fun-loving jam was on heavy rotation. The guys followed up "Summer Girls" with the equally successful song "Girl on TV."
After complaining of painful headaches, Cronin was diagnosed with Acute Mylogeneous Leukemia in 2005. That same year, he established the Rich Cronin Hope Foundation to bring awareness to the importance of the volunteer bone marrow registry. He was able to bounce back from his health crisis and in 2008, he released a solo album called Billion Dollar Sound. He also appeared as a cast member on the VH1 reality show Mission: Man Band. Cronin was back in the studio in 2010, according to one of his tweets, but we never got to hear what he was working on. He died Sept. 8, 2010 after suffering a stroke at age 35.
Natina Reed (Blaque)
Shamari Fears, Brandi Williams, and Natina Reed started the girl group Blaque in the '90s, and their most successful song, "Bring it all to Me," hit No. 5 on the Billboard charts. Many compared the group to a younger version of TLC, and Reed's style was similar to TLC group member Lisa "Left Eye" Lopes, who took her under her wing as her protegé, according to TMZ. In 2000, Reed starred in the hit Kirsten Dunst flick Bring it On, but her future in the entertainment industry was cut short.
On Oct. 26 2012, Reed was reportedly staying at an extended-stay motel in Norcross, Ga. before making plans to transition into a new home. She left the motel late that night and was standing in the roadway when a vehicle struck her. The driver called 911, and Reed was transported to a hospital, where she died, according to The Atlanta Journal-Constitution. She was 32 years old and left behind a 10-year-old son who was fathered by rapper Kurupt.
Michael 'Q.T.' Cuccione (2Gether)
To capitalize on the popularity of the surge in boy bands in the '90s and early-2000s, the fictional group 2Gether was created. A self-titled MTV movie followed, along with a spin-off series that chronicled the formation of the band. The main characters included Evan Farmer, who played Jerry "The Hearthrob" O'Keefe, Noah Bastian who played Chad "The Shy One" Linus, Kevin Farley as Doug "The Older Brother" Linus, Alex Solowitz as Mickey "The Bad Boy" Parke, and Michael Cuccione, who played Jason "Q.T." McKnight.
The movie was a parody that made fun of the boy band formula, but the made-for-TV film became so popular that the guys became real-life pop stars. They even went on tour with Britney Spears in 2000. When the MTV spin-off series began, Cuccione was noticeably absent from the last few episodes. His character suffered from a fictional ailment called "biliary thrombosis," but in real life, Cuccione was battling health issues, too. At the age of 9, he was diagnosed with Hodgkin's lymphoma. After successful rounds of chemotherapy and a bone marrow transplant, his uncle said he was cancer-free in an interview with MTV News, but the treatments left him with respiratory issues that claimed his life just eight days after his 16th birthday.
Stephen Gately (Boyzone)
The boy band craze swept all four corners of the globe, and it didn't take long for the Irish to cash in on this sector of music. In 1993, Boyzone was created, featuring group members Keith Duffy, Mikey Graham, Ronan Keating, Shane Lynch, and Stephen Gately. They released a series of chart-topping albums and singles, including "All That I Need" and "Love Me for a Reason." Gately embarked on a solo career and released the 2000 album New Beginning, but he eventually rejoined his band mates in 2007 as a way to say "goodbye to the fans," according to the Independent.
The group released a compilation album in 2008 called Back Again… No Matter What, but its dreams of continued international stardom were cut short when Gately was found dead in his home on Oct. 10, 2009. His cause of death was listed as acute pulmonary edema, according to The Telegraph.
Rob Pilatus (Milli Vanilli)
Most people are familiar with the lip-syncing scandal that brought down the luxuriously dreadlocked and shoulder pad-clad duo Milli Vanilli — singers of the one-hit wonder "Girl You Know It's True." In the aftermath of their breakup, Rob Pilatus and Fab Morvan took very different paths.
Morvan struggled to piece together a solo career within the European electronic music scene and became a spokesperson for Kentucky Fried Chicken, according to The Huffington Post. Pilatus did not fare so well. In the immediate aftermath of the scandal, he spoke out bitterly against music producer Frank Farian, telling the Los Angeles Times, "Our producer tricked us. We signed contracts as singers but were never allowed to contribute. It was a nightmare. We were living a lie. The psychological pressure was very hard. It was like we were trapped in some golden prison." The ensuing years were hard for Pilatus, who reportedly got involved in criminal activity, attempted suicide multiple times, and abused drugs before landing in rehab.
In 1997, things seemed to be turning around. Rob and Fab gave Farian another chance and collaborated on a new Milli Vanilli album called Back and in Attack, with the guys actually singing this time. That album was never released because while prepping for its promotional tour in Germany, Pilatus died on April 2, 1998 of an alleged accidental overdose of alcohol and pills. He was 33.
Pauly Fuemana (OMC)
Pauly Fuemana was the driving force behind OMC, which stands for Otara Millionaires Club and started as "a South Auckland hip-hop outfit centred on Fuemana," according to the NZ Herald. We can only speculate as to why Fuemana emerged as the singular talent. Maybe because he was the guy who helped write "How Bizarre," which includes the lyrics, "Ringmaster steps up, says the elephants left town / People jump and jive, found the clowns that stuck around." (Or something like that.) That sort of creative genius you don't question. Well, that and the fact that he was a pretty intimidating former gang member.Y
Anyway, we'll probably never know what Fuemana was talking about in that song, and we may never fully understand the neurological disease he suffered from called chronic inflammatory demyelinating polyneuropathy. Women's Weekly compared the degenerative disorder to multiple sclerosis, reporting that it caused Fuemana to lose his sight and the ability to work. He succumbed to pneumonia on Jan. 31, 2010, leaving behind a wife and six children. He was 40 years old.
Shannon Hoon (Blind Melon)
Shortly after the release of Blind Melon's sophomore album, Soup, lead singer Shannon Hoon was found dead of an accidental overdose in the band's tour bus on Oct. 21, 1995. Though his death was certainly shocking, Hoon's drug use wasn't exactly a secret. During the band's 1994 Woodstock performance, Hoon famously stumbled around the stage wearing what appeared to be his girlfriend's dress and delivering what can best be described as a badly performed karaoke version of their hit song, "No Rain."
Speaking to Rolling Stone (via MTV), his own mother outlined the problems he'd had with drugs as well as run-ins with the law. She also delivered this statement that would turn out to be a dark foretelling of her son's tragic future: "When he got into drugs I just gave up hope," she said. "He just turned 26 and there were times I didn't think he'd live that long." Sadly, Hoon barely made it to 28.
Izora Armstead (The Weather Girls)
Izora Armstead was a gospel singer recruited by her friend and fellow songstress, Martha Wash, to become a backup singer for disco star Sylvester. The ladies moved on to form The Weather Girls and release "It's Raining Men" in 1982. That tune became the anthem for moms out for a night on the town and for pride parades worldwide. Actually, the song was a phenomenal success and popular among virtually everyone. If it's playing and you see someone standing there with their arms crossed, you should avoid them because they're obviously allergic to fun.
Wash and Armstead were The Weather Girls until 1990, when Wash left the group and Armstead's daughter, Dynelle Rhodes, took up her mantle. This enabled the group to live on just as the gods of bachelorette parties and wedding receptions would have wanted. Armstead died of heart failure on Sept. 16, 2004, at age 62. Rhodes has kept The Weather Girls alive by forming its third incarnation with Ingrid Arthur. Together, Rhodes and Arthur are continuing to rain men all over the world, and we just know Armstead is smiling down on them.
Monte 'M-Bone' Talbert & Cahron 'JayAre' Childs (Cali Swag District)
Tragedy struck twice for the rap group that invented a hip-hop dance craze with their hit song "Teach Me How to Dougie." The same year that Cali Swag District catapulted to stardom, 22-year-old Monte "M-Bone" Talbert was shot twice in the head while sitting in his car in Inglewood, Calif. He died at the hospital on May 16, 2011. Rumored gang involvement (which was later dispelled by police) and conflicting accounts from eyewitnesses may have hindered the investigation into Talbert's death. Six months after the shooting, police offered a reward for any information, and at the time of this writing, the crime appears to remain unsolved.
Just three years later, 25-year-old Cahron "JayAre" Childs died of cardiac arrest on June 6, 2014. According to MTV News, he went to the hospital for "unknown reasons" and had suffered from sickle cell anemia. Fellow CSD member Corey "Smoove Da General" Fowler tweeted, "Sickle cell took my brother away from me today…with that being said I'm proud to know that with that disease he made the best of his life."
Chrissy Amphlett (Divinyls)
It's probably safe to say that neither Chrissy Amphlett, nor the rest of her band, the Divinyls, thought they were writing a song that would forever leave a mark on both the music and film world when they came up with "I Touch Myself." And yet, this scene from Austin Powers: International Man of Mystery where he dances to the track and kills Fembots using only his gyrating crotch, serves as a powerful reminder of the pop culture punch a one-hit wonder can pack. Though "I Touch Myself" came out in 1991, the film utilized it perfectly six years later, and even today it's still a solid jam.
Amphlett made five full-length albums with the Divinyls from 1982 to 1996, but they never created anything to rival the smash hit that somehow became an earworm, despite the fact that if you sang it out loud and made eye contact with literally anyone, things would get really uncomfortable really fast.
Amphlett died at home on April 21, 2013, after fighting breast cancer and multiple sclerosis. She was 53.
Jermaine Stewart
Jermaine Stewart's "We Don't Have to Take Our Clothes Off" was such a quintessential '80s dance hit that it couldn't have been more perfect for its time if it was made entirely out of leg warmers and Tang. We're also confident that even though it doesn't really hold up outside of that decade, it probably enjoyed a second life as the anthem for both the Duggar kids and the Jonas Brothers in their purity ring phases. Stewart died on March 17, 1997 of "AIDS-related liver cancer." He was 39.
Decades later, online conspiracy theories still abound alleging basketball great Magic Johnson contracted HIV from Stewart. A simple Google search yields more results than should ever exist for this kind of garbage, since there isn't a single shred of evidence to prove this theory. There is one thing that can be learned here, and it's that the internet is sometimes a dark and terrible place, so navigate your nostalgia with caution, folks.
Falco
Remember what we just got done saying about the internet and conspiracy theories? Well, Falco, the singer of "Rock Me Amadeus" has his own, and it's a doozy. According to this insanely weird animation that we guess is supposed to be Queen Elizabeth (?), Falco was murdered by the Illuminati for exposing Freemasonry practices in his songs. Wow. In reality, a 40-year-old Falco died when his "sport utility vehicle collided with a bus" in the Dominican Republic on Feb. 6, 1998, so not exactly the "masonic blood sacrifices given to demons" as outlined by an animator who has way too much free time and a YouTube account.
But wait, didn't Falco actually sing "Der Kommissar" as well? That means he technically had two hits, not just one, so why did we include him on this list? Clearly we've been brainwashed by the powerful mind control capabilities of the lizard people who secretly control entertainment listicles. The evidence is all right here. You just have to open your eyes, sheeple!
Kevin DuBrow (Quiet Riot)
Maybe it's because the name Quiet Riot rhymes so nicely, or maybe it's because all of the '80s hair metal bands sort of just blend into one after a while, but it seems like this band had more than one hit song. Nope. Over the span of several decades, the glam-rock band with Kevin DuBrow on lead vocals only made it to No. 5 on Billboard's Hot 100 with "Cum On Feel the Noize," and that wasn't even an original. It's actually a cover of lesser known Slade's 1973 track. A 52-year-old DuBrow had just finished a tour with Quiet Riot in 2007, when he died of an accidental cocaine overdose. You may be thinking '80s hair band equals cocaine, right?
That was supposedly not the case for DuBrow. His pal and former Deep Purple bassist and singer Glenn Hughes told the Los Angeles Times, "I can report that I never saw Kevin out of control, ever." DuBrow was generally regarded as a good guy who had his stuff together, but like Quiet Riot once said, "Every rose has its thorn." Wait, that wasn't them? How are we supposed to tell these guys apart?
Doug Fieger
"My Sharona" is the perfect example of one of those songs that everyone knows exactly two parts of — the first line and the chorus. We're all guilty of getting super excited when it comes on and belting out Ooh, my little pretty one, my pretty one, then having to shamefully mumble until MY SHARONA! And we don't even know what that means, but we don't care, because that's how good of a song it is. This song also became a pop culture touchstone when Will Ferrell used it on SNL for his Janet Reno sketches.
According to Doug Fieger, lead singer and guitarist for The Knack, the song was written in 15 minutes, which makes its contagiousness even more amazing. Fieger, 57, died of lung cancer on Feb. 14, 2010, but not before telling the Associated Press that "My Sharona" was inspired by an ex-girlfriend who was wildly irresistible in part because of her "overpowering scent." You were an interesting dude, Fieger, and wrote one hell of a jam that one time.
Kevin MacMichael (Cutting Crew)
Together with long-time collaborator and frontman Nick Van Eede, Kevin MacMichael formed Cutting Crew in 1985. By 1986, their debut single, "I Just Died in Your Arms Tonight," was at the top of the charts, and the album it was featured on had sold 3 million copies. But the guys weren't able to repeat that success with their next two albums, and the band broke up in 1993. MacMichael went on to land an impressive spot as musical director and guitarist for Robert Plant's backing band, until Jimmy Page came back into the picture and the seeds of Page and Plant were formed. MacMichael moved back to Canada for more modest pursuits.
MacMichael passed away from cancer on Dec. 31, 2002, at age 51. According to The Independent, he didn't mind his time away from the spotlight. "The nine years in England were almost like going to college," he said. "Now I'm divorced from all that. I'm not looking at the charts in Billboard every week." He did organize a benefit show on behalf of cancer research, which he performed in just months before his death, thus pursuing his passion to the very end.
Jimmy McShane (Baltimora)
Right now, you may be thinking to yourself, "I have no clue who Jimmy McShane, Baltimora, or "Tarzan Boy" are, but trust us, you do. If you never heard the actual song on the radio or in the club, you definitely heard it in the background while a Listerine bottle swung on vines through the jungle. The song has actually been used to sell other products too and was featured in Teenage Mutant Ninja Turtles III, which is kind of strange when compared to the backstory of how it came about.
According to the Belfast Telegraph, McShane was cast as a frontman based solely on his looks and dancing abilities by producer Maurizio Bassi. Baltimora's debut song, "Tarzan Boy," was a surprising success, but in an echo to the Milli Vanilli scandal, McShane was criticized for lip-syncing. Reportedly frustrated by the ruse, as well as the group's failure to land another hit, McShane left the business.
The Telegraph reported that he "was diagnosed with AIDS in 1994 and, after being told there was no cure, opted to spend the last year of his life back home in Northern Ireland," where he died, at age 37, on March 29, 1995. Wow, that is dark, and probably not something the purveyors of clean, fresh breath and/or rapping mutant ninja turtles want to advertise.
DJ E-Z Rock
The infectious 1988 dance track "It Takes Two" is another song that transcended music to become a stand-alone piece of pop culture. Not only was the single reborn when it was featured on the first volume of Jock Jams, but it's also been endlessly sampled by other artists and even made its way into the Ryan Reynolds/Sandra Bullock romcom, The Proposal. That's some impressive crossing of cultural lines considering the song was birthed early in the hip-hop movement and long before mainstream acceptance. The track hit No. 3 on Billboard, but that was on the hot dance/club songs chart, so it's unlikely Harlem's DJ E-Z Rock and Rob Base were thinking to themselves, "I wonder if two lame white people are going to sing our song in the biggest romantic comedy of the year someday?"
E-Z Rock died, at age 46, of complications from diabetes on April 27, 2014, but there's no doubt that "It Takes Two" will live forever.
Pete Burns (Dead or Alive)
Pete Burns is the "gender-bending" face of Dead or Alive who transitioned from '80s dance music icon to reality TV star with multiple appearances on the UK version of Big Brother. Through his unabashed love of plastic surgery, his look would also go through various transformations over the years, leaving him hardly recognizable from the wacky video for the song that skyrocketed him to fame. "You Spin Me Round" has resurfaced in various incarnations, including heavy sampling on Flo Rida's "You Spin My Head Right Round," and of course, in the intro to Adam Sandler's last good movie, The Wedding Singer, in which Alexis Arquette plays a mashed-up version of Burns and Boy George.
A 57-year-old Burns died on Oct. 23, 2016 of "massive cardiac arrest," but make no mistake, he lived it up while he was alive. In a 2012 interview with Ponystep, Burns expressed his utter lack of regrets. "I've sold 17 million albums and 36 million singles so I've had a good career. I spent it all, but I've had a ball spending it."
Dan Hartman
As a solo singer, Dan Hartman actually made the Billboard Top 100 Chart multiple times, though his most well-known jam, "I Can Dream About You," was his only song to crack the top ten. That was in 1984, and the video for Hartman's hit single was so '80s that it featured both men and women wearing blazers with the sleeves rolled up. Ten years later, he died from a brain tumor, which was a complication from AIDS.
According to an interview with The Associated Press (via the Mojave Daily Miner,) Hartman may be dismissed by some as a one-hit wonder, but he was actually an accomplished producer and songwriter who penned hits for James Brown, Tina Turner, and Joe Cocker and wrote songs for movies such as Rocky IV, Bull Durham, and Oliver and Company.
That said, Hartman clearly craved the spotlight. "I got tired of cranking out pop songs that end up over the credits at the end," he told the AP. So, let's remember the man as he would have wanted — as the curly-mulleted bartender who becomes a rock star thanks to a magical jukebox from Tron. Seriously, watch that video up there. It's insane.
Minnie Riperton
Long before Mariah Carey blew listeners away with her nearly ear-piercing high-octave range, singer/songwriter Minnie Riperton secured her place in vocalist history with the often mocked, but never repeated high note in "Lovin' You." According to the liner notes for Petals, written by Riperton's husband, singer/songwriter Richard Rudolph, "Lovin' You" originated from a melody Riperton was humming over a "jazz samba" he was playing while she cooked a meal. They recorded the lyric-less melody to use as a distraction for their new baby, Maya, who "never wanted her mama out of her sight." According to Rudolph, the new parents then placed the recorder near Maya's swing and "snuck out back to hang out." In case you missed that, yes, that would be Maya Rudolph of SNL fame, by the way.
Riperton died just four years after "Lovin' You" made it all the way to the No. 1 spot on the Billboard Hot 100. It was by far her biggest success, turning Perfect Angel, the album on which it originated, into a certified platinum seller.
Stuart Adamson (Big Country)
Stuart Adamson was the lead singer of Big Country, the UK pop band that found international success with the track "In a Big Country." Big Country was actually the second band Adamson created, having previously recorded three albums with the punk band Skids. According to SongFacts, MTV's heavy rotation of the music video for "In a Big Country" catapulted the tune onto the Billboard Hot 100, despite the fact that it received little radio airplay.
The band continued making albums for more than a decade after its smash debut, but the group never repeated its initial success. According to Rolling Stone, it was on hiatus after a brief reunion tour when Adamson, 43, was found dead in a hotel room in Hawaii after being declared missing for more than a month. CNN reported that Adamson's death was ruled a suicide "asphyxia due to hanging."