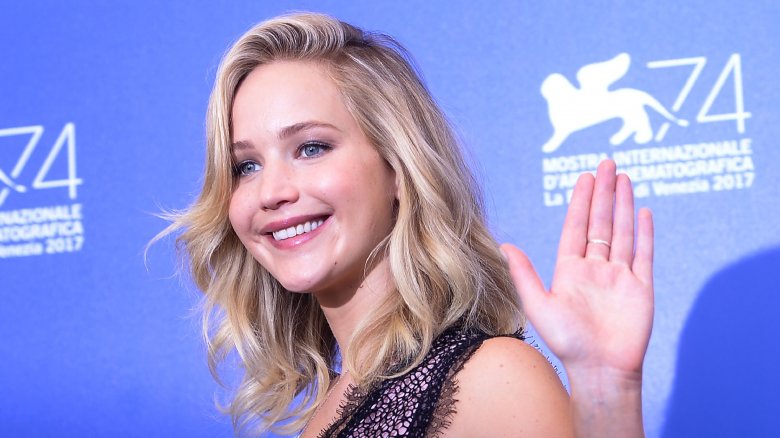 Man — these celebrity confessions are awkward.
When we do something embarrassing, we can merely confess to our dogs and spare ourselves any of the usual judgment. When you're a star, you have to relive your life's most embarrassing moments in front of a live studio audience or a magazine reporter and hope for the best. Or, at worst, you can say a silent prayer before typing your name into Google.
Fortunately for us, here are a few celebrities who didn't take themselves too seriously when discussing their hilarious and sometimes salacious mishaps. Who unknowingly flashed an iconic director in front of an entire restaurant? Who had to make a trip to the hospital because of Labradoodle urine? Who keeps her friends' hair in her purse? Does Hugh Jackman need that much water? Really?
Brace yourselves, guys. Here are some of the most embarrassing celebrity confessions to get you through the day.
Zac Efron's condom mishap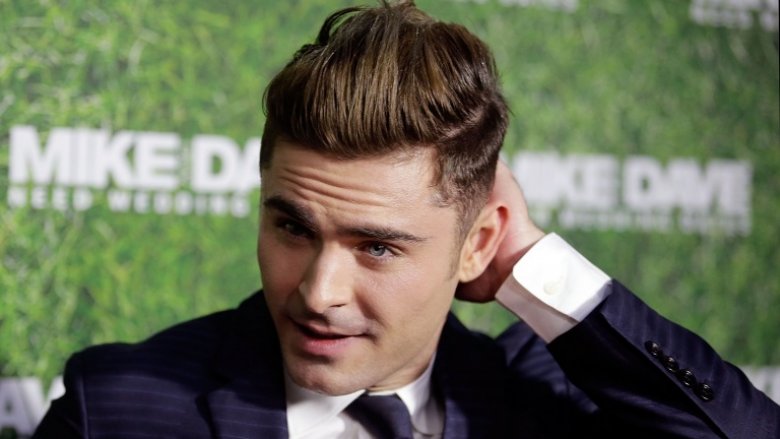 Zac Efron might have stolen your High School Musical-loving hearts, but he proved himself the worst nightmare of every high school girl's father when a condom fell out of his pocket on a red carpet in 2012. Efron's reaction skills were on point. He quickly retrieved the rubber and hid it behind a wry smile and a closed fist. What makes this more embarrassing is that the prophylactic popped out at a movie premiere for The Lorax—a kids' flick.
After the initial shock died down, Efron appeared on the Today show and when prompted to discuss the snafu, he said, "[I] never really had a pocket-checking policy when I was going on the red carpet before, but now we've fully instated one." He added that it's "better to be safe than sorry," quipping that the message was "a great [one] to add to the many messages in the film."
Megan Fox's vs. your toilet
You'd think starring in Jonah Hex and Teenage Mutant Ninja Turtles would be the most embarrassing thing Megan Fox has ever done, but when you're as hot as 2008's Sexiest Woman in the World, you can get away with pretty much anything. And by "anything," we mean "destroying your toilet."
In a 2008 interview with FHM (via The Huffington Post), the best part of Transformers revealed why you should put an out of order sign on your bathroom door if she ever decides to stop by for a visit. "I'm horrible to live with. I don't clean. My clothes end up wherever I take them off. I forget to flush the toilet. Friends will tell me, 'Megan, you totally pinched a loaf in my toilet and didn't flush'."
If we're the Febreze marketing team, we'd be putting in a call to her agent for sure. Why hasn't this happened already? It seems a like a missed opportunity.
Try not to smell Robert Pattinson
Robert Pattinson has spent the majority of his adult career attempting to distance himself from the sparkly emo vampire role that made him a household name. Unlike his clean-cut-and-dead character Edward in Twilight, the very much alive Pattinson wanted everyone who had a poster of him on their wall to know that he was anything but clean.
In a 2009 interview with UK's New! Magazine (via Us Weekly), the actor claimed he rarely changed his clothes — to the point where fans may switch their allegiance to Team Jacob. "These jeans are a few days old," he told the mag. "But the top is probably fresh because it gets to the point where even I can't stand the air around me. I don't know, my personal hygiene — it's so disgusting!"
We assume Pattison can afford dry cleaning and a pretty decent washing machine by now, so hopefully, his clothes and personal hygiene habits are in a much better place. His fans will be eternally grateful.
Fergie's urine misadventure
In what "London Bridge" singer Fergie—real name Stacy Ferguson—considers "the most unattractive moment of [her] life," she wet her pants while performing on stage in 2005. Fergie told Hot 97 radio that it wasn't a common occurrence for her to have this kind of accident while performing. "This does not just happen all the time," she said, explaining that she was stuck in traffic and late for the show, so when she arrived, she hustled on stage to perform "Let's Get it Started." "I get crazy and I jump and I run across the stage and my adrenaline was running," she recalled, and then, suddenly, something else was running, too. "I wish it didn't happen," she lamented. "It was so embarrassing."
To be fair, she's not the only celebrity who's had an accident while performing. Stay tuned for more on this bladderlicious (and bowelicious) club.
Nick Jonas' stinky first kiss
In a game of "Snog, Marry, Kill" on BBC 1's School Run (per Entertainment Tonight), Nick Jonas decided to marry Demi Lovato, snog (look it up) Kate Hudson, and off Miley Cyrus. So why would the famous boy bander theoretically kill off a woman he dated for two years? You guessed it — embarrassment.
"The first person I kissed was Miley Cyrus and I kissed her outside of California Pizza Kitchen in Hollywood. Very romantic," Jonas divulged to the crowd. "I'd just had a pizza that had onions all over it. I'm sure that my breath smelled terrible."
We can't blame the dude for trying to win a woman's heart with pizza at a casual dining chain, but we feel Jonas might be overthinking the power of onions on relationships a bit. "I don't know [if she'd remember]. I'd have to ask her," he conceded. "But I'm sure she does. It was probably pretty potent."
Martha Stewart's surprisingly racy text life
She's a lady in the streets, but when Martha Stewart gave a no-holds-barred interview with Andy Cohen of Watch What Happens Live in 2013, she revealed that she may be a freak in those high-thread-count sheets.
When asked if she'd ever had a one-night stand, Stewart coyly answered, "Yes," but declined to dish details. When pressed about her love life, she also admitted to sexting, and though she said she had never hooked up with another woman, she played it pretty close to the pocket when Cohen asked if she'd ever engaged in group sex. "Maybe," she smirked. TMI, Martha! TMI!
Christopher Mintz-Plasse did it in front of his mom
We've all seen Superbad. It's great. Who doesn't love coming-of-age comedies where friends go on a quest to lose their virginities, then hijinks high jinks ensue? However, if you've tried to repress Christopher Mintz-Plasse's love scene as a traumatic memory, turns out it was worse for him.
In a 2009 interview with The Guardian, Mintz-Plasse, who played McLovin, revealed that his mom was watching. "Because I was 17, for legal reasons my mother had to be on the set. It was real awkward but it worked out [okay] because when I watched the movie with her the sex scene wasn't awkward because she'd been right there when it happened." Yikes.
Well, that's adequately horrific, huh? The cringe is real. "Afterwards we didn't talk about it; we still don't speak about that moment."
Rumer Willis admits to crushing on ex-stepdad Ashton Kutcher
Is there anything weirder than your mom marrying your celebrity crush? Rumer Willis, whose father is actor Bruce Willis, was reportedly mortified when her mother, actress Demi Moore, started dating That '70s Show star Ashton Kutcher. Moore was 41 at the time; Kutcher was 25. The unconventional couple wed in 2005 and divorced in 2013.
Years after their split, Willis opened up about the moment she found out her mom was hooking up with her crush. "That's when you open your Teen Beat and just take him down, rip out somebody else, and put them up," she told Howard Stern (via E! Online). Willis added that she gave her mom credit. "I was kind of impressed like, 'Yeah girl, get it,'" Despite the initial awkwardness, Willis told Stern (via the Daily Mail) that Kutcher was "a really great step-father."
Kristen Bell and the attack of anal worms
If you've ever happened to catch any Kristen Bell interview, you'll quickly realize that she's a habitual oversharer. That was the case once again when she appeared on The Joel McHale Show with Joel McHale.
"I did have anal worms two weeks ago, I swear to god. They're called pinworms," The Good Place star casually dropped on the unsuspecting audience. For the sake of everyone, she probably should have ended it there, but c'mon, who doesn't like hearing an uncomfortably detailed story about anal worms? Go big or go home.
According to Bell, her road to an itchy butt started when she asked teachers at her daughters' preschool why all the carpeting had recently been removed. The answer? A pinworms breakout. Bell then immediately went home, hopped on Google, and discovered they were "so, so contagious … Of course, my 3-year-old was (scratching) for like a week. And then you have to monitor it and you have to look in their poop and when you wipe their butt. Sure enough, I wiped … saw a little white worm."
Later that day, Bell caught the itch herself. Luckily, the anal worm invasion was defeated by some "chalky nonsense from the drugstore." Let Bell's cautionary tale be a lesson to everyone. Avoid places with ripped up carpets and keep those fingernails clipped.
Honestly, what was Hugh Grant thinking?
"OK, let me start with question No. 1: What the hell were you thinking?" Jay Leno asks Hugh Grant during the British actor's now infamous appearance on The Tonight Show in 1995. That question was met with nervous laughter from the audience, because a mere two week prior, Grant (who was dating actress Elizabeth Hurley at the time) was arrested for misdemeanor lewd conduct after being caught in the act with a prostitute named Stella Marie Thompson (aka Divine Brown).
"It's not easy explaining," says Grant, who pleaded no contest to the charges. "People have given me tons of ideas on this one, from 'I was under a lot of pressure, I was lonely, I fell down the stairs when I was a kid '… but I think it would just be bollocks to say anything like that. I did a bad thing, and there you have it."
Thankfully, Grant didn't have the internet and social media to contend with in the aftermath of his scandal, but to his credit, the Love Actually star didn't shy away from making the talk show circuit rounds to discuss the embarrassing incident. Although he was tabloid fodder for a while, Grant's career didn't suffer due to a tactic we rarely see in celebrity scandals these days — he didn't make any excuses. "I was just an idiot," he told People in 2018. "I didn't try to say, 'I've got this psychological problem.' I just said, 'I did it.'"
Jessica Simpson shocks her dentist
Singer and fashion designer Jessica Simpson shocked her fans when, during a 2010 interview with Ellen DeGeneres, she said she often skips the tooth-brushing part of oral care and goes directly for the mouthwash. "I don't brush them everyday," she said. "I'll use a shirt or something. I know it's gross, but I always have fresh breath."
Simpson defended her regimen. "My teeth are so white and I don't like them to feel too slippery, but I do use Listerine and I do floss every day," she said. "Find me when I'm 60," she laughed, "and [my teeth] will probably be all out, but I literally have these strong powerful teeth that don't need to be brushed."
Simpson's dentist later weighed in, telling People magazine, "I was kind of shocked. I assumed everybody brushed their teeth all the time. People pay us a lot of money for that slippery feeling. It's kind of the best part." He added, "It's great that she's flossing all the time, but you have to brush too. What goes on in your mouth really affects your whole body." By the way, the American Dental Association (ADA) recommends brushing twice daily and replacing one's toothbrush every three to four months or sooner, depending on the bristles' wear.
Jenny McCarthy's epic walk of shame
The Huffington Post published a rather embarrassing account of Jenny McCarthy's pre-Playboy love life. "I was in college and I just broke up with my high school sweetheart of, like, seven years, so I hadn't been with anyone except him. So, I met this boy in college and we saw each other a few times and then we went back to his place and did it," she recalled. "And right afterwards he said to me, 'Are you hungry?' And I said 'Yeah!' and he's, like, 'McDonald's is right across the street, what do you want?' And I'm like, 'I want a Big Mac, extra sauce, no pickles!' And he's like 'OK' and he got up and left…and never came back. And I was in his apartment!"
And I wait, like hungry," she said, "for four hours and I look out the window and I'm like, 'McDonalds is closed!' and I realized, Oh my God, he left me. So I had to do the walk of shame back to my college apartment. That was, like, the worst experience." McCarthy obviously recovered and forged a booming career rooted in talking about sex. We can't help but wonder what that college guy is up to now.
Katy Perry will keep your hair
Fans at Katy Perry's iHeartRadio listening party for Prism in 2013 got a bit more information than they needed when the "Firework" singer was asked to describe the contents of her purse. Replying that it was "big and empty now," Perry then confessed to possibly being a witch or maybe the world's most adorable potential serial killer. You be the judge on this one:
"One of the first times I went to the Grammys, I got to share a dressing room with Miley Cyrus and Taylor Swift," Perry explained (via Yahoo News). "And I asked them for a lock of their hair from each one of them, which is totally creepy, but awesome." According to Perry, "I put little bows on them individually and put them in my purse. And that was my little secret and I'm a freak!"
The subsequent feud between Perry and Swift has been so well-documented that a future civilization might base an entire religion around it, but if Perry is using Swift's hair for evil, we've yet to see the effects.
Ariana Grande's toes are no match for dog pee
You know how it is. Sometimes you slip up and reveal an embarrassing story about yourself, and sometimes you slip up and reveal an embarrassing story about yourself and your dog to a friend of yours who then takes a screenshot and posts it on social media.
Ariana Grande's manager, Scooter Braun, received a text from the perpetually ponytailed popstar which read, "Had a great party last night and in front of a lot of people I slipped on a huge pile of Ophelia piss, slammed into a wall and broke 3 toes. Have a great day."
Braun replied with, "This is the kind of text that gets me pumped for the new week. Thank you." He then proceeded to post the exchange on his Instagram with the caption: "Monday morning texts from @arianagrande are always the best. Lol. Gotta love this girl. Feel better Ari." Grande's toes have had years to recover from this, but we're not sure how her pride is holding up.
Lucy Hale: don't take the wheel
You might know Lucy Hale as Aria Montgomery from the teen mystery drama Pretty Little Liars, but in an interview with People, she apparently told the whole truth about her driving skills.
"I was having dinner with my boyfriend at the time's family. He was telling them how bad of a driver I was. I was sticking up for myself, saying I was a great driver. And then I backed up into his aunt's new car. I was humiliated. It was terrible. Luckily, there was only a little dent on my car, but not on hers. My boyfriend at the time was like, 'See? I told you.'"
This unfortunate anecdote wasn't the first time Hale took the self-deprecating route when describing her prowess, or lack thereof, behind the wheel. Back in 2014, she called herself "one of the worst drivers," and left a warning for trash cans and mailboxes everywhere. "I don't hit moving objects, I hit stationary objects. And I have a talent for getting parking tickets."
Louis Tomlinson took the wrong direction
One Direction mania isn't what it used to be. After Zayn Malik branched out to pursue a solo career in 2015, the rest of the U.K. boy band eventually decided to do the same (as members of boy bands tend to do.) Harry Styles even managed to snag a starring role in an Oscar-nominated film, so what we're saying is, you really shouldn't feel too sorry for these guys. However, you can feel a little bad for Louis Tomlinson for the following embarrassing celebrity confession.
"One time Harry and I were skiing together when a guy and a girl came up with a camera," Tomlinson told Seventeen. "We assumed they were going to ask us for a photo, so we stood there with our arms around each other, posing. They said, 'No, we want you to take a photo of us!' It was so embarrassing!"
Hugh Jackman, Beauty and the Beast, and urine
Who doesn't love Hugh Jackman? X-Men villains? The man is a global treasure. Unfortunately, he is, believe it or not, an actual human in real life … capable of making human mistakes.
In an appearance on Rachael Ray, everyone's favorite movie mutant reminisced about the time he wet his pants during a 1996 Australian production of Beauty and the Beast. According to Jackman, who was playing Gaston, he had been suffering from painful headaches for months and was advised to drink more water. On this particular day, however, he went a tad overboard on the hydration.
"Literally, I'm picking up Belle and as I pick her up, I stopped singing, and right in that moment I realized the muscles you need to release in order to sing are the ones you do not want to release if you need to go," Jackman told Ray (per ABC News). We've all been there, Hugh. We still love you. Please come back and play Wolverine again. He doesn't require that much water.
Food poisoning, starring Chris Brown
Chris Brown has done worse things than what would be considered "embarrassing" since his time in the public eye, but when a trip down memory lane includes the phrase, "I just remember my stomach starting bubbling," you know you're about to order some second-hand embarrassment off the menu.
Describing an epic bout of food poisoning on MTV's When I Was 17, Brown recalled the time those bubbles hit him midway through a performance. Although he tried to soldier on and give the crowd its money's worth, the real show was happening in his pants. "So I just remember dancing and onstage in the midst of all that, I … is it like sharted? The crowd didn't know it, and I had like an outfit change coming up, so I said, 'Yeah, I can hold it out one more song,' and this is real disgusting and too descriptive, it was just … I just remember it running down my leg."
Shoutout to the person who had to dispose of those pants after the costume change. You're the real MVP.
Justin Bieber vomits on stage
Justin Bieber kicked off his 2012 Believe Tour in Glendale, Ariz. by giving a stadium full of screaming girls and their bored parents something they weren't expecting: vomit. Twice.
According to The Hollywood Reporter, Bieber "suddenly turned around and doubled over while his dancers continued to dance and his backing track continued to play." While the Biebs ran backstage to handle his stomach issues, "some unfortunate person cleaned up the mess." We feel there should be a support group for this kind of thing (we're looking at you, Chris Brown's pants guy.)
Luckily, Bieber was able to return to the stage and into the welcoming arms of his worshipers. "It's hard for me, you know, not feeling great and throwing up in front of a bunch of people…[will] you love me even though I'm throwing up on stage?"
"Yes!" his congregation regurgitated in unison.
After the show, Bieber addressed the incident on Twitter by quoting Anchorman: "And …. Milk was a bad choice! Lol."
When Jennifer Lawrence met Francis Ford Coppola
Jennifer Lawrence has had more embarrassing moments than she'd like to count, and we're pretty sure she holds the celebrity record for tripping in public, but her chance meeting with legendary director Francis Ford Coppola at a Paris restaurant might be the most Jennifer Lawrence thing of them all.
The Oscar-winning actress recalled the awkward encounter on The Tonight Show Starring Jimmy Fallon (via Entertainment Tonight). "So I'm barefoot, and I, like, introduced myself, said, 'Oh, I'm such a huge fan! The Godfather! Ahhhh!' And then went on and introduced myself to the whole table, 'Hi, I'm Jennifer Lawrence.' They had no idea who I was. Then, I went back to my table, and [I realized] my entire dress was unzipped, and my thong was out. So I'm barefoot, and my whole a** was out."
Oh, but wait a second. Hollywood's most lovable goofball wasn't finished telling one of the most embarrassing celebrity confessions just yet. She told Entertainment Weekly that it was her "most humbling moment," and she's confident Coppola won't join her fan club anytime soon. "I ran away and he probably thought I was Snooki from Jersey Shore."