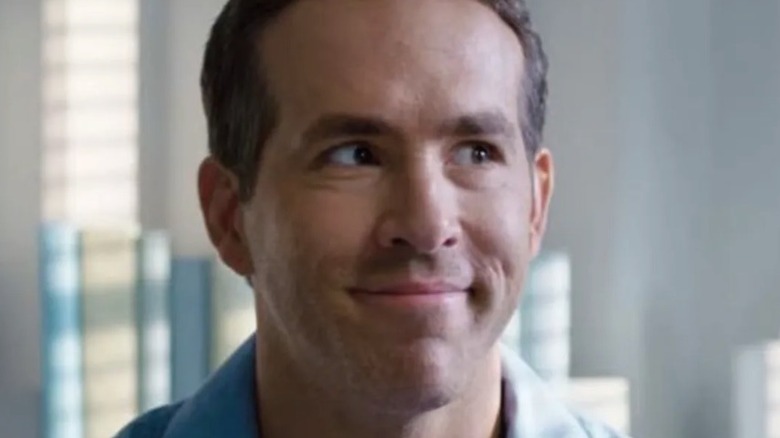 Before Ryan Reynolds became "America's Favorite Canadian Ryan" (with all due respect to his fellow former Mouseketeer, Ryan Gosling) he was once going to become … honestly, we're not sure. Next action star? He tried that in "Blade: Trinity," and it didn't work. Next Seann William Scott? "Van Wilder" was pretty popular, but just like the title character couldn't be a party boy forever, Reynolds couldn't play one forever either. Next king of romantic comedy? Kinda, but he was no challenger to Matthew McConaughey's romantic comedy crown.
Truth is, Reynolds was all of the above, and none of the above, which is why his film career floundered for more than a decade. Reynolds was in the dreaded spot of "everybody knows who this guy is, but nobody sees his movies." Reynolds was even considered "box office poison." Now? He's one of the few genuine "butts-in-seats" draws working in Hollywood today, with career earnings totaling $3.6 billion domestically and $6 billion worldwide. Sure enough, a big chunk of that change came in the past five years alone.
Reynolds' career is interesting, as many of his lowest-grossing movies also had modest budgets, so they still managed to make money. So this isn't a definitive countdown, but a compilation of his biggest hits — and misses. We'll also estimate his movies' profitability using the rule-of-thumb that a movie needs to double its budget to make money. Which movies make this list? Here are Ryan Reynolds' biggest blockbusters and biggest bombs!
Bomb: Fireflies In The Garden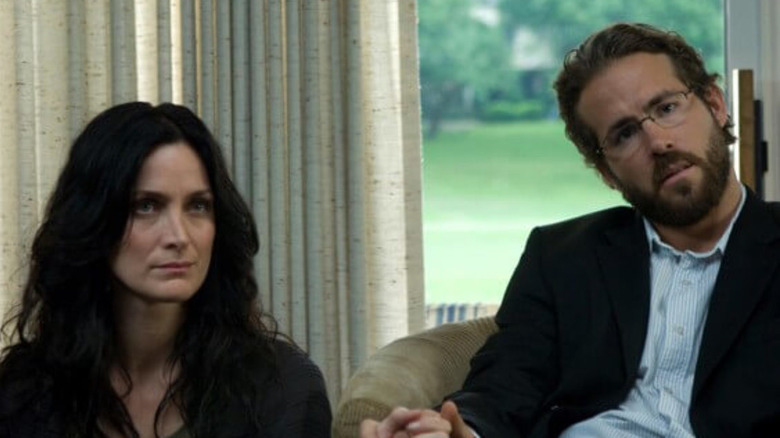 If you look in the Encyclopedia of Oscar Bait Movies (it doesn't exist, but bear with us) under the "F" section, you'll see "Fireflies In The Garden." You certainly didn't see it in theaters. The turgid and trite melodrama about a Midwestern family whose old wounds come to the surface as they come together over tragedy (i.e. every one of these movies ever) earned a dreadful $3.5 million worldwide, only $35,000 of which came from the U.S. So on a $8 million budget, we estimate it lost more than $12 million. Not a studio or career killer, but not anything you'd want to highlight on your movie star resume.
Ryan Reynolds shouldn't shoulder all the blame for "Fireflies In The Garden" flopping, as he was part of a pretty impressive ensemble cast that included Willem Dafoe, Carrie-Anne Moss, Emily Watson, and Julia Roberts. However, none of them should be held individually or collectively responsible for this failure; "Fireflies In The Garden" is just an across-the-board bad movie, as evidenced by its 22% critics and 45% audience rating on Rotten Tomatoes.
Hit: Free Guy
"Free Guy" is undoubtedly one of Ryan Reynolds' most impressive achievements as a "butts-in-seats" draw. No, it didn't break any records or gross a billion dollars worldwide; it just easily defied even the rosiest of expectations. "Free Guy" isn't a super popular IP based on a pre-existing property, like 98.7% of the other successful summer movies that come out every year. Instead, it's just a fun, original movie with an interesting concept and starring a likable lead — you know, the way blockbuster movies used to be. Also, it opened during a pandemic, with moviegoers only trepidatiously venturing out to theaters. However, despite grading on a COVID curve, it still earned about what it would earn in normal moviegoing times. Credit Ryan Reynolds.
For context, "Free Guy" launched with a $28 million domestic debut (and about $45 million worldwide), more than the heavily hyped super-villain sequel "The Suicide Squad" ($26 million) and within $10 million of the much more high profile "Space Jam: A New Legacy" ($31 million) and "Jungle Cruise" ($35 million). And it did this without a built-in fan base; just Reynolds' mug on the poster. Not much more was needed. With an 82% critics' and 95% audience score on Rotten Tomatoes, "Free Guy" is one of the big winners from the summer of 2021 — and further proof of Ryan Reynolds' sui generis star power.