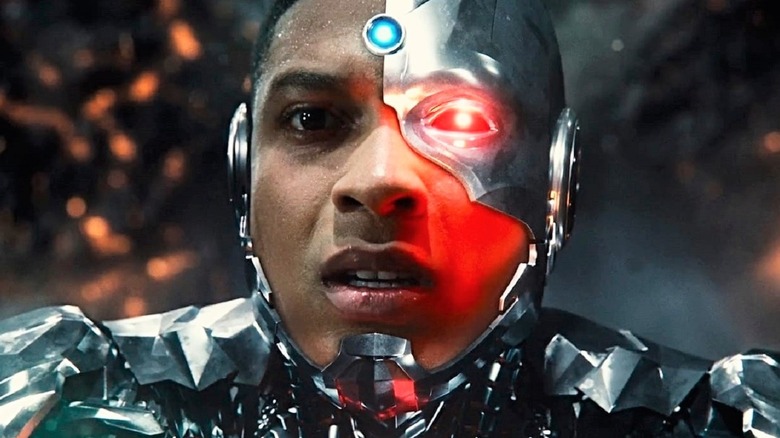 The year 2020 was a rough one for world events but a great one for sci-fi movies. It saw the release of Hollywood blockbusters like "Tenet," indie hits like "The Vast of Night," and terrifying flicks like "The Invisible Man." In short, 2020 was a fantastic year for sci-fi … but what does 2021 have in store?
Well, when it comes to worldwide health, we hope it's nothing like 2020. But when it comes to quality sci-fi films, 2021 is already shaping up to be a stellar 12 months. And perhaps more importantly, after a year where time seemed to become one long, repetitive nightmare, the movies on this list — whether intentionally or coincidentally — provide thoughtful ruminations on our current situation … or perhaps just an escape from them.
Updated on June 17, 2021: Much like UFOs and invading extraterrestrials, sci-fi films are constantly coming and going, so we've updated this list to show all the latest the genre has to offer. Some are independent flicks making a splash on streaming services, while others feature big stars and big budgets. Whether you want time loops, alternate universes, or plain old genre-blending, these are the best sci-fi films of 2021.
Lapsis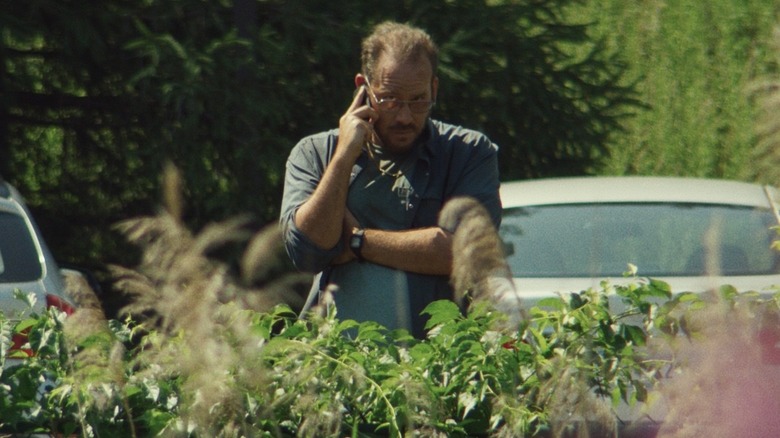 In "Lapsis," a film set in an alternate universe, Dean Imperial plays Ray Tincelli, a man who cares for his ailing brother while struggling to make ends meet for both of them. He picks up a side hustle on the quantum trading market, but things begin getting difficult with both his human and robot co-workers. "Lapsis" also features Madeline Wise of 2019's "Crashing" and Arliss Howard, who appeared in 2020's "Mank."
The film blends mystery, drama, and comedy with its sci-fi, and it's been noted for its critique of the gig economy, as well as the discussion its themes definitely will generate. Writer/Director Noah Hutton, who previously worked mostly on documentaries and shorts, received praise from Richard Whittaker of The Austin Chronicle for his "savage take on how the gig economy grinds us down and keeps us down through constant motion," while Robert Abele of the Los Angeles Times says the film is a "refreshing instance of world-building where the emphasis is on satirical wit, activist smarts, and character." And critic Matt Zoller Seitz writes, "The low-budget, idea-driven corner of science fiction has become a crowded place recently. 'Lapsis' is the latest entry worth seeing and arguing about."
"Lapsis," originally scheduled to be shown at SXSW in 2020, was released in virtual cinemas and streaming on February 12, 2021, and it holds a 94% critics' score on Rotten Tomatoes. It's been nominated for a 2021 Independent Spirit Award for Best First Screenplay, and if you're looking for some thoughtful, indie sci-fi, you should definitely give it a watch.
Little Fish
"Little Fish," which holds a 91% rating on Rotten Tomatoes, blends romance and drama with sci-fi. Released in theaters and on streaming services on February 5, 2021, director Chad Hartigan's movie is set in the not-too-distant future of a Seattle dealing with an epidemic of "neuro-inflammatory affliction," aka "NIA" — a quicker and more devastating Alzheimer's-like illness. Olivia Cooke ("Sound of Metal," "Ready Player One") and Jack O'Connell ("Unbroken," "Starred Up") star as Emma and Jude, a couple struggling with the effect of NIA on their relationship and society. "Little Fish" was filmed before COVID-19 hit and was to be shown at the canceled 2020 Tribeca Film Festival. It's underlying premise is coincidental but incredibly timely.
Entertainment Weekly's Mary Sollosi says that despite the subject matter, "'Little Fish' resonates mostly as a love story." She also praises the performances from Cooke and O'Connell, writing they "both bring the cool project a necessary warmth that sells their relationship, which is the real star here". Both Sollosi and Jordan Raup of The Film Stage note the film's resemblance to 2004's "Eternal Sunshine of the Spotless Mind," though the film still has its own charms. Sollosi says the sci-fi trapping gives the film's "central question a poetic shape," while Raup notes that "the details of emotional bonds are given utmost priority in the story over extraneous exposition related to light sci-fi touches." In other words, if you're looking for a love story fit for these trying times, "Little Fish" might be the sci-fi film for you.
The Wanting Mare
The first feature from writer/director Nicholas Ashe Bateman, "The Wanting Mare" blends romance and drama in its tale of two lands — Whithren, which is oppressively hot, and Levithen, which is icy. The denizens of Whithren would actually kill to escape to Levithen, while the people of Levithen covet and try to steal Whithren's rare horses. Jordan Monaghan stars as Moira, a Whithren woman in a matrilineal line that passes along a literal dream of "the world before." But in addition to sharing the same vision as her ancestors, Moira has a secret — she meets a thief named Lawrence (Bateman), and the two fall in love.
Bateman's film took five years to make, and it was shot mostly in a warehouse with digital effects added after. Bateman has a background in VFX — he did visual digital effects on 2018's "Free Solo," which won the 2019 Academy Award for Best Documentary Feature. The result is a movie that's largely CG and looks both haunting and beautiful.
"The Wanting Mare" has an 82% rating on Rotten Tomatoes and was released to theaters and on streaming platforms on February 5, 2021. Kat Hughes of The Hollywood News called it a "beautifully realized film that transports the viewer to another world" and a "weird and wonderful piece of moving art". The Los Angeles Times' Noel Murray said that "this arty post-apocalyptic mood piece is mostly a triumph of DIY persistence," while Henry Stewart at Slant Magazine noted that the movie "conjures a vivid, naturalistic sense of place out of ones and zeroes."
The Map of Tiny Perfect Things
Take a little romance, take a little sci-fi, and take the premise of "Groundhog Day," and you've got "The Map of Tiny Perfect Things," which boasts a 77% rating on Rotten Tomatoes. The plot finds Kyle Allen as Mark, a smart teenager stuck in a time loop … who then meets Kathryn Newton's Margaret, another teenager stuck in the same loop. The two then decide to focus on finding the tiny, perfect things of their day. It's a love story like 2020's "Palm Springs," except with more teenage angst.
Released on Amazon Prime Video on February 12, 2021, "The Map of Tiny Perfect Things" has been gathering good notices for its cast and its emotional resonance. Mike Ward at Should I See It calls it a "a detail-driven, meticulously crafted film that stands apart from its peers with two strong lead performances, a bit of a mischievous grin, and a heart firmly entrenched on its sleeve." Asher Luberto of LA Weekly says, "Director Ian Samuels has some fun with this carefree premise, infusing it with long takes and zippy montages," while Shani Harris of Culturess calls it "a new spin on young love that will stimulate your mind and touch your heart."
And if the cast looks familiar, Allen appeared in the 2018 season of "American Horror Story." And Newton is known for playing Abigail Carlson on the TV show "Big Little Lies" and Lucy in 2019's "Detective Pikachu," though those with long memories will remember her brief run as Colby Chandler in the now-defunct soap opera, "All My Children." Newton has also been cast as Cassie Lang in Marvel's "Ant-Man and the Wasp: Quantumania," slated for release in 2022.
Zack Snyder's Justice League
If you're looking for some superheroes with your sci-fi, then "Zack Snyder's Justice League" is on HBO Max to save the day. The epic adventure, which clocks in at a mere 4 hours and 2 minutes, is flying along with a 71% critics' rating and a 94% audience one on Rotten Tomatoes. While the critics may be a little mixed on it, fans are ecstatic with the results of "the Snyder Cut."
Plot-wise, the film is similar to the 2017 version. Superman's sacrifice in "Batman v Superman: Dawn of Justice" has spurred ol' Bats to unite a team of his superfriends to face off against some major threats. The movie has six chapters with an epilogue for easier viewing, and characters such as Cyborg and the Flash have their stories fleshed out, giving the film a grander scale with deeper meaning. The Age's Jake Wilson says it's "genuinely a different film from the earlier 'Justice League,' and a much more coherent one."
A running theme of the critical response is that Snyder's strong and weak tendencies are both on display. Vulture's Bilge Ebiri notes that "when you get the best of Snyder, you also get the worst" but agrees that the film "earns its self-importance." Garry Mcconnachie of Glasgow Live says "It's big, it's brash, and it's bombastic." And Kyle Pinion of Screen Rex adds that Snyder's version may be "the best thing he's done since he debuted with a George Romero remake" and that 2021's "Justice League" might be "the best DC film of the current cycle, and certainly the one that most embodies the inherent thrill of that publisher's canon."
Boss Level
"Boss Level" hit Hulu back on March 5, 2021, and this sci-fi romp features a time loop, lots of action, video game aesthetics, and Frank Grillo playing a former special forces agent appropriately named Roy Pulver. Seriously, what more could you want?
As with the main characters in 2017's "Happy Death Day" and 2015's "Edge of Tomorrow," Pulver's loop involves reliving the day he's murdered. He has to figure out who killed him and why so he can end the loop and rescue his family. And to do so, he has to find Mel Gibson's Col. Ventor and avoid a cadre of killers along the way.
This action/sci-fi hybrid with a bit of mystery has a 72% rating on Rotten Tomatoes. The high-powered cast also includes Naomi Watts, Michelle Yeoh, and Ken Jeong. Director Joe Carnahan, working from a script he wrote with Chris Borey and Eddie Borey, reunites with Grillo, who had a supporting part in Carnahan's 2011 survival epic, "The Grey."
Grillo, in fact, is drawing a lot of praise for his leading role in "Boss Level." Richard Roeper of the Chicago Sun-Times compliments Grillo's ability to carry the film, saying that "he pulls it off with a combination of brute force and light charm." Indiewire's Christian Blauvelt also gives Grillo high marks, saying the actor provides the film "a pulse" and that "he gets you to invest in Roy enough that, even without a controller in your hands, you never feel like you're simply watching someone else play a videogame."
Space Sweepers
"Space Sweepers," known as "Seungriho" in its original Korean, takes place in a dystopian 2092. A crew of space junk collectors — the "sweepers" of the title — find a robot girl named Dorothy (Park Ye-Rin), who's not only wanted by the evil corporation UTS but can also be used as a weapon. Deciding they can make money from their discovery, the sweepers hold her for ransom, which may not be the smartest decision.
"Space Sweepers" stars Kim Tae-ri as Captain Jang — who you may recognize as Sook-Hee in director Chan-wook Park's 2016 film, "The Handmaiden" — and Richard Armitage as UTS' Elon Musk-like gazillionaire, Sullivan. South Korean writer/director Jo Sung-Hee is the one behind the camera, and he's perhaps most famous for his 2012 hit, "A Werewolf Boy," though he also directed "Phantom Detective" in 2016.
Netflix released "Space Sweepers" on its streaming platform on February 5, 2021, to mostly good reviews, as its 72% rating on Rotten Tomatoes suggests. Daniel Hart at Ready Steady Cut calls it an "an energetic space adventure that manages to slightly emotionally engage the audience while stimulating them with fun action sequences." The Stranger's Charles Mudede says the film is fast-paced, twisty, and "features lots of explosions, lots of robots, and that raw examination of capitalist class structures we have come to expect from the best of South Korea's directors." And over at Slate, Karen Han says she "couldn't help but be charmed by its possibly naïve but hopeful idea that all of humanity might still come together to save itself."
Godzilla vs. Kong
Supposedly the last installment of Legendary's MonsterVerse, "Godzilla vs. Kong" holds a 75% rating on Rotten Tomatoes. Directed by Adam Wingard ("You're Next," "The Guest"), the movie features franchise newcomers Alexander Skarsgård, Rebecca Hall, Demián Bichir, and Brian Tyree Henry, with Millie Bobbie Brown and Kyle Chandler returning to the fray. "Godzilla vs. Kong" also introduces deaf actress Kaylee Hottle as Jia, an Iwi orphan under Kong's protection.
As for the plot, the Titans have been dormant in the three years since Godzilla defeated King Ghidorah. Plus, the Hollow Earth theory discussed in "Godzilla: King of the Monsters" has gained followers, and the scientific agency known as Monarch has been keeping tabs on Kong over on Skull Island. However, something unknown agitates Godzilla into attacking the mysterious Apex Cybernetic, and it's not long before Kong is being used to find the Hollow Earth's power source. These threads eventually converge when Godzilla's Kong-sense kicks in, exploding their ancient rivalry.
After its release in March 2021, reviews have been effusive regarding the kaiju action, with critic Peter Travers saying that "the clash of these titans is spectacular in every sense of the world." The Associated Press' Jake Coyle agrees, calling the film a "rock 'em-sock 'em monster-movie revival." Possibly the most ebullient praise comes from Matt Zoller Seitz, who writes that "Godzilla vs. Kong" just "might be the best studio film so far this year. If it isn't, it's for damn sure the most fun."
Stowaway
"Stowaway," an existentially fraught sci-fi drama released on Netflix, sends three astronauts to Mars on a two-year mission and then throws a major wrench into their plans when a stowaway is discovered on-board.
Director Joe Penna, who wrote the screenplay with Ryan Morrison, has assembled a great cast. Toni Collette plays Marina Barnett, the ship's leader on her final journey in space. Anna Kendrick plays Zoe Levenson, the medical researcher, and Daniel Dae Kim plays the ship's biologist, David Kim. Unbeknownst to them, Shamier Anderson's Michael Adams is also aboard, albeit unwittingly and injured. Unfortunately, whatever caused Adams' predicament has damaged the ship's life-support controls, leaving enough oxygen for only three people. The fourth must go, or they all die. The problem is … who takes that final spacewalk?
"Stowaway" boasts a 77% fresh rating on Rotten Tomatoes, and Variety's Owen Gleiberman says, "Penna takes a mission to Mars and unfurls it on a direct and intimate emotional level. We always feel the characters could be us." Christy Lemire of Rogerebert.com calls it "a clever take on a familiar genre with a terrific cast," while Time's Stephanie Zacharek notes that "it has a mournful, searching quality." So if you're in the mood for a sci-fi flick that will challenge you philosophically and make you wonder what you would do in a life-threatening scenario, then you just might want to check out "Stowaway."
The Mitchells vs. the Machines
The Netflix sci-fi flick "The Mitchells vs. the Machines" is a kid-friendly adventure that hit the streaming site on April 30. This comedy features the voices of Abbi Jacobson, Danny McBride, Maya Rudolph, and Michael Rianda — who also directed and co-wrote the script with Jeff Rowe — as the Mitchells, a family on a road trip. Unfortunately, their little vacation turns into an apocalyptic fight against a robotic revolution. The emphasis on technology-as-villain grounds the film squarely in sci-fi territory as the Mitchells, who've set aside their gadgets for an old-fashioned vacation, are thrust into a cellphone war.
"The Mitchells vs. the Machines" has been quite the hit with critics, as it's certified fresh on Rotten Tomatoes with a 98% rating. It's also produced by the high-powered team of Phil Lord and Christopher Miller ("The Lego Movie," "21 Jump Street"). Bob Strauss of The San Francisco Chronicle calls the movie "a machine apocalypse for the whole family," while Slate's Sam Adams says that, despite the plot, the film "is surprisingly tech-positive." How's that? Well, The Guardian's Benjamin Lee says that Michael Rianda "makes an earnest stab at trying to offer up a balanced view of the pros and cons of iPhone culture. Rather than the easier and clumsier film he could have made scolding kids for swiping and tapping and missing out on real life, he shows that young digital creators are achieving incredible things and that, when used right, this form of connectedness can be a powerful force."
Oxygen
"Oxygen," the latest from director Alexandre Aja, is being hailed as a taut, engaging thriller, with a 88% rating on Rotten Tomatoes. In Netflix's French-language film, Liz (Mélanie Laurent of "Inglourious Basterds") wakes up in a cryogenic pod with amnesia, not knowing who or where she is. Her only companion is M.I.L.O., an AI voiced by Mathieu Amalric ("Quantum of Solace"), who advises her the oxygen levels of the pod are decreasing at alarming levels. If Liz can't recall herself and her situation, she'll suffocate.
Aja, best known for the gory horror of 2003's slasher "High Tension" and 2019's alligators-run-amok thriller "Crawl," is getting praise for his restraint with this sci-fi gem. Filmed during the lockdown from a 2016 script by Christie LeBlanc, "Oxygen" eschews the usual Aja viscera for more existential dread. As David Rooney of The Hollywood Reporter says, "While cult followers of Aja's extreme horror might be let down by his turn toward more measured sci-fi, there's plenty of creepy unease packed into his execution of a simple scenario that grows increasingly complicated."
Brian Tallerico of RogerEbert.com notes that the film "truly feels like the most 'pandemic thriller' yet in its own unpredictable way. It's a film about isolation, loss, and an uncertain future." And The A.V. Club's Katie Rife credits Laurent's ability to keep the film "compelling." After all, in a movie that's totally focused on one person, you need an emotional, powerhouse performance, and Laurent totally delivers in this scary sci-fi tale.
A Quiet Place Part II
The simply named "A Quiet Place Part II," the long-awaited sequel to 2018's "A Quiet Place," had its theatrical-only release on May 28, 2021. And the creepy sci-fi flick was quickly certified fresh at Rotten Tomatoes, earning praise from critics and audiences alike.
Director/screenwriter John Krasinski's continuation of the Abbott family's story also provides a glimpse of the first day that the sonic aliens arrived, allowing the beloved actor to briefly reprise his role as Lee Abbott. But as for the actual plot, Emily Blunt returns as Evelyn Abbott, who journeys with her newborn infant and two older children (Millicent Simmonds' Regan and Noah Jupe's Marcus) in search of a new place to live because their farm is no longer inhabitable. And they eventually come across Cillian Murphy's Emmett, a friendly acquaintance briefly seen in the opening events of the film. Emmett, however, is now withdrawn and sullen, and our heroes don't know if they can trust him … but they need his help.
"A Quiet Place Part II" has gotten praise for its superior use of tension and its tight script. Matthew Rozsa of Salon says that "the film is packed with visceral moments that stick to your ribs." And as Cary Darling of the Houston Chronicle pointed out, the sequel is "a crafty exercise in tension, editing, and sound design that … never wears out its welcome." And while the performances from Blunt, Murphy, and Jupes are all incredible, Bloody Disgusting's Meagan Navarro has lavished praise on deaf actress Millicent Simmonds, saying that "this is above all Simmonds' show, and she nails it." So if you were worried about whether or not the sequel would live up to the first film, rest assured — it's a scary, silent treat.
The Soul (Ji hun)
"The Soul" was released overseas under its original title, "Ji hun," in January 2021 and hit Netflix on April 14, 2021. This under-the-radar gem doesn't have a lot of reviews in the U.S., but it's hitting a chord with audiences and has a 6.7 rating out of 10 on IMDb.com.
Based on Jiang Bo's novella "Transferring Souls" and set in the near future when cars hum with electricity and holograms pop out of buildings, "The Soul" stars Chen Chang as prosecutor Liang Wen-Chao, who has cancer and whose detective wife, Ah-Bao (Janine Chang), is newly pregnant. Despite his illness, Wen-Chao goes back to work with Ah-Bao to solve the murder of tycoon Wang Shi-Cong (Samuel Ku). Was it Shi-Cong's young wife, Li Yan (Anke Sun)? His alienated son, Tian-You (Hui-Min Lin)? His partner, Dr. Wan (Christopher Ming-Shun Lee), who's invented a way to revive dying neurons with a special powder? Or the result of a curse his first wife, Su-Zhen (Baijia Zhang), placed on him before she died?
The story focuses on the interactions of the characters versus the sci-fi and occult trappings of Shi-Cong's death. Daniel Hart of Ready Steady Cut says the film "is a real, well-woven mystery that wants to provoke the audience with thoughts rather than events, which makes it even more fascinating." JK Sooja of Common Sense Media notes it has "slick production, strong acting, and [an] intricate plot. Quite simply, the central mystery in 'The Soul' is captivating."
Free Guy
Ryan Reynolds stars in "Free Guy," which is Certified Fresh on Rotten Tomatoes and was released August 13, 2021. Reynolds' Guy greets his goldfish, gets coffee, and goes to his job at the bank, where he talks with his best friend, security guard Buddy (Lil Rel Howery), every single day. Guy has no idea he's stuck in a predetermined loop as an NPC — Non-Playing Character — in a popular video game until he meets Molotov Girl/Millie (Jodie Comer) and becomes enamored. Millie wants to prove video game impresario Antwan (Taika Waititi) stole the game she developed with her friend, Keys (Joe Keery). Can Guy help Millie get proof before Antwan destroys the game — as well as Guy, Buddy, and all their NPC friends?
"Free Guy," directed by Shawn Levy from a script by Matt Lieberman and Zak Penn, is getting raves from critics. Charlotte O'Sullivan of The Standard praises the humor in the movie, saying it's "knowing rather than nasty and, even at its most surreal, avoids coming across as indulgent." USA Today's Brian Truitt calls it a "big, warm hug of a movie with plenty to love," while Robert Daniels of The Playlist writes, "'Free Guy' is a winner."
The Suicide Squad
James Gunn scores again with his take on DC super-villains "The Suicide Squad," which is Certified Fresh on Rotten Tomatoes. Less a sequel to 2016's "Suicide Squad" and more a reboot, the film brings back Harley Quinn (Margot Robbie), Amanda Waller (Viola Davis), Captain Boomerang (Jai Courtney), and Rick Flag (Joel Kinnaman), and adds a whole lot of new characters, including Bloodsport (Idris Elba), Peacemaker (John Cena), Ratcatcher 2 (Daniela Melchior), Polka-Dot Man (David Dastmalchian), and King Shark (voice of Sylvester Stallone). And that's just barely scratching the surface. Once again, Waller offers a ragtag group of super-villains the chance to shave time off their prison sentences by doing a secret mission for her. If they go off script, she'll blow off their heads. What follows is a lot of mayhem, a lot of swearing, and a lot of gory fun.
The Seattle Times' Soren Andersen says, "Gunn masterfully mixes humor and bloodshed and manages to give a surprising number of characters room to develop their personas. And when it comes to staging set pieces, he's at his best." Meagan Navarro of Bloody Disgusting says the film is "endearingly sweet, even as it's spilling brain matter and gore by the bucket load." Olly Richards of Empire writes, "When Gunn took on Guardians of the Galaxy, he turned nonsense into gold for Marvel. By giving 'The Suicide Squad' the same sense of mischief and an equally surreal streak, he's done the same for DC."