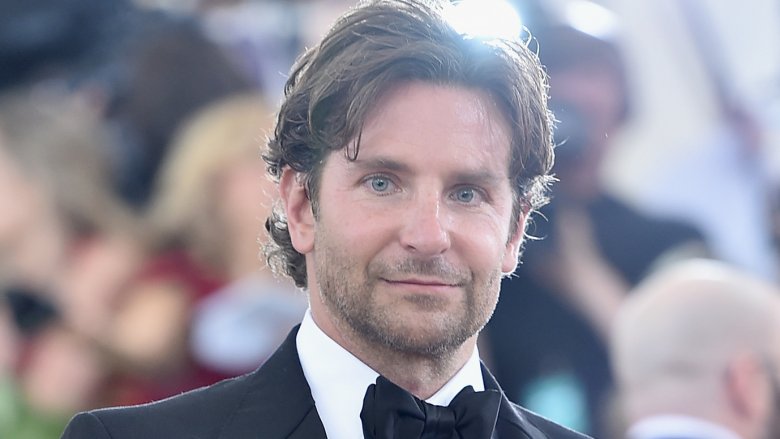 In Hollywood, a little bit of self-confidence goes a long way — and a lot of it goes even further. An overly robust ego is practically a job requirement in the wayward world of showbiz, and the industry is crawling with stars who could benefit from a generous slice of humble pie (or two).
"I am an actor and all actors think that they are The One," Scarlett Johansson told the Daily Mail in 2013. "It's part of our huge egos and makes us so successful in some areas of our lives and not in others." Although Johansson's tongue is firmly planted in her cheek here, she may be onto something: Many Hollywood stars possess levels of arrogance that border on the pathological, and examples are never too hard to come by.
So, without further ado, here are our nominees for Hollywood's Most Arrogant Celebrities. It is humbling, no?
​Gwyneth Paltrow: Most hated, moi?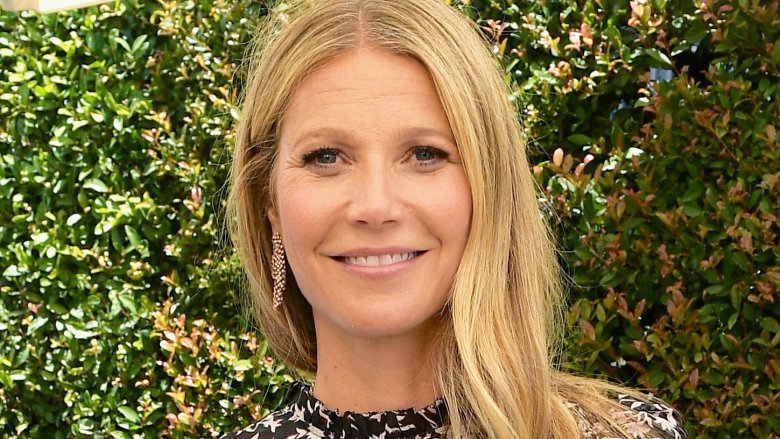 "I'm really f**king good at my job and people who are interesting and good know that; and that's all that matters." So said Gwyneth Paltrow in 2004, thus earning side-eye from basically the whole damn world (via The Independent). The Shakespeare in Love actress is notorious for spouting out hysterically haughty quotes, including such greatest hits as: "Sometimes Harvey Weinstein will let me use the Miramax jet if I'm opening a supermarket for him."
Paltrow has gone on the record to say she'd "rather smoke crack than eat cheese from a can." She once grandly proclaimed, "I am who I am; I can't pretend to be somebody who makes $25,000 a year." According to Radar Online, these ostentatious outbursts are the reason she's universally "despised in Hollywood." In fact, her excessive ego-tripping earned her top honors in a 2013 "Most Hated Celebrity" list published in Star magazine. Asked why she thought she'd won this dubious distinction, Paltrow told BBC World News (via Access Hollywood), "There's a perception that… that I was sort of raised with a silver spoon in my mouth."
Paltrow didn't do herself any favors in 2014 by suggesting that Hollywood actress moms have it harder than most working moms. She told E! News, "I think to have a regular job and be a mom is not as, of course there are challenges, but it's not like being on set."
Will Smith is an 'egomaniac'
Craving a Fresh Prince of Bel-Air reunion? Well, we live to break your heart. If such a project ever got the green light, one former series regular would most emphatically not be taking part. Janet Hubert, the actress who portrayed Aunt Vivian on the sitcom, doesn't err on the side of nuance when discussing her overall opinion of Smith. "There will never be a reunion," she told TMZ, "as I will never do anything with an a**hole like Will Smith."
To hear her say it, Smith's attitude hasn't matured at all over the years. "He is still an egomaniac," she tells the tabloid, "and has not grown up." In fact, Hubert claims the only thing in this great big crumbling world that would ever make her consider working with Smith again is "an apology, which he doesn't know the word." And she's not the only actor to accuse Smith of having an ego the size of Encino, either. Smith's Ali costar Paul Rodriguez made similar claims, telling San Diego radio station Rock 105.3 that "I'd never work with him again. He was an a**hole" (via US Weekly).
No one was accusing Smith of being humble, anyway. After all, this is the man who once described his son Jaden's plight as, "Your father's the biggest movie star in the world, and you're struggling for your little piece of dignity in this extreme shadow." Hey, we've all been there.
Faye Dunaway: A study in divadom
If the Daily Express can be believed, actress Faye Dunaway is an absolute frightmare behind the scenes. She reportedly shrieks at service industry employees on the regular, and thinks her plane tickets should be upgraded as a matter of principle. In fact, a stewardess claims Dunaway was "screaming at everyone" and saying: "Don't you know who I am?"
While filming Chinatown, the antsy actress once reportedly threw a cup of urine on director Roman Polanski because he wouldn't let her use the restroom. "I am a lady and you were completely insulting," Dunaway told journalist Xan Brooks, after he boldly asked her about the incident in 2008. According to an insider, Dunaway was so demonic on the set of Mommie Dearest that "no one dared approach her for fear of being verbally attacked and abused." Actress Rutanya Alda, who starred opposite Dunaway in the film, once quipped, "You can enter Faye Dunaway's dressing room but first throw a raw steak in there to distract her." (Rowr!)
Sounds like Dunaway hasn't exactly mellowed over the years, either. During a Harper's Bazaar photo shoot at Chateau Marmont in 2016, she allegedly castigated photographers for their chosen camera angles, barking out bizarre orders like, "Everybody out of my eye line!" And in case these stories sound far-fetched, a blazingly out-there voicemail has surfaced that seems to offer a terrific example of what kind of ego we're up against here. In two of the more subdued moments, Dunaway describes her own performances as "brilliant" and "wonderful".
​Esquire magazine vs. Miles Teller's ego
There are many ways to earn the internet's wrath, but actor Miles Teller found a particularly special one. While being interviewed for Esquire in 2015 at Atlanta's Luminary restaurant, he told journalist Anna Peele that the highball glass was modeled after his manly business. Then he allegedly tried the same material on the waitress. It's just one soul-bending morsel in a feature full of them. At one point, Teller is quoted as saying: "I was thinking about … how I probably think I'm better-looking than the public thinks I am."
Beyond that infamous Esquire feature, which Teller claimed was "very misrepresenting", the actor has demonstrated a robust sense of self-worth on plenty of other occasions. According to TMZ, the Rabbit Hole star was arrested in 2017 for public intoxication after nearly stumbling into traffic. He gutsily claimed the bar should be held accountable for his messiness, since they're the ones who allegedly over-served him.
Teller also likes to trash his own films, telling W in 2014 that the Divergent script "sucks" and claiming he only starred in the film for "business reasons." When Damien Chazelle passed on him for La La Land, Teller apparently sent the director a text that read, "What the f**k, bro?" Meanwhile, while discussing his actorly peers, he told The New York Times in 2014, "I feel like a lot of actors of my generation are not proper actors." Bold!
Katherine Heigl's 'image problem'
If actress Katherine Heigl can brag about anything, it's a knack for drumming up boatloads of bad press. A casually off-the-cuff Google-stalk draws up pages of articles dedicated solely to expressing hatred for the actress. Hollywood insiders have accused her of creating "difficult situations," and the story seems to check out. After working with the actress on Grey's Anatomy, Shonda Rhimes now uses "Heigl" as shorthand for "troublesome talent." "There are no Heigls in this situation," she told The Hollywood Reporter in 2014 while fondly describing the cast of Scandal. "I don't put up with bulls**t or nasty people. I don't have time for it."
Heigl's bad reputation stems largely from her decision to decline a second Emmy nomination for Grey's Anatomy in 2008. She released a wince-inducing public statement that claimed she simply wasn't "given the material this season to warrant an Emmy nomination." Then, the haughtiness goes into overdrive: "In an effort to maintain the integrity of the academy organization, I withdrew my name from contention." That's so Heigl.
Much like Miles Teller, Page Six reports Heigl will occasionally disparage her own films, saying of Knocked Up that "it was hard for me to love the movie." In 2010, she acknowledged that she may have something of an "image problem," and said she needs to get "a little more settled in my own skin."
'Arrogant and manipulative:' Bradley Cooper, is that you?
In her memoir Jennifer's Way, Jennifer Esposito describes a rocky relationship with a man who was "funny, smart, cocky, arrogant, and a master manipulator." Though she doesn't name names, scribes at The New York Daily News were fairly certain they'd figured out the culprit: This mystery man was had to be actor Bradley Cooper, who was briefly married to Esposito from December 2006 to May 2007.
If Esposito's tidbit really is about Cooper, the relationship sounds like a disaster. She says this foul fellow possessed a particularly slippery personality that could "flip on a dime." He also had a "mean, cold side." Meanwhile, rumors that Cooper can be a hardcore "diva" have dogged the actor ever since Brazilian newspaper Glamurama claimed he flagrantly ignored fans while filming The Hangover 3 (via The Daily Mail). Also, Cooper was reportedly "quite late" and "not even a little friendly nor receptive to questions from reporters."
In case your world isn't completely rocked by these revelations, we'll leave you with some rather troubling footage of Bradley Cooper possibly arguing with his partner Irina Shayk at Wimbledon 2016. Shayk swore that they weren't actually fighting at all, and said she was suffering a bout of really bad allergies that day. Sure, that's why we're wiping our eyes, too.
Lindsay Lohan: Inside her 'exclusive world'
In a 2011 Plum Miami feature, writer Jacquelynn D. Powers tailed actress Lindsay Lohan through the neon swirls of South Florida as the actress embarked on a manic weekend rampage (via Radar Online). One of the most telling scenes involved Lohan careening through town in a "chauffeured Lincoln Navigator," eventually coming across a parking cone as they arrived at the Fontainebleau hotel. The Herbie: Fully Loaded star reportedly rolled down the window and shouted to no one in particular, "Move that cone. I'm Lindsay Lohan." Indeed, she is.
Powers tagged along as Lohan raged for hours at the nightclub LIV on Saturday night, and then kept the party alive through Sunday. "It was like watching the lights come on at a nightclub after-hours," Powers writes. "Not pretty," Sadly, Powers never got to hunker down with Lilo to find out what makes her tick. "I never got my interview," she laments, saying she was "exhausted from the constant demands, drama, outbursts, cancellations and tsoris."
It's worth noting that the year before, Lohan felt entitled enough to complete redefine the term "rehab." According to TMZ, a "chemical dependency technician" caught her sneaking out of The Betty Ford Clinic to go drinking, later "trying to jump over the back wall" to get back to her room. Her sense of self-importance apparently remains unscathed. According to The Hollywood Reporter, she launched a "subscription-based lifestyle website" in 2017 where, for only $2.99 a month, we can gain access to her "exclusive world." See you there?
Kanye West probably thinks he invented cockiness
Dissecting Kanye West's arrogance could swallow your afternoon whole. Magazines like Time have dedicated entire features to cataloging the prolific exploits of his ego (which doubtlessly only feeds the beast). After all, this is a man who was once photographed for Rolling Stone garlanded in a crown of thorns and buckets of stage blood.
The artist dedicated his now-defunct blog Kanyeuniversecity to regularly ego-tripping in all-caps (i.e., "LOOK HOW FRESH MY SUIT IS."). During the 2009 MTV Video Music Awards, West interrupted Taylor Swift's acceptance speech for Best Female Video, drunkenly grabbing the mic and shouting, "I'm sorry, but Beyoncé had one of the best videos of all time!" And let's not forget the time West abruptly paused his interview with Conan O'Brien because he had to "use the bathroom really, really bad."
When Entertainment Weekly scribe Chris Wilson gave West's 2008 Glow in the Dark Tour a "B+", the musician went bananas on the critic, writing on Kanyeuniversecity: "What's a B+ mean? I'm an extremist, its either pass or fail! A+ or F-! You know what, f**k you and the whole f*****g staff!" And yet there's some hope for all of us. In June 2018, Kanye West took to Twitter to announce that he'd "killed" his ego. In another tweet, he revealed, "I thought my ego protected me from doubters." Well, as fate would have it, we somehow doubt there's any credence whatsoever to these claims. Developing.
Catherine Zeta-Jones isn't 'humble anymore'
A certain Ocean's Twelve star is fed up. According to The Mirror, Catherine Zeta-Jones won't let you shame her for being a.) filthy rich, and b.) distractingly beautiful. "One thing I'm not is humble anymore," she revealed in June 2018. "I'm sick of being humble. I really am." So should you ever gallop up to Zeta-Jones and scorn her for marrying Michael Douglas and starring in The Mask of Zorro, she's simply not going to take it. "So sorry I'm rich, so sorry I'm married to a movie star, so sorry I'm not so bad looking."
As the New York Post reports, Zeta-Jones regularly sings her own praises and brags about the prodigious opulence she's accrued over the years. In 2003, she boasted, "A million dollars isn't a lot of money for people like us." In fact, she's proud of the fact that she collects houses like so many collect Garbage Pail Kids. "Some people collect art or lots of money. We collect houses because if we have to look at something, we prefer the view." O…kay.
Still, life is not without its challenges for the star. In 2008, she revealed that having so many mansions lying around has led to many lost shoes. "When I have an outfit and I think it's going to look great with a certain pair of shoes, I remember they're in … some place I'm not," she lamented. "So that's why I have to buy duplicates." Blurp.
​James Cameron wants to save your life
If you ever bump into director James Cameron at an airport, you may want to duck into the nearest Cinnabon. In 2009, he was caught on tape at LAX telling a fan to shove off. "I don't owe you a f*****g signature," he sniped. "Just get out of my f*****g personal space." Apparently Cameron's scorn isn't reserved for the fans, either. Actor Josh Brolin claims the hotheaded director lashed out at him when he turned down a role in Avatar, telling Esquire, "James Cameron's f*****g calling me this name and that name. Whatever."
Cameron is a master at the art of self-aggrandizement, too. After selling scripts for Aliens, Rambo, and Terminator within a matter of months, he allegedly haughtily proclaimed, "I haven't paid for lunch in two weeks." Upon winning the Best Director Academy Award for Titanic in 1998, he shouted, "I'm the king of the world! Whoo-hooo!" His ego was still a thing of wonderment in 2010 — snagging a Best Drama Golden Globe for Avatar, he said to a roomful of Hollywood bigwigs: "We all have the best job in the world. Give it up! Give it up for yourselves!"
And let's meditate on that notorious press junket interview for Avatar's DVD release, when Cameron suggested he wanted to save us all from ourselves, "At this point I'm less interested in making money for the movie and more interested in saving the world that my children are going to inhabit." That's awfully big of him.
NEVER send a town car for Shannen Doherty
According to former Beverly Hills, 90210 heartthrob Jason Priestley, on-screen sister Shannen Doherty could be quite the shambling nightmare while making the series. In his artlessly titled 2014 memoir Jason Priestley: A Memoir, the actor claimed Doherty's arrogance was beyond the pale during a trip to New York (via E! Online). She apparently had issues with the automobile that had picked her up and deposited her at the airport, snippily asking a Fox publicist: "Really? A town car? You send a town car to take me to the airport, not a limo?"
Priestley claims Doherty proceeded to complain "about the short notice and the food on board and the temperature in the cabin and everything else." According to her book Deep Thoughts From a Hollywood Blonde (via E! Online), co-star Jennie Garth got along with Doherty like "gasoline and a match." At one point, Garth was allegedly so fed up with Doherty's bad attitude that she lost her cool altogether, yelling: "Come on, b****h! We're talking this outside!" Fortunately, Luke Perry and Jason Priestley were on hand to break up the fight before Garth and Doherty could come to blows.
And if the rumors are true, Doherty's self-entitlement might have ultimately gotten her kicked off the show. Producer and writer Larry Mollin told Entertainment Weekly that Doherty didn't ask permission before getting a haircut, so her brand-new 'do wound up destroying the continuity of the Season 4 finale. Allegedly, that's what inspired fed-up producers to finally give her the boot. Snip.
Quentin Tarantino: Huge Quentin Tarantino fan
Director Quentin Tarantino doesn't consider himself a film critic on par with, say, Pauline Kael or Andrew Sarris. However, he does suspect he "can do film criticism as good as anybody."
In a 2009 interview with Charlie Rose, Tarantino was kind enough to favorably critique some of his own films, and he was most effusive in his praise. "If I say so myself, that was a fun little oeuvre," he noted after watching a clip (via The New Republic). "I was kind of getting off on my own work there." He called Reservoir Dogs "kind of a perfect movie." When it comes to the work of Quentin Tarantino, Quentin Tarantino gives him two thumbs up.
In 2015, he told Hindustan Times that he's "a legit filmmaker of my generation who's leading the pack." That same year, he told Vulture:"This might come across as egotistical, but I don't really feel in competition with anybody anymore." Tarantino also admitted that "there's a little part of me that thinks everything is influenced by me, but that's just my own megalomania."
That's not to say Tarantino's tarty arrogance can't be entertaining: His 2013 verbal sparring session with interviewer Krishnan Guru-Murthy is almost as entertaining as Reservoir Dogs, and at least as brutal as the notorious ear-cutting scene.
Don't you know who Jennifer Lopez is?
Disparaging your peers is a sure sign of arrogance — particularly if you're doing it in a Moveline profile, and your peers happen to be Madonna and Cameron Diaz. In a notorious 1998 interview with the movie mag, a motormouth Jennifer Lopez said of Madonna: "Do I think she's a great performer? Yeah. Do I think she's a great actress? No. Acting is what I do, so I'm harder on people when they say, 'Oh, I can do that — I can act.' I'm like, 'Hey, don't spit on my craft.'" Anyone who's ever caught a screening of Gigli can attest that Lopez is a nuanced performer who appears skilled in the acting techniques of Stanislavski and Stella Adler.
Cameron Diaz doesn't fare much better than Madge. Lopez boldly went on the record to call Diaz "a lucky model who's been given a lot of opportunities I just wish she would have done more with." But don't call Lopez a snob: Her ire isn't solely reserved for wealthy entertainers. She's also allegedly prickly with people who work in service positions.
In 2012, an emotionally wounded flight attendant contacted Star (via Radar Online) to tell the tabloid his tale of woe: "I just said, 'What can I get you to drink?' But Jennifer refused to even acknowledge me. She turned her head away and told her personal assistant, 'Please tell him I'd like a Diet Coke and lime.' She wouldn't even look at me. It was sad, she seems so sweet in her movies."
Robert Downey, Jr. gives arrogance a good name
Arrogance isn't necessarily a bad thing. Choice quotes plucked from various Robert Downey, Jr. interviews demonstrate how to self-aggrandize with savvy, wit, and inimitable style. Speaking to South Australia's Sunday Mail in April 2008, Downey reportedly quipped (via Vulture): "I am supposedly of a stature where they call my agent and say, 'He'll need a screen test' and they will say, 'What screen test — did you ever see Chaplin?"
Downey can also get rather heady in his self-praise, as when he mused over his druggy past in an interview with USA Today: "I've outgrown a lot of things I used to think I wanted, which was to be the Dionysian maverick."
Honestly, he makes egotism sound rather charming, perhaps because his unique brand of arrogance is lightly dusted with disarming self-effacement. Speaking to Ask Men (via Vulture) in 2011, Downey quipped: "Talking about how good a shape I'm in is by far my favorite topic, and that would take up at least a half an hour that we don't have." And here's a little nugget of wisdom, courtesy of Downey's 2013 interview with GQ: "Look, even if I don't get [an Oscar] directly, eventually they're just going to have to give me one when I get old. So no matter how you slice it, I'm getting one." He adds that he's "probably one of the best" actors of his generation.
Christina Aguilera has a 'horrendous' reputation
Pop star Christina Aguilera reportedly got into a fight with Mickey Mouse in 2014. It's tempting to end our anecdote there, but we'll provide some context. According to TMZ, the singer was celebrating her 34th birthday at Disney California Adventure and wanted to have an impromptu photo session with a staffer dressed in Mickey Mouse drag. Alas, he was going on break. Aguilera reportedly flew into a tizzy, calling the legendary Mouse an "a**hole" and even pulling the "Do you know who I am?" card.
Judging by various reports, Aguilera's penchant for divadom isn't confined to cartoon mice. According to Radar Online, she was "horrendous" to staff while filming Season 10 of The Voice. "She showed up late and acted like she owned the shoot," a source told the tab. Aguilera allegedly insisted on "wearing her own wardrobe" and wouldn't take direction because she wanted the shoot "to center around her." Apparently, the other judges caved to her demands, collectively deciding: "Just let Christina have her way because it is much easier than arguing with her."
For more evidence of her egotism at work, Aguilera's tour rider supposedly includes Flintstones chewable vitamins, soy cheese, Nesquik, and a police escort because "under no circumstances are the vehicles allowed to encounter any delays due to traffic."
Adam Levine could win this whole thing
Ubiquitous Maroon 5 frontman Adam Levine wants to set the record straight. "I'm not arrogant," he told GQ in 2014. "I'm cocky. It's different. Cocky is playful." To put it another way, the perpetual VMA-basher told the men's mag: "I'm confident. Some people don't like confidence. They resent confidence."
In fact, Levine is so confident, he reportedly felt within his rights to tell GQ journalist Jessica Pressler how to frame her article about him: "You know what the gist of this article is?" he mused. "Your opening line can be: 'You don't have to like me, but I'd prefer it if you did.'" Levine thinks this megalomania is par for the course. "You wouldn't be a complete band without a slightly cocky frontman, would you?" he asked The Boston Globe in 2007 (via The Baltimore Sun.)
And if you're wondering how anyone could be this full of themselves, you've fallen right into Levine's trap. "I love attention," he told Details in 2012 (via Us Weekly.) "I can't stand not having it." Perhaps that explains Levine's aversion to clothing. "I spend most of my life naked," he told Cosmopolitan UK (via E! Online). "In fact, I often have to be told by the people around me that it's inappropriate to be as naked as I am."
This is a lot to digest.
Can someone please carry Ariana Grande around like a baby?
Ariana Grande reportedly loathes her fans. A source told the New York Daily News that she acted like a prima donna after visiting a New York radio station: "She did autographs and pics and was all smiles until she got into the elevator," the insider dished: "As soon as the doors shut she said, 'I hope they all f**king die.'" Grande reportedly left a photo shoot in Australia because she was displeased with the photographers. Her entourage allegedly ordered the photogs to "shoot only from the left side of her face" and "don't use natural light." Grande's life coach allegedly quit because of her attitude.
We should also mention that Grande supposedly "has to be carried — literally carried like a baby — when she doesn't feel like walking. She says that she doesn't want her precious feet to hit the floor." That's according to a source for InTouch (via Jezebel). Though Grande's rep reportedly told Gossip Cop that story is "fake," the New York Daily News has photographic evidence.
No wonder Alexander DeLeon of rock band The Cab called her the "most stuck up, disrespectful person I've ever met in this industry." After all, the little lady once licked the goods at a donut shop without paying, while declaring, "I hate America." When surveillance footage from the bakery revealed her dirty deeds, Grande reasoned that she was simply frustrated by America's obesity epidemic.
Shia LaBeouf reportedly inspires assault
It says it right there in the headline of an April 2016 story in The Washington Post: "Shia LaBeouf is so hated that someone was assaulted just for looking like him." According to that article, a certain Mario Licato was antagonized on a New York subway merely for resembling the Transformers star. All Licato remembers is a fist hitting him and his assailant shouting: "This is because you look exactly like Shia LaBeouf!"
Based on the actor's uppity soundbites, the real Shia LaBeouf is cruising for a bruisin', too — particularly if your name happens to be movie director Michael Bay. While discussing Transformers 2, the actor told FHM (via NME): "There are a lot of people that liked the second one, but I hated it. I just didn't enjoy it. I thought we missed the mark. I got confused, I couldn't see what the f**k was going on, you know, with certain robots." If you think it's arrogant to talk smack about your own projects, please note: LaBeouf doesn't even want those millions of dollars. "If I could give the money back and get all the credibility in the world that I'm seeking, I would do it tomorrow," he told USA Today.
If you don't want to feed this monster ego — which can take the form of impromptu performance art at a moment's notice — CollegeHumor has helpfully compiled a list of "10 Easy Ways to Ignore Shia LaBeouf." Refer to it often.
​Brett Ratner: Arrogance with raunch
Salon scribe Andrew O'Hehir describes Rush Hour director Brett Ratner with unusual succinctness: A 2011 piece in Salon refers to Ratner as "an arrogant and insensitive creep." Multiple witnesses claim the director stunned NYU students by implying that none of them had seen Rush Hour 3 because they were too busy watching"some f*g sh*t." Similarly, Ratner was fired as producer for the 2012 Academy Awards after claiming rehearsals are "for f*gs."
He later wrote an arrogant non-apology — in which he refers to himself as a storyteller: "It was a dumb way of expressing myself. Everyone who knows me knows that I don't have a prejudiced bone in my body. But as a storyteller I should have been much more thoughtful about the power of language and my choice of words."
In Suck It, Wonder Woman!: The Misadventures of a Hollywood Geek, actress Olivia Munn describes a sexual peccadillo with an unnamed Hollywood director thus: "A grown man in an oversized shirt holding his undersized manhood in hands glistening with shrimp fat." Ratner acknowledged on Attack of the Show that he's the mystery man, but he denied the shrimp (via The Huffington Post). According to Reuters, Ratner also told Howard Stern he was "probably the best in the world" at a particular sex act, regaling the shock jock with gross tales that are not suitable for work.
In 2017, Ratner was accused of sexual misconduct by multiple women, prompting Warner Bros. to cut ties with this particular storyteller.