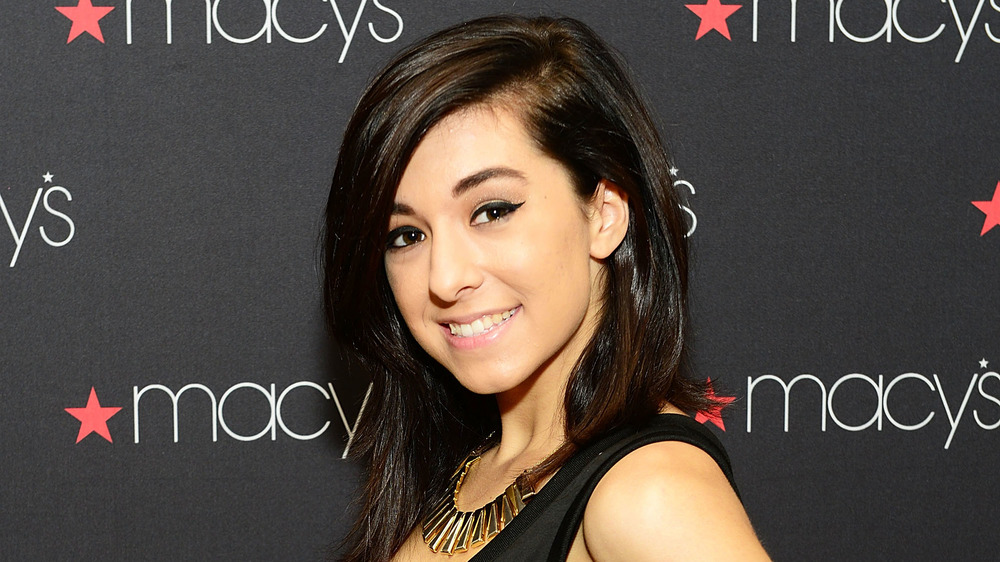 Ahh, YouTube. How many hours have we spent lost in your depths, each click sending us deeper into the internet's rabbit holes? Countless, probably — especially since YouTube stars make close to $20 million per year. According to Forbes, the top 10 YouTubers of 2018 earned an aggregate $180.5 million — that's a lot of clicks. But how do YouTube stars make so much money? Why do we love their content so much that brands pay them literal millions to sell us stuff?
The connection. Social media, like Twitter, Instagram, and all the rest, make us feel connected to the people we see on our screens, as if they were our friends in real life. This is especially true of YouTubers; these internet stars give in-depth looks into their daily lives — they often show viewers their bathrooms, for goodness' sake — from skincare routines to intimate details about their creative processes, all in high definition.
Simply put, the biggest YouTube stars feel like they're our friends. So, just like when a friend dies, the death of a YouTuber is immensely painful. These famous YouTube stars were friends to their millions of viewers and were, sadly, lost far too soon.
YouTube star Talia Castellano lost her battle with two different cancers in 2013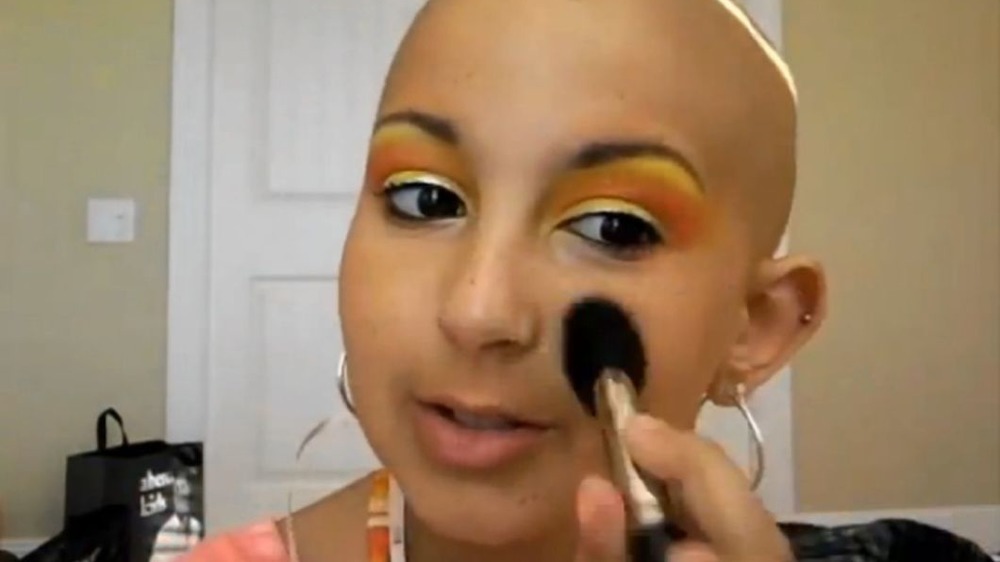 Talia Joy Castellano was an inspiring YouTube star and honorary CoverGirl who died much too soon because of childhood cancer. Her official Facebook page details her incredible story, beginning with her neuroblastoma diagnosis when she was just 7 years old. Then, in August of 2012, Castellano was also diagnosed with MDS preleukemia.
However, the lighthearted little girl didn't want to let cancer run her life, so she started doing makeup tutorials and posting them on YouTube to be a happy voice of children with cancer. She became famous for using makeup to feel beautiful even when she lost her hair from chemotherapy, using the catchphrase, "Makeup is My Wig."
Castellano became so popular on YouTube that she was named an Honorary CoverGirl by Ellen Degeneres on The Ellen Show in 2012. Additionally, Today's Facebook post about Castellano was also the publication's most "liked" post of the year, topping out at 897,746 likes. But, sadly, Castellano "earned her wings" in 2013 when she was just 13 years old. According to her Facebook page, she wanted "to leave her footprints, and handprints" on this world, which she most certainly achieved.
YouTube star Rich Piana died of heart disease in 2017
Rich Piana was famous for his go-big-or-go-home workout style, showcasing his massive muscles and expert bodybuilding tips for over a million YouTube subscribers. Unfortunately, his "whatever it takes" mindset was just a symptom of a common bodybuilder body dysmorphia nicknamed "bigorexia." Piana detailed his struggle with the disorder in a 2015 interview with Bios3training's Jerry Ward, saying that he's had trouble with his body image since he was a child: "You know, we look in the mirror and we look small, and we see a picture of us and [we're] like…'I didn't realize I was that big.'" And big he was. The bodybuilding YouTuber was 6'1" and over 300 pounds — a weight he achieved through his open use of anabolic steroids and human growth hormones.
Sadly, Piana's steroid abuse might have caused his death. People reported that the YouTube star collapsed close to his Florida home in August of 2017, was placed in a medically-induced coma, and died two weeks later. The autopsy report detailed that Piana suffered from an enlarged heart and hardened arteries — both of which, according to Men's Health, are common symptoms of steroid abuse.