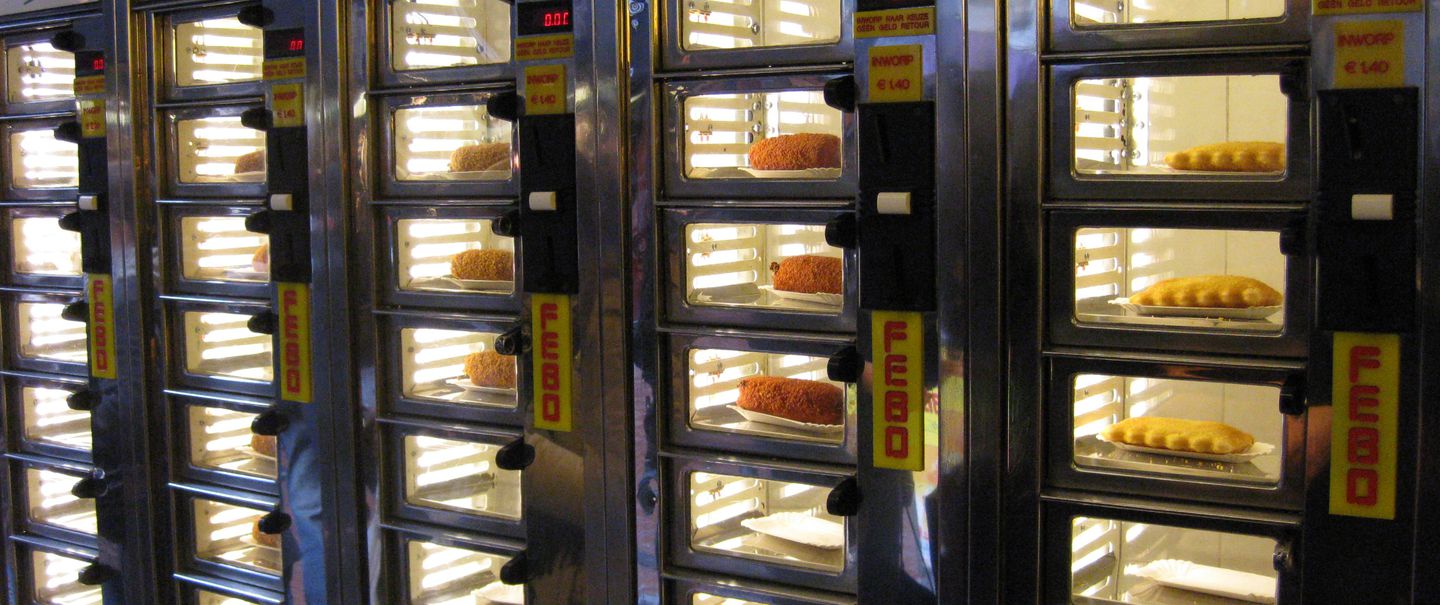 Supersize Imports
If you've spent time traveling abroad, you've likely encountered unique foods in other countries that you wish we had here in the U.S. — including some unexpectedly great flavor combinations. And while we tend to see American fast food restaurants increasingly dominating the landscape around the globe, there are actually quite a few homegrown chain restaurants in other countries that have become a point of pride for local flavor. Find out what delicious dishes these international food chains have to offer that we're missing out on here in the U.S.
Chicken Cottage
Country: United Kingdom
This popular fast casual chain, which got its start in North London in 1994, may remind you of a certain fried chicken specialist in the U.S. — but they offer plenty of tasty twists that set it apart. In addition to the classics of fried wings, strips, poppers, and nuggets, Chicken Cottage offers heatseekers a fiery option with their grilled peri-peri chicken, which uses a spicy pepper from Portugal that's popular in South Africa and elsewhere. They also serve lamb burgers and kebab wraps, as well as veggie options. They've expanded to Italy, Germany, Nigeria and even Iraq, but sadly no sign of them heading to the U.S. — yet.
Mos Burger
Country: Japan
At first glance, this beloved Japanese chain may seem like a typical burger joint, but it's really so much more. Mos Burger — which is named for the eco-minded acronym of "Mountain, Ocean, Sun" — offers a huge variety of made-to-order options for nearly every palate, and incorporates locally sourced ingredients as much as possible. The classic Mos burger features a beef patty topped with a chili sauce, sliced tomato, and diced onions, and while you can opt for a teriyaki burger, a chicken patty, a fried fish or shrimp patty, and a soy patty — all with a host of topping options — it's the rice buns that are the real standout. Since opening in 1972, they've expanded to some 1,700 restaurants throughout Asia and Australia.

For more great food articles and dining tips, please sign up for our free newsletters.
FEBO
Country: Netherlands
Celebrated more so for its convenience than the caliber of the food, the popular FEBO chain would nonetheless be a welcome addition to the U.S. Employing the retro-style automats popular in 1950s America, FEBO offers an array of cheap fried goodness, including burgers, chicken, milkshakes, and more. One of the most popular items is the cheese soufflé — a deep-fried puff pastry filled with gouda — along with the veal and beef croquettes, a breaded cheese stick, and the Bami — an Indonesian-inspired snack of deep-fried noodles and vegetables.
Toast Box
Country: Singapore
While we've been obsessing over avocado toast here in the U.S., the folks at Toast Box have been perfecting their toast game since 2005. Here you'll find thick slices of toast topped with everything from the Singaporean staple of butter and kaya — a jam made with eggs, sugar, coconut milk, and pandan leaves — to peanut butter, strawberry jam and even spicy fried shrimp. They're also known for traditional Nanyang Kopi coffee, as well as great lunch options like coconut curry and laksa, a spicy noodle soup.
AlBaik
Country: Saudi Arabia
Saudi Arabia is so obsessed with the chicken from AlBaik, that fans have stampeded when locations open and there's even an underground network of people who buy meals from the restaurant and deliver it via car — known as a "chicken run." Now that sounds like something we're missing out on. Loyalists claim it's the secret blend of spices and the broasting technique used, which combines pressure cooking with deep frying. The garlic sauce also seems to be a key component. Whatever it is, we hope they open up shop here.
Supermac's
Country: Ireland
Supermac's may sound vaguely like a spinoff of a certain stateside burger joint, but ask any Irish reveler heading there after a few pints at the pub and they'll tell you it's as local as a potato. The menu features an array of burger variations made from 100 percent Irish beef, as well as a veggie burger, and grilled and fried chicken. But perhaps the biggest draw are the loaded fries (or rather chips as they say), which included toppings like curry and cheese, garlic sauce, and "taco" with ground beef, cheddar, and taco sauce. Launched in Galway in 1978, Supermac's has since expanded to over 100 locations across Ireland. They've also partnered with Papa John's there, so perhaps the pizza giant will bring those fries to the U.S. sometime.
Goli Vada Pav
Country: India
While fast food is often fairly meat-centric, India's Goli Vada Pav runs contrary to the trend offering meat-free options to the country's large vegetarian population. The namesake vada pav, a spicy potato patty fried in chickpea batter and served on a bun with chutney, is a hugely popular street snack in Mumbai. The menu also features other tempting options like the paneer wrap — essentially a fried cheese sandwich — fried pickles, and sabudana vada — a fried mix of potato, peanuts, chilies, and tapioca pearls.
Habib's
Country: Brazil
Despite Brazil having a small population of Middle Eastern descent, Habib's has grown to be a massively popular chain serving Middle Eastern specialties, including hummus, tabbouleh, and stuffed grape leaves. The most popular dishes are esfiha (also known as sfiha), a pie-like flatbread filled with beef, chicken or cheese, and kibe (also known as kibbeh), a fried croquette filled with beef and onions. They also serve a variety of unique sandwiches, burgers, and Brazilian pastels — a crispy, half-circle savory pastry with various fillings Since opening in 1988 in Sao Paulo, Habib's has grown to over 450 locations, so they must be doing something right.
Wienerwald
Country: Germany, Hungary, Turkey, Egypt
Since first opening in Munich in 1955, Wienerwald has been celebrated for its crispy, spit-roasted chicken — and not for hot dogs as many Americans assume. (The name translates to "Vienna Woods.") In addition to the famous golden chicken, they also offer specialties like the schnitzel burger with a battered and fried chicken breast, and for dessert a "Viennese Style" apple strudel. While the company expanded to over 1,600 locations in 1978 with locations across Europe and the U.S., the rapid growth led to bankruptcy and they closed most of the locations. But if we're lucky, maybe they'll try again. Maybe just not as many this time.
Harvey's
Country: Canada
One restaurant chain that might actually be within striking distance for many Americans is Harvey's, proudly based in Canada. Aside from its 100% Canadian-beef burgers that rival U.S. chains' counterparts in heft and topping options, Harvey's offers that classic Canadian favorite poutine (a rib-sticking mix featuring fries, gravy and other toppings) in variety of forms including a Buffalo chicken version. Also on the menu are fried pickles and "frings," a combo of fries and onion rings. Should Harvey's migrate south, potato fans in the U.S. would have reason to sing "O Canada."