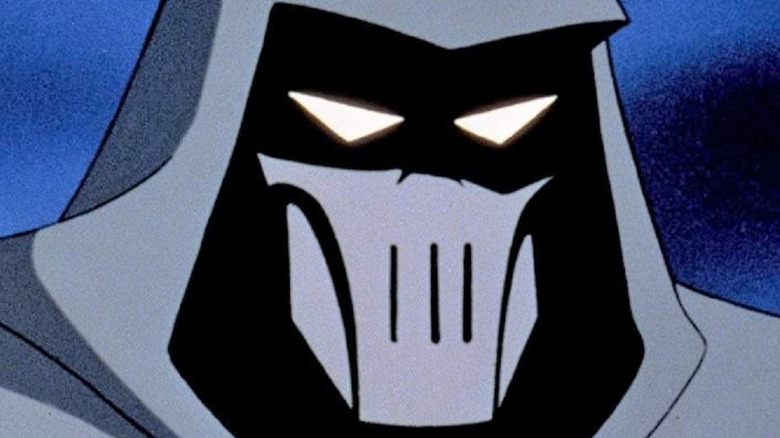 Of all the different styles and production methods that make movie magic possible, there's something truly special about animation. Knowing that a large team of skilled artists and storytellers got together and painstakingly made every frame from scratch, be it with traditional ink and paint or with computer-based technology, makes an animated movie all that more special, particularly if it's a well-written, superbly voice-acted entry. The best animated movies are the ones that couldn't have been presented in any other way, and these fictional worlds created from the minds of visionaries are just so engrossing.
HBO Max is home to numerous cartoon movies of the past and present. We're talking hits, obscure gems, and cult classics alike. Here are all the best ones — some for kids, some for adults, some for audiences of all ages — currently available on the streaming giant.
Updated on August 26, 2021: HBO Max changes its offerings often, so we'll keep this list updated to reflect those changes to the streamer's catalog. Check back each month to keep current with the best animated features available on the service.
The Lego Batman Movie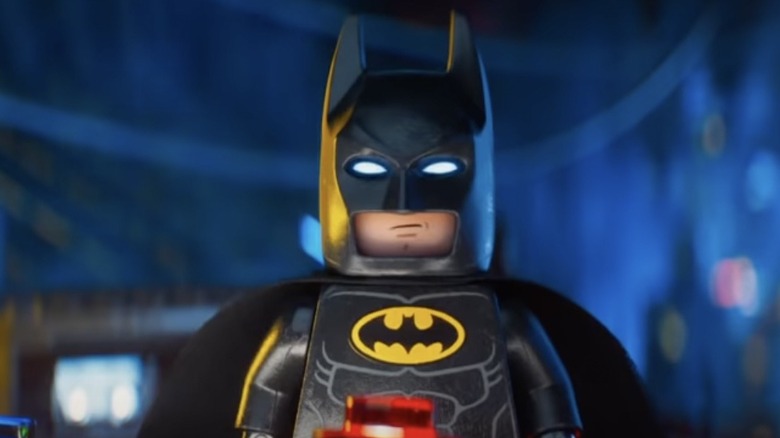 The breakout character of the deliriously fun and joyfully chaotic "The Lego Movie" was Batman — or rather the Will Arnett-voiced sendup of the World's Greatest Detective, scripted and played as an immature, overwrought, over-sensitive malcontent comically overcome with superficial "darkness." In "The Lego Batman Movie," this pitiful and silly Batman gets his own vehicle in which he can mope around and pretend to be happy that he's alone, all while playing with his various Bat-gadgets and keeping an overzealous Robin and the most ridiculous villains from his rogues' gallery in check.
Starring: Will Arnett, Michael Cera, Zach Galifianakis
Director: Chris McKay
Year: 2017
Runtime: 104 minutes
Rating: PG
Spirited Away
HBO Max is the streaming home of the animated features from Studio Ghibli, the storied Japanese production company long presided over by animation master Hayao Miyazaki. His often challenging and occasionally spooky films — based on novels, folklore, or some combination thereof — appeal to adults as much as, if not more than, children.
For example, take "Spirited Away." It's the haunting story of 10-year-old Chihiro, who moves to rural Japan and encounters an enchanted amusement park … where her parents are turned into pigs and she's engaged into a life of servitude at a bathhouse for spirits. Making things even complicated, Chihiro has to navigate some tenuous relationships with a domineering old witch and an enigmatic figure known only as "No Face." It's such a beautiful story that in 2002, it became the second-ever winner of the Academy Award for Best Animated Feature and for good reason.
Starring (English Dub): Daveigh Chase, Jason Marsden, Suzanne Pleshette
Starring (Original Voice Dub): Rumi Hiiragi, Miyu Irino, Mari Natsuki
Director: Hayao Miyazaki
Year: 2001
Runtime: 124 minutes
Rating: PG
Howl's Moving Castle
A lushly drawn fantasy from Studio Ghibli and Hayao Miyazaki, "Howl's Moving Castle" is a faithful adaptation of the fantasy novel by Diana Wynne Jones. It's about a young woman named Sophie who labors all day in her parents' hat shop, fantasizing about what life would be like with a mysterious, handsome, blond stranger she frequently encounters. But on a family trip, she runs afoul of the Witch of the Waste who, jealous of Sophie's youth and beauty, curses her to live out her days as an old woman. Sophie then catches up with that mysterious stranger, a wizard who lives in a castle he can transport through time and space at will and which is populated by a fireplace-dwelling demon named Calcifer. And with that, Sophie is living with the wizard named Howl and exploring a world of magic and mischief.
Starring (English Dub): Emily Mortimer, Christian Bale, Billy Crystal
Starring (Original Voice Dub): Chieko Baisho, Takuya Kimura, Tatsuya Gashuin
Director: Hayao Miyazaki
Year: 2004
Runtime: 119 minutes
Rating: PG
My Neighbor Totoro
In this classic feature from Studio Ghibli, it's not quite clear if the gigantic, smiling, fuzzy creature who bellows his name as "Totoro" is a real but magical being or just a flight of fancy from sisters Satsuke and Mei. It's abundantly true, however, that Totoro comes along when the girls need him most. Sent to a country house with their distracted father while their mother convalesces from a serious illness elsewhere, Totoro — as well as tiny "soot sprites" and a furry, living cat-bus — provide all the joy, comfort, wonder, and distraction Satsuke and Mei can enjoy.
Starring (English Dub): Dakota Fanning, Elle Fanning, Tim Daly
Starring (Original Voice Dub): Noriko Hidaka, Chika Sakamoto, Shigesato Itoi
Director: Hayao Miyazaki
Year: 1988
Runtime: 88 minutes
Rating: G
Curious George
Curious George, the curious little monkey who was the subject of classic picture books by Margaret and H.A. Rey, gets his feature film moment and an origin story. In this sweet, gentle, and low-key adventure, viewers learn how the world's friendliest and smartest simian comes to live with the Man in the Yellow Hat, an explorer who travels to Africa to find an artifact for a New York museum. George hitches a ride back to America, makes a connection with the hat-wearing sweetheart, and saves the day (but after causing a lot of mild chaos, of course), resulting in a lovable film that's perfect for the whole family.
Starring: Will Ferrell, Drew Barrymore, Frank Welker
Director: Matthew O'Callaghan
Year: 2006
Runtime: 87 minutes
Rating: G
Ponyo
"Ponyo" is a wildly original, high-concept fairy tale — it's about sentient sea creatures, friendship, and childhood loneliness — but it's so charming and engaging that it feels familiar. Another entry from Studio Ghibli, it's about a princess of the deep sea realm (and also a goldfish) who secretly visits a human village on land, where she meets a little boy, Sosuke, who names her Ponyo. As their bond grows, so too does Ponyo's affinity for human culture and her desire to be a full-time person, partially so she can hang out with Sosuke and his mother and partially because she's got an insatiable desire for ham.
Starring (English Dub): Noah Cyrus, Frankie Jonas, Tina Fey
Starring (Original Voice Dub): Yuria Nara, Hiroki Doi, Tomoko Yamaguchi
Director: Hayao Miyazaki
Year: 2008
Runtime: 100 minutes
Rating: G
Early Man
Through his clay-and-plasticine animation studio Aardman Animation, Nick Park has often chronicled and gently satirized stereotypically British things, such as pastoral farm settings with "Shawn the Sheep" and a low-key, cheese-loving dorks with his "Wallace and Gromit" shorts. With "Early Man," Park and company take aim at the great uniter of the English — soccer, or as they call it, football. The film is a fantastical and alternative historical take on the creation of the sport, taking place a million years ago, in which a group of ill-refined cavemen square off against fancy Bronze Age elites in an effort to preserve their way of life via a high-stakes game of soccer.
Starring: Eddie Redmayne, Tom Hiddleston, Maisie Williams
Director: Nick Park
Year: 2018
Runtime: 88 minutes
Rating: PG
The Secret World of Arrietty
Hayao Miyazaki helped adapt the enduringly popular children's novel "The Borrowers," which follows the day-to-day adventures of what is quite literally a small family. Tweenage Arrietty and her parents stand just a few inches high and live in the bowels of a large estate. She's just reached the age where she can accompany her taciturn father on his nightly missions to pilfer, or borrow, small amounts of supplies from the humans who aren't aware they share a house with little folks. But this delicate balance is disturbed when Sho, the full-size human boy in the house, spots Arrietty one day, leading to the sort of magical adventure that only Studio Ghibli can create.
Starring (English Dub): Bridgit Mendler, David Henrie, Amy Poehler
Starring (Original Voice Dub): Mirai Shida, Ryunosuke Kamiki, Shinobu Otake
Director: Hiromasa Yonebayashi
Year: 2010
Runtime: 94 minutes
Rating: G
Happy Feet
Thanks to the success of "March of the Penguins" and the objective fact that they're adorable, penguins enjoyed a major pop cultural moment in the mid-2000s, which culminated in the first of two "Happy Feet" films. Realistically rendered in extraordinary CGI animation, the movie takes place in a well-populated emperor penguin colony in Antarctica during a very dramatic mating season. A young male penguin named Mumble needs to find his female penguin counterpart and sets out to do so the way all other penguins always have (well, according to "Happy Feet") — by singing. He can't sing worth a darn, however, meaning he's going to have to show off his tap-dancing skills. This is all merely a pretense for numerous, expertly choreographed, penguin-based song-and-dance numbers.
Starring: Elijah Wood, Robin Williams, Brittany Murphy
Director: George Miller, Warren Coleman, and Judy Morris
Year: 2006
Runtime: 108 minutes
Rating: PG
Kiki's Delivery Service
In this jaunty and playful lark from Studio Ghibli, witches have fully integrated into regular human society, but when they hit 13, it's time for them to leave home and make their own way in the world, even if they lack the emotional maturity, confidence, or means of support to do so. Such are the circumstances facing young witch Kiki, who, possessing the ability to magically fly, soars into a new and unfamiliar village with her sarcastic and above-it-all pet cat, Jiji. She then boards with a friendly baker who gives her a job delivering breads and such. And thus begins our hero's delivery service, and she takes on one comically perilous journey after another as she flies into self-sufficiency.
Starring (English Dub): Kirsten Dunst, Phil Hartman, Tress MacNeille
Starring (Original Voice Dub): Minami Takayama, Rei Sakuma, Keiko Toda
Director: Hayao Miyazaki
Year: 1989
Runtime: 104 minutes
Rating: G
Watership Down
"Watership Down" is an allegorical tale about the evils and horrors of war, told in the form of a conflict between rival tribes of rabbits. A gritty, brutally animated version of Richard Adams' classic novel, it follows a group of bunnies led by Fiver (after he experiences a vision of the end times for his warren) as they seek out a new home. Unfortunately, along the way, they must contend with other vicious rabbits and encroaching humanity to boot. Despite the fact it's animated, it's just as graphic, bloody, and horrifying as a live-action war movie starring and made for adults.
Starring: John Hurt, Richard Briers, Michael Graham Cox
Director: Martin Rosen and John Hubley
Year: 1978
Runtime: 91 minutes
Rating: PG
Princess Mononoke
According to the violent, harrowing, and epically scoped Studio Ghibli film "Princess Mononoke," humans, the gods, and nature lived a relatively calm co-existence until the 14th century. What changed all that? Well, in this incredible film, it's when Prince Ashitaka suffers an attack by a boar god, resulting in a supernatural infection. Desperate for help, he seeks a cure from the deer god Shishigami, and on his journey, he gets caught up in a war between forest creatures and the destructive, nature-consuming humans of a mining village. Ashitaka soon joins the side of the animals, led in their struggle by the mysterious, wolf-raised human, Princess Mononoke. One of Studio Ghibli's darker films, "Princess Mononoke" is a beautifully animated study of the ever-growing conflict between man and nature.
Starring (English Dub): Billy Crudup, Claire Danes, Minnie Driver
Starring (Original Voice Dub): Yōji Matsuda, Yuriko Ishida, Yūko Tanaka
Director: Hayao Miyazaki
Year: 1997
Runtime: 133 minutes
Rating: PG-13
The Night Is Short, Walk on Girl
Animation was the only way to present this surreal, bewildering, and pleasantly disarming mix of comedy, romance, and the bloom of youth from filmmaker Masaaki Yuasa, an iconoclastic superstar in the Japanese animation industry. In this evocatively titled film, two female college students, known only as Junior and the Black-Haired Maiden, enjoy a wild night out in the big city. Meanwhile, a man identified as Senior wants to tell Junior he loves her, but as this is a romantic comedy, forces conspire to keep them apart. Those circumstances include fights, party-crashing, a drinking contest with a ghost monster, experimental theater, weirdos, and lots more alcohol.
Starring (English Dub): Kellen Goff, Jackie Lastra, Eddy Lee
Starring (Original Voice Dub): Gen Hoshino, Kana Hanazawa, Hiroshi Kamiya
Director: Masaaki Yuasa
Year: 2017
Runtime: 92 minutes
Rating: PG-13
From Up on Poppy Hill
This 2011 Studio Ghibli film originally made for Japanese television is a period piece, set in 1963 when Japan was at a cultural and historical crossroads. A generation removed from World War II, the nation looked to move on and modernize from the crushing conflict and into a peaceful and illustrious future as it prepared to host the Summer Olympics. That's the backdrop for the story about the past and future colliding. Yokohama high school student Umi meets Shun, a school newspaper reporter, and together they aim to improve their local teen hangout, if only they can save it from the clutches of city redevelopers who have marked the building for demolition. It's sweet, it's nostalgic, it's absolutely delightful.
Starring (English Dub): Sarah Bolger, Anton Yelchin, Jamie Lee Curtis
Starring (Original Voice Dub): Masami Nagasawa, Junichi Okada, Jun Fubuki
Director: Goro Miyazaki
Year: 2011
Runtime: 91 minutes
Rating: PG
The Wind Rises
Flight and flying machines often figure into the plot of the films of Studio Ghibli and Hayao Miyazaki, none more so than in the final film he directed before his retirement, "The Wind Rises." It's really the story of Japan in the first half of the 20th century, depicting the Great Kanto Earthquake in 1923, an economic depression, tuberculosis outbreak, and early days of World War II. But it's told via the point of view of one individual, Jiro, an aviation enthusiast who dreams of being a pilot but can't because of vision problems. Instead, he becomes one of Japan's most important and successful fighter pilot designers and also falls in love along the way.
Starring (English Dub): Joseph Gordon-Levitt, Emily Blunt, John Krasinski
Starring (Original Voice Dub): Hideaki Anno, Miori Takimoto, Hidetoshi Nishijima
Director: Hayao Miyazaki
Year: 2013
Runtime: 126 minutes
Rating: PG-13
Legend of the Guardians: The Owls of Ga'Hoole
Nobody takes traditionally fluffy genre-work — fantasy, sci-fi, superhero stuff — more seriously than Zack Snyder, and before he tackled the DC Comics canon, he gave children's films a try with the would-be franchise starter "Legend of the Guardians: The Owls of Ga'Hoole," an allegorical animal saga that evokes "Watership Down" and the "The Secret of NIMH" as much as it does "Lord of the Rings" or "Star Wars." Also, movies about owls, so fascinating and beautiful, are exceedingly rare, and this one fills that niche. As for the plot, a father tells his sons the folktales of the titular Guardians, who saved the owl race from the Pure Ones by fighting a war for the ages. When the Pure Ones make their return, it's these young owls that must find the real Guardians and encourage them to pick up the fight they thought they'd put behind them.
Starring: Jim Sturgess, Emily Barclay, Ryan Kwanten
Director: Zack Snyder
Year: 2010
Runtime: 97 minutes
Rating: PG
The Polar Express
A modern-day holiday classic and a breakthrough in movie-making technology, "A Polar Express" is based on (and closely resembles the lush visuals of) Chris Van Allsburg's storybook of the same name. In this dreamy, magical, enveloping adventure, created through innovative motion-capture technology, a boy in 1956 on the cusp of no longer believing in Santa Claus is picked up by the Polar Express on Christmas Eve. He then takes this magical train with a number of other characters (many of them portrayed by a cartoon Tom Hanks) all the way to the North Pole of Christmas lore. If you're in the mood for a Christmas classic, this one's as cozy as a cup of hot chocolate.
Starring: Tom Hanks, Daryl Sabara, Nona Gaye
Director: Robert Zemeckis
Year: 2004
Runtime: 99 minutes
Rating: G
Robots
Imagine a world populated entirely by robots — but not slick, modern, human-mimicking robots. Instead, we're talking clunky, creaky ones loaded with gears, dials, and other simple machines, combining the most notable aspects of medieval automatons and early 20th century sci-fi androids. That's the backdrop for "Robots," a kids' movie with a hefty through line of anti-corporate satire. Inventor-bot Rodney Copperbottom yearns to work for robot parts maker Bigweld Industries until it's overtaken by wicked businessman-bot Phineas T. Ratchet, who plans to make every robot in the world of robots pay for his costly upgrades. And now, it's up to Rodney and his wacky robot friend, Fender, to take down Ratchet.
Starring: Ewan McGregor, Halle Berry, Robin Williams
Director: Chris Wedge and Carlos Saldanha
Year: 2005
Runtime: 89 minutes
Rating: PG
Earwig and the Witch
This Studio Ghibli adjacent film, originally made for Japanese television, includes some of the animation house's tried-and-true elements. It's about a plucky independent orphan named Earwig who stumbles on a magical world. Of course, Earwig doesn't really want to leave her idyllic rural orphanage nor does she like being put to work at the home of a mysterious couple who are up to many kinds of magic. But as she gets to know them better, she discovers they're at turns gross, lovely, and wonderful … and they may know more than they're letting on about Earwig's biological mother, a long-gone rock star. Don't let the bad Rotten Tomatoes scores scare you off — it's a magical adventure, complete with a Kacey Musgraves song that's a real banger.
Starring (English Dub): Vanessa Marshall, Taylor Paige Henderson, Richard E. Grant
Starring (Original Voice Dub): Shinobu Terajima, Kokoro Hirasawa, Etsushi Toyokawa
Director: Goro Miyazaki
Year: 2020
Runtime: 82 minutes
Rating: PG
Spies in Disguise
Spy movie tropes are so entrenched at this point that adult spy movies like the James Bond series are essentially live-action cartoons. They might as well make an animated spy movie for kids with those time-tested ingredients such as fancy gadgets and incredibly cool agents. Here then is the fun and energetic "Spies in Disguise," which concerns suave ultra-spy Lance Sterling and his nerdy colleague, Walter Beckett, a child genius gadget maker. They must team up as never before, and as true equals, when they have to stop a cyber-criminal … despite Sterling having been transformed into a pigeon.
Starring: Will Smith, Tom Holland, Rachel Brosnahan
Director: Nick Bruno and Troy Quane
Year: 2019
Runtime: 101 minutes
Rating: PG
Fantastic Planet
Imagine if "Yellow Submarine" was a science fiction story instead of a surreal fantasy, and then imagine it looked like the old interstitial animations on "Monty Python's Flying Circus." And then imagine it left the viewer unsettled and contemplating the purpose and tenuous existence of the human race for days on end. That's the overall vibe of "Fantastic Planet," or as it was released in its original French, "Le Planete Sauvage." Set on the creepy planet of Ygam, blue intelligent creatures called Draags import humans as pets. The movie focuses on one of these people-pets, Terr, who's accidentally imbued with advanced knowledge, and he eventually escapes and joins a band of other free and independent "Oms," leading to a majorly psychedelic conflict.
Starring: Barry Bostwick, Jennifer Drake, Eric Baugin
Director: René Laloux
Year: 1973
Runtime: 72 minutes
Rating: PG
Batman: Mask of the Phantasm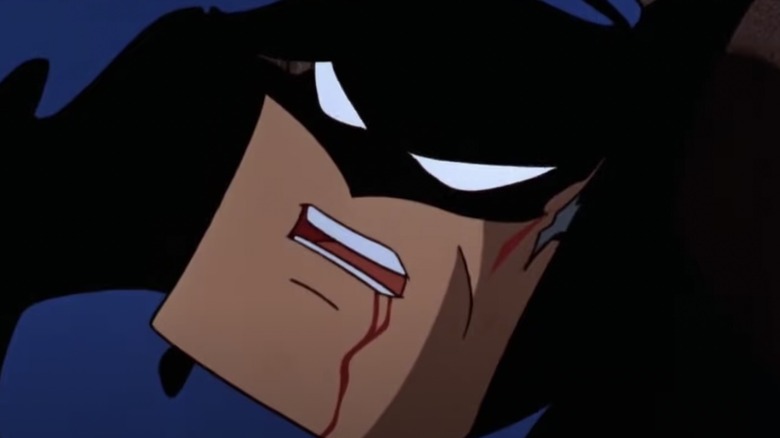 After the two Michael Keaton-starring live-action "Batman" movies and before Val Kilmer took up the cowl and cape, another film about Gotham City's Dark Knight hit theaters, based on the moody, brooding, and unsettling after-school Fox show "Batman: The Animated Series." Titled "Batman: Mask of the Phantasm," the film finds the titular hero in one of the toughest situations of his crime-fighting career. He's blamed for a series of high-profile murders of Gotham City criminal underworld figures, but it's actually the work of a different, much more unhinged vigilante crimefighter, and one to whom Batman (and his alter ego, Bruce Wayne) has a long-standing connection.
Starring: Kevin Conroy, Dana Delany, Stacy Keach Jr.
Directors: Eric Radomski and Bruce Timm
Year: 1993
Runtime: 76 minutes
Rating: PG
Epic
"Epic" is a huge adventure about tiny things. The forest is a vast universe unto itself, a rich ecosystem where plants, insects, animals, birds co-exist, along with fairies and tiny humanoid warriors called Leafmen. And in the middle of all this, there's M.K., a teenager grieving her recently deceased mother and growing ever distant from her father. Obsessed with proving the existence of miniature forest people, M.K. is soon magically whisked away to their pint-sized realm. And there, she finds herself in the midst of a war over the forest between the Leafmen, the fairy Queen Tara, and the wicked, power-mad Mandrake, ruler of the Boggans.
Starring: Amanda Seyfried, Colin Farrell, Beyoncé
Director: Chris Wedge
Year: 2013
Runtime: 103 minutes
Rating: PG
The Cat Returns
In the 1995 Studio Ghibli feature "Whisper of the Heart," the central character encounters an antique cat statue called "the Baron," and the film descends into a fantasy sequence about this charming gentleman feline. Seven years later, the cat returned in "The Cat Returns." Here, shy student Haru can communicate with kitties, and she saves one from getting hit by a truck. That cat is actually Lune, the prince of the Cat Kingdom. She's nearly roped into marrying Lune as a thank you, but instead, she follows the guidance of a mysterious voice, who tells her to seek out the magical Baron, who brings the transformed Haru deeper into the world of cats — one full of intrigue, darkness, and unexpected friendship.
Starring (Original Voice Cast): Chizuru Ikewaki, Yoshihiko Hakamada, Tetsu Watanabe
Starring (English Language Dub): Anne Hathaway, Cary Elwes, Peter Boyle
Director: Hiroyuki Morita
Year: 2002
Runtime: 75 minutes
Rating: G
Ride Your Wave
"Ride Your Wave," from the visionary animated filmmaker Masaaki Yuasa ("The Night is Short, Walk on Girl"), is a modern-day take on old tales of true love found and then tragically lost, like "Romeo and Juliet," only dreamy to the point of surreal and involving a lot more surfing and magical ghosts.
Hinako moves to a seaside village to go to school but mostly to surf, and after her apartment catches fire, dynamic emergency worker Minato rescues her. They fall in love, particularly after Hinako teaches Minato to ride the waves, but the sport is ultimately what kills him — he dies after surfing in a storm and rescuing a drowning victim. Hinako is distraught, but not all hope is lost — whenever she sings her and Minato's favorite song, Minato appears as a being only Hinako can see. But just as tragically as Minato's death, the two realize that they can't quite keep going on in this way, straddling two opposite realms of existence.
Starring (Original Voice Cast): Ryota Katayose, Rina Kawaei, Kentaro Ito
Starring (English Language Dub): Joey Richter, Merit Leighton, Michael Johnston
Director: Masaaki Yuasa
Year: 2019
Runtime: 95 minutes
Rating: NR