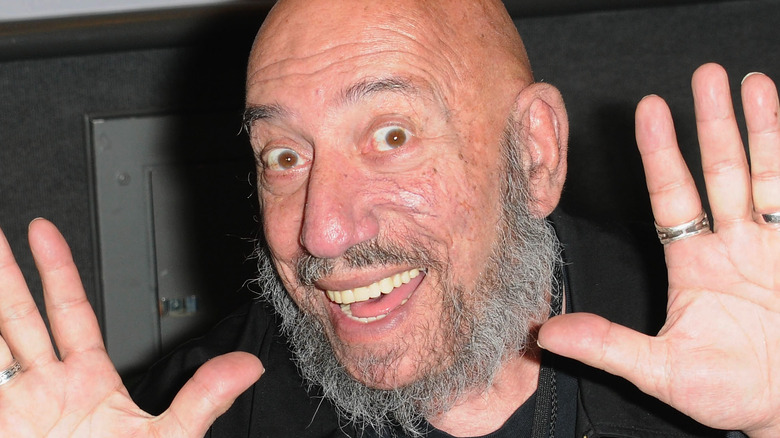 The following article contains references to depression and suicide.
If you're any sort of a fan of horror movies, then you'll be plenty aware of how even the smallest of roles and briefest of performances can remain memorable for years — even decades — to come. So, it can be more than a little crushing to discover that there are horror movie stars you might not know died — stars who helped to provide a terrifying experience on screen, and who carved an immortal legacy within the memories of audiences everywhere.
Such deaths can be easy to miss, particularly within a genre renowned for platforming the talents of character actors who maybe don't get the same level of prestige as mainstream Hollywood stars. Horror stars live on the periphery of culture after all, and as such, though their deaths are felt deeply by the community who adore them, such news can easily slip between the cracks of mainstream news.
We've lost plenty of horror icons who enjoyed big and small roles as killers, ghouls, survivors, fighters (and the odd ice-cream man) over the years. These horror movie stars who died will never be forgotten, however. Be sure to pay your respects to your faves by rewatching their greatest horror performance.
The Texas Chain Saw final girl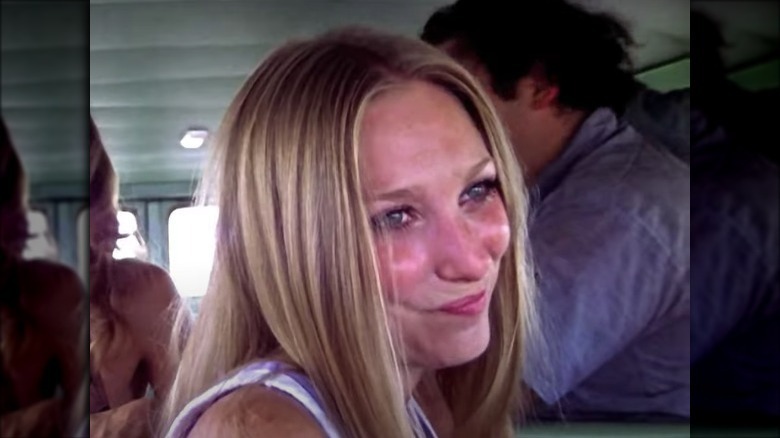 The late Tobe Hooper's "The Texas Chain Saw Massacre" galvanized a new era of horror, and established one of the greatest final girls to have ever appeared on screen: Sally Hardesty. In her harrowing, visceral performance, Marilyn Burns set a standard for horror heroines which arguably remains unmatched to this day, however, her performance may have had a little help from the notoriously terrible filming conditions of the low-budget slasher.
As Joseph Lanza's "The Texas Chain Saw Massacre: The Film That Terrified A Rattled Nation" explains, a combination of rotting animal corpses, extreme heat, and unwashed costumes led to an "intolerably putrid" atmosphere on-set (via New York Post), that made the shoot an endurance. As Burns recalled in the book, when filming was finished she was obviously relieved –- and utterly dismayed when she was called back to set to shoot one final (and majorly iconic) scene. "When I was crazy at the end of the movie, laughing hysterically, that wasn't acting," she said, "That was me, having to go back and do it one more time."
Burns sadly passed away at the age of 65 in 2014, with the Los Angeles Times confirming the star died of natural causes. The horror community subsequently paid tribute to Burns, and her acting performance that was "criminally overlooked." Calling her the "Queen of the Final Girls," Bloody Disgusting wrote in tribute to her, "if she gave this kind of performance in a Steven Spielberg historical drama she would be a shoe in for … a nomination."
The Texas Chain Saw killer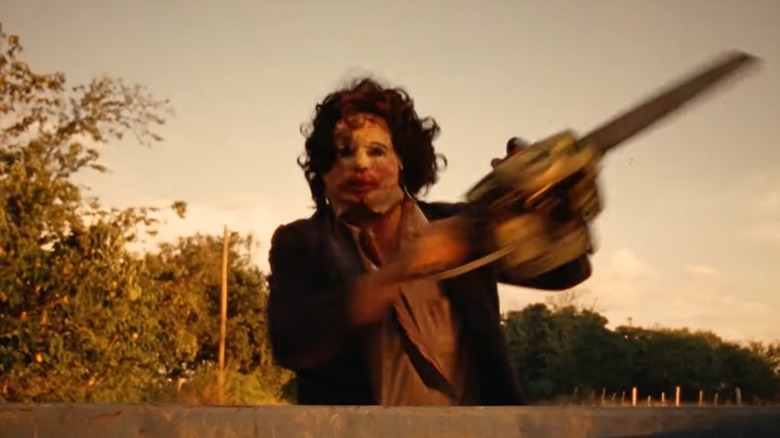 Just a year after the death of his "The Texas Chain Saw Massacre" co-star, Marilyn Burns in 2014, Gunner Hansen –- best known for his beguiling performance as balletic chainsaw creep Leatherface –- died at the age of 68, after living with pancreatic cancer (via Variety).
As reported by Vulture in their tribute to the actor, Hansen was an Icelandic-born poet who took the role as "a summer job." However, his nuanced and thoughtful approach to the villain helped shape Leatherface as a complex and mentally disturbed character, one who is utterly foreboding to the teens he slaughters, but who shrinks when in the presence of his violent family. In an interview with Entertainment Weekly Hansen said Leatherface "is so interesting because he's extremely dangerous and deadly but he's not purely evil."
Hansen was likewise adored by the horror community for being a sweet-natured icon completely at odds with the villain he depicted on screen. On Twitter, Stephen King said, "RIP Gunnar Hansen. Scared the s**t out of me as Leatherface; in person, you never met a kinder man." While horror filmmaker Adam Green called the star, "A gentle giant and a true icon in our genre." He'll undeniably continue to terrify and inspire horror fans – and unsuspecting teenagers – for many generations to come.
Elm Street's callous cop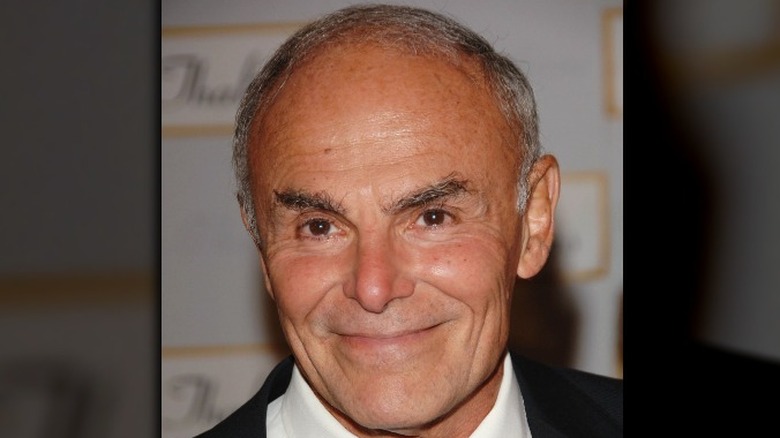 John Saxon enjoyed a long and varied acting career in a range of iconic genre movies, but he might be best known to horror fans as Donald Thompson in "A Nightmare on Elm Street" – father to Final Girl Nancy Thompson, and the local cop up against the abstract threat of dream killer Freddy Krueger. Those with a love for the horror genre may also remember him from such classics as "Black Christmas" and Robert Rodriguez's "From Dusk Till Dawn." Impressively, Saxon was also a friend and student of martial arts legend Bruce Lee, having starred opposite the icon in the venerated "Enter the Dragon" (via Yahoo! News).
The versatile genre actor died of pneumonia at the age of 83 in 2020, and clearly, he was well-loved and respected within the industry. His on-screen daughter Heather Langenkamp took to Twitter to lead tributes to the late actor. "In 3 'Nightmare' films John Saxon played the tough guy, the distant father and the hard nosed cop," she said, "but I came to know him as the kindest, most encouraging and dignified gentleman, father and husband … That shooting star you see tonight is him." Meanwhile, Freddy Krueger himself, Robert Englund, called Saxon, "my link to Hollywood's Golden Age" and warmly recalled how his "charming costar" would share "stories of working" with a whole assortment of Hollywood royalty, including "Jimmy Stewart, Marlon Brando, [and] Clint Eastwood."
The man who sold the Sunken Place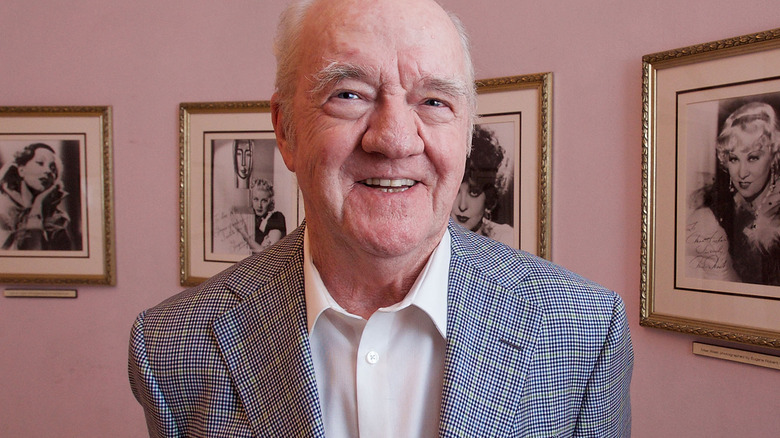 Jordan Peele's Oscar-winning horror satire "Get Out" features an assortment of unnerving scenes that crept into America's cultural consciousness and remained there. One such scene saw veteran actor Richard Herd as a creepy infomercial representative for The Order of the Coagula, promoting the racist transplantation procedure by which old white folk are transplanted into healthy Black bodies. It's a simple sequence but a memorable one for really driving home the casual systemic abuses at the core of the movie.
When Herd died in 2020 of complications from cancer at the grand age of 87, (via Variety), it was the scene by which Peele paid tribute to him, calling the actor, "a wonderful man and a true professional," who brought a perfect intensity to the brief scene. "I asked him to think of the scene as a Viagra ad trying to hide deep rage," he said, "He responded, 'That sounds like all Viagra ads to me!' Then he absolutely nailed it." The star was also known and loved for his performances in a variety of cherished films and TV shows including "Planes, Trains and Automobiles," "Midnight in the Garden of Good and Evil," "Seinfeld," and "Star Trek: The Next Generation."
Hammer horror's deadliest damsel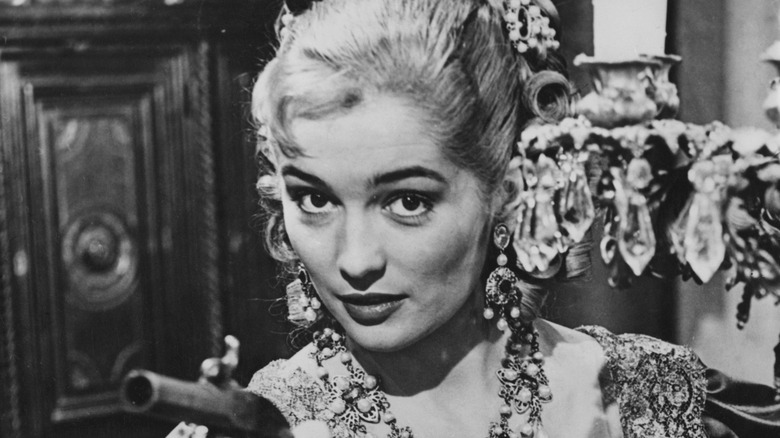 In the 60's horror heyday of legendary British film studio Hammer, there was one scream queen who reigned supreme: Barbara Shelley. The russet-haired former model was known for starring opposite horror icon Christopher Lee in "Dracula: Prince of Darkness" with a "deft two-sided" performance of vanquished purity that The Guardian once described as leaving viewers "traumatized and tantalized."
In an Express interview, the star praised the energy of the Hammer collective as being "like a family" and expressed her joy that female fans have told her how they love her for having "always played the strong woman." Shelley said, "I never thought of it in that way. The fact that I'm still getting mail from my horror fan base really touches me." Her talents extended across the horror boom of the time, and she's remained legendary for her performances in a variety of gothic horror classics for Hammer and beyond, including "Village of the Damned," "Quatermass and the Pit," and "Blood of the Vampire."
Shelley died at the start of 2021 at the age of 88, after contracting COVID-19 during a routine hospital check-up (via Deadline). In a statement, Shelley's agent Thomas Bowington paid tribute to the actor who he called "the technicolour queen of Hammer." He said, "On screen she could be quietly evil. She goes from statuesque beauty to just animalistic wildness" (via BBC).
The clown captain of the Firefly family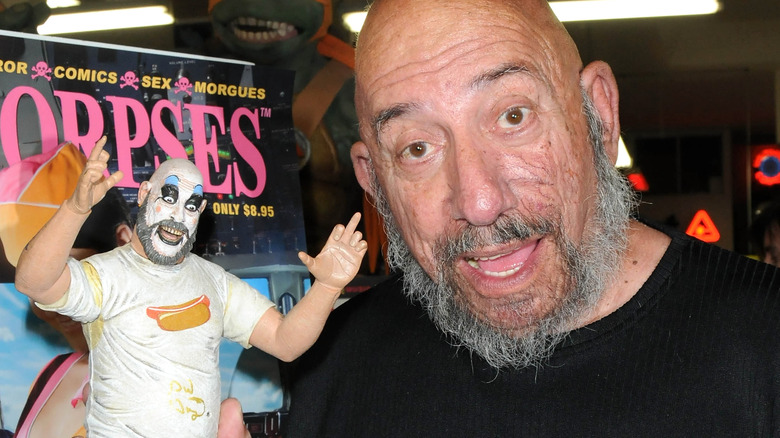 Known to one generation as the drummer of rock'n'roll band The T-Birds, and to another as the star of feminist Blaxploitation classics like "Foxy Brown," "Coffy," and "Spider Baby" actor Sid Haig finished life best known to another generation as the deranged, clown-costumed patriarch Captain Spaulding. The beloved "House of 1000 Corpses" star was 80 when he died in 2019, with Variety reporting that he died of a lung infection after being hospitalized following a fall.
His wife shared the unexpected news on Instagram and said, "He adored his family, his friends and his fans. This came as a shock to all of us." On Facebook, musician and filmmaker Rob Zombie -– who revived Haig's acting career by casting him in the role of Captain Spaulding for his horrifying Firefly Trilogy –- paid tribute to the star. Stating, "I've known for a long time how sick Sid was and what he was battling," Zombie recalled how "thankful [Haig] was for the Captain." He said, "He had completely given up on acting and now suddenly had found a whole new audience at the age of 60. I know he was thrilled and blown away by that fact."
One of the stars from The Craft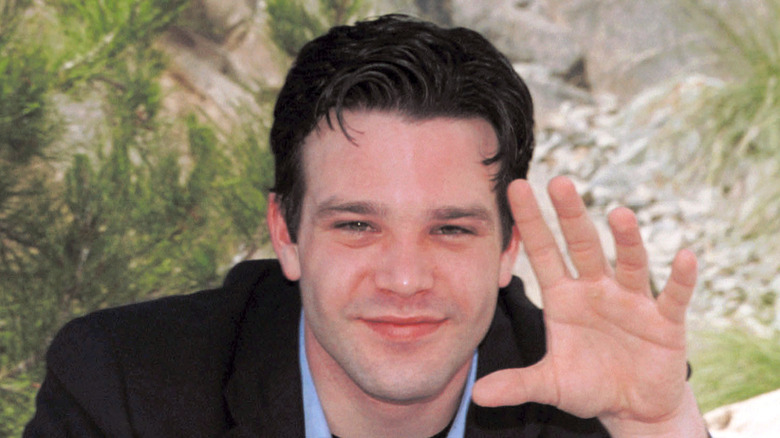 If you have any level of healthy interest in 90s pop culture, then you've likely seen "The Craft" enough times to remember Nathaniel Marston's character Trey – who, alongside Skeet Ulrich's Chris and Breckin Meyer's Mitt, is one of the three dopey dudebros who hassle the coven of witches at school and at parties. In November 2015, Marston tragically passed away at 40 after sustaining critical injuries from a car accident a month earlier (via E!).
His mother, Elizabeth Jackson, confirmed the news via Facebook where she shared the "devastating news" that her "beloved and cherished son … who was putting up the good fight until last night was not able to continue due to the traumatic and devastating nature of his injuries." Marston was probably best known for his role as Michael McBain on the ABC Soap Opera "One Life to Live." But to horror fans, he'll always be one of those three dudes who feigned fear at the four goths in his class when damn, he should have been legit scared of the witches in waiting within them.
The Necronomicon one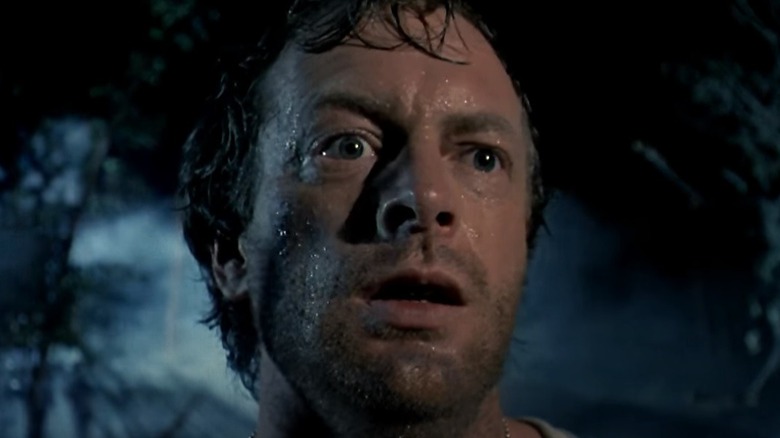 As every horror fan knows, an actor needs only to depict the one iconic character to be a part of the community for life. And that was definitely true of actor Danny Hicks, who started his career by starring as dim-witted deadite fodder Jake in Sam Raimi's classic "Evil Dead II." The performer subsequently enjoyed minor roles in a variety of genre flicks – many of which made by Raimi, who notoriously loves to re-cast his pals – including "Darkman," "Maniac Cop," "My Name is Bruce," "Wishmaster," and even "Spider-Man 2."
At the start of Summer 2020, Hicks shared that he'd received a devastating health diagnosis that didn't give him long to live. In a Facebook post he wrote, "To all the people that I never got to meet, and the 6,018 die hard fans that enjoyed my work. I have some bad news. I have been diagnosed with stage 4 cancer. I have approximately 1 to 3 years to live. But I gotta tell ya, I sure as hell packed a whole bunch of living into my 68 years." Hicks sadly died just a few weeks later (via Variety). Hicks' "Evil Dead II" co-star Bruce Campbell paid tribute to the star on Twitter where he wrote, "Oh, Danny boy…Great actor, friend, raconteur, rascal. He cheated death so many times, I doubt this is real. Safe travels, sir."
One of the OG Lost Boys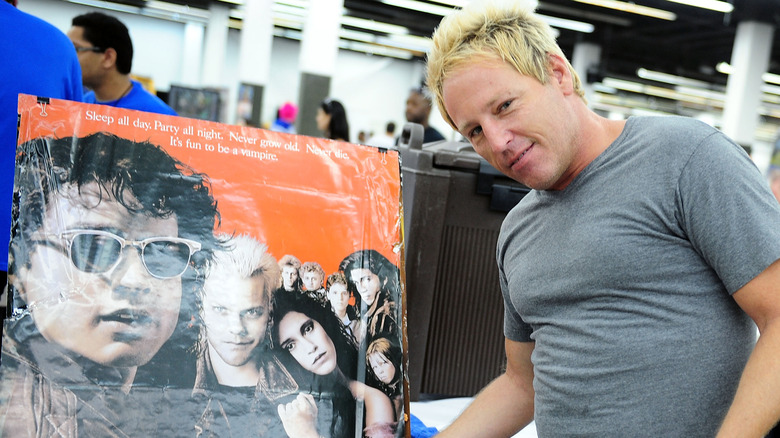 As just about every fan of "The Lost Boys" can vouch for, if there's one thing about living in Santa Carla that's hard to stomach, it's all the damn vampires. And Joel Schumacher truly picked the best, brightest, and most marvelously mulleted teen actors to depict the immortal gang of nocturnal bloodsuckers of his 1987 horror classic. He might have only cast the third boldest mullet of the gang (sorry, but nobody's beating the curly powers of 80's Kiefer Sutherland and Alex Winter), but Brooke McCarter was nonetheless memorable as Paul – the sexy blonde vampire with one of the most memorable death scenes of the movie. Pushed into a bathtub of garlic-soaked holy water by a loveable family dog? It sure beats a stake through the heart.
In 2015, McCarter's family shared the sad news that the 52-year-old died from "the genetic liver condition alpha-1 antitrypsin deficiency (AAT)," with his former co-star (and mullet rival) Winter paying tribute to his on-screen blood brother on Twitter. The "Bill & Ted" star said, "RIP Brooke McCarter and condolences to the family. We had some very very good times together back in the day" (via BBC). After a handful of roles, the young star didn't choose to persevere with acting and instead made a living within the telecommunications industry and as a music programmer (via Digital Spy). As one of Santa Carla's baddest bloodsuckers in "The Lost Boys," McCarter will truly live forever.
The tall terror from It Follows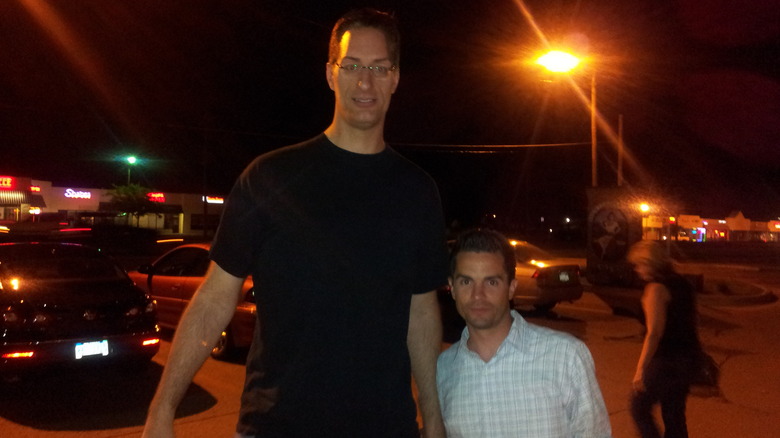 David Robert Mitchell created a modern, nightmarish masterpiece with "It Follows," a film depicting a sexually transmitted curse that manifests as a relentless amorphous form, intent on stalking and killing its target. While the curse takes the shape of many different forms – a naked dude, someone's parent, a screaming child – one of the most memorable and chilling was that of "Giant Man," the extremely tall figure who attempts to attack the movie's heroine in her bedroom.
The terrifying moment came courtesy of Mike Lanier, a 7-foot, a 7-inches tall individual who was one-half of the Guinness Book of Records "World's Tallest Twins." In 2018, Bloody Disgusting reported that the horror star had died due to complications from pancreatic cancer and acromegaly, a hyper-secretion growth hormone. He was 48. In an interview with GQ, Lannier shared that he landed the brief "It Follows" role –- his first and only acting experience –- without any audition, "My sister works with a lady who was telling her about the movie and how they were stuck for a really tall guy." It was fate, and by all accounts, he loved the experience of depicting "a horror creature."
When asked if he had any conflict about playing a role which could depict "extremely tall people in such a terrifying light," Lannier responded, "It's not my tallness alone that's meant to frighten, it's more about this blank stare, this unshakable menace," he said, adding, "I'll never stop coming to get you."
Nostromo's chief engineer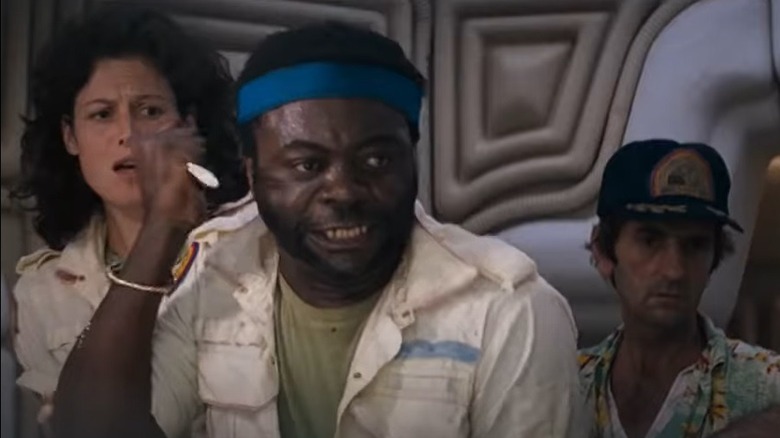 Released in 1979, Ridley Scott's sci-fi horror masterpiece "Alien" pushed the genre forward for how it provided fresh depictions of Black, female, and blue-collar characters that had rarely been glimpsed in mainstream cinema. As the Nostromo's chief engineer Dennis Parker, Yaphet Kotto depicted a whip-smart Black hero – a character that the actor has "always expressed appreciation for" due to the lack of such roles for "Black actors, at the time" in ensemble movies, according to IGN.
As he told the website, however, he knew his "character wasn't going to make it to the end," and said, "I know and film fans know, two things will happen to the brother in any movie like Alien. He's not getting the girl, and he's not going to make it. He is going to die."
When Yaphet Kotto died in 2021 at the age of 81, he left behind a solid legacy of impressive performances in films including "Live and Let Die" and "The Running Man," but for many, it was his indelible performance as Nostromo's selfless chief engineer who would continue to live on people's hearts. Sigourney Weaver, who famously depicted the film's Final Girl Ellen Ripley, expressed the power of his performance in a touching tribute on Twitter, "Every day Yaphett Kotto blew me away on the set of 'Alien,'" she wrote, "It was a nonstop master class for me and I will always be grateful to him. Rest In Peace Parker…Over and out, Ripley." (via Deadline).
The Italian horror legend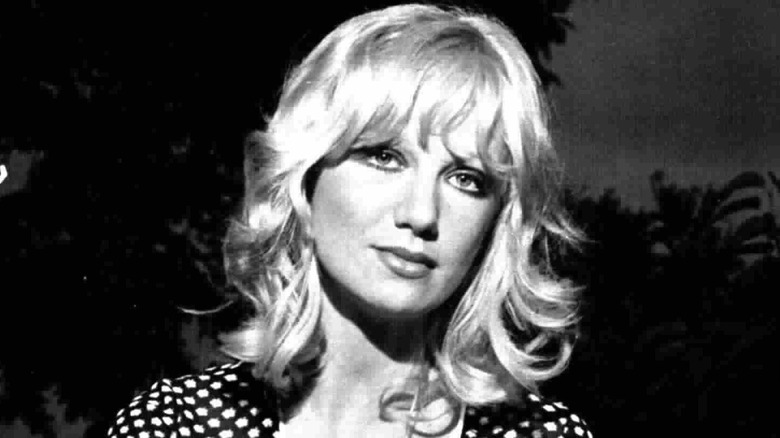 You may know and love Dario Argento's 1977 kitsch Giallo nightmare "Suspiria," but you may not have known that the film was co-written by Italian actor Daria Nicolodi. The esteemed star was an icon in her own right having starred in Italian horror classics like "Deep Red" and "Inferno," however her contributions to the genre should not be understated.
As reported by The Guardian, Nicolodi was romantically involved with Argento and shared with him a true story about her grandmother who attended a music academy "on the border between Germany and Switzerland, where the faculty practiced black magic." Thus the dark, witch-controlled dance school of "Suspiria" was born.
When Nicolodi died in the winter of 2020 her daughter, the actor and filmmaker Asia Argento, grieved the loss of her mother on Instagram with a touching tribute. Variety translated the post from Italian as saying, "Rest in peace beloved mother. Now you can fly free with your great spirit and you won't have to suffer anymore."
A modern horror icon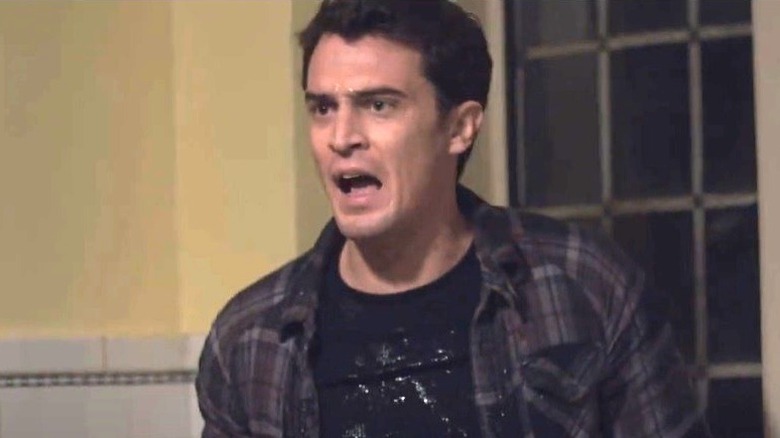 Widely regarded as one of the best home invasion movies of the current era (and one with a devilish twist at the heart of it) Adam Wingard's "You're Next" depicts a family reunion under siege by a gang of violent and mysterious masked assailants. Depicting duplicitous money-grubbing son Felix, Nicholas Tucci brought an intensity and dark wit to the role that will be fondly remembered by horror fans everywhere. Not least of all for his part in one of the movie's most unexpected and gloriously gruesome deaths (smoothie, anyone?).
In 2020, Tucci's father sadly announced that the actor had died of cancer, and posted the news on Facebook. "Nick chose to keep his illness private so that he could continue to pursue his professional and artistic dreams for as long as possible," his father explained, "To those of you who enjoyed Nick's work on the screen and stage … thank you for recognizing his talent and appreciating his efforts" (via Deadline).
On Instagram, Wingard paid tribute to "a great talent and truly one of the nicest people I've worked with," and recalled that "half of the crew" had a "crush on him" during the filming of "You're Next." Meanwhile, horror legend Barbara Crampton –- who starred alongside Tucci in "You're Next" and "Channel Zero" –- called the actor a "sweet friend" in a Twitter tribute to him, and stated, "He is gone way too soon but his mark on the genre and our hearts will never be forgotten."
One of the OG Jason Voorhees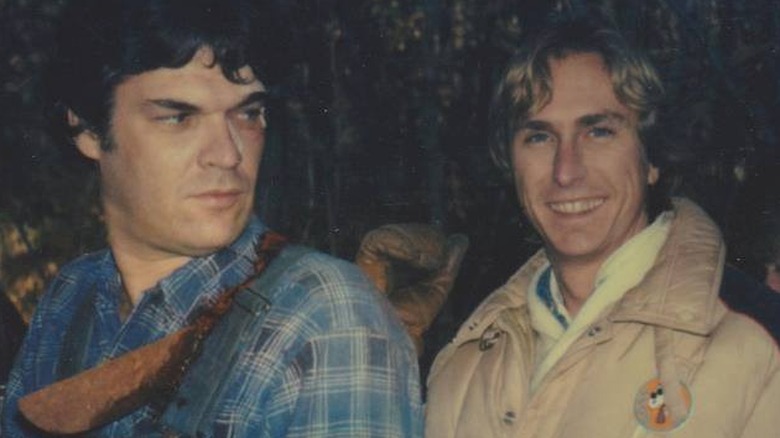 Slash-happy mommy's boy Jason Voorhees is one of horror's most enduring villains. He's been depicted by a handful of different actors across 12 flicks has sported a variety of monstrous looks within that time. Embodying the seemingly immortal character in "Friday the 13th: Part 2" –- considered by many to be one of the franchise's best –- Steve Dash was the first to depict adult Jason in the films, and did so with a unique look for the character who wore a sack on his head for much of the movie. Simply put, the film is kind of a huge deal to fans.
Dash died in 2018 after being hospitalized due to complications from diabetes. The 74-year-old horror convention favorite shared an update about his condition on Facebook where he divulged that his left leg would be amputated after "suffering from diabetes, blood clots, and a bad heart over the last year." However, he was optimistic about his condition and thanked his fans for their support, saying "the fans are the best on the planet" (via Bloody Disgusting). In 2019, a short documentary named "Steve Dash: Husband, Father, Grandfather" was released paying tribute to the late horror star, with fellow Jason actors Kane Hodder and C.J. Graham sharing their affection for the performer.
The long-standing genre legend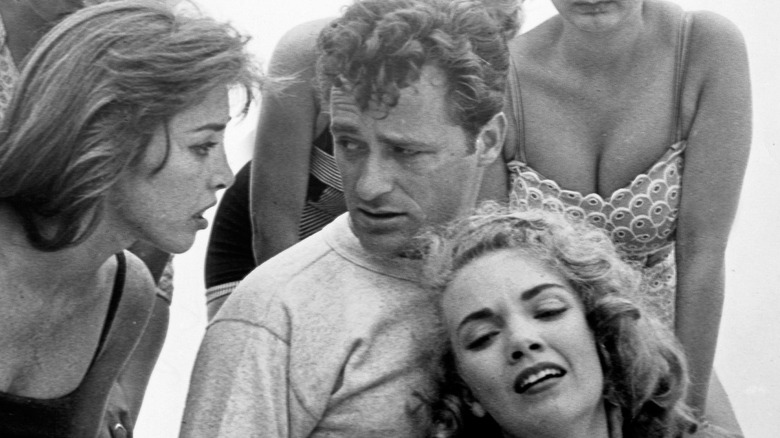 You may not be familiar with the name Dick Miller, but trust us, you'll know his face. The veteran character actor enjoyed a seasoned career in almost 200 movies, but you probably know him best for his depiction of down-on-his-luck neighbor Murray Futterman in "Gremlins" and "Gremlins 2: The New Batch," or as the down-on-his-luck gun salesman who happens to cross paths with Arnold Schwarzenegger's cyborg assassin in "The Terminator."
As the AV Club points out in their tribute to the performer, the actor "was never exactly a Hollywood star" as "he never had top billing on a movie." However, on top of showing up in Roger Corman B-movies, and horror joints like "Piranha," "Night of the Creeps," "Chopping Mall," and "The Howling," he also worked with esteemed filmmakers like Martin Scorsese and John Sayles. Miller died in 2019 at the age of 90 where his family expressed, "His sense of humor and the unique way he looked at the world won him many lifelong friends and worldwide fans" (via The Hollywood Reporter).
Filmmaker Joe Dante, who worked with Miller on just about every movie he ever made, explained their career-spanning connection in a tribute on Twitter. Calling him "one of my best friends and most treasured collaborators," he said, adding, "we hit it off and every script thereafter I always looked for a role for Dick –not just because he was my friend but because I loved watching him act!"
The woman who slapped chief Brody
She may have contributed only a minor moment of cinematic greatness to the horror community, but goodness what a moment. Lee Fierro is renowned for depicting the character of Mrs. Kintner in Steven Spielberg's "Jaws," with her character best known for being the grieving mother of the monster shark's second snack. When challenging the incompetent police chief Brody (Roy Scheider) for letting people swim at the beach after a young woman was attacked by a shark there ("You knew it was dangerous, but you let people go swimming anyway"), Fierro's character serves him a wallop of a slap whilst exclaiming, "My boy is dead. I wanted you to know that."
Fierro died in 2020 due to complications of COVID-19, as reported by MV Times, and the scene continues to be a striking legacy for the actor who also enjoyed a well-respected career in theatre. According to Nicki Galland, a novelist who considered Fierro "her second mother," the actor was "tickled" by the "Jaws" scene and the notoriety it would continue to gain. "She found it really entertaining," Galland told the MV Times, "She would say, 'If you told me that's what I'd be known for, I wouldn't believe it.'"
Horror's greatest ice cream man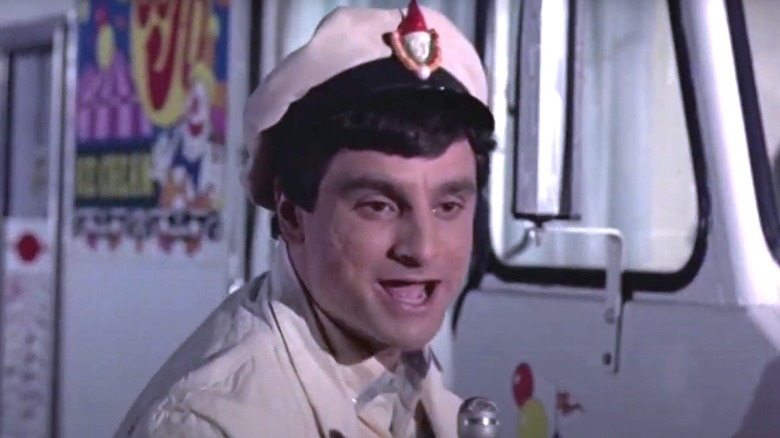 "Killer Klowns From Outer Space" is easily the greatest horror film about extraterrestrial candy floss-wielding circus fiends ever committed to the screen. The cult film remains beloved amongst genre fans who continue to celebrate it for it's anarchic wit, unique set pieces, and legit spooky moments. Peter Licassi was a huge part of what makes the film such an enduring horror fixture, depicting sweet-natured ice cream man Paul Terenzi in the 1988 horror-comedy.
Sadly, his friend and co-star Michael Siegel – who depicted his brother in the film – shared that Licassi had completed suicide in 2020 after struggling with depression "for many years." Confirming the news on Facebook, Siegel wrote, "I will never forget the laughs we shared, the success we had and the tears we cried together," making reference to the ice cream van they shared in the film, he added, "from now and for the rest of my life whenever I look to my right I will see my friend, my brother, my partner enjoying the hell out of life."
The Chiodo Brothers, who made "Killer Klowns From Outer Space," likewise paid tribute to the late star on tribute via Facebook where they shared, "Pete will forever be in our hearts and his memory will live on," and urged others who suffer from depression to "reach out and ask for help."
If you or anyone you know is having suicidal thoughts, please call the National Suicide Prevention Lifeline​ at​ 1-800-273-TALK (8255)​.