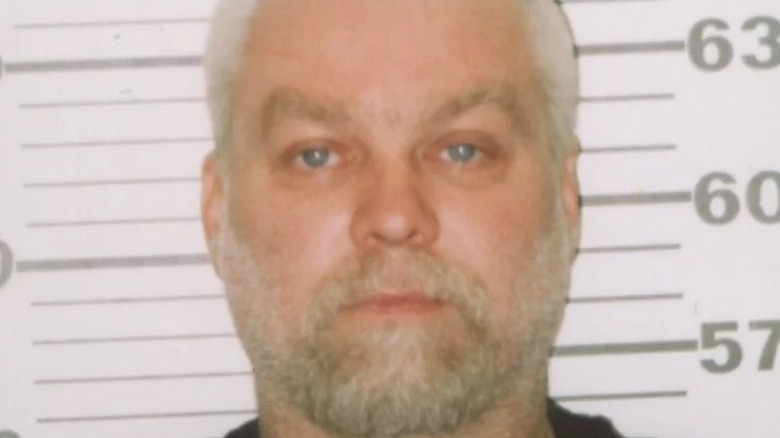 When "Making a Murderer" was released on Netflix in December 2015, it immediately became the subject of headlines, with viewers debating whether Steven Avery and Brendan Dassey were guilty or innocent. The first part of the true-crime documentary, which consists of 10 episodes, was filmed over the course of 13 years. The documentary showed news clips, interviews with people involved, and background information on the case.
The focus of the series is Steven Avery, a man from Wisconsin who was wrongfully convicted of sexual assault and later exonerated by DNA evidence, only to be convicted again for the murder of 25-year-old photographer Teresa Halbach. Brendan Dassey, Avery's nephew, was also convicted of the crime (via Britannica). Both Avery and Dassey's attorneys are working to get their clients free and their convictions thrown out, as they allegedly didn't have anything to do with the crime they are accused of.
The documentary tried its best to give viewers a lot of information. However, the series can't possibly include all the details of the case and as a result, details were apparently left out — details that may change viewers' opinions on the matter and may shed more light on Steven Avery and his case.
Steven Avery allegedly abused his ex-wife and girlfriend
Before Avery was wrongfully convicted of rape, he was accused by his then-sister-in-law of abusing his wife Lori. A report of an incident was filed with the Manitowoc County police wherein Avery's sister-in-law stated that Steven "beat up on his wife, and she left home and went to a domestic violence center," according to a report from Vocal Media. The couple divorced in 1988, and although Steven Avery never remarried, he pursued a relationship with Jodi Stachowski.
Stachowski was featured in "Making a Murderer," and she and Avery lived together after his release from prison. In the middle of filming the series, the couple ended their relationship, but Jodi was depicted as a supporter of Avery. However, Jodi revealed that Steven purportedly threatened to kill her and her family, and her claims were supposedly substantiated by documents as well as a court order for Avery to pay a fine and keep his distance from Jodi for three days, per Vocal Media.
After "Making a Murderer" aired, Jodi revealed in an interview that her participation and support for Avery was an act. "He told me how to act. You know, smile, be happy. I didn't know what to do. I didn't want to get hurt," Jodi said during an interview with HLN, which is available on YouTube. She wanted to leave Avery so bad that she once ingested rat poison just so she could go to the hospital to be away from him (via The Sun). Jodi stated that she believes Avery is not innocent.
If you or someone you know is dealing with domestic abuse, you can call the National Domestic Violence Hotline at 1−800−799−7233. You can also find more information, resources, and support at their website.
Steven Avery's sexual assault allegations
At the beginning of the series, Steven Avery's false conviction was discussed. He was convicted of rape and attempted murder, which left him in prison for 18 years before DNA evidence exonerated him of the crime. What "Making a Murderer" failed to mention was that Avery had prior sexual assault accusations against him before he went to prison.
One of the cases against Avery involved his cousin, whom he briefly mentioned in "Making a Murderer" when he admitted he threatened her with a gun. However, it seems that was not the whole story. Per a report from Vocal Media, an affidavit filed by the cousin's mother states that Avery pulled a gun on her teenaged daughter to warn her not to divulge information about the rape that allegedly took place. The cousin never filed a rape case against Avery in fear of retaliation.
Similarly, a different woman claimed to have been assaulted by Avery but never filed a report with authorities because Avery allegedly threatened her life.
If you or anyone you know has been a victim of sexual assault, help is available. Visit the Rape, Abuse & Incest National Network website or contact RAINN's National Helpline at 1-800-656-HOPE (4673).
Steven Avery specifically asked for photographer Teresa Halbach
In "Making a Murderer," Teresa Halbach was introduced as a photographer for AutoTrader magazine who went to the Avery property to photograph vehicles. What the documentary failed to mention was that Halbach had been there before and met Steven Avery. She apparently told her employer she did not want to go back out of fear of Steven Avery, according to an article by People. Allegedly, the first time Halbach visited the property, Avery answered the door in just a bath towel, which "creeped" her out.
Before Halbach went to the property and went missing, Avery specifically requested for her in a phone call to the magazine, asking for "the same girl who was here last time." Avery also did not give his name, and instead used his sister's name when he made the call. On the day Teresa visited the Avery property, phone records showed that Avery contacted Halbach twice before her arrival, but used the *67 feature to block his number. Later, he called Halbach a third time, without using the *67 feature, per People. That last call made was made at 4:35 p.m., and some believe it was done by Avery as an alibi, so he could say Halbach never showed up to the scheduled appointment.
DNA evidence was not mentioned
"Making a Murderer" opened the possibility of forensic evidence being planted by the police at the crime scene to help convict Steven Avery. While that is possible since the authorities had Avery's blood from his previous arrest, the makers of the docuseries seemingly failed to delve into another piece of DNA evidence, which was sweat, according to Vocal Media. Steven Avery's sweat and other contact DNA evidence were discovered on the handle of Halbach's car, as well as on the trunk's latch.
The sweat, said prosecutor Ken Kratz, is a piece of evidence that would have been difficult to plant. "How do you get Avery's sweat underneath a hood latch of a vehicle? That is completely inconsistent with any kind of planting," Kratz said in a New York Times interview, as quoted by Insider. The sweat purportedly came from Avery's hands and was a crucial detail, as Avery claimed that he never came in contact with Halbach's vehicle. The evidence was presented in court. However, an agent testified that while checking the vehicle, he failed to change his latex gloves and that might have resulted in the transfer of Steven Avery's DNA when the agent opened the hood.
Brendan Dassey alleges that Steven Avery molested him
Brendan Dassey is Steven Avery's nephew, who allegedly aided him in the crime per Dassey's own confession, which many think was coerced. "Making a Murderer" showed Dassey as a meek boy who had a low IQ, which made him easily manipulated. What was not revealed in the series was that Dassey alleges that Avery sexually abused him. "He would grab me somewhere where I was uncomfortable," Brendan said in a phone conversation with his mother while he was in prison (via Business Insider). Not only that, but Dassey also alleged his brothers were molested by Avery as well.
According to The Wrap, those who reexamined Steven Avery's case did not look into Dassey's allegations of molestation thoroughly and chose to ignore it. Transcripts of Dassey's police interrogation also show that Brendan told the police that Avery would touch him "through the pants." While others say that Brendan has no reason to lie about being molested, Avery's attorney denies the allegations and said that her client never molested Dassey. Others believe, however, that Dassey is more vulnerable to suggestion after experiencing being molested, which is why he allegedly aided Avery in the crime.
If you or anyone you know has been a victim of sexual assault, help is available. Visit the Rape, Abuse & Incest National Network website or contact RAINN's National Helpline at 1-800-656-HOPE (4673).