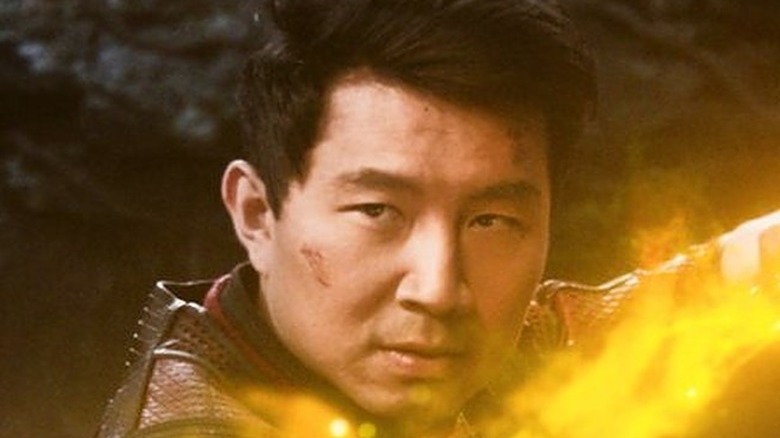 First appearing in Special Marvel Edition #15 in 1973, Master of Kung Fu Shang-Chi has long been a staple of Marvel Comics, including major crossover events like the 2015 limited series "Secret Wars." After decades in the comics, Shang-Chi graduated to full-fledged movie star with the 2021 blockbuster "Shang-Chi and the Legend of the Ten Rings." The 25th installment in the Marvel Cinematic Universe, this version of the character gives him a heavily revamped backstory that includes making the supervillain Wenwu, aka the Mandarin, Shang-Chi's father. Revisions notwithstanding, the feature was a victory for the character and his martial arts mastery, particularly considering that it marked the first MCU movie to be headlined by an Asian American performer.
"Legend of the Ten Rings" has accomplished a slew of impressive feats, but those strides were not made overnight. Bringing this title to the big screen was a long journey that began before Marvel Studios even green-lit the project. This is, after all, not the first instance of a live-action "Shang-Chi" movie being considered for release, with discussions of a feature dating back to the 1980s. Looking back at the untold history of the "Shang-Chi" film, one fully understands not only all the effort it took to bring the project to life, but also that Shang-Chi's destiny as a big-screen fixture has been a long time coming.
The 1980s Shang-Chi that never was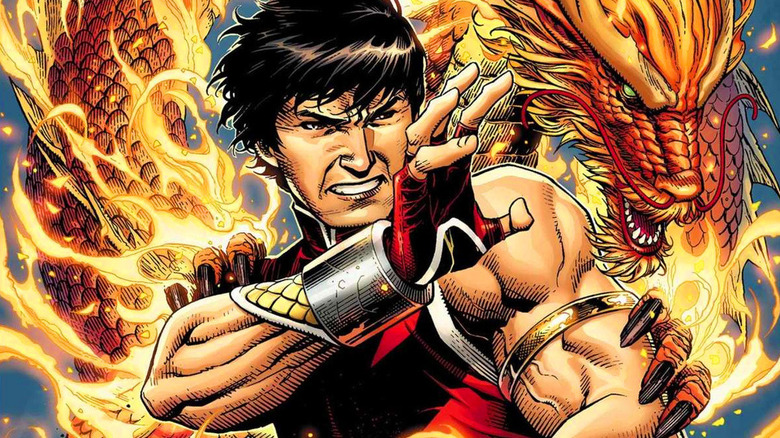 Stan Lee was always adamant that the Marvel Comics characters would make for great big-screen attractions if offered half the chance. Given the enduring success of properties like the MCU, he turned out to be far more correct than he could have ever imagined. But back in the 1980s, Marvel at the movies meant "Howard the Duck" rather than "Avengers: Endgame," and serious superhero characters were perceived as troublesome to translate to the big screen. Among the characters Lee championed to break the mold was Shang-Chi.
In the 1980s, Lee was pursuing a live-action Shang-Chi feature and even had a name in mind to headline the flick: Brandon Lee, the son of legendary martial artist and actor Bruce Lee. Former CEO of Marvel Productions Margaret Loesch recalled to Inverse a meeting where Stan Lee brought in Brandon Lee and talked about the possibilities of Shang-Chi. "They talked about the kinds of comics that Stan had done, and he mentioned [the Shang-Chi-centric 'Master of Kung Fu']," Loesch explained. "Stan had great belief that those movies and TV shows based on those types of characters could be very popular. I can't remember what happened, I think maybe we felt out the networks and they weren't interested because of the violence." Though this iteration of the feature never went forward, Shang-Chi's destiny as a big-screen attraction was cemented from the start.
A DreamWorks Shang-Chi movie
Back in the days of Marvel licensing its characters for feature films by other studios, Shang-Chi was almost turned into a big-screen project. In the spring of 2003, Animation World Network reported that Bruce McKenna was set to write a "Shang-Chi" film for DreamWorks Pictures. Woo-ping Yeun was set to direct, fresh off his acclaimed work as a choreographer for titles like "Crouching Tiger: Hidden Dragon" and "The Matrix." Over on Variety, then-head of DreamWorks Michael De Luca said he envisioned the film in the mold of "Blade": a budget-conscious exercise that could make an obscure comic appeal to a wide range of moviegoers.
Interestingly, the premise for this proposed "Shang-Chi" project will sound familiar to fans of "Shang-Chi and the Legend of the Ten Rings." The DreamWorks film would have dealt with Shang-Chi discovering that his father was a nefarious crime lord and attempting to avoid following in his father's footsteps. It is unknown if this version of the project would've utilized Shang-Chi's original father Fu Manchu from the comics or come up with a new solution for that racially insensitive character. Such details would never be solidified thanks to this version of "Shang-Chi" sputtering out, possibly because of external factors like DreamWorks' acquisition by Paramount Pictures in late 2005. This film's demise, though, helped pave the way for the solo "Shang-Chi" motion picture in the Marvel Cinematic Universe.
Shang-Chi was proposed to appear in The Avengers
Believe it or not, "Shang-Chi and the Legend of the Ten Rings" was not the first time Shang-Chi's entry into the Marvel Cinematic Universe was entertained. In fact, the character was once proposed as a part of the 2012 film "The Avengers" … sort of. Chris Fenton, former president of the Chinese media company DMG Entertainment, talked in his book "Feeding the Dragon" about how Marvel Studios once proposed an idea to DMG. In exchange for financing, per Bleeding Cool, DMG could create a special post-credits scene for "The Avengers" exclusive to China.
"That [post-credits scene] would give us a chance to tease a potential character, either the Mandarin or Shang-Chi. It's our decision as to which," Fenton recalled. "The development team in Beijing felt Shang-Chi was the safer role to promote since he was a 'good guy' and a hero, while the Mandarin was clearly a nemesis to Iron Man. Strictly thinking about how the 'Ministry of Propaganda,' which reports directly to the Politburo, would view it, you always wanted the Chinese character to be a good guy or a hero, not a villain." Further conflicts prevented this scene from becoming a reality, but it was an early indicator of Shang-Chi having a spot in the MCU.
Establishing the existence of a real Mandarin
A key element of paving the road for the core mythology of "Shang-Chi and the Legend of the Ten Rings" was reaffirming to loyal MCU viewers that there was an actual Mandarin hiding out in this franchise. This was necessary after "Iron Man 3" did a bait-and-switch involving Ben Kingsley's character Trevor Slattery, who was marketed as a version of the character only to be revealed as an impersonator in the film itself.
Though Slattery's Mandarin persona was a hoax, the short film "All Hail the King" established that he didn't conjure up the identity out of thin air. This production, which debuted on the home video release of "Thor: The Dark World," featured a documentarian portrayed by Scoot McNairy who was revealed to be a loyal follower of the real Mandarin and a member of the Ten Rings organization. This actual Mandarin had a bone to pick with Slattery, with the short ending on a cliffhanger where McNairy's character held Slattery at gunpoint and ominously told him he'd soon be meeting the real criminal mastermind.
Through this short, the amusing twist in "Iron Man 3" was maintained while also allowing wiggle room for a movie like "Shang-Chi and the Legend of the Ten Rings" to explore the world of this supervillain for real.
What led Destin Daniel Cretton to direct Shang-Chi
Believe it or not, "Shang-Chi and the Legend of the Ten Rings" director Destin Daniel Cretton never had ambitions of helming a superhero movie. The filmmaker behind indie titles like "Short Term 12" even made that attitude apparent when he first pitched his vision for the "Shang-Chi" movie. "That's usually not the way director meetings start, by saying, 'You know, I was never interested in doing one of these,'" Marvel Studios president Kevin Feige recalled to Entertainment Weekly.
And yet Cretton ended up as the first filmmaker to direct a solo "Shang-Chi" movie. What led to him changing his objective? "When [the 'Shang-Chi'] announcement came out, I just went instantly back to my childhood," Cretton said. "[Growing up] all I had was Spider-Man. Because he had the mask on, I could dress up like Spider-Man for Halloween. I had a handful of other characters that looked like me on screen, but there were maybe two or three that I could choose from, and superheroes were not a part of that." Recognizing the importance that representation could have for kids and adults, Cretton decided to pursue "Shang-Chi and the Legend of the Ten Rings," which also meant embracing a style of filmmaking he'd previously been averse to.
Shang-Chi's obscurity gave the writers creative freedom
When the MCU has adapted obscure characters in the past, like in "Iron Man" or "Guardians of the Galaxy," it's led to worries that the lack of fame associated with these figures will result in box office bombs. However, there are advantages to tackling figures who aren't household names. Case in point: The artists behind "Shang-Chi and the Legend of the Ten Rings" found that portraying somebody who wasn't already known worldwide offered the freedom to come up with new background details.
"The most exciting thing about stepping into this character was that his backstory has never been told before," star Simu Liu explained to Entertainment Weekly. "We know so many different versions of Batman's origin story, how his parents were murdered when he was very young. We know Peter Parker, who was bitten by a radioactive spider, and he loses his uncle. Shang-Chi's story is very much unknown to most of the world, so we had a lot of freedom and creative liberty to make it the way that we wanted to." This freedom allowed for the reinvention of Shang-Chi's father as well as the creation of new characters like Awkwafina's Katy. Though "Shang-Chi" was far from a household name, the artists tasked with the character's first live-action film saw this as more of an advantage than a creative barrier.
Simu Liu's casting process as Shang-Chi
The December 2018 announcement that Marvel Studios was pursuing a "Shang-Chi" feature inspired a wave of reactions from people on social media. Among those responding to this development was future "Shang-Chi" leading man Simu Liu, who posted on Twitter: "OK Marvel, are gonna talk or what #ShangChi." What was obviously a jokey response to the newest Marvel movie announcement now looks like a precursor to bigger things, considering that just seven months later Liu would be announced at San Diego Comic-Con as the actor portraying Shang-Chi.
Just before that announcement, though, it looked like Marvel Studios wouldn't be able to find an actor at all. Looking back on the casting process with Rotten Tomatoes, Kevin Feige opined that "Simu [Liu] came up relatively late in the process, when you just start to get to that point of 'maybe it's not going to happen' … Simu came in and Sarah Finn had seen him before and brought him in again and he did a great reading with Destin. He then did a great chemistry read with the Awkwafina, who was gracious enough to do that. And a little bit I was like, 'Who is this fellow? Let's look them up.'" After that, Feige and company knew they had their guy. Liu probably never imagined all that when he jokingly tweeted about securing this superhero role.
Why William Hope was hired as cinematographer
Several MCU films have utilized familiar cinematographers, with the likes of Ben Davis working on titles varying from "Avengers: Age of Ultron" to "Eternals" while "Black Widow" cinematographer Gabriel Beristain provided additional photography for titles like "Thor: Ragnarok." "Shang-Chi and the Legend of the Ten Rings," though, lured in a cinematographer who had zero experience in this franchise. Enter William Hope, the cinematographer for, among other classics, "The Matrix" and "Scott Pilgrim vs. The World." Hope's extensive experience in films depicting hand-to-hand combat was just one quality that helped him score this particular Marvel gig.
"He has a really beautiful style, that's both naturalistic and grounded, but also heightened, in the best way," director Destin Daniel Cretton said to Collider regarding why he chose to bring Hope onboard. "And anybody who can shoot The Matrix is probably gonna do great with this one." Cretton also noted about the aesthetic of Hope's work that "I think particularly for our first Asian/Asian American step into the MCU, that tone feels right." Though he wasn't a veteran of the Marvel Cinematic Universe, Hope still had an expansive career that made him a very understandable pick for the "Shang-Chi" crew.
How COVID-19 impacted filming
By the middle of March 2020, "Shang-Chi and the Legend of the Ten Rings," like all major movie productions, would be shut down in response to the coronavirus (COVID-19) pandemic. But "Shang-Chi" had a distinctive response to this health crisis due to an initial scare regarding its director, Destin Daniel Cretton. In fact, "Shang-Chi" was one of the first blockbusters to pause principal photography in response to COVID-19 due to fears that Cretton had caught the virus.
Because he had a young son whom he didn't want to infect, Cretton was extra cautious about how he handled this development. The filmmaker proceeded to isolate himself while waiting for test results. "Shang-Chi" then temporarily halted filming in response to Cretton's absence. In the end, Cretton tested negative for COVID-19, but this was only the beginning of how the pandemic would impact "Shang-Chi."
This superhero film then shut down principal photography for an even longer period of time as the effects of the pandemic grew increasingly severe. The target date to resume filming kept getting pushed further and further back. Eventually, the movie managed to return to shooting in August 2020 in Australia, where the cast got to work in the middle of elaborately designed sets. The film finally wrapped in the last week of October. COVID-19 provided plenty of headaches for the creatives behind "Shang-Chi," but they all managed to endure and wrap up a big blockbuster during a worldwide pandemic.
Benedict Wong's thoughts on appearing in Shang-Chi
With the release of the second trailer for "Shang-Chi and the Legend of the Ten Rings," it was revealed that Benedict Wong would be appearing as his MCU character Wong from "Doctor Strange." Not only that, but the final poster for the project confirmed that Wong would be credited among the main cast. It was an impressive development for the actor's presence in this franchise, and he was just as excited as viewers to see Wong show up in "Shang-Chi."
"When 'Shang-Chi' was happening, I was so pleased that it was happening but I was a little kind of crestfallen I wasn't a part of it," Wong revealed to SyFy Wire. "And then the call [from Marvel Studios] came. And I was like, 'Yes!' You know, I'm super thrilled. And then to be sat at a table of Asian excellence, it was amazing. And I'm a big fan of all of those artists. Tony Leung ('In the Mood for Love') is a massive idol of mine. So it's been constant surprises, that's what [the role of Wong] gives me."
"It's the Asians Assemble," Wong further said to Collider about the cast for "Shang-Chi." "To have Tony Leung, Awkwafina, Ronny Chieng, Meng'er [Zhang], and Fala Chen, it feels very, very exciting."
Why The Abomination returned for Shang-Chi
The second trailer for "Shang-Chi and the Legend of the Ten Rings" closed on a surprising reveal: The Abomination was back. Shown fighting in a cage as an example of the formidable adversaries Shang-Chi would have to face, it was a total surprise to even die-hard Marvel fans, who hadn't even heard a whisper of the character's return prior to this trailer. Nobody, it turned out, had more fun with this surprise reveal than Kevin Feige himself.
"[It's] a fun thing to have a character that we haven't had on screen in over a decade show up again in the MCU," Feige explained to Rotten Tomatoes. "And to see fans on that little tag of the trailer recognize that and embrace that is great fun." Feige also noted that the presence of The Abomination as well as the Ten Rings organization from the original "Iron Man" movie helped instantly and handily connect "Shang-Chi" to some of the earliest lore in the MCU. With the tidbit at the end of this second trailer, Shang-Chi had instantly become part of a bigger universe.
Shang-Chi strived for authenticity
"Shang-Chi and the Legend of the Ten Rings" isn't just another MCU movie. It's also the first entry in this franchise to feature an Asian American character front and center. A demographic that's largely been ignored in this expansive universe, the creative team involved with "Legend of the Ten Rings" was cognizant of this feature's importance and what it could mean for pop culture at large.
"There's no single Asian American voice," screenwriter Dave Callaham said to Entertainment Weekly. "So how do we create something that speaks to the wider Asian diaspora? How do we make something that will be exciting and entertaining, but also personal to all these people? What [Destin and I] landed on was the very simple reality of just putting this character on screen, at the level that Marvel does. Because when we turned on our televisions, neither of us were seeing Asian people. And we were excited to be able to change that." Recognizing that nuance lent an extra layer of importance to the long-awaited arrival of "Shang-Chi and the Legend of the Ten Rings."