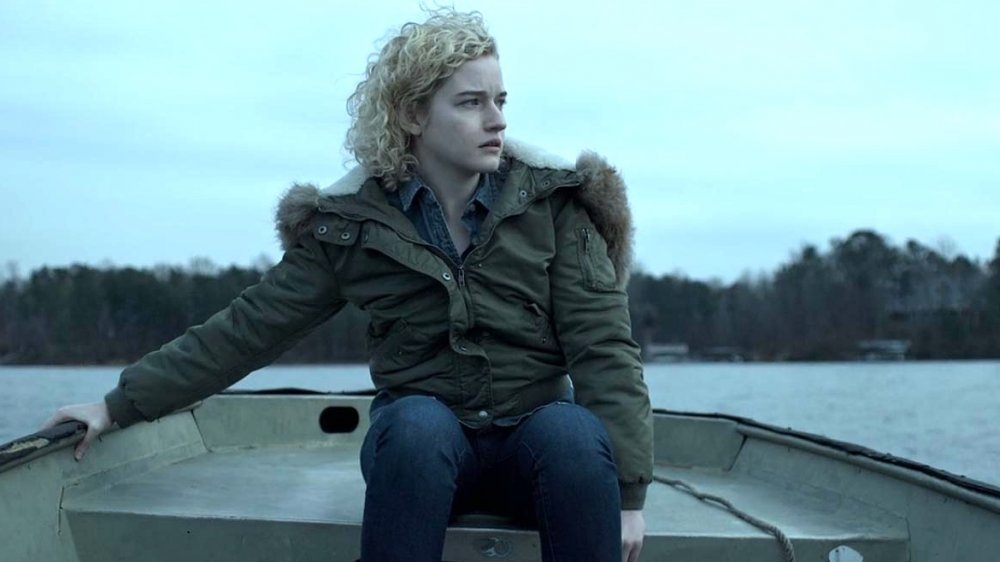 The world has never seen anything like Netflix before. It's the leading purveyor of streaming video product to the world's laptops and smart TVs, but it's also a television network, producing thousands of hours of compelling series in every conceivable genre. And Netflix is also a movie studio, creating theatrical quality entertainment that it can beam directly into millions of homes.
Creating all that content means a huge need for actors, and Netflix keeps an army of performers employed to make its original productions. It's the comfortable home of major movie stars (Will Smith, star of Bright) TV legends (Gillian Anderson, from The X-Files to Sex Education), and probably hundreds of those recognizable-faced actors who pop up in all kinds of movies and TV shows whose names who may not know but whom you've definitely seen in other things. Here are some of the many actors lighting up Netflix after getting viewers' attention elsewhere.
Five from 6 Underground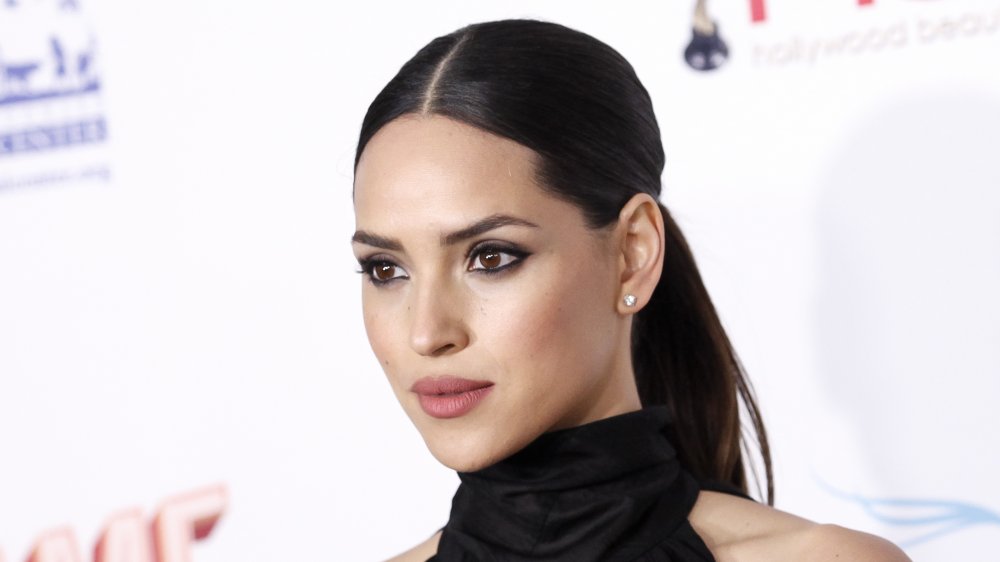 Ryan Reynolds leads the numerically identified cast of characters in 6 Underground, a Michael Bay blow-'em-up-and-shoot-'em-up thrill ride. Reynolds plays a vigilante known only as "One," while Adria Arjona plays an equally justice-minded doctor named "Five." Only breaking into filmed entertainment in 2012, Arjona has already landed a number of high-profile roles in big TV shows and major movies, and usually of the fantasy or science-fiction variety. In 2017, she landed the lead role in a network show, portraying Dorothy Gale on NBC's Emerald City, a dark and bizarre take on The Wizard of Oz. Shortly after, she co-starred in the blockbuster sequel Pacific Rim: Uprising as Jules Reyes, part of the Pan-Pacific Defense Corps. While also finding supporting roles in the college comedy Life of the Party, the Colin Farrell-fronted second season of True Detective, and the Spiderverse movie Morbius, Arjona portrayed modern-day good witch and prophecy interpreter Anathema Device in Amazon's adaptation of Neil Gaiman and Terry Pratchett's apocalyptic comic novel Good Omens. But her voice may be most familiar: Arjona is the voice of Ramirez, a character in the extremely successful video game Fortnite.
Reileen Kawahara from Altered Carbon
On Altered Carbon, Dichen Lachman portrays Reileen Kawahara, sister of main character Tak Kovacs and a fellow revolutionary in the fight against the oppressive dystopian government. Lachman got her acting start on the long-running, eternally popular Australian soap opera Neighbours as the villainous and conniving Katya Kinski across more than 100 episodes between 2005 and 2007. Two years later, she landed her first major role in the U.S. as part of the main cast of Joss Whedon's sci-fi series Dollhouse. On this show about men and women programmed with different identities and sent out on various tasks, Lachman played Sierra (but really Priya Tsetsang) for the show's entire brief, two-season run. She's has since found her niche in science fiction, appearing on Torchwood, The 100, and Agents of S.H.I.E.L.D. Prior to her work on Altered Carbon, she joined the North American remake of Being Human in its second season as a horrible vampire named Suren.
Theo from The Haunting of Hill House
Not only is the actress who portrayed the partly psychic Theodora Crain recognizable for her on-screen work, but chances are horror fans will appreciate what she's done behind the scenes as well. After starring in TV guest roles and short films for close to a decade, Kate Siegel decided to put pen to paper and create her own story to star in with 2016's Hush, which also debuted on Netflix.
Siegel co-wrote Hush's script with her husband, director Mike Flanagan, whose film Oculus she previously starred in. The two went on to partner on several other memorable screen projects, with her starring in his film Ouija: Origin of Evil as well as his adaptation of Stephen King's Gerald's Game and the Netflix series based on Shirley Jackson's The Haunting of Hill House. Siegel and Flanagan have also teamed up to co-write an adaptation of Patrick Carman's YA novel 13 Days to Midnight.
Otis from Sex Education
Asa Butterfield sure seemed like a revelation in his turn as the adorkable Otis Milburn in Sex Education, but the still-young actor was already a somebody long before he appeared in the series. Butterfield has been acting since he was single digits in age, and broke out in a big way with his starring role in the adaptation of John Boyne's The Boy in the Striped Pajamas. From there, his film credits only got more impressive, as he continued to earn major roles in films like The Wolfman, Nanny McPhee Returns, and the eponymous lead in Hugo.
Butterfield is also something of a young adult book-to-screen phenomenon, thanks to his leading roles in Ender's Game and Miss Peregrine's Home for Peculiar Children. Butterfield has also proven that he is beholden to no one genre, though, with central roles in everything from war dramas like Journey's End, space adventure stories like The Space Between Us, and dramedy fare such as The House of Tomorrow. His career shows no signs of slowing, either — while he continues to rack up the screen credits, he also dabbles in other forms of artistry, like music and creating video game apps with his family.
Charlotte from The Perfection
Allison Williams' turn as the musical prodigy Charlotte in The Perfection made for a hair-raising experience for audiences of the stomach-churning Netflix suspense thriller, but it's far from the first place fans have seen her. The daughter of famed NBC anchor Brian Williams, she studied at Yale University, where she joined the improv comedy group Just Add Water. After creating and starring in a series of royal wedding-themed Funny or Die sketches, she enjoyed an early career breakout as Marnie Michaels in HBO's critically revered dramedy series Girls, for which she received a Critics' Choice Award nomination. Williams also impressed audiences with her stage work in the gender-bent title role of NBC's musical production Peter Pan Live! She further enjoyed guest roles in series like The Mindy Project and A Series of Unfortunate Events.
While Williams was first known for her work on the small screen, she also made a lasting impression as the duplicitous Rose Armitage in Jordan Peele's 2017 horror film Get Out and was nominated alongside her co-stars for a Screen Actors Guild Award for the role. She will continue to explore her newfound penchant for thrillers with a leading role in Mikael Macimain's Horizon Line, a survival film about a couple whose small plane pilot suffers a heart attack and strands them mid-air above the Indian Ocean.
Quellcrist Falconer from Altered Carbon
"Quellcrist Falconer" is a mouthful of a character name, but hey, it's from Altered Carbon, an unabashedly complex science fiction show set in a world so futuristic that people can slide in and out of different "sleeves," or physical identities. Renée Elise Goldsberry portrays the scientist and primary love interest called Quell for short (although her "real" name is Nadia Makita) on the first two seasons of this cyberpunk mind-bender of a show, both in the flesh and as a hallucination. Quell is one of Goldsberry's first major roles that doesn't show off her impressive singing voice. She's been working at the highest level of theater for nearly 20 years, appearing in the casts of several huge hit Broadway musicals. Goldsberry sang and acted as Nala in The Lion King, Nettie Harris in The Color Purple, Mimi in Rent, and, most notably, Angelica, one of the Schuyler sisters in the cultural phenomenon that is Hamilton. Goldsberry has racked up hundreds of TV appearances, too. She regularly showed up on Ally McBeal as a backup singer in the nightclub frequently visited by the show's lawyer characters, and she co-starred on nearly 300 episodes on One Life to Live as Evangeline Williamson.
Emaline from Everything Sucks!
Netflix broke a lot of hearts when it declined to renew its quirky teen dramedy series Everything Sucks! The coming-of-age story featured a captivating love connection between lead Kate Messner and the series' fascinating ingenue Emaline. The actress portraying the latter, Sydney Sweeney, had been working her way up in the television world at the time, having enjoyed guest roles in a bevy of shows including Criminal Minds, 90210, Grey's Anatomy, and Pretty Little Liars. She'd also done a handful of films, including The Bling Ring.
However, it was after Everything Sucks! that things really began to fall into place for Sweeney. She soon landed the heartbreaking role of Eden Spencer in the second season of Hulu's The Handmaid's Tale. The role may have been short-lived, but she won't soon be forgotten by fans of the show. She went on to star in a major role as Alice in HBO's adaptation of Gillian Flynn's Sharp Objects, and she'll return to the same network for its remake of the Israeli series Euphoria. Meanwhile, her film career is beginning to flourish as well, as she'll be seen in Jason Orley's Big Time Adolescence and Quentin Tarantino's Once Upon a Time in Hollywood.
Mike from Stranger Things
Before he became the Dungeons & Dragons-hosting pre-teen Mike Wheeler in Netflix's Stranger Things, Finn Wolfhard's career was already very much in bloom. The actor had enjoyed a few guest roles in shows like The 100 and Supernatural, but it wasn't until he discovered the Upside Down that he became famous. Soon after, though, Wolfhard would double down on his penchant for spooky pre-teen adventure with a role in the 2017 film adaptation of Stephen King's It.
In the film and its forthcoming sequel, Wolfhard stars as the bespectacled young Richie Tozier, a character who had a fear of clowns before tussling with Pennywise, but will grow up to become a jokester himself. Since Stranger Things and It, Wolfhard's career has really taken off, and he has been cast to star in a number of buzz-worthy projects, including Netflix's animated original series Carmen Sandiego, Weezer's "Take On Me" music video, an adaptation of Donna Tartt's The Goldfinch, a cinematic remake of The Addams Family, and Jason Reitman's new Ghostbusters movie. In other words, Stranger Things might've given Wolfhard a demogorgon-sized leg up, but the young actor is all over the place now.
Blair from Slutty Teenage Bounty Hunters
After bringing Weeds and Orange is the New Black to TV, Jenji Kohan has another series about a little-explored aspect of the criminal justice system on the way. She'll executive produce Slutty Teenage Bounty Hunters, a Netflix show about two fraternal twin sisters who team up with a well-established bounty hunter in pursuit of criminals who jumped bail in exchange for cash, all while remaining in school and pursuing active romantic lives. An up-and-coming actress named Anjelica Bette Fellini has landed the role of Blair, one of the two aforementioned bad guy-nabbing twins.
Landing a title part in a major Netflix show is all the more impressive considering that Fellini has been acting professionally for only about two years. After appearing in some short films, she scored the recurring role of Rebecca Hoover, a.k.a. Twist, a dangerous, parent-killing mutant on Fox's short-lived X-Men universe series The Gifted. With that show canceled, Fellini is free to work on Slutty Teenage Bounty Hunters, along with featured roles in two films, Sid is Dead and The French Dispatch.
Sterling from Slutty Teenage Bounty Hunters
Canadian actress Maddie Phillips has already racked up more than 30 credits in a career that's scarcely six years old. Her big break into "name" status will most certainly be her co-titular role as Sterling in Netflix's upcoming Slutty Teenage Bounty Hunters, which comes after some brief, unnamed, dues-paying roles in TV shows. Viewers might recognize her as "Kidnapped Girl #2" from an episode of iZombie, or "Waitress" from an installment of Lucifer, or a crying junior prom date on Legion.
Phillips also showed up twice on Supernatural, portraying two different characters three years apart, and recurred on two Syfy series: Ghost Wars and Van Helsing. She's even played Harley Quinn (albeit unofficially), portraying the Batman villain in Nightwing: Prodigal, a 2014 Kickstarter-backed fan-made project. Additionally, Phillips is quickly becoming a semi-regular in the made-for-cable movie circuit, with parts in comfort food titles like Santa's Boots, A Feeling of Home, and Made for You, with Love.
Stefan from Black Mirror: Bandersnatch
Fionn Whitehead may not have achieved household name status yet, but his turn as the playable game developer Stefan in Black Mirror: Bandersnatch certainly got him close to it. An unusual experiment from the creators of the tech-based anthology show, Bandersnatch is interactive, requiring audiences to actively participate in the character's journey. Stefan is front and center for the many hours of possible action ahead in the interactive story.
Prior to becoming the nerdy existentialist in the game/movie, though, Whitehead was already well on his way to stardom. The British thespian previously starred in the title role of ITV's mini-series HIM, the story of a boy who discovers he has telekinetic powers. He then landed a part in Christopher Nolan's gripping war epic Dunkirk. This kicked off a string of roles that's included the film adaptation of Ian McEwan's The Children Act, the upcoming drama Roads, and the thriller Don't Tell a Soul.
Despite his current climb, Whitehead doesn't necessarily want you to know his name so much as his work. As he once told The Evening Standard, "I don't feel the need to go and make everyone like me because, to be honest, I'm not looking to be friends with the world. I'd much rather people watch the things that I'm in." Maybe that "accept" or "refuse" prompt on Bandersnatch would come in handy for his real life.
Maggie Novak from I Am Not Okay With This
The incredibly independent if not wayward teens with superpowers beyond their control on I Am Not Okay With This don't have a lot of adult supervision or input. The only grown-up with much screen time is Maggie Novak, mother of Sydney, who is usually rushing to her low-paying service job or telling her daughter (Sophia Lillis) to drop the smart-alecky backtalk. It's the rare non-sunny, non-funny role for actress Kathleen Rose Perkins, one of the hardest-working and most frequently cast sitcom actors on all of TV. Along with the occasional spot on a drama like Code Black or Person of Interest, Perkins pops up for an episode or a few on everything from Fresh Off the Boat to American Housewife to How I Met Your Mother to You're the Worst. She had a semi-regular role on the long-running fox comedy 'Til Death, and was a main cast member on Showtime's TV dark entertainment industry comedy Episodes as Carol Rance, a woman caught in a go-nowhere relationship with her married doofus TV programmer boss.
Luther from The Umbrella Academy
Tom Hopper was already quite the TV veteran before he stepped into the space boots of Luther Hargreeves a.k.a. Number One for Netflix's The Umbrella Academy. Although this adaptation of the comics by Gerard Way and Gabriel Bá might be Hopper's most recent TV role, he got his start way back in 2007 with a guest role on Casualty and went on to appear in an episode of Doctor Who and the police procedural mini-series Good Cop.
Hopper's small screen career flourished with several regular roles as well, including his part as Sir Percival in the BBC's Merlin and as Bones in Starz's Black Sails. Hopper likely caught the most attention in his short-lived turn as Dickon Tarly, the favored brother of Samwell Tarly, who was burned to death by Daenerys Targaryen's dragon in Game of Thrones. He's also been seen in a few films, including Northmen – A Viking Saga and the romantic comedy I Feel Pretty. Hopper knows that his visage lends itself to strongman roles like Luther, but he told Elle Magazine that he doesn't want to be restricted to roles that peg him as "a big guy."
Princess Margaret from The Crown
Helena Bonham Carter specializes in two kinds of roles: royals and misfits. Her role in season 3 of Netflix's Queen Elizabeth II biopic series The Crown skews more toward the former (with a hint of the latter), taking over for Vanessa Kirby as Her Majesty's sister, Princess Margaret, as the series moves into the late 1960s and '70s. This isn't the first time Carter has played a member of England's most powerful family. She portrayed Princess Margaret's mother in The King's Speech, for which she received an Academy Award nomination.
She's played fictional queens, too, notably the Red Queen in both Alice in Wonderland live-action films. One of those was directed by her now ex-partner, Tim Burton, with whom she's collaborated several times, bringing life to quirky characters like meat pie baker Mrs. Lovett in Sweeney Todd, the title character in Corpse Bride, Mrs. Bucket in Charlie and the Chocolate Factory, and the Witch in Big Fish. Or perhaps she's most memorable to audiences completely stealing every scene in which she appeared as Marla Singer in Fight Club, criminal clothing designer Rose Weil in Ocean's 8, or the unspeakably evil Bellatrix Lestrange in multiple Harry Potter films.
Ruby Martinez from On My Block
On My Block hit Netflix in 2018, earning raves from critics in part because it's one of the few TV series to tackle the experience of growing up a teenager in America from the point of view of people of color. Jason Genao was a breakout On My Block star portraying Ruben "Ruby" Martinez," a math genius and the moral compass of his social group. Ruby is Genao's biggest acting showcase to date in a career that's barely underway. He was already in the Netflix family, with the recurring role of Napoleon on the hip-hop historical series The Get Down. He also guest starred on episodes of Law and Order: SVU and the inspirational CBS drama God Friended Me. Apart from On My Block, Genao is most recognizable for his role as Julio Richter, or Rictor, one of the young members of the X-23 genetic experiment in Hugh Jackman's Wolverine swan song, Logan.
(Young) Princess Margaret from The Crown
The Crown is certainly one of the most ambitious TV projects of all time. Applying a record-setting budget provided by Netflix's extremely deep pockets to BBC-style historical storytelling, The Crown aims to tell the complete life story of Queen Elizabeth II. That necessitates a completely new cast every couple of years. Helena Bonham Carter became the second actress to portray Her Majesty's sister, Princess Margaret, following role originator Vanessa Kirby. Kirby has an impressive and appropriate resume, honed via British TV period pieces and literary adaptations. Her first TV roles: Ruth Elms in the 1950s-set series The Hour, romantic object of desire Estella Havisham in a 2011 version of Great Expectations, and a role in an installment of Agatha Christie's Poirot. On the opposite end of the cultural spectrum from playing proper Brits and regal royals, Kirby has carved out a career in big-budget American action films. She portrayed Katharien Dunlevy in Jupiter Ascending, the "White Widow" in Mission: Impossible – Fallout, and Hattie Shaw in the 2019 Fast and Furious spinoff Hobbs & Shaw.
John Ambrose from To All the Boys: P.S. I Still Love You
Netflix's film version of Jenny Han's young adult novel To All the Boys I've Loved Before proved so popular that the streamer quickly produced a sequel, To all the Boys: P.S. I Still Love You, featuring the further quirky and embarrassing romantic adventures of teenager Lara Jean Covey (Lana Condor). The main object of her desires this time (and childhood crush) is John Ambrose McClaren, played by actor Jordan Fisher. While he's a familiar face in teen-directed cable entertainments of the past decade — he was Jacob on The Secret Life of the American Teenager and Holden Dippledorf on Liv and Maddie — he's primarily a song and dance man. Fisher is a familiar presence in the recent slew of made-for-TV musicals, from original productions like Teen Beach Movie and Teen Beach 2 (he played Seacat), to Rent: Live (documentary filmmaker Mark Cohen) and Grease Live (T-Bird member Doody). He also won the 25th season of Dancing with the Stars and went on to host spinoff Dancing with the Stars: Juniors.
Alice from Cam
She might be relatively new to the acting business, but much like her resourceful and indomitable character Alice in Cam, Madeline Brewer has already made quite an impact on the small screen. Her first big role was a devastating one indeed, as the ill-fated addict Tricia Miller on Orange Is the New Black's inaugural season. From there, she went on to enjoy recurring roles in other hit series like Hemlock Grove and Grimm before starring in a particularly unsettling role as a brainwashed military assassin in Black Mirror's "Men Against Fire."
Fans of Hulu's The Handmaid's Tale might also recognize her as Janine, the mutilated but cheerful handmaid who is driven mad by her duty to procreate for the benefit of others and eventually give up her daughter. In 2019, she can be found in Rupert Wyatt's science-fiction thriller Captive State, William Brent Bell's horror film Separation, and the upcoming mystery film Now Is Everything.
Bill Bufalino from The Irishman
Portraying the supporting role in The Irishman of William "Bill" Bufalino, a lawyer who represented the Teamsters labor union as well as many organized crime figures, is one of today's most notable dramatic character actors: Ray Romano, who previously appeared in another Martin Scorsese production, the short-lived, '70s-set HBO music industry drama Vinyl. It's a little surprising that Romano wound up a dramatic actor, as he spent the previous few decades of his career as a stand-up comedian and one of the most famous sitcom stars of all-time.
From 1996 to 2005, Romano starred in Everybody Loves Raymond as Ray Barone, an exasperated sportswriter contending with the demands of his wife and kids, plus his sad-sack brother and meddling parents (who lived across the street). That series won Romano an Emmy Award for Outstanding Lead Actor in a Comedy Series, and after that show ended its long run, he co-created and starred on TNT's acclaimed Men of a Certain Age, and followed it up with a stint on Parenthood. He recently returned to comedy (albeit dark comedy) with a starring role on the TV version of Get Shorty.
Jake Gottlieb from The Irishman
Paul Ben-Victor is one of the quintessential actors that make audiences say, "Oh, hey it's that guy!" His face is familiar and so are his performances — usually as tough guys, criminals, and various other ne'er-do-wells in film and TV shows with a strong undercurrent of unlawfulness or sleaziness. As such, he portrays Jake Gottlieb in Martin Scorsese's mob epic The Irishman. Probably his most famous role came playing an organized crime figure: gangster Spiros Vondopoulos, or rather Vondas, on more than a dozen episodes of HBO's The Wire.
Ben-Victor also portrayed criminal henchman Palaka on John from Cincinnati and crime boss Viktor Kruglov on Preacher. Ben-Victor also gets cast as intimidating business figures, such as studio boss Alan Gray on Entourage and record company executive Maury Gold on Vinyl. The actor's film career stretches back more than 20 years, and in that world he's probably most recognizable for playing Luca in True Romance, Jose Quesada in Daredevil, and "Indian Charlie" in Tombstone.
Ruth Langmore from Ozark
Netflix's Missouri-set family drama-meets-crime saga Ozark is loaded with both big stars. Jason Bateman plays Chicago finance guy turned backwoods money launderer Marty Byrde, while Laura Linney stars as his wife Wendy, desperate to maintain normalcy. But newcomer Julia Garner steals the show, and is the only cast member to win an Emmy Award, for her work as Marty's scrappy, savvy, but sensitive local accomplice, Ruth Langmore. While Garner landed supporting roles throughout the 2010s in fare like The Perks of Being a Wallflower and Sin City: A Dame to Kill For, she's worked prolifically in television, both cable and streaming, since Ozark debuted in 2017. She portrayed Michele Jones, real-life wife of Branch Davidian leader David Koresh, on the miniseries Waco, recurred as Kimberly Breland in the latter seasons of The Americans, and played a pivotal role in Dirty John, Bravo's adaptation of a true-crime podcast. Her most notable non-Ozark role is Ellie Landsberg, the narcotically-accessed memory of Emma Stone's troubled character on the futuristic Netflix dramedy Maniac.
Kim from Lost Girls
Lost Girls, a 2020 Netflix original film based on a book by crime writer Robert Kolker, is a tough watch, the story of the investigation into the deaths of five female sex workers at the hands of the still unidentified Long Island serial killer. Lola Kirke has a standout role as Kim, the fashionable relative of a victim and part of her same industry herself. Prior to Lost Girls, Kirke's most visible work is certainly portraying New York orchestral oboist and aspiring conductor Hailey Rutledge for four seasons on Amazon Video's Golden Globe-winning dramedy Mozart in the Jungle. Similar to her part in Lost Girls, Kirke has landed minor but memorable parts in several big movies. She played Judy Downing in the Tom Cruise true-to-life smuggler story American Made and a two-faced thief named Greta in Gone Girl. Kirke is also known for her family. Her sister is Jemima Kirke, best known as bohemian Jessa on HBO's Girls, and her father is Bad Company drummer Simon Kirke.
Sherre Gilbert from Lost Girls
Lost Girls is full of powerful performances from recognizable faces. Amy Ryan (Holly from The Office) stars as Mari Gilbert, a real person who led the investigation into the disappearance of her daughter, which led to the discovery of multiple, serial killer-related deaths of sex workers. Another familiar actor from way back in Lost Girls is Thomasin McKenzie, who co-stars as Sheree Gilbert, one of Mari's other daughters and partners in the fight. A New Zealand native, McKenzie's first major role came at the age of 14, portraying Astrid in the third and final chapter of Peter Jackson's locally shot The Hobbit trilogy, The Battle of the Five Armies. She received accolades from multiple film societies and festivals for her role as Tom, daughter of a man suffering from PTSD (Ben Foster) living in the woods in Leave No Trace. She went on to portray Queen Philippa of Denmark in The King, Netflix's epic adaptation of Shakespeare's King Henry tetralogy. But McKenzie's most career-making work to date is easily playing Elsa, the Jewish girl hiding out in an attic in Nazi Germany who kills the hate in the mind of the title character of Jojo Rabbit.
Sandra from Marriage Story
Netflix scored six Academy Award nominations for Marriage Story, filmmaker Noah Baumbach's uncomfortably uncompromising examination of a couple's contentious divorce. It's an intimate film with a small main cast, including Julie Hagerty as Sandra, who helps see her daughter Nicole (Scarlett Johansson) through her difficult marital split. Hagerty has worked in film for more than 40 years, but her first on-screen appearance arguably remains her most famous. She played the harried, heroic flight attendant (and romantic lead) Elaine in Airplane!, the 1980 smash hit disaster movie parody that launched a whole genre of joke-a-second cinematic send-ups. Hagerty played Elaine once more in Airplane II: The Sequel, on her way to major roles in big comedies. She co-starred alongside Albert Brooks in his road trip satire Lost in America, held her own against Bill Murray in What About Bob?, and endured the manic magic of Tom Green in Freddy Got Fingered. Along with dozens of roles in small movies and guest-star spots on television shows, Hagerty continues to work a lot. Recently she's co-starred on Showtime's period piece Black Monday, played Mrs. Claus in the Disney+ movie Noelle, and put her distinctive, lilting voice to use as Carol Pewterschmidt on Family Guy.
Theodore Finch from All the Bright Places
The teen novel All the Bright Places was the new The Fault in Our Stars, the story of two teens deeply affected by the effects of illness (in this case, mental illness) who find love in their tiny Indiana hometown. Starring as young Theodore Finch, a young man suffering from an undiagnosed case of bipolar depression, is actor Justice Smith. Speaking of The Fault in Our Stars, the success of the film version of that John Green novel led to the production of another movie based on one of the author's titles: the romantic mystery Paper Towns. In that YA movie, Smith played Marcus "Radar" Lincoln, best friend to main character and fellow nerdy teen, Q. After an 11-episode run on Netflix's early-hip-hop show The Get Down, Smith nabbed parts in two back-to-back blockbusters. In Jurassic World: Fallen Kingdom, that's him as systems analyst Franklin Webb, and in Detective Pikachu, he portrayed wannabe trainer turned sleuth Tim Goodman, a.k.a. the film's most prominent non-CGI, non-animal character.
Kate from All the Bright Places
Love and growth happens in All the Bright Places because of its supportive, supporting characters, most particularly Kate, the older sister, protector, and mother figure for teenage Finch. She's portrayed by Alexandra Shipp, whose early major film work involved playing figures associated with '90s pop music. In the Straight Outta Compton, the biopic of pioneering rap group NWA, Shipp portrayed Kimberly Woodruff, life partner and wife of rapper Ice Cube. Around that time, she also starred as the late superstar Aaliyah in the made-for-Lifetime biopic Aaliyah: The Princess of R&B. Then Shipp moved onto the superhero stuff. When the X-Men franchise rebooted to feature the younger version of its many mutants, Shipp took over the role of Onoro Munroe, a.k.a. Storm, in several movies, including X-Men Apocalypse (for which she was nominated for both a Teen Choice Award and a Nickelodeon Kids' Choice Award), Deadpool 2, and Dark Phoenix. But she might be best remembered by a generation of young adults for her role as KT Rush in dozens of episodes of the Nickelodeon mystery series House of Anubis.
Ricco from Dolemite is My Name
Eddie Murphy earned some of the best reviews of his life for the 2019 Netflix feature Dolemite is My Name, the story of comedian and filmmaker Rudy Ray Moore in his journey to make the classic '70s Dolemite movies. Ron Cephas Jones co-stars as Ricco, a homeless man whose utterance of the word "Dolemite" inspires the whole story. Something of a late bloomer, Jones didn't start appearing on screens until he was nearly 40, landing guest star roles on various early '90s crime shows like NYPD Blue, Law and Order, and New York Undercover. But his most famous roles have all come over the last half decade. On USA's complicated conspiracy drama Mr. Robot, Jones portrayed Leslie Romero, one of the original fsociety hackers, into the show's second season. Jones also landed roles on Netflix's late-'70s-set The Get Down (sax-playing salon owner Winston Kipling) and Luke Cage (chess king Bobby Fish). But Jones likely earned the most attention of his career for his role on NBC's phenomenally popular tearjerker This Is Us as William Hill, biological father of the adopted Randall Pearson (Sterling K. Brown). Jones was nominated for three Emmy Awards for his role, winning the prize in 2018.
Zeke from Coffee and Kareem
In the Netflix comedy film Coffee & Kareem, a tween named Kareem enlists the help of a criminal to scare away his mom's new police officer boyfriend, Officer Coffee, but finds himself caught up in a frightening Detroit underworld. Portraying Zeke in this action comedy is veteran English-Canadian character actor Garfield Wilson. The man has made a living and an extensive resume playing characters on the right side of the law — cops, deputies, and government agents on an episode or two of The Outer Limits, Dark Angel, Jake 2.0, Lucifer, Zoo, and The Detour, among others. Wilson may also look familiar from his stint as a super-powered prisoner known only as "Ripped" on a couple installments of Arrow, or many appearances as Leon on Amazon's The Man in the High Castle, or semi-regular role as a series of androids on the futuristic Fox police series Almost Human.
French Canadian Terminator from Coffee and Kareem
Over the course of Coffee & Kareem, a kid gets in way over his head with Detroit criminals when a childish scheme goes awry and he encounters a character with the highly descriptive and unforgettable name of "French Canadian Terminator." While actor Jesse Hutch isn't French Canadian, he is Canadian, born in the predominantly English-speaking province of Alberta. He didn't have to go all that far from home to make a living as an actor, amassing a number of credits on some of the many American teen dramas and sci-fi shows that based production in Canada. Hutch put in brief appearances on Dark Angel, Smallville, Tru Calling, Kyle XY, and Once Upon a Time. His most famous role was also on a show for teens, NBC's moderately popular American Dreams, set in the mid-century against the backdrop of the early '60s and the filming of American Bandstand. Hutch portrayed Jimmy Riley, dance partner of main character Meg Pryor (Brittany Snow) who goes off to fight in the Vietnam War and comes home severely injured. More recently, Hutch was a semi-regular on the second season of Arrow as Officer Daily.
Nik from Extraction
Extraction is an action thriller about a mercenary named Tyler Rake (Chris Hemsworth) tasked with recovering a boy kidnapped in the midst of a drug lord standoff… until his employers drop him. Portraying Tyler's handler, Nik, is Golshifteh Farahani, a major star of Iranian films since she was a teenager. Western audiences are more likely to have first taken notice of Farahani in Body of Lies, Ridley Scott's 2008 spy thriller — she played a nurse named Aisha whose kidnapping sets the film's harrowing events in motion for CIA officer Roger Ferris (Leonardo DiCaprio). Scott cast Farahani again in his 2014 throwback biblical epic Exodus: Gods and Kings, as Nefertari, wife of Egyptian pharaoh Ramesses II. That same year, Farahani landed the major role of Maryam in Rosewater, Jon Stewart's film about a journalist detained and brutalized in Iran. In The Upside, the 2017 English-language remake of the French smash The Intouchables, she portrayed Maggie, motivating personal trainer to Bryan Cranston's paralyzed billionaire. Farahani's biggest movie is certainly Pirates of the Caribbean: Dead Men Tell No Tales, although her appearance was drastically different. As the sea witch Shansa, her head was shaved and she sported henna-style tattoos all over her face and neck.
Missy from The Wrong Missy
In The Wrong Missy, a 2020 entry in the Adam Sandler/Happy Madison canon of Netflix originals, David Spade stars as a guy trapped on a company retreat with the obnoxious, overbearing Missy — he'd meant to invite along a beauty queen named Melissa, only to accidentally text a woman with whom he shared a nightmarish blind date also named Melissa. (In other words, the "wrong" Missy.)
Holding her own in a cast of comedy veterans as the over-the-top and truly weird Missy is Lauren Lapkus. In 2014, she landed her most high-profile film role to that point, playing babysitter Tracy in Adam Sandler's Blended. The following year, she popped up in Jurassic World as control room worker Vivian. More recently, Lapkus has landed major roles in a couple of big comedies. In Will Ferrell's Holmes & Watson, she turned in a wacky, near-silent performance as the supposedly feral human Millie, and in Between Two Ferns: The Movie, she played cable access producer Carol Hunch. Lapkus has worked primarily in television, with regular supporting roles on the sitcoms Are You There, Chelsea? and Clipped. She also had recurring roles on Crashing, as Jess, the unfaithful estranged wife of Pete Holmes' character, and on The Big Bang Theory as comic shop employee Denise.