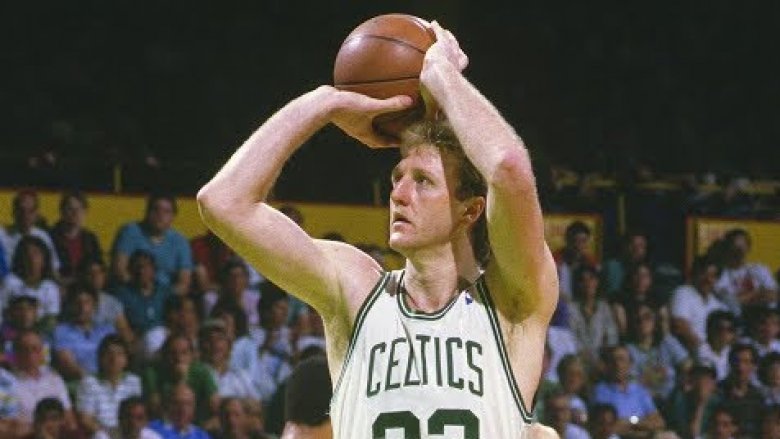 The 1985-86 Boston Celtics were the greatest incarnation of an already great NBA franchise. Led by Larry Bird, arguably the best athlete in American sports at the time, the Celtics "boasted one of the strongest, deepest frontcourts" ever assembled and a dauntingly talented backcourt, per NBA.com. Boston also had an outstanding sixth man in Bill Walton, who, along with Robert Parish, packed "the best one-two center punch in the history of the game," according to famed sportswriter Bob Ryan.
Boston's roster brimmed with elite passers, prolific scorers, tenacious defenders, and world-class trash-talkers. The team had an extraordinary regular season, winning 67 games and going 40-1 at home. In the postseason the Celtics bested the Chicago Bulls in what some have called the greatest playoff game in NBA history. In the finals the Celtics overwhelmed the Houston Rockets, a team powered by "Twin Towers" Ralph Sampson and Hakeem Olajuwon and led by Boston's previous coach, Bill Fitch. In the process Boston acquired its 16th NBA title and the team solidified its place as one for the ages. Here's where the 1985-86 Celtics are now.
Larry Bird's hard work paid off, but his body paid a price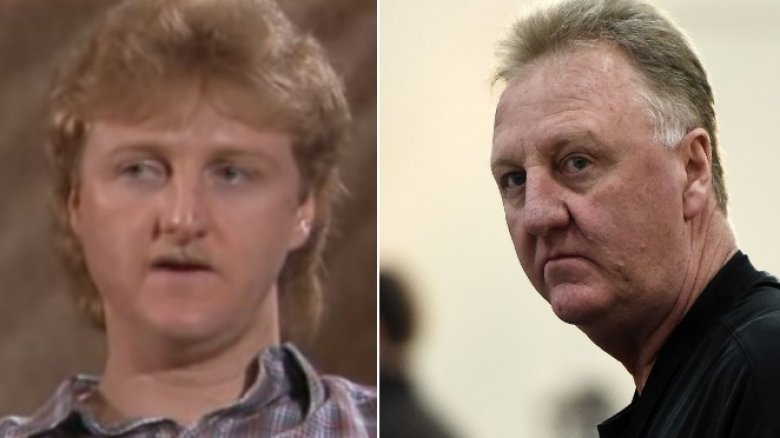 Larry Bird hurled verbal daggers that were almost as sharp as his shooting. He once buried a three during a Christmas Day game against the Indiana Pacers, turned to their bench, and quipped, "Merry f*cking Christmas." He orally torched basketball icons like Reggie Miller and Dennis Rodman and enjoyed telling opponents how he planned to score because he knew they couldn't stop him regardless.
One of the greatest marksmen ever to shoot a hoop, Bird more than lived up to his "Larry Legend" nickname with the 1985-86 Celtics. He earned his third straight league MVP award, was named finals MVP, and led the league in made three-pointers. In his 13 seasons in Boston the 6-foot-9 small forward was a 12-time All-Star and three-time NBA champion. He also logged a whopping 69 triple-doubles, a number no other Celtic has even approached.
Bird didn't have an off switch, so he pushed himself until his back buckled. The Legend bid farewell to basketball after winning gold with the 1992 Olympic Dream Team. In 1997 Bird became the Pacers' head coach and received the Coach of the Year Award. After three straight appearances in the Eastern Conference Finals he walked away from coaching because of heart problems. In 2003 Bird rose like a phoenix, serving as the Pacers' team president and later winning an Executive of the Year Award. He stepped down in 2017.
Kevin McHale weathered personal and professional storms
Kevin McHale played mind games almost as well as he played basketball. Larry Bird alleged that McHale once humiliated a former college teammate who played for Golden State by exploiting their friendship. Supposedly, the Celtics forward promised to let his old chum score but then knocked the shot attempt "six rows into the stands," enraging his probably-ex-friend. That hilarious craftiness came with a huge dose of grit. So tough was McHale that he played with a broken foot during the 1987 postseason.
A superb scorer, McHale averaged nearly 25 points per game during the 1986 playoffs. Also an adept defender, he made the NBA All-Defensive First Team three times and was a seven-time All-Star. Injuries forced McHale to call it a career in 1993 after 13 seasons. An obvious commodity due to his knowledge and experience, he found a home with the Minnesota Timberwolves as their general manager. In 2011 he landed a head coaching job with the Houston Rockets, but his time in Houston was marred by hardship. In 2012 his daughter tragically passed away from lupus. A few years later things went awry professionally. Despite being "the ultimate player's coach" and guiding Houston to the 2015 Western Conference Finals, McHale was fired after a disappointing 4-7 start to the 2015-2016 season.