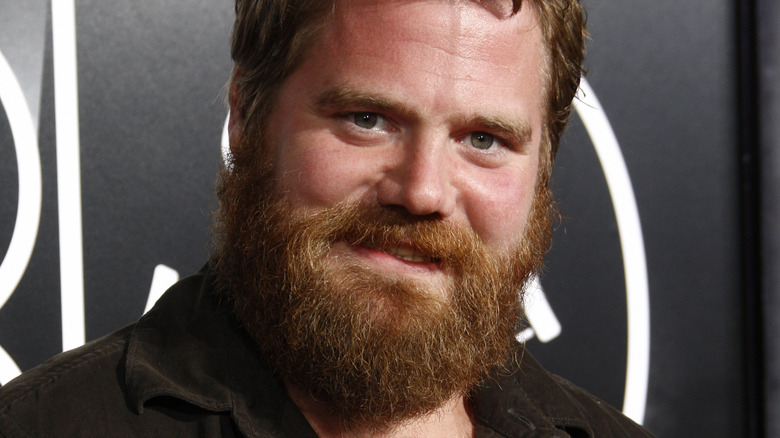 This article contains triggers for risky substance use, addiction, and suicidal thoughts.
MTV has broadcast several shows that have brought fame and fortune to many stars. Famous faces including Dax Shepherd getting his start on "Punk'd," Jamie Chung made her debut on "The Real World: San Diego," Adam Sandler showed fans his comedic side on "Remote Control," and even actor Aziz Ansari can thank MTV after starring in "Human Giant." These stars had their humble beginnings on the MTV network and found a way to not only outshine their other castmates, housemates, and competitors, but they eventually made a name for themselves other than being known as that "guy or girl from MTV."
There have been so many shows on the network, from "The Real World" to "Road Rules" and "16 And Pregnant," that it has paved the way for some of its stars to shine more than others. However, with the sheer number of shows that MTV has developed over the years, there have also been reality stars that have unfortunately died. These deaths were downright shocking and extremely sad, and some of these tragic deaths proved that having money and fame doesn't solve everything.
Valerie Fairman struggled with addiction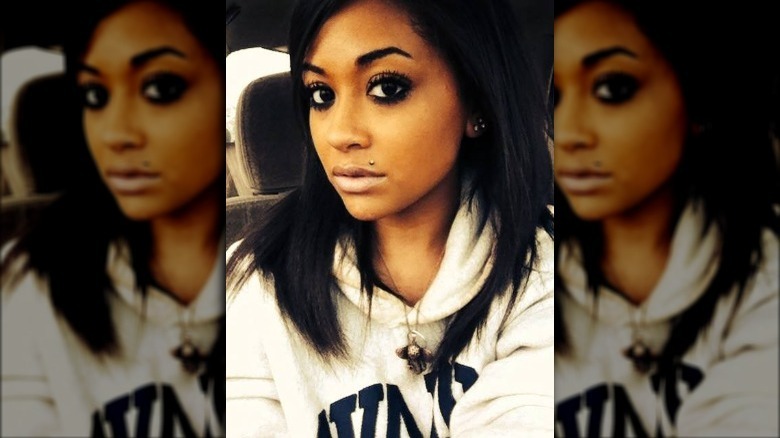 MTV's "16 and Pregnant" followed the real lives of pregnant teenage girls who dealt with the hardships of pregnancy and raising a child at such a young age. One of those most memorable stars was Valerie Fairman, who starred on the show in 2010 and welcomed her daughter Nevaeh into the world when she was just 15-years-old, per Daily Mail. Sadly, Fairman died at the age of 23 in 2016 when TMZ reported that she had died of an apparent overdose.
Even after appearing on MTV, Fairman had struggled throughout her life, with TMZ also sharing that she had been arrested several times with charges ranging from prostitution to resisting arrest and providing a fake identification, which she was charged with just a week before her death. E! also shared that Fairman had struggled with drug addiction for years.
When news broke of her death, "Teen Mom" star Jenelle Evans tweeted, "Don't take life for granted. Hold your children and love them close." Chelsea Houska, who also starred on "Teen Mom" tweeted, "How incredibly sad. My heart goes out to her daughter and family."
If you or anyone you know is struggling with addiction issues, help is available. Visit the Substance Abuse and Mental Health Services Administration website or contact SAMHSA's National Helpline at 1-800-662-HELP (4357).
Diem Brown died of cancer-related complications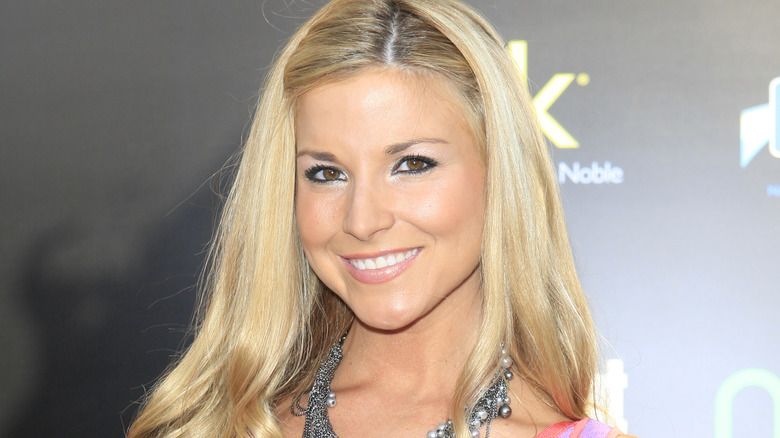 Diem Brown was a favorite among the cast members of MTV's "Real World/Road Rules Challenge" and became a recurring member on "The Challenge." She shocked everyone when she revealed that she was diagnosed with ovarian cancer in her debut on the MTV show in 2005, per Glamour. According to People, Brown had her ovary and fallopian tubes removed but developed the disease again in 2012. However, she became cancer-free for a second time and shared, "Cancer has changed who I am. It sounds like a cliche, but I've only got this one life, and I need to live every day to the fullest. I'm a lot more appreciative of things now."
During her eighth appearance on "The Challenge" series, Brown collapsed during filming in August 2014. A few months prior, she'd learned that she was diagnosed with cancer for the third time. However, this time, her cancer returned and had spread to her colon and stomach, per Us Weekly. People reported that she died that same year with family and friends by her side as her illness worsened.
Many of her castmates described Brown as a true fighter with "The Challenge" star Johnny Devenanzio telling Us Weekly, "She maintained such an optimistic, positive, outlook on life. That girl fought until her f****** last breathe."
The Real World star Ryan Knight suffered an accidental overdose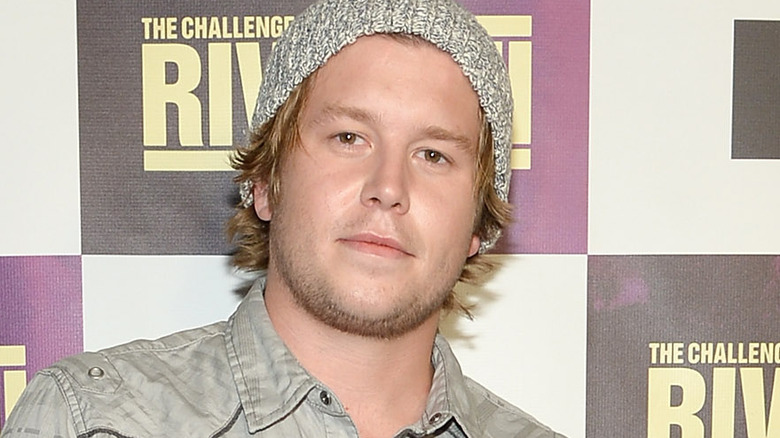 Ryan Knight made his MTV debut after starring in "The Real World: New Orleans" in 2010 and later became a contestant on "The Challenge." Sadly, it was reported by TMZ that Knight was found dead on Thanksgiving morning in his home state of Wisconsin in 2014 after partying the night before. A final autopsy report stated that the reality star had died from an accidental overdose from a "deadly mix of multiple drugs and alcohol" and had choked on his own vomit.
The news of Knight's death also became the second death in a month for an MTV star. His "The Challenge" castmate Diem Brown had died a few weeks before of cancer-related complications after dealing with ovarian cancer for years. Knight even tweeted his condolences, writing, "My heart hurts to hear a dear friend and the sweetest most beautiful person inside and out has passed."
Knight's former girlfriend, Jemmye Carroll, whom he met on "The Real World: New Orleans" penned a letter to MTV a year after his death. It read, "I think if soul mates exist, then that's what we were, brought together by the fate of eight strangers picked to live in a house."
If you or anyone you know is struggling with addiction issues, help is available. Visit the Substance Abuse and Mental Health Services Administration website or contact SAMHSA's National Helpline at 1-800-662-HELP (4357).
Buckwild star Shain Gandee was found dead inside a Ford Bronco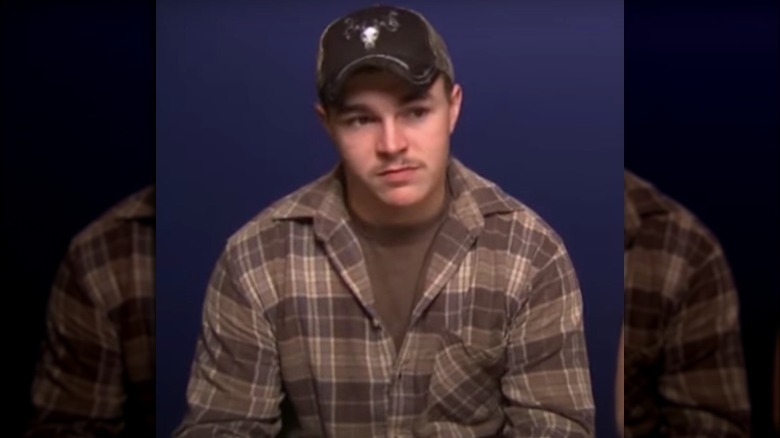 MTV's "Buckwild" followed adventurous friends living in rural West Virginia who loved to mud race and taught viewers how to create their own pool in the back of a dump truck. The reality show only lasted one season and was met with much criticism, especially from West Virginia Senator Joe Manchin, who wrote a letter to MTV's president Stephen F. Friedman, believing the show wrongly depicted residents in the community and "ugly, inaccurate stereotypes," per The New York Times.
Nevertheless, the show aired and E! reported it averaged more than 3 million viewers, but the tragic death of one of the show's most memorable cast members prompted the network to cancel the series. According to CNN, in 2013, Shain Gandee was found dead in West Virginia in a 1984 Ford Bronco, along with his uncle and a third man due to carbon monoxide poisoning. All three deaths were ruled accidental.
MTV released a statement after the news of Gandee's death, writing, "We are shocked and saddened by the terrible news about Shain Gandee, and those involved in this tragic incident … Shain had a magnetic personality, with a passion for life that touched everyone he met and we will miss him dearly."
Joey Kovar died from opiate intoxication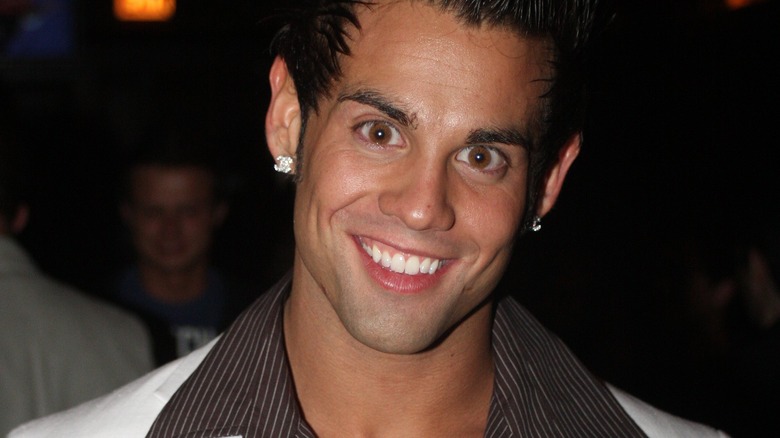 MTV's "The Real World: Hollywood" aired in 2008 and introduced fans to Joey Kovar, a personal trainer, and bodybuilder who, along with his cast members, had his fair share of personal struggles. In the season, Kovar revealed that he had an addiction to alcohol and even sought a 30-day treatment program during his time on the show.
After the show, Kovar appeared on season three of "Celebrity Rehab with Dr. Drew" to seek help for cocaine and ecstasy abuse, per Daily Mail. Sadly, in 2012, TMZ reported that Kovar was found dead in a friend's house in Chicago after allegedly taking a mixture of Viagra, cocaine, and alcohol, however, later reports revealed that Kovar's cause of death was "opiate intoxication."
Just days before his death, Kovar shared several motivational quotes on his Twitter account with one reading, "Life is not about how fast you run or how high you climb but how well you bounce."
If you or anyone you know is struggling with addiction issues, help is available. Visit the Substance Abuse and Mental Health Services Administration website or contact SAMHSA's National Helpline at 1-800-662-HELP (4357).
Rob & Big star Christopher Boykin died from a heart attack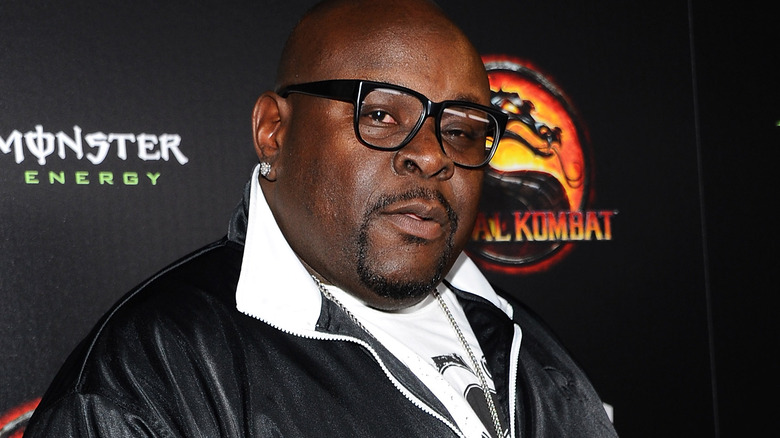 Fans loved watching the relationship between professional skater Rob Dyrdek and his bodyguard Christopher "Big Black" Boykin on MTV's "Rob & Big" and "Rob Dyrdek's Fantasy Factory." From their crazy antics to teaching their bulldog Meaty how to skateboard, it was a fun-filled show that featured two complete opposites that managed to still get along. Boykin had also broken two Guinness World Records which included eating the most powdered sugar doughnuts in less than three minutes and eating the most bananas in a minute, per The New York Times.
In 2017, Dyrdek lost his counterpart when TMZ reported that Boykin had died at the age of 45. According to People, Boykin died from a heart attack with an MTV spokesperson sharing, "He was a longtime and beloved member of the MTV family and will be greatly missed. Our thoughts and prayers go out to his family and friends at this time."
Dyrdek took to Twitter to express his sadness, writing, "I don't want to believe that this is reality. I am so thankful for you."
Jackass lost Ryan Dunn after a fatal car crash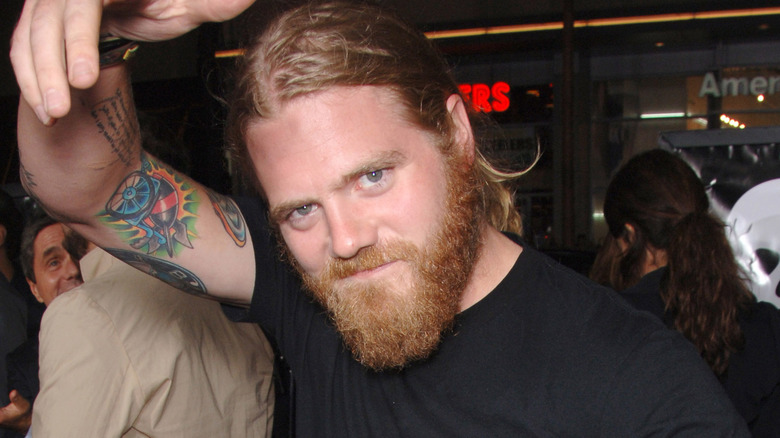 Shocking news hit the MTV "Jackass" family when cast member Ryan Dunn was involved in a car crash that killed him and a passenger in 2011. According to TMZ, the reality star was going 130 mph in his Porsche when he collided with a guardrail, crashed in the woods and his vehicle exploded into flames. Police chief Michael Carroll, of the West Goshen Township Police Department in Pennsylvania, stated that it was the "worst" car accident he had ever seen and also claimed that he had "never seen a car destroyed in an automobile accident the way this car was … even before it caught on fire."
Dunn's close friend and "Jackass" castmate Bam Margera told E! that it was "the worst news I've ever heard in my life" and shared the last text he received from Dunn, which was sent the night of the accident and read, "Stopping for a beer, be there when I can." Johnny Knoxville of "Jackass" also tweeted his disbelief in the death of his friend, tweeting, "Today I lost my brother Ryan Dunn. My heart goes out to his family and his beloved Angie. RIP Ryan, I love you buddy."
According to The Hollywood Reporter, Dunn was drunk at the time of the accident with a blood level of .196, more than twice the legal limit in Pennsylvania.
Erik Roner died after a skydiving performance gone wrong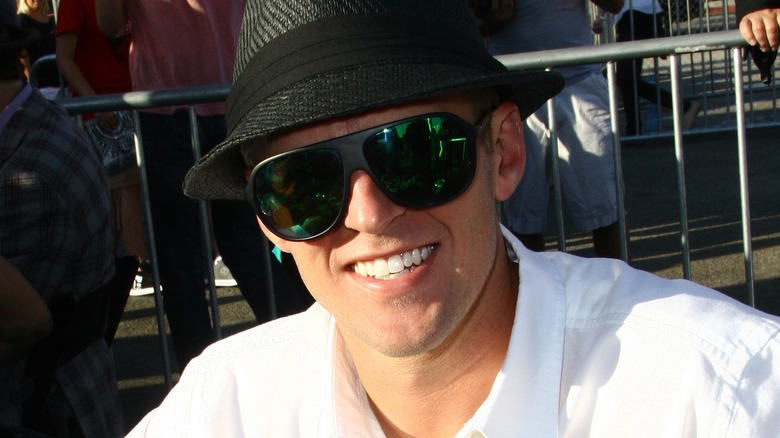 MTV's "Nitro Circus" followed X Games gold medalist Travis Pastrana and his crew of daredevils and action-sports athletes who would try to top one another's insane stunts. However, tragedy struck in 2015 when professional skier and BASE jumper Erik Roner was killed when he hit a tree while skydiving for a golf event in Northern California, per USA Today.
According to NBC News, over 100 people watched as Roner tragically struck a tree and was tangled high above the ground. While a rescue team was able to retrieve Roner's body, he was pronounced dead at the scene. Roy Tuscany, a friend of Roner who witnessed the accident, told Teton Gravity, "He hit a tree … he hit a tree so hard. I don't know what happened from there." Upon news of his death, Roner's wife, Annika Roner, shared in a statement (via USA Today), "Erik was a beautiful man, great father, wonderful friend and the love of my life."
Two years after his death, Pastrana paid tribute to Roner by BASE jumping off Ponte Tower in Johannesburg, South Africa, per BBC. It was the perfect way to remember his close friend and the action-sports athlete. Besides performing his thrilling BASE jumps on "Nitro Circus," Roner had also hosted "Locals" on the Outside Television sports network.
Yo Momma co-host Sam Sarpong died in an apparent suicide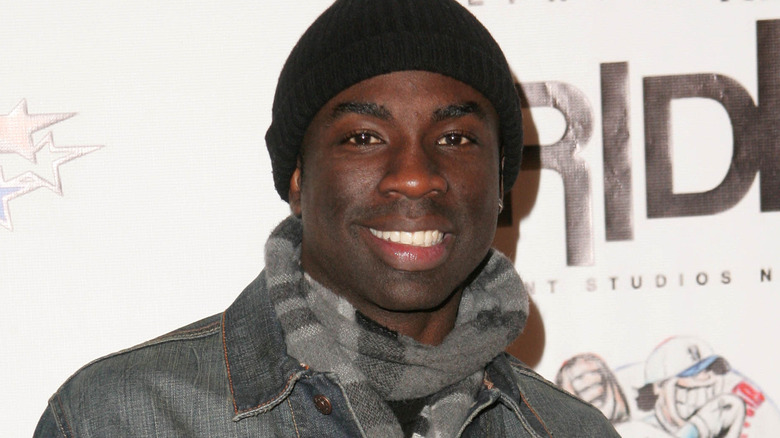 MTV's "Yo Momma" brought some of the best trash talkers all in one space to fire "yo momma" jokes at one another all in good fun. The show lasted for three seasons from 2006 to 2007 and was hosted by "That 70's Show" actor Wilmer Valderrama along with British actor and model Sam Sarpong. In October 2015, the Tommy Hilfiger model died in Pasadena, California of an apparent suicide, per Us Weekly.
A news release from the Pasadena Police Department (via Us Weekly) stated that after getting a call that a man was standing by a bridge, there was a seven-hour exchange between Sarpong and authorities before he jumped off the bridge. In the release, Police Chief Phillip Sanchez stated, "It is sad and troubling when an individual has become so despondent that he or she feels their only option is to end their life."
Before becoming a host for the MTV show, Sarpong had worked as an editorial model for several high-end designers including Louis Vuitton, Versace, and Gucci. He had also worked in numerous television shows and had minor film roles, per The Hollywood Reporter.
If you or anyone you know is having suicidal thoughts, please call the National Suicide Prevention Lifeline​ at​ 1-800-273-TALK (8255)​.
Charlie Balducci died in his Staten Island home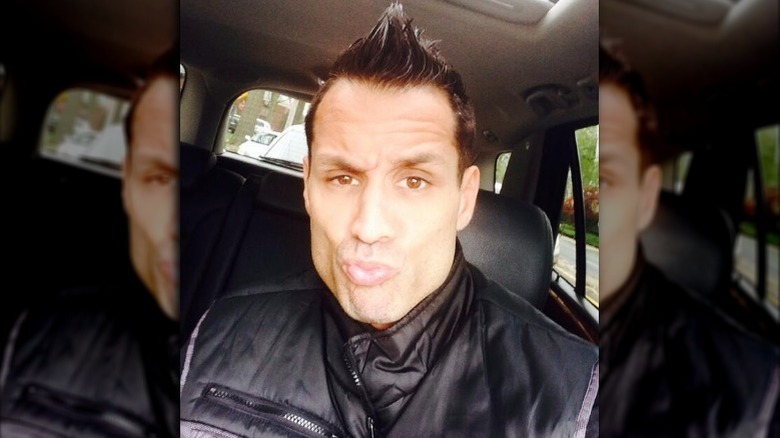 MTV's documentary series "True Life" covered hundreds of topics from drug use to textaholics and spanned 21 seasons. One of the most memorable episodes was titled "True Life: I'm Getting Married" and followed Staten Island native Charlie Balducci for four months as he prepared to get married to his fiance. It was a whirlwind to finally get to the altar for Balducci who had one of the most famous scenes in MTV history. During the day of his wedding, dressed in an all-white tuxedo, Balducci was heard screaming profanities at his limo driver, who was late. Balducci managed to make it to his wedding two hours later, per the New York Post.
Sadly, TMZ reported that the MTV reality star died in July 2021 from a deadly mixture of oxycodone, hydrocodone, and alprazolam — the anti-anxiety drug known as Xanax, with his death ruled as an accident. Before his death, Balducci was also known as one of the first "guidos" on television and even trashed talked MTV's "Jersey Shore" stating (via Silive), "It's just funny to me how terribly actors do when they're trying to re-create the authenticity of a guido or a guidette."
If you or anyone you know is struggling with addiction issues, help is available. Visit the Substance Abuse and Mental Health Services Administration website or contact SAMHSA's National Helpline at 1-800-662-HELP (4357).
Pedro Zamora started a conversation about the AIDS crisis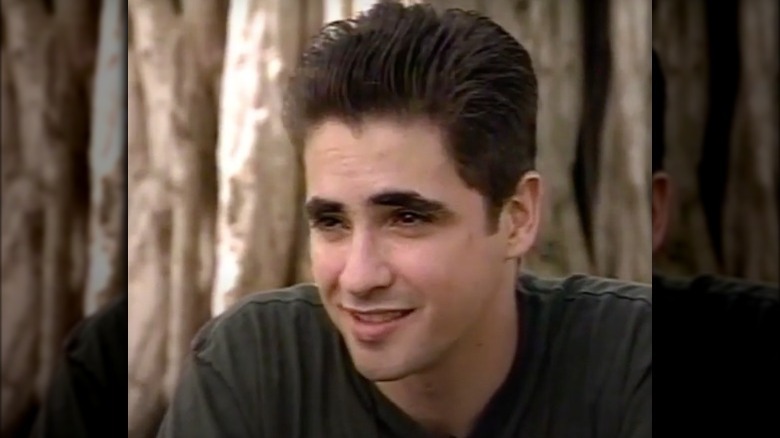 Pedro Zamora made his television debut on MTV's "The Real World: San Francisco" but he was much more than just another reality star living among strangers in one house. People reported that Zamora, who was gay, was the first person living openly with AIDS to ever be featured on a reality television show. During the show, Zamora also fell in love with a man named Sean Sasser and the two had a commitment ceremony in "The Real World" house. It became the first same-sex ceremony ever to be filmed in television history.
Zamora died at the age of 22 in 1994 due to complications with AIDS and just hours before MTV aired the show's final episode, per the Chicago Tribune. He became a celebrated figure who raised awareness for those living with AIDS/HIV and educated those who believed in the social stigmas of the disease. After learning about his death, former President Bill Clinton shared in a statement from the White House, "Pedro was particularly instrumental in reaching out to his own generation, where AIDS is striking hard. Through his work with MTV, he taught young people that 'the real world' includes AIDS and that each of us has the responsibility to protect ourselves and our loved ones."
Fourteen years after his death, a film was created on the real-life story of Zamora titled, "Pedro," per MTV News.