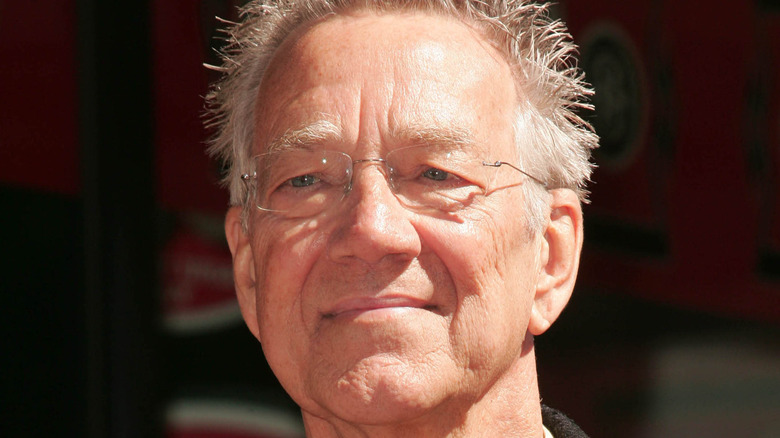 It's almost impossible to imagine life without music. Whether it's just in the background as the day goes by or if it's front and center as you literally shake off the stress and the worry that's an inevitable part of life, it's always there.
And sure, everyone likes to hear their favorite artists' new stuff, but there's just something about the classics. They're the songs that take us back to a time and a place, that remind us of better days or get us through the bad ones. They're the songs everyone knows the words to — even if you don't actually know you know the words — and they're the songs that keep us coming back.
But here's the thing about classic music: The artists who made the songs possible in the first place aren't getting any younger. When icons like Freddie Mercury or George Harrison die, they grab all the headlines. That's partially because they never left, but what about the classic rock artists who sort of dropped out of the spotlight? A lot of major names who were behind some of the biggest classic rock songs ever made have died … and many people might have missed these headlines.
Lou Reed took us for a walk on the wild side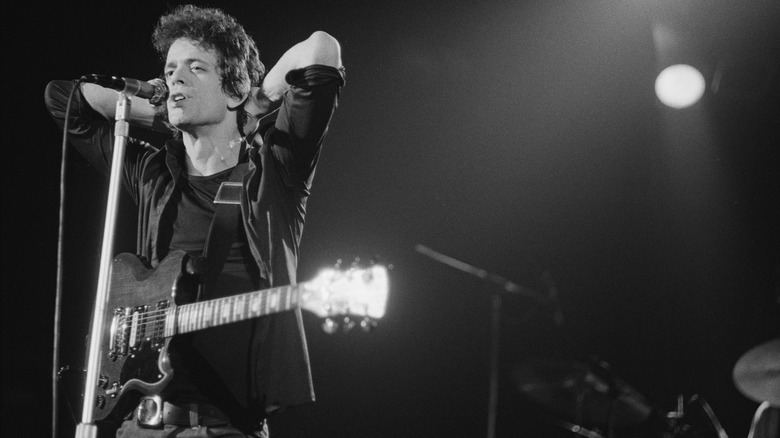 When University of Guelph students apologized for playing Lou Reed's "Walk on the Wild Side" at a campus event in 2017, Reed's longtime producer thought the whole thing was pretty hilarious. He told The Guardian: "I don't know if Lou would be cracking up about this or crying because it's just too stupid. The song was a love song to all the people he knew and to New York City, by a man who supported the community and the city his whole life."
Reed — who fronted the Velvet Underground, was good friends with Andy Warhol, and whom Rolling Stone credits for heavily influencing other legends like David Bowie — died on October 27, 2013. He was 71 years old at the time of his death, and according to his obituary, he had traded his own life on the wild side, complete with the near-constant consumption of drugs and alcohol, for a quieter life filled with T'ai Chi. In early 2013, he was the recipient of a liver transplant, and he died several months later at his Long Island home.
He was survived by his wife, Laurie Anderson, who released a statement reading (in part): "Lou was a prince and a fighter, and I know his songs of the pain and beauty in the world will fill many people with the incredible joy he felt for life. Long live the beauty that comes down and through and onto all of us."
'We told a story of the possibilities of friendship'
Bruce Springsteen wouldn't be Bruce Springsteen without his E Street Band, and the relationship between Springsteen and saxophonist Clarence Clemons was beyond friendship: Stories of how they met are something akin to legend. Clemons once described their first meeting (via GQ): "Bruce and I looked at each other and didn't say anything, we just knew. We knew we were the missing links in each other's lives. He was what I'd been searching for."
Clemons died in 2011, after suffering a stroke on June 12. According to Rolling Stone, he went through two brain surgeries and, in spite of a good prognosis, passed away within the week of his initial stroke. Just what happened was hotly debated, and according to The Guardian, Clemons' family claimed the stroke had been the result of earlier surgeries they believed doctors had botched. Clemons — who had suffered from chronic pain for years — had surgery for "retinal detachment, spinal fusion, and several joint replacements." Afterward, his wife says he had lost feeling in part of his hands, and after an alleged mix-up in medication, his family believed the eventual outcome was his stroke and untimely death.
Springsteen later said of the loss, "He was elemental in my life, and losing him was like losing the rain."
Feel the Noize
Everyone knows that song from Quiet Riot, and there's a good reason it's still such a powerful rock anthem. It was lead singer Kevin Dubrow who asked us all to join the band on a journey to "feel the noize," and when he was found dead in his apartment on November 25, 2007, the headlines were … confused.
According to Rolling Stone, Dubrow, who was 52 years old at the time of his passing, had died around six days before his body was found. When he didn't keep the Thanksgiving plans he'd made, ex-girlfriend Lark Williams asked a friend of hers to check on him. The friend, who happened to be a paramedic, was the one who broke into his home and found him.
At first, no one knew what had happened. Friends described him (via the Los Angeles Times) as "strong as an ox," adding that while he hadn't been handling his recent breakup with Williams well, he was said to have at least been "stable." The official cause of death wasn't announced until December 10, when the Clark County coroner's office confirmed their findings that he had died of an accidental cocaine overdose.
'We knew we'd be unstoppable'
That's what keyboardist Ray Manzarek had to say about the early days of the Doors (via Rolling Stone): "We knew once people heard us, we'd be unstoppable. We knew what the people wanted: the same thing the Doors wanted. Freedom."
Frontman Jim Morrison famously died in 1971, and it was drummer John Densmore who explained (via The Guardian), "I hated his self-destruction." Life wasn't as easy for the surviving Doors members, either, and Densmore spent years fighting Ray Manzarek and Robby Krieger in court.
Rights to tour under their old band name were at stake, and Manzarek and Krieger had started to tour in 2002. Unfortunately for everyone involved, it turned out that some of the last years of Manzarek's life were going to be spent knee-deep in those lawsuits. Eventually, Manzarek traded the wild life of a rock musician for a quiet one: At the time of his death, his obituary says that he had continued to collaborate with others while spending much of his time living the peaceful life in Napa Valley, surrounded by his chickens and his fruit trees. The 74-year-old Doors founder was in Rosenheim, Germany, when he died on May 20, 2013, after a diagnosis of bile duct cancer.
'I want to say goodbye'
"Werewolves of London" singer-songwriter Warren Zevon knew he was dying when he wrote his album "The Wind," and the timing was the sort of thing that makes anyone believe in a higher power. Zevon, says The New York Times, had started suffering from chest pains at about the same time he had decided to start working on another album. When he finally went to the doctor, the diagnosis was dire: He had advanced mesothelioma and only a few months to live.
Rolling Stone interviewed him while he was working on the album and trying to finish the songs that he saw as a "goodbye" before it was too late. He explained, "At a time like this, you really get the feeling of time marching on." Zevon — who declined the option of going through chemotherapy — explained that music was his drug, saying, "When you get into songwriting, everything else falls away. That's the miracle."
The 56-year-old Zevon survived to see the release of his final album on August 26, 2003. He was gone a little over a week later, dying at his Los Angeles home on September 7.
Bringing the party to the people
The Beastie Boys, says The New York Times, were a rarity: a long-lived hip-hop group with a popularity that spanned decades. Beastie Boys producer Rick Rubin explained, "The Beasties opened hip-hop music up to the suburbs," and the number of artists heavily influenced by them is too many to count.
It was Adam Yauch and Mike Diamond who started the band as a punk rock group, but it became much more than that: When the Beastie Boys confirmed Yauch's death in 2012 (via Rolling Stone), they called him not just a musician but a "musician, rapper, activist … founding member of the Beastie Boys and also of the Milarepa Foundation."
In 2009, Yauch had been diagnosed with cancer after the discovery of a tumor on his salivary gland. What followed was three long years of treatment — during which Rolling Stone says he remained upbeat and optimistic — leading up to his death on May 4, 2012.
The Beastie Boys have mourned the loss of another, less well-known member as well. John Berry not only came up with the name of the group, but Rolling Stone says he helped shape their sound and was credited as a founding member and original guitarist. Berry died in 2016, after suffering from frontal lobe dementia.
Writing the rule book
It was U2's Bono who said that The Clash "wrote the rule book" for U2, while others credited them for giving some of the best live performances in music history while also showing the world that punk could be political and take a stand, too.
Bono was saying that at the announcement of the sudden and unexpected death of The Clash's Joe Strummer. According to The Guardian, The Clash was making plans to collaborate on a charity show in South Africa when Strummer suffered a heart attack at his Somerset home. He died on December 22, 2002, and at the time, it was ruled as not suspicious.
A post-mortem revealed (via NPR) that Strummer had suffered from an undiagnosed heart defect, which ultimately led to his death at the age of 50. Not long before, he explained The Clash's music and his legacy like this: "[W]e were trying to grow up in a … future where the world might be less of a miserable place than it is. … My face is very deep in the mud. I can't see the trees or the woods or the valley or the hills. You can only follow what's on your mind."
'We won't see his like again'
No one expected to see the February 8, 2011, BBC headline: "Guitarist Gary Moore 'died of heart attack.'"
Moore (right), best known as the guitarist of Skid Row and Thin Lizzy (pictured), was 58 years old when he died in a Costa Del Sol hotel room. He'd gotten to Spain just a few hours before his death, and while it was immediately ruled as something not suspicious, authorities announced they were looking into what had happened.
While the initial cause was given as a heart attack, the Irish Independent reported that he was later found to have "380mg of alcohol per decilitre of blood" and added that amounts as low as 30 milligrams can be deadly. The result was a death from alcohol-related natural causes.
Tributes poured in for the guitarist, of whom George Harrison once said, "[Moore] makes me sound like a skiffler." Bob Geldof credited Thin Lizzy for setting the stage for bands like AC/DC and had this to say about Moore: "Gary, without question, was one of the great Irish bluesmen. There is a sort of trinity of Van Morrison, Rory Gallagher, and Gary Moore. His playing was exceptional and beautiful. We won't see his like again."
Remembering the genre-bending ELP
When Rolling Stone profiled Emerson, Lake & Palmer in 2016, they described them as "audacious, virtuosic progressive rock icons," and it's absolutely true. It's impossible to imagine what music would be like had they not decided that sticking to particular genres just wasn't for them and show just how incredible classical music, pop rock, and jazz could be when they were just sort of all mashed together.
The roundup of their most influential songs came after Keith Emerson's death on March 10 of the same year. According to his girlfriend, Mari Kawaguchi (via the Daily Mail), Emerson (right) took his own life after nerve pain in his hands was impacting his ability to play — and fans started harassing him on social media about it. She revealed the stress that upcoming performances put him under, saying, "He didn't want to let down fans. He was a perfectionist, and the thought he wouldn't play perfectly made him depressed, nervous, and anxious."
Emerson's death in March was followed by the death of fellow ELP co-founder Greg Lake (left) late in the same year. His manager announced (via the BBC): "Yesterday, December 7, I lost my best friend to a long and stubborn battle with cancer." Tributes flooded in, as others in the music industry agreed that he had always stayed true to a quote from his official website: "The greatest music is made for love, not for money."
If you or anyone you know is having suicidal thoughts, please call the National Suicide Prevention Lifeline​ at​ 1-800-273-TALK (8255)​.
'My brother, hero, and best friend'
Verdine White wrote, "My brother, hero, and best friend Maurice White passed away peacefully last night in his sleep. … Thank you for your prayers and well wishes."
News of Maurice White's death came in February 2016, and according to Rolling Stone, he had been diagnosed with Parkinson's in 1992. The diagnosis came several decades after Earth, Wind, & Fire changed the face of music with their mix of jazz, funk, and rock, and after they did something else, too. Verdine said in 2013 that from the beginning, "Maurice was interested in establishing a credibility of a different morality about musicians and their lifestyles. So we were into healthy food, meditation, taking vitamins, reading philosophical books, being students of life."
And it worked. Earth, Wind & Fire sold more than 90 million records, and at their height of popularity, Rolling Stone called them "the biggest black rock band in the world." And it's really no wonder: Maurice once said that they were all about "being joyful and positive," and if there's anything the world needs more of, it's their "positive energy."
'Hard, fast, nasty, disgusting rock'
Motörhead's notorious frontman Lemmy (pictured) died in 2015, just two days after being diagnosed with cancer (via the BBC). Less publicized were the deaths of Lemmy's Motörhead bandmates, starting with Michael "Wurzel" Burston.
The man Lemmy had once called "a quiet monster" and a "soft-spoken guy" until someone put a guitar in his hand auditioned for an open spot in Motörhead in 1984 and remained lifelong friends with the band's frontman. According to Billboard, Burston died on July 9, 2011, from complications of cardiomyopathy (heart disease).
Motörhead's first drummer was Phil Taylor, who described the band (via The Guardian) as "hard, fast, nasty, disgusting rock." When he died on November 11, 2015 — just before Lemmy — Louder Sound reported that although the official cause was liver failure, he had been sick for several years, a bout of ill health that kicked off with surgery to repair a brain aneurysm.
Then, in January 2018, Rolling Stone reported on the death of Eddie Clarke, the Motörhead guitarist who drummer Mikkey Dee called "the last of the three amigos." Clarke, they reported, had died after being hospitalized for pneumonia.
From the stage to the screen
When it comes to movies about music, there are few that have reached a wider audience than "The Blues Brothers." When brothers Jake and Elwood Blues assembled their band of legendary musicians, bassist Donald "Duck" Dunn was front and center. By that time, he'd already had a wild career playing with groups like Booker T. & the M.G.'s — alongside his longtime friend (and fellow Blues Brothers bandmate) Steve Cropper.
It was Cropper who was on tour with him in 2012 when, after playing a streak of 10 shows in five days in Japan, Dunn complained that he wasn't feeling well. They had chalked it up to jet lag, but Dunn died in his sleep not long afterward.
Cropper wrote (via the Los Angeles Times): "Today I lost my best friend, the world has lost the best guy and bass player to ever live." Others lauded his skills with a bass, saying that music would have been very, very different without him. As for Dunn's views on the whole thing, he once said, "I just love to play for people."
Dunn gave his final interview (via Medium) on May 4, just nine days before he died. When asked about his original '59 Fender Precision bass, he responded that it had once been valued at $50,000, and he'd told his wife: "Don't bury me with that. Don't get sentimental. Buy yourself a car." And then, he laughed.
'We drew lots and Pete lost'
Pete Quaife was — along with brothers Ray and Dave Davies — one of the founding members of the legendary Kinks. It was Dave who described (via The Guardian) why Quaife was handed the bass: "We drew lots to see who would play bass guitar, and Pete lost."
It ended up being fortuitous: After learning to play by mimicking songs from guys like Buddy Holly and Chuck Berry, Quaife (second from right) and the Kinks paid it forward, laying the groundwork for bands like The Who. (John Entwhistle called Quaife one of his favorite bassists.) It's entirely possible that without Quaife, the Kinks wouldn't have even stayed together long enough to make any music: He was nicknamed "the ambassador" and would often step in between the brothers to settle frequent arguments.
Quaife left the Kinks in 1969, and after a brief attempt at joining another band and very occasionally making public appearances, he retired from music, moved to Ontario, and got into graphic design. When he was diagnosed with renal failure in 1998, he released a series of cartoons called "The Lighter Side of Dialysis." Quaife succumbed to kidney failure in June 2010.
'Three of us together is magic'
Even those who never bought a Bee Gees album in their entire lives can still sing along to at least a few of their songs — and when Maurice Gibb died in 2003, The Guardian called them "critically underrated" as a band.
It was Maurice who once reportedly said, "One of us is OK, two of us is pretty good, but three of us together is magic," and it was Maurice who was the first to die: After collapsing in his home, he went into surgery to remove a blockage in his intestine and then suffered a heart attack. He died with his family at his side, including older brother Barry and twin Robin.
Nine years later, CNN reported that Robin had died on May 20, 2012. The official statement said that he "passed away today following his long battle with cancer and intestinal surgery" at just 62 years old. Among the tributes that poured in were heartfelt words from Queen's Brian May, who said, "For me, the music of the Bee Gees really has peaks as high as any mountain ever climbed by a Pop/Rock group. The Bee Gees will never be forgotten."
The twins were survived by their older brother Barry, and as a family, they were no strangers to tragic deaths. Another brother — who wasn't in the group — died in the 1980s. Just 30 years old, Andy Gibb succumbed to a heart infection.
'Life and breath, heart and soul'
In 1984, singer and drummer Levon Helm described the ingredients that went into his music (via The New York Times): "life and breath, heart and soul." That's easy to see in the timelessness of his work. Take a look at a picture of The Band, and it's almost impossible to tell what era they're in.
Levon Helm was born Mark Lavon Helm in 1941, and as the son of an Arkansas cotton farmer, he was heavily influenced by the blues of the Deep South. The start of the band that would simply become known as The Band came in 1965 — originally Bob Dylan's backup band, they were listed on an album cover as just "the Band," and they ran with it.
Although their later work never topped their first two releases, they were inducted into the Rock and Roll Hall of Fame in 1994 — a full 18 years after they officially retired. Helm got into acting after The Band, and in the late 1990s, he was diagnosed with throat cancer. Unable to sing and with medical bills piling up, he opened up his barn to impromptu concerts called Midnight Rambles. Although the regulars got together to form a group, Helm was no longer able to sing by that point. He died on April 19, 2012, and the official cause was complications from cancer.
'Here we come… Walkin' down the street…'
Saying you're a fan of the Monkees is a great way to get "serious" music fans to scoff — and scoff hard — but here's the thing: They had a massive influence on music as a whole. The Hollywood Reporter points out that not only did they pave the way for future boy bands and teen idols from David Cassidy to Hanson to the Jonas Brothers, but they proved how popular an up-and-coming new music format could be. That was, of course, the music video, and it's easy to forget their show was Emmy-winning, and their music topped the charts.
The Monkees' singer from Manchester, Davy Jones (left), had started out in show business before leaving after the death of his mother. He ultimately auditioned for a group described (via the BBC) as "just some guys having fun," and in 2012 — just a year after the Monkees reunited – the 66-year-old Jones died after suffering a major heart attack.
Then, in 2019, Rolling Stone announced the death of another one of the Monkees, Peter Tork (right). His official cause of death wasn't released, but according to the Independent, he had been diagnosed with a rare type of cancer called adenoid cystic carcinoma. Fellow Monkee Michael Nesmith wrote, "[M]y tears are awash, and my heart is broken. Even though I am clinging to the idea that we all continue, the pain that attends these passings has no cure."
The entire family of punk rock 'brothers'
When Tommy Ramone (right) died in 2014, it truly was the end of an era: As Rolling Stone noted, he had been the last surviving member of the original Ramones. According to a statement issued on his family's behalf, "He was in hospice care following treatment for cancer of the bile duct."
The Ramones are credited with helping to found an entire genre of music: punk rock. The four founding members — Erdelyi Tamas, John Cummings, Jeffrey Hyman, and Douglas Colvin — weren't blood brothers but were brothers, nonetheless.
Joey Ramone (left, Hyman) was diagnosed with leukemia when he was just 42 years old, says Variety, and passed away in 2001. The following year, Dee Dee Ramone (second right, Colvin) was found unconscious in his Hollywood home. According to The New York Times, paramedics pronounced him dead on the scene, from an apparent drug overdose. Then, in 2004, Rolling Stone announced the death of Johnny Ramone (second left, Cummings). He gave his last interview surrounded by taxidermy oddities and some very elderly cats — six years after his diagnosis of prostate cancer — and he died not long afterward.
In his last interview, Johnny reflected: "[A]ll of a sudden on the last tour, it was like, everyone is going to miss us? I thought everyone would forget us. That was fun? I can't tell."
Life is a runaway train
Soul Asylum is one of those groups that's been around for a lot longer than all but the most die-hard fans might remember. They might embody the look and sound of the 1990s — particularly with their hit "Runaway Train," dedicated to the nation's missing teenagers — but they officially formed way back in 1984, out of an earlier incarnation from 1981.
In 2005, Rolling Stone announced the death of bassist Karl Mueller, who had been diagnosed with throat cancer the prior year. At the time of his death, he was a current and founding member of the group, who'd gotten together for a new album during a period where Mueller's cancer had gone into remission.
Mueller was survived by his wife, Mary Beth Mueller, who went on to establish a research endowment at the University of Minnesota called The Kar Fund. She also founded Kill Kancer, an outreach group that focuses on spreading information on cancer prevention (via the Southwest Journal). She said, "Everyone has had an aunt or a father that has died in that age group we're targeting. My husband died at 40. That is absolutely unacceptable."
The cult figure of Captain Beefheart
He'd been born Don Van Vliet, but The Guardian says that he was better known as the cult figure Captain Beefheart. They called him "a hero to most of the musical avant garde" and cited bands from the Grateful Dead to Jethro Tull as one which had been heavily influenced by his work, described as "pretty discordant" and "mesmeric" at the same time — thanks in large part to his impressive vocal range, which spanned four and a half octaves.
A longtime friend of Frank Zappa, Captain Beefheart — who took his name from a film he'd once had hopes of making — spent much of his career as a fringe figure, mostly because of his own choosing. More interested in art and music for the sake of art and music alone, Beefheart influenced countless other artists while spending much of the 1960s surviving on the only thing he could afford to eat: bread.
Beefheart retired from music in 1982, on the advice of a New York City art dealer who told him that if he wanted anyone to take him seriously, it was one or the other. He enjoyed a modest career in the art world and died in 2010. The official cause was complications from multiple sclerosis.