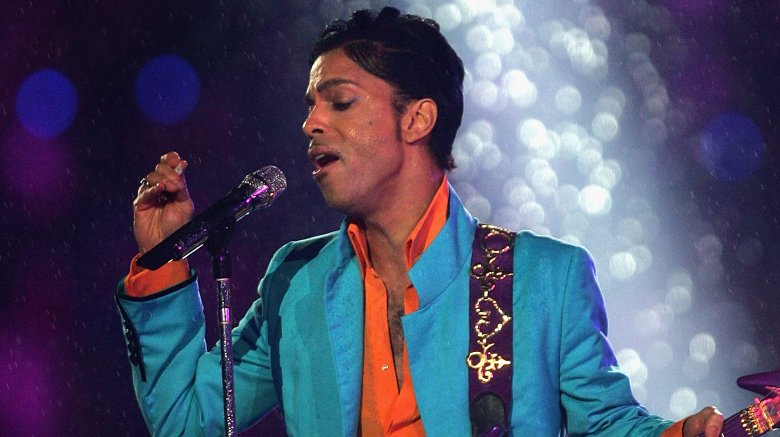 Music is an instant time-travel device. New stuff comes along and into our lives so quickly that certain songs become the soundtrack to specific times in our personal lives, as well as for certain times in history. A familiar song is an evocative tool that, when heard later in life, can instantly take you back to the time and place where you heard it first…or when it was popular. This is why it seems like every time there's a movie scene set during the Vietnam War, producers throw on Creedence Clearwater Revival's "Fortunate Son" — it tells the viewers "We are in the troubled 1960s now."
Let's all travel back in time then to the year you were born — yes, you, dear reader. Here are the most popular songs that a lot of people associate with the particular year you came into this world, simply because they were the most played and/or bestselling single of that year according to Billboard.
1970 – "Bridge Over Troubled Water" by Simon & Garfunkel
There's a comedy duo called Garfunkel & Oates whose joke name is instantly understandable — it's derived from combining the less successful halves of famous musical duos: Art Garfunkel of Simon & Garfunkel, and John Oates of Hall & Oates. Yes, Paul Simon went on to have a legendary and extraordinarily successful solo career, and Art Garfunkel didn't. But neither Paul Simon nor anybody else can ever take away the fact that Art Garfunkel sang the most moving and commercially successful song of their S&G years (particularly because it was the dominant song of 1970).
Taking a break from the voice-blending and harmonies found on their other songs, like "The Sound of Silence" and "Mrs. Robinson," Garfunkel takes the lead on "Bridge Over Troubled Water," delivering a song about the profound power of love and friendship while he slowly adds in more and more vocal firepower, building to an almost operatic peak. If you aren't moved to tears by Garfunkel's impossibly clear and beautiful voice, you might not have a soul.
1971 – "Joy to the World" by Three Dog Night
Three Dog Night looked like a bunch of long-haired hippies, but they sang crowd-pleasing, organ-driven pop-rock songs, like "One," "Mama Told Me Not to Come," and "Joy to the World." (It's not the Christmas song.) They also weren't a traditional rock band — the group had three main singers, employed a rotating group of backing musicians, and performed songs written by professional outside songwriters. That means Three Dog Night was kind of the original boy band.
Its slightly prefabricated nature matters not, because Three Dog Night sang great tunes, chief among them "Joy to the World." Vocalist Chuck Negron powers through this one from the first second, screaming about how "Jeremiah was a bullfrog," a good friend of his who always shared his very good wine. What does that even mean? Who cares? This party and karaoke classic, written by songwriter and folk musician Hoyt Axton, dominated radio and the pop charts in 1971.
1972 – "The First Time Ever I Saw Your Face" by Roberta Flack
Smooth, baby-makin' soul was at its absolute peak in the early 1970s, what with Al Green's "Let's Stay Together," Billy Paul's "Me and Mrs. Jones," and this ultra-slick, ultra-slow, extraordinarily intimate ditty from Roberta Flack, the honey-throated singer who also delivered the similar "Killing Me Softly With His Song." This ballad with the awkwardly worded title didn't start out as a slow jam — it was written in the '50s by Ewan McColl, who was usually a political singer-songwriter.
It subsequently became a folk standard during the craze for that genre, but it wasn't a big hit or identified with any particular singer until Flack — and Clint Eastwood — got a hold of it. In 1971, Eastwood used it to score a love scene in his directorial debut, Play Misty for Me. The movie and song proved popular enough to earn the single a proper release. It dominated the pop chart, and, unsurprisingly, the easy listening chart, enough to make it the biggest song of 1972.
1973 – "Tie a Yellow Ribbon 'Round the Ole Oak Tree" by Tony Orlando and Dawn
Tony Orlando landed a couple hits in the '60s, quit to become a music executive, then returned to performing in the '70s backed by Dawn: female singers Joyce Vincent Wilson, Pamela Wilson, and Thelma Hopkins (who later played Aunt Rachel on Family Matters). The group's biggest hit was, as is rarely the case, inspired by a folk tale.
Songwriters L. Russell Brown and Irwin Levine based it on a story they'd heard in their military days about a prisoner getting released, who writes to his sweetie telling her that if she still wants him after so much time has passed, that she should tie a yellow ribbon around the tree in front of her house. If it's there, he'll knock on the front door and rekindle the romance. If the ribbon isn't there, he'll take that as a cue to keep walking.
That timeless tale of drama, romance, and dendrology fueled the song's extreme popularity — it stayed at number one for four weeks.
1974 – "The Way We Were" by Barbra Streisand
Babs doesn't seem like the kind of performer that would have actual hit pop songs — she's more the Broadway belter and standard singer, delivering albums, nightclub acts, and Vegas shows. But she's flirted with the pop charts occasionally, finding a niche singing rich, sad ballads like "The Way We Were." This one also comes from another one of Streisand's domains: acting in romantic dramas, such as The Way We Were, A Star is Born, and The Prince of Tides.
The song won the Academy Award for Best Original Song, although the movie it came from — a weepy thing starring Streisand and Robert Redford — is forgettable for pretty much everything except its bittersweet theme song about a love from long ago colored by the tint of nostalgia. It was the biggest hit of 1974, as well as of Streisand's storied career. It also helped co-writer Marvin Hamlisch win the Grammy for Best New Artist, because the '70s were weird.
1975 – "Love Will Keep Us Together" by the Captain & Tennille
In addition to being weird, the '70s were also pretty wild. People crowded into poorly-lit nightclubs to disco dance, all-night celebrity cocaine parties kept Studio 54 in business, and Watergate and the Vietnam War dominated the headlines. And yet the biggest hit of 1975 sounds like it was both played on a toy piano and something your parents listened to at a swingers party (another fun '70s thing).
Yes, actual married couple "Captain" Daryl Dragon — he wore a captain's hat on stage — and Toni Tennille — the cheerily-voiced lady with the Dorothy Hamill haircut — jumped from Beach Boys backing musicians to a band that churned out love songs for middle-aged married people. Among their ooey-gooey hits about lasting love and defying the odds: "Muskrat Love," "Do That to Me One More Time," and, of course, "Love Will Keep Us Together." It dominated the music charts in 1975, but love didn't actually keep the Captain and Tennille together. They split in 2014 after 39 years of marriage.
1976 – "Silly Love Songs" by Wings
Some people want to fill the world with silly love songs, and Paul and Linda McCartney were among them. And, as the lyrics say, what's wrong with that? Nothing, because this bass-heavy, sort-of-disco song about the joys of love and listening to love songs when one is in love was the most popular song of the year of the American Bicentennial.
And while McCartney had plenty of hit songs, both on his own and with his band, Wings, in the first few years after the Beatles split in 1970, "Silly Love Songs" proved that he could be just as much of a superstar all by himself (or rather, with his wife, who co-wrote the song and played keyboards in Wings). That was even the intent of the song — Paul McCartney says he wrote it in response to critics who said that while John Lennon wrote deep and political songs, McCartney was content to write "silly love songs." The world didn't mind — the song spent five weeks at number one and is the biggest hit of his post-Beatles career.
1977 – "Tonight's the Night (Gonna Be Alright)" by Rod Stewart
The gravelly-voiced, open-shirted Rod Stewart has enjoyed many career phases. He started out in the '60s with the blues-rock band Faces; in the 2000s he became a lounge singer to belt out "The Great American Songbook." In between, mostly in the '70s, he was a sex-obsessed himbo with lots of songs about getting it on, his desire to get it on, or how right then was the time to get it on with a sweet, sweet lady.
Stewart's greatest triumph and success in this vein was "Tonight's the Night," a flirty but kind of pressuring love ballad about how tonight is the night that he and the subject of the tune are finally going to make sweet love. (It's actually about losing one's virginity — not necessarily for the singer, not for the subject.) Stewart's song likely soundtracked many real-life "special nights," and it went on to spend eight weeks at number one, easily the most popular song of the year.
1978 – "Shadow Dancing" by Andy Gibb
Disco, particularly the Bee Gees' brand of disco — soft rock with a beat you could dance to — was so popular in the late 1970s that the world wanted more Bee Gees than the Bee Gees could provide. And so, those three brothers Gibb outsourced the job to their younger brother, Andy Gibb, who had a string of hits that sounded exactly like Bee Gees songs because they were written and produced by the Bee Gees.
Gibb rivaled his brothers for popularity in 1978 because not only did he make the smooth disco hits that the people wanted, but he was also a super-foxy '70s blonde teen idol kind of dude. Still, his song "Shadow Dancing" was truly the "Let It Be" of songs about Shadow Dancing. After "I Just Want to Be Your Everything" and "(Love Is) Thicker Than Water," "Shadow Dancing" was Gibb's third straight number-one hit, and the most popular song of the year.
1979 – "My Sharona" by the Knack
By the end of the '70s, a disco backlash was probably inevitable. One night in July 1979, the Chicago White Sox held "Disco Demolition Night," a disco record bonfire that turned into a literal riot. The less frightening backlash on the music charts: the rise of a hard-to-define genre called New Wave, which combined the energy and attitude of punk with the tight musical structures of early rock n' roll (and, often, keyboards).
The most perfect New Wave song just might be "My Sharona" by the Knack. The tune so shook things up with its extremely catchy hooks, guitar riffs, and wordplay-heavy lyrics that the band was actually marketed as the next Beatles (they weren't). The Knack's debut album Get the Knack was full of similar gems, but the band never replicated the success and faded away as the '80s took hold. However, "My Sharona" remained both a time capsule from (and biggest hit of) 1979.
1980 – "Call Me" by Blondie
If you watch one '80s movie in which Richard Gere plays a male prostitute, watch American Gigolo. The salacious (for 1980) movie about a professional love-maker traipsing around Los Angeles pleasuring women launched the theme song — co-written by Italian disco architect Giorgio Moroder and which hints at the movie's plot ("call me" makes one think of a "call girl," or call boy, as it were) — to the top of the pop chart for the whole of 1980.
There was no one better to perform this rock-meets-disco tune than Blondie, a band that could handle almost any style of music, from full-on disco ("Heart of Glass") to reggae ("The Tide is High") to punk ("One Way or Another"). "Call Me" was the perfect song to bridge the '70s and '80s. It smacked of '70s excess and disco, but also hinted contained elements of New Wave, as well as suggesting the glitz, glamour, and sheen of the new decade to come.
1981 – "Bette Davis Eyes" by Kim Carnes
Long before Shania Twain and Taylor Swift successfully jumped from country music to pop, Kim Carnes did it. She's most memorable for possessing a voice so captivatingly raspy it's a wonder that she could even sing in the first place. While that trait should work for country (a genre in which she'd released a handful of albums), it notably contrasted with the hard-charging, synth-driven, electro-pop she was required to perform for "Bette Davis Eyes." But then this song is all about the old merging and mixing with the new.
It concerns a beautiful woman who reminds the songwriter, and every man who sees her, of Hollywood legend Bette Davis, she of the haunting eyes and striking presence. Carnes' country-fried voice mixes nicely with the Prince-esque syth-based backing track. The blend was so irresistible that "Bette Davis Eyes" became the biggest hit of 1981. Unfortunately, Carnes was so associated with this song that in the years after its release, she never had another top 10 hit.
1982 – "Physical" by Olivia Newton-John
Olivia Newton-John took a huge risk with "Physical." Primarily known up to that point as a singer of easy-listening songs like "Have You Never Been Mellow" and "Magic," the bubbly Australian singer and Xanadu star rocked a wholesome, innocent persona (with the exception of the final scene of Grease, where she wears leather pants and puts out a cigarette with a stiletto heel).
Suddenly, with "Physical," Olivia Newton-John was a man-hungry New Wave sexpot. She tapped into the '80s fitness craze with both this song and its gym-set video, in which "physical" could mean either exercising in a gym or exercising in the bedroom. (Nevertheless, this one was definitely played at more than one '80s-era Jazzercise class.)
The combination of the charming Newton-John delivering a synth-and-guitar-powered ode to lust and the strenuous expression of such was irresistible — "Physical" topped the charts for a whopping ten weeks, enough to make it the hottest tune of '82.
1983 – "Every Breath You Take" by the Police
The Police could do it all, from punk-flavored numbers like "Message in a Bottle," to reggae songs like "Can't Stand Losing You, and even prog rock ("Synchronicity II)." The trio is best known for "Every Breath You Take," a spooky bit of melancholy pop-rock. On an initial, superficial listen, "Every Breath You Take" seems like a bittersweet saga of undying love, an "I'll always be with you" song akin to Richard Marx's "Right Here Waiting."
A closer inpsection, however, reveals that this is way creepier than Richard Marx — it's a song about stalking. Sting himself told BBC Radio 2 (as quoted in The Girl in the Song: The Real Stories Behind 50 Rock Classics) that he thinks the song "is very, very sinister and ugly." But hey, it's got a lovely melody, so that's probably how it became the biggest song of 1983, the same year that Michael Jackson's Thriller and its many hits captivated the world.
1984 – "When Doves Cry" by Prince
How good does a song have to be to differentiate itself as one of the best and biggest songs of Price's career (and 1984), as well as one of the standout tracks from Purple Rain, a landmark album? It has to be exactly as good as "When Doves Cry."
Based on some plot elements from the movie Purple Rain, it's a song about sex and love (because it's a Prince song), that somehow manages to weave in some lyrics about the universal fear of turning into one's parents ("maybe I'm just like my father / too bold"). "When Doves Cry" features many more trademark Prince touches that were so outside the pop mainstream at the time that listeners couldn't help but pay attention. There's the opening, lightning-quick guitar riff, the fact that there's no bass line, and the song-ending keyboard odyssey.
Pop music had a big year in 1984 — Madonna, Cyndi Lauper, Van Halen, and Phil Collins loomed large — but no other act could hypnotize and innovate like Prince.
1985 – "Careless Whisper" by Wham!
With delightfully inane hits like "Wake Me Up Before You Go-Go" and "I'm Your Man," Wham! was the biggest boy band of the '80s, a two-man, British Menudo. Joining affable guitarist and backing singer Andrew Ridgeley was George Michael: handsome, powerfully-voiced…and obviously a future solo star. Epic Records made that abundantly clear when it released "Careless Whisper" as a single.
Although it appeared on the Wham! album Make It Big and was co-written by Ridgeley, it was credited to just "George Michael" in the U.K. In the U.S. and Canada, the song was attributed to "Wham! featuring George Michael" (as if anybody who liked Wham! had never heard of Michael, or as if every Wham! song didn't already "feature" Michael). The song, a departure from the usual sunny Wham! stuff, was a massively successful soft launch of Michael's more serious output to come, a tune about heartbreak that uses dancing as a metaphor for love, with melodramatic lyrics like "guilty feet have got no rhythm" and "careless whisper."
1986 – "That's What Friends Are For" by Dionne & Friends
The mid-1980s were the golden age of well-meaning all-star charity records. Boomtown Rats singer Bob Geldof started the fad with the famine relief single "Do They Know It's Christmas?" which was followed by USA for Africa's "We Are the World." Then came "That's What Friends Are For," which trimmed the usual lineup down from a small army to just four — but what a foursome it was.
All were (and are) soulful legends of pop and R&B: the Dionne is Dionne Warwick, and the "Friends" are Gladys Knight, Elton John, and Stevie Wonder. The song was a pleasant if forgettable Rod Stewart song that played over the end credits of the 1982 comedy Night Shift. But re-recorded by Dionne and Friends, it became a showstopper that raised $2 million in the fight against AIDS (one of the first major fundraisers toward that end) en route to outperforming all other songs in 1986. That's what friends are for, indeed.
1987 – "Walk Like an Egyptian" by the Bangles
This one probably wouldn't fly in today's sensitive and woke climate. Real, actual, present-day Egyptians don't "walk" that way, with one hand pointed forward and one hand pointing backward, and, point of fact, neither did ancient Egyptians. Singer Susanna Hoffs (and the music video) refers to how people often looked in hieroglyphics. "Walk Like an Egyptian" also re-enforces another, closer to home stereotype with one of its semi-rapped, rapid-fire lyrics: "all the cops in the donut shop."
Nevertheless, or perhaps in spite of these elements, "Walk Like an Egyptian" is a very '80s-sounding slice of pop rock, and one of the first by an all-female rock band to top the chart. It took all the way until the '80s, with groups like the Bangles and the Go-Go's, for that to happen. Unlike most other songs, it sold half a million copies and hit number one, both on the weekly chart and the yearly one.
1988 – "Faith" by George Michael
After Wham! ended, George Michael returned in late 1987 with a new attitude, a new look, and a new sound. He left behind the frivolous music, "Choose Life" T-shirt, and Andrew Ridgeley, and re-invented himself as a bearded, earring-wearing, singer-songwriter of thoughtful pop songs.
The first single from his debut solo album Faith was "Faith," a song about being reluctant to fall in love (which could also serve as a metaphor for Michael's reluctance to re-enter the musical mainstream), and with a melody and acoustic guitar-heavy arrangement reminiscent of an Elvis Presley or Buddy Holly song from the '50s. The world embraced the new George Michael arguably even more than they did the old George Michael. Faith won the Grammy for Album of the Year, which makes sense because it produced four chart-topping singles: "Father Figure," "One More Try," "Monkey," and the 1988-leading "Faith," which spent four weeks at number 1 in late 1987 and early 1988.
1989 – "Look Away" by Chicago
Very few bands survive when its famous lead singer leaves for a solo career, let alone thrive. But Chicago did, improbably scoring the biggest hit of 1989. The group first found success as a jazz-rock band in the early 1970s with classic rock staples like "25 or 6 to 4" and "Saturday in the Park."
For the better part of two decades, members Peter Cetera, Robert Lamm, and Terry Kath sang lead on most of Chicago's songs, before Cetera and his otherworldly, naturally Auto-Tuned vocals became the pre-eminent voice of the band…whose sound evolved from jazz-flavored to synth-based prom jams like "You're the Inspiration" and "Hard to Say I'm Sorry." Cetera went solo in 1985, and vocal duties fell mostly to Cetera's replacement, bassist and singer Jason Scheff, and veteran Chicago keyboard player Bill Champlin. It's the latter that sang on Chicago's only post-Cetera no. 1 hit, the breaking-up-is-hard-to-do power ballad "Look Away."
1990 – "Hold On" by Wilson Phillips
"Wilson Phillips" sounds like the name of a Montana law firm, not a three-woman vocal group, and yet it dominated the charts at the dawn of the '90s. There were a lot of "girl groups" at the time — Expose, Sweet Sensation, Seduction, Jade, SWV. But none had the pedigree and marketing factor of Wilson Phillips: All three were the daughters of rock n' roll legends.
Chynna Phillips is the offspring of John and Michelle Phillips of the Mamas and the Papas ("California Dreamin'"), while Carnie Wilson and Wendy Wilson's dad is Brian Wilson, the musical genius who wrote all of the best songs for the Beach Boys. They all had lovely voices, which propelled the first four singles off their self-titled debut album to the Billboard top 5. "Release Me," "You're in Love," and "Hold On" all hit number one, with the latter the most successful of all. The "radio station you can listen to at work" staple was the most popular song of 1990.