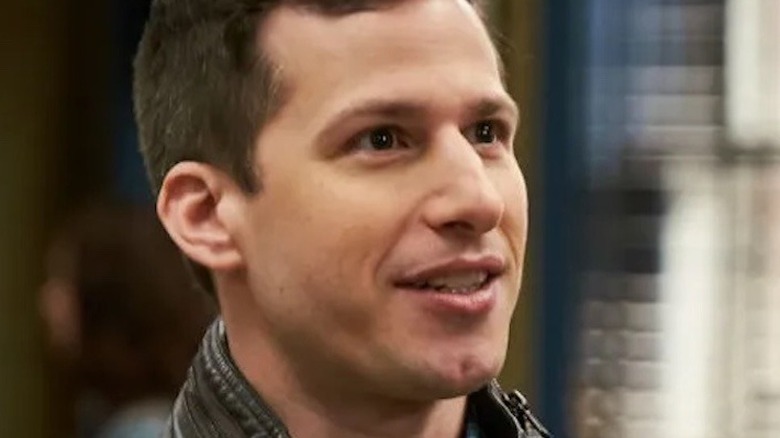 As the year 2021 dawned, the world was still in the midst of the deadly coronavirus pandemic. Billions of people and nearly every industry on Earth adjusted throughout 2020, including the world of television. Shutdowns and expensive precautionary measures meant to slow the spread of COVID-19 led to numerous TV show cancelations, delays, and reworkings, which carried over into 2021.
However, television was already in flux, what with the continued advent of streaming services and rise of new delivery methods. All these factors culminated in some shocking and surprising cancelations of popular, important, and vital TV series across broadcast, cable, and online providers. And on top of all that, the regular reasons for shows ending were also in play — stars ready to move on, fans losing interest, or creators deciding they'd told the story they set out to tell.
Updated on August 30, 2021: Sadly, TV shows are canceled all the time, and we've updated this list to keep you informed on which series — whether they're beloved, reviled, or completely ignored — are leaving the airwaves. From comedies to thrillers, these TV series were all canceled in 2021.
Peaky Blinders will end with a movie instead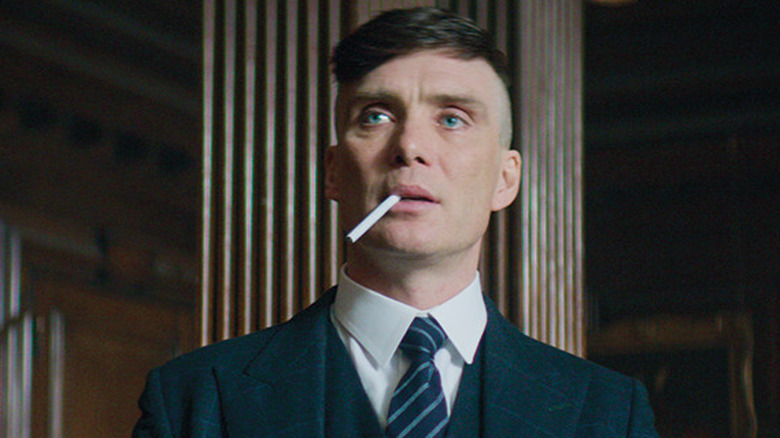 "Peaky Blinders" is one of the most ambitious crime dramas to ever grace television. Based somewhat on the true story of a street gang that terrorized Birmingham and other parts of the U.K. in the years between World War I and World War II, the dark, violent, and stylish show evoked underworld sagas like "The Godfather" while presenting a view of the interwar period rarely approached in media, along with showcasing an all-star cast that included Cillian Murphy, Tom Hardy, and Anya Taylor-Joy.
"Peaky Blinders" remained a popular, much-discussed series well into its run, both on the BBC in the U.K., and on Netflix in the U.S. In May 2018, creator Steven Knight told the "Birmingham Press Club" (via The Independent) just before the debut of Season 5 that a sixth season of "Peaky Blinders" was on the way, with a seventh season likely, if not probable. However, after pandemic-related shutdowns delayed shooting of Season 6, Knight changed his plans. "COVID came along, and we lost a year of production," he told Variety. "So we put our heads together and thought that it would be a good idea to do a movie instead of doing series seven." That means "Peaky Blinders" fans can at least look forward to that.
Insecure has finished telling its story
In 2016, HBO debuted "Insecure," starring co-creator Issa Rae as Issa Dee, a woman in her late twenties trying to balance all the disparate threads in her life while searching for fulfillment and purpose. When the series begins, Issa works at a Los Angeles nonprofit designed to help young students of color succeed while also maintaining her intense connection with old friend Molly (Yvonne Orji) and slowly, maybe, emerging from a stale relationship with boyfriend Lawrence (Jay Ellis). Acclaimed for being a thoughtful and vital look at 21st century life for African-American women, "Insecure" made stars out of Rae and Orji and scored an Emmy nomination for Outstanding Comedy Series.
"Insecure" was a fully fleshed-out, grander realization of "Awkward Black Girl," Rae's confessional YouTube series from the 2010s. Along with co-creator Larry Wilmore, Rae mapped out a show designed to tell a finite story about a certain period in the life of her character and her social circle. "We always planned to tell this story through five seasons," Rae told Deadline. HBO renewed the series for its fifth season in May 2020, which Rae confirmed in January 2021 would be its last.
Brooklyn Nine-Nine was ready to wrap up
Set in a police precinct deep in New York City, "Brooklyn Nine-Nine" is one of the most acclaimed sitcoms of the 2010s and beyond. Revolving around the goofy but actually talented detective Jake Perralta (Andy Samberg), the crew of the Nine-Nine is more like a family, led by stone-faced captain Raymond Holt (Andre Braugher) and involving neurotic sergeant Terry Jeffords (Terry Crews), Jake-worshipping detective Boyle (Joe Lo Truglio), and self-absorbed community liaison Gina (Chelsea Peretti). The pull of "Brooklyn Nine-Nine" pull is strong: When Fox canceled it in 2018, it was immediately revived by NBC.
The show's eighth season was already delayed. Set to air during the 2019-2020 season, coronavirus-related shutdowns of Hollywood productions pushed back those episodes. Then, after a spate of deaths of African-Americans at the hands of law enforcement — including those of Breonna Taylor and George Floyd — the anti-police-brutality and overall anti-police sentiment that in part fueled coast-to-coast protests led to a reckoning over cop shows in the entertainment history. Shows thought to glorify police, like "Cops" and "Live P.D.," were immediately canceled, for example. Producers for "Brooklyn Nine-Nine," a gentle comedy about police officers, tossed all the scripts written for its eighth season in order to start over with recent events in mind. All of this weighed heavily on an aging show that was not a ratings hit. NBC announced that "Brooklyn Nine-Nine" would return for its eighth — and final — season in 2021, with a limited run of just 10 episodes.
The Haves and Have Nots ended because its producer moved on
OWN's "The Haves and the Have Nots" is a good old-fashioned 1980s-style, scandal-free, family drama-loaded primetime soap, in the vein of "Dallas" or "Dynasty." Set in the beautiful and moneyed city of Savannah, Georgia, the story centers in part on the locally dominant Cryers and Harringtons, who have abundant wealth and resources at their disposal. Those are the "haves," while the "have nots" are the Youngs, a working-class family led by single mother Hanna (Crystal Fox), who works in the home of the Cryers. There's plenty of intrigue with the servants, as well as when the two sides of the socioeconomic coin interact, making for a show that feels like a modern-day "Downton Abbey."
The series comes from the mind of prolific show creator and producer Tyler Perry. In 2017, he signed a deal to make scripted series for Oprah Winfrey's OWN channel. The first show under that deal was "The Haves and the Have Nots," OWNS's first scripted series, which drew an average of three million viewers — huge for the sometimes struggling OWN. After a run of eight years and nearly 200 episodes, "The Haves and the Have Nots" will end its run in May 2021, the last vestige of Perry's OWN contract. He moved on from the channel in 2017, signing a development deal to make shows for Viacom outlets, including BET. The end of his original OWN show marks a clean, contractual break with Perry's former creative home.
Mom changed drastically and lost its star
"Mom" was a tricky sitcom from day one, but the cast and crew pulled it off. Co-created by "Two and a Half Men" and "The Big Bang Theory" mastermind Chuck Lorre, "Mom" mined humor from addiction recovery. "Scary Movie" star Anna Faris played Christy, a recovering alcoholic in the early stages of putting her life back together while balancing family responsibilities and dealing with the handful that was her mother, Bonnie (Allison Janney), also dealing with her own addiction issues.
In September 2020, just days before "Mom" was set to start production on its eighth season, Faris abruptly walked away from the series. When the show returned to the air two months later, "Mom" writers got rid of Christy by explaining that she'd moved away to attend law school at Georgetown University. Months later, CBS announced that "Mom" would end at the conclusion of its only season without Faris. The show arguably couldn't suffer the blow of losing its star, but Christy's exit also marked the final step in the "Mom" story arc. When the show began in 2013, it was a vehicle for Faris, and the action centered on her character, a single mother raising two teenage children. Over time, the kids were completely written out and the spotlight moved over to Christy's mother, Bonnie, and her Alcoholics Anonymous group.
NCIS: New Orleans was the weak link in the NCIS chain
The "NCIS" format — in which a team of elite, highly-trained Naval Criminal Investigative Service agents investigate and solve naval-related crimes — is a premise that keeps on giving. Since 2003, the franchise has generated more than 400 episodes of Washington, D.C.-based "NCIS," nearly 300 of spinoff "NCIS: Los Angeles," and about 150 of "NCIS: New Orleans," starring veteran TV actor Scott Bakula as team leader Supervisory Special Agent Dwayne Cassius Pride. This iteration of the crime procedural saga hit CBS in 2014, and at one point, ranked among the top 10 most watched shows on TV.
But that was years ago. In February 2021, CBS announced that "NCIS: New Orleans" would end at the conclusion of its current season, its seventh. The cancellation comes in part due to falling viewership. In the 2020-21 season, no CBS drama suffered a bigger drop than "NCIS: New Orleans," which also loses 750,000 viewers from its lead-in show, "NCIS: Los Angeles," and accumulates a total draw of about half of the original "NCIS." It especially didn't make sense for CBS to keep making new episodes of the New Orleans series because it didn't generate big money in reruns and on streaming, the way the other two "NCIS" shows do. Meanwhile, "NCIS: New Orleans" showrunners Jan Nash and Christopher have already agreed to take over a potential new CBS drama … "NCIS: Hawaii."
The Twilight Zone is ending because the producers are ready to move on
With four distinct iterations airing decades apart, "The Twilight Zone" is one of the most oft-revived shows in TV history. The original, hosted by creator Rod Serling, aired from 1959 to 1964, followed by a 1985 to 1989 version, another from 2002 to 2003, and a fourth, debuting in 2019 on CBS All Access. Standing in for Serling: Academy Award-winning "Get Out" and "Us" filmmaker Jordan Peele, who also co-developed the show. Like its predecessor, this modern-day "Twilight Zone" told spooky, unsettling, and hard-to-forget stories of fright, dread, regret, and other dark parts of the human psyche.
Right around the time that ViacomCBS prepared to convert its CBS All Access service into Paramount+, the producers in charge of this latest "Twilight Zone" series announced that they would not be making new episodes for the rebooted streamer. Peele and co-producer Simon Kinberg decided that they'd accomplished what they'd set out to do. "After 20 unique episodes, we have told the stories that we wanted to tell, and CBS All Access was gracious in their understanding of our decision," read a joint statement (via New York Daily News) from Peele and Kinberg's production companies.
Wynonna Earp got wrapped up in financial and corporate issues
"Wynnona Earp" is one of the wildest and most original TV series in recent memory. The show depicts the adventures of the modern-day descendant (Melanie Scrofano) of strong-armed Old West lawman Wyatt Earp, who returns to her Rocky Mountains hometown (not coincidentally named Purgatory) where she does battle with "revenants" — reincarnated supernatural monster versions of the 19th century scofflaws her great-great-grandfather killed in the line of duty.
The show debuted in the U.S. on Spike in 2016, and after three seasons moved to SyFy for Season 4. That network was supposed to air a fifth season before reversing course in February 2021, announcing that the imminent fourth run would be the last for "Wynnona Earp." It's a near miracle that those episodes were even finished. Production company IDW ran out of money, which delayed filming for almost a year. SyFy agreed to foot the bill, but then the pandemic led to a shutdown shortly after filming began. And then, SyFy's parent company, NBCUniversal, restructured its programming strategy, deciding to emphasize streaming content instead of cable network originals.
Killing Eve will continue with a spinoff
"Killing Eve" is a thrilling show — a darkly comic, action-packed, high-stakes chase drama about a brutal, globetrotting assassin named Villanelle (Jodie Comer) and Eve Polastri (Sandra Oh), the American-born British intelligence officer in constant pursuit. They're both obsessed with one another for varied and complicated reasons, and in its early seasons, "Killing Eve" was one of the hottest shows on TV, in the U.K. and in the U.S., with Oh winning a Golden Globe and Comer winning an Emmy.
The show has a very finite premise — eventually, Eve and Villanelle have to come face to face for a final showdown, with one winner and one loser — and in 2021, AMC announced that the show would end after its fourth season. Those episodes were delayed due to coronavirus-related production shutdowns, and the season will consist of only eight episodes, which are set to air in 2022. However, while "Killing Eve" is dead, the franchise will continue. In a statement, AMC original programming president Dan McDermott said that the network is "exploring potential extensions of this compelling universe," meaning some kind of spinoff is on the way.
American Gods was a chaotic production
Celebrated and immensely popular fantasy author Neil Gaiman published one of his masterworks in 2001, the novel "American Gods." The story depicts the ancient mythological and religious deities of Europe, Africa, and Asia brought to the United States over centuries of immigration and diaspora, struggling to stay alive as their adherents die out and also waging a battle with powerful "new gods" like Media and the technology allegory Technical Boy. It's a complicated, heady brew, and it was often held up as an example of an "unfilmable" work, a novel impossible to reasonably adapt to film.
And yet, in 2017, Starz brought "American Gods" to the screen — the small screen, in the form of a continuing weekly series in the hands of screenwriter Michael Green ("Logan," "Blade Runner 2049") and Bryan Fuller ("Pushing Daisies," "Dead Like Me," "Hannibal"). However, "American Gods" experienced a lot of backstage issues. Toward the end of the show's first season, showrunners Green and Fuller departed, unable to resolve creative differences with Starz executives, and cast members Kristin Chenoweth and Gillian Anderson followed them out the door. More showrunners came and went, actors reportedly rewrote their own scripts to improve them, and then cast member Orlando Jones was fired, which he believes was racially motivated.
Starz ended the whole thing in March 2021, announcing that the already-aired third season — which ended with a cliffhanger — would be the show's last. The network added that a finale movie or miniseries in the future was a possibility.
Very few people blessed Bless the Harts with their attention
Creator Emily Spivey, a writer for "Parks and Recreation" and "King of the Hill," based "Bless the Harts" on elements and characters from her North Carolina hometown. The animated family sitcom is loaded with comedic heavy hitters, with Kristen Wiig voicing single mother and fish restaurant waitress Jenny Hart, Maya Rudolph portraying Jenny's aggressive and wild mother, Betty, Ike Barinholtz as Jenny's boyfriend, Wayne, and Jillian Bell as Jenny's artsy teenage daughter, Violet.
A show full of crackling comedy and also heart, "Bless the Harts" fit right in on Fox's Sunday night animation lineup alongside similar series like "The Simpsons" and "Bob's Burgers." However, in the midst of the show's second season, Fox announced that it would not order a third season. The reason? Not just bad ratings but extremely bad ratings. In Season 2, "Bless the Harts" pulled in only 1.3 million viewers on average, making it Fox's lowest-rated Sunday night show and second least-watched show of the 2020-21 season overall, with only the already canceled "NEXT" drawing a smaller audience.
There were a lot of backstage issues at MacGyver
In the midst of the great mid-2010s reboot and revival craze that returned everything from "Twin Peaks" to "Murphy Brown" to television, CBS ordered a new version of "MacGyver." The original show premiered in 1985, and this innovative action series focused on a brilliant secret agent (Richard Dean Anderson) whose aversion to firearms meant he had to use his wits and whatever items he could find to save the day, escape danger, and beat the bad guys. On the new "MacGyver," which debuted in 2016, Lucas Till played the titular role, only his version was younger and more charming of a rogue.
"MacGyver" was a top 30 hit in its first year, but by its fifth — and ultimately final – season, it ranked #10 in viewership of CBS' 14 dramas. Prior to the season, CBS fired executive producer Peter M. Lenkov for fostering a difficult work environment, bolstered by allegations from Till in Vanity Fair that he'd been verbally abused and body-shamed on set to the degree that he'd felt suicidal. And CBS was also involved in a "MacGyver" lawsuit. In December 2018, the rights holders of the original "MacGyver" sued over unpaid royalties generated by the new series. Just before canceling the show, CBS released a statement (via Deadline) calling out the suit for "fatal, incurable deficiencies."
If you or someone you know is having suicidal thoughts, please call the National Suicide Prevention Lifeline at 1-800-273-TALK (8255) or text HOME to the Crisis Text Line at 741741.
The Duchess had low viewership numbers, and its star had already moved on
Plenty of comedians have hit in big in their native United Kingdom and then similarly found fame and fortune in North America, like Sacha Baron Cohen, Ricky Gervais, and the members of Monty Python. Katherine Ryan did the opposite. Born and raised in Canada, she became a popular comic and panel show guest in England. In 2020, Netflix in the U.S. attempted to bring Ryan closer to home, picking up "The Duchess," a six-episode sitcom starring and created by the comedian. Ryan portrayed a character also named Katherine, a single mother looking to expand her family if she can find a man worthy enough of being the father.
Overall, critics hailed "The Duchess," but Netflix didn't think enough subscribers gave it a shot. On an episode of "The Secret To…" podcast released in April 2021, Ryan revealed that no more episodes of "The Duchess" would be produced. "I think something like 10 million people watched it in 28 days, and that wasn't enough," she said (via Deadline).
There's also the issue of Ryan's schedule. A few weeks before "The Duchess" news broke, Netflix competitor Amazon signed her to make a new comedy show called "Backstage with Katherine Ryan."
The cancelation of The Irregulars is highly irregular
It's a testament to the quality and universality of Sherlock Holmes that more than 130 years after the character created by Sir Arthur Conan Doyle made his literary debut, filmmakers and screenwriters are still coming up with new and innovative ways to present and interpret the world of brilliant, deductive detective.
And in March 2021, the eight-episode first season of "The Irregulars" hit Netflix, detailing the adventures of the scrappy, streetwise, 19th-century London ragamuffins who act as helpers and informants for Holmes. Out of the gate, "The Irregulars" was a major hit, ranking at one point as the most-watched show on streaming, with viewers watching 643 million minutes' worth and spending 18 straight days in Netflix's top 10.
Why Netflix decided against identifying "The Irregulars" as a show it could renew is a mystery only Sherlock Holmes himself could solve. Not only was "The Irregulars" a bona fide smash, but the streaming service gave no reason for its April 2021 decision.
The Last Kingdom will tell its last story
"The Last Kingdom" first hit TV screens in 2015 as a BBC series, and then Netflix brought the sweeping historical drama — which occupied a similar niche as shows like "Outlander" and "Vikings" — to stateside audiences in 2018. Based on "The Saxon Stories," the bestselling 13-novel series by Bernard Cornwell, "The Last Kingdom" is set in the British Isles in the late 800s, where Saxons have to contend with Vikings, invading hordes, and power struggles. Alexander Dreymon stars as Uhtred, a warrior deeply conflicted about where his loyalties ought to lie.
In April 2021, production company Carnival Films, in conjunction with Netflix, announced that the fifth season of "The Last Kingdom" — at the time in the middle of production — would be the series' last. According to a statement released by executive producer Nigel Marchant, it sounds as if "The Last Kingdom" has naturally reached the end, or the near-end, of the story it set out to tell. However, while the fifth season will reportedly be based on the ninth and tenth books in Cornwell's series, there are still two additional books that will remain untouched, which is a little curious. Regardless, as Marchant put it, "We're excited to give viewers a chance to follow Uhtred on the next stage of his epic quest, where not everyone survives."
Prodigal Son won't be returning home to Fox
"Prodigal Son" was a dark crime procedural, but it offered a twist on the enduring format. A riff on "The Silence of the Lambs," the series centered on New York Police Department criminal profiler Malcolm Bright (Tom Payne), who got into the minds of suspects by consulting a notorious, captured serial killer — Martin Whitly, aka the Surgeon … aka Bright's father (Michael Sheen). "Prodigal Son" was one part cat-and-mouse game, one part unconventional father-son-reconnecting drama.
In May 2021, TVLine reported that Fox had decided against ordering a third season of "Prodigal Son," meaning that its already shot and edited second-season finale would serve as a series capper. According to a Fox insider, executives really liked the show and wanted to make it work, but its ratings were so low that it wouldn't make economic sense to do so. "Prodigal Son" viewership numbers fell nearly 40 percent in its second season, and it was the least-watched drama still standing on the Fox schedule.
This Is Us has its end all planned out
With the breadth and ambition of a gigantic novel, "This Is Us" has told both the big and small stories in the lives of the Pearsons, often jumping forward or backward in time to depict every major moment in the family's history, as well as the causes and aftermath. An emotionally driven and tear-jerking show, "This Is Us" has been a massive hit for NBC and earned Emmy nominations (and wins) for most of its primary cast, including Sterling K. Brown (Randall Pearson), Milo Ventimiglia (Jack Pearson), and Mandy Moore (Rebecca Pearson).
In May 2019, NBC gave "This Is Us" a three-season renewal, ensuring the timeline-hopping family drama would stay on the air through its sixth year and the 2021-22 season. That would turn out to be the last time NBC would order more episodes of "This Is Us." When the network announced its plans for 2021-22 in May 2021, it confirmed that "This Is Us" would air its last episodes during that time. This isn't really a true cancelation, however — six seasons was part of the master plan. After year three, showrunner Isaac Aptaker told Deadline that the series would end "about three seasons in the future," and in 2020, creator Dan Fogelman told the Los Angeles Times, "By the time we're in our sixth season, you'll have a lot of the information about what's happened to this family, and what will be left is some resolution."
Ellen DeGeneres is no longer interested in The Ellen DeGeneres Show
In 2003, amidst the traditionally combative, confrontational, and personal problems-oriented world of daytime talk programs, viewers were treated to the "The Ellen DeGeneres Show." The titular host — the dry and deadpan comedian best known for the '90s sitcom "Ellen" — injected late-night style fun into her afternoon show, engaging in light-hearted interviews with celebrities (when she wasn't pranking them), as well as recognizing and rewarding local heroes and then dancing through every spare moment.
In May 2021, DeGeneres told The Hollywood Reporter that she would shut down "The Ellen DeGeneres Show" when her contract to host the series ended in 2022. The main reason? It no longer thrilled her. "When you're a creative person, you constantly need to be challenged," DeGeneres said, "and as great as this show is, and as fun as it is, it's just not a challenge anymore." DeGeneres may also be bailing on a sinking TV ship. Ratings had fallen by nearly half from 2020 to 2021, in the wake of allegations and revelations that "The Ellen DeGeneres Show" was a workplace fraught with hostility and misbehavior, according to Entertainment Weekly.
Black-ish will air one more season
Over its first seven years, "Black-ish" fit in nicely with ABC's line-up of domestic sitcoms like "Modern Family" and "The Middle," but it was also much more thoughtful and ambitious than the usual exasperated-working-parents-with-rambunctious-kids shows. Created by Kenya Barris, "Black-ish" starred Anthony Anderson and Tracee Ellis Ross as Dre and Bow Johnson, parents of four attempting to raise their children into well-rounded and self-assured people while keeping wealthy privilege in check and ensuring that they never lose touch with their Black culture and identity.
In May 2021, ABC renewed but also canceled "Black-ish," announcing that the thoughtful family sitcom would return sometime in the 2021-22 season for a final stretch of episodes. "Black-ish" just might've run its course. Initially a show about raising kids, most of the young characters had come of age. Eldest Johnson daughter Zoey was already spun off into the Freeform series "Grown-ish." Furthermore, "Black-ish" was one of the least-watched shows on network TV in 2019-2020, and the ratings doldrums continued in 2020-21, helping ABC make its decision.
"Mixed-ish," an '80s-set spinoff about the childhood of Tracee Ellis Ross' character, Bow, also didn't survive. ABC canceled the show after two seasons in May 2021, effective immediately.
Not enough people approached The Unicorn
Walton Goggins, an actor with a moderate but cult following due to his work on quirky projects like "Justified" and "The Righteous Gemstones," headed to CBS in 2019 to make a romantic comedy. On "The Unicorn," Goggins portrayed Wade, a successful small business owner and widowed single father who, at the urging of his well-meaning friend group, decides he's ready to start dating again. In his North Carolina community, he comes to be known as a "unicorn" because he's evidently everything a single woman could want — he's unattached but also a nice guy and a good dad.
In its second season on CBS, ratings for "The Unicorn" dropped significantly from where they'd been in Season 1. In 2019-2020, the sitcom averaged just over 7 million viewers and was the second most popular new comedy of the year on broadcast TV (behind "Bob Hearts Abishola"). In 2020-2021, "The Unicorn" attracted just over 5 million people and was the lowest-viewed scripted series in CBS primetime, prompting the network to get rid of it in May 2021.
ABC didn't have patience for its Rebel
One part legal drama, one part audience-satisfying social crusader show, "Rebel" starred Katey Sagal ("Married… with Children," "Sons of Anarchy") as Annie Bello, aka Rebel, a character loosely based on Erin Brockovich, a crafty legal associate (and subject of a popular 2000 movie) who fights corporate and institutional big dogs to stick up for underserved or overlooked regular people. ABC thoroughly promoted the show due to its "Erin Brockovich" connections, major-name supporting cast (John Corbett and Andy Garcia co-star), and involvement of "Grey's Anatomy" showrunner Krista Vernoff.
In 2021, "Rebel" took over a spot in ABC's spring lineup from the drama "A Million Little Things," where it averaged 3.2 million viewers — not great numbers and less than what its predecessor pulled in. After five episodes, ABC announced that it would not order a second season of "Rebel." "Things take time to catch on," Sagal said on Instagram regarding the "abrupt" cancelation. "We, the cast, are all scratching our heads at the reversal of support from ABC." Vernoff — also in charge of "Station 19" — was similarly confused and upset. "You give them three shows during a pandemic, they give you five episodes. Cool. Cool. Cool," she tweeted (and then deleted).
Call Your Mother wasn't on a lot, and when it was, it wasn't popular
"Call Your Mother" was created by Kari Lizer, the TV veteran behind the Julia Louis-Dreyfus hit "The New Adventures of Old Christine," and it was a studio-shot, multi-camera, laugh track-sweetened, old-fashioned sitcom. It marked a return to a regular, continuing series for Kyra Sedgwick since her Emmy-winning tenure on "The Closer" ended in 2012. Here, Sedgwick played Jean Raines, an unhappy empty-nester who solves her loneliness problem by aggressively meddling in the lives of her adult children.
"Call Your Mother" had a brief and tough life. In January 2020, ABC ordered a pilot for the series, then called "My Village." That sample episode, upon which ABC could've decided whether or not to order a full season, was never produced, and ABC gave a series order in May 2020 in the midst of the COVD-19 pandemic and subsequent production shutdowns. Debuting on ABC in January 2021, episodes of "Call Your Mother" aired infrequently, with two or more weeks sometimes separating broadcasts. After Episode 11 of a 13-episode season aired to very low viewership, ABC canceled the sitcom.
All Rise earned some very low ratings
"All Rise" joined the CBS lineup in the fall of 2019, starring Simone Missick as Lola Carmichael, a prosecutor turned recently appointed judge, navigating her new position and coming to understand her responsibilities as an officer of the Los Angeles County Superior Court. Refusing to let herself become jaded or hardened, Judge Carmichael instead becomes a hands-on agent of change and progress, actively trying to help the defendants who enter her court rather than throw the book at them.
The legal drama ultimately couldn't make its ratings rise. On a crowded schedule full of highly watched hits like "NCIS" and "FBI," viewership figures for "All Rise" paled in comparison. In the 2020-21 season, it averaged 5.89 million viewers, the lowest of any CBS drama. It probably also didn't help that the show experienced plenty of behind-the-scenes issues. In March 2021, producer Warner Bros. TV fired creator and showrunner Greg Spottiswood after an investigation into alleged on-set misconduct.
There was a lot of backstage drama at American Housewife
"American Housewife" was something of a throwback to sitcoms of the '80s and '90s, depicting the day-to-day lives of the argumentative and lightly dysfunctional Otto family. Geeky dad Greg (Diedrich Bader) and mischievous mom Katy (Katy Mixon) kept watch over their three headstrong kids — dumb teen Taylor (Meg Donnelly), money-obsessed Oliver (Daniel DiMaggio), and idiosyncratic Anna-Kat (Julia Butters) — while trying to remain the only scrupulous and tight-knight family in a superficial and ultra-wealthy Connecticut town.
Heading into its fifth season, "American Housewives" faced personnel issues that it couldn't quite overcome. Julia Butters, who played Anna-Kat, left the show after a breakout performance in Quentin Tarantino's "Once Upon a Time in Hollywood." The role was recast (and the character rewritten) with Giselle Eisenberg. Carly Hughes, who portrayed Katie Otto's friend and confidante Angela, also departed, telling Deadline that she "was no longer able to work in the toxic environment that was created on 'American Housewife,'" alleging discriminatory practices by superiors. After an internal investigation by ABC, creator and producer Sarah Dunn and line producer Mark J. Greenberg were no longer employed by the series. Nearly two months after the fifth season finale aired, it retroactively became a series finale when ABC canceled "American Housewife."
Jupiter's Legacy will fall back in favor of a spinoff
In the wake of superhero franchises taking over the world of movies, TV producers have responded with small-screen shows examining the burdens and psychological ramifications that superheroes would have to face after years of fighting crime and living lives as special and privileged individuals. And along with "Watchmen" and "Invincible," "Jupiter's Legacy" was among the more promising entries in this sub-genre of gritty superhero revisionism. Based on a comic series by Mark Millar, the Netflix show concerned the actions of a team of superheroes trying to save the world (and their own souls) as they grappled with the example set forth by their parents — the first generation of true and actual superheroes.
But less than a month after a single season of eight episodes hit Netflix all at once in May 2021, the streaming service announced that it had canceled the deconstructionist superhero show. Not only did the announcement shock fans, but it also surprised several members of the cast, with Josh Duhamel saying on Instagram, "It's never easy to hear that a project you cared about/ believed in/ put so much into is ending prematurely." But while there will be no second season of "Jupiter's Legacy," the show's legacy will continue. Almost simultaneous to the cancelation announcement, Netflix broke the news that it would adapt a related work by Millar: "Supercrooks." The animated series, set in the same televisual universe as "Jupiter's Legacy," will debut later in 2021, and it will focus on a group of supervillains and small-time criminals teaming up to pull off a major heist.
Nobody sang along to Zoey's Extraordinary Playlist
"Zoey's Extraordinary Playlist" hit NBC in the spring of 2020 with a novel twist on an old idea. Ostensibly a show about a young woman navigating professional life, dealing with her parents, and looking for true love, the show ambitiously presented itself as an old-fashioned musical by making the idea of people breaking into song a realistic notion. Lead character Zoey (Jane Levy) is inside of an MRI machine during an earthquake, which gives her the ability to hear the thoughts of others in the form of emotionally sung pop songs.
June 9, 2021 was the day the music died. NBC canceled the series, declining to order a third season of the quirky, complicated musical dramedy. The show didn't attract a huge audience, ratings were down 17% in Season 2, and it was the second lowest-watched hour-long scripted series on NBC's schedule. Representatives from NBC's streaming cousin, Peacock, talked to "Zoey's" producers about moving the show there for a truncated, wrap-up season of eight episodes, but the parties couldn't negotiate a deal. "Zoey's Extraordinary Playlist" star Jane Levy subsequently voiced her frustration to Vanity Fair. "I look at the new NBC lineup, and it's like, 'Okay, we could watch a lot of shows about crime and guns.' Our show is about love. It's a real shame to take that off the air," Levy said. "I feel like it's the wrong move."
Clarice met an unceremonious end
The universe of Hannibal Lecter — the charming, erudite, cannibalistic serial killer — and the FBI agents tasked with hunting him down and/or seeking his help has fascinated the public for more than 30 years. Based on the novel by Thomas Harris, we've had five movies about the monster, including the Oscar-winning "The Silence of the Lambs."
This eventually led the way for two small-screen adaptations: NBC's cult classic "Hannibal" and CBS' "Clarice." The latter, developed for TV by "Star Trek" producers Alex Kurtzman and Jenny Lumet, focused on FBI agent Clarice Starling (Rebecca Breeds, taking over the role originated by Jodie Foster) as she embarks on dark and troubling cases after experiencing the events depicted in "The Silence of the Lambs."
"Clarice" aired just 12 episodes on CBS, where it ranked as the network's least-watched show across the board. But by June 2021, it was poised to move to fledgling streaming service Paramount+, where it would likely have fit right in as a flagship show and subscriber draw. However, talks between parent company ViacomCBS and co-producer MGM (at the time in the middle of an acquisition by Amazon) fell apart, leading to the show's untimely death.
The Moodys didn't work when it wasn't Christmas
The Fox single-camera sitcom "The Moodys" had a brief but strange life. Based on a hit Australian series of the same name, the American remake starred Denis Leary of "Rescue Me" and Elizabeth Perkins of "Weeds" as the aging parents of dysfunctional adult children portrayed by Chelsea Frei, Francois Arnaud, and Jay Baruchel. The first season of "The Moodys" debuted in December 2019 as holiday-themed event programming, a miniseries set around a chaotic Christmas in the Moodys' Chicago household. Fox ordered another, non-holiday-based, open-ended season, but it wasn't able to cash in on the limited series' heat, and it debuted the new batch of episodes more than a year later, in the spring of 2021.
The viewership numbers for Season 2 of "The Moodys" were terrible, with only about 1.7 million people tuning in on average. After pulling the show from its schedule and unceremoniously dropping unaired episodes as summer filler, Fox canceled "The Moodys."
Good Girls had bad ratings
In the middle of the 2017-18 season, NBC added to its lineup a darkly comic and unconventional suburban-set crime show — one about three women pushed to the brink. Following predecessor series about regular people who go rogue, such as "Breaking Bad" and "Weeds," "Good Girls" starred Christina Hendricks ("Mad Men"), Rhetta ("Parks and Recreation"), and Mae Whitman ("Arrested Development") as three Detroit friends facing relatable, prescient economic issues … who then turn to crime to make ends meet. Of course, things veer wildly out of control as the trio falls afoul of a drug-running gang, and then they start to enjoy the crime and indulge in various illegal activities even after they're more financially solvent.
After four seasons at NBC, the ratings for "Good Girls" just weren't good enough for the network to justify a renewal. In its fourth (and now final) season, it averaged 1.5 million total viewers and a 0.3 in the advertiser-beloved 18-49 demographic. That made "Good Girls" NBC's lowest-watched drama overall and its second lowest-watched drama in the demo. However, producers sought a contingency plan in case of cancelation. Earlier seasons of "Good Girls" have performed very well on Netflix, so there were hopes the show could find new life on the site. Unfortunately for "Good Girls" fans, the streaming service declined the chance to pick up and produce additional episodes.
Arthur is ending but only as a TV series
Since 1996, "Arthur" has been a steadfast part of PBS Kids' block of before-school and after-school programming, geared toward an audience aged roughly 4 to 10. Based on author Marc Brown's equally long-running book series, "Arthur" taught kids how to be kind, conscientious, and as the catchy theme song by Ziggy Marley says, to "get along with each other." Set in the idyllic Elwood City, it followed the teachable moments in the life of Arthur Read, a sensitive elementary school-age aardvark and his many anthropomorphized animal friends and relatives. Over the years, "Arthur" has won the Daytime Emmy Award for Outstanding Children's Animated Program four times, and with more than 240 episodes aired, it's the longest-running kids' cartoon show in American TV history.
But in 2021, producers decided to close the book on Arthur and company. "In the winter of 2022, the 25th and final season of 'Arthur' will debut," executive producer Carol Greenwald said in a statement, adding that the production company and PBS Kids would continue to generate "Arthur"-based content, just in forms different from a weekday cartoon show.
Peacock promptly put away Punky Brewster
In September 2019, NBCUniversal announced that its emerging streaming service Peacock would be home to two reboots of signature, nostalgic programming from NBC's past: "Saved by the Bell" and "Punky Brewster." The former focused on a new batch of students at Bayside High, and with its wry and self-referential humor, it earned critical praise and a second-season pickup. The new "Punky Brewster," which finally hit Peacock in February 2021, was more of a sequel series, checking in with the plucky, tenacious, formerly homeless child Penelope "Punky" Brewster as she navigated adulthood. Filmed on a set with a studio audience and a laugh track like its predecessor, Soleil Moon Frye returned as the 40-something Punky, a single mother of three who still has feelings for her ex-husband (Freddie Prinze Jr.) and who becomes the guardian of a very-Punky like kid.
"Punky" 2.0 didn't thrill critics, earning a middling 57% on Rotten Tomatoes. After just 10 episodes on Peacock, NBCUniversal announced that the new "Punky Brewster" would not return for a second-season, making it the first half-hour sitcom canceled by the streamer, the crowded home of well-received comedies like "Rutherford Falls," "Girls5Eva," and "A.P Bio."
Final Space got lost in the corporate shuffle
There was nothing on TV quite like "Final Space." An animated series aimed at an adult audience, it was more in the thoughtful, mature, sad, "BoJack Horseman" vein than the crude, outrageous "Family Guy" model, centering on the sometimes soapy activities of the sensitive and motley crew of a spaceship. Like a wackier, weirder "Star Trek," "Final Space" was built around the relationship between astronaut/space prisoner Gary Goodspeed, palling around with his alien friend Mooncake as they evade the evil interstellar mindreader Lord Commander.
After debuting on TBS in 2018, "Final Space" moved to Adult Swim in 2019 and survived for three seasons in a rapidly changing and consolidating media landscape. AT&T successfully merged with Time Warner in 2018, creating WarnerMedia. In 2021, AT&T spun off WarnerMedia along with Discovery-branded networks to form Warner Bros. Discovery. All that high-level business activity led to casualties at the content level. "There's gonna be no more 'Final Space,'" creator (and primary voice actor) Olan Rogers revealed in a YouTube video in September 2021. "There's only so many times you can survive a merger, as luck would have it, 'Final Space' survived one but we couldn't survive number two."