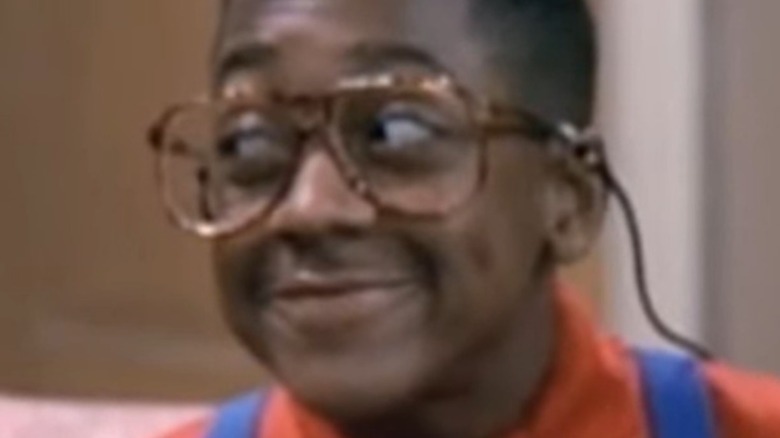 Running for nine seasons starting in 1989, "Family Matters" introduced us all to the Winslow family and their annoying, nerdy next-door neighbor, Steve Urkel. Originally conceived as a spin-off of "Perfect Strangers," a sitcom on which Harriette Winslow was a character, "Family Matters" became the much more popular and long-lasting of the two shows, winning a place in everyone's hearts as part of ABC's Friday night TGIF programming.
Tackling issues like racial profiling and family strife, among other relatable and not-so-relatable issues (seriously, how many of us went on "American Gladiators"?) on some very memorable episodes, we got to know the characters on the show well, for better or for worse. So, when the beloved series ended in 1998, it left an Urkel- and Winslow-shaped hole in all our hearts, leaving us to wonder whatever happened to our favorite Chicago family. To fill that hole, here's what the cast of "Family Matters" has been up to since the show came to an end.
Reginald VelJohnson has stayed true to TV roles since portraying the patriarch on Family Matters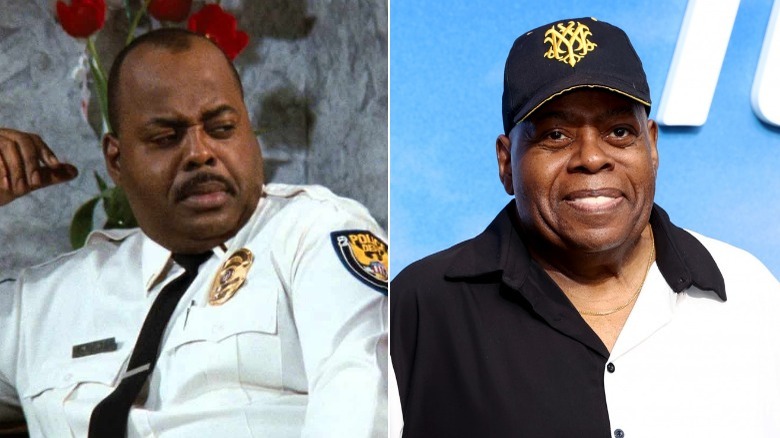 Reginald VelJohnson was beyond memorable in his portrayal of Carl Winslow, the patriarch of the Winslow household on "Family Matters" for all nine seasons. Despite this iconic role, it's not the only one that made VelJohnson a household name. The actor had, in fact, already made memorable turns in 1988's "Die Hard" as Sergeant Al Powell and in 1989's "Turner & Hooch" as Detective David Sutton. So, it was only too easy to see him play Carl Winslow, also a police officer, on the small screen. After "Family Matters" ended in 1998, VelJohnson had mostly one-off appearances in movies and television shows, allowing him to remain as Carl Winslow in the minds of "Family Matters" fans over the years.
In 2021, however, VelJohnson reprised a different role: David Sutton (now mayor) in the Disney+ television sequel for "Turner & Hooch," which picks up 30 years after the movie ended. In an interview with UPI, VelJohnson revealed that he was the one who pushed for the role. "When I heard they were doing a series, I had my agent reach out to them," he said. "They were happy to have me involved in it."
Not content to be Steve Urkel forever, Jaleel White has switched things up since Family Matters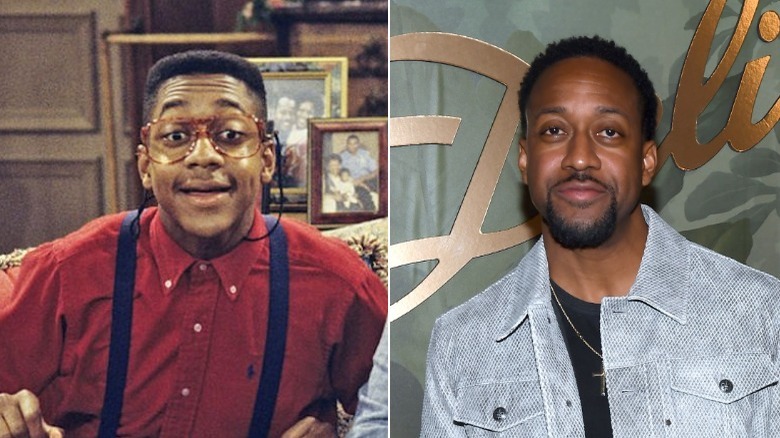 While Reginald VelJohnson may have remained Carl Winslow in the minds of many fans over the years, star Jaleel White has done everything he can to shake the mantle of Steve Urkel. In fact, White recently opened up about not feeling particularly welcome on the "Family Matters" set when he was originally brought on for a guest appearance and then asked to stay on as a regular — just one of the series' dark secrets. In an episode of TVOne's "Uncensored," White revealed (via Entertainment Weekly), "I was not very well welcomed to the cast at all," before adding, "And I don't need to rehash that with the adults over and over again. They know what it is."
While White could have rested on his laurels after his iconic portrayal of Steve Urkel, the actor has continued working — a lot. Almost immediately after "Family Matters," he landed the role of J. Calvin Frazier on "Grown Ups," then made a guest appearance in the 2002 movie "Big Fat Liar," as noted in his IMDb profile. For the next several years, he mostly had one-off guest appearances on shows like "Hawaii Five-0," "Atlanta," "Bones," and "NCIS," while starring in a few short-lived series like "Fake It Til You Make It" and "Me, Myself and I."
Kellie Shanygne Williams took a break from acting after playing Laura Winslow on Family Matters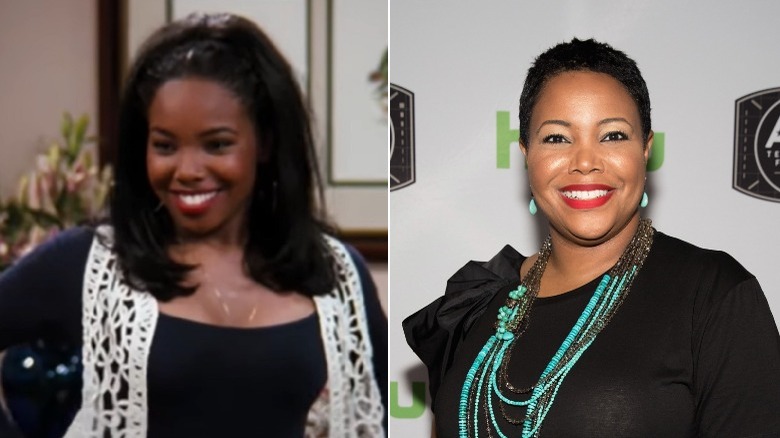 While many of the actors from "Family Matters" kept acting regularly after the show's run came to an end, Kellie Shanygne Williams, who played Laura Winslow, took a different approach. Though she did continue acting for a time, playing Alice Adams on "What About Joan" for all of its 21 episodes, her acting credits afterward became much more sporadic, with an appearance here or there every year or two, until she took a complete hiatus from acting in 2011. In 2020, however, she returned to the small screen in the 2020 television film "Christmas in Carolina" alongside her television brother, played by Darius McCrary.
During her hiatus, Williams focused on other things like, most notably, working on the Kellie Williams Programs, a fine arts program she started in 2006 that was inspired by her own time with the Howard University Children's Theatre (via The Washington Post). She's also been busy raising her two children alongside her husband, Hannibal Jackson.
Since playing Eddie Winslow, Darius McCrary has found success on other TV shows and movies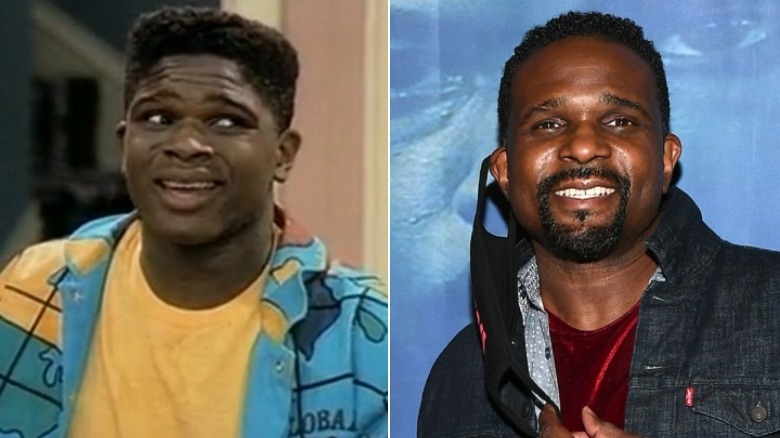 On "Family Matters," Darius McCrary played the charming, charismatic Eddie Winslow, the oldest of the two three (more on that later) Winslow children. Since "Family Matters" ended, McCrary has appeared in just about everything (or so it seems), including both TV series and movies. They range from the TV series "Freedom," "Rizzoli & Isles," and "Anger Management" to roles in "Saw VI" in 2009 and "Houndz from Hell" in 2011. During that time, McCrary also did a stint on "The Young and the Restless" for two years, starting in 2009, alongside his "Family Matters" co-star Bryton James (more on that soon).
McCrary has also taken on the role of producer, beginning as a co-producer in 2009 on the movie "Steppin: The Movie" and then again in 2010 on "Church," before becoming an executive producer for the 2015 documentary "Where Have All The Fathers Gone" and for five episodes of the TV series "Monogamy" in 2019. As of this writing, he has three more production credits in various stages of production (via IMDb).
Jo Marie Payton, who played the original Harriette Winslow, has worked steadily since Family Matters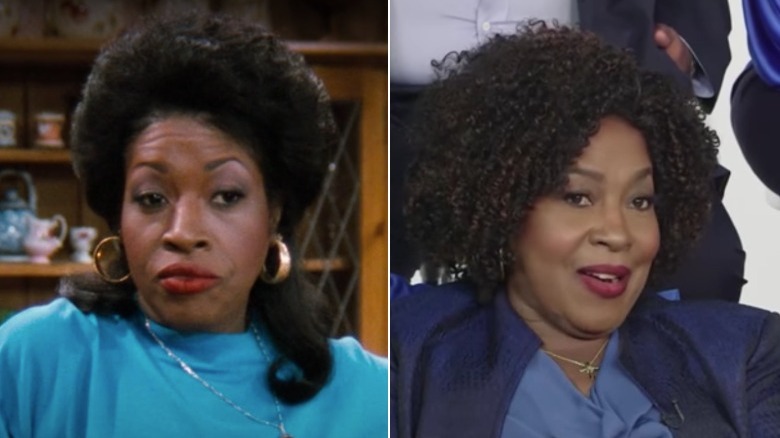 Some say you should never walk away from a good thing, but Jo Marie Payton, who played the original Harriette Winslow for the majority of "Family Matters" until her departure midway through the final season, would likely disagree. During the reunion photoshoot with Entertainment Weekly, Payton revealed, "I actually made the decision to leave the show two years before I left. I was unhappy about a lot of things … it didn't mean I did not want to perform as an actress or an artist."
Indeed, Payton went on to pursue other roles, including a stint on "Will & Grace" and voicing Suga Mama on Disney's "The Proud Family" from 2001 until 2005. More recently, she played Lorraine Mann on "Mann and Wife" and has, apparently, found a niche with holiday movies, appearing in "Christmas Made to Order" in 2018 and "A Very Charming Christmas Town" in 2020. Of her varied career and leaving "Family Matters," Payton further told Entertainment Weekly, "The way I explain it is that, when you're a baker, you don't always want to bake cakes or cookies; you want to bake pies, you want to bake bread. I wanted to do something else."
After a short stint as Harriette Winslow on Family Matters, Judyann Elder appeared on other series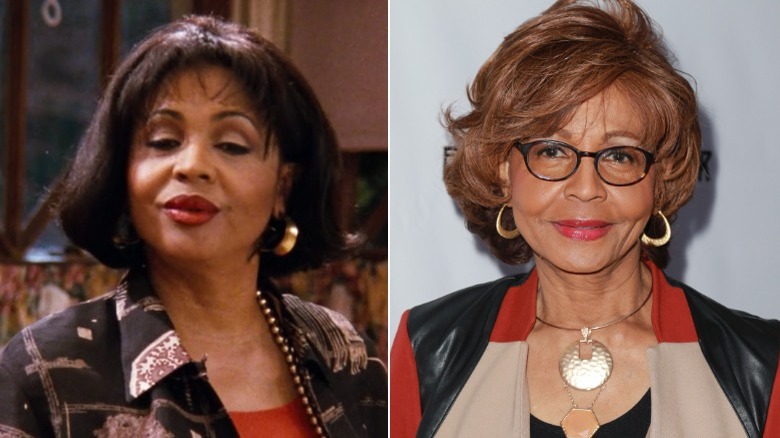 Once Jo Marie Payton left "Family Matters," stage and screen veteran Judyann Elder stepped in to save the day (and the role of Harriette Winslow) for the final few episodes of the series. At the time, Elder was coming off of a sporadic role on "Martin" and — get this — she had even already appeared on "Family Matters" as Sister Bernadette in the episode "Nunsense" in 1994.
Her role as Harriette lasted only eight episodes, and, after the series ended, Elder appeared in one-off roles on popular television shows such as "Becker" in 2001, "ER" in 2005, "NCIS" in 2006, and even "Grey's Anatomy" in 2016 (per IMDb). Her most recent long-term role was a 10-episode stint on "Family Time" from 2012 until 2017, but, these days, Elder seems to be mostly enjoying life with her husband at their California home.
Shawn Harrison still embraces the humor of Family Matters' Waldo Faldo today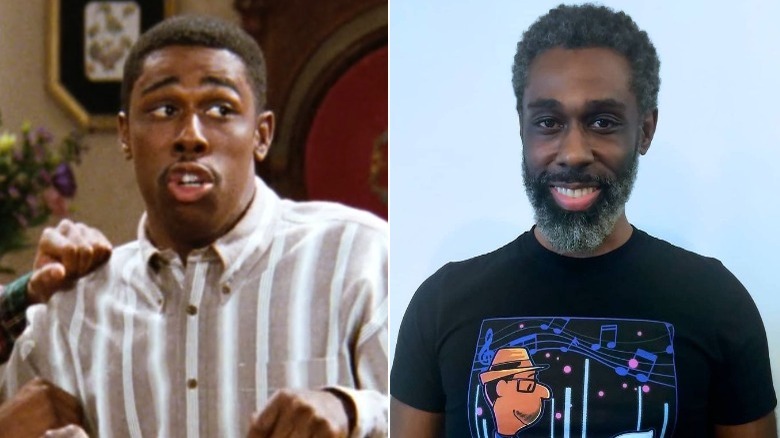 Who could forget Waldo Geraldo Faldo, Eddie Winslow's sometimes-dimwitted best friend on "Family Matters" who could command a presence with just one word: "Sup?" The actor who brought the character to life, Shawn Harrison, is still very much tapped into his Waldo days, marrying his own snarky humor with the iconic character's catchphrase.
According to his website, Wassup Shawn, Harrison created his own "Sup?" shirt depicting Waldo, and fans who love the clips he shares on Instagram went wild, leading him to start selling them more widely. Ultimately, Harrison hopes the site will carry more merchandise and "be a portal for clips of my work," but, for now, you can at least get your Waldo shirt fix!
If a shirt isn't your thing, never fear: You can still catch Harrison on television as well. He played Peaches in several episodes of the series "Girlfriends" from 2002 until 2004 and voiced Timber Wolf in 16 episodes of "Legion of Super Heroes." Most recently, as of this writing, you might have caught him in a hilarious small role on "Dynasty" or a recent episode of "The Ms. Pat Show" (via IMDb). Whatever he's up to these days, we're just glad Waldo Geraldo Faldo is still around.
Bryton James, who played little Richie Crawford on Family Matters, made it big in soaps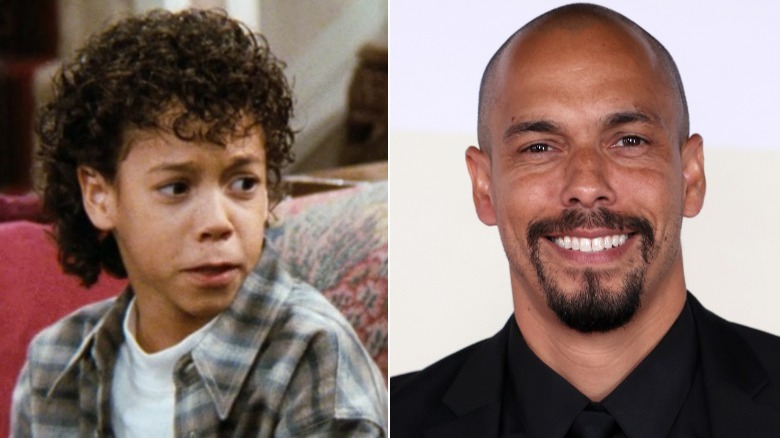 Bryton James grew up in front of us all as little Richie Crawford, nephew of Carl and Harriette, son of Aunt Rachel on "Family Matters." As the character arguably most sympathetic to Steve Urkel, little Richie captured all of our hearts and reminded us that, at the end of the day, we're all human. But after "Family Matters," he really grew up.
James was quickly cast on soap opera "The Young and the Restless" in 2004, just a few short years after "Family Matters" ended, and he played the role through 2021. Talk about staying power! But that's not all James has been up to (per IMDb): He made guest appearances on "The Vampire Diaries" in 2010 and 2011, playing Luka Martin, and he's lent his voice to roles like Cyborg on "DC Super Friends" and Virgil Hawkins, a.k.a. Static, on "Young Justice."
Telma Hopkins recently reunited with her onscreen son from Family Matters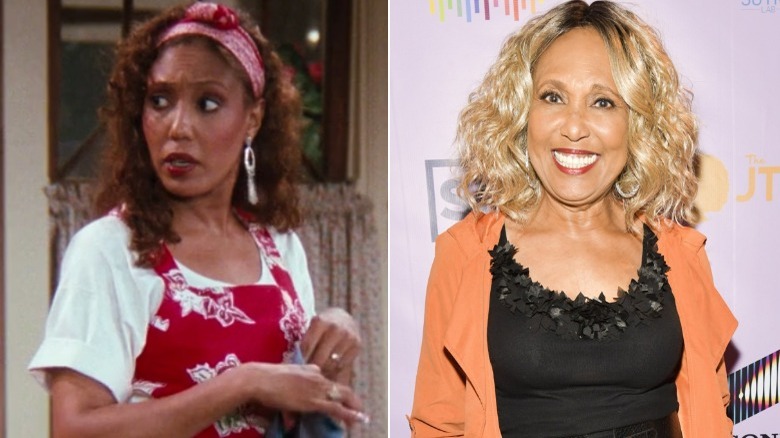 Playing Aunt Rachel on "Family Matters," Telma Hopkins was a great balance to her older sister, Harriette, with whom she lives after her husband dies, leaving her a single mother to little Richie. You may remember that Hopkins was around more in the first few seasons, and that's because she left "Family Matters" to star in the show "Getting By" in 1993. This show only lasted two seasons, though, and Hopkins later returned to "Family Matters" for guest appearances through 1997.
After "Family Matters" ended, Hopkins made guest appearances on other shows, including "The Hughleys," before a longer stint on the series "Are We There Yet?" alongside Terry Crews and Ice Cube. In more recent years, Hopkins played Maybelle on the series "Family Reunion" and recently reunited with Bryton James, her onscreen son from "Family Matters," when she joined the cast of "The Young and the Restless" as private investigator Denise Tolliver. According to Soap Opera Network, she and James shared screen time during her appearances on the show in June 2021 and were set to appear together again during her August 2021 appearances.
Cherie Johnson from Family Matters has returned to her family sitcom roots after a career shift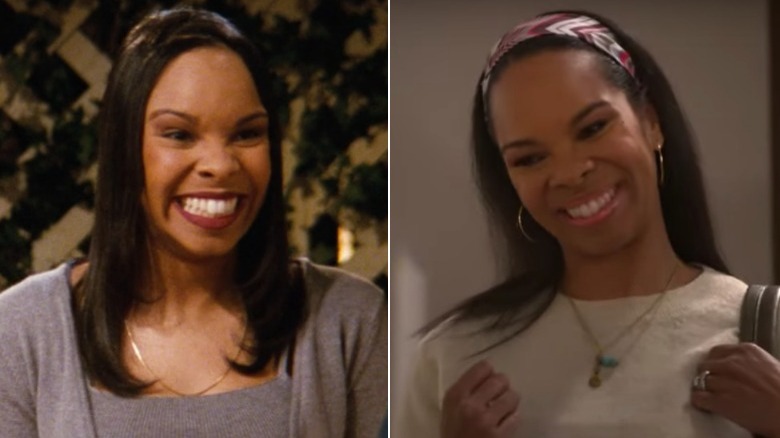 Cherie Johnson was no stranger to television when she was cast as Laura Winslow's best friend, Maxine, on "Family Matters" — the actress had also enjoyed great success as Punky Brewster's best friend on the eponymous show. Still, it was arguably her role as Max that made her more well-known. After "Family Matters" concluded, Johnson continued to act over the years, mostly in small films, but she didn't stop there.
Johnson found a second career as a writer, releasing her first novel, "Around The World Twice," in 2010, followed by "Two Different Walks Of Life… 'A Celebrity and a Average Housewife,'" co-written with Charrise Edey in 2011, then "Peaches & Cream" in 2012, and "Stupid Guys Diary" in 2013.
In addition to writing novels, Johnson has also served as the assistant editor for Fever Magazine since November 2018, according to her LinkedIn profile. But, Johnson will always be an actress, as she, herself, confirmed in 2021 with a return to "Punky Brewster" in the 2021 reboot on Peacock — more than 30 years since the original.
Orlando Brown, who played 3J, struggled with addiction after Family Matters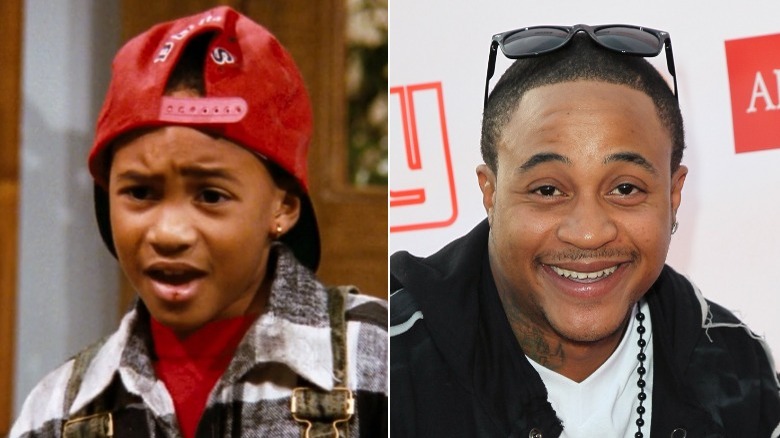 Orlando Brown was a latecomer to "Family Matters," joining the cast in Season 7 as 3J. Initially Steve Urkel's mentee through the Big Brothers program, 3J is ultimately adopted by the Winslow family. "Family Matters" was no doubt a jumping off point for Brown, who went on to appear in "Two of a Kind" alongside the Olsen twins and to voice Sticky Webb on "The Proud Family" alongside "Family Matters" co-star Jo Marie Payton. Perhaps his most well-known role after "Family Matters," though, was as Eddie Thomas on "That's So Raven," where he appeared in all 100 episodes alongside series star Raven-Symoné.
However, Brown was arrested (via Chron) for marijuana possession in 2007 and again in 2016, but, this time, for battery and possession of meth (via Chron). After a failed stint in rehab in 2018, Brown is apparently doing much better today. According to The Christian Post, Brown graduated from a faith-based inpatient drug recovery program in Texas called Rise Discipleship. He told the publication, "I was in an unsafe position and it has been shaky but at the end of the day all I can tell you is I'm [okay] and I'm graduating and I will be getting married."
After Judy Winslow was written off Family Matters, Jaimee Foxworth changed gears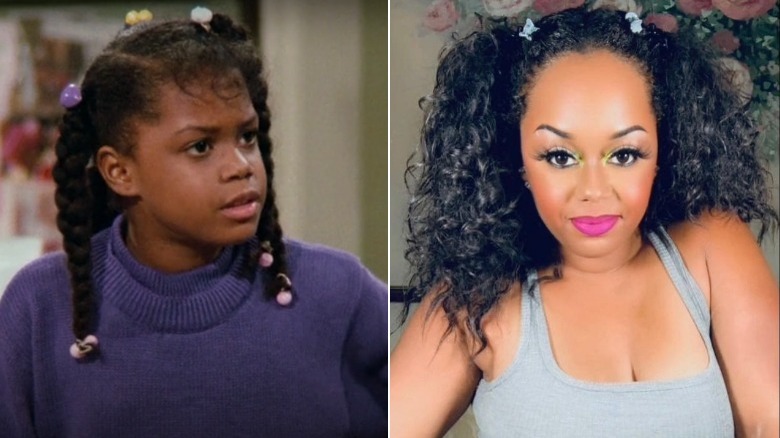 If you can't remember Judy Winslow on "Family Matters," don't be dismayed: It isn't your fault. Judy was the youngest child of the Winslow family — for the first two seasons of the show anyway. According to The Root, once Jaleel White was brought on as Steve Urkel, Jaimee Foxworth, who played Judy, got less and less screen time. Ultimately, she was written out of the show — without anyone even ever acknowledging it.
Suddenly, the Winslows only had two children, a farce the show continued all the way through its recent reunion photoshoot with Entertainment Weekly — to which, might we add, Foxworth was not invited. "The people in the picture are more important than the picture itself," she told The Root of her exclusion. "It was a slap in the face from Entertainment Weekly. I don't think there's any good explanation."
Foxworth went on to address the work she'd done after "Family Matters" — namely, acting in adult films. "Sure, I did adult films, but the only people that are going to be shocked about it are kids," she said. These days, Foxworth is focusing on other things, including her podcast with her two sisters, "The S.H.E. Show."
Michelle Thomas tragically died from cancer shortly after Family Matters ended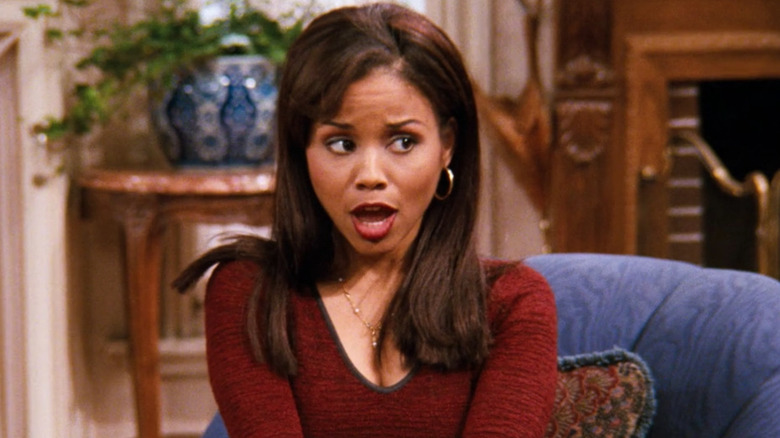 Michelle Thomas played Myra Monkhouse, the foil to Laura Winslow for many seasons of "Family Matters." Her love for Steve Urkel knew no bounds, even once he gets engaged to Winslow. Thomas' portrayal of lovestruck, and sometimes obsessive, Myra was unforgettable, and Thomas stayed in the role through the series' final episode, even after being diagnosed with cancer — specifically intra-abdominal desmoplastic small round cell tumor — in 1997, according to People.
After "Family Matters" came to a close, Thomas, who had undergone surgery to remove the tumor, landed a role on "The Young and the Restless" as an aspiring singer, but soon afterward had to undergo a second surgery for another cancerous mass. According to an article from Jet magazine at the time, she took a medical leave from the show in October 1998. Thomas died on December 23, 1998, surrounded by family and friends. She was 30.
Rosetta LeNoire was honored shortly after her portrayal of "Mother" Winslow ended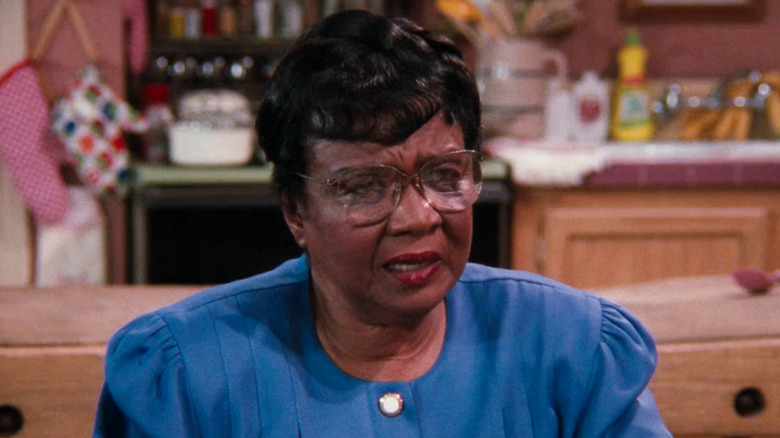 To say Rosetta LeNoire was already a legend prior to her role as Estelle Winslow on "Family Matters" would be an understatement. Kellie Shanygne Williams spoke of just how important LeNoire was to the cast during the reunion photoshoot with Entertainment Weekly. "She was our foundation," she said. Bill Bickley, a co-creator of the series who also served as producer, agreed. "Who she was made everybody want to be better. It made everybody want to be more professional. So Rosetta was really the emotional foundation of the show."
A veteran of the stage and screen, the Rosetta LeNoire Award was established in her honor in 1988 by the Actors' Equity Association's Council to recognize those who increase diversity within the theater. It was named for LeNoire, according to its website, "not only because of her body of work in the theatre, but for her work with the then-titled Actors' Equity Association's Ethnic Minorities Committee as well as for founding the AMAS Repertory Theatre Company, an organization dedicated to maintaining an 'interracial company' of actors." Sadly, LeNoire died in 2002, just four few years after "Family Matters" ended. She was 90.