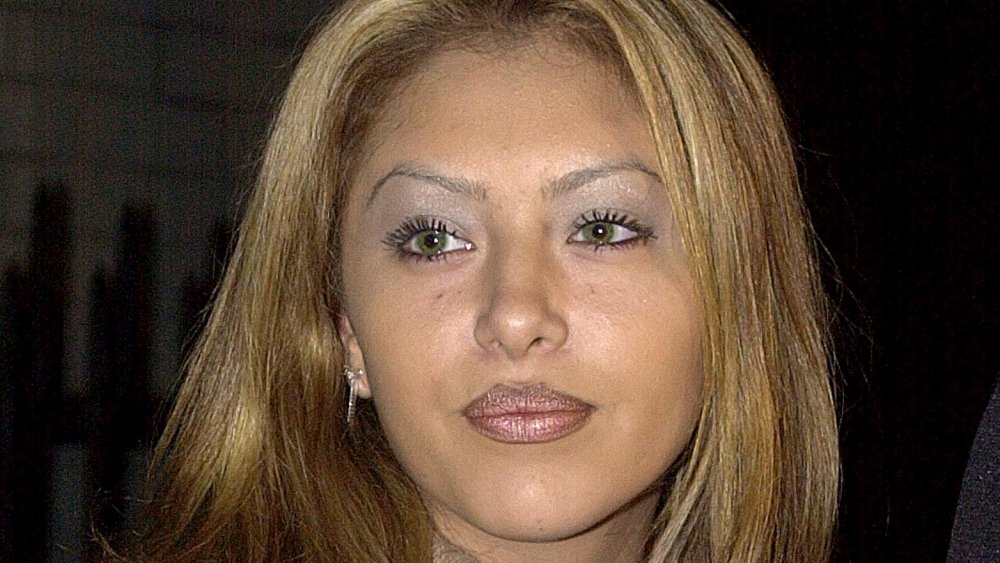 Vanessa Bryant is an American icon.
The wife of the late basketball legend Kobe Bryant, Bryant is best known for her decades-long relationship with the athlete, but there is much more to Bryant than her status as the wife of one of the most famous basketball players of all time. Bryant is also a daughter, a mother, and an incredibly strong woman who has weathered tragedy more than once in her life.
Piecing together Bryant's life isn't easy. The public figure is notoriously private, with most of the public's knowledge of her coming from friends and family. Bryant has been content to keep things that way, staying out of the spotlight as much as possible even at the height of her husband's career with the Los Angeles Lakers. As famous as she is, many are unfamiliar with Bryant's life and transformation. Here's an up-close look at how Vanessa Bryant has changed over the years.
Vanessa Bryant was raised by a single mother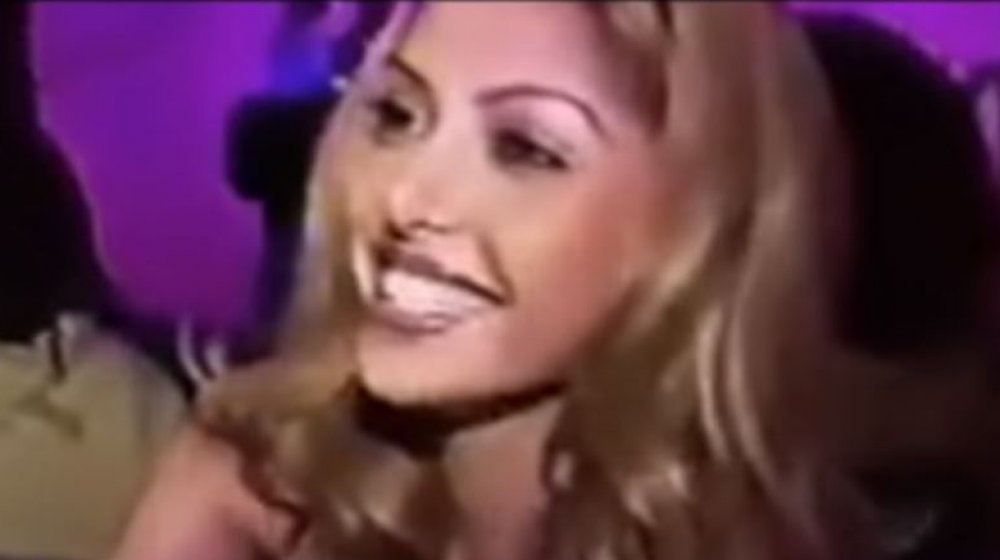 For much of her childhood, Vanessa Bryant grew up in a single parent home. As noted by the Los Angeles Times, her parents divorced when she was still a baby. After the divorce, her father moved to Baja, Mexico, leaving Vanessa and her sister Sophie to be raised by their mother, Sofia. For years, Sofia supported the family with her job as a shipping clerk, and the family lived with Sofia's sister.
Sofia's work ethic and dedication to her children had a big impact on her kids. Bryant told FabFitFun that her mother is one of her role models and that she admires her "for being an independent single mother and sole provider." She added that her mother raised her to be compassionate, teaching her "to be a person of substance and character."
According to the Los Angeles Times, Bryant's mother later remarried Stephen Laine in 1990, and Bryant began to use his last name instead of her birth father's name, Cornejo.
Vanessa Bryant was a good student and liked by her teachers and classmates
Vanessa Bryant reportedly worked hard at her studies and was considered to be a good student when she was enrolled at Southern California's Marina High School. The Los Angeles Times noted that she took advanced math classes in high school, including algebra II.
While she had no plans to embark on an acting career, she was nevertheless active in the school's theater club, with drama teacher Robert Rotenberry describing the teenager as "very pleasant, very nice, extra-outgoing."
Bryant was also quite responsible, even working as a teacher's aide on campus. Her duties consisted of running errands for teachers and taking roll call. Her schoolmates also seemed to like her, with one classmate, Ricky Avila, calling her "a pretty cool chick." Her step-cousin, Laila Laine, said that Bryant was quite sheltered and not allowed to date much in high school. "She was just a normal girl. With a normal life," Laine told the Los Angeles Times.
Vanessa Bryant became a model by accident
Vanessa Bryant has always been a woman of many talents.
Even though she seems to have had some talent for acting as a teenager, Vanessa Bryant wanted to become a makeup artist. Instead of doing either, she became a model — albeit accidentally. As noted by the Los Angeles Times, Bryant was still in high school when she was discovered at a hip hop concert at Irvine Meadows Amphitheatre in August 1999, just before the start of her senior year of high school. As she was leaving the concert, her friends recalled a man with a video camera approaching them, saying that he was looking for girls to be in music videos. Bryant gave her name and her phone number, and was soon called to a shoot.
She ended up getting several jobs as a music video model with her mother — who was quite overprotective of Bryant — accompanying her to each job. Bryant would go on to appear in videos for artists like Krazy Bone and Snoop Dogg, unaware that her accidental career would soon lead to her meeting the love of her life.
Vanessa Bryant fell in love with Kobe when she was just 17
Vanessa Bryant fell in love with basketball legend Kobe Bryant when she was on the set of a music video during Kobe's brief foray into rapping. Vanessa was just 17 at the time, and while Kobe was 20. The athlete would later report being immediately smitten with the young model, saying in the documentary Kobe Bryant's Muse (via People) that he couldn't stop looking for her on set. "I would come out of the trailer and just wanted to talk to her some more, in between takes and stuff like that," the basketball star said.
Kobe eventually asked for her number, which led to hours-long conversations and the pair bonding over their mutual love for Disney. Soon, they were inseparable, frequently hanging out at Disneyland. "She was just beautiful," said Kobe. He continued, revealing, "We literally did everything together … she became my best friend."
Kobe added that he fell for his future wife not just because of her beauty, but because of how much they had in common — saying that they both "[saw] the world the same way." In other words, they were totally soulmates.
This is why Vanessa Bryant had to finish high school at home
Vanessa Bryant's relationship with future basketball legend Kobe Bryant definitely impacted more than one area of her life.
It didn't take long for Kobe and Vanessa to know they wanted to spend their lives together. "We decided to get married, I proposed and she said yes," Kobe said in the documentary Kobe Bryant's Muse (via People). Later, Vanessa would become one of many celebrities who got married as teenagers.
Kobe acknowledged that both of them were young; however, despite their ages, they were deeply in love. Kobe popped the question when Vanessa was just 18, and the news of their engagement was the talk of the town at Vanessa's high school. In fact, Kobe had already been causing a lot of gossip on campus. Classmates told the Los Angeles Times that Kobe once sent his future wife so many flowers that they filled the school office. Eventually, the school asked the student to complete her studies at home, and she finished the remainder of her senior year learning through homeschooling.
Vanessa Bryant's wedding to Kobe caused a huge rift with his family
Vanessa and Kobe Bryant tied the knot on April 18, 2001 (via NBC). The ceremony was a happy occasion filled with love, but the couple's special day was bittersweet. Neither of their families completely approved of the relationship, with Vanessa's stepfather, Stephen Laine, telling the Los Angeles Times that he didn't approve of the fact that his stepdaughter was just 17 when she met the 20-year-old basketball player.
Things were even worse with Kobe's family, however. His father reportedly did not approve of the fact that his son's bride was Latina, not Black, as noted by the Orlando Sentinel. In fact, his Kobe's parents refused to attend the wedding. Even after they began to slowly mend the rift over time, Vanessa remained estranged from her in-laws. When his high school retired his number shortly after their wedding, Kobe's parents turned up, but sat in a different section of the bleachers than their daughter-in-law.
The relationship between the basketball star's parents and the Bryants remained rocky for the rest of Kobe's life, with the NBA star telling ESPN in 2016 that his relationship with his parents was "s***."
Vanessa Bryant fiercely guarded her privacy after becoming a household name
Vanessa Bryant never seemed to seek the spotlight, even though she was married to one of the most famous athletes of all time.
Friends and teachers told the Los Angeles Times that Vanessa didn't brag about her relationship with NBA star Kobe Bryant when she was in school, and that she didn't use her connection to boost her popularity with her classmates. Over the years, Vanessa has granted very few interviews and shared few details of her personal life, preferring to live as normally as possible. She has also turned down multiple offers to air her life on a reality TV show. "I really enjoy my privacy," she told FabFitFun in a rare interview.
"I love being my goofy and sarcastic self with family and friends," she continued. Added Vanessa, "I certainly don't want to enable people to think they have a significant opinion on what goes on in my life."
Motherhood changed everything for Vanessa Bryant
Vanessa Bryant gave birth to her oldest daughter, Natalia, in 2003 — soon giving birth to more children with NBA star Kobe Bryant. Motherhood transformed the young Vanessa, and she happily threw herself into her new career as a stay-at-home mom.
While the Bryants had plenty of money thanks to Kobe's successful career, Vanessa was determined to raise her kids on her own without the assistance of a nanny. A source told People that the Bryants not only didn't employ a nanny, but that they raised their kids to be down-to-earth, emphasizing the importance of "'charity work and helping out the less fortunate."
While being a mom is challenging, Bryant told FabFitFun that being a mom is also "the most rewarding and amazing thing that I think a woman can experience." She said that her goal is to be be "the solid rock" for her kids, adding that motherhood has taught her "to be selfless, patient, [and] understanding." Bryant also added that she makes a point to save some time for herself by setting aside "an hour of 'me time'" every day.
Vanessa Bryant stood by Kobe through a major scandal
Vanessa Bryant's relationship with Kobe was tested in 2003 when a major scandal broke out. As noted by The Daily Beast, Kobe was accused of raping a young woman at a Colorado resort. Kobe later said he had believed the encounter to be consensual and, after several months of the incident being dragged through the press and an apology from Kobe, his accuser dropped the case against him in 2004.
The time was a difficult one for Vanessa, who stood by her husband's side in spite of his admission of infidelity. She was adamant that her husband was innocent of assault, although she acknowledged that he made "the mistake of adultery," in a statement (via the NZ Herald).
After the scandal broke out, Vanessa was seen wearing a $4 million purple diamond ring, which the press dubbed an "apology ring." People noted, however, that the ring was commissioned weeks before the charges were brought against Kobe. Kobe did make a public apology, however, telling her, "you're the strongest person I know." He added, "I'm so sorry for having to put you through this and having to put our family through this."
Losing her second baby in a miscarriage devastated Vanessa Bryant
In 2005, Vanessa Bryant was looking forward to welcoming her second child into the world. Sadly, she lost the baby due to an ectopic pregnancy, as noted by People. The loss crushed Bryant.
In ectopic pregnancies, the fertilized egg grows outside of the uterus rather than attaching to its lining (per Mayo Clinic). While ectopic pregnancies "can't proceed normally" as "the fertilized egg can't survive" and the miscarriage was no one's fault, Kobe nevertheless harbored an immense amount of guilt for the loss.
In the documentary 2015 Kobe Bryant's Muse (via the Daily News), Kobe opened up about the loss. He blamed himself for the tragedy, saying it was his fault that his wife had miscarried. Kobe believed it was the stress of his sexual assault trial the previous year that had caused his wife to lose the baby. "Something I gotta carry forever," he said.
Vanessa Bryant once filed for divorce from Kobe
While Vanessa Bryant stood by Kobe Bryant's side amidst the allegations of sexual assault, their marriage was not without its hardships.
In 2011, Vanessa filed for divorce after a decade of marriage, citing irreconcilable differences. She asked for joint custody of their children, and also requested spousal support, as noted by ESPN. Sources told TMZ that Vanessa allegedly suspected Kobe of infidelity.
While it looked like it might be the end of their relationship, Vanessa and Kobe were still deeply in love. They eventually reconciled in 2013, calling off the divorce. The couple seemed delighted to be back together, with Vanessa writing on her Instagram account (via Us Weekly), "We are looking forward to our future together." Kobe also commemorated the reconciliation on social media. "When the show ends and the music stops, the journey is made beautiful by having that someone to share it with," the basketball star wrote in a Facebook post.
Vanessa and Kobe Bryant were closer than ever after he retired from the NBA
In 2016, Vanessa Bryant's husband, Kobe Bryant, played in his final NBA game. It was the end of an era, but it brought about a welcome change of pace for the Bryant family. As Vanessa told FabFitFun, the life of a professional basketball player's life was hectic, consisting of waking early in the morning, driving her kids around, and going to as many of Kobe's games as possible. After Kobe's retirement, he was able to spend more time with the family — and with his wife.
For the first time since she had started dating Kobe, Vanessa was living a relatively normal life. Kobe's devotion to his family became even more evident after retiring from the NBA. A source told People that, after Kobe's retirement, he joined his wife in making raising their kids their first priority. The couple were closer than ever, and so was their family.
In an Instagram post on Mother's Day 2019, Kobe posted a touching tribute to his beloved wife, writing, "You are the foundation of all that we hold dear," he wrote. Added Kobe, "I love you."
Vanessa Bryant hoped for a baby boy
Kobe and Vanessa Bryant had four children together: Natalia Diamante, Gianna "Gigi" Maria-Onore, Bianka Bella, and Capri Kobe. And it seems doting parents were set on having a big family.
While Kobe said that he was happy being a girl dad, he said that Vanessa hoped to have a baby boy one day. In an interview with Extra ahead of the birth of their fourth daughter in 2019, Kobe revealed that he and his wife were thinking about having a fifth child. According to Kobe, Vanessa really wanted to have a boy "so he can be mama's boy forever — that sort of thing."
Kobe joked that Vanessa told him to see if he could "hit a clutch shot" and "bring a boy," to which Kobe replied "Nope, not yet, we'll see." He seemed happy at the idea of adding another kid to the Bryant brood — pointing out that with five children, they would have enough kids to start their very own basketball team.
Vanessa Bryant will always miss Kobe and Gigi
Vanessa Bryant's life was struck by tragedy on January 26, 2020, when her husband Kobe Bryant and daughter Gigi passed away in a helicopter accident. Losing her husband and child obviously had a massive impact on Vanessa, who will mourn their loss for the rest of her life. In a tearful speech given at the public memorial for her husband and daughter (via CNN), Vanessa praised her "sweet" and "smart" daughter. "I miss you, all of you, every day," she said. Added Vanessa, "I love you."
Her tribute to her "soulmate" Kobe was no less heartbreaking. Vanessa reminisced about their life together and their "amazing love story." She added, "We loved each other with our whole beings, two perfectly imperfect people raising a beautiful family and our sweet and amazing girls."
Months after the tragic deaths of Kobe and Gigi, CNN reported that Vanessa "strongly urge[d]" Congress to pass the Kobe Bryant and Gianna Bryant Helicopter Safety Act into law to require helicopters carrying six people or more to be equipped with potentially life-saving equipment.