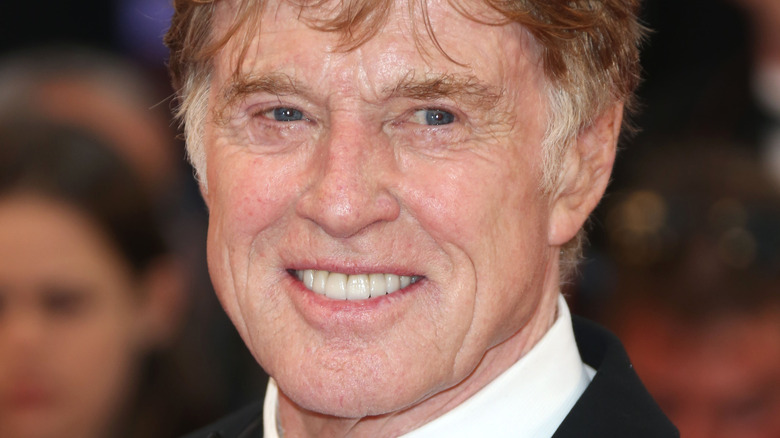 Robert Redford is an entertainment industry icon who has $200 million to his name, according to Celebrity Net Worth. Although Redford has faced hardships and tragedies over the years, he also had the undeniable talent, camera-worthy good looks, and captivating onscreen charisma that helped him become a successful star. He also has a habit of not resting on his laurels. While attending the Santa Barbara International Film Festival in 2014 (via the Belfast Telegraph), he explained that "if you are fortunate enough to have success," then you shouldn't stay where you are and succumb to any pitfalls, instead, you should "move on to the next thing."
That seems to have worked for Redford, as his efforts with various popular film projects have brought him two Academy Awards (one an honorary nod in 2002), as well as six Golden Globes and countless nominations. But considering awards don't tend to come along with a big check, that alone wasn't enough for him to reach the level of riches that he has today. So, how exactly did Redford become so wealthy, and what exactly has affected his financial situation as both his fame and fortune grew? Well, there have been many professional and personal factors that have both enhanced and taken a toll on his bank statement.
Keep reading to find out all of the details when it comes to this particular star and his intriguing relationship to his formidable fortune.
Robert Redford's early years were far from successful stardom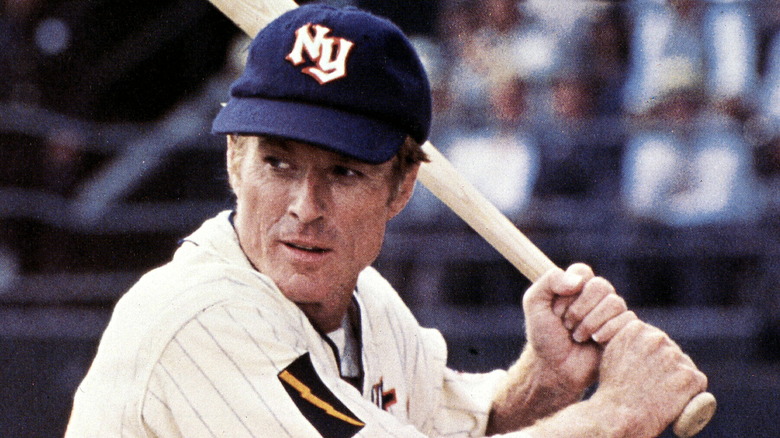 Charles Robert Redford Jr. was born on August 18, 1936, in Santa Monica, California, to Martha, who died just as her son was graduating from high school, and Charles Sr., an accountant who'd been a truck driver during The Great Depression. Robert Redford lived "on the edge of poverty" when he was young (via The Telegraph). He told Democracy Now! that he "worked on an oil field as a kid," specifically, "the Chevron oil fields in California." At some point, the budding environmentalist spent two summers working at Yosemite National Park.
The actor didn't exactly take after his father and, apparently, wasn't interested in dealing with other people's finances. Instead, Redford was more interested in art and sports. He earned a baseball scholarship to the University of Colorado and attended college for one year (per Coloradan Alumni Magazine). Unfortunately, his time at the university was short-lived. Although People reported that he had dropped out (rather than being kicked out), the result was the same either way, with the star admitting, "I became the campus drunk and blew out before I could ever get going."
Redford had been working as a restaurant janitor, and while leaving school might have given him the freedom to pursue acting, that wasn't his immediate path. He was busy "bumming around Europe with his sketchpad" (via The Telegraph) and later found himself at the American Academy of Dramatic Arts in New York. In 1960, he landed his first onscreen gig, which started him on his way to lucrative stardom.
Robert Redford only had $300 when he first got married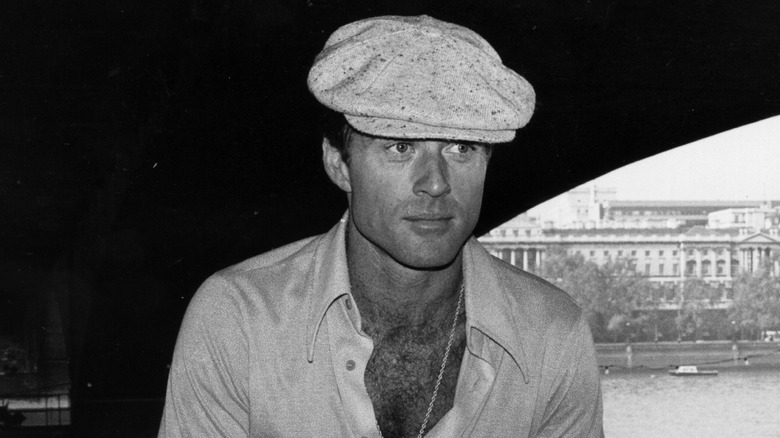 When Robert Redford married his first wife, Lola Van Wagenen, the couple had "only $300 to their name," per The Telegraph. Life didn't immediately change after tying the knot, since the couple lived "on bouillon" while they were getting started. Their daughter, tragically, died of Sudden Infant Death Syndrome in 1959.
Redford and Van Wagenen stayed together for 27 years, but they split in 1985. They share three other children together. In 2004, the actor told The Guardian, "I got married very young, at 21. Obviously I don't want to denigrate the person I married, there were a lot of good reasons … But when you ask me a question, like why?, I have to say it was to save my life. That's what it felt like at the time." Redford likes to protect his private life, so we don't know if the couple had a prenup or worked out financial support following their divorce. However, the star did tell The Telegraph that the two still share a "great love, great affection, great friendship," so it's unlikely that they faced significant financial friction.
In the years since, Redford married Sibylle Szaggars, who is a successful creative professional in her own right. Granted, she's likely not as rich as her husband.
Robert Redford went from a $75 TV gig to movies that make millions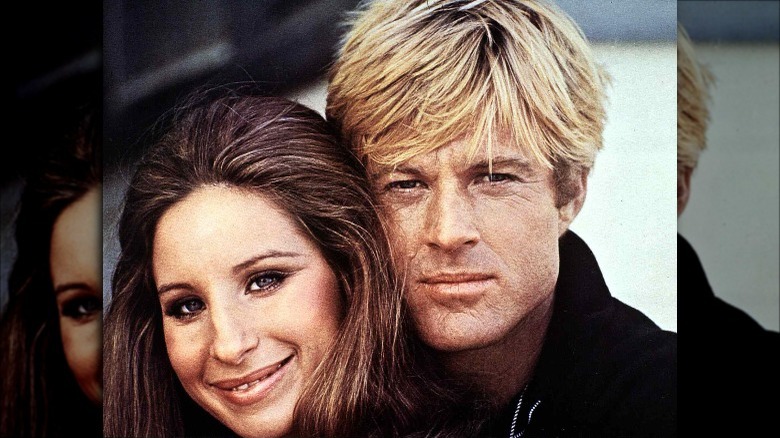 Which Robert Redford film is your favorite? We wouldn't blame you for picking 1969's "Butch Cassidy and the Sundance Kid" or 1973's "The Way We Were" with Barbra Streisand — not to mention 1976's "All the President's Men," 1993's "Indecent Proposal," or 1998's "The Horse Whisperer." While Redford has delivered stellar performances in each onscreen story, he also brought in more money than you can likely imagine and, in turn, surely earned his own plump paychecks along the way.
Just consider the fact that "Butch Cassidy and the Sundance Kid" raked in more than $100 million at the box office. Beyond that, "The Horse Whisperer" has brought in $186,883,563 worldwide while "Indecent Proposal" sits at more than $266,600,000. When you take all of his films into consideration, that's a lot of money to think about, probably much more than he expected back in his days as a game show extra.
"I saw in some trade paper they were casting for a quiz show," Redford told The New York Times. "This was not to be a contestant, but someone the contestants were supposed to make a guess about. I was told I'd get paid $75 for being on the show. I was thrilled. There was an audition, and you just went down to the studio — it was like a cattle call." Imagine the actor's surprise when he was presented with a $75 fishing rod for his trouble.
Robert Redford can surely demand a fortune as a director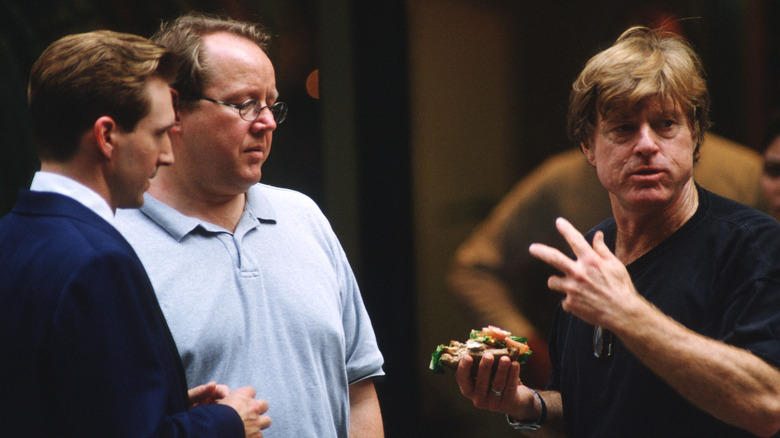 When Robert Redford decided to start directing movies, he wasn't just in it for the money. He told Collider in 2019, "Being a director for me really had to do with control." Adding that he'd "worked with some good directors and some not-so-good directors" (aren't you curious about who those bad directors are?), he also felt like he had more to offer and "wanted more of a voice in how [the stories were] shaped, and the only way [he] could do that was to direct."
If you're interested in checking out Redford's work as a director, but aren't sure which films he was responsible for, then start with a movie night that includes 1980's "Ordinary People," which was Redford's directorial debut. The story that earned $54,766,923 at the worldwide box office, stars Donald Sutherland, Mary Tyler Moore, and Judd Hirsch, and won Academy Awards for best actor in a supporting role, best writing, best picture, and yes, best director. Redford also sat in the director's chair for 1992's "A River Runs Through It" ($43,440,294), 1994's "Quiz Show" ($24,82,619), 2000's "The Legend of Bagger Vance" ($39,459,427), and 2012's "The Company You Keep" ($20,014,680).
Although directors don't always make the big bucks that the stars of movies might make, Redford can clearly help a film generate a fortune and, in turn, can surely negotiate a decent payday.
Robert Redford spent his last $500 to start Sundance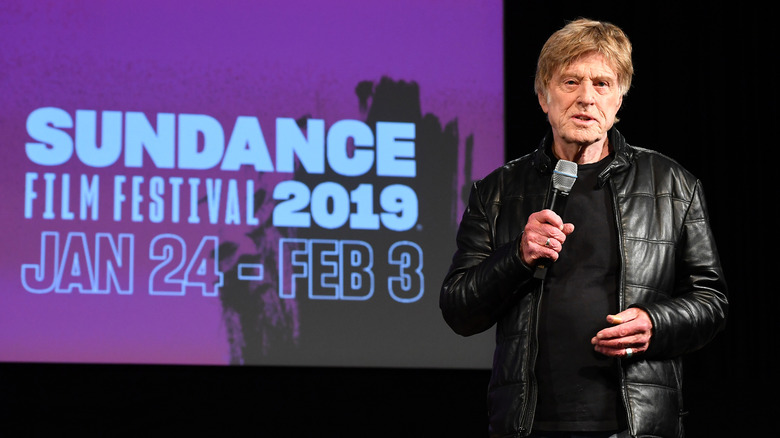 Sundance Film Festival is one of the most respected events of its kind, and Robert Redford was the original driving force behind the now-famous event. In fact, according to Vanity Fair, a 24-year-old Redford used the last $500 that he had to buy a two-acre patch of land in Utah. While others might not have seen any potential in the property, the star's vision resulted in what would eventually become not only the festival — and, in time, 2,600 acres for the Sundance Mountain Resort — but also the Sundance Institute, a non-profit that supports artists, presents films, and fosters "a community around independent storytelling." On the website, Redford addressed the importance of the Institute's mission and those it works with, saying, "Storytellers broaden our minds: engage, provoke, inspire, and ultimately, connect us."
Over the years, Sundance became more than just a festival. Guests and filmmakers benefited from Sundance Cinemas, the Sundance Channel, and Sundance Productions. The Institute itself is now able to bring in more than $3 million in grants, not to mention the money that's generated by audiences. Beyond that, a 2020 report noted that residents of Utah spent in the area of $15 million while the festival was on, and those who came from outside of the state spent a staggering $135 million, which was on things other than festival tickets. Although that money obviously doesn't go directly to Redford, it's quite a return on a $500 investment.
Robert Redford took Sundance further with a lifestyle brand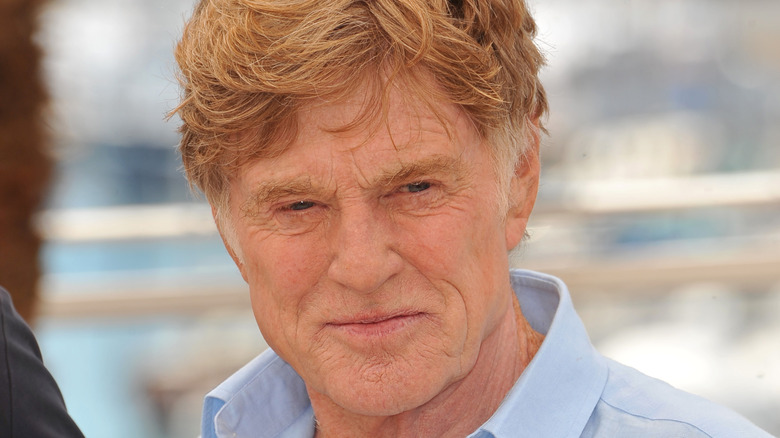 There are plenty of celebrities who have launched their own brands, and Robert Redford is one of them. If you like the star's style or are inspired by the vibe of his film festival, then you'll want to check out the Sundance Catalog.
Started by Redford as a simple mail-order business and small store, in 2019, it marked 30 years as a successful brand that offers shoppers everything from clothing and jewelry to shoes and items for your home (per Cision PR Newswire). The store's place of origin is in the Wasatch Mountains of Utah, and Redford wrote a message regarding his Zion National Park inspiration: "A unique and spectacular landscape, crafted by the elements over time. Nature's handiwork. This remarkable area provided the backdrop for one of my early films, 'Butch Cassidy and the Sundance Kid,' and provides us with an opportunity to discover and appreciate the wonders of our natural world."
The retailer has 15 locations, 500 employees, and per Reuters, takes in around $200 million in sales each year (but was valued at $300 million in 2016 when the star was thinking of selling the company). Sundance Catalog boasts handcrafted items that are designed by respected artists and artisans. But their wares don't come cheap. Grab yourself a pair of Moloa Slip-Ons for $130, a Zadie Cashmere Sweater for $208, a Handmade Silver Link Bracelet for $320, or a Lomond Kitchen Island for $1,995.
Robert Redford's restaurant closed after costly issues with the landlord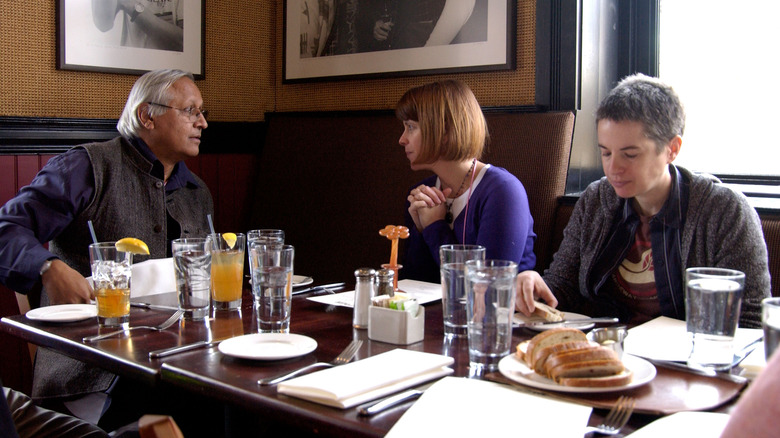 Although Robert Redford spent years building up his various successful money-making endeavors, in 2016, The Hollywood Reporter revealed that his Zoom restaurant (pictured above) was about to serve its last meal. Opened by the star in 1995 and formerly found on Main Street in Park City, Utah, the eatery was set to shut its doors for good in 2017.
Was Zoom failing? Not exactly. At the time, The Hollywood Reporter noted that those responsible for the restaurant had been facing some major issues that didn't have to do with the quality of their food or the number of customers. Instead, the problems had to do with accusations from both the restaurant and its landlord as well as a resulting lawsuit. While the parties settled out of court, the attorney for the landlord explained, "I demanded approximately $65,000 to reimburse the landlord for its attorneys' fees incurred as a result of Zoom's bogus lawsuit, and I demanded that Zoom terminate its lease three years early and depart the premises after the ski season."
Zoom, indeed, left the prime spot. However, they, apparently, decided to shut down instead of relocating. Attorney Peggy Tomsic confirmed the news to THR, saying, "After 21 years of service, Zoom is shutting its doors at the Depot location on May 31, 2017." Although Redford's rep declined to comment on the situation, we have to assume he wasn't thrilled with the loss of his restaurant or the connected income.
Robert Redford sold his entire resort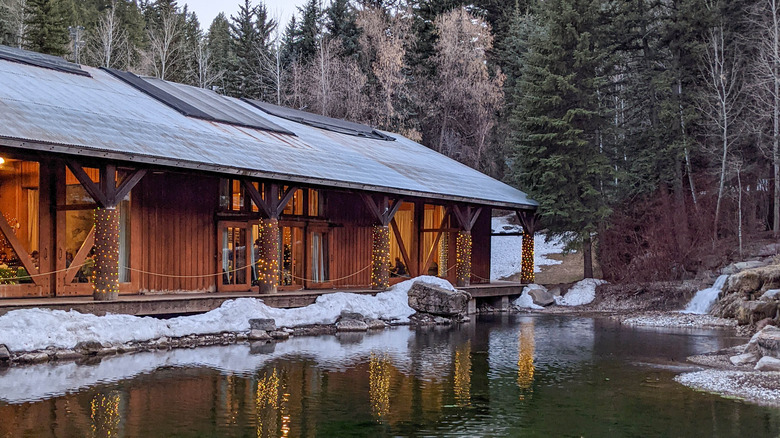 If you're surprised that Robert Redford would consider selling the Sundance Catalog and would shut down his Zoom restaurant, then you might be shocked to find out that he also sold the Sundance Resort. In December 2020, Forbes reported that Redford handed the entire property over to Broadreach Capital Partners and Cedar Capital Partners. In a statement regarding the transaction, the star explained, "As stewards of this unique place, it has always been my vision that the Sundance Mountain Resort would be a place where art, nature, and recreation come together to make the world a better place … Change is inevitable, and for several years, my family and I have been thinking about a transition to new ownership for the resort."
While money was undoubtedly a major consideration during negotiations for the 2,600-acre resort, Forbes relayed that the deal was meant to involve a plan that would honor what Redford had established. The sale granted the new owners use of everything from the resort's eateries to the ski lifts. As for Redford's M.O. when money is in the mix, AP News pointed out that he hasn't revealed the price that he was paid for the resort that he owned for more than 50 years.
If you're still interested in booking a stay at the resort, even though Redford has sold it, then prepare to pay anywhere from just under $300 for a studio to $586 for a mountain loft suite per night to enjoy all of the amenities and "wide open spaces."
Robert Redford has been involved in multiple lawsuits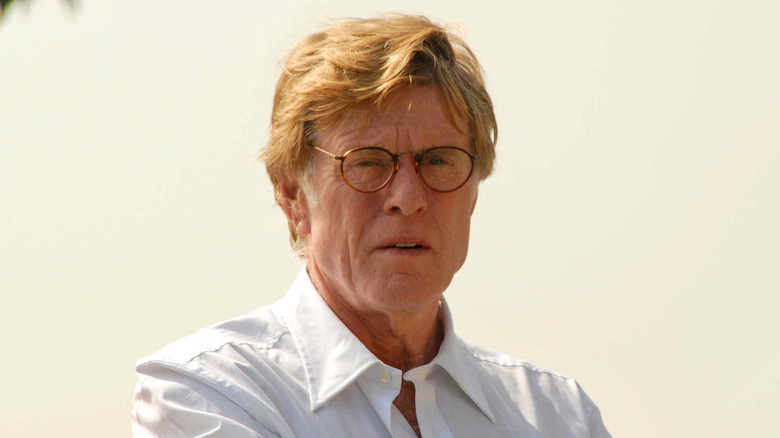 When Robert Redford's former restaurant, Zoom, was caught up in a lawsuit, it wasn't the only time that the star was involved in a legal issue. For instance, the Los Angeles Times reported in 2005 that a confidential settlement had been reached in a lawsuit that originally saw Redford sued for breach of contract by Jeff Kleeman and Eric Greenfeld, who were supposed to run the star's Sundance Productions. However, the movie-making company shut down in 2000, along with Sundance Cinemas. Apparently, Redford owed the duo an overdue $750,000.
As for the Sundance Channel, although Redford was able to sell it, according to The Hollywood Reporter, it was also the subject of a lawsuit. However, this time, it was Redford who was doing the suing. In 2014, the star took the New York State Department of Taxation and Finance to court over a tax-related situation — specifically because they were asking him for $1.6 million ($845,066 in taxes as well as an additional $727,404 in interest) after he sold a stake in the channel. Redford, who lived and operated his business in Utah, claimed to have paid what he owed in his home state.
If you're wondering how much the Sundance Channel (now SundanceTV) was worth, Redford and those he worked with got an impressive $496 million from Cablevision's Rainbow Media (later AMC Networks), which means that he likely walked away with a nice chunk of cash.
Robert Redford has owned (and sold) some expensive real estate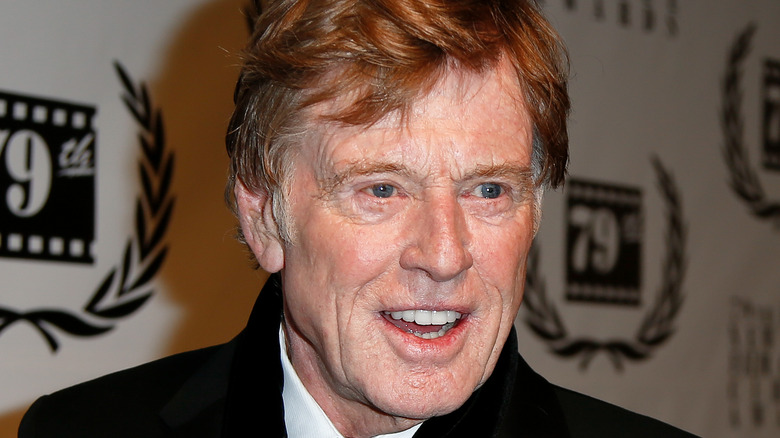 Some celebrities choose to live in places where the entertainment industry is centered, including Los Angeles and New York. There are also stars who opt to live in remote locations. Robert Redford did a little bit of both by settling in Napa Valley, which is within reasonable traveling distance to L.A., and Utah, where the Sundance Film Festival is located. Over the years, Redford has sold two of the incredible properties that he's owned.
In October 2018, Forbes reported that the famous figure had put his Napa Valley estate up for sale. The cost? $7.5 million. Sitting on 10 acres, the residence deemed Danza del Sol spans 5,225 square feet and features three bedrooms, three-and-a-half bathrooms, and a 907-square-foot studio that has its own bedroom and bathroom where Redford's wife, artist Sibylle Szaggars, surely appreciated the space. By January 2019, Architectural Digest reported that the star sold the home for $7 million and was planning on moving to the Bay area.
On top of that, Redford put his horse ranch in Utah up for sale in 2021, per AD. Boasting multiple buildings on 30 acres, he was asking $4.9 million. However, he wasn't completely leaving the area. He told the Wall Street Journal, "Looking ahead, we want to focus on expanding the facilities at our ranch located at Sundance in nearby Provo Canyon." Whatever his plans include, it's clear that he doesn't deal in cheap real estate.