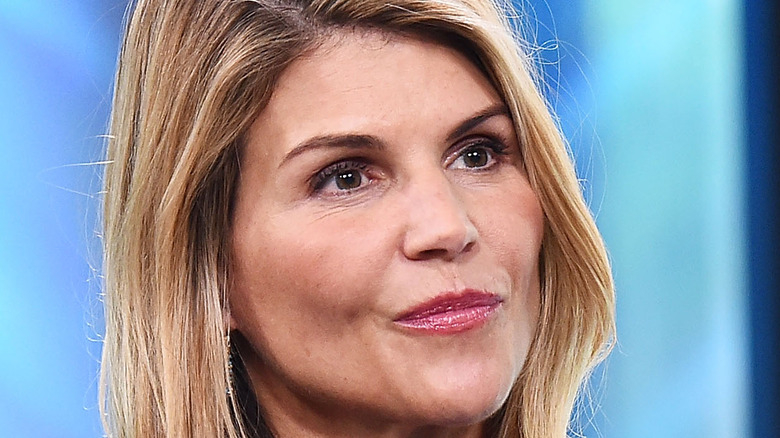 The following article includes mentions of drug and alcohol addiction, mental health issues, and allegations of domestic abuse and sexual misconduct.
From TV to film stars, it's not uncommon for an actor to become known for one particular role. Maybe it was a popular, long-running series they starred in for years, or fans could have first been introduced to them as part of a major film franchise. But one thing we've seen time and again in Hollywood is that just because an actor becomes known for playing a certain character does not guarantee they won't be fired or quit mid-project.
Landing a signature onscreen gig and gaining a following of fans, as well as some job stability in a notoriously unstable career like acting, is a dream for most thespians, but sometimes that dream can turn into a nightmare. From bad deals to bad interviews, and offensive tweets to violent outbursts on sets, there are many ways that an actor can go from portraying a well-known part to being out of the job in a matter of days. Just a reminder: It's never a good idea to badmouth your boss — and that goes for any industry.
We've rounded up a list of some of Hollywood's biggest names who were forced out of their signature role.
Bam Margera's firing from Jackass Forever led to legal drama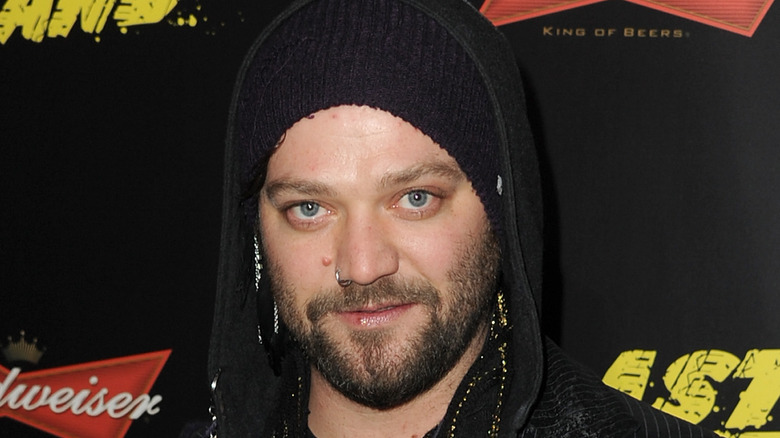 Bam Margera made a name for himself in the early aughts as a member of the "Jackass" crew, a group of friends who took their high pain tolerance and propensity for the absurd and turned it into a cultural phenomenon. Margera was able to capitalize on his fame and created two MTV spinoff series, including "Viva La Bam" and "Bam's Unholy Union."
Following their hugely successful three-season run on MTV, the men of "Jackass," including Margera, Johnny Knoxville, Steve-O, Ryan Dunn, and director Spike Jonze parlayed their huge TV fan base into a successful film franchise. Starting with 2002's "Jackass: The Movie," several more box office successes followed, including "Jackass Number Two, "Jackass 3D," and "Jackass Presents: Bad Grandpa." "Jackass Forever," the fifth feature film in the franchise, is set to be released October 2021, but Margera's ongoing struggles with substance use led to his removal from the project.
According to Variety, Margera failed a sobriety test when he was found with Adderall in his system, a violation of a "wellness agreement" that Margera alleged Knoxville, Jonze, and director Jeffrey Tremaine forced him to sign while in rehab. Margera responded with a wrongful termination lawsuit against his former friends and filmmakers in August 2021. As for the "Jackass" crew, Tremaine was granted a three-year restraining order after Margera allegedly sent him threatening texts. Meanwhile, Knoxville told GQ that May that he has no interest in a "public back-and-forth with Bam," adding "We want Bam to be happy and healthy and get the help he need."
If you or anyone you know is struggling with addiction issues, help is available. Visit the Substance Abuse and Mental Health Services Administration website or contact SAMHSA's National Helpline at 1-800-662-HELP (4357).
Johnny Depp was 'asked to resign' from Fantastic Beasts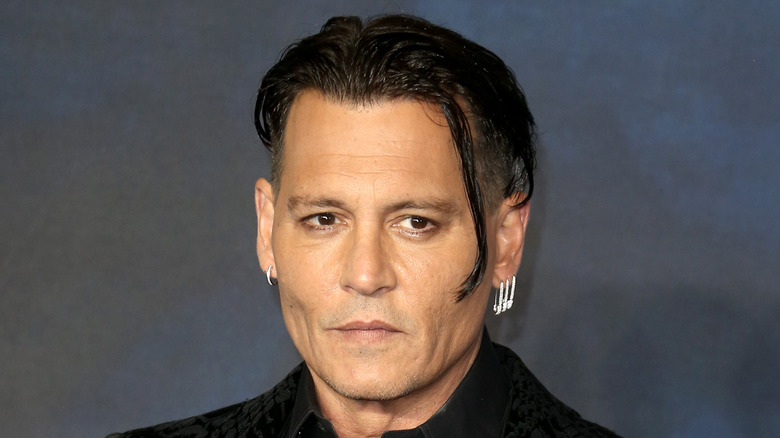 Johnny Depp and ex-wife Amber Heard have endured one of the most public and ugly divorces in recent years, with both sides accusing the other of physical, verbal, and emotional abuse. In an April 2018 article published by The Sun, Depp was referred to as a "wife beater." The actor filed a libel suit against the paper, but following a three-week trial in 2020, Justice Nicol ruled in favor of The Sun and their characterization of the actor, ruling that Depp had been abusive "12 times" toward Heard during the two-year marriage.
At the time of the ruling being made public, Depp "only had shot one scene" from the third installment of the "Fantastic Beasts" franchise, according to The Hollywood Reporter. The controversial actor had already played evil wizard Grindelwald in 2016's "Fantastic Beasts and Where to Find Them" and 2018's "Fantastic Beasts: The Crimes of Grindelwald," but Depp's contract meant that Warner Bros. still had to pay the actor his full salary even though he was "asked to resign" from the franchise's third movie, as he announced on Instagram that November. It's worth noting that his "eight-figure" payday, per THR, was higher than co-stars Eddie Redmayne and Jude Law, whose characters "shar[e] equal screen time" with Depp's.
Warner Bros. later confirmed that Mads Mikkelsen would replace Depp as Grindelwald. As for Depp, the actor told The Times in August 2021 that he believed Hollywood was "boycott[ing]" him following his dismissed defamation suit and removal from "Fantastic Beasts."
If you or someone you know is dealing with domestic abuse, you can call the National Domestic Violence Hotline at 1−800−799−7233. You can also find more information, resources, and support at their website.
Why Megan Fox was forced out of the Transformers franchise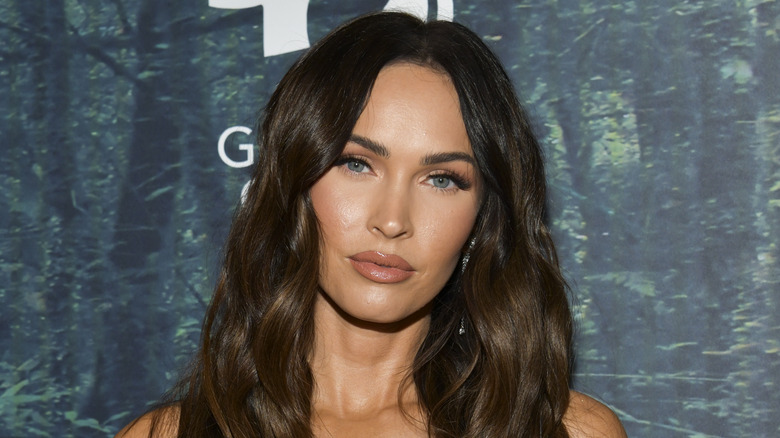 Megan Fox can count 2007's "Transformers" as her major feature film breakout role. The actor reprised her part as Mikaela Banes in 2009's "Transformers: Revenge of the Fallen." However, when it came time for director Michael Bay to shoot the third flick in the franchise, he replaced Fox with model Rosie Huntingon-Whiteley.
For anyone who read Fox's 2009 interview with Wonderland magazine, they probably weren't left wondering why Fox was recast. The actor infamously compared Bay to Hitler, further claiming, "He's like Napoleon and he wants to create this insane, infamous mad man reputation." Fox also alleged that Bay would have her and co-star Shia LaBeouf do "some really insane things that insurance would never let you do." Two years later, Bay commented on Fox's subsequent firing in a GQ interview, admitting that "Transformers" producer Steven Spielberg instructed him to "fire her right now" following the whole "Hitler thing." Crew members from the "Transformers" set also published a letter to fans using vulgar, sexist, and violent imagery to describe Fox.
It appears as though Fox and Bay are now on good terms, however. Bay told GQ that his "Teenage Mutant Ninja Turtles" collaborator sent a friendly text years later, adding, "When you're days and months on a set, it's like a family. You say rude things and you make up." Fox even defended Bay and Spielberg on Instagram when a 2009 interview of the star with Jimmy Kimmel resurfaced in 2020 and social media sleuths accused the filmmakers of exploiting Fox as a teen.
Offscreen drama played a role in Shannen Doherty's Beverly Hills, 90210 exit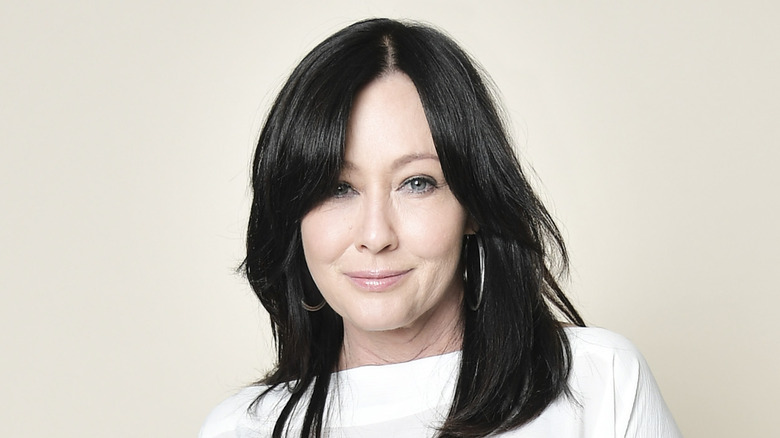 If you were a fan of "Beverly Hills, 90210" in the early '90s, you probably remember where you were when you learned that Shannen Doherty would not be reprising her role as Brenda Walsh following the fourth season. The harsh blow to fans of the show was not a decision that came about lightly behind the scenes, and in true "90210" fashion, Doherty's 1994 exit from the hugely successful series was packed with drama.
As co-star Tori Spelling — whose father, Aaron Spelling, produced "Beverly Hills, 90210" — revealed on "Tori Spelling: Celebrity Lie Detector" in 2015 (via Us Weekly), a physical altercation between Doherty and co-star Jennie Garth contributed to Doherty being released from her contract. Tori admittedly called her dad about the "fistfight," and Doherty was fired soon after. Even before this, however, Doherty had earned a bad reputation on set for alleged recurring tardiness, which would often set shooting schedules back hours, and what executive producer Charles Rosin told Entertainment Weekly was a "callous attitude." The actor dismissed the claims that she was perpetually late, instead pointing the finger at other castmates who were late more often. Doherty also reportedly cut her hair mid-season without discussing the chop with producers or wardrobe, a big no-no and a decision that makes consistency on-screen difficult for the hair department.
"There was definitely a time that I did not want to be there," Doherty reflected to EW, noting that while she was "unhappy" working on the hit show, she wasn't "unappreciative."
Kevin Spacey's House of Cards reign ended following serious allegations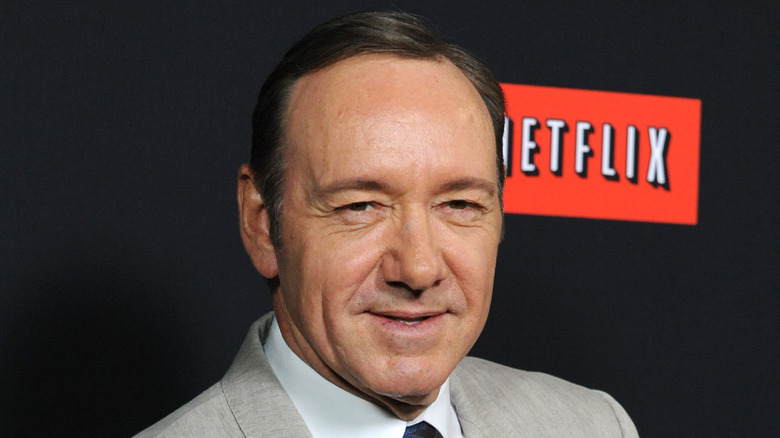 Kevin Spacey was a household name thanks to his work on stage and in feature films long before landing the role of Frank Underwood in Netflix's political drama, "House of Cards." The actor earned Emmy nomination and won SAG Awards for his portrayal of the White House whip-turned-president, and in 2015, took home a Golden Globe. But Spacey was removed from the show ahead of its sixth and final season after sexual misconduct allegations were levied against him.
In October 2017, Anthony Rapp claimed to BuzzFeed that Spacey made an unwanted sexual advance toward the "Rent" actor back in 1986, when he was 14 and Spacey was 26. The pair were alone in Spacey's apartment following a party, with both starring in different Broadway productions, when the alleged event occurred. "The older I get, the more I can't believe it. I could never imagine [that] anyone else I know would do something like that to a 14-year-old boy," Rapp said.
Spacey responded to the accusations on Twitter and apologized to Rapp for an incident he claimed to not remember, but Rapp's #MeToo moment opened the floodgates for more alleged survivors of Spacey's abuse to come forward. Mexican actor Roberto Cavazos and Richard Dreyfuss' son, Harry Dreyfuss, for example, both went public with allegations following Rapp's interview, as did a dozen more accusers.
In addition to losing his job on "House of Cards," Spacey was also removed from Ridley Scott's "All The Money in the World," with his scenes in the latter reshot with Christopher Plummer.
If you or anyone you know has been a victim of sexual assault, help is available. Visit the Rape, Abuse & Incest National Network website or contact RAINN's National Helpline at 1-800-656-HOPE (4673).
Nicollette Sheridan claims she was wrongfully terminated from Desperate Housewives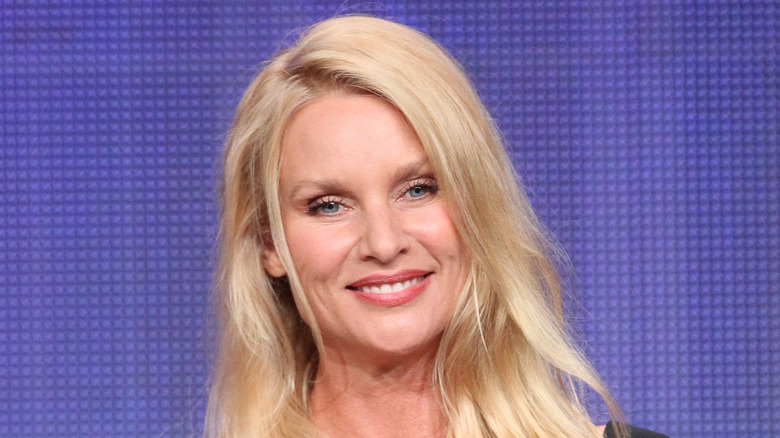 Starting in 2004, Nicollette Sheridan was cast in the recurring role of Edie Britt on the hugely popular ABC drama, "Desperate Housewives." The show turned into a cultural phenomenon, and Sheridan was bumped up to a series regular, later earning a Golden Globe nomination in 2005 for best supporting actress. Fans were surprised when Sheridan's character was killed off during the 2009 season, but things became a bit more clear the following year when the actor filed a wrongful termination and assault lawsuit against ABC Television and "Desperate Housewives" creator Marc Cherry.
Sheridan claimed that "Cherry struck her on the head" while on set, per The Hollywood Reporter, and that when she complained to ABC about the alleged assault, she was fired. The actor sued for $20 million in damages, but the case was reduced to wrongful termination and battery, with Sheridan only being eligible to collect her $4 million salary for one season in 2011. She attempted to refile multiple times, but was denied by the courts in 2014 and again three years later.
"I was a victim of assault and battery by my boss on the set," Sheridan claimed during a 2018 appearance on "The Talk" (via Deadline). "I reported him and was retaliated against and fired off the show. All of which is illegal. There was nobody to stand up for me. I felt like I needed to stand up for myself."
Charlie Sheen was no longer 'winning' after being forced out of Two and a Half Men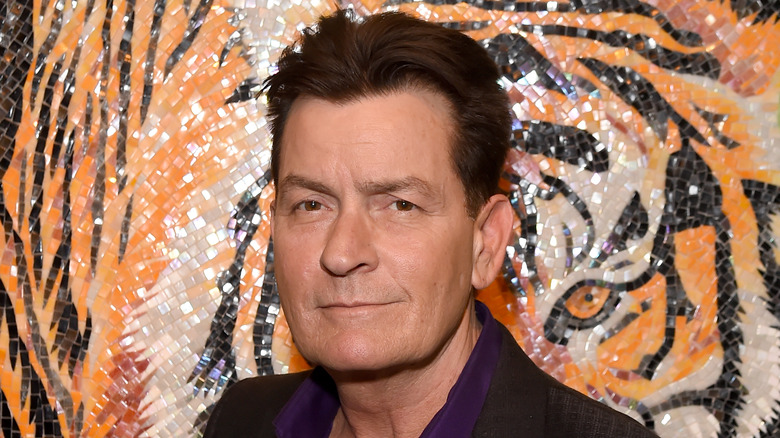 CBS struck gold with creator Chuck Lorre's half-hour sitcom, "Two and a Half Men," in 2003. The series starred Charlie Sheen and Jon Cryer as adult brothers living together and helping to raise Cryer's son (a.k.a. the half), played by Angus T. Jones. For his role as the fun-loving bachelor Charlie Harper, Sheen earned multiple Golden Globe and Emmy nominations, and in 2010 became the highest-paid actor on television by collecting $1.8 million per episode.
The good times eventually came crashing down after Sheen began exhibiting erratic and concerning behavior. He was fired in 2011 after a series of shocking interviews, including him rambling about "tiger blood" and "#winning" to ABC News, and making derogatory statements about Lorre, even calling his boss a "stupid, stupid little man" while speaking with TMZ.
Lorre and CBS maintained that they made several efforts to help Sheen, including offering him time off to attend rehab and receive treatment for alcohol and drug dependency. People shared excerpts from a letter written by a lawyer on behalf of Warner Bros. Television, which owns CBS, to Sheen's legal team, which detailed some of the steps taken to provide Sheen with help, as well as reasons why the actor was being fired. Lawyer John Spiegel, for example, explained to Sheen's attorney that, "At the outset, let us state the obvious: Your client has been engaged in dangerously self-destructive behavior and appears to be very ill."
Sheen later expressed regret to Yahoo! Entertainment for his headline-making behavior during this time.
If you or anyone you know is struggling with addiction issues, help is available. Visit the Substance Abuse and Mental Health Services Administration website or contact SAMHSA's National Helpline at 1-800-662-HELP (4357).
Taylor Momsen was reportedly a 'diva' on the Gossip Girl set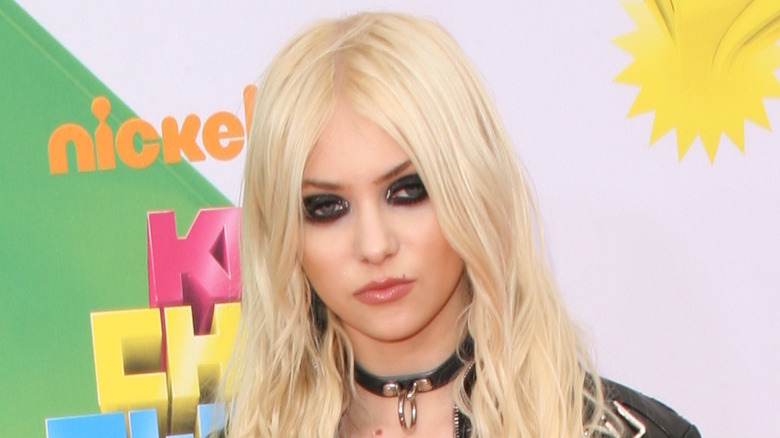 Despite being part of the cast since the first episode and credited as a series regular, Taylor Momsen, who played Jenny Humphrey on the CW's "Gossip Girl," was noticeably absent from most episodes by Season 4. The then-17-year-old actor, who in addition to starring on "Gossip Girl" was also heading the rock group, Pretty Reckless, at the time in 2010, was beginning to gain a reputation for being difficult on set.
Following a guest role on "Gossip Girl," "Project Runway's" Tim Gunn claimed to E! that Momsen was a "diva," adding, "She was pathetic, she couldn't remember her lines, and she didn't even have that many." Momsen was placed on an indefinite hiatus by the midway point of the fourth season, and TV Line confirmed in 2011 that the actor-turned-musician would not be back for Season 5.
Momsen did return, however, to the Upper East Side for the series finale of "Gossip Girl" in 2012. In a 2021 interview with WWD, she said that acting was just a job she did as a child. "When I got to an age where I could make my own decisions finally, and I realized that I didn't have to do this other job and I could simply just pursue music and just do the thing that I loved, I quit everything else," said Momsen, who added that she would be checking out the new "Gossip Girl" reboot for fun. So, no hard feelings from Little J. XOXO.
Grey's Anatomy star Isaiah Washington was accused of using homophobic language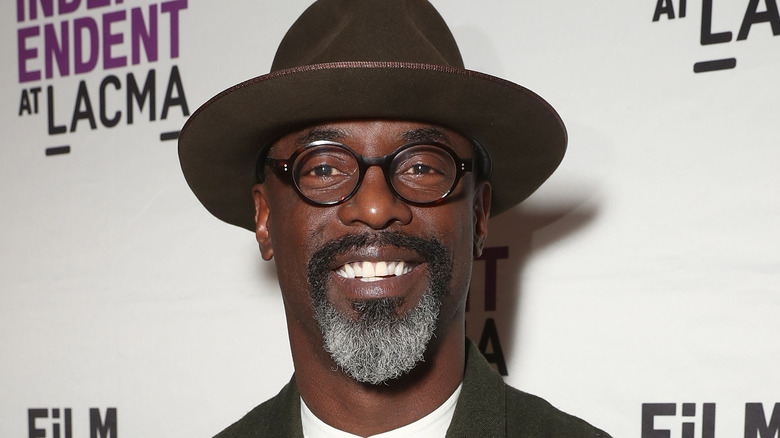 A hit from its very first incision, "Grey's Anatomy" helped to propel its stars to A-lister status following its debut in 2005. That included Isaiah Washington, who was cast as the brilliant surgeon, Dr. Preston Burke. Washington earned two NAACP Awards for his work, and also shared a SAG Award with the show's ensemble cast, but the actor's time in the operating room began to flatline in 2006, when rumors spread that Washington had used a gay slur when referring to co-star T.R. Knight on set.
Months later at the 2007 Golden Globes, Washington claimed to reporter from Access Hollywood (via People), "No, I did not call T.R. a f****t. Never happened, never happened." Days later, Knight appeared on "The Ellen DeGeneres Show," argued that "everyone heard" Washington use the slur on set, and noted, per People, that he felt forced to publicly come out as gay following the controversy. Finally, that same week, Washington issued a statement apologizing to Knight, his co-stars, and the LGBTQ+ community. "I can neither defend nor explain my behavior," said Washington, according to People. "I can also no longer deny to myself that there are issues I obviously need to examine within my own soul, and I've asked for help."
Washington was written off "Grey's Anatomy" by the end of the third season, but later returned for a small cameo in 2014 to coincide with the exit of Sandra Oh, who had played Washington's romantic interest. Knight, who left the show in 2009, also later returned in 2020.
Edward Norton and Marvel didn't have a meeting of the minds after The Incredible Hulk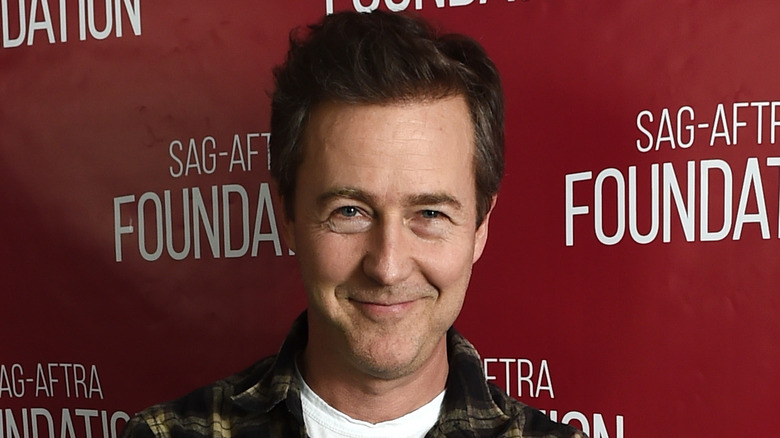 From 2012's "The Avengers" to 2019's "Avengers: Endgame," it may be difficult for audiences to remember a time when Mark Ruffalo wasn't starring in the Marvel Cinematic Universe as The Hulk. But before Ruffalo was turning green with rage, the role belonged to Edward Norton.
Known for his dramatic chops in films like "Primal Fear," "Fight Club," and "American History X," Norton's turn as Bruce Banner was well-received by critics. Following the release of 2008's "The Incredible Hulk," he approached Marvel with an idea for two follow-up films that would be reminiscent of Christopher Nolan's "The Dark Knight" series. He claimed to The New York Times in 2019 that the studio was initially up for his darker concept, but later changed their mind. "As it turned out, that wasn't what they wanted," said Norton. "But I had a great time doing it. I got on great with [Marvel Studios president] Kevin Feige."
Norton was scheduled to reprise his role as Bruce Banner in "The Avengers," but it appears that the actor and the studio's differing opinions on how the superhero's story should be told led to Norton's exit. Marvel and Feige released a statement about Norton's firing, saying (via The Hollywood Reporter), "Our decision is definitely not one based on monetary factors, but instead rooted in the need for an actor who embodies the creativity and collaborative spirit of our other talented cast members." As for Norton, he Hulk-smashed the comments, calling them "cheap" to The Times.
Iron Man's Terrence Howard was replaced over money disputes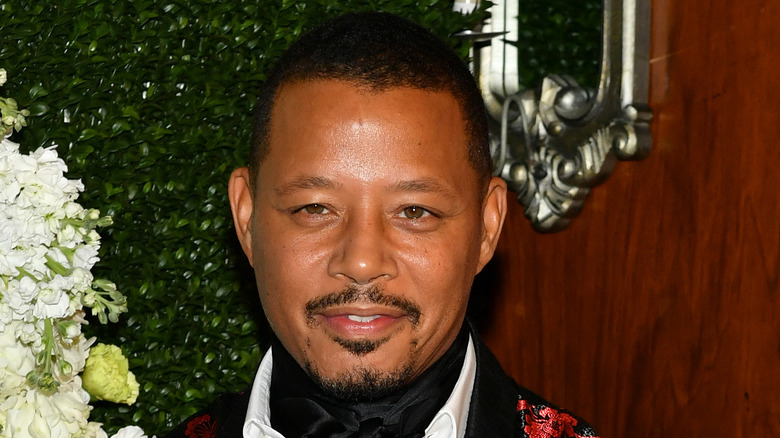 Edward Norton is not the only Marvel member to have his tenure in the superhero world cut short. After starring in 2008's "Iron Man" as Colonel James Rhodes opposite Robert Downey Jr.'s Tony Stark, Terrence Howard was fired from the franchise despite having previously nabbed a multi-movie deal. In a 2013 appearance on Bravo's "Watch What Happens Live," Howard made thinly-veiled references to his co-star when revealing a major money dispute with the studio.
"It turns out that the person that I helped become Iron Man, when it was time … to re-up for the second one, took the money that was supposed to go to me and pushed me out," Howard claimed. The actor went on to allege that, although the pair had negotiated their salaries for "a three-picture deal" before the release of the first film, when it came time to shoot the second installment, Marvel told Howard that he would only be getting "one-eighth" of the salary he had been promised, with the rest going to Downey. Howard claimed he called Downey, but didn't hear back from him for "three months."
Howard later apologized for his comments, saying he shouldn't have publicly spoken about the failed movie deal after drinking, and announced in a 2017 appearance on Andy Cohen's talk show that he'd ended his feud with Downey because "life is too short" (via the AP). As for Howard's feelings toward Don Cheadle, who replaced the actor in his role as James Rhodes/War Machine, the pair have remained close friends.
Suzanne Somers' pay raise request got her fired from Three's Company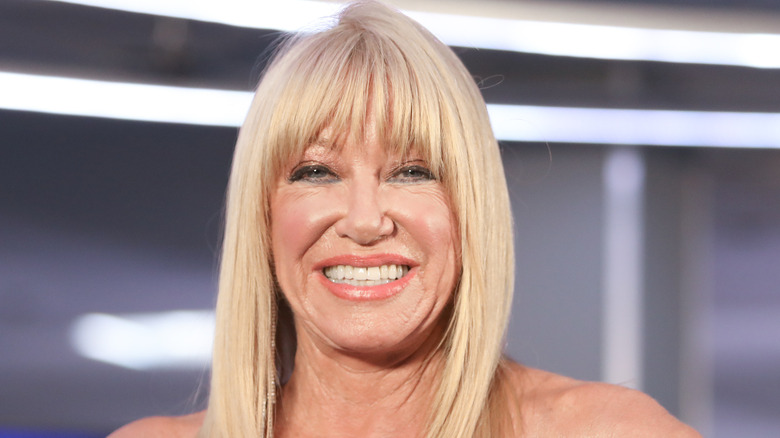 Back in the late 1970s, "Three's Company" was one of the highest-rated shows on television, thanks to the undeniable chemistry of Suzanne Somers, John Ritter, and Joyce DeWitt, averaging 20 million viewers per week. Per The Hollywood Reporter, Somers decided by the show's fifth season that it was time for a raise. The actor asked for her pay to be bumped from $30,000 per episode to $150,000 per episode — which was the same salary as Ritter. In response, ABC offered Somers merely a $5,000 raise. When Somers skipped two episodes in 1980, she was fired soon after.
"The show's response was, 'Who do you think you are?'" said Somers in a 2020 interview with People. "They said, 'John Ritter is the star.'" Somers' husband, Alan Hamel, who was also a TV producer, noted that his wife was used as a cautionary tale for women in the TV industry. "'Laverne & Shirley' had just negotiated a monster deal, and afterwards, they decided they needed to make an example of female actresses so that no other woman would ask to be paid what men were making," Hamel explained. "And then [Suzanne] was fired."
Somers also noted that being fired from the number two rated show on television devastated her career. "I probably would have never left network series," she said. "I would have kept on going and probably been in every sitcom after that were it not to end the way it ended. But I was ostracized. So I went away."
Lethal Weapon's Clayne Crawford was 'reprimanded twice' for his on-set behavior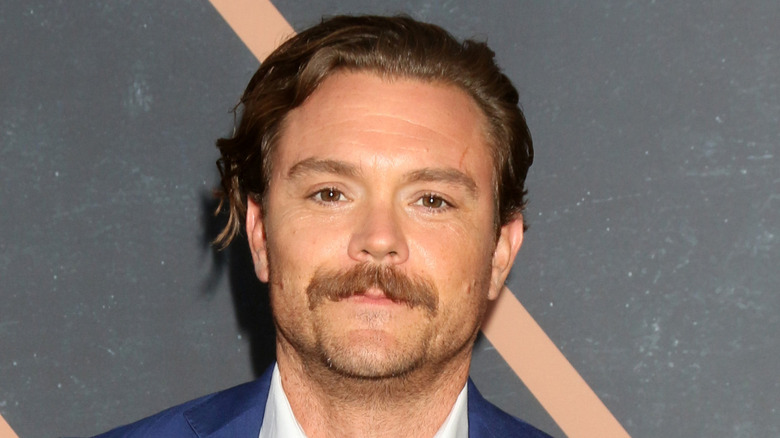 What's a lethal move to your career as an actor? In the case of Clayne Crawford, appearing verbally abusive toward co-stars and creating a toxic work environment is high on the list. The actor had starred in the first two seasons of Fox's highly-rated "Lethal Weapon" TV series, when he was fired and replaced by actor Sean William Scott in 2018. Following Crawford's exit from the series, reports of his on-set behavior, including videos featuring expletive-filled tirades, soon began popping up online.
Variety, for example, shared an audio recording of Crawford and co-star Damon Wayans arguing on set after Wayans was injured during an episode Crawford was directing. Per the outlet, things allegedly became so tense between the pair that extra security had to be "on set at all times" in case things between the men got physical. The same clip also included audio in which Crawford could be heard screaming at a co-worker for not being able to maintain a quiet set while filming on location at a public pool, which was reportedly filled with children who could hear the actor. Variety noted that, following Crawford's rant, "an assistant director walked off set … resigning on the spot and citing Crawford's behavior as the reason."
Prior to his dismissal, Crawford issued a public apology on his Instagram page and confirmed he had been "reprimanded twice" for his on-set behavior. It appears it was a case of too little, too late, since Crawford was fired soon after.
Lori Loughlin was forced out of multiple roles following the college admissions scandal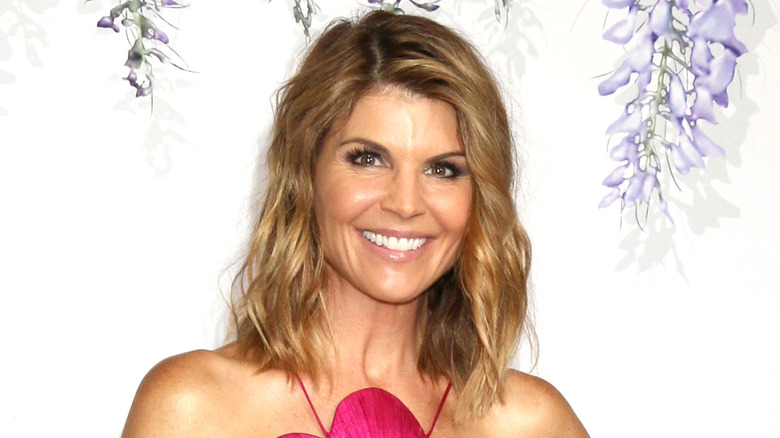 In 2019, fans were shocked when a list of people federally charged as part of a college admissions scam nicknamed "Operation Varsity Blues" included beloved Hallmark and "Fuller House" star Lori Loughlin. According to the FBI's findings, Loughlin and her husband, Mossimo Giannulli, paid $500,000 to William "Rick" Singer for his assistance in getting the couple's two daughters into the University of Southern California, per The Hollywood Reporter.
When news broke of Loughlin's involvement in the scandal, Hallmark was first to fire the actor. Loughlin was one of the biggest names on the TV channel and starred in several Christmas movies, as well as "Garage Sale Mysteries" and the first six seasons of "When Calls the Heart." The network removed Loughlin from episodes that had already been filmed from the period piece's sixth season and said they were "evaluating all creative options" with regards to the show's future. Fans hoping for Loughlin's return will be happy to know that showrunner Brian Bird seemed all for bringing back her character, Abigail Stanton, following the actor's two-month prison sentence.
Netflix was next to break ties with Loughlin. The actor had starred as Becky Katsopolis on "Full House" from 1987 until the original ABC series ended in 1995, and then reprised the role in the "Fuller House" revival on Netflix in 2016. But following the "Operation Varsity Blues" scandal, Loughlin was not invited to return for the show's last season.
Roseanne Barr's offensive tweets got her ousted from her own show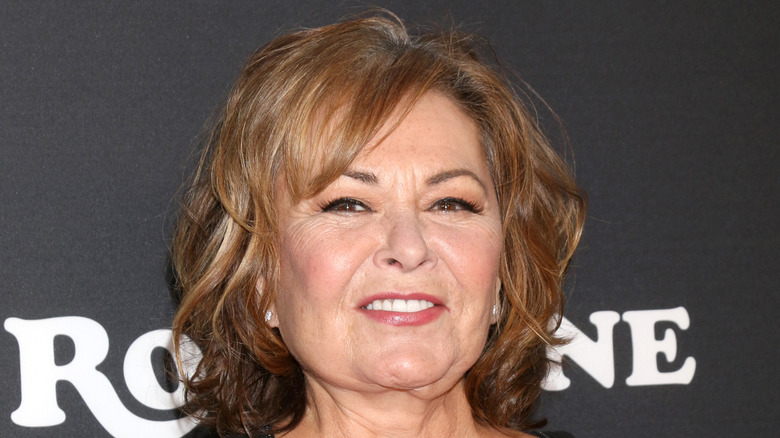 Roseanne Barr made one of the most triumphant TV comebacks in 2018, when her beloved returned with most of the original cast after a 21-year hiatus. The revived "Roseanne" debuted with a bang, earning huge ratings and quickly securing a second revival season. But the good times unfortunately didn't last long — it would be just two months, to be exact, before Barr was fired from her eponymous show.
That May, Barr shared a since-deleted tweet that compared Valerie Jarrett, a Black woman and lawyer best known as former President Barack Obama's senior advisor, to an ape. The racist tweet resulted in swift action from ABC, whose president Channing Dungey said (via The New York Times), "Roseanne's Twitter statement is abhorrent, repugnant and inconsistent with our values."
Barr apologized (she also called out her former co-stars for rebuking her remarks, and infamously blamed the tweet on Ambien), but the damage was done. Thankfully for others involved in the series, the network agreed to revoke its initial cancellation and rename it as "The Conners." When the show returned in the fall of 2018, Barr's character was written off by way of an opioid addiction leading to a fatal heart attack, an ending that was in line with her character's struggle with a knee injury the previous season.
In May 2021, Deadline reported that "The Conners" had been renewed for a fourth season and would feature the return of original cast members Sara Gilbert, John Goodman, Laurie Metcalf, and Lecy Goranson.
Gina Carano's social media posts were deemed 'unacceptable' by her Mandalorian bosses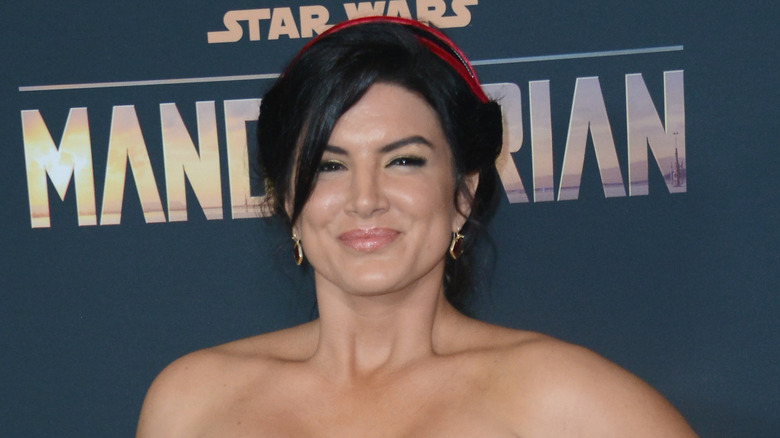 Another actor to get into trouble on social media is Gina Carano. The former mixed martial arts athlete had successfully made the transition from the octagon to the big screen in films like "Fast & Furious 6" and "Deadpool," but her big break came when she was cast as Cara Dune on the hugely popular Disney+ series, "The Mandalorian." After two seasons, Carano was fired by Disney and Lucasfilms for her social media posts, which the company said in a statement (via The Washington Post) were "abhorrent and unacceptable."
Those posts included instances of Carano comparing the treatment of conservatives in present-day America to Jewish people in Nazi-occupied Germany during the Holocaust. Anti-Semitic stories shared on Carano's Instagram were only one instance of the actor posting offensive content. As reported by Gizmodo, she had previously shared posts that were against the Black Lives Matter movement, chastised COVID-19 mask mandates, and promoted conspiracies about the 2020 presidential election. Carano also tweeted about her refusal to acknowledge gender pronouns, which likely didn't sit well with her "Mandalorian" co-star, Pedro Pascal, who publicly supported his sister, Lux, after she came out as transgender.
Following Carano's February 2021 firing, which also included her being dropped by talent agency UTA, the actor appeared on controversial talk show host Ben Shapiro's series. In addition to asserting that she had been "bullied" by Disney, Carano felt that the company had been pressured by the #FireGinaCarano hashtag on social media.
The Fresh Prince of Bel-Air's Janet Hubert was forced out over a 'really bad deal'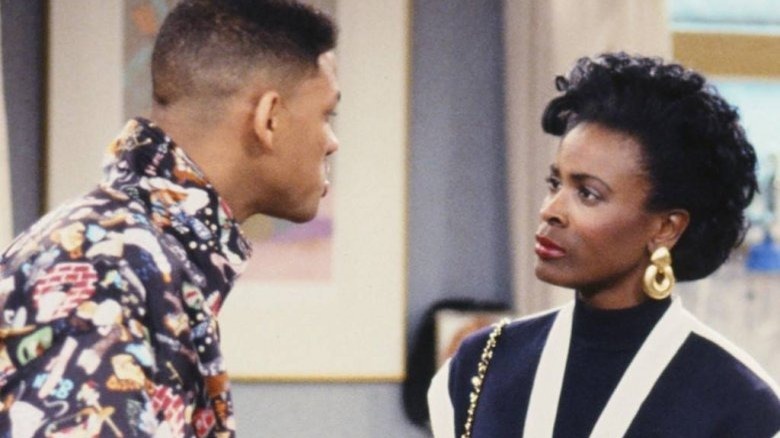 The first three seasons of "The Fresh Prince of Bel-Air" featured Janet Hubert in the role of Vivian Banks. But when it came time for Season 4, fans were shocked to see that Hubert had been replaced by Daphne Maxwell Reid. Hubert had earned an NAACP Image Award nomination for her role as Aunt Viv, per The U.S. Sun, leading viewers to wonder why the actor had not returned.
Though Hubert publicly blamed series lead Will Smith in a 1993 interview with Jet magazine, claiming he was "probably … responsible for [her] firing," and an ongoing feud between the two continued in the press for decades, the real answer wouldn't come until the cast sat down for a highly-anticipated reunion special on HBO Max in 2020. Hubert revealed that she was pushed out of the series over "a really bad deal," explaining that the producers told she was not allowed to work on any other projects, thus stifling her ability to make money. Hubert rejected the deal and earned a reputation for being "difficult," which caused her to be "disowned" by her family and Hollywood.
"Those words, calling a Black woman 'difficult' in Hollywood is the kiss of death. … It's hard enough being a dark-skinned Black woman in this business," Hubert told Smith, who apologized for the role he played in Hubert's exit. He added (via The Washington Post), "The person I want to be is someone who protects you, not someone who unleashes dogs on you."