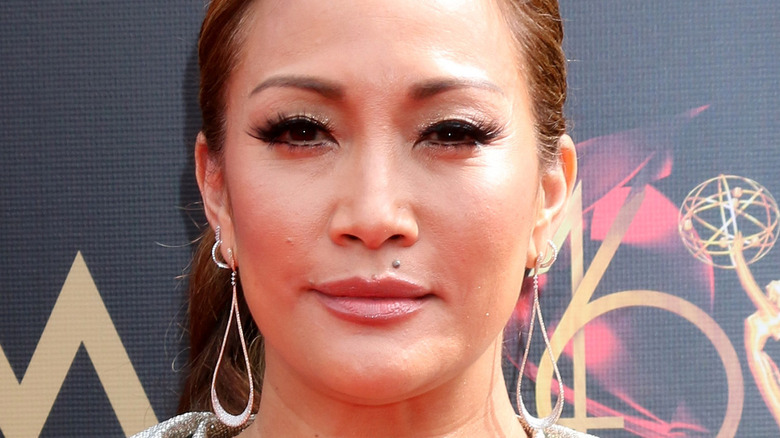 Since its debut back in 2005, "Dancing With the Stars" has been a ratings workhorse for ABC, often topping Monday night ratings. The series has continued to grow and evolve and is showing no signs of slowing down. Even after longtime host, Tom Bergeron walked away from the show in 2020 and Tyra Banks took over, raising eyebrows with her bizarre outfits and on-air gaffes, fans kept on tuning in. And while "Dancing With the Stars"'s recent changes divided some viewers, the show just can't be stopped as audiences can't seem to get enough of the tough competition, the drama, and the romance. Case in point: Last year's finale "capped [off] a season of ratings gains in the key 18-49 demographic," per The Hollywood Reporter.
Meanwhile, the celebrities can't resist a great paycheck, as "Dancing With the Stars" doesn't shy away from spending big money for ratings gold. Contestants earn six figures simply for agreeing to do the show and execs don't mind shelling out hundreds of thousands to keep fans' beloved judges judging. But how much are the ballroom experts really earning to share their unvarnished opinions? The numbers will surprise you, as will the richest judge of all.
Derek Hough earned a nice chunk of change off a property flip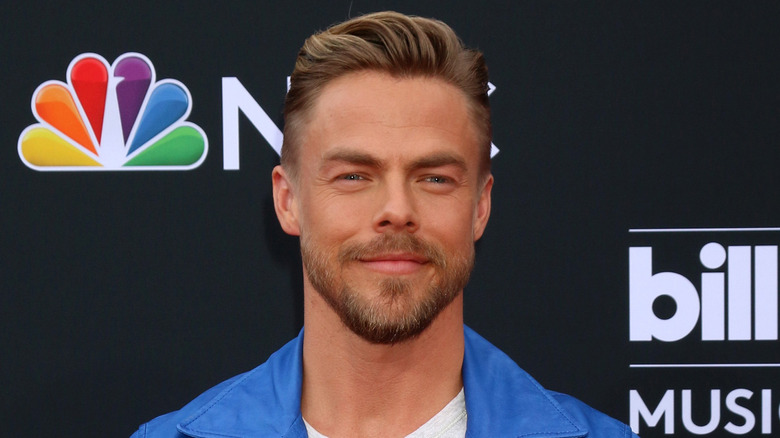 Derek Hough and Mark Ballas share more than their time on "Dancing With the Stars" together. What fans of the show may not realize is that their friendship actually goes way back to when they were just 13 years old, per Us Weekly. That's when Hough and his sister, Julianne, moved in with Ballas and his parents in England to attend London's Italia Conti Academy of Theatre Arts. "Derek is my best friend and brother for life," Ballas gushed, sharing how they "grew up together […] trained together," went to school together, and, eventually, "moved out to America together [and] joined the show together."
Well, in 2014, they took their lifelong bond up a notch and went into business together! The pair bought a four-bedroom, 3.5-bathroom apartment in Studio City, California, for $1.275 million, per E!, which they then flipped and sold for $1.85 million just a year later, per Los Angeles Times. But they didn't just walk away with a nice $575,000 profit, they also cashed in on the reno by taking it to the small screen.
Inviting HGTV to come along for their remodeling journey, they filmed four episodes of "Mark and Derek's Excellent Flip" in which viewers got to see the dance pros team up with designer Andrew Gulyas to rework the '60s home, from the exterior to the master suite. Judging by the stunning results and their profit, they may have a backup career if dancing doesn't work out.
Derek Hough's net worth is not what you think it is
Derek Hough is one of the most recognized names in dance, but that wasn't always the case. When he joined "Dancing With the Stars" as a pro in 2007, viewers only knew his sister, Julianne, and, as he told The Salt Lake Tribune, he felt "like I was just kind of faking it." So "when somebody first called me a choreographer, I was, like, 'No, I'm not.'" But he worked hard to prove himself and soon enough, he was catapulted into the spotlight. During his time on the show, Hough won the Mirrorball Trophy six times and took home two Emmys for choreography. From there, he cashed in on his newfound fame by saying yes to a slew of projects.
From co-hosting all four seasons of "World of Dance" to taking on small-screen acting gigs, including roles in "Nashville" and "High School Musical: The Musical – The Series," Hough was everywhere. Then came his biggest validation when, in September 2020, he returned to "Dancing With the Stars" as a judge, per People. According to Reel Rundown, this would have boosted his salary from between $1,600 and $5,200 per week as a pro to $1.2 million per season as a judge! He also signed a deal with ABC to "host and develop specials and entertainment programming" and landed his own Las Vegas residency, "Derek Hough: No Limits," in 2021. But what's truly surprising is that despite all these accomplishments, he's the least wealthy judge with an estimated net worth of $8 million.