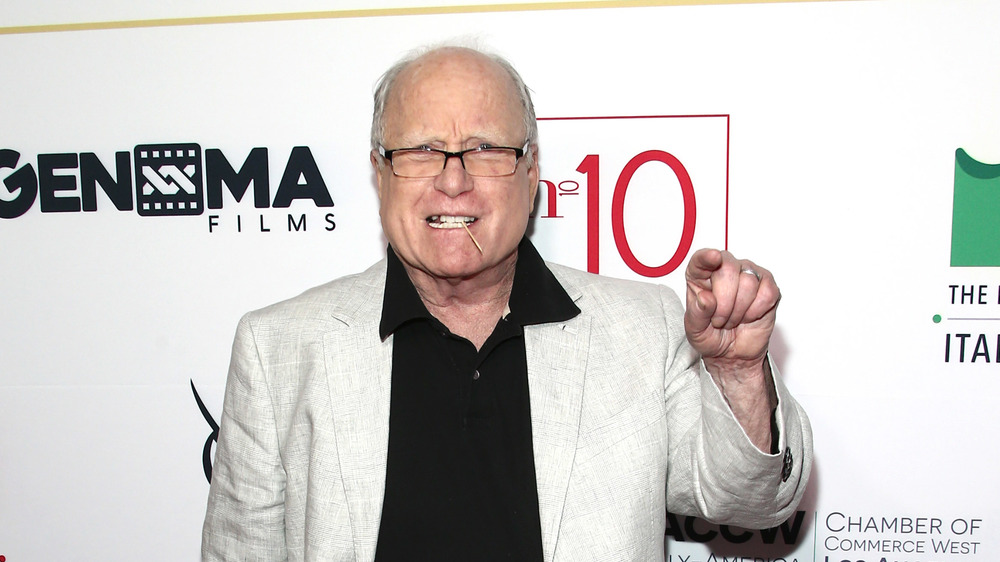 Richard Dreyfuss has been part of some of the industry's most iconic films, such as Jaws to Close Encounters of the Third Kind. On the screen, the actor has showcased his talents across seven decades, putting together one of the most impressive and lasting careers we've ever seen. Off the screen, however, Dreyfuss hasn't been as successful. He's been in trouble with the law, been labeled difficult, and added complications to sets and productions. Whether it's all his fault or not is sometimes unclear, but the rumors and perceptions are tough to break in Hollywood once they take hold.
As a result, we've decided to scour the details of the less than savory tales that have marked Dreyfuss' career. The actor has not been shy about voicing his opinion about the controversies in his life, so fans rarely have to guess or wonder where he stands. Many readers will be well aware of his accolades, but the following is a glimpse at the shady side of Richard Dreyfuss.
Richard Dreyfuss, 'Mr. New Hollywood Establishment'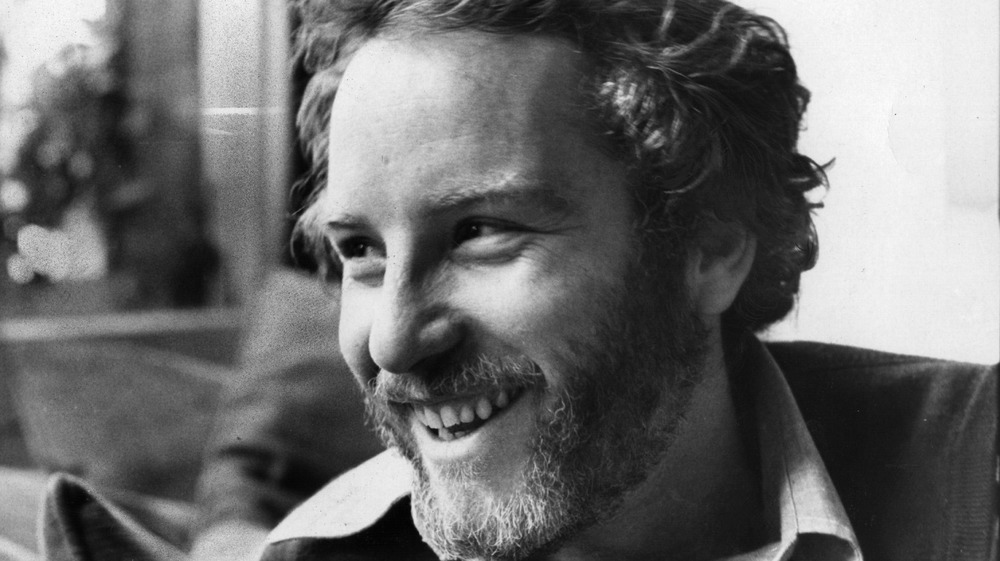 Before Richard Dreyfuss sure made a splash before he made a name for himself as an actor. At 16, he was booted from an audition at a major studio for yelling at a director and casting director for making him wait. "As I walked to my mother's car, I felt glorious," he said in The Telegraph. "I knew as a 100% certainty that I would make it as a movie star." That confidence rubbed some people the wrong way.
By 1978, Dreyfuss was a hit, having found enormous success in American Graffiti, Jaws, Close Encounters of the Third Kind, and The Goodbye Girl. He was also very aware of the reputation he had built. According to Rolling Stone, people at the time were calling him "Mr. New Hollywood Establishment" and "arrogant." As his friend Carl Borcuk told Rolling Stone, "It comes from Richard telling people he would be a success," but Dreyfuss claimed he didn't understand it.
"I don't know why that's taken as arrogance," Dreyfuss explained to the magazine. "I probably am more insecure and more publicly self-denigrating than any other person I've ever f**king known. But because I've also said the opposite, that's all they hear." But this is the same man who admitted in The Guardian that he "would badmouth every actor in Hollywood," the same man who confirmed to The Telegraph that he believes "his is the finest body of work of any living actor in Hollywood – better than Al Pacino, Robert De Niro, Jack Nicholson and Dustin Hoffman."
What about Bill Murray?
In the 1991 film, What About Bob? Richard Dreyfuss is driven crazy by an irritating patient (Bill Murray). On set, Dreyfuss was driven crazy by an irritating actor (also Bill Murray). In an interview with Yahoo! Entertainment, Dreyfuss called Murray a "drunken bully" before sharing a not-so-shining memory. "He put his face next to me, nose-to-nose," Dreyfuss recalled to the outlet. "And he screamed at the top of his lungs, 'Everyone hates you! You are tolerated!' There was no time to react, because he leaned back and he took a modern glass-blown ashtray. He threw it at my face from [only a couple feet away]. And it weighed about three quarters of a pound. And he missed me. He tried to hit me. I got up and left."
For his part, Murray admits to being difficult. "It's entertaining," he said to Entertainment Weekly. "[Dreyfuss and I] didn't get along on the movie particularly, but it worked for the movie. I mean, I drove him nuts, and he encouraged me to drive him nuts." But Dreyfuss never did let it go. Eighteen years after that film, Dreyfuss told The A.V. Club, "I don't like him, but he makes me laugh even now."
At the 2017 Fan Expo in Toronto, Dreyfuss called Murray a "despicable pig," a jab he repeated to The Telegraph. Chatting with IGN, director Frank Oz remembers "friction and a lot of tension," but he insisted "It wasn't out of mean-spiritedness, it was just that everybody felt strongly about how to make the movie better."
Allegations about Richard Dreyfuss surfaced
In 2017, the Kevin Spacey scandal dominated the airwaves. After Harry Dreyfuss came forward with allegations against Spacey in a BuzzFeed piece, his father, Richard Dreyfuss, tweeted support for his son. However, Richard's response didn't sit right with someone from his past. "Wait a minute, this guy harassed me for months," writer Jessica Teich said of the Jaws actor in an interview with Vulture. "He was in a position of so much power over me, and I didn't feel I could tell anyone about it. It just seemed so hypocritical."
Beginning in the '80s while working on the show, Funny, You Don't Look 200, Teich alleged she was subjected to "continual, overt, lewd comments and invitations from Dreyfuss." At one point, she walked into his trailer and he allegedly exposed himself. "He created a very hostile work environment, where I felt sexualized, objectified, and unsafe," she said. "In every possible way his position in life couldn't have been less comparable to mine," she said. "That's how vast the power differential was. He was famous, he was rich, he had an Oscar."
In a statement to Vulture, Dreyfuss declared his innocence. "I emphatically deny ever 'exposing' myself to Jessica Teich, whom I have considered a friend for 30 years," he wrote. "I did flirt with her, and I remember trying to kiss Jessica as part of what I thought was a consensual seduction ritual that went on and on for many years. I am horrified and bewildered to discover that it wasn't consensual."
Richard Dreyfuss says he was 'a bad guy'
As Richard Dreyfuss attempted to clear his name of wrongdoing with Jessica Teich, he admitted that he had done some wrong in the past. Not the wrong that he was accused of, mind you, but other types of wrongs. "I was swept up in a world of celebrity and drugs," he said in a statement issued to Vulture. "I flirted with all women, be they actresses, producers, or 80-year-old grandmothers. I even flirted with those who were out of bounds, like the wives of some of my best friends, which especially revolts me. I disrespected myself, and I disrespected them, and ignored my own ethics, which I regret more deeply than I can express."
"I grew not to like myself very much," he said of his past in an interview with The Telegraph. "I became a schmuck. I was doing drugs. I was drinking a bottle of cognac a day. I was sleeping with other men's wives. I got to the point where I wanted someone to stop the world so I could get off." Despite saying that he was "a bad guy for a number of years," however, Dreyfuss feels that what he did was not only consensual, but innate or ingrained in him. "My motto was, if you don't flirt, you die," he said to The Guardian. "I think that men and women are meant to and are supposed to."
Robert Shaw and Richard Dreyfuss fished for drama
For many years, stories of tension and drama from the set of Jaws have moved through Hollywood circles and tabloids. One of the more persistent rumors is that actors Richard Dreyfuss and the late Robert Shaw hated and battled each other throughout the making of the film — but Dreyfuss dismisses this one entirely. "It's clearly not true, and where that started I don't know, but trust me, Robert Shaw wouldn't countenance that idea of a feud, forget it," he said to the Daily Record. "I lost my sense of humour for one afternoon, that's not a feud."
Dreyfuss claims that during that "one afternoon" he threw Shaw's drink in the ocean and Shaw retaliated with a firehose. "I lost my sense of humour and that lasted about an hour," Dreyfuss said.
But not everyone remembers it that way. Actor Roy Schneider, for example, said in Jaws: The Inside Story that the actor who played Quint was determined to knock a young and pompous Dreyfuss down a few pegs. "[Shaw] really thought Dreyfuss needed a slapping down, young punk with no stage experience," Schneider recalled. Director Steven Spielberg said the aforementioned drink glass incident "got ugly" and called it "the great Dreyfuss/Shaw feud," which is quite a title for a beef that only lasted for "one afternoon."
The night Richard Dreyfuss 'lost control'
At the height of his popularity in 1982, Richard Dreyfuss was headed down a dark road when he crashed, quite literally. Driving while intoxicated through Beverly Hills, the actor "lost control of his car and it rolled over several times." The New York Times reported that when police looked in his vehicle, they found that he was riding around with "a vial of white powder suspected of being cocaine."
"I spent a week or 10 days in complete denial, trying to forget what had happened and what I was about to face," he said to The Hollywood Reporter. "I did that by going to a lot of orgies in Hollywood and Malibu. And one night, I went to one of these things and one of the coke wh**es managed to let me see, against her will, how much she hated herself. And I walked out the back door, never did it again."
Dreyfuss gives another explanation for sobering up in the book, Moments of Clarity: Voices from the Front Lines of Addiction and Recovery by Christopher Kennedy Lawford (via The Independent). According to the outlet, Dreyfuss wrote about having "a vision of a little girl in a pink dress and horn-rimmed glasses." That vision was a warning, he said. "I knew that little girl was either the little girl that I didn't kill that night I completely lost control of my car, or she was the girl, the daughter I hadn't had yet," Dreyfuss wrote. "I knew that as a certain fact."
Things weren't so jazzy for Richard Dreyfuss
Coming off of his Oscar win for The Goodbye Girl, Richard Dreyfuss was cast in the film version of Bob Fosse's All That Jazz. According to The A.V. Club, the film was "risky," so the studios needed a household name to front it. Dreyfuss accepted the role, but just days before they were to start filming in 1978, he made headlines by backing out.
According to the Orlando Sentinel, Dreyfuss cited "artistic differences" as the reason for his departure, but The Guardian states that it came down to "his inability to cope with the physical demands of the role." In 1978, Cameron Crowe of Rolling Stone (yes, that Cameron Crowe) wrote that Dreyfuss was saddled with a $350,000 bill after he walked away at the last minute. Dreyfuss allegedly told his friend, Roy Schneider, the actor who took over the part, of his issues with the film. "I don't think I want to do this movie, he said, according to Schneider (via Sam Wasson's book Fosse). "I don't like Fosse and he doesn't like me. I just don't feel mentally prepared to do this thing."
In All His Jazz: The Life and Death of Bob Fosse, Martin Gottfried revealed that Dreyfuss didn't live easy with the decision. "For a few years I told myself that I was well out of it, and then I finally faced up to it," he said. "I'd given up a chance to work with Bob Fosse, and it was stupid of me. I told him so myself."
Richard Dreyfuss bowed out before he took a bow
In the mid '00s, The Producers was headed for a West End production and Richard Dreyfuss had been cast in the role of Max Bialystock. And as Dreyfuss recalled to The Guardian, it didn't exactly go off without a hitch. "You know I can't sing or dance, don't you?" he remembered telling Mel Brooks at the time. "But Mel kept encouraging me. And I said I'd do London." It was there that he realized he was in over his head. Still, he went through the training and rehearsals and got through to the preview season, but that wasn't enough to assuage his nerves. The Producers opens November 9," he said on an episode of The Frank Skinner Show (via The Guardian). "Come from Christmas on. Do not come before that, OK?" A day later, the show announced Dreyfuss had been released because he was unable "to fulfil the rigours of the role."
"They decided my body couldn't do it much earlier than I did," Dreyfuss told The Guardian of the decision. "I wondered too if my body couldn't do it. Really, my body divorced itself from me in July." Following his exit, choreographer Susan Stroman told Variety that Dreyfuss "had been complaining about aches and pains; his body wasn't up to the task."
Dreyfuss suggested to The Guardian that the demands of the role were simply impossible to meet. "Stroman would tell actors, mid-air, 'Stop. And while you're up there, pretend you're a peacock, and flush a toilet while you are at it," he said.
Richard Dreyfuss' family's on-again, off-again legal battle
In the mid '80s, Richard Dreyfuss' father, Norman Dreyfuss, approached the actor for a loan of $870,000 to help him out of a "family crisis," according to court documents (via Courthouse News Service). However, the documents go on to state that the loan actually was used to purchase a Los Angeles office building. Richard claimed that his father and uncle not only neglected to pay him after more than 20 years, but didn't see any of the business' returns — even though he owned "at least 29 percent of the company."
The actor first pursued this lawsuit in 2008, and as The Guardian reported, he alleged his relatives "diverted millions of dollars from a $6m judgment they won against the state of California over a lease arrangement in the building." Again, he reportedly received nothing. He reissued the lawsuit in 2012 when, according to Courthouse News Service, it seemed like they "might be selling the building." In response, Richard's father and uncle contended that Richard's share of the company was only approximately 10%. Richard's father died in 2013, and it's unclear if they resolved this issue before his death.