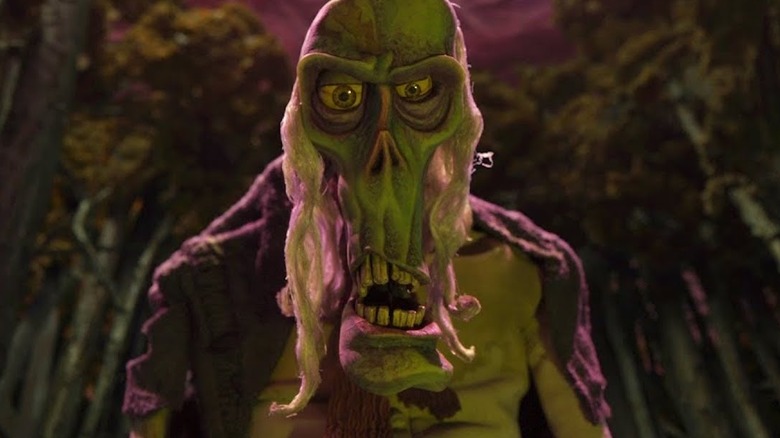 There truly is a zombie film for everyone. The undead — they're not just for horror geeks! Do you prefer action? There's a zombie film for that. Like a bit of whimsy or romance with your undead chaos? There's a zombie film for that. Indeed, whether you're into slow-burning terror trips or fast-paced thrillers, the zombie genre knows no bounds.
It helps that zombies, as a concept, are quite flexible. Anyone who gate-keeps what "counts" as the walking dead is to be regarded with the utmost suspicion and certainly not allowed within the guarded walls of your gang's well-armed apocalypse bunker. Are zombies re-animated corpses? Or do humans infected with case of cannibalistic munchies count too? Why split hairs, we say. You know a zombie when you see it. And we'd like to think that in the spirit of the zombie horde, we can be welcoming of all creeds. Zombie-like contagions don't discriminate, so why should we?
But having cast such a wide net (or trip wire or whatever kind of zombie-catching trap you favor), how do you whittle down all that undead entertainment? With so much zombie fare to choose from, what should you prioritize? That's where we come in. We've picked through the Netflix library like enterprising looters and identified the best of the best when it comes to undead flicks. So enjoy and read on for our picks of the best zombie movies currently streaming on Netflix.
Updated on October 8, 2021: Netflix is full of undead delights. But as the site is constantly changing its catalogue, be sure to check back here each month for all the latest zombie updates.
#Alive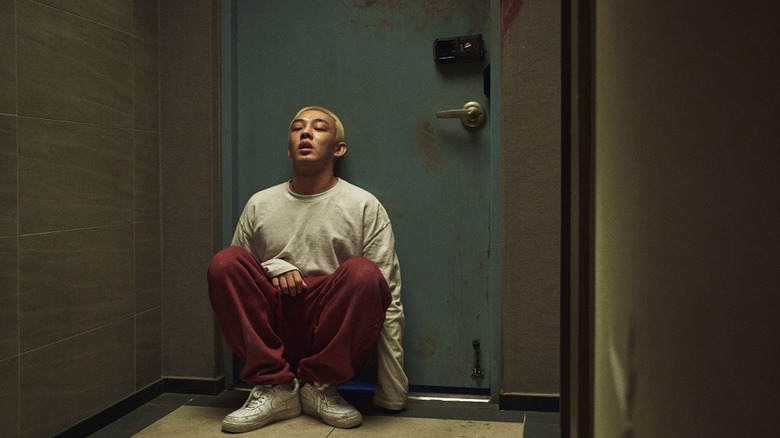 A video game live-streamer named Oh Joon-woo is alone in his family's South Korean home when a mysterious diseases strikes his apartment complex, turning the infected into violent cannibals. As the grisly virus takes hold of the city, the streamer remains locked in his apartment, cut off from the world and with few options of escape but a dogged will to survive regardless. If you ever thought to yourself that #stayathome could be spiced up with a zombie apocalypse, "#Alive" has got you covered. Turns out Twitch streamers with stockpiled ramen are in a good position to sit out the end of the world. If the CGI-suffocated 2020 follow up to "Train to Busan" left you cold, pretend it never happened and that its successor was "#Alive" instead. Don't let the terrible hashtag title throw you off.
Starring: Yoo Ah-in, Park Shin-hye, Jeon Bae-soo
Director: Il Cho
Year: 2020
Runtime: 98 minutes
Rating: TV-MA
Army of the Dead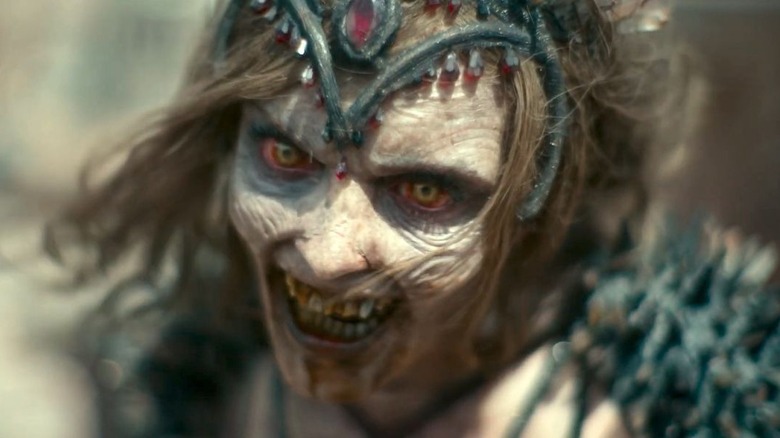 A spiritual successor to director Zack Snyder's debut film "Dawn of the Dead," "Army of the Dead" is what happens when a heist thriller and a zombie flick get in a car crash. After a military highway accident lets a zombie loose, the city of Las Vegas quickly succumbs to the ravenous infection, forcing the government to quarantine the city. Six years later, a group of mercenaries are contracted to enter the quarantine zone to recover $200 million from a casino vault before the military blows the city (and its zombie residents) sky-high with a nuke. A very silly film that knows full-heartedly that it's silly, "Army of the Dead" is a genre hybrid with unique stakes and exciting set-pieces. How can you not get down with the idea of undead showgirls and a zombified tiger? Heck yeah!
Starring: Dave Bautista, Ella Purnell, Omari Hardwick
Director: Zack Snyder
Year: 2021
Runtime: 148 minutes
Rating: R
Atlantics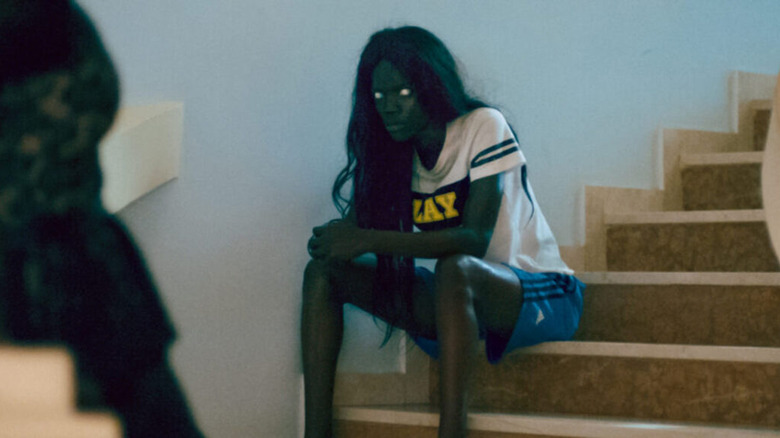 A newly built tower looms large over a suburb in Dakar, Senegal, and a young woman named Ada falls in love with a construction worker named Souleiman. However, she's been promised to another man and is devastated when the construction workers, who've been unpaid for their contract, leave by sea in search of a better life in Spain. Several days later, Ada's wedding goes up in smoke in a fire, and a mysterious fever begins to rip through her community. While not a "zombie film" in the strictest sense, director Mati Diop offers a mysterious examination of unquiet dead that more than secures it a spot on this list. Existing at the intersection of several different genre spaces (including gothic romance), "Atlantics" straddles many boundaries and is best experienced going in blind.
Starring: Mame Bineta Sane, Ibrahima Traoré, Aminata Kane
Director: Mati Diop
Year: 2019
Runtime: 106 minutes
Rating: TV-14
Cargo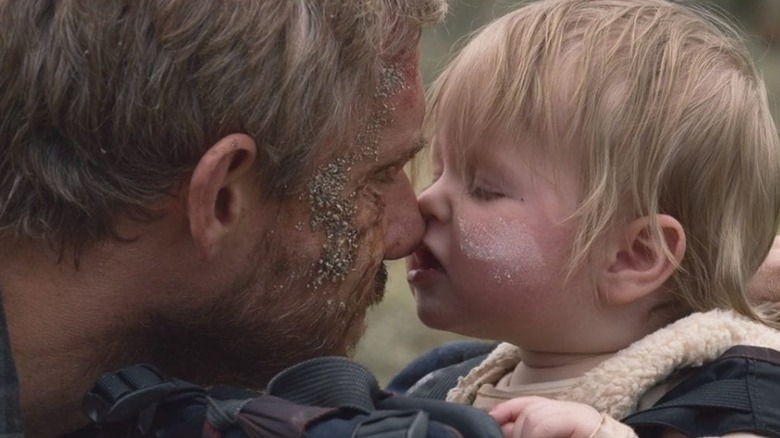 Just when Andy and his wife, Kay, appear to have figured out this whole "surviving the zombie apocalypse" thing, Kay is attacked during a supply run. Despite only having 48 hours left to live, Andy risks everything to try and take Kay to a hospital. En route, their car crashes, and when Andy comes to, he finds his wife has turned. Bitten and with only two days to live, Andy must find a new home for his soon to be orphaned infant, Rose. Wandering the Outback with one, unwavering purpose, Andy must navigate what remains of humanity to ensure a safe future for his baby daughter. Heartbreaking and grounded by Martin Freeman's stupendous lead performance, "Cargo" is a marvelously dramatic genre gem that holds equal power as a commentary on Australian indigenous issues.
Starring: Martin Freeman, Anthony Hayes, Susie Porter
Director: Ben Howling, Yolanda Ramke
Year: 2017
Runtime: 104 minutes
Rating: TV-MA
I Lost My Body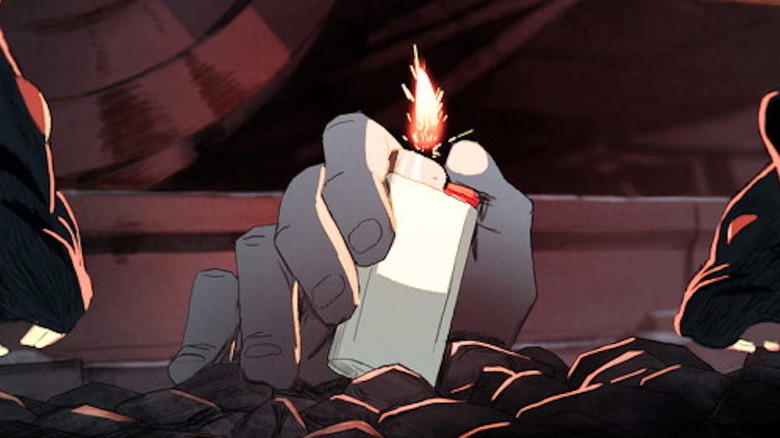 A severed hand escapes from a refrigerator in laboratory in a desperate search to reunite with its body. Traversing the suburbs of Paris, the hand desperately seeks Naoufel, whose tragic story is told via flashbacks. While not a "zombie" movie in the strictest sense, "I Lost My Body" deserves its spot on this list for expanding what it means, exactly, to tell stories about grief, death, and corporeal rebellion. Heartfelt and captivatingly animated with a fantastic score from Dan Levy, Jérémy Clapin's film is morbid enough to satisfy genre fans while tempting the gore hounds out there to dip their toes into something a little more on the arthouse side of the tracks.
Starring: Hakim Faris, Victoire Du Bois, Patrick D'Assumçao
Director: Jérémy Clapin
Year: 2019
Runtime: 81 minutes
Rating: TV-MA
It Comes at Night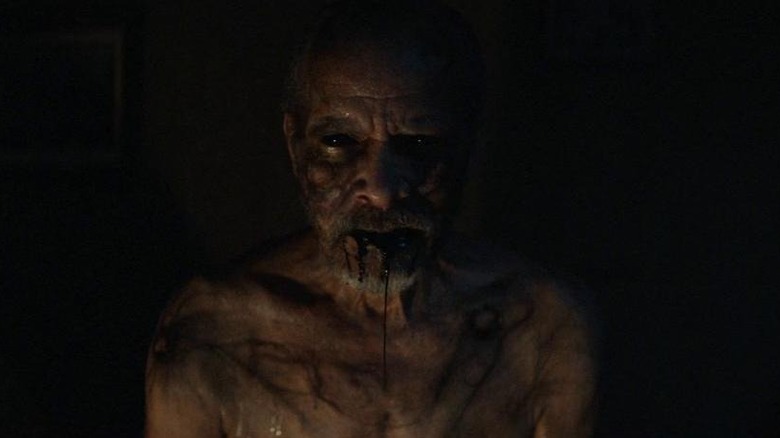 While a highly contagious disease rips across the planet, a family secluded in the deep woods attempt to stave off the inevitable. When the grandfather falls sick, the family members kill him, burn his body, and sprinkle a light dusting of earth over his shallow grave. When another family enters into their lives, seeking shelter, the security of the house is compromised, and strange events hint that their small slice of normalcy is not long for this world. Some classic quarantine creepiness with some new A24 set dressings, "It Comes at Night" is a powerfully acted family drama about loss, paranoia, and the horrific precarity of our trust in each other.
Starring: Joel Edgerton, Christopher Abbott, Carmen Ejogo
Director: Trey Edward Shults
Year: 2017
Runtime: 91 minutes
Rating: R
Kingdom: Ashin of the North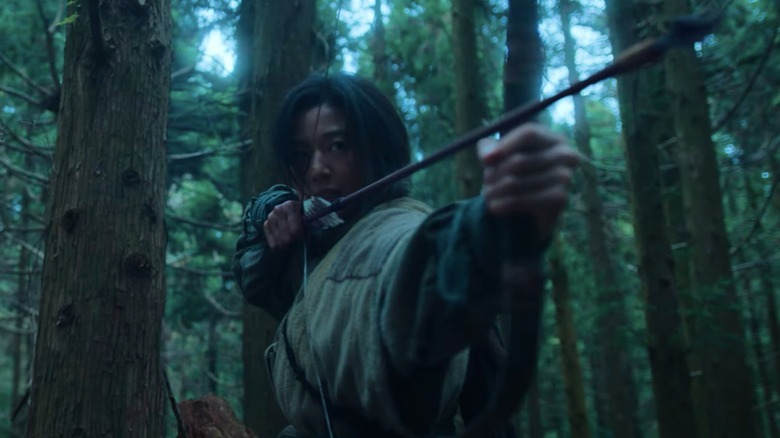 Set during Korea's Joseon Dynasty, this feature-length prequel to the hit Netflix series explores the backstory of the mysterious tribal heir Ashin and the origin of the odd plant that triggered an unprecedented cascade of tragic events throughout the kingdom, including an unnatural plague that resurrects the dead. If you haven't seen the "Kingdom" series, fear not. "Ashin of the North" is a fully functioning side-quel that works on its own and as an introduction to those wishing to dip their toes into the horror period piece. Equal parts revenge tale, zombie action-thriller, and war epic, "Ashin of the North" boasts a scale and narrative grip with a gutting performance by Kim Si-a as young Ashin. Don't let its ties to the small screen scare you off, movie lovers!
Starring: Gianna Jun, Park Byung-eun, Kim Si-a
Director: Seong-hun Kim
Year: 2021
Runtime: 93 minutes
Rating: TV-MA
ParaNorman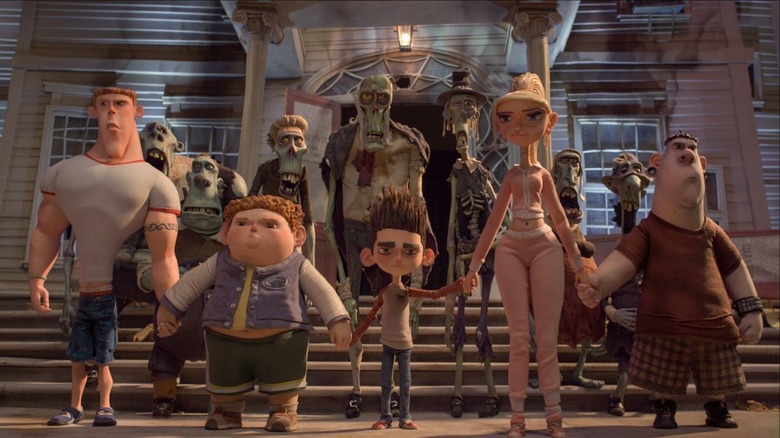 As if being a the weird kid wasn't hard enough, young Norman Babcock can speak to the dead. Unfortunately, no one other than his wide-eyed friend, Neil, believes him. Then, one day, Norman's eccentric, estranged uncle, Mr. Prenderghast, appears and informs Norman that the time has come to teach his nephew how to perform an all-important ritual that keeps an evil witch's curse at bay. When Mr. Prenderghast dies suddenly of a heart attack, it's up to Norman to perform the ritual on his own. But after a bully intercedes, the corpses of the men and women who executed the witch rise from the dead to wage hell on Norman's hometown. Delightful, narratively rich, and more morbid and heavily themed than you'd expect of an animated kids film, "ParaNorman" is a sharply written zombie tale made by and for horror fans.
Starring: Kodi Smit-McPhee, Tucker Albrizzi, Anna Kendrick
Director: Chris Butler and Sam Fell
Year: 2012
Runtime: 92 minutes
Rating: PG
Ravenous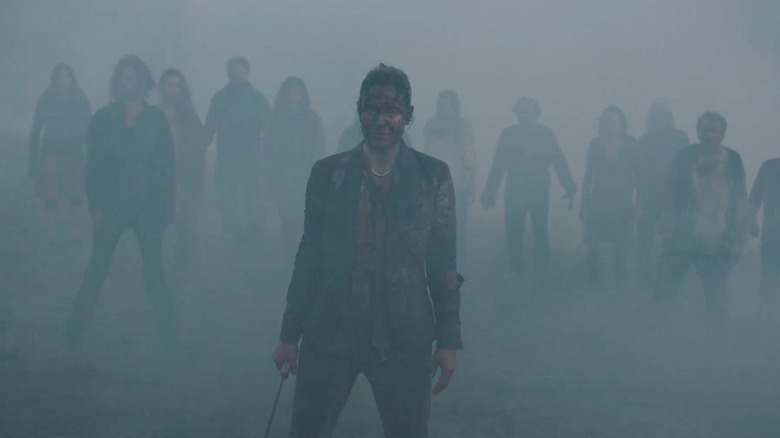 In the wake of a zombie-like outbreak, the rural regions of Quebec, Canada, are left decimated, sparsely populated, and absolutely crawling with the infected. What few survivors remain attempt to retain a sense of normalcy, even as their numbers dwindle and they're forced further and further into the woods to escape the flesh-eating hordes. A simple tale of survival that packs a ruthless punch regardless, "Ravenous" is thick with suspense, bloodletting, and a cast of characters who grow on both the viewer and each other.
Starring: Marc-André Grondin, Monia Chokri, Charlotte St-Martin
Director: Robin Aubert
Year: 2017
Runtime: 103 minutes
Rating: TV-MA
Soul Thieves (aka Ladronas de Almas)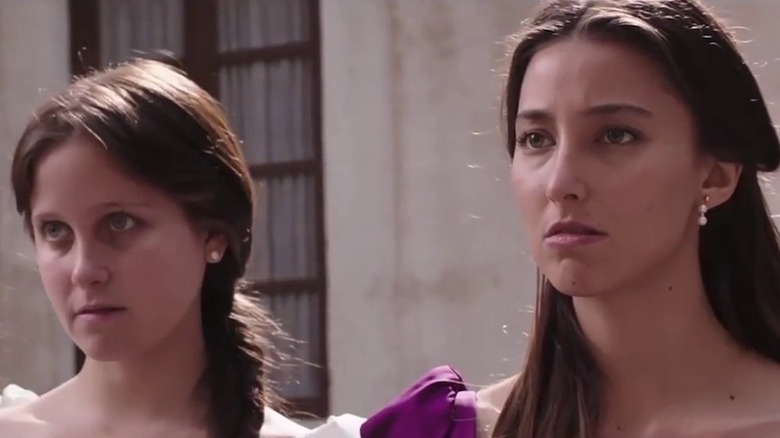 Set in the early 19th century during the Mexican Independence movement, "Soul Thieves" sees a group of Spanish outlaws taking refuge at a compound run by a group of sisters. Soon, the looters learn that the Cordero sisters' primary defense against looters isn't guns but zombies. With a debt to Val Lewton-era fare like "I Walked with a Zombie," "Soul Thieves" is a rough-around-the-edges B-movie sure to add some bloody charm to any undead double feature.
Starring: Sofía Sisniega, Natasha Dupeyrón, Ana Sofía Durán
Director: Juan Antonio de la Riva
Year: 2015
Runtime: 88 minutes
Rating: TV-14