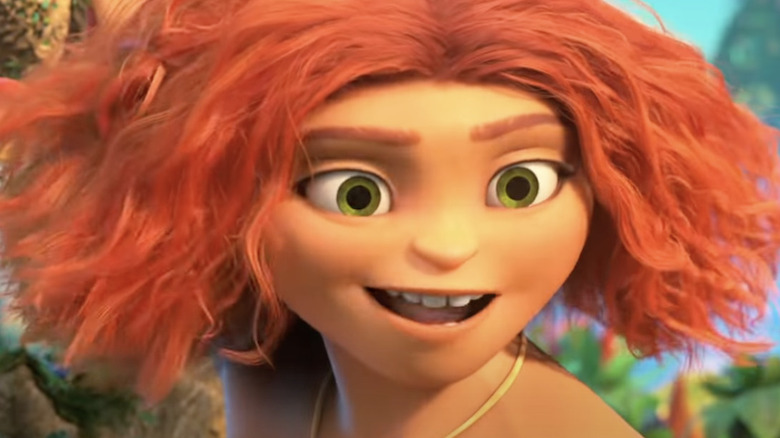 Endlessly scrolling through a streaming service, looking for something to watch, is a tedious bore. It can be hard to decide on any particular choice, particularly if you aren't watching alone and instead are sharing the TV screen with a family full of kids of various ages. And with that, the movie doesn't have to just strike the grown-up's fancy, it has to appeal to everyone while also being appropriate, content-wise, and thoroughly entertaining for all those disparate ages.
Well, fortunately, streaming giant Hulu has a wide array of movies, particularly films of the family-friendly variety. Here are the best all-ages movies currently available on the site, ones that parents can enjoy just as much as the kids.
Updated on October 13, 2021: As Hulu's catalog of films changes on a monthly basis, we'll keep this list updated to reflect those comings and goings. Check back each month to find the latest and best family-friendly flicks on Hulu.
Shaun the Sheep Movie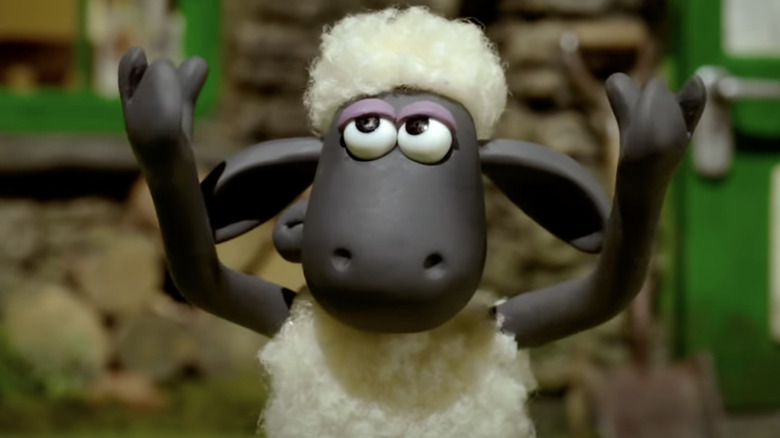 Made by Aardman Animations, the studio that gave the world "Wallace and Gromit," "Shaun the Sheep" is another long-running series of cartoons featuring stop-motion and clay figures, where crafty animals routinely outwit the dimwitted humans. In the first dialogue-light film set at the sleepy and idyllic Mossy Bottom Farm, Shaun the mischievous and work-averse sheep leads a plan in concert with all the other barnyard animals to make their farmer boss fall asleep for so long that they can avoid their chores. The scheme goes horribly awry, however, and the farmer gets lost in the city, his memory wiped, and it's up to Shaun and the other sheep, pigs, and whatnot to save him.
Starring: Justin Fletcher, John Sparkes, Kate Harbour
Director: Mark Burton and Richard Starzak
Year: 2015
Runtime: 79 minutes
Rating: PG
Pick of the Litter
Who doesn't love adorable, fluffy, telegenic puppies? Answer: Nobody. And that means most everybody in the family will find something to enjoy in "Pick of the Litter," a sweet, fascinating, and subtlety educational film about how special young dogs are selected and trained to be assistance pets for the visually impaired. Documentarians Dana Nachman and Don Hardy Jr. track two years in the lives of five dogs, from their birth at Guide Dogs for the Blind's headquarters through their puppy growing pains and into their varied and extensive training. And finally, we watch them as they're placed in their forever homes. "Pick of the Litter" is more than just 81 minutes of excellent and wonderful puppy footage — it's a behind-the-scenes look into a seldom-explored aspect of modern life.
Director: Dana Nachman and Don Hardy Jr.
Year: 2018
Runtime: 81 minutes
Rating: NR
A Boy Named Charlie Brown
As it's now the age of on-demand streaming entertainment, viewers no longer have to wait for each holiday to roll around to enjoy their favorite "Peanuts" specials featuring sad-sack Charlie Brown, fussbudget Lucy, and the one-of-a-kind Snoopy. Their anytime-appropriate feature films are available to watch at, yep, any time.
Charles Schulz' phenomenally popular characters made their big-screen debut with the 1969 musical "A Boy Named Charlie Brown." Jumping on the opportunity to tell a long-form story, filmmakers decided to focus on Charlie Brown's ongoing existential crisis, worried that after yet another loss on the baseball diamond, he'll never win at anything, ever. Kids and adults alike will empathize with his struggle, as he desperately tries to find some avenue to success, which takes him all the way to the National Spelling Bee in New York City.
Starring: Peter Robbins, Pamelyn Ferdin, Glenn Gilger
Director: Bill Melendez
Year: 1969
Runtime: 86 minutes
Rating: G
Snoopy, Come Home
Following the success of "A Boy Named Charlie Brown," the "Peanuts" brain trust reconvened for another feature film, this time focusing on the comic strip's breakout star and universally beloved cartoon beagle, Snoopy. The dog gets his chance to shine in a film that's essentially non-stop and delightful Snoopy antics, along with a thoughtful examination of the psyche of this remarkable pooch.
After growing miffed after a tiff with owner Charlie Brown, Snoopy gets a letter from his old master, Lila, who's fallen ill and is being hospitalized. Snoopy figures this is the ideal time to leave Charlie Brown and go visit her, and so he treks across America, Woodstock and bindle in tow, encountering friends and "no dogs allowed signs" almost everywhere. And it really feels like, at least for a while, that Snoopy may never come home again, leaving Charlie Brown even more upset than usual.
Starring: Chad Webber, Robin Kohn, Stephen Shea
Director: Bill Melendez
Year: 1972
Runtime: 81 minutes
Rating: G
Shrek
At the beginning of the 2000s, "Shrek" became the model for a whole new style of family entertainment — comic to the point of silly CGI-animated movies marketed to children but loaded with pop culture references to keep the adults stuck watching from getting bored. "Shrek," a thoroughly and carefully fractured fairy tale, is also the best of this genre, featuring tour de force voice-acting performances from Mike Myers as a misunderstood ogre, Eddie Murphy as an eager to please donkey, and Cameron Diaz as the assured Princess Fiona.
Starring: Mike Myers, Eddie Murphy, Cameron Diaz
Director: Andrew Adamson and Vicky Jenson
Year: 2001
Runtime: 120 minutes
Rating: PG
Dora and the Lost City of Gold
Intrigued kids (and their wary parents) might well recognize Dora from "Dora the Explorer," the long-running Nickelodeon cartoon that encourages assertiveness and bilingualism. But this movie isn't about a barely animated character loudly and slowly asking young viewers at home to answer questions about Swiper and Backpack — it's a live-action "Indiana Jones"-style adventure featuring familiar "Dora the Explorer" characters with lots of good jokes and self-deprecating humor that all ages can appreciate. This time, the now-teenaged explorer doesn't solve preschool-level word problems but the truth about a lost Incan civilization while also trying to locate her missing parents with the help of some new friends and Boots the monkey.
Starring: Isabela Merced, Eugenio Derbez, Michael Peña
Director: James Bobin
Year: 2019
Runtime: 102 minutes
Rating: PG
Star Trek IV: The Voyage Home
The fourth feature-length entry in the "Stark Trek" franchise, "The Voyage Home" is without a doubt the most fun and family-friendly installment in the series. There are no Ceti eels in sight. Instead, we've got humpback whales.
So what do these large aquatic mammals have to do with "Star Trek?" Well, Admiral James T. Kirk would like to know the same thing. After all, there's a mysterious object hovering near Earth, causing quite a bit of destruction and trying to contact humpback whales in the ocean below.
The problem is that, in the 23rd century, humpback whales are extinct. So Kirk and company have to travel back in time, get themselves a whale, head back to the future, and introduce the big guy to these mysterious aliens. The result is a whole lot of fun, as the Starfleet officers make their way through 1980s San Francisco.
Granted, you might need to catch up on the previous films to understand everything that's happening here — especially with Spock — but never fear, Hulu has them all (including the original TV series).
Starring: William Shatner, Leonard Nimoy, Catherine Hicks
Director: Leonard Nimoy
Year: 1986
Runtime: 119 minutes
Rating: PG
The Man Who Invented Christmas
That ambitious title is both misleading and totally truthful. Legendary English author Charles Dickens didn't come up with the idea of the holiday of Christmas, but his enduring, wildly popular, endlessly adapted short story "A Christmas Carol" certainly established many of the tropes of the "most wonderful time of the year." And "The Man Who Invented Christmas" functions as a light, accessible snapshot of a biopic about Dickens during a time in his life in which his status as a massively successful 19th-century author was in decline, and he was losing money. Viewers see him turn it around with the creation of his most famous and loved work, as well as the life events and fabulous, film-invented notions that inspired his book, all with a picturesque Victorian Christmas backdrop. "The Man Who Invented Christmas" is a meta version of "A Christmas Carol," just one actually happening to its creator.
Starring: Dan Stevens, Christopher Plummer, Jonathan Pryce
Director: Bharat Nalluri
Year: 2017
Runtime: 104 minutes
Rating: PG
The Croods: A New Age
The first iteration of "The Croods" found a prehistoric family hunting and gathering and staying alive, their world turned upside-down when literally evolved caveman Guy joins the clan and falls in love with the Croods' teenage daughter. In "The Croods: A New Age," the family contends with immense personal and societal change in the face of the next step of human development. They come across a walled city where all needs are met and technology advances, but they bristle at living amongst the inhabitants, the snooty and pretentious Bettermans.
Starring: Nicolas Cage, Emma Stone, Ryan Reynolds
Director: Joel Crawford
Year: 2020
Runtime: 95 minutes
Rating: PG
The Indian in the Cupboard
This gentle, fantastical, and just whimsical enough film is based on a classic, widely read novel by Lynne Reid Banks, published in 1980. Kids don't play with little plastic cowboys or action figures the way they once did, but young viewers will still find resonance in this story about the powers of imagination and the joys of creative play made real.
Young Omri gets an old cupboard and a Native American figurine for his birthday, and after placing the latter into the former, he finds the toy has become a real, living, 18th-century Iroquois warrior named Little Bear. They become close, as history literally comes alive for Omri. That's all shattered when Omri shares the secret of the cupboard with his friend, Patrick, who places a cowboy toy inside, which transforms into Old West cowpoke "Boohoo" Boone, ripped out of his own time. The task of returning the figures to their eras falls to Omri, which is really the bittersweet act of saying goodbye.
Starring: Hal Scardino, Litefoot, David Keith
Director: Frank Oz and Robert Harris
Year: 1995
Runtime: 96 minutes
Rating: PG
Free Willy
It's a premise proven to work time and time again in family movies: A lonely kid finds companionship and forges a profound connection after befriending a non-human creature. For example, Elliott found friendship with a gentle alien in "E.T.," and Jesse becomes the champion of a beautiful and majestic killer whale in "Free Willy." Saving the sea creature from captivity and exploration is exactly what Jesse, a troubled orphan, needs. After he's caught vandalizing a theme park, he's forced to work there to pay off his debt. In the line of duty, he meets another lonely loner, an orca named Willy, despondent after being separated from his relatives. A trainer takes an interest in Jesse and Willy and teaches them tricks, which helps the friendship grow. Ultimately, Jesse will have to put everything on the line to somehow liberate his massive, water-bound friend from the toxic theme park.
Starring: Jason James Richter, Lori Petty, Michael Ironside
Director: Simon Wincer
Year: 1993
Runtime: 111 minutes
Rating: PG
The Baby-Sitters Club
Millions of kids past and present read Ann M. Martin's voluminous "Baby-Sitters Club" books, which concerned a tight-knit group of female friends in a sleepy Connecticut suburb as they endured relatable situations associated with school, growing up, building relationships, and, of course, running a co-op business as the best short-term child care providers in town. "The Baby-Sitters Club" has been adapted for television twice and into a movie once, which is just as warm, friendly, and comfortably predictable as its literary predecessors. The film (featuring many familiar future stars) is all about the BSC as they run a summer day camp, much to the chagrin of a grouchy neighbor, while simultaneously dealing with personal problems like parental divorce, crushes, and health issues.
Starring: Schuyler Fisk, Larisa Oleynik, Rachael Leigh Cook
Director: Melanie Mayron
Year: 1995
Runtime: 94 minutes
Rating: PG
The Secret Garden
Out of sadness, anguish, and all manner of darkness, beauty and surprises can emerge. That's the message of "The Secret Garden," the 19th century-set novel adapted into film multiple times, perhaps never more cinematically lovely than the 2020 version.
After her parents die of cholera, bratty rich kid Mary is sent to live on an English estate with her distant and despondent uncle. Left to her own devices, she learns she has a chronically ill cousin, and soon after, she finds a key that leads to a mysterious garden. Through a change of heart and some effort, Mary just may improve the health of both the garden and her cousin. Several generations have read the original novel in school, and this marks the first movie take where the pleasures of the hidden, walled botanical paradise can match a reader's imagination.
Starring: Colin Firth, Julie Walters, Dixie Egerickx
Director: Marc Munden
Year: 2020
Runtime: 100 minutes
Rating: PG
Storks
For parents who've yet to have "the talk" with their kids regarding the truth about where babies really come from, "Storks" might be an ideal and entertaining way to kill a couple of hours while perpetuating a fun, time-tested myth for just a little bit longer. "Storks" takes the oft-repeated bit of child-friendly mythology that babies are delivered to parents via bird and runs with it. Andy Samberg voices Junior, part of the fleet of storks employed as delivery workers for a massive online retail store. Then one day, the baby factory where babies are made churns out an unsanctioned infant, leading to a wild stork chase as Junior and his human friend, Tulip, try to get the little one a home before their angry boss gets word.
Starring: Andy Samberg, Jennifer Aniston, Kelsey Grammer
Director: Nicholas Stoller and Doug Sweetland
Year: 2016
Runtime: 87 minutes
Rating: PG
Sonic the Hedgehog
Video game adaptations are a mixed bag — most aren't any good, unable to translate the dynamic worlds and unique characters from the console to the big screen. But the filmmakers and cast of "Sonic the Hedgehog" got it right, fully embracing and going all in on the absurdity of the entire project and just having fun with it. As in the original Sega Genesis games from the '90s, Sonic is a cool blue hedgehog from space, capable of running at incredible speeds. When he puts out a power grid, he earns a fan in the classically over-the-top, mustachioed supervillain Dr. Robotnik (played with 100% hamminess by Jim Carrey). Sonic must use his natural gifts then to avoid Dr. Robotnik in a worldwide chase, both to save the world from this fiendish bad guy and himself from exploitation.
Starring: Jim Carrey, Ben Schwartz, James Marsden
Director: Jeff Fowler
Year: 2020
Runtime: 99 minutes
Rating: PG
Dog Days
"Dog Days" is a romantic comedy driven by dogs, so there's a twisty, multifaceted plot for the adults in the room to enjoy while the animals and jaunty pace will keep the kids interested too. In the vein of "Love Actually" or "Valentine's Day," romance is all around for a handful of loosely connected citizens of Los Angeles, whose lives all seem to intersect in unexpected, endearing, and wholesome ways. For example, there's Tara, who leaves her pet at a doggy day care center, whose operator, Garrett, is in love with her, but she's in love with veterinarian Mike. Meanwhile, man-child Dax learns some responsibility taking care of his sister's dog, and pizza delivery guy Tyler helps lonely old man Walter find his missing pooch. Eventually, everyone winds up with who they're supposed to be with — romantic interest and canine. "Dog Days" plays like a grown-ups movie but one made for children.
Starring: Nina Dobrev, Vanessa Hudgens, Adam Pally
Director: Ken Marino
Year: 2018
Runtime: 113 minutes
Rating: PG
Diary of a Wimpy Kid
Jeff Kinney's annual "Diary of a Wimpy Kid" illustrated novels — the humorous tales of a selfish, arrogant, and conniving middle schooler — are perpetual bestsellers. And the whole family will find something to relate to in the first of many movie versions of "Diary of a Wimpy Kid," as protagonist Greg suffers the minor embarrassments and indignities of going to school and trying to forge an identity amidst a woefully embarrassing family. He's got to be careful if he wants to be popular, not touch the ancient piece of cheese on the playground, avoid his metalhead older brother, and carefully distance himself from his extraordinarily goofy and wholesome best friend.
Starring: Zachary Gordon, Robert Capron, Rachael Harris
Director: Thor Freudenthal
Year: 2010
Runtime: 93 minutes
Rating: PG
Mirror Mirror
The story of Snow White is a familiar one, if not entrenched in the minds of even the youngest moviegoers. That should give them a frame of reference to jump into "Mirror Mirror," a live-action, updated, and imaginative retelling of the story made famous by the Brothers Grimm and Walt Disney. "Mirror Mirror" focuses more on the evil Queen than most other versions of the tale, with Julia Roberts playing against type as the villain who pulls every nasty trick to get control of the kingdom to which orphan princess Snow White is entitled, including throwing the young and earnest ruler into the forest to be eaten by a monster. Instead, Snow White is saved by seven rogue criminals of small stature who help her exact revenge against the Queen and claim what's rightfully hers.
Starring: Julia Roberts, Lily Collins, Nathan Lane
Director: Tarsem Singh
Year: 2012
Runtime: 106 minutes
Rating: PG
Shark Tale
It's an ambitious idea and an unlikely proposition, but somehow the filmmakers behind "Shark Tale" made a movie about organized crime for kids — which is also animated, about fish and sea creatures, and thankfully checks off all the boxes on a list of Mafia movie tropes. "Shark Tale" shouldn't work, mixing fish puns with "Goodfellas" references, but somehow, it's a keenly entertaining film. After a mob-affiliated shark named Frankie dies accidentally, a tiny, crafty, wannabe bigshot named Oscar conspires with Frankie's crime-averse brother, Lenny, to convince their community that Oscar was Frankie's murderer. The story takes off, but Oscar didn't consider the collateral damage — that Frankie's father, the fearsome boss Don Lino, would order a hit on his life.
Starring: Will Smith, Robert De Niro, Jack Black
Director: Bilbo Bergeron, Vicky Jenson, and Rob Letterman
Year: 2004
Runtime: 90 minutes
Rating: PG
Monster Trucks
Monster trucks, the kind found at big rallies and car shows and boasting monikers like "Bigfoot" and "Grave Digger," are so named because they're massive, automotive titans, outfitted with giant engines and riding atop wheels as tall as an adult. "Monster Trucks," the family film, posits a scenario in which a monster truck is an actual monster truck, a magically sentient but friendly beast. In a film that will appeal to both gearheads and sci-fi fans, Lucas Till plays Tripp, a young man stuck in a go-nowhere job at a junkyard in a go-nowhere small town where a powerful oil company drills wherever they like. After they tap too far into the ground and uncover a mysterious ecosystem, a slug creature escapes, befriends Tripp, and comes to inhabit an old truck, turning the ignition on some exciting, much-needed adventures.
Starring: Lucas Till, Jane Levy, Rob Lowe
Director: Chris Wedge
Year: 2016
Runtime: 105 minutes
Rating: PG
Clockstoppers
Time-travel movies are almost always a blast, what with the characters discovering the technology that makes them able to manipulate physics and their wide-eyed wonder when they put it to use … and sheer panic when it inevitably messes up the chronology of history. "Clockstoppers" puts the story in the hands of Zak Gibbs, a likable teen character, who, amongst the gadgets devised by his wacky inventor father, finds a watch that doesn't so much tell time as it does slow it down, by allowing him to move about at tremendous speeds. Suddenly, his life isn't about high school problems and dreaming about his own car but all about messing with time, impressing his friends, and outrunning a government conspiracy.
Starring: Jesse Bradford, French Stewart, Paula Garces
Director: Jonathan Frakes
Year: 2002
Runtime: 94 minutes
Rating: PG
The Cup
Neither this film nor its inspiration is widely known outside of Australia, but "The Cup" is a gentle gem that will provide common ground for history buffs, horse lovers, and sports movie fans. The movie tells the true story of brothers Damien and Jason Oliver, both of whom followed their father into the business of being horse jockeys. Their family story weighed heavy in the lead-up to the 2002 Melbourne Cup … until a tragedy befell Jason, leaving a distraught Damien to enter the race riding Media Puzzle — his brother's horse.
Starring: Brendan Gleeson, Stephen Curry, Daniel MacPherson
Director: Simon Wincer
Year: 2011
Runtime: 97 minutes
Rating: PG
Pan
The story of Peter Pan — the flying boy who never grows up and gets into scrapes with Captain Hook, pals around with fairies, and hangs out on Neverland — has been told many times. But "Pan" is the Peter Pan origin story, explaining how a child ever came to live such a magical existence. At this point, Peter is a London orphan who leaves for high-seas adventure with friend James Hook and a warrior named Tiger Lily who team up to save the mystical and powerful Neverland from Blackbeard (a real-life pirate). Granted, critics didn't really like the film, but if you're a Hugh Jackman fan, then you definitely need to see what he's doing in "Pan."
Starring: Hugh Jackman, Garrett Hedlund, Levi Miller
Director: Joe Wright
Year: 2015
Runtime: 112 minutes
Rating: PG
Playing With Fire
Famous pro wrestlers who move into acting almost always prove successful — their time in the ring involves lots of theatrics and crowd-pleasing antics, after all. The effortlessly charming and subtly funny John Cena has carved out a niche playing tough guys in broad comedies, and in "Playing With Fire," he holds his own with one of the most electric comic performers of the age, "Key and Peele" star Keegan-Michael Key.
In the film, which feels like a throwback to bumbling duo comedies starring the likes of Bob Hope and Bing Crosby or Laurel and Hardy, Cena and Key play top-flight firefighters thrown for a loop when, after rescuing a trio of adorable little kids, they have to take care of them too. Come for the macho men fumbling with the ins-and-outs of sensitive child-rearing, stay for the silliness and sweetness that slowly emerges.
Starring: John Cena, Keegan-Michael Key, Judy Greer
Director: Andy Fickman
Year: 2019
Runtime: 96 minutes
Rating: PG
Gulliver's Travels
Jonathan Swift wrote "Gulliver's Travels" in the 1720s, and all of the caustic satire he included is no longer relevant, so modern filmmakers might as well update it to the 21st century and play up the many fantastical elements. Most kids love Jack Black, who plays Gulliver, a low-level mailroom employee at a big city newspaper who gets a chance for promotion with an assignment in the Bermuda Triangle. Of course, that's where odd forces zap him to the land of Lilliput, which is basically medieval and full of tiny people. They enlist Gulliver, a hulking giant to them, to defend their home from enemies. While its Rotten Tomatoes score is less than impressive, Jack Black is always one charming comedian.
Starring: Jack Black, Jason Segel, Emily Blunt
Director: Rob Letterman
Year: 2010
Runtime: 81 minutes
Rating: PG