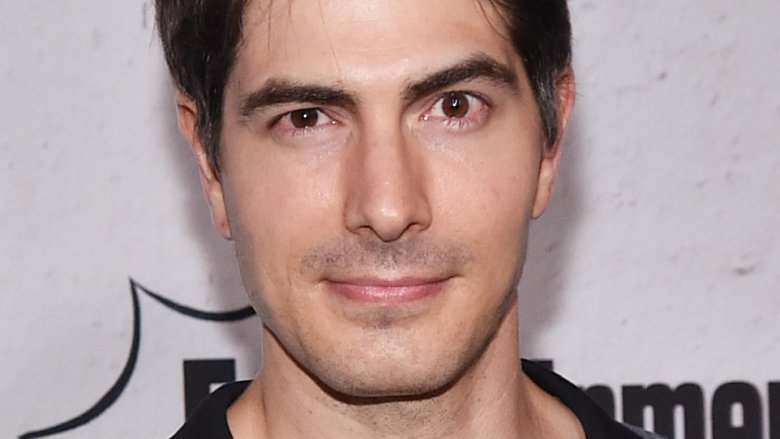 Hollywood is a tough town — you're only as good as your last movie. And if your last movie isn't a hit, you just might be done for … or at least persona non grata for a year or two. While some stars have the clout and charisma to keep appearing in films even in spite of the occasional flop, most actors don't have that luxury and fall victim to the whims of the marketplace and movie producers.
Even certain adaptations of the popular Superman, Batman, (and to a lesser extent) Tank Girl comic books proved to be disastrous for the stars like Brandon Routh, Chris O'Donnell, and Lori Petty who anchored them. Thankfully, they've all bounced back one way or another, but for a while, it was definitely touch-and-go career-wise for these box office botch artists. These are the celebs who disappeared after a giant movie flop.
Heroics couldn't save Chris O'Donnell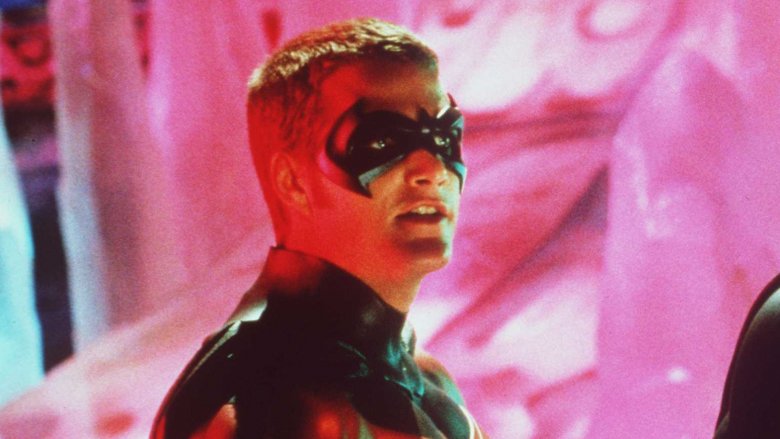 Remember Chris O'Donnell? The clean-cut hunk for Generation X that you could bring home to meet your parents, not like those scruffy bad boys Ethan Hawke and Stephen Dorff? O'Donnell was all over the place in the mid-'90s, from portraying a rugby-playing medical student in Circle of Friends to waiting patiently on the sidelines in Scent of a Woman while Al Pacino aggressively chewed the scenery.
O'Donnell was a solid choice to play Robin in 1995's Batman Forever, a role he reprised in the ridiculous follow-up, 1997's Batman & Robin. While that movie grossed over $107 million, that was far less that what its predecessor made. It was so thoroughly disliked that Warner Bros. canceled immediate plans for another Caped Crusader movie. Also not appearing in movie theaters for the next couple of years: Chris O'Donnell. After the embarrassing Batman & Robin, O'Donnell didn't appear on screen again until Robert Altman's Cookie's Fortune in 1999.
Celebrity life was not beautiful for Roberto Benigni
For one moment — or however long it takes to walk atop a crowd of A-list actors at the Dorothy Chandler Pavilion — Roberto Benigni was both the clown prince and next big thing in Hollywood. Already a huge star in his native Italy, Benigni broke through to the rest of the world with La vita è bella, a.k.a. Life is Beautiful, a film he wrote, directed, and starred in about a father who uses humor and laughter to shield his son from the horrors of life in a World War II concentration camp. It won him the Best Actor Academy Award in 1999, as well as Best Foreign Language Film.
When fellow Italian export and iconic actress Sophia Loren called his name, Benigni kicked up his legs and then walked on arm rests and seat-backs with his arms raised in triumph. Hollywood and America eagerly wondered what this unique talent would do next, and boy was it weird — a live-action adaptation of Pinocchio. Benigni, 50 years old at the time, played the puppet boy who wanted to be a real boy. After that movie flopped to the tune of just under $4 million at the American box office, Benigni's A-list days in the U.S. were over. His next major appearance in a major film came more than a decade later, in Woody Allen's Italian-set To Rome with Love.
David Caruso's kiss of death
In 1993 veteran character actor David Caruso locked down the role of a lifetime: as Detective John Kelly on ABC's instantly successful, extra-gritty cop drama NYPD Blue. It made him a known entity in Hollywood… and so he left the show after just one season for a movie career. It didn't work out. In 1995, Caruso starred in two, back-to-back crime thrillers: Kiss of Death and Jade. Kiss of Death raked in just shy of $14 million and Jade brought in a little under $10 million. Caruso didn't get another gig for two years, then appeared in a few little-watched movies before crawling back to TV with the short-lived Michal Hayes. He wouldn't return to a prominent place — and on TV, no less — until CSI: Miami debuted in 2002.
The Master of Disguise hid Dana Carvey away forever
Dana Carvey was inarguably the star of Saturday Night Live in the late '80s and early '90s thanks to popular characters like the Church Lady, Garth, and his gonzo impression of President George Bush. He deserved a bigger post-SNL career, but with the exception of the Wayne's World movies, none of his projects (Clean Slate, Trapped in Paradise, The Dana Carvey Show) really took off.
Put off by Hollywood, Carvey retreated and chose to raise his kids away from the big city. With those kids in mind, he took one last stab at big-screen stardom with the silly 2002 family comedy The Master of Disguise. He co-wrote the movie, in which he played Pistachio Disguisey, an Italian waiter who is also, you know, a master of disguise. It did middling business, while critics hated it — it currently enjoys a one percent rating on Rotten Tomatoes. After the film, Carvey said goodbye to the movie star life once again. Ever since, his only acting gigs have been cameos and voice-overs.
Colleen Haskell didn't survive
The first season of Survivor was a pop cultural phenomenon in the summer of 2000. More or less launching the entire genre of reality TV in the U.S., the final episode was watched by more than 51 million people, making it one of the most watched TV events ever. The real people who made up the cast were briefly quite famous, landing talk show appearances and guest-star gigs.
Colleen Haskell got the most attention — not because she won (she didn't even make the final four), but probably because she was 23 and conventionally attractive. Hollywood came calling and she answered. In addition to an episode of That '70s Show and a forgotten WB show called Maybe It's Me, Haskell landed the romantic lead in the 2001 Rob Schneider vehicle The Animal. The Animal did so-so business at the box office, as Rob Schneider movies tend to do. It's also the last — and only — movie Haskell ever made.
Hollywood was a cutthroat place for Matthew Modine
In 1995, Carolco Pictures wanted to make a big, bombastic, good old fashioned pirate movie, and they hired action director Renny Harlin to do it. He spent $98 million to create a gorgeous, realistic-looking tale of high seas adventure, but the problem was that Americans weren't much interested in seeing a pirate movie (there hadn't been a successful one in years), especially one that starred, of all people, Matthew Modine. You know, respectable, subtle dramatic actor Matthew Modine, star of grown-up movies like Pacific Heights, Full Metal Jacket, and Vision Quest? Yeah, that guy — he had to anchor a pirate extravaganza. Carolco Pictures was in dire straits before they started shooting Cutthroat island, and the film did not help — it barely squeaked past $10 million at the box office. Carolco filed for bankruptcy in late 1995; Modine didn't make another movie for two years.
Michael Keaton got a frosty reception
For people of a certain age, Michael Keaton was Cable Dad. He made so many great movies in the '80s and early '90s, and they pretty much all ran on cable constantly. TBS, HBO, WGN, and USA thrived for years thanks to relentless airings of Night Shift, Mr. Mom, Gung Ho, Clean and Sober, Johnny Dangerously, Beetlejuice, and the first two Batman movies. As the '90s wore on, Keaton's output slowed a bit. Sure, there was stuff like Multiplicity and Jackie Brown, but then in 1998, Jack Frost.
Pitched as a family holiday movie, this weird film starred Keaton as a bad dad who dies in a car accident … and then returns to life as a creepy snowman to make amends with his son. Special effects in 1998 weren't what they are today, so while the snowman has the comforting voice of Michael Keaton, it has the face of a hideous arctic beast. It somehow cost $85 million to make Jack Frost, and it earned a mere $34.5 million at the box office. That spelled the end for the Age of Keaton. He didn't appear in a movie for two years, and when he did, it was the little-seen 2000 soccer drama A Shot at Glory.
Lori Petty's big movie tanked
Tank Girl was the perfect project for Lori Petty. It's just that the movie itself was less-than-perfect. The quirky, scrappy actor brought charm, energy, and a little bit of chaos to movies like Point Break, A League of Their Own, and even the Pauly Shore vehicle In the Army Now before she got a showy role in the big-screen adaptation of Alan Martin and Jamie Hewlett's ironic comics about a smart-mouthed dystopian heroine.
Tank Girl was a mess, however, loathed by critics, disowned by Martin and Hewlett (Martin says the film's "a bit of a sore point" and they "never really liked it"), and an utter disaster at the box office, earning barely more than $4 million on a $25 million budget. Unfortunately Tank Girl proved to be Lori Petty's big chance at leading lady status. Fortunately, she kept working … after a break. More than a year after Tank Girl flopped, Petty returned with a role in the short-lived Fox sitcom Lush Life.
Brandon Routh had a not-so-super breakthrough
Dormant since the failure of 1987's Superman IV: The Quest for Peace, the Superman franchise returned in 2006 with, uh, Superman Returns. Replacing the late, great Christopher Reeve in the tights, cape, and helmet hair: Brandon Routh, an affable and handsome young actor whose resume to that point consisted almost entirely of bit parts and guest-star roles.
Superman Returns was supposed to be a massive blockbuster, and it was supposed to make Routh a household name, or at least the anchor of a long-running Superman franchise. Neither of those things happened. Superman Returns didn't bomb, but it wasn't exactly a cultural event. It inched over the $200 million mark, which, combined with the relatively meager $191 million from foreign markets, barely covered the $270 production budget. While director Bryan Singer and co-star Kevin Spacey (he was Lex Luthor) recovered (until 2017), it was Routh's career that suffered. He didn't show up in a movie — a small role in Zack and Miri Make a Porno — for two years. Since then, he's done mostly supporting roles and TV gigs, with his most notable as of this writing in yet another, less notable comic book-based leading role as Ray Palmer/The Atom in The CW's Legends of Tomorrow.
Madonna was swept away
Okay, Madonna hasn't disappeared off the face of the Earth, such is the highly addictive nature of being incredibly famous, but she hasn't made a movie in years. And as far as movie critics are concerned, that's for the best. The once-British-accented Michigan native has had a movie career that's been spotty, at best.
Sure, she did Evita and A League of Their Own, but Madonna also starred in clunkers like Shanghai Surprise, Body of Evidence, The Next Best Thing, and Swept Away. That last one, a romantic comedy set on a deserted island, was directed by Guy Ritchie (above), Madonna's husband at the time. After its release in 2002, neither Madonna's marriage nor movie career lasted much longer. Swept Away grossed about $600,000 in the U.S. … and took home five not-so-coveted Razzie Awards including Worst Picture, Worst Director, and Worst Actress. Madonna and Richie divorce in 2008, and she never starred in a movie again.