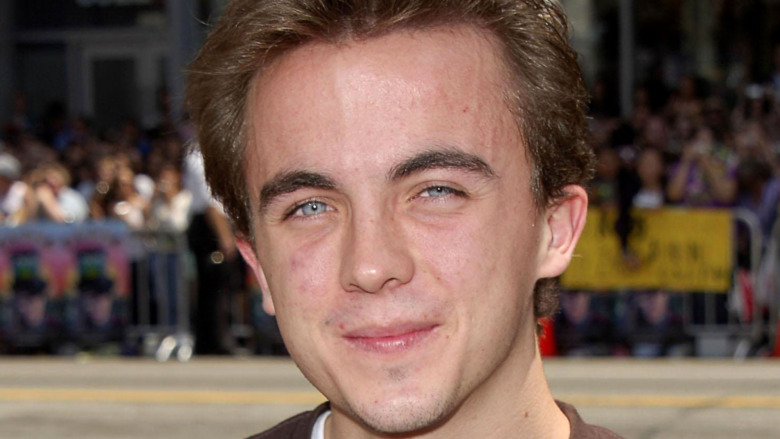 Some of the greatest sitcoms ever made have produced award-winning stars who will forever be cherished in their beloved roles, and who used their time on their shows to venture off to new heights. Take actor Jennifer Aniston for example, while she is most famously known for her portrayal of Rachel in the 90s sitcom "Friends," she went on to act in several movies, setting her apart from the role that launched her to fame. Then there is actor Mila Kunis, who shot to stardom at the age of 14, when she landed the role of Jackie Burkhart in the sitcom "That 70s Show," having worked on the show for eight seasons. However, she would go on to land other major acting projects including her acclaimed role in "Black Swan" and continues to work as a comedic actress. These success stories can also be said for a handful of sitcom stars including Will Smith, Jim Parsons, and "The Office"'s Steve Carell.
Sadly, the same can't be said about every sitcom star. While they became highly recognized for their roles, the celebrities on this list would end up disappearing from the spotlight. Whether it was from personal struggles that plagued their acting careers or they found that their passions lay elsewhere, the following sitcom stars found themselves in one major role on television that would most certainly be one of their last.
Jodie Sweetin's addictions took over her career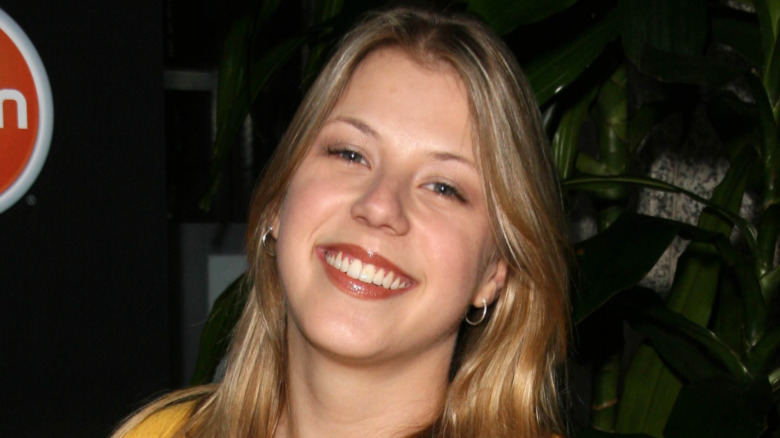 Actor Jodie Sweetin portrayed middle child Stephanie Tanner on the hit sitcom "Full House" from the ages of five to 13 when the show ended in 1995. Instead of continuing to find more acting gigs, she continued her education, finishing up high school in 1999 and enrolling at Chapman University in Orange, California, per E!. However, it was not her education that put her career on hold. Unfortunately, Sweetin is one of many stars who fell victim to alcohol and drug abuse, admitting in her 2009 autobiography, "UnSweetined," that she was just 14 when she drank two bottles of wine at co-star's Candance Cameron's wedding. She candidly shared, "That first drink gave me the self-confidence I had been searching for my whole life. But that set the pattern of the kind of drinking that I would do" (via E!).
Over the next 15 years, Sweetin found herself having an addiction to not just alcohol, but drugs, too. The actor tried everything from crystal meth to ecstasy, even admitting she was high on meth at the premiere of the Mary-Kate and Ashley Olsen's movie "New York Minute" in 2004, as E! reported. According to Sobernation, after her struggles with addiction and several failed relationships, Sweetin got clean around 2008 and began talking openly about her past. She even made a comeback in acting when she was cast as Stephanie Tanner in "Fuller House," which ran for five seasons.
If you or someone you know is struggling with substance abuse and mental health, please contact SAMHSA's 24-hour National Helpline at 1-800-662-HELP (4357).
Michael Richards' racist tirade ended his career
Actor Michael Richards will forever be known as Cosmo Kramer from the hit sitcom "Seinfeld" and, unfortunately, a controversial 2006 stand-up routine. As the popular sitcom wrapped up with its final season in 1998, Richards got his own show called "The Michael Richards Show" in 2000, which bombed with just one season, and he went back to stand-up comedy.
In 2006, he performed a comedic routine at the popular comedy club The Laugh Factory in West Hollywood, and in a matter of minutes, Richards was seen verbally attacking a Black man for speaking out of turn and hurled the N-word a total of five times, which was all caught on video.
Richards issued an apology on "The Late Show with David Letterman," admitting that he was "busted up from all of this" and awkwardly called the victims that attended his stand-up, "Afro-Americans," but it would do nothing to help save his career. Richards took a long break from acting after his controversial comments, returning to the screen with sitcom "Kirstie" in 2013, and sharing with Time that he was working on his anger issues, stating, "I wanted to get to a place that I could not be so stupid." However, the show also failed to grab an audience's attention and was canceled after just one season, per Deadline.
Jennette McCurdy was 'embarrassed' by her teen roles
Most actors are proud of their television or movie roles, but that can't be said for Jennette McCurdy, who confessed on her "Empty Inside" podcast that she was "embarrassed" and even "ashamed" of her roles in the past. McCurdy is known for starring in the Nickelodeon shows "iCarly," where she portrayed Sam Puckett, and played the character of Sam again in the "iCarly/Victorious" spin-off, "Sam & Cat."
For McCurdy, being on "iCarly" did a lot more damage to her mental health than most people would believe. She revealed that her time on the show was "hellish" and she couldn't "identify" with her character. "I was a famous 19-year-old and making a bunch of money and I felt like I had everything at my fingertips," McCurdy shared on her podcast, adding, "But I was deeply unhappy and I actually really resented my life because I didn't like the projects that I was a part of."
The actor admitted that she took on her Nickelodeon roles to help her family out financially, but has now officially quit acting, "I quit a few years ago because I actually initially didn't want to do it … My family didn't have a lot of money, and this was the way out, which I actually think was helpful in driving me to some degree of success." With that, as of this writing, fans should not expect McCurdy to be part of the upcoming revival of "iCarly."
Elizabeth Berkley's career tanked after Saved By the Bell
Elizabeth Berkley would become a household name in the 90s when she was cast as Jessie Spano in "Saved by the Bell," but after four seasons, the show came to an end and several of her Bayside High friends went on to attend fictional California University in the spin-off "The College Years." In a move that would end her career as an actress, Berkley joined director Paul Verhoeven's 1995 NC-17 flick "Showgirls." Berkley played the film's lead named Nomi Malone, where she performed several nude scenes and would later win two Razzies for her performance. The movie did so poorly, Berkley not only received harsh reviews, she was even dropped by her agent, according to the Los Angeles Times.
Acknowledging how the movie ruined Berkley's career, Verhoeven told the Los Angeles Times, "I never thought this continuous bashing of the movie and of Elizabeth would happen… If somebody is to blame it's [screenwriter] Joe [Eszterhas] or me. I think she did exactly what we wanted and what we thought would be good. And apparently we failed."
Today, Berkley doesn't seem to hold a grudge about the film and in 2015, attended a 20th-anniversary screening with 4,000 fans. She has also reunited with her cast of "Saved by the Bell" in the 2020 revival of the series where she plays guidance counselor, Dr. Jessie Spano, at Bayside High, per Entertainment Weekly.
Angus T. Jones declared that Two and a Half Men was 'filth'
Angus T. Jones caused a stir in 2012 when he proclaimed in a YouTube video posted by Alabama-based church Forerunner Chronicles that his "Two and a Half Men" sitcom, which he had been working on since the age of nine was "filth" and urged people to stop watching it after the actor rediscovered his Christian faith. At the time, Jones was making a lot of cash, after signing a $7.8 million contract in 2010 for the next two seasons, according to TMZ. Jones eventually left the show at the end of Season 10 and was replaced by Amber Tamblyn, portraying Charlie Sheen's "long-lost daughter," per Rolling Stone.
Jones apologized for his words and thanked creator Chuck Lorre "for the opportunity" he had given him to be a part of the long-running show (via The Hollywood Reporter), but it would end up hurting his career as the promising young actor took time away from the spotlight to focus on his religion. Jones would go on to call himself a former "paid hypocrite" to CBS affiliate KHOU-11 (via The Washington Post) in 2014, and spent his time at church in Texas and going to college in Colorado.
In 2016, Jones told People that he had distanced himself from organized religion and has been focusing on something entirely different: working in music event production with P.Diddy's son, Justin Combs, according to Billboard.
Zachery Ty Bryan enjoyed working behind the camera
Those who grew up in the 90s will remember Tim Allen's beloved sitcom "Home Improvement" which starred Zachery Ty Bryan as Tim "The Tool Man" Taylor's eldest son, Brad Taylor. The actor was only eight years old when he began working on the show in 1991 up until its season finale in 1999. There was no doubt that Bryan was an accomplished young actor, but he had his sights set on working behind the lens, according to Fox News.
Bryan admitted to Fox News that while grateful for the experience of being an actor, he's happy as an independent film producer and founder of the production company Vision Entertainment Group. "I don't miss acting at all," Bryan shared, adding, "It's my roots, so I will always be open to it, but I always knew that some day I would end working behind-the-scenes." Some of Bryan's work includes the 2012 movie "The Kindergarten Teacher" starring Maggie Gyllenhaal and 2012's "Dark Tourist" featuring actor Melanie Griffith, per IMDb.
Things may have gone well for Bryan in his professional career, but in 2020, TMZ reported that Bryan was arrested for a reported physical dispute with his girlfriend in Oregon. Bryan was later arrested and charged with strangulation, fourth-degree assault, and interfering to make a report.
If you or someone you know is dealing with domestic abuse, you can call the National Domestic Violence Hotline at 1−800−799−7233 or TTY 1−800−787−3224. You can also find more information, resources, and support at www.thehotline.org.
Jonathan Taylor Thomas focused on his education
Jonathan Taylor Thomas' picture was plastered on every tween's bedroom wall during the 1990s after he found major success on "Home Improvement," starring as Tim Allen's son Randy Taylor. Thomas was a celebrated young star who was going places in Hollywood, and by the age of 13, voiced young Simba in 1994's "The Lion King" and Pinocchio in 1996's classic Disney film "The Adventures of Pinocchio."
However, Thomas already felt the burnout of being a Hollywood star when he was just 12, once telling People, "You have school, friends, learning your lines and making sure your performance is up to speed. I can't tell you how many shows I've done with full-blown migraine headaches." He would soon make the decision to walk away from his acting career and shared with the press after his 1999 Nickelodeon Kids Choice Award win that he skipped out on the series finale of "Home Improvement" to look at colleges. In 2000, Thomas attended the prestigious Harvard University, studying philosophy and history (via HuffPost), and studied abroad at St. Andrews in Scotland. He later graduated in 2010 from Columbia University.
According to Us Weekly, Thomas later reunited with Tim Allen and made a guest appearance on his show "The Last Man Standing" in 2013. People reported that while Thomas may not work in front of the camera, he has focused on directing and scriptwriting.
Frankie Muniz switched his focus to racing cars
Actor Frankie Muniz graced our television screens from 2000 until 2006 when he portrayed gifted teen and genius Malcolm in the hit sitcom "Malcolm in the Middle." The show catapulted the young star's career in Hollywood and he landed major film roles in "Agent Cody Banks" and "Big Fat Liar." However, acting wasn't Muniz's main focus in life and he pursued his interests in racecar driving, joining Jensen Motorsport in 2006 and competing in the Champ Car World Series in 2007, according to People.
Muniz suffered a serious car crash while competing as a racecar driver which, unfortunately, led to several concussions, per People. In 2012, the actor suffered a mini-stroke and had a second attack less than a year later, according to Fox News. As a result, Muniz suffered severe memory loss and shared with People that he couldn't remember certain aspects of being on "Malcolm in the Middle" but was happy for what he has accomplished in life. "I've been fortunate to do, like, all of my dream jobs I've ever wanted. Actor, race car driver, drummer. I got to do all these great things and it's because I have drive," he said.
Muniz is now a married man after getting hitched to Paige Price on February 21, 2020, and welcomed his first child, a son named Mauz Mosley Muniz, on March 22, 2020.
Dylan Sprouse is operating a mead brewery in Brooklyn
Actors and twins Dylan and Cole Sprouse were set to become the next Mary-Kate and Ashley Olsen when they started acting at the age of two in the 1999 comedy "Big Daddy" and landed their own sitcoms on the Disney Channel called "The Suite Life of Zack & Cody" and "The Suite Life on Deck." After their time on the Disney Network, both actors pursued their college degrees and graduated from New York University in 2015, according to Vanity Fair.
Unlike Cole, who continued a career in acting by taking up the role of Jughead in The CW's "Riverdale," Dylan Sprouse chose to quit acting and opened up his own mead brewery in Brooklyn, New York, called All-Wise Meadery. He told Vanity Fair, "I think that if you are an actor, or you are an entertainer, and you don't invest money in something that is more stable than the commission job that is acting, then you are a fool." Dylan shared that he was interested in going into big business, choosing to brew his own mead (an alcoholic beverage), because "alcohol is not a bad thing to invest in."
At the end of the day, Dylan admitted that he no longer had an interest in being on television, adding that it was "a hard job," but isn't knocking his twin brother for his success on "Riverdale."
Kel Mitchell was rarely heard about since Kenan & Kel
Kel Mitchell was part of the original cast of Nickelodeon's extremely successful sketch comedy "All That" when it aired in 1994 and stayed on the sitcom until 1999, while he was also working alongside cast member Kenan Thompson on their own sitcom "Kenan & Kel." Mitchell played a huge part in pop culture in the 90s, and more success followed when he starred with Thompson in the comedy film "Good Burger" based on the same sketch on "All That" in 1997.
However, Mitchell faded out of the spotlight after his time on Nickelodeon telling People that he had a rough time dealing with the cancelation of "Kenan & Kel," finding acting gigs, and he was heading towards divorce from his wife of six years. Mitchell faced multiple demons, something he revealed in a since-deleted "testimony" on his website (via People). He had "suicidal" thoughts while going through his divorce, but luckily, changed his life around when he found "peace" thanks to his relationship with God. "Once I found that clarity with Christ, I knew everything would work out," he shared.
Mitchell is now a licensed pastor at a Southern California church and is raising his two children with his new wife, Asia Lee.
If you or someone you know is having suicidal thoughts, please call the National Suicide Prevention Lifeline at 1-800-273-TALK (8255) or text HOME to the Crisis Text Line at 741741.
Josh Saviano became a lawyer
For six seasons, Josh Saviano starred as Kevin Arnold's (played by Ben Savage) best friend Paul Pfeiffer on the sitcom "The Wonder Years" from 1988 to 1993. But, instead of pursuing more acting opportunities like his fellow castmates, Saviano quit Hollywood and went into law.
According to LawyerDB, Saviano graduated from Yale University with a major in political science and earned his law school degree from Benjamin N. Cardozo School of Law. He joined New York City law firm Morrison Cohen LLP and, as of this writing, is currently a partner where he practices corporate, emerging companies, private investment funds, and venture capital and private equity investments law.
However, Saviano did not leave acting behind forever. Between 2014 and 2016, he portrayed a lawyer for three episodes on "Law & Order: Special Victims Unit," proving that he still has his acting chops, per Us Weekly.
Nate Richert left acting for a music career
Fans might remember Nate Richert from the 1996 sitcom "Sabrina the Teenage Witch," where he played Sabrina's (played by Melissa Joan Hart) boyfriend, Harvey Kinkle. Richert was indeed a heartthrob, but he didn't have much success finding work in Hollywood as most people would have thought. In fact, Bustle reported that once the teen show ended in 2003, Richert was nowhere in sight, and that's because he was focusing on a music career.
In 2004, Richert released an album with folk artist C. Duck Anderson called "Tone Control" and later released his first solo album in 2012 titled "Halogen Moon" (via Bustle). Speaking about his music, Richert shared to news.com.au, "Writing and recording music is something I do for myself out of compulsion. Playing live is something I do to battle stage fright and social anxiety. I figure it's all cheaper than therapy."
However, the former actor did admit that it was tough to find work back then as so many people solely focused on the fact that he played Harvey on the hit series. "I think the roles faded out for me because people identified my face so strongly with the character that I didn't stand a chance at being seen another way. I heard, 'We can't have Harvey from Sabrina' pretty frequently in auditions. Time has passed and I look different now so, who knows?'" For now, Richert is mainly focusing on his music career, having released a single in 2019 called "Make It a Wine."