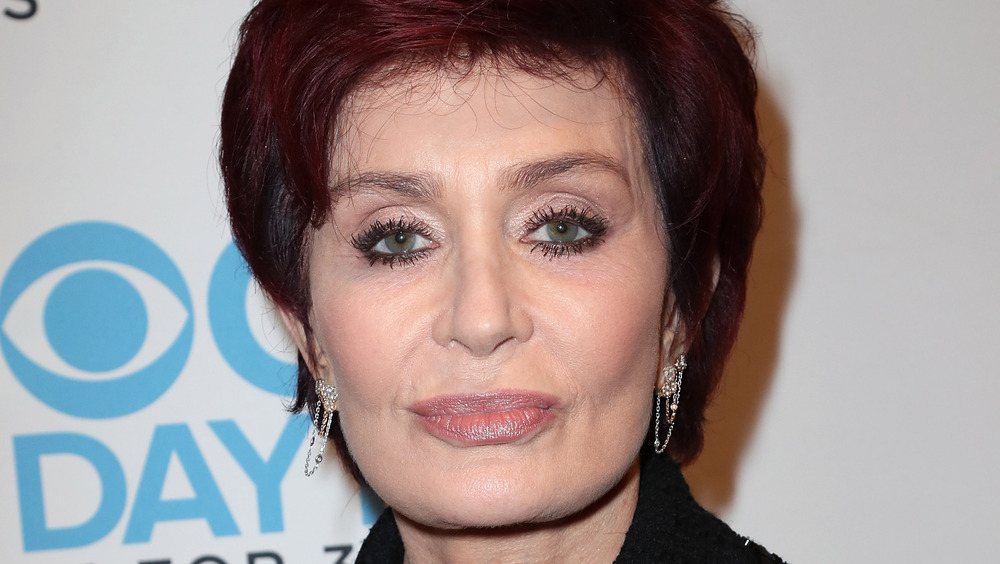 The following article includes references to sexual assault.
When The Talk first launched in September of 2010, the concept behind the daytime chat show was to offer viewers an alternative to Barbara Walters' The View. The brainchild of former Roseanne star Sara Gilbert (who was the show's executive producer), The Talk featured her as one of five co-hosts alongside Leah Remini, Julie Chen, Sharon Osbourne and Holly Robinson Peete for a weekday series in which the women offered their unique perspective on the hot topics of the day.
While the personnel on the TV show may have changed over the years (as of early 2021, Osbourne remained the sole holdover from the original cast), the one thing that has remained consistent has been The Talk's ability to generate controversy. That was reiterated loud and clear in March 2021 when, oddly enough, Oprah Winfrey's scorched-earth interview with the Duke and Duchess of Sussex inadvertently kicked off a chain of events that toppled dominos in two different countries and created a Talk scandal that generated nearly as many headlines as the controversial comments that Prince Harry and Meghan Markle made during their interview.
For a deep dive into that scandal and others, read on to relive the most controversial moments ever aired on The Talk.
Sharon Osbourne and Sheryl Underwood had it out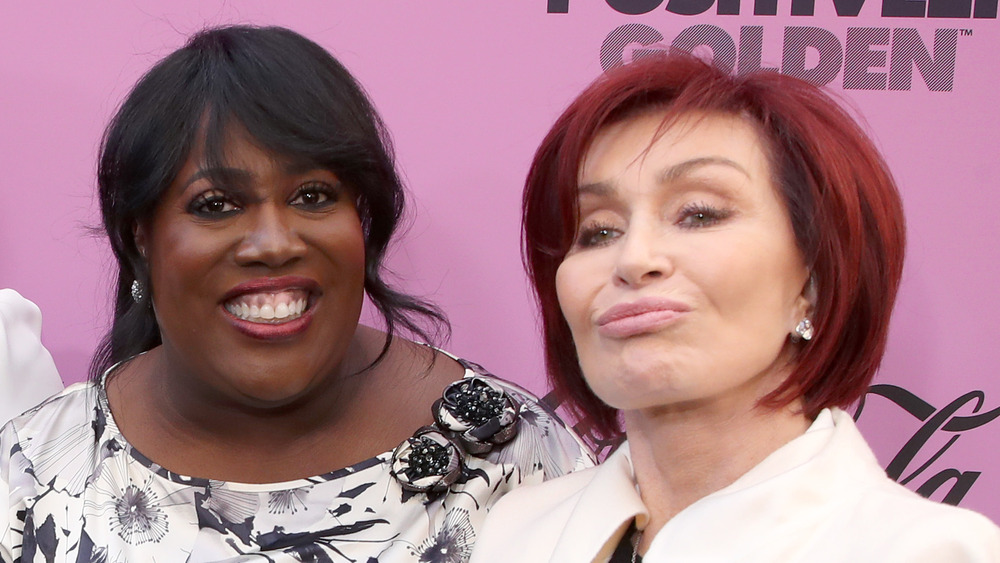 Viewers of Good Morning Britain were shocked when Piers Morgan stormed off the set — and then quit the show — after being called out for remarks about Meghan Markle that his co-host perceived as racist. But who knew that would spark further controversy on the other side of the Atlantic?
Yet that's precisely what happened in March 2020 when The Talk's Sharon Osbourne tweeted her support of Morgan (with whom she'd worked on Britain's Got Talent and America's Got Talent). That tweet resulted in co-host Sheryl Underwood calling out Osbourne on the air by explaining that her support of Morgan could be viewed as "giving safe haven to something he has uttered that is racist." The heated exchange led to the network taking "an internal review" of the situation and the show placed on hiatus.
Osbourne later told Variety she felt as if she'd been "blindsided," claiming this was the first time since the show launched that she "was not involved with the planning of the segment." According to Osbourne, she felt "so hurt, caught off guard… I felt like I was in front of a firing squad. I felt like a lamb held out for slaughter."
Julie Chen left The Talk after allegations against her husband surfaced
When Julie Chen was named as one of the original co-hosts of The Talk, it was no secret she was married to the most powerful man at the network, CBS chairman Les Moonves. While that may have seemed advantageous to Chen's career, it came to be a liability when, in 2018, The New Yorker published journalist Ronan Farrow's exposé in which multiple women accused Moonves of sexual misconduct. (Moonves denied the allegations.)
When Moonves was subsequently forced to part ways with the network, this left Chen in a painfully awkward position — especially after her public proclamations of support and her sudden insistence on identifying herself on the air as Julie Chen Moonves on her other CBS show, Big Brother.
Few were surprised when The Talk aired a prerecorded video in which she resigned from the series. "I have been at The Talk since the day it started nine year ago," she said. Noting that the show's cast and crew were like "family to me," Chen told viewers that "right now I need to spend more time at home with my husband and our young son. So I have decided to leave The Talk."
Sharon Osborne addressed Ozzy's cheating scandal
The Talk has always lived up to its title, with the co-hosts discussing the news of the day. That has occasionally become uncomfortable when the hosts themselves were at the center of that news, which is what happened when reports emerged that Sharon Osbourne's husband, rock icon Ozzy Osbourne, had been cheating on her with his hairstylist.
In her first appearance on the show after the news broke, reported Entertainment Tonight, she addressed the situation head on. "I honestly at this point today, have no idea what I'm going to be doing with the rest of my life," she told viewers. "Because this is, like, getting to the last chapter of this book. I really want to think about it carefully, about where I want to go." When asked if a dissolution of her marriage to Ozzy was on the horizon, Sharon replied. "I honestly don't know. At this point, I cannot answer that because I don't know what I want."
Sharon and Ozzy ultimately reconciled, and she publicly forgave her husband on The Talk. "I forgive. It's going to take a long time to trust…" she said in a subsequent episode, reported People.
Sharon Osborne blasted Simon Cowell in fiery on-air tirade
Before coming to The Talk, Sharon Osborne used to sit alongside Simon Cowell on the judging panel for Britain's Got Talent. Their relationship hit the skids, however, when Cowell wrote a tell-all memoir claiming that Osbourne left BGT because of his affair with fellow judge Dannii Minogue. As Entertainment Weekly reported, Osbourne let Cowell have it with both barrels during a 2012 episode of The Talk. "I'm, like, pissed off because you've got a whole career to talk about… Why bring Mrs. O into your messing around?" she complained. As she pointed out, "The thing is, nobody leaves Simon — he fires you."
On a 2019 edition of The Talk, Osbourne revealed that she and Cowell let bygones be bygones. As she explained, "because I said certain things about and to Simon doesn't mean I hate him forever — just for that second, I don't like you." She admitted that Cowell is "OK, I just don't wanna work with him." Osbourne got in one more shot when asked about Cowell's claim that he called her "the other day. Quipped Mrs. O: "The other day was May 2018."
Two of The Talk's co-hosts shared their own stories of sexual abuse
HBO's 2019 documentary Leaving Neverland stirred up plenty of controversy, based on the accusations of two men who claimed they were groomed and sexually abused as children by late pop superstar Michael Jackson. A March 2019 discussion of the doc on The Talk, reported People, led to two of the show's co-hosts opening up about their own experiences as victims of child sexual abuse. The emotional and powerful conversation didn't spark controversy, but it was prompted by a controversial subject: Leaving Neverland.
"I was sexually abused as a child and I had no other choice but to forgive my mother, even though she seemed resistant to taking any responsibility or feeling that she could have done something to protect me. But I had no other choice but to forgive her so that I could survive, so that I could move on, so that I could heal and get better," said Sheryl Underwood. Carrie Ann Inaba likewise revealed she'd been abused, and also "had to" forgive her mother in order to move on. "It's not that she allowed it," Inaba explained. "She couldn't see it because she loved the various people around."
Anthony Rapp discussed the allegations against Kevin Spacey
Actor Anthony Rapp of Star Trek: Discovery made a shocking allegation in an October 2017 interview with BuzzFeed News when he accused Kevin Spacey of making sexual advances toward him when he was just 14. The ensuing controversy led to a tsunami of similar allegations spilling out, leading to Spacey's firing from Netflix drama House of Cards and the once-celebrated actor becoming persona non grata in Hollywood. Rapp subsequently sued Spacey, alleging sexual assault and battery. In November 2020, OK! reported Spacey "flat out denied" the allegations in court documents.
In February 2018, Rapp appeared on The Talk to give his first television interview since making his allegations. "I could only tell my story, but I knew there were more stories. So I was just hopeful that coming forward, it would encourage other people to tell the truth" he said.
"I knew it was a risky thing, I knew that he was very popular, and certainly a respected actor, but at the same time I knew I was trying to protect people," he explained of why it took him decades to come forward. "And I was incredibly gratified by the enormous wave of support."
Sharon Osbourne made a tasteless joke about Teresa Giudice
Back in 2016, Real Housewives of New Jersey star had recently been released from prison after serving nearly a year on multiple fraud charges. On an episode of The Talk, reported the Daily Mail, Sharon Osbourne offered withering commentary about the reality star she slammed as "a two-bit con woman," adding, "you actually revolt me… it's just so stereotypical that somebody who's a two-bit celebrity goes into prison for whatever reason, comes out. They sell a story. Everybody wants to hear their story. Were you raped, love? God, I hope she wasn't. At least she would have gotten some enjoyment out of it."
Osbourne was hit with a wave of backlash, and she apologized on the following day's show. "We've had a lot of people that have been on social media online saying I shouldn't have made the comment about rape," she said, defending her remark due to "the context" in which it was used. Osbourne insisted she "would never mean harm by saying that to people who have been in that situation."
"It was a throwaway remark" she added, "and that's the way it should be taken."
The Talk panel made light of a gruesome crime
Way back in 2011, during the first season of The Talk, one episode found the hosts discussing Catherine Kieu, who was subsequently found guilty of drugging her estranged husband, chopping off his penis and tossing it in a garbage disposal. "I don't know the circumstances," said Sharon Osbourne of the heinous act, reported the Washington Post. "However, I do think it's quite fabulous," she added, leading to laughter from the studio audience.
Co-host Sara Gilbert, however, wasn't as amused. "Not to be a total buzzkill, but it is a little bit sexist," remarked Gilbert. "If somebody cut a woman's breast off, nobody would be sitting laughing." Osbourne, however, insisted, "It's different."
There was enough of an uproar that Osbourne apologized the next day. Speaking to viewers, reported The Telegraph, she insisted that she was not condoning genital mutilation.
Jane Lynch stuck up for Felicity Huffman
One of the biggest news stories of 2019 was the college admissions scandal, with arrest warrants issued for actors Felicity Huffman and Lori Loughlin. Huffman entered a guilty plea, and was sentenced to 14 days in jail and a $30,000 fine.
After Huffman had served her time, actor Jane Lynch appeared on The Talk and complained that Huffman's level of punishment was too harsh. "I don't believe that she should have been given jail time … I don't think the crime rose to the level of incarceration," said Lynch. Guest co-host Sherri Shepherd, however, was not buying it. "There is no consequence [to] 14 days. What about the students that tried to get into USC on a scholarship and now they're going to another college? When you got 14 days, a parent says, I can deal with 14 days," Shepherd fired back.
"Look, she committed a crime, but she dealt with it in a brave way … She put herself at the mercy of the court," Lynch countered. Shepherd remained unconvinced, replying, "No, she didn't. That's brave, Jane? Because she talked about it?"
If you or someone you know may be the victim of child abuse, please contact the Childhelp National Child Abuse Hotline 24/7 at 1-800-4-A-Child (1-800-422-4453) or contact their live chat services at www.childhelp.org/hotline.
If you or someone you know has been the victim of sexual assault, you can call the National Sexual Assault Hotline at 1-800-656-HOPE (4673) or visit RAINN.org for additional resources.