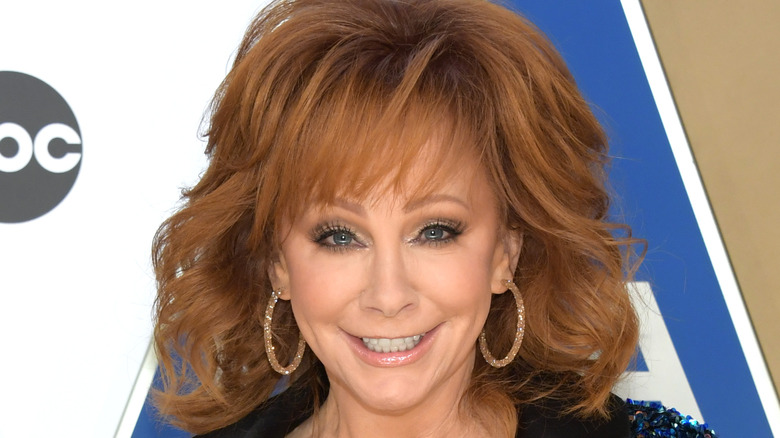 If you were a TV lover in the early 2000s, then you probably remember the hit family sitcom "Reba." The popular show aired from 2001 to 2007 and centered around the recently divorced Reba Hart (Reba McEntire); her ex-husband, Brock Hart (Christopher Rich); his new wife, Barbara Jean (Melissa Peterman); and their children.
By the time the show began to air, Reba McEntire was a household name in country music after steadily building up her fanbase since she released her earliest single in 1977. Due to the show's heart and the name recognition provided by its star, "Reba" was a huge success, and the lovable TV family kept fans laughing for six seasons.
It's hard to believe that it's been over a decade since the series finale. But the time hasn't made us love wisecracking Reba or her wacky family any less. In fact, with the show now available to stream on Hulu, it's picked up some new viewers. Whether you're a longtime fan or just delving into the show for the first time, you'll be amazed to see where the actors who brought these beloved characters to life are now!
Reba McEntire – Reba Hart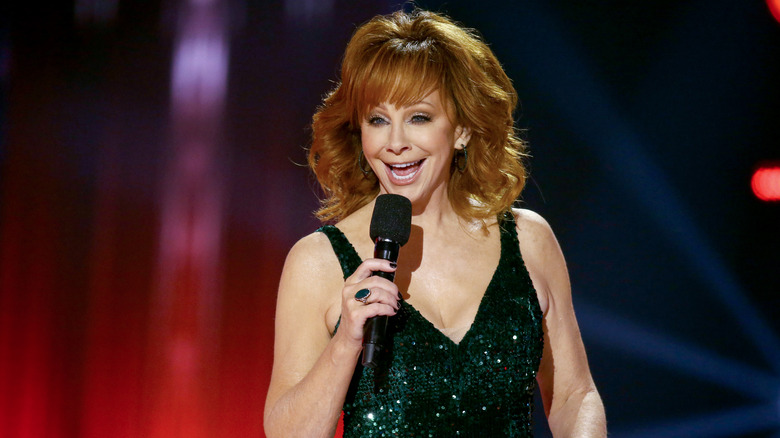 Of course, the sitcom wouldn't have been the same without Reba McEntire in the titular role, Reba Hart. The sarcastic, fiery redhead was played perfectly by the country star, but McEntire is known for a lot more than the show.
Long before acting, the singer had her first number 1 single with "Can't Even Get the Blues" in 1983. Reba's country success continued during and after the show, with hits like "Somebody" released in 2003, "Turn on the Radio" in 2010, and many more. Recently, the country legend came out with a box set called "Revived Remixed Revisited." It's a new project that reworks some of her old classics. Talking about the box set, McEntire told Billboard, "My fans are so loyal and have been with me forever. … There's [also] going to be people listening today that weren't even born [when I cut some of these songs]."
Apart from her impressive music career, the singer has also done a little more acting since "Reba." She played the leading lady again in the 2012 sitcom "Malibu Country," but the show only ran for one season. McEntire also made history as the first female Colonel Sanders in a series of funny KFC commercials in which she dons the iconic costume, white mustache, and goatee.
JoAnna Garcia Swisher – Cheyenne Hart-Montgomery
Fans of the show will remember JoAnna Garcia Swisher as Reba Hart's oldest daughter, Cheyenne Hart. The character finds out she's pregnant during her senior year of high school, and throughout the show, the audience watched Cheyenne grow and learn how to be a mother.
Since "Reba" ended, Swisher has continued acting in many TV shows. Some of her most memorable roles have been in "Gossip Girl," "How I Met Your Mother," and "The Mindy Project." In 2020, Swisher won audiences' hearts again as Maddie Townsend in Netflix's "Sweet Magnolias." Swisher shared a heartfelt message with her Instagram followers to let them know the series would be coming back for a second season. She wrote, "This show has saved me in so many ways and I love that we get to continue telling our story."
As far as her personal life, the actress married New York Yankee Nick Swisher in 2010, with her former costar Reba McEntire as a bridesmaid, according to Us Weekly. The happy couple has since had two beautiful daughters. Sadly, Swisher has also experienced a recent loss with the passing of both her parents. Speaking about her grief, she told People, "It's a gaping hole. But I really believe that it's not what happens to you, it's what happens for you. And even in their passing, I know that it's not for nothing."
Steve Howey – Van Montgomery
Steve Howey played Van Montgomery, Cheyenne's husband and Reba's son-in-law on the show. Since the series ended, Howey has acted in several films including "Bride Wars," "Something Borrowed," and "Game Over, Man!" Many will also remember him for his time on the comedy-drama series "Shameless," in which he played Kevin Ball, the bartender and neighbor.
Fans can also look forward to seeing Howey in an upcoming CBS show. It was recently announced that the actor is playing Harry in the TV adaptation of "True Lies." The series is based on the 1994 film of the same name, and Howey is taking on the role originally played by the iconic Arnold Schwarzenegger. Those are pretty big shoes to fill, but those who've loved Howey since his time on "Reba" are looking forward to seeing him take on the challenge.
The actor was married to Sarah Shahi, who guest-starred on an episode of "Reba," for 11 years. However, the couple finalized their divorce in June 2020. In a joint statement to Us Weekly, they said, "As we enter into this new phase of our lives, our priority will remain co-parenting our children with so much love, mutual respect, and friendship. And though our relationship is changing, we are committed to continuing our lives as a loving family."
Melissa Peterman – Barbra Jean Booker Hart
Barbara Jean Booker begins the show as Brock Hart's dental hygienist with whom he has an affair. After she gets pregnant, the two get married. Throughout the show, the hilariously ditzy Barbara and quick-witted Reba form an unlikely but entertaining and heartwarming friendship. While their characters bonded on screen, Reba McEntire and Melissa Peterman, who played Barbara Jean, formed a close connection in real life. The pair are good friends to this day and have collaborated on several projects, like when McEntire hosted the ACM Awards and her former costar worked as one of her scriptwriters.
They've also been hosting a podcast together called "Living & Learning with Reba McEntire." During an interview the pair had with "Access Hollywood," Peterman said, "It's so much fun … It's about getting these great guests on that we want to learn something about." During the same interview, the former costars teased the possibility of a "Reba" reunion episode. McEntire even said, "Heck, Melissa and I would love it if it's a two-hour special!"
Peterman has also done plenty of work on her own since "Reba" ended. She's had notable roles as Candy on "Pretty the Series," Bonnie Wheeler in "Baby Daddy," and Brenda Sparks in "Young Sheldon."
Christopher Rich – Brock Hart
Christopher Rich played Brock Hart, Reba's ex-husband, on the TV show. Before his role on "Reba," Rich was known for playing Miller Redfield on "Murphy Brown." Rich has also continued his acting career since "Reba" with recurring parts in "Boston Legal" and "Melissa and Joey."
Like his character Brock, Rich loves to golf and calls himself an "actor, director, and golfer" on his Instagram. He's even combined his love for the sport and his passion for charitable causes by working with Golfers Against Cancer. His bio for the charity says, "When he's not acting, he enjoys collecting fine wines, playing golf and collecting and reading books."
In 2003, the actor married his wife, Eva Halina, a former Polish Olympic gymnast who now works as an actress, model, and painter, according to her Instagram. The couple has two daughters together. Since Rich suffered from a stroke, they've worked together with Centre for Neuro Skills to share their story and promote awareness.
Scarlett Pomers – Kyra Hart
Fans will remember Scarlett Pomers as Reba and Brock Hart's intelligent middle child, Kyra Hart, on "Reba." Before her role on the family sitcom, Pomers had already done some acting, including as Shanna Jensen on "Erin Brockovich" and a recurring part on "Star Trek: Voyager."
Pomers was only 12 years old when she started working on "Reba." Sadly, the young actress struggled with an eating disorder during her time on the series. She told E! that she developed anorexia at 16. Eventually, her condition became so unmanageable that she had to leave the TV show to focus on "getting well and getting my life back," she said about making the brave decision to go public about her recovery.
When "Reba" ended, Pomers decided to retire from acting. In an interview with Startrek.com, she said she's mostly done with her acting career. Instead, Pomers has been focusing on music, which she said is more of a hobby, and photography, which she does as a career. "That keeps me busy and happy, and I can make enough of a living doing it," she said. Anyone concerned about her health will be happy to know Pomers also said, "I'm probably the healthiest I've ever been in my life."
If you are struggling with an eating disorder, or know someone who is, help is available. Visit the National Eating Disorders Association website or contact NEDA's Live Helpline at 1-800-931-2237. You can also receive 24/7 Crisis Support via text (send NEDA to 741-741).
Mitch Holleman – Jake Hart
It might shock longtime lovers of "Reba" that the adorable child actor they remember playing Jake Hart is now 27 years old. Mitch Holleman played Jake Hart, the youngest of Reba and Brock Hart's three children. Though quite young, Holleman had already had a few acting roles before he landed "Reba." Most notably, he was in the 2000 sitcom "Daddio" as Jake Woods. The show only ran for one season, but luckily that left the child star free for "Reba." Since the show ended, he's had a few more roles in "Shake It Up," "The Undercovers," and the 2016 film "Bus Driver."
More recently, Holleman's been working as a comedian. You can find info for his shows on his Instagram or catch him on his podcast, "Extremely Internet." He and his cohosts, Kyle Anderson and Gracie Todd, discuss internet culture and history on the show.
Holleman has also made a big step in his personal life. He put up an adorable photo on Instagram to tell his followers that he got married during a small ceremony in May 2020. Isn't it wild that Jake Hart is old enough to get married?