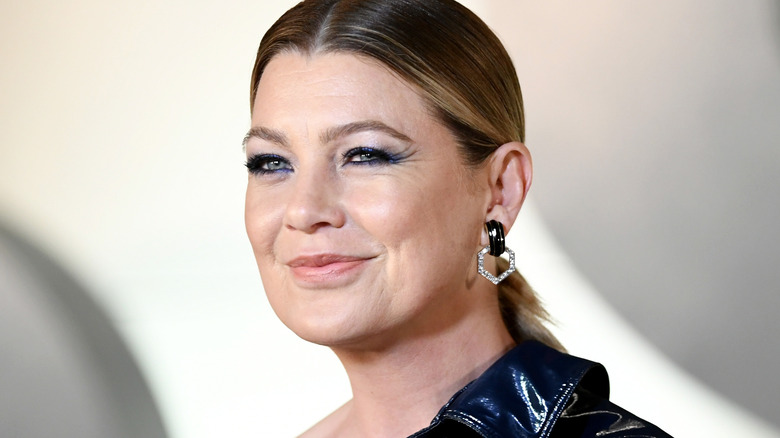 Shonda Rhimes' Grey's Anatomy has become the be-all and end-all of medical dramas since its premiere on ABC in 2005, making it one of the best shows to binge watch on a lazy weekend. The scripted series has since earned dozens of Emmy nominations and multiple Emmy wins and, as of this writing, is showing no signs of slowing down.
Ahead of the show's 350th episode, actor Kevin McKidd told Live with Kelly and Ryan hosts Kelly Ripa and Ryan Seacrest that the show has been "such a blessing." He continued, saying, "I started just as we'd done a hundred episodes and back then, people were like, 'We've maybe got two more seasons.'" Ha.
In May 2019, it was announced that Grey's Anatomy had been renewed for a 16th and 17th season. It's truly the show that never ends — yes, it goes on and on — and that's a great thing for the fans and actors alike. The long-running series has enabled Ellen Pompeo (aka Dr. Meredith Grey) to become the highest-paid television actress — and the supporting cast isn't exactly struggling to make ends meet. Curious to know how much the past and present stars of Grey's Anatomy are really worth? We've got the deets.
Grey's Anatomy star Justin Chambers can certainly afford to "pay the bills"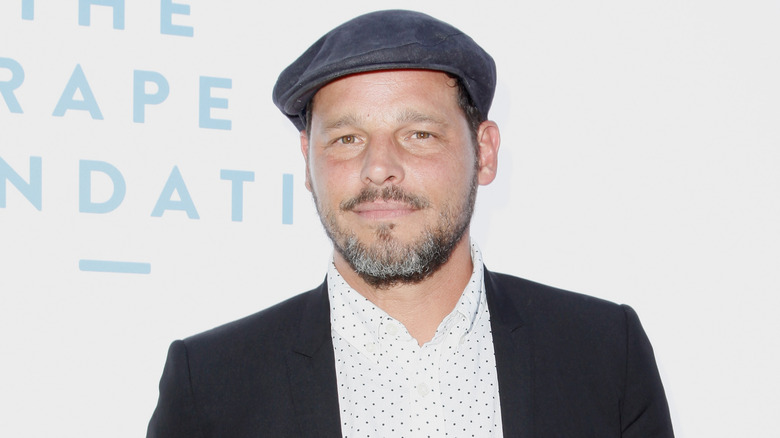 After starring as Alex Karev in the first two seasons of Grey's Anatomy, Justin Chambers' per-episode pay was increased to $125,000, Reuters reported in 2007. "It has become customary for the original casts of hit shows to renegotiate their contracts and receive raises after two seasons," wrote the publication. At the time, it was also reported that the main cast was under seven-year deals.
Although it's unknown whether Chambers has received future increases to his pay in the years since, he's definitely doing well in the finances department. Celebrity Net Worth lists his salary at $9 million and his net worth at $18 million.
The actor isn't jaded about the unique opportunity he's received to star in a show for over a dozen seasons. "It's a great blessing, [I] get to work with the people I want to work with, get to play a character that's fun and pay the bills, can't ask for anything more," Chambers told Seattle Refined.
Grey's Anatomy's Sara Ramirez has earned millions during her acting career
Sara Ramirez left Grey's Anatomy in 2016, but not before starring as Dr. Callie Torres in over 200 episodes and several seasons. After leaving the hit medical drama, she went on to star as a series regular in the CBS show Madam Secretary, but she never forgot about Grey's.
Showrunner Shonda Rhimes revealed in an Instagram Q&A session (via The Hollywood Reporter) that she actually attempted to secure Ramirez to reprise her role in Season 14's finale. "We tried," Rhimes admitted. "CBS has a hold of her. Because she is on another show, and we can't get her. But we love her. Always. This is her home. Come home Callie."
Ramirez revealed in a tweet in September 2018 that CBS was "open to Callie coming back" and that the "ball is in [ABC's] court." But it didn't happen. That said, it could still happen. Since it was revealed that Ramirez was not returning to Madam Secretary for its final season, returning to Grey's may be less complicated. With a reported net worth of $5 million, though, she can certainly keep her options open.
Grey's Anatomy star Jessica Capshaw's jaw-dropping net worth
Remember when Jessica Capshaw left Grey's Anatomy? Ugh. "For the past ten years I have had the rare privilege of not only playing Arizona Robbins but also being madly in love with playing her," Capshaw revealed in a heartfelt Twitter post in 2018. "Arizona Robbins is kind, intelligent, funny, insightful, bold, playful, fierce and really good at her job. She was one of the first members of the LGBTQ community to be represented in a series regular role on network television. Her impact on the world is permanent and forever." Capshaw added that that she was "sad to see her go" but "consoled by the idea that she will continue to live on and on in all of our consciences and our imaginations." Cue us crying all over again.
Grey's writers made the call to end Arizona's story. "As writers, our job is to follow the stories where they want to go and sometimes that means saying goodbye to characters we love," executive producer and co-showrunner Krista Vernoff revealed in a statement to Deadline. Despite no longer starring in Grey's Anatomy, Capshaw retains an estimated net worth of $20 million.
Grey's Anatomy's Jason Winston George has a net worth that isn't as high as you might think
After starring in Grey's Anatomy as Dr. Ben Warren, Jason George went on to star in a spinoff of the series, Station 19. George explained the premise of the show on Jimmy Kimmel Live in March 2019: "I was an anesthesiologist who became a surgeon [on Grey's Anatomy] and is now … a firefighter [on Station 19]." Kimmel joked that it sounded like his character was on a "bad career trajectory" — at least from "a financial point of view," but Warren feels the job change fits Warren's "adrenaline junkie" personality.
Despite having researched a great deal to play the surgeon-turned-firefighter and being one of the main stars of the ABC spinoff, George's reported net worth is considerably lower than some of his former Grey's Anatomy co-stars. According to Celebrity Net Worth's calculations, the actor has a $1.5 million net worth.
Ellen Pompeo earns what she believes she's worth on Grey's Anatomy
"As a woman, what I know is you can't approach anything from a point of view of 'I don't deserve' or 'I'm not going to ask for because I don't want other people to get upset,'" Grey's Anatomy showrunner Shonda Rhimes told The Hollywood Reporter. "And I know for a fact that when men go into these [salary] negotiations, they go in hard and ask for the world." She further advised Ellen Pompeo to "decide what you think you're worth and then ask for what you think you're worth" — and the lead actress did just that. Spoiler: It worked.
In 2018, Pompeo, who has been at the center of many of Grey's Anatomy's most heartbreaking moments, renegotiated her contract, resulting in earnings of $575,000 per episode plus a $6 million to $7 million signing bonus. All told, Pompeo began earning over $20 million per year and reportedly has a net worth of $70 million at the time of this writing.
Pompeo acknowledged "the industry perception" that she's "not the most 'relevant' actress out there," but she believes she's earned her eight-figure salary fair and square. She continued, saying, "The truth is, anybody can be good on a show season one and two. Can you be good 14 years later? Now, that's a f***in' skill."
Chandra Wilson has made millions from Grey's Anatomy
We can't picture Grey's Anatomy without Chandra Wilson as Miranda Bailey — and hopefully we'll never have to. Wilson revealed to E! News that she's hopes to stick with the series indefinitely — or at least "until they tell us to go home," she's quoted as saying. Could she star in the show for over 635 episodes to beat Gunsmoke's (and later The Simpsons') record? Maybe.
"I'd have to start over again to get to Gunsmoke! Oh my god," she told the publication. "From a historical standpoint, would love to be able to say I was a starter and a finisher. Actors don't get the opportunity to do that. I'd love to have the opportunity to put that personal star … on my wall." She continued, "I still enjoy Bailey immensely, I still learn from her." But enjoying playing her character may just be an added bonus. Wilson reportedly earns at least $125,000 per episode and has an estimated net worth of $10 million. It certainly pays to play Miranda Bailey.
James Pickens Jr. earns a whole lot from Grey's Anatomy
James Pickens Jr. is willing to keep playing Richard Webber for, basically, forever. When asked how many seasons he'd be willing to do, the actor told E! News, "As many as they want to give me."
In a later interview with the publication, the Grey's Anatomy actor revealed, "I've had such a great time doing it. To be at this point in my career and still have a job … It's hard to say, maybe it's time to hang up. I'd love it, when it is time, I want to come in and turn off the OR light for the last time and have the show end there."
Like some of his Grey's Anatomy co-stars, Pickens was reported to have received an increase in his pay after two seasons on the series, totaling $125,000 per episode. According to Celebrity Net Worth, Pickens also has an estimated net worth of $3 million.
Sarah Drew may have been written off Grey's Anatomy, but she still has millions
Along with the decision to write off Jessica Capshaw's character, Grey's Anatomy showrunners Shonda Rhimes and Krista Vernoff made Season 14 actress Sarah Drew's last, ending her nine-season run as devout Christian Dr. April Kepner.
"It's always hard for me to say goodbye to any of my characters," Rhimes revealed in a statement to Deadline. "Both Arizona Robbins and April Kepner are not only beloved but iconic — both the LBGTQ and devout Christian communities are underrepresented on TV. I will be forever grateful to both Jessica and Sarah for bringing these characters to life with such vibrant performance and for inspiring women around the globe." Rhimes continued, saying, "They will always be a part of our Shondaland family."
Since leaving Grey's, Drew has continued to act in made-for-TV movies and has earned a net worth totaling $3 million, according to Celebrity Net Worth.
This is how much Grey's Anatomy star Kevin McKidd is worth
It may feel like he's been a part of the show forever, but Kevin McKidd joined the Grey's Anatomy cast in 2008 when the series was in its fifth season. Although McKidd isn't part of the original cast, his character, Dr. Owen Hunt, has made a big impact on the show. He is, after all, a very divisive character. As such, he's become a real fixture in the series.
Although McKidd's salary information has been kept tightly under wraps, the actor has an estimated net worth of $2 million, according to Celebrity Net Worth. A portion of his income also goes to support his ex-wife Jane Parker and their two children, Joseph and Iona. E! News revealed in late 2017 that McKidd pays over $22,000 in monthly child support and over $65,000 in monthly spousal support. His ex is also entitled to 20 percent of "any income he receives that exceeds $3 million a year," according to the publication.
Former Grey's Anatomy actress Katherine Heigl's eight-figure net worth
Katherine Heigl was once an important part of Grey's Anatomy. In 2008, her portrayal as Dr. Isobel "Izzie" Stevens even earned her an Emmy nomination. However, The New York Times reported that Heigl opted out of the race. She revealed in a statement at the time, "I did not feel that I was given the material this season to warrant an Emmy nomination and in an effort to maintain the integrity of the academy organization, I withdrew my name from contention."
Despite the cringe-worthy remark, Heigl remained on the show until 2010, when she was released from her contract just five episodes before the Season 6 finale. "I started a family and it changed everything for me," the actress told Entertainment Weekly. "It changed my desire to work full-time."
Looking back, Heigl, who's just one of several actors whose careers were ruined Shonda Rimes' shows, told Howard Stern on his radio show (via Vanity Fair) in 2016 that she wishes she hadn't said anything. She further revealed that she wasn't actually trying to criticize Grey's Anatomy as much as she was criticizing her own performance. Despite ruffling some feathers and being labeled "difficult," Katherine Heigl maintains a $30 million net worth.
Jesse Williams is richer than some of his Grey's Anatomy co-stars
In June 2019, Deadline reported that Jesse Williams signed a two-year contract to continue playing Dr. Jackson Avery in Grey's Anatomy's 16th and 17th seasons. Although there's no word as to what Williams will be making per episode in future seasons of Grey's, we do have a clue as to what he was making in 2018, as the details of his income were made public during a legal battle with ex-wife Aryn Drake-Lee.
According to court documents obtained by People, a forensic accountant deemed the actor to have an "extraordinarily high income" of over $521,000 per month. However, it's unknown how much of this monthly income comes from his work on Grey's Anatomy. People further reported that Williams was court-ordered to pay over $50,000 per month in child support, in addition to the $50,000 he was previously ordered to pay his ex. As of this writing, Williams' net worth is estimated at $12 million.
Grey's Anatomy star Patrick Dempsey is still worth a ton of money
Patrick Dempsey shocked fans in 2015 when he decided to leave Grey's Anatomy. It was hard to imagine the series with Dr. Derek Shepherd (aka Dr. McDreamy), but the show went on. And it also saved a pretty penny. According to The Hollywood Reporter, Dempsey was raking in around $400,000 per episode by the time he departed the show. His onscreen wife and costar Ellen Pompeo admitted to Variety in 2019 that Dempsey "was being paid almost double what [she] was in the beginning."
Despite making a ton of money on the series, the actor said it also came at a cost. "I think after a certain period of time, no matter how much money you make, you want control out of your own schedule," he opined to People. "It had been long enough. It was time for me to move on with other things and other interests," he later added. "I probably should have moved on a couple of years earlier. I stayed a bit longer than I should have." Despite giving up his six-figure per-episode salary, Dempsey's net worth is, as of this writing, estimated to be $60 million.
Grey's Anatomy star Eric Dane continues to make good money from acting on the small screen
From 2006 to 2012, Eric Dane portrayed Dr. Mark Sloan on Grey's Anatomy, but he was actually only supposed to play a bit part as the man with which Addison, played by Kate Walsh, had an affair. And then audiences fell in love with him. Dane became a series regular and, although his character's name may have been Mark Sloan, we all came to know him as Dr. McSteamy.
Although Dane told Glamour that he "loved" his character, he knew he "just didn't want to play that guy for the rest of [his] life." The actor continued, saying, "It's counterintuitive to what any actor wants to do with their career." So what happened to Eric Dane? After Grey's, he starred in the miniseries The Fixer and the series The Last Ship. Most notably, though, he went on to play Cal Jacobs in HBO's Euphoria, which has certainly contributed to his estimated $7 million net worth.
Grey's Anatomy star Sandra Oh is still making big bucks
Sandra Oh, one of the original stars of Grey's Anatomy, made the call to leave the series after ten seasons. "Creatively, I really feel like I gave it my all, and I feel ready to let her go," she said of her character Dr. Cristina Yang when speaking to The Hollywood Reporter. "It's such an interesting thing to play a character for so long and to actually get the sense that she wants to be let go as well. [Cristina] wants to be let go, and I am ready to let her go."
Oh went on to star in the hit BBC thriller Killing Eve alongside Jodie Comer and, as of this writing, has an estimated $25 million net worth. Regardless, she'll never forget her days on Grey's. "I feel like in 10 or 20 years, when I'm lounging around in my muumuu with a martini, I'm going to watch Grey's Anatomy from the pilot to whenever it ends," she told The Hollywood Reporter, "and I'm going to enjoy myself thoroughly and enjoy seeing all those moments and being able to see it with a new perspective."