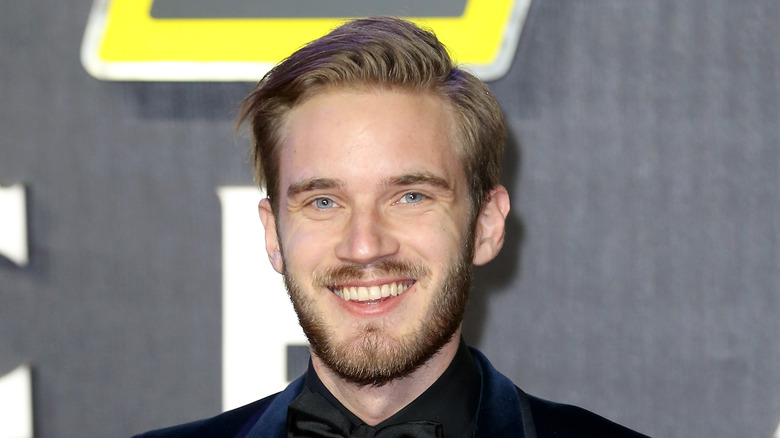 When it comes to the most successful YouTube personalities, everyone knows the big names. Folks like Markiplier and Jacksepticeye have been around too long for most people to not have heard their names in passing, even if they never watched their channels. With that in mind, it may not come as much of a surprise to hear who the richest YouTube gamer is in 2021. PewDiePie is still raking in the cash and the viewers, making an estimated $15 to $20 million a year.
According to Celebrity Net Worth, PewDiePie typically ranks as one of the highest-paid YouTubers among all genres of YouTube videos, but he's particularly unmatched in the gaming sphere. His net worth is estimated to be in the ballpark of $40 million.
With over 100 million YouTube subscribers, it's easy to understand how he's managed to amass such a fortune. PewDiePie started his channel back in 2010, and he's seen a crazy amount of success. While he has a Twitch channel, he hasn't streamed there in over five years, and he only has a fraction of his YouTube followers on the Amazon-owned platform. So what has PewDiePie been up to, and how is he handling all of the success?
PewDiePie is the highest-paid gamer on the internet, not just YouTube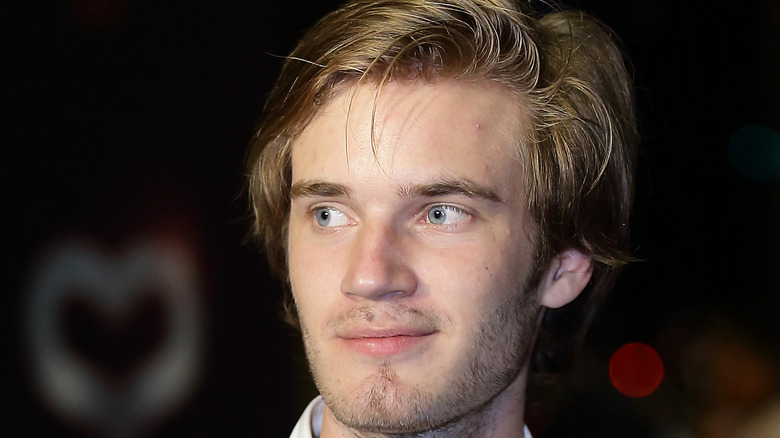 With many streamers making the jump from Twitch to YouTube gaming recently, there's been a lot of scrutiny surrounding what each platform can offer streamers. After the bombshell Twitch earnings leak that happened in October 2021, some fans have been able to understand easy to see why many streamers — including TimTheTatman and DrLupo — have left Twitch to head over to YouTube Gaming.
With the ability to bring in views while not being live, the possibility of making money increases. PewDiePie's estimated $15 to $20 million a year blows away even the top Twitch earners. According to a report from Business Insider, the top Twitch channel, CriticalRole, made well over $9.6 million in the year prior to the leak.
In other words, when it comes to gaming-centric channels, PewDiePie is the top-earner across the biggest streaming platforms. For streamers who are unhappy with how much they're making on Twitch, PewDiePie is living proof that YouTube is looking better and better.
PewDiePie made his origin story into a game
PewDiePie has had a hand in making games in the past, and he called one of them supposedly tells his "origin story." That game is "Poopdie," a dungeon-crawling mobile and PC title that's available on Google Play and iOS. The game takes players on an adventure to defeat the evil Samron with an army of… well, poops.
While it's not clear how his origin story impacted the game, PewDiePie was clearly feeling inspired when he dreamed it up. Let's be honest — who else would've made a game all about poop?
If you're interested in playing the game, it's available for free. For fans who want to watch PewDiePie himself play some of the game, he posted a video in which he commented on the title's amazing voice acting talent (hint hint, he's the narrator.) "Poopdie" is expected to release on Steam at some point in 2021.
Be warned — the game was so full of gross humor that Apple originally prevented the game from being published. However, it's on the iOS store now, so Apple users can experience PewDiePie's so-called origin story themselves.
PewDiePie was dedicated to YouTube from the start
PewDiePie originally went to college to study industrial economics and technology management. However, he dropped out of school to pursue his blossoming YouTube career.
In the beginning, his YouTube channel wasn't enough to sustain him, according to an interview with Swedish podcast "Sommar & Vinter i" (via Next Shark). With his parents being skeptical of his hopes of YouTube stardom, PewDiePie knew he has to get a job as soon as possible. Instead of giving up on his dreams, he supported himself by working as a hot dog vendor. However, this was just one of many hustles that kept him afloat in the years before his channel really took off.
PewDiePie mentioned in the same podcast interview that, in the early days of his YouTube career, he also sold original artwork to bring in money. After years of grinding away, his hard work has certainly paid off. Not only that, but the artwork would end up coming back into play with one of his future endeavors.
PewDiePie has released a book
Believe it or not, PewDiePie has also released a book. According to The Independent, PewDiePie scored his book deal back in 2015, resulting in "This Book Loves You." The book, released in 2015, is filled with a variety of wacky inspirational quotes and even some artwork from PewDiePie.
PewDiePie got the idea for the book from a fan on Twitter. Ultimately, the goal was to reach audiences in a "new way," separate from his regular video uploads. It was definitely a break from the typical gaming content that PewDiePie's known for, but the gamble paid off. On GoodReads, the book has netted 3.8 out of 5 stars, indicating that fans are pretty pleased with it.
While the overall reception of the book went well with PewDiePie's regular viewers, others were pretty split on how to feel about it. Some reviews called it silly and inappropriate, while others praised it for being a relatable and easy read. Ultimately, the book ended up being on New York Times' best seller list, so it achieved its goal of reaching PewDiePie's audience — and no doubt helped grow his viewership to what it is today.
Despite recent breaks, PewDiePie's still going strong
Although PewDiePie is the richest gamer on YouTube and continues to hustle, that doesn't mean that he's never needed some time off. In fact, he's taken multiple breaks from the platform, with his most recent one being in July 2021. However, those breaks have not resulted in a major blow to his finances.
In 2021, it was theorized that PewDiePie stood to lose up to $640,000 for his week-long break. Ultimately, that loss didn't make a big dent in his empire — and it didn't give any other YouTube gamers a chance at being number one, either. In 2020, when he took a break that lasted over a month, PewDiePie lost anywhere from $500,000 to $1 million.
While this is certainly a lot of money, PewDiePie was still able to make some change while he was gone, thanks to videos that had already been monetized. And as evidenced by his continued position in the top spot, the big break didn't set him back in the long run.