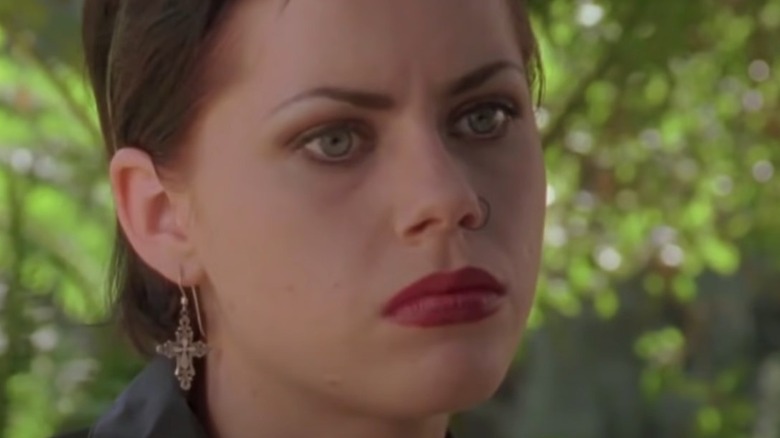 The iconic '90s film "The Craft" brought its magical tale of sisterhood and witchcraft to the big screen, eventually becoming a cult classic. The supernatural story follows transfer student Sarah Bailey as she becomes friends with the occult-practicing trio Bonnie, Nancy, and Rochelle. After being integrated into the girl's coven, their abilities become enhanced thanks to the power boost from their new addition. But, of course, everything comes with a price, and the teen witches quickly learn that power can become all-consuming. With plenty of magical elements, the film is absolutely the perfect watch for fans of spooky season and anyone looking to revisit some iconic '90s fashion statements.
Of course, since its release, the film's stars have gone on to pursue other entertainment and business ventures. Some of the actors have continued to succeed in the horror film genre, such as Neve Campbell, who stars in the "Scream" franchise films as final girl Sidney Prescott. However, others have continued to embrace their witchy roots by practicing forms of spirituality like Rachel True. The actor has worked in Los Angeles' Echo Park neighborhood as a professional tarot card reader and published a tarot card guidebook, in addition to her acting pursuits.
With such an unforgettable cast of characters, naturally, fans have been wondering what the talented actors behind "The Craft" have been up to since their days as supernatural spellcasters.
Robin Tunney has appeared in various television series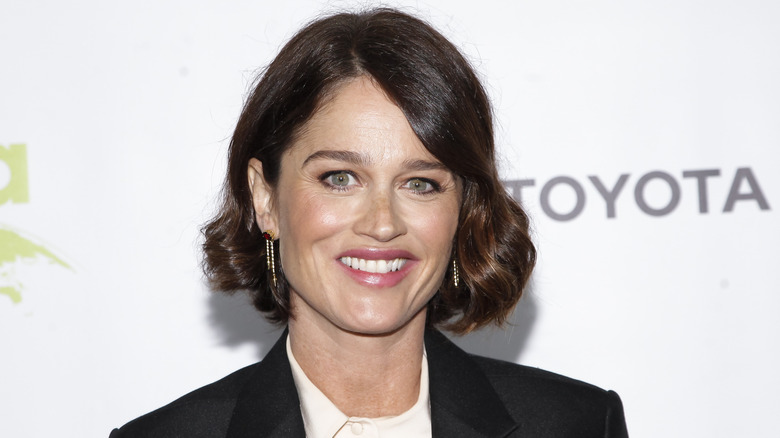 Even before her starring role in "The Craft " as Wiccan newcomer Sarah Bailey, actor Robin Tunney had already made a name for herself in the entertainment industry (via IMDb). The actor appeared in television series like "Class of '96," "Cutters," and "Law & Order," and she notably played Debra in "Empire Records." After joining the cast of "The Craft," Tunney starred in films like "Niagara, Niagara," "Julian Po," and "Montana." She even appeared in Tom Petty and the Heartbreakers' music video for "Swingin."
From 2005 to 2006, Tunney appeared in "Prison Break" as Veronica Donovan, and from 2008 to 2015, she starred as Teresa Lisbon in the CBS drama series "The Mentalist." In 2019, Tunney was in the short-lived ABC series "The Fix," playing Maya Travis, and in 2020, she appeared as Agatha Kaine in the Netflix film "Horse Girl."
In 2020, Entertainment Tonight reported that Tunney and her longtime partner Nicky Marmet had welcomed their second child. "We are thrilled to introduce you to Colette Kathleen. Oscar is now a big brother," Tunney stated via Instagram. The actor went on to say, "I gave birth January 8th and our hearts have gotten bigger whilst our rest has shrunken considerably."
Neve Campbell is still a Scream Queen
Even she was cast in "The Craft," the entertainment industry had already taken note of Neve Campbell thanks to her work in television series like "Catwalk," "Party of Five," and "Are You Afraid of the Dark?" After playing the shy witch Bonnie, Campbell continued to be a horror movie icon, playing Sidney Prescott, the recurring final girl, in Wes Craven's "Scream" movies. In between filming projects for the popular horror series, Campbell appeared in movies like "Wild Things" and "Panic," in addition to television shows like "Medium" and "The Philanthropist." More recently, she appeared in "Grey's Anatomy," "Mad Men," and "House of Cards."
In 2020, Campbell confirmed via Instagram that she would be returning to her horror roots for the fifth installment of the "Scream" franchise. Similarly, the official Twitter account for "Scream" confirmed Campbell's return, stating, "Hello, Sidney … It's OFFICIAL: The original Scream queen Neve Campbell is back."
According to Variety, Campbell was "apprehensive" about continuing the "Scream" franchise after director Wes Craven's death. However, the new directors for the fifth film managed to convince her to return. "They actually wrote me a letter and they said they basically are directors because of these films," the actor said. "They are directors because of Wes Craven and they're really so excited to be a part of these films and what an honor it is to do them, and that they really want to do justice to Wes and honor his legacy."
Rachel True wrote a tarot guidebook
With an extensive list of acting credits even before starring as the witty teen witch Rochelle in "The Craft" (via IMDb), some of Rachel True's most notable roles include starring in "Half Baked" and playing Mona on "Half & Half." True's more recent work includes the series "Better Things" and films like "Assault on VA-33" and "Agnes." Notably, True has spoken out about her negative experiences in the entertainment industry, calling out conventions for excluding her from "The Craft" cast reunions and platforms such as Showtime for not crediting her as part of the supernatural foursome.
Outside of acting, True continues to embrace her spiritual side. However, some might be surprised to learn that True's interest in the occult started long before "The Craft." According to an interview with Dazed Digital, True received "her first deck of tarot cards when she was just a teen." In 2017, LA Weekly reported that True worked in Echo Park as a professional tarot card reader. In 2020, True released a tarot guidebook called "True Heart."
She told The Root, "One of my hopes for this book would be to demystify and destigmatize these paper cards printed with ink." She continued, "There's nothing magical about the cards … The magic is what happens when you see the symbology and that hits you on a visceral level. And that feeling that comes up in you. That's actually the magic."
Fairuza Balk made an appearance in The Craft: Legacy
Even before her iconic role as the dark witch Nancy, Fairuza Balk already had quite an impressive acting resume (via IMDb). According to Dread Central, she first gained notoriety for her role as Dorothy in "Return to Oz," after being "chosen out of something like 50,000 kids." Additionally, "The Craft" wasn't even her first venture into the world of witches, with Balk starring as Mildred Hubble in the television movie "The Worst Witch." After "The Craft," she appeared in "The Island of Dr. Moreau," "American History X," and "The Waterboy." So naturally, fans of the actor are wondering what Balk is up to now.
More recently, Balk has played recurring characters in television series like "Ray Donovan" and "Paradise City." Notably, 2020 saw the actor return to her famous role as Nancy with a brief appearance in "The Craft: Legacy." In an interview with the Los Angeles Times to discuss her reprisal, Balk also reflected on her career. She explained that, though she hoped to pursue acting for "the rest of my life," she'd "stepped away from doing a lot of press because people just kept taking my words and rearranging them the wrong way and just depicting me as this crazy bad girl and it just really got old."
Besides acting, Balk explores other forms of art: "I paint and I write and I do music and mixed media." Further information on Balk's art projects is available on her website.
Skeet Ulrich played Jughead Jones' father on Riverdale
Shortly after playing the antagonistic Chris in "The Craft," Skeet Ulrich appeared as another villainous horror character, Billy Loomis, in the first installment of the "Scream" franchise. After making a name for himself in the horror genre as the teen heartthrob-turned-villain, Ulrich steadily continued to find work in the entertainment industry (via IMDb). He appeared in a variety of films, such as "Touch," "The Newton Boys," and "Chill Factor." Soon after, Ulrich began appearing in popular television series, including "Into the West," "Jericho," and "Law & Order" ("Special Victims Unit" and "LA").
In recent years, Ulrich became known for playing FP Jones, the father of Jughead Jones, on the popular CW series "Riverdale." However, in 2020, Variety reported that Ulrich, along with his fellow castmate Marisol Nichols (who played Hermione Lodge), would no longer be appearing regularly following the end of the fourth season. Later in an interview with Variety, Ulrich stated, "I got bored creatively," citing this as the reason for his departure. He went on further to say this was "the most honest answer."
Christine Taylor appeared in a number of comedy films
Even before her role in "The Craft," as the hateful teen Laura Lizzie, Christine Taylor was already making a name for herself in show business (via IMDb). She popped up in series such as "Hey Dude," "Saved by the Bell," and "Ellen." Taylor also appeared in films such as "Showdown," "Night of the Demons 2," and "The Brady Bunch Movie." After "The Craft," Taylor steadily continued to make appearances in popular series such as "Murphy Brown," "Seinfeld," and "Friends."
With a shift towards comedy films, Taylor continued to appear on the big screen in popular movies. Some of her most well-known work includes "The Wedding Singer," "Zoolander," and "Dodgeball: A True Underdog Story." Her more recent roles include appearances in series "Arrested Development," "Search Party," and "iCarly."
In regards to her personal life, Entertainment Tonight reported in 2017 that Taylor and Ben Stiller (with whom she shares two children) had broken up. In a joint statement to ET, the pair said, "With tremendous love and respect for each other, and the 18 years we spent together as a couple, we have made the decision to separate." However, it appears that Stiller and Taylor are back together, with Closer Weekly reporting that they had "reportedly called off their $200 million divorce." A source told the publication that the couple was "giving their marriage another shot."
The Craft star Cliff DeYoung is still pursuing his acting career
Though fans of "The Craft" know him as Mr. Bailey, Cliff DeYoung had already built up quite the extensive acting resume (via IMDb) by the time he played Sarah Bailey's clueless but well-meaning father. DeYoung had appeared in a variety of television shows and mini-series, such as "Centennial," "Matlock," and "Star Trek: Deep Space Nine." He'd also been in films such as "Dr. Giggles," "The Skateboard Kid," and "RoboCop 4." After "The Craft," DeYoung steadily continued to expand his acting resume, with numerous roles in television series like "Relativity," "Diagnosis Murder," "Melrose Place," "JAG," "CSI: Crime Scene Investigation," "Girlfriends," and "Alias."
In 2007, he played the role of Agent John Bonacheck in the soap opera "The Young and the Restless." Later, in 2008, DeYoung was in "Grey's Anatomy" for the episodes "Dream a Little Dream of Me: Part 1" and "Part 2." In 2020, he played Joe Logo in the comedy "Reality Queen."
Helen Shaver has shifted to working behind the camera
Before playing Nancy's troubled mother Grace in "The Craft," award-winning actor Helen Shaver had quite an impressive acting resume (via IMDb). Shaver notably appeared in films like "Desert Hearts," "The Amityville Horror," and "Open Season." Of course, after her role in "The Craft," Shaver steadily continued to make numerous appearances, starring as Rachel Corrigan in "Poltergeist: The Legacy" (which earned her a Saturn Award nomination for Best Genre TV Actress). Similarly, her performance in "The Outer Limits" earned her a CableACE award nominee for Actress in a Dramatic Series and a Gemini Award nominee for Best Direction in a Dramatic Series (via IMDb).
However, more recently, Shaver has shifted her focus to being behind the camera. In 2017, The TV Junkies interviewed the actor — who, in 2004, had been welcomed into Canada's Walk of Fame — to discuss her journey from actor to director. Shaver described how she "leveraged" her acting career in order to land her first directing gig, with The TV Junkies reaffirming that her journey to becoming a director wasn't without its struggles.
Still, Shaver has proved she has serious talent behind the camera. She's received recognition for directing episodes of popular series such as "Vikings," for which she earned numerous awards and nominations (via IMDb), and "Orphan Black," which earned her award nominations in 2015 and 2016 (via IMDb). Additionally, in 2021, WFMZ-TV reported that Shaver would receive a Living Legend Tribute at the 23rd Women's Image Awards.
Breckin Meyer writes for and stars in Robot Chicken
With an extensive list of acting credits, Brecklin Meyer's portrayal of Mitt Roger, an immature character in "The Craft," is far from his most well-known role (via IMDb). Even before his time amongst the supernatural spellcasters, Meyer had already appeared on the big screen in "Clueless" and played Chas Walker on "The Jackie Thomas Show." Of course, it was after "The Craft" that Meyer truly hit his comedy stride with films like "Road Trip," "Rat Race," and "Garfield." In addition to appearances in movies like "Ghosts of Girlfriends Past" and series like "Heroes," "Franklin & Bash," and "Good Girls," Meyer has also done voice work for well-known shows, such as "Titan Maximum" and "King of the Hill."
In addition to steadily working as an actor, Meyer writes and stars in the television series "Robot Chicken." In 2007, he spoke to IGN about his role in the animated series, staeting, "I've been a writer there for three years." In a separate interview discussing "Robot Chicken" with Game Skinny, Meyer shared, "My whole goal with the show from jumpstreet is I'm looking to make Seth [Green] laugh when I see him running the board. … I think that's one of the reasons our show has been kept around a bit because you see that fun, you hear that fun, that stupid goofiness that we have."
The Craft's Assumpta Serna is an acting coach
Even before her role in "The Craft," actor Assumpta Serna had already made waves in the entertainment industry for her performances in "I, the Worst of All," "Wild Orchid," and "Matador" (via IMDb). Of course, after playing Lirio Santana, the wise occult shop owner, Serna continued to steadily gain acting credits for both Spanish and English language work. Some of her most well-known features include the TV movie "Henry VIII" and the Spanish series "Aquí no hay quien viva."
In addition to working as an actor, Serna works with Scott Cleverdon as an acting coach. The two have accumulated "over 13,000 hours" teaching "more than 3,000 actors, directors, and filmmakers in 8 countries," according to Assumpta Serna's "School of Film Acting" YouTube channel. The channel has a wide variety of Spanish language videos that offer helpful information for anyone in the industry. "They bring exciting guests from all aspects of the performing arts particularly actors, film makers, directors, writers and musicians," the channel's description reads.