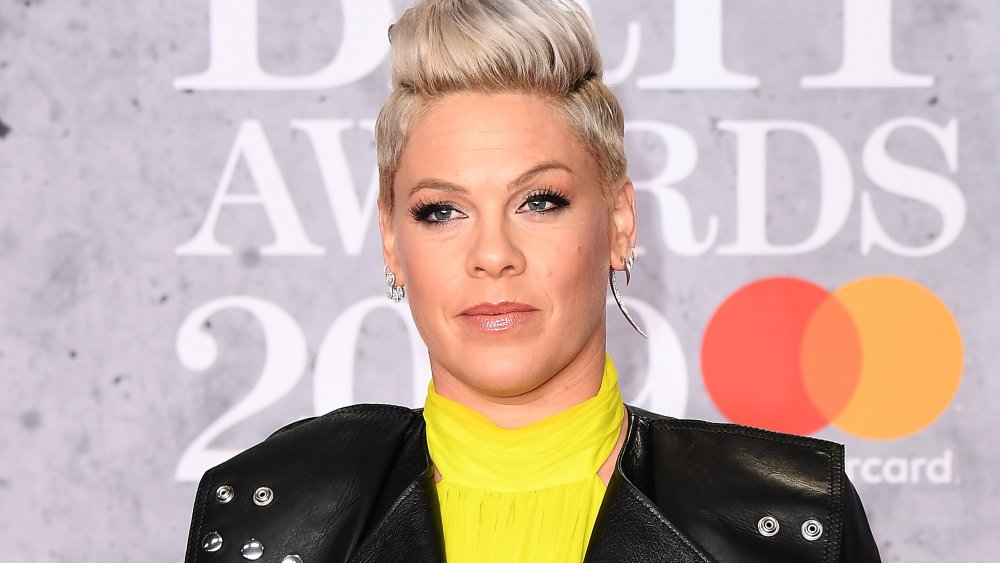 In early 2020, the novel coronavirus (or COVID-19) spread across the world, reaching the level of a global pandemic. Countries like Italy, Spain, China, and the United States were especially hard hit, and that included everyone from Average Joes to beloved celebrities.
In fact, several musicians have tested positive for the virus. Tragically, a few have passed away from complications related to COVID-19. But for the most part, these famous figures are recuperating and seem to be okay. Still, a pandemic of this scale is unprecedented in modern times, and when someone who's filled our lives with iconic songs and happy memories winds up in the hospital, it can take us all aback to hear the news about their health. So today, we're taking a look at all the influential and popular musicians known to have contracted the coronavirus — from hip-hop stars to opera singers and everyone in between.
Jackson Browne is dealing with mild symptoms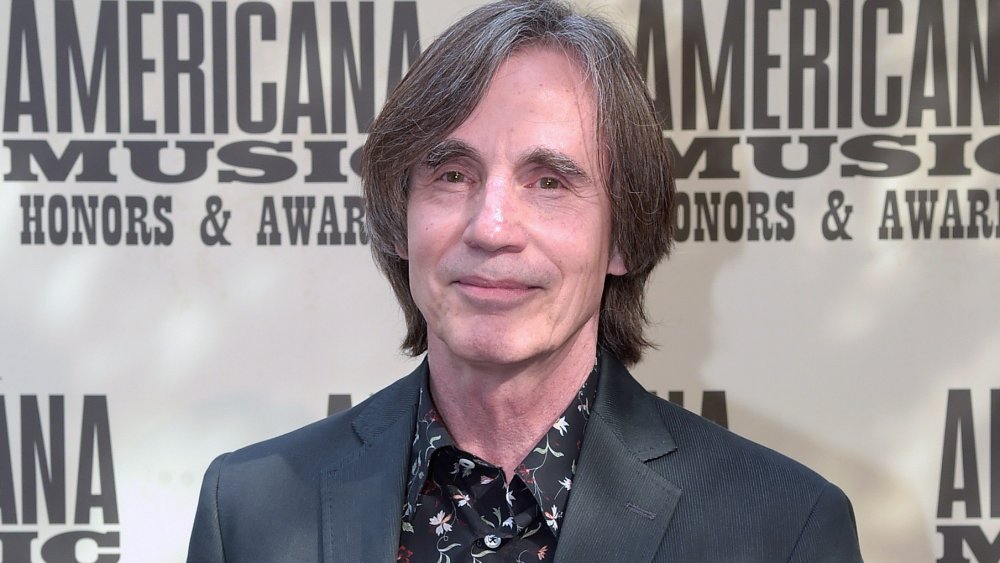 Apart from disco, the other major form of popular music most associated with the 1970s was the "California sound" — that smooth, mellow, country-pop-rock mixture. The biggest acts of this subgenre included the Eagles and, of course, singer-songwriter Jackson Browne. An inaugural act on adult rock-friendly label Asylum Records, Browne's honeyed, gently soulful voice and guitar strumming made him one of the most popular solo acts of the '70s and early '80s, with hit character study songs like "Running on Empty," "Doctor, My Eyes," and "Somebody's Baby."
After spending the last couple of decades focusing on causes, charities, and political protests, Browne was inducted into the Rock and Roll Hall of Fame in 2004. But in 2020, he became one of the most notable famous people to be temporarily sidelined by the coronavirus. "As soon as I had a small cough and a temperature, I tested," the 71-year-old musician told Rolling Stone. "My symptoms are really pretty mild, so I don't require any kind of medication and certainly not hospitalization or anything like that."
John Taylor says he's feeling okay
The early '80s version of a latter-day boy band like BTS or the Backstreet Boys, Duran Duran was an English New Wave five-piece that was full of guys who played their own instruments but were also very stylish and very pretty. And while lead singer Simon Le Bon was certainly a perfect pinup subject, Duran Duran bassist John Taylor gave him a whole lot of competition, thanks to both his looks and his clipped, booming style that picked up the low end on internationally successful hits like "Girls on Film," "Rio," and "Hungry Like the Wolf." Taylor also pursued other projects both during and after his time in Duran Duran, notably as a member of the supergroup the Power Station with singer Robert Palmer, and the band had a couple of big hits with "Bang a Gong (Get It On)" and "Some Like it Hot."
On April 5, 2020, Taylor revealed via his Instagram account that "almost three weeks" prior, he'd tested positive for the coronavirus. "Perhaps I am a particularly robust 59 year old — or I like to think I am — or was blessed with getting only a mild case COVID-19," Taylor wrote, "but after a week or so of what I would describe as a 'Turbo-charged Flu,' I came out of it feeling okay."
Pink has made a full recovery after contracting the coronavirus
In the rush of young, female pop singers that stormed onto the Billboard charts and Total Request Live in the early 2000s, Pink was a bit different than "Britney" and "Christina." Rocking symbolically cropped and dyed hair, her songs featured rock instrumentation, and her lyrics frankly discussed personal struggles, failings, and messages of healing. Still, it's her soaring and slightly raspy voice that propelled tunes like "So What," "Get the Party Started," and " Sober" to blockbuster sales and significant radio airplay.
Pink is certainly tough and resilient, qualities that could help her cope with the coronavirus. On April 3, 2020, the singer announced on Instagram that she'd tested positive for the disease two weeks earlier — as had her three-year-old son, Jameson — and had since made a full recovery. "My family was already sheltering at home, and we continued to do so for the last two weeks following the instruction of our doctor," Pink wrote on Instagram. "Just a few days ago, we were re-tested and are now thankfully negative."
But that's not where the story of Pink and COVID-19 ends. The singer pledged $1 million to the fight against the disease, earmarking half for the Temple University Hospital Emergency Fund in Philadelphia, where her mother, Judy Moore, worked for nearly two decades. The other half will find its way to the City of Los Angeles Mayor's Emergency COVID-19 Crisis Fund.
YNW Melly tested positive for the coronavirus while awaiting trial
The artist born Jamell Demons grew up in a violent, crime-riddled area of Florida, and he's detailed those experiences in his lyrics. He's one of the first and biggest "Soundcloud rappers," uploading his work to the music social network while he was incarcerated for a 2015 incident in which he fired a gun at three students near his high school. As he explained to Billboard, he was in prison one day when he "woke up and … had that chorus" for "Murder on My Mind," which became a top 20 hit.
After his release, Melly continued to release music, including a song with Kanye West, but he found himself in trouble again in February 2019 when two friends, Christopher "YNW Juvy" Thomas Jr. and Anthony "YNW Sakchaser" Williams, died at a Florida hospital after being shot, according to TCPalm. Believed to be the trigger man, Melly pleaded not guilty to two counts of first-degree murder and was awaiting trial in his capital murder case when he tested positive for the coronavirus. According to Page Six, he filed for an early, conditional release so that he may pursue better health care for the disease outside of prison.
Christopher Cross announced he had the virus on Instagram
As the '70s bled into the '80s and economic recession and a hostage crisis stressed out and upset millions of Americans, soft rock was the aural balm the nation needed. And at the helm of this cultural moment, Christopher Cross was the captain of an ultra-smooth, male-dominated subgenre known as yacht rock. He hit #1 with "Sailing," a sleepy, gentle song about the greatness of boats and being on them, as sung by a man with a sweet, high voice.
In 1981, Cross accomplished a feat at the Grammys unmatched until Billie Eilish in 2020 — he won all four major awards, taking home Record of the Year, Song of the Year, Album of the Year, and Best New Artist. But because tastes change quickly, Cross didn't score a top 40 hit after 1984, but he still toured and maintained a large fan base, whom he told in April 2020 about an alarming health scare. "I'm sorry to report that I am among the growing number of Americans who tested positive for the COVID-19 virus," Cross wrote on Instagram, going on to say, "Although I am fortunate enough to be cared for at home, this is possibly the worst illness I have ever had."
David Bryan's condition is improving
Bon Jovi began life as a hair metal band, and the New Jersey combo was lumped in with the likes of Poison and Whitesnake thanks to its members' giant dos, screeching guitar licks, and videos shot in arenas empty of fans but full of fireworks. But Bon Jovi weathered the death of hair metal in the early 1990s, evolving into a more straight-ahead, mainstream pop rock band. And part of the credit for Bon Jovi enduring as a legacy act goes to David Bryan. While not as famous as lead singer Jon Bon Jovi or guitarist Richie Sambora, Bryan has added keyboards to the band's extensive list of hit songs since 1983.
Sadly, the story of Bon Jovi and its members is a tragic one, and Bryan has experienced more than his fair share of health scares. He once accidentally sliced off part of a finger and endured months of painful physical rehabilitation. He once caught a parasite during a tour of South America, and in March 2020, he contracted the coronavirus. "The first symptoms were flu-like, with a low level fever around 100, with body aches and headaches," Bryan told Variety. After it became difficult to move and breathe, his doctor prescribed antibiotics, which slowly improved the keyboardist's condition.
Houston rapper Scarface has contracted the coronavirus
Both for his solo work and as a member of seminal '80s and '90s group the Geto Boys, Scarface is an icon of the Houston rap scene and the hip-hop world in general. Scarface brought the Geto Boys its biggest success with the nightmarish, PTSD-describing "Mind Playing Tricks on Me," a #1 rap hit in 1991.
However, in an interview with fellow Geto Boys member Willie D — held over Zoom, the internet chat service that's exploded in popularity during recent, widespread stay-at-home orders — Scarface broke the news that he'd been diagnosed with the coronavirus and had fought an extremely hard battle with the disease. "I been to the point where I felt like I was going to die," Scarface said. "I'd be laying down and I couldn't get comfortable because it was like an elephant sitting on my chest, bro. I could not breathe, I couldn't sit up."
Scarface said his symptoms started out as a throat irritation, but then he needed hospitalization. At one point, the rapper said, his kidneys failed. "I'm thinking I may be on the back end of it, because I've probably had it for so long."
Marianne Faithfull was hospitalized with COVID-19
Virtually synonymous with the wild, go-go British rock scene of the 1960s, Marianne Faithfull hit it big as a pop chanteuse with "As Tears Go By" in 1964 when she was just 1 years old (and before the Rolling Stones recorded it). Further British Invasion singles and her headline-grabbing relationship with Mick Jagger would only increase her fame and reach. In the '70s, drug use and severe laryngitis completely changing Faithfull's sweet and clear voice into lower, raspier territory, which she unveiled with the 1979 comeback album "Broken English" and which is on full display in her top 40 hit collaboration with Metallica, "The Memory Remains."
On April 5, 2020, Faithfull's manager, Francois Ravard, told the media that his client was under treatment in a London hospital for the coronavirus. In addition to her career-altering struggles with drugs and a medically changed voice, Faithfull has also previously struggled with hepatitis C and breast cancer. "We all wish her well and a full and speedy recovery," Ravard said.
Placido Domingo is doing okay after self-isolation
Opera isn't as universally popular an art form now as it was a couple of hundred years ago, and you could probably count on one hand the number of opera singers that the average person can name. Actually, you'd probably just need three fingers.
In the 1990s, "The Three Tenors" toured and recorded albums, and they were giants of their genre — deep-throated titans blessed with superhuman voices: Jose Carreras, Luciano Pavarotti, and of course, Placido Domingo. One of the most famous opera vocalists on the planet, Domingo was already massively successful and beloved throughout the opera houses of Europe. In fact, he sang his signature role, the title character in Verdi's Otello, more than 200 times.
In a Facebook post on March 22, 2020, Domingo broke the news that he'd tested positive for COVID-19 and had gone into self-isolation with his family. "Currently we are all in good health, but I experienced fever and cough symptoms." On March 31, the 79-year-old singer was feeling much better. "I continue my therapy and rest," he said on social media (via the Los Angeles Times).
Slim Thug is feeling better after testing positive for COVID-19
Houston rapper Slim Thug is remarkably prolific, as he has a lot to say about his life and living in a hip-hop hotbed. Since 2000, he's released 12 solo albums, 18 self-distributed mixtapes, and eight albums with his collective, the Boss Hogg Outlawz. No matter what happens, he's part of the culture forever, as his enduring single "Like a Boss" has a titular refrain that's entered the common vernacular. And Slim Thug has had plenty of other radio hits, including "Check On It," the #1 hit collaboration with Beyoncé, "3 Kings" (with T.I. and Bun B), "I Ain't Heard of That" (with Pharrell Williams and Bun B), "I Run" (with Velawolf), and "So High" (with B.o.B.).
On March 24, 2020, the rapper took to Instagram (via Billboard) to announce his positive coronavirus test results, which came as something of a surprise. "As careful as I been self-quarantined and staying home — I might have went and got something to eat, stayed in my truck, mask, gloves, everything on — my test came back positive." He added that he'd had a slight fever and a cough but was feeling better after just a few days.
Sara Bareilles has fully recovered from her illness
Singer-songwriter Sara Bareilles is probably best known for her breakout single, the 2007 top five hit "Love Song," as well as the empowering 2013 smash "Brave." She also served as a judge on the NBC singing competition show The Sing-Off before moving on to musical theater, starring as Mary Magdalene in NBC's live version of Jesus Christ Superstar and writing the music and lyrics for the Broadway adaptation of the Adrienne Shelly film Waitress.
Bareilles went on to star in the show, too, first in the original New York run and then in London's West End, until performances were called off indefinitely on March 13 due to concerns over the spread of coronavirus. It's unlikely Bareilles would've been able to perform anyway, as she'd been diagnosed with what she said on social media (via Billboard) was a "very mild" case of the illness. "I'm fully recovered, just so you know," Bareilles said on April 2.
Ray Benson tested positive but has only suffered minor symptoms
Austin band Asleep at the Wheel reinvented and expanded American music in the 1970s, combining traditional styles like Western swing and Texas-specific country music with rock, folk, and Americana to create a sound all its own. And leader Ray Benson led the charge. Asleep at the Wheel is essentially his band, with a changing lineup of nearly 100 musicians over the decades, and he brought his sensibility and sound to dozens, producing other artists like Vince Gill, Suzy Bogguss, and Merle Haggard. The band, and Benson's history and style, meshes and runs parallel to PBS' Austin City Limits, where Asleep at the Wheel has performed ten times, dating back to the first episode in 1976.
On March 31, 2020, shortly after celebrating his 69th birthday, Benson announced that he'd tested positive for the coronavirus and had experienced minor symptoms, feeling "very fatigued" and "dizzy." "Doctor says if nothing further comes up like elevated temperature, respiratory, cough etc., I should be in the clear in the coming weeks," Benson told USA Today.
Christian music star Sandi Patty and her husband both tested positive
Singer Sandi Patty has been so instrumental to the development of gospel pop, or contemporary Christian music as it's more commonly known, that her nickname in the genre she's dominated is simply "The Voice." For her songs of praise, Patty has won five Grammy Awards, and at the Dove Awards (the Christian music world's Grammys), she was named Female Vocalist of the Year from 1982 to 1992, which is just a small fraction of her 40 overall wins from that organization. Among her many Christian radio hits, there's "Another Time, Another Place," "Forever Friends," and "He Watches Over You."
Via an Instagram post on March 17, 2020, Patty shared that the coronavirus tests for both herself and her husband had come back positive. "I am at home, and Don and I are under quarantine for the next 14 days," she wrote. By April 7, Patty reported that she was once again feeling "good!!!!!!!"
Radiohead guitarist Ed O'Brien in all likelihood had the coronavirus
Radiohead is one of the biggest bands of its generation and certainly among the most innovative and creative. After emerging as a grunge-like combo with the 1993 single "Creep," Radiohead slowly transformed into a harder, more experimental band with more in common with King Crimson and Pink Floyd than Nirvana or Pearl Jam. Driving a lot of that unique and out there sound is guitarist Ed O'Brien, who's been part of the group since 1985, when it was known as On a Friday.
On March 23, 2020, O'Brien posted an all-text message on his Instagram account, announcing that he had the coronavirus … or at least he was pretty sure he did. "I've been at home with flu-like symptoms for a number of days now," he wrote. "It is most probably the coronavirus." He revealed that he'd lost his senses of taste and smell (which are less common but still notable symptoms of COVD-19 infection). O'Brien didn't get tested because he was self-isolating and wanted to save a test for a more "vulnerable" person. Five days later, O'Brien posted a video message with the good news that he was "better."
Sturgill Simpson got COVID-19 while on tour
Sturgill Simpson is among the most popular and acclaimed musicians of his generation. While billed as a country musician, that label doesn't explain Simpson's breadth and versatility as a singer-songwriter. He emotionally growls through his compositions that are a little country, but with plenty of rock, Americana, and folk elements, and his 2016 opus A Sailor's Guide to Earth earned a Grammy Award nomination for Album of the Year. Simpson spins stories that people can relate to, and in 2020, he faced a problem millions have now dealt with: the novel coronavirus.
In an Instagram post that included a shot of himself in a medical mask, Simpson explained that on March 13, just three days after he returned home from a tour of Europe and the eastern U.S., he hit an emergency room due to "chest pains, fever, and pre-stroke blood pressure levels." Despite the first two being among the most common signs of COVID-19 infection, the attending physician wouldn't test Simpson as the disease was rare and he hadn't been in Europe during a period of widespread infection, "which we now know is incorrect," Simpson added.
On April 6, nearly a month later, Simpson and his wife were tested "after finally finding a drive-thru testing facility outside a National Guard depot." Four days later, "after almost one month without any symptoms," Simpson received a call from the Nashville CDC with a positive result.
Babyface is recovering from the coronavirus
Along with songwriting and producing partner Antonio "L.A." Reid, Kenneth Edmonds, better known as Babyface, crafted the dominant sound of mainstream R&B in the 1990s. He's responsible for some of the most definitive and memorable songs of the era, including Toni Braxton's "Another Sad Love Song," TLC's "Baby-Baby-Baby," and Boyz II Men's "End of the Road." He's also a performer in his own right. Between 1989 and 1996, Babyface hit the top 40 nearly a dozen times with tunes like "It's No Crime," "Never Keeping Secrets," and "When Can I See You," which consists of little more than just Babyface and his acoustic guitar.
On April 10, 2020 — his birthday — Babyface announced on Twitter that some time earlier, he and his family had all tested positive for COVID-19. "It's an incredibly scary thing to go through," he wrote, but he added that he was "happy to report we have now tested negative and are on our way back to full health."
Joe Diffie passed away after contracting the coronavirus
Country music crossed over into the pop music world in a big way in the early '90s, thanks to charismatic hitmakers like Billy Ray Cyrus, Garth Brooks, and Joe Diffie. Diffie mixed the slickly produced pop sensibility of the era with a twang and down-home relatability that evoked classic country stars of eras long gone by, like Hank Williams and Hank Williams Jr. Music fans flipping over to CMT wouldn't go long without seeing one of Diffie's fun videos for his huge hits, like "Third Rock From the Sun," "John Deere Green," and "Bigger Than the Beatles."
Diffie scored his last big hit in 2000, but he continued to tour and record. Sadly, he made headlines again in 2020 when he tested positive for the coronavirus. Diffie developed severe complications, and on March 29, 2020, the country crooner passed away at age 61.
Adam Schlesinger passed away from complications due to COVID-19
Fountains of Wayne had a string of minor hits — "Radiation Vibe," "Sink to the Bottom" — before scoring a major smash in 2003 with "Stacy's Mom," a power pop ode to sexy mothers. Adam Schlesinger played bass in Fountains of Wayne while serving as its main songwriter, a role he also held in the bands Ivy and Tinted Windows.
And if there was an incredibly catchy and wry song in a movie or TV show in the '90s and 2000s, there's a good chance Adam Schlesinger had a hand in its creation. He wrote the melodiously wonderful "That Thing You Do" from the film of the same name (for which he received an Oscar nomination), as well as tunes for Music and Lyrics and Josie and the Pussycats. Schlesinger's master craftsmanship and hook-divining abilities suited him well as the music producer for Crazy Ex-Girlfriend. The CW musical comedy series featured a couple of original songs in every episode, and Schlesinger helped compose more than 150 of them.
Diagnosed with symptoms of COVID-19, Schlesinger was admitted to a hospital in Poughkeepsie, New York, where he was placed on a ventilator and sedated to help his body recover. His condition worsened, and on April 1, he died from complications of the coronavirus at age 52.
John Prine was hospitalized and later died from COVID-19
There are a handful of American singer-songwriters so original, influential, and idiosyncratic that they rank with the great poets of the English language. Nobel Prize winner Bob Dylan is one of them, and so is John Prine. Straddling country, folk, bluegrass, and other traditional, rootsy styles on the dozen-plus albums he's recorded since the early 1970s, Prine has crafted multiple highly regarded, oft-covered songs like "Illegal Smile," "You Never Even Called Be By My Name," and "Grandpa Was a Carpenter." He's also an innovator on the other side of the music, breaking away from the industry establishment in 1981 to form his own label, Oh Boy Records.
In 2019, Prine was inducted into the Songwriters Hall of Fame, and in January 2020, he received a sterling tribute from his peers and successors in the form of a Grammy Lifetime Achievement Award, along with Bonnie Raitt performing his song "Angel from Montgomery," a hit for her in 1974. However, after beating cancer, Prine was hospitalized on March 26, 2020 for symptoms of COVID-19. Soon thereafter, he was intubated, and his wife and manager Fiona Whelan Prine said that the situation was "critical." Fortunately, on March 30, Whelan Prine filed an update on Twitter regarding the singer-songwriter, noting that he was now stable. Sadly, his condition later regressed, and on April 7, Prine passed away. He was 73.
New Wave sideman Matthew Seligman passed away from COVID-19
While the bass is usually an instrument that necessarily fades into the background to keep the rhythm, Matthew Seligman played his with melody and energy. He joined the influential post-punk band the Soft Boys right before the recording of its second album, Underwater Moonlight, and after the group split up, he became a sought-after session and touring musician. Most famously, he backed David Bowie during his Live Aid set in 1985 while he also worked with several New Wave and alternative rock luminaries, including Morrissey, Tori Amos, and the Thompson Twins.
In early April, Seligman was admitted to St. George's Hospital in London after exhibiting symptoms of COVID-19 infection. Soon thereafter, he was placed in a medically-induced coma and was on a ventilator for two weeks. According to a Facebook post by friend and collaborator Thomas Dolby, Seligman suffered a stroke on April 17, and doctors predicted he wouldn't survive more than 24 hours. After he was slowly withdrawn from mechanical ventilation, Seligman died later that day. He was 64.
The coronavirus took young rapper Fred the Godson
In the early 2000s, when Jay-Z was the president of Def Jam Records, it's said he nearly signed emerging Bronx rapper Fred the Godson (Frederick Thomas), according to Pitchfork. The deal supposedly fell apart when Hov left the label, leaving Fred without ever signing with a big company. He didn't need to — after releasing his '90s throwback-flavored mixtape Armageddon in 2010, he landed a spot in XXL magazine's "Freshman Class" of 2011, alongside superstars like Meek Mill and Kendrick Lamar. He continued to make mixtapes and do independent projects and was especially prolific in the last few years, putting out four releases since 2017, most recently Payback in March 2020.
On April 6, 2020, Fred the Godson tweeted an image of himself in a hospital room wearing an oxygen mask and hooked up to a ventilator system, writing, "I'm in here with this Covid-19 s***! Please keep me in y'all prayers!!!" According to Complex, the rapper had recovered somewhat, only to tragically regress once more and pass away on April 23. Fred the Godson was 35.
DJ Jazzy Jeff is certain he contracted the coronavirus
As the first half of the duo DJ Jazzy Jeff and the Fresh Prince, Jeff Townes helped popularized rap, bringing it to mainstream attention without sacrificing its integrity through humorous story songs like "Parents Just Don't Understand," "Girls Ain't Nothing But Trouble," and "Summertime." The musical partnership abated when the Fresh Prince, a.k.a. Will Smith, focused on his acting career, but he included Townes in his sitcom, The Fresh Prince of Bel-Air. Townes played Smith's ne'er-do-well friend Jazz, typically tossed out the front door by Uncle Phil.
In early March 2020, Townes deejayed at a party for a ski resort in Idaho, and a few days after returning home to Delaware — right around the time that Tom Hanks announced he'd contracted the coronavirus and the NBA shut down when Rudy Gobert tested positive for the illness — he got sick, losing his senses of smell and taste and experiencing fever and breathing difficulties. As testing wasn't widely available yet, Townes wasn't screened, but diagnosed with pneumonia and sent home to recover. "I've had the flu before, and I've had pneumonia before. As sick as I was, I have never been that sick," Townes told CNN. "So, there was no doubt in my mind that I had Covid."
Dave Greenfield died after testing positive for the novel coronavirus
The Stranglers formed in 1974 and were associated with the punk rock movement because they were an edgy, British band in the late '70s. But the band predated punk and were far more ambitious than to learn just three chords. That was mainly due to the inclusion of Dave Greenfield, a songwriter and master of the keyboards who would've done just fine in a keys-driven prog-rock band like Yes or Emerson, Laker, and Palmer. While not the band's frontman, he did write a lot of their songs, including its most successful single, the baroque-influenced "Golden Brown," which reached #2 in the U.K. and was later a standout on the soundtrack to Guy Ritchie's Snatch.
According to a statement on the Stranglers' website, Greenfield was hospitalized for some time to treat health problems, and during his stay tested positive for the novel coronavirus. A week later, he passed away. Greenfield was 71.
The coronavirus claimed boy bander Chris Trousdale
Back in 1999, when preassembled boy bands were absolutely the hottest thing in music, TMZ reports a group called Dream Street came together. The hook with this: As opposed to the older teens and young adults in groups like NSYNC and the Backstreet Boys, the boys in this boy band were tweens and young teens — roughly the same age as its target audience. Organizers recruiters performers from Broadway musicals, including 14-year-old Chris Trousdale, a veteran of major shows like The Sound of Music and Les Misérables. Best known for launching the career of early 2000s teen idol Jesse McCartney, the group scored some minor hits like "It Happens Every Time," "Sugar Rush," and "I Say Yeah," before breaking up in 2002 over financial disputes with management. Trousdale moved into acting, logging appearances on Shake It Up, Days of Our Lives, and Lucifer.
On June 2, 2020, just days before his 35th birthday, Trousdale died from complications of COVID-19 infection in a hospital in Burbank, California.
Doja Cat dismissed the severity of coronavirus before acquiring it
The rapper and singer born Amala Dlamini came to prominence with her 2018 viral hit "Mooo!," and in 2019, she topped the Billboard Hot 100 with the single "Say So." Doja Cat has made the news for scandals as often as she has for her music, including her use (and defense of) a derogatory homosexual slur and use (and apology for) a derogatory African-American slur.
Another controversial act in the still-developing career of Doja Cat: She blew off the threat of coronavirus in the early days of the pandemic in March 2020. "I'm gonna get corona and then I'm gonna get a Corona, 'cause I don't give a f*ck about corona, b*tch. It's a flu," the singer-rapper said in an Instagram video. "I'm not scared. Y'all are p*ssies. Period. You just take some Mucinex and drink some water and tea and sleep." That being said, Doja Cat told Capital XTRA in July 2020 that she'd later contracted the coronavirus. "I don't know how I got it, but I got it," she said. "I'm okay now. It was a four day symptom freak out, but I'm fine now."
Reggaeton singer J Balvin is recovering from COVID-19
After just a decade in the music business, Colombian singer José Alvaro Osorio Balvin — or just J Balvin as he's professionally known — is already one of the most popular and bestselling Latin artists of all time, generating millions of singles sales and more than a billion streams. A pioneer in urbano music styles, particularly reggaeton, which blends elements of hip-hop with traditional Latin American music forms, J Balvin helped bring Spanish-language pop into the extremely English-dominated American mainstream with smash-hit crossover singles like "Mi Gente," "Ritmo," "X," and the chart-topping "I Like It," with Cardi B and frequent collaborator Bad Bunny.
J Balvin has had a huge couple of years, which unsurprisingly earned him an invite to perform at the 2020 MTV Video Music Awards. The singer had to cancel his appearance in the wake of his announcement that he'd contracted the novel coronavirus. "At the moment, I'm just getting better," J Balvin said in a pre-recorded acceptance speech for the Premios Juventud 2020 awards (via CNN). "My message to those that follow me, young fans and people in general is to take care. This isn't a joke. The virus is real and it's dangerous."
The coronavirus put Devo's Mark Mothersbaugh in the ICU
As much of a work of performance art as a band, Devo operated from the satirical philosophy that humanity was devolving, and its shows, costumes (including flower pot-like hats called "energy domes"), and music reflected that. Its ironic, samples-and-synth-driven New Wave attracted a cult audience and generated one big hit when "Whip It" hit #14 on the Billboard Hot 100 in 1980. Devo leader Mark Mothersbaugh carried on the band's sound as a prolific composer. Among his hundreds of credits: the music for Rugrats, The Royal Tenenbaums, and The Sims.
While he attempted to socially distance and work remotely, Mothersbaugh told the Los Angeles Times, he still caught the coronavirus in May 2020. Just four days after feeling exhausted and running a fever, he was in the ICU and hooked up to a ventilator at an LA hospital. There Mothersbaugh lay for 18 days, suffering from severe delusions. "I had this whole elaborate story of how these kids sold me to an ambulance company that then got some sort of a payment for delivering COVID patients to their ICUs. I totally believed it," he said.
It wasn't until August 2020 that Mothersbaugh was fully recovered and able to reunite with his family. "Everything's become more devolved than I would have imagined possible," he said. "For anybody that's doubting whether the coronavirus and COVID-19 is real, it's really real."