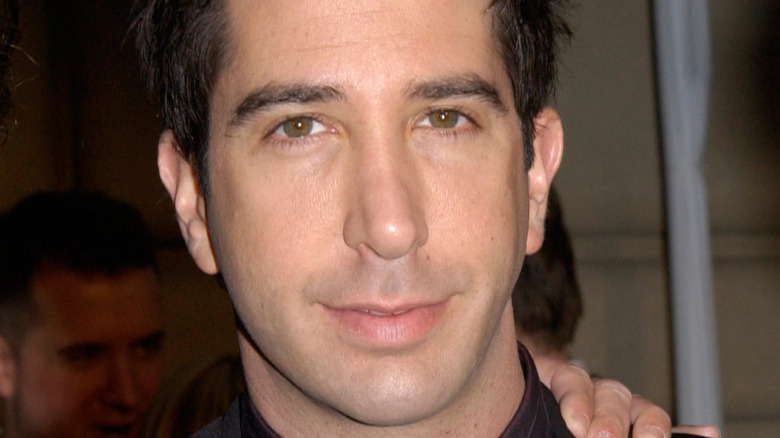 No show was more popular in the early aughts than "Friends." It practically defined an entire generation of TV watchers who can quote whole passages of lines and randomly laugh when they hear the word "pivot." Sure, large chunks of the show wouldn't fly now, but it's still a cultural phenomenon.
Even now, 17 years after the final episode aired in May 2004, people eagerly await the "Friends" reunion. Good thing, too, because the long-awaited reunion will finally stream on May 27 and will feature the entire cast along with some special guests.
The show made stars of its main cast: Jennifer Aniston, Courteney Cox, Lisa Kudrow, Matt LeBlanc, Matthew Perry, and David Schwimmer. Many of them went on to star in movies and other television shows. Cox and Kudrow even starred in shows that became cult favorites, and Aniston became a bona fide movie star. They haven't been back together as a cast for a while, so it's no wonder the reunion is generating so much buzz.
Despite how big the show made them, the cast of "Friends" went through tragedy both during and after the show.
Matthew Perry struggled with his addictions on set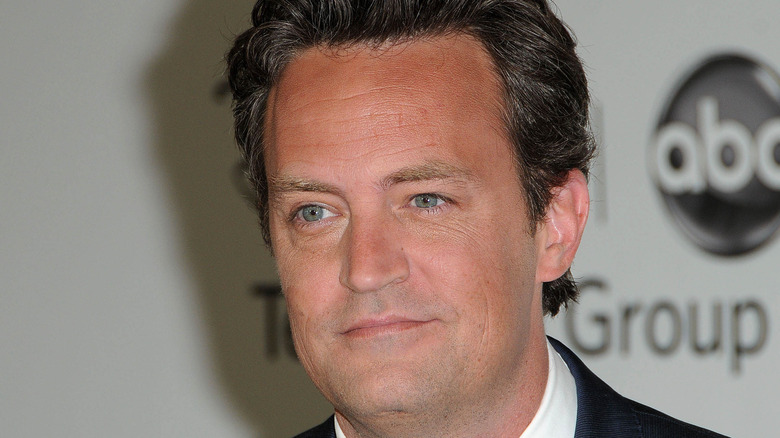 Fans might think Matthew Perry was a lot like his character Chandler Bing. And yes, he can be funny and sarcastic like Chandler, but his life hasn't been all smiles. Many fans forget that Perry struggled with addiction and has been public about how difficult sobriety is. According to Biography, Perry claims he doesn't remember three of the years he worked on the show, between Seasons 3 and 6, due to his addiction.
Perry told The New York Times an injury was at the heart of addiction. He was prescribed pain medication, and then he began taking it with alcohol and other substances. He first went into rehab in 1997 and again in 2001.
Perry would often try to detox by himself, Biography said, and it impacted the set of "Friends." LeBlanc said he approached Perry about going to rehab, but this was met with indifference. All of his co-stars have said they all tried to get him help while on the show, but it was ultimately up to Perry to choose to get better. He said the choice to go to rehab became clear when he felt he wasn't going to survive the next day.
He is now an advocate for rehab and even helped establish a sober living facility in Malibu. Sobriety, though, is a constant struggle, and Perry admitted he reentered rehab in 2011 as part of his continuing recovery.
If you or anyone you know is struggling with addiction issues, help is available. Visit the Substance Abuse and Mental Health Services Administration website or contact SAMHSA's National Helpline at 1-800-662-HELP (4357).
Jennifer Aniston had to deal with divorce and a judging public
Out of all the cast members of "Friends," Jennifer Aniston is probably the one who got the most famous. Well, at least tabloid famous. For someone whose hair had its magazine covers, it kind of makes sense.
Aniston had starred in several movies during the run of "Friends," but it wasn't her star turn in "Along Came Polly" that made everybody in Hollywood talk. It was her marriage to Brad Pitt that got tongues wagging.
Aniston and Pitt were the golden couple of Hollywood, explained Marie Claire. The pair began dating in 1998 and made their public debut during the Emmy Awards the following year. The two married in July 2000 with a wedding that redefined the term media circus. Helicopters were hovering around their wedding. Pitt even appeared on an episode of "Friends" where he played Ross's friend who hates Rachel, Aniston's character. But the fairy tale didn't last forever.
Pitt and Aniston announced their divorce in 2005, reported Vanity Fair. While Aniston remained America's sweetheart, the public began commenting on her decision not to have children over the years. She wrote in HuffPost about her anger at being reduced to a body and decried people's fascination and insistence that women should have children to be complete.
Matt LeBlanc's personal life suffered after the show
Yes, LeBlanc had a bunch of roles and even headlined several sitcoms. He's even found more international fame by getting several roles in British TV shows, including one where he played a version of himself. But the years after "Friends" ended found LeBlanc adrift and his personal life in disarray.
According to The Telegraph, his daughter with wife Melissa McKnight started suffering seizures shortly after she was born in 2004. It turned out LeBlanc's daughter had a form of dysplasia. To make matters worse, LeBlanc had been caught getting cozy with another woman. McKnight and LeBlanc divorced in 2006, though the two remain friendly.
LeBlanc told The Guardian that he now spends his time in his ranch in California to take care of his daughter. He also feels that people expect him to be as funny or crazy as Joey Tribbiani. In reality, LeBlanc said, he's more serious, but fans just have this expectation because of what they see on the show.
Courteney Cox's life became sitcom fodder
When she hung up her clean-freak hat as Monica Geller, Courteney Cox moved on to another hit show, "Cougar Town." That show seemed to mirror much of her life.
While she was on "Friends," Cox had been married to David Arquette. They met in 1996 while filming "Scream" but split up in 2010. They finalized their divorce three years later, said People. The former couple had a daughter together and decided to co-parent. In her new show, Cox played a recently divorced woman rejoining the dating scene. She later got engaged with Snow Patrol singer Johnny McDaid.
As sad as her divorce was, Cox went through some hard times while on "Friends." Before giving birth to her daughter, she went through a rough time conceiving. In an interview with NBC, she said that the toughest episodes for her were when Rachel was giving birth. During that time, Cox had been undergoing fertility procedures. She suffered a miscarriage around the time they filmed Rachel going into labor, and Cox had to act happy and crack jokes.
Tragedy hit guest stars, too
While the main cast rightfully got a lot of credit for all the show's success, "Friends" also had many great guest stars. Some of these guests, however, fell victim to tragedy, too.
Per Mirror, guest star Stan Kirsch, who played Ethan, a guy who dated Monica, died by suicide in 2020. He was 51.
Alexis Arquette, a sibling of Cox's ex-husband David Arquette, showed up on "Friends" as a server in drag in several episodes. Unfortunately, she died from cardiac arrest in 2016 after battling HIV for several years. Arquette had been a fixture in the Los Angeles nightlife scene, said The Hollywood Reporter, and her death came as a shock to many.
Another guest actor on the show who died was Taylor Negron. Negron played Monica's boss, Alessandro, and offered her a job as head chef. He was diagnosed with liver cancer in 2008. He succumbed to the disease in 2015 when he was 57. Paul Gleason, who portrayed Phoebe's boss in her former life as a financier, also died from cancer. Gleason, also in "The Breakfast Club," had lung cancer thought to be connected to visiting his father in construction sites where he was exposed to asbestos.