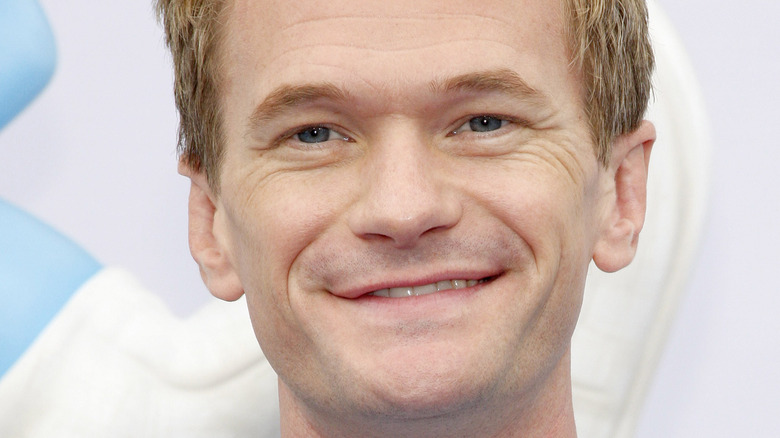 Whether you're familiar with his childhood work as Doogie Howser, or you know him best as Barney Stinson on "How I Met Your Mother," odds are, you've seen a Neil Patrick Harris performance at one time or another. The man has been everywhere; with a career spanning decades of television, feature films, theater, and more, Harris' success has made him into a household name.
Anyone who knows his work is already well-acquainted with Harris' broad array of talent, and it should come as no surprise to learn that he's made quite a lot of money over the years. The actor has built an extensive resume, and he shows no signs of slowing down his domination of the entertainment industry anytime soon.
Harris began working as a professional actor at a fairly young age, and he's managed to avoid the trappings of child stardom to mature into a successful adult. His work continues to expand, and his success is evident in the salary he commands and the homes and extravagant items he's been able to afford over the years. Because of his immense talent, Neil Patrick Harris has managed to build up an estimated net worth of $50 million, according to Celebrity Net Worth. This is the journey he took on his road to that sum.
He started out in feature films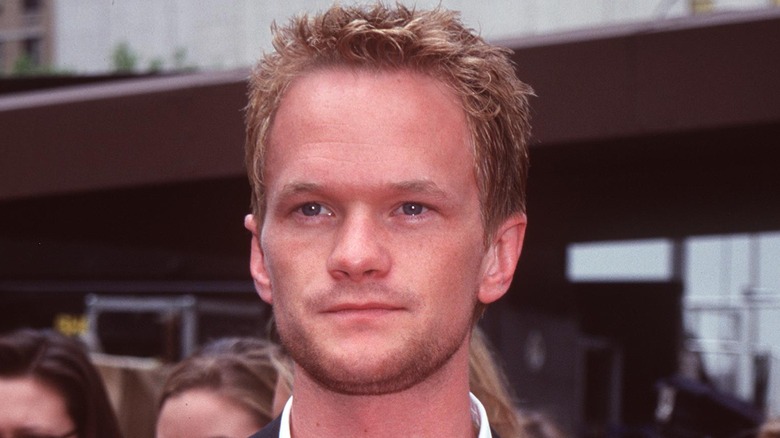 When Neil Patrick Harris entered the entertainment industry, he hit the ground running with a feature film. As he told Andy Warhol for Interview, while he was attending drama camp as a kid, he was discovered by playwright Mark Medoff and wound up in the 1988 Whoopi Goldberg film "Clara's Heart." That performance, which was the young actor's first professional gig, earned him a Golden Globe nomination.
That same year, he played Billy Johnson in "Purple People Eater" and Danny Harland in the made-for-TV movie "Too Good to Be True." This was just the beginning of a long career in film, though Harris wouldn't act prominently in movies as a child. His next significant part in a feature arrived with 1997's "Starship Troopers," and from then on, he continued to build the movie side of his filmography: Harris' film credits include "The Smurfs," "The Muppets," and "The Matrix Resurrections."
Harris is well aware that his career trajectory has been pretty remarkable. "It happened for me from such an early age that it all seemed like a lark," he said in Rolling Stone. "Like, a crazy, fun trip that you win on 'The Price Is Right.'
Neil Patrick Harris doesn't have a showbiz family
It's not uncommon for a child actor to come from a family of talented people already working in the industry. That's not the case for Neil Patrick Harris, who grew up in Albuquerque and comes from a family of attorneys. As Rolling Stone recounted in a 2014 profile, his parents, Sheila Scott Harris and Ronald Gene Harris, worked as lawyers, and they also owned and operated a restaurant for a while. His older brother, Brian Harris, also helped run the family restaurant. Suffice to say, they didn't exactly have a foot in the entertainment industry.
Despite the family's life outside of showbiz, Neil's parents supported his interest in acting. Shortly after he nabbed a part in "Clara's Heart," he scored his breakout role in "Doogie Howser, M.D." and ended up finishing high school via tutor. But before he graduated, he already had a Golden Globe nomination under his belt and was the lead on a hit series. Oh, and he was, as he shares in "Choose Your Own Autobiography," living on his own in Los Angeles.
While he did enjoy his parentless lifestyle in Hollywood, it sounds like things didn't get too out of hand. In his memoir, Neil describes himself as "a dull and crappy drunk," whose inhibitions are loosened by alcohol, though never to the point of doing "anything tabloid-worthy."
He's a prominent theater performer
Neil Patrick Harris is a big theater fan. His Instagram is filled with photos of Playbills of the many shows he attends, and he continues to star in both on- and off-Broadway productions. Whether he's directing "Rent" for an event at the Hollywood Bowl or acting opposite Anne Heche in "Proof," it's clear that the world of theater is a big piece of his life.
Oh, and may we not forget about that time he starred as Hedwig at the Belasco Theatre's production of "Hedwig and the Angry Inch" in 2014 — even though his husband didn't think it was a fit. "I told him he was too old," David Burtka said in Rolling Stone. Regardless, Harris took the job and made it his own — oh, and he ended up taking home a Tony Award.
Chatting with TimeOut about "Hedwig" and making a return to the stage in 2014, he said he didn't know if he'd be doing more theater in the near future. "My life has been wonderfully filled with lots of things happening simultaneously, and that's the greatest blessing professionally," he said. "But it would be nice to enjoy the culture and not have to be the one performing."
TV has worked out for Neil Patrick Harris
Neil Patrick Harris has found fame and fortune thanks to film and theater, but most people know him from television. Over the years, Harris has appeared in dozens of television shows, but he's best known for two characters. The first, and one of his most successful, is Douglas "Doogie" Howser, who he played on 97 episodes of "Doogie Howser, M.D."
Playing Doogie launched his career in a major way, and he went on to nab role after role on the small screen. One moment, he's in an episode of "Family Guy." The next, he's belting out "Dream On" alongside Matthew Morrison's Will Schuester on "Glee." His most prominent TV role, of course, came in 2005 when he was cast to play Barney Stinson in "How I Met Your Mother" — and that's where he's made the most money in his television career. According to Forbes, Harris earned $400,000 per episode in the final season. Evidently, he was raking in quite a bit more than his co-stars. According to Celebrity Net Worth, fellow main cast members like Alyson Hannigan and Jason Segel were pulling in $225,000 an ep.
While "HIMYM" has been good to the bank account, David Burtka is reluctant to let their kids see it. Harris told Yahoo Entertainment in 2021, "I think my husband told them that 'How I Met Your Mother' was not appropriate for them to watch, maybe because Barney is always such a cad."
The many hosting gigs of Neil Patrick Harris
One of Neil Patrick Harris' strengths is his commanding stage presence, and he's been asked to host a lot of gigs over the years. He's hosted the Tony Awards on several occasions, and each time he's at the helm, he performs a decidedly elaborate song and dance number, which tends to make the rounds on the Internet. The most famous of these is likely his 2011 opening number, "It's Not Just For Gays Anymore," which highlighted Broadway's more widespread appeal.
Of course, Neil Patrick Harris' work with the Tony Awards isn't the only function he's hosted. His long list of emcee credits includes the Emmys, World Magic Awards, and, of course, the Oscars. History was made when he was named the presenter of the 87th Academy Awards, as he was the first openly gay man to do so. Ahead of Hollywood's Biggest Night, he joked to Ellen DeGeneres that her record-breaking selfie stunt from the previous year was a tough act to follow, calling it his "biggest concern."
He almost certainly wasn't concerned about how much he'd be raking in that evening. According to The Hollywood Reporter, the fee for taking the reins at the Oscars sat somewhere between $15,000 and $25,000 back in 2013 — not bad for a one-night job.
He's also an author, producer, and more
Neil Patrick Harris' career has seen him hosting award shows, appearing in numerous television shows, theater performances, and plenty of films, but that's not all he's done. Harris has become a successful author, having published several books over the years. His memoir, "Neil Patrick Harris: Choose Your Own Autobiography," dropped in 2014, and it hit The New York Times Bestseller list. Harris also writes for a younger audience via his young adult series, "The Magic Misfits." He's also quasi-credited as "Barney Stinson" on several books that capitalize on his character from "How I Met Your Mother," all of which are referenced on the character's still operational blog.
While promoting "The Magic Misfits" series, he talked to WBUR about why he felt compelled to pen YA books. "Reading and literacy and literature and the tactile book has always been something that's been really important to me growing up, and as a parent, even more so," he said. And as for the magic part of the equation? Well, as anyone who's kept up with him knows, magic just so happens to be one of his long-standing interests. "I think because I have such weird likes that kind of run all over the place, putting together a middle grade fiction series was exactly where my brain often sits," he shared.
NPH also put out a one-person board game called Box One, has racked up producer credits, and lent his voice to video games. Barney keeps busy.
His husband's done well for himself too
In a 2006 People interview, Neil Patrick Harris came out publicly as gay, noting that there had been "speculation and interest in my private life and relationships" at that time. Less than a decade later, he and longtime beau, actor and chef David Burtka, tied the knot. Opening up about the history of their relationship in a feature for Out Magazine in 2012, Harris shared, "I initially fell for David harder than he fell for me. I was in love with him before he was comfortable saying it, and I think that speaks to our past experiences." In 2010, Harris and Burtka welcomed twins Gideon and Harper via surrogate.
Harris and Burtka's marriage has intertwined their finances. According to Celebrity Net Worth, they have a combined net worth of $53 million. Much of Burtka's net worth has been built through his work as a chef, stage and screen acting roles, and a gig as an entertainment news correspondent for E! News.
While having a solid career in the entertainment industry is all well and good, it is not Burtka's top priority. As he said in the aforementioned Out piece, "I always thought that family was the most important thing in life, and no matter what I do, whether being a chef or an actor or a dancer, being a dad is what I do best."
Neil Patrick Harris' pricey properites
Like many successful people in the entertainment industry, Neil Patrick Harris has acquired numerous properties over the years. In 2013, he and David Burtka purchased an 8,000 square-foot townhome in Harlem, which was initially a bed-and-breakfast. They reportedly paid $3.6 million for the property, which was featured in Architectural Digest. As the pair shared in their tour for AD, one of the home's many special features happens to be an "apothecary cabinet" from which guests get to pick a souvenir after they sign the house's guestbook.
Before scooping up their Harlem home, they lived in a house in the Sherman Oaks neighborhood of Los Angeles. According to the Los Angeles Times, they sold it in 2014 for about $3 million before moving to the East Coast. But wait, there's more: In 2017, Hedges reported that the couple acquired a 13.5-acre property in East Hampton for $5.5 million — down from the listed price of $7.49 million. In 2021, the couple listed the Harlem property, which they converted into a single-family residence, for $7.325 million, per The New York Times.
According to Hedges, the couple's East Hampton home has its own tennis courts, pool, barn, and a whopping four fireplaces. Talk about a cozy place to kick up your feet. And by "cozy" we mean "massive and spectacular."
He's landed many endorsement deals
Neil Patrick Harris has embraced several products over the years, leading to some presumably profitable endorsement deals. He's hocked everything from American Airlines to Heineken Light. Other brands he's supported over the years include Old Spice, Axe Apollo, and Neuro Sleep.
Harris' 2014 American Airlines deal had him appearing in the company's "Glory Days of Flying" campaign. Per The New York Times, Harris was featured alongside Grace Kelly, Julianna Margulies, and Gregory Peck as the carrier's most glamorous actors from the past and present.
That same year, Harris began working with Heineken to endorse its Heineken Light Beer via a series of commercials. As The New York Times reported at the time, Harris was tapped for an 18-month deal with the company, which didn't disclose how much money it paid the actor. He went on to do a bunch of spots for the brand, including one 2017 ad where he, as stated in a press release, "makes an attempt to hypnotize viewers" into trying the light version of the beer.
Throughout his adult career, Harris has lent his dignified yet humorous tone to various products. In an ad for Old Spice, he presents himself as a "Former make-believe doctor" while wearing a physician's lab coat. It's just one of many times the former child actor has poked fun at his early success. Harris' endorsement earnings haven't been disclosed to the public, but the numbers are likely nothing to sneeze at.
Neil Patrick Harris is quite generous
Neil Patrick Harris has been a philanthropist for years. Throughout his long career, he's given his money and time to a plethora of organizations. Per Look to the Stars, the roster includes the AIDS Healthcare Foundation, the LeBron James Family Foundation, the Motion Picture and Television Fund Foundation, the Elton John AIDS Foundation, and dozens more. In addition to his own philanthropy, Harris has worked with his husband and children through a number of charitable efforts to establish, as he said in Yahoo Entertainment, "a valuable and much-needed perspective on life." This includes taking the kids to "help deliver meals to those less fortunate," which they often do around the holidays.
Another philanthropic venture Harris has worked on involves Coca-Cola and RED, which operates through an initiative called Project Last Mile. The project aims to teach organizations and governments how to effectively distribute medical supplies and medicines the "last mile" to communities in rural Africa. As Harris explained to Yahoo Celebrity, "The trucks with Coke can get into tiny towns, which means so can the trucks with medications."
Per CharityBuzz, Harris has also auctioned off Zoom Meetings and "A Night Out" with him and David, which is difficult for the couple to schedule, but they make it happen. Harris and his family prefer to get involved with charities in lieu of donating money, which has helped to pull in a great deal of support from his fans all over the world. While he likely does donate money to some charities, that information has not been made public.
He's made some extravagant purchases
Neil Patrick Harris has made some substantial purchases over the years outside of real estate investments. While he's not going around buying a dinosaur skull like Nicolas Cage, he has forked over dough for some pricey items. One such acquisition came via an auction when he picked up a stretching portrait from Disneyland's Haunted Mansion, which he talked about on "The Late Show with James Corden." As he told the late-night host, he shelled out "way too much" on the House of Mouse artifact, but wouldn't give an exact number. However, the auction results are easy to google: According to the AP, the piece set him back $172,000.
When Harris and his family still lived in Harlem, their home was decked out with collectibles and top-tier amenities, and he showed it off in his "73 Questions" video for Vogue in 2016. In the segment, Harris walks the camera through his Harlem home, pointing out a number of interesting items. One of his most valuable possessions is one he paid nothing for — the booth from "How I Met Your Mother," which he stole when the series wrapped.
His home included a popcorn machine, player piano, movie memorabilia, L.C. Smith typewriter, and several valuable pieces of art. According to Artspace, he's purchased works by Gideon Rubin, Ed Ruscha, Ahmed Alsoudani, and Kehinde Wiley, Banksy, and many more. Needless to say, the collection sounds legen — wait for it — dary.