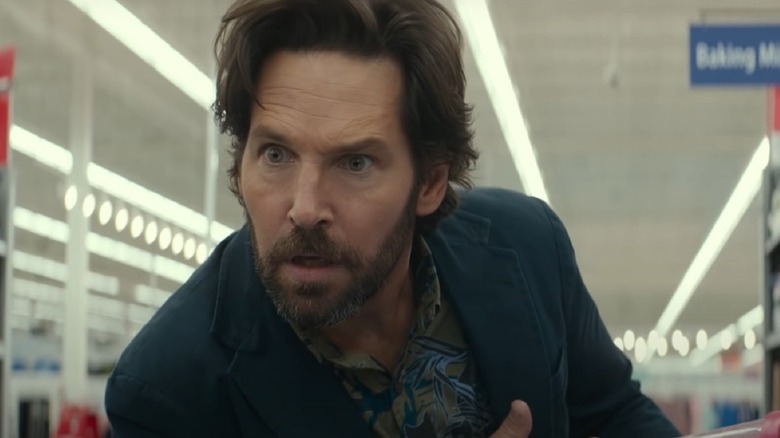 In 2021, nearly four decades after the original and five years after the divisive reboot, we're getting a new film in the "Ghostbusters" franchise. The film was announced in early 2019, to everyone's surprise, and was revealed to be a family affair all around. Jason Reitman, son of original "Ghostbusters" director Ivan Reitman, helmed the new project, which serves as a direct sequel to "Ghostbusters" and "Ghostbusters II" and features a mother and two children at the heart of the story. The creative pedigree of the film and some intriguing early images were enough to get fans of the beloved franchise invested, and the anticipation levels went up a notch when the first trailer dropped in late 2019. It was all shaping up nicely for Sony, but the studio's long-awaited "Ghostbusters" sequel became one of the many movies affected by the coronavirus pandemic.
We've had to wait way longer than initially expected for the new "Ghostbusters" movie to arrive in cineplexes, but, thankfully, that wait is almost over. When will Jason Reitman's installment be released? Who are the new young stars of the franchise? Will the original cast be reprising their roles? For the answers to these questions, and everything we know about the plot of the movie (one thing is clear: there's something strange in the neighborhood), read on.
What's the release date for the new Ghostbusters?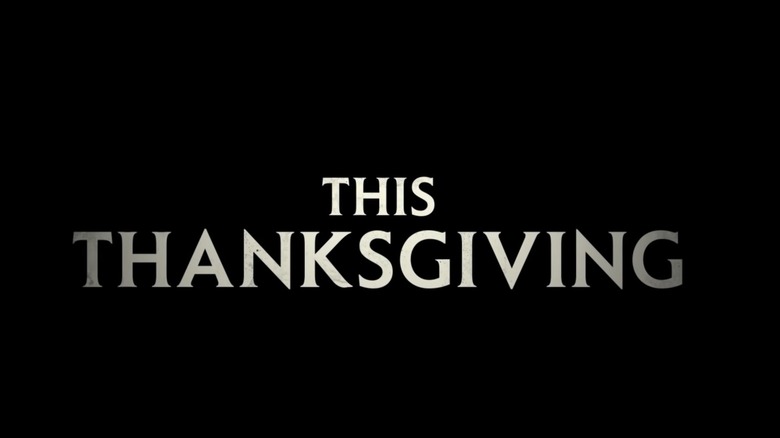 "Ghostbusters: Afterlife" seemed to come together as a legitimate movie idea and not just a pipe dream within a matter of days. In reality, it took shape behind the scenes as Jason Reitman developed his script, so there was a lot happening under the surface that we didn't see. In January of 2019, the first reports of Reitman's involvement in a new Ghostbusters film arrived, followed the next day by a nostalgic teaser trailer that worked very hard to capture all the Ghostbusters aesthetic that fans love so much. Then, before the month was even out, we got word of the release date. Reitman confirmed via his Twitter account that the film would hit theaters July 10, 2020, right in the prime summer movie release season.
Then, COVID-19 happened. "Ghostbusters: Afterlife" has been moved back multiple times over the course of the coronavirus pandemic. The film was initially bumped to March 5, 2021, but as that date drew closer, it became apparent that it wasn't going to be possible. A new release date of June 11, 2021 was set (which would have been 37 years to the day that the original film premiered), though sadly that was also too soon. "Ghostbusters: Afterlife" is now expected in late 2021: Sony settled on November 11 to begin with, but the studio moved the release date back to November 19 after Paramount's "Top Gun: Maverick" (pushed to 2022) vacated the premium, pre-Thanksgiving spot.
What's the title of the new Ghostbusters movie?
For nearly a year after the would-be 2020 "Ghostbusters" film was announced via a very nostalgic teaser trailer, we had no idea what to call it that would officially distinguish it from the other three films in the franchise so far, two of which are already just called "Ghostbusters." For a while, "Ghostbusters 2020" seemed like the best we could do, and the filmmakers didn't seem too concerned with throwing out another title that would change that. In December of 2019, though, we got word that another title for the upcoming sequel film was brewing, and it's a very appropriate one. The British Board of Film Classification has to approve all trailers that will be released in the U.K. ahead of their launch, which means they had to file an approval notice for the new "Ghostbusters" trailer. When they did, the BBFC also revealed that the film has a new title: "Ghostbusters: Afterlife."
That feels like a very good title choice indeed, and not just because all "Ghostbusters" films deal with the spirits of the dead. Based on everything we've seen so far, the new film will deal in some major ways with the legacy left behind by the original Ghostbusters team, which will be carried on in some way by a new generation of young people. So, the Ghostbusters — as both an in-universe team of ghost hunters and as a hugely influential media franchise — still have an "afterlife."
Who's joining the cast of Ghostbusters: Afterlife?
In discussing his new take on "Ghostbusters," Reitman has noted that his idea for the film began a 12-year-old girl carrying a proton pack, and that image ultimately expanded to include a whole family. Now, as the film draws closer, we're getting a sense of what that family looks like thanks to its all-star cast.
The 12-year-old in question will be played by Mckenna Grace, a rising young talent who's been seen in everything from "Captain Marvel" to "Chilling Adventures of Sabrina" to "The Haunting of Hill House" just in the last couple of years. To play Grace's apparent mother in the film, Reitman turned to Carrie Coon, one of the most gifted actresses of her generation who's shown her talents in TV series like "Fargo" and "The Leftovers" and films like "Gone Girl" and "Avengers: Infinity War." To play Coon's son, Grace's character's probable brother, the film went with Finn Wolfhard, best known to fans for his work as Mike Wheeler on "Stranger Things" and as Richie Tozier in "It: Chapter One" and its sequel, "Chapter Two."
In June, we got word that comedy superstar-turned-superhero Paul Rudd had also joined the cast.
The original Ghostbusters reunite for Afterlife
So, a new original cast is in place for the story of "Ghostbusters: Afterlife," but if the film is truly being set up as a sequel to "Ghostbusters II," what about the cast of the original films? Many of them appeared in cameo roles in the "Ghostbusters" reboot back in 2016 (albeit as different characters), so why wouldn't they be interested in returning to their original roles for a new chapter in the old continuity?
In June of 2019, Sigourney Weaver seemed to confirm in an interview that she was indeed reprising her role as Dana Barrett. "It's going to be crazy working with the guys again," she said, apparently referring to co-stars Bill Murray, Dan Ayrkroyd, and Ernie Hudson. Things got a little more concrete on the returning cast front when Dan Aykroyd confirmed in September 2019 that he would be returning to the franchise along with "most of the original people." By the end of 2019, Murray, Hudson, Weaver, and Annie Potts were all confirmed to be on board in some capacity.
At the beginning of 2020, Vanity Fair ran a report from the set of "Afterlife." While the publication was strictly banned from revealing anything about the plot of the film, an extended conversation with Murray confirmed that something special was in store for the iconic characters. "The script is good. It's got lots of emotion in it. It's got lots of family in it, with through lines that are really interesting," the actor said. "It's gonna work."
Jason Reitman and the Ghostbusters legacy
Jason Reitman's feature film directorial career began in 2005 with the release of his debut film, "Thank You For Smoking." Since then he's become known for a particular style that often walks the line between comedy and drama, as seen in films like "Juno," "Up in the Air," "Tully," "Young Adult," and most recently "The Front Runner." His films are often small in scale, more devoted to exploring the intimacy and absurdity of human relationships than to big set pieces, and his comedy usually evolves out of interaction between characters and not out of a deliberate attempt to set up and then pay off gags. He's collaborated frequently with screenwriter Diablo Cody and with actors Charlize Theron, Jennifer Garner, Vera Farmiga, and others.
Though he's undoubtedly formed his own writing and directing style, Reitman's interest in filmmaking has its roots in family. He is the son of actress Genevieve Robert and writer/director Ivan Reitman, who's best known for his films "Stripes," "Kindergarten Cop," and yes, "Ghostbusters" and "Ghostbusters II."
The "Ghostbusters" franchise is woven into the fabric of Reitman's life, so much so that he had a cameo in the second film back in 1989, amusingly as a kid who tells the Ghostbusters that his dad says they're "full of crap." A sci-fi comedy about ghost hunters isn't exactly in line with his previous films, but when it was announced that he would helm the new film, his familial ties to the franchise helped it all make sense.
Ghostbusters: Afterlife teasers
It took awhile to see more than a few images related to Reitman's new take on "Ghostbusters," and what we did see consistently leaned heavily on nostalgia. The first teaser, which arrived in January 2019, begins with a wide shot of a large metal building, like a barn or a garage, in the middle of a wooded area. We start to hear strange sounds from the building's partially open door, accompanied by flashing lights. The camera pushes in closer and closer to the door as the lights and sounds continue, and at one point a crackle of energy jumps from off-screen that looks similar to the light emitted by a proton pack.
Then, as Elmer Bernstein's classic score swells, the camera closes in on something large wrapped in a tarp, and the tarp billows up to reveal it's the Ghostbusters' old ride, ECTO-1, just sitting in storage somewhere. It's an intriguing tease indeed.
In the summer of 2019, Reitman posted a pair of images to his Instagram account from the set. In one, we meet the new family at the heart of the film, with Coons, Grace, and Wolfhard joined by the two generations of directors. In the other, we get another look at the ECTO-1, this time simply a close-up of its wheel.
Who will Paul Rudd play in Ghostbusters: Afterlife?
So, what do we really know about what's in store for us in "Ghostbusters: Afterlife"? We know that the film is set in "Ghostbusters'" original continuity, and that at least some of the original characters from the franchise will play a part in the new story. We also know that the ECTO-1 seems to be sitting in a barn somewhere, and that many of the new characters in the film are part of a family unit. Now, we know a little more about one of the biggest stars to sign on.
In September 2019, producer Ivan Reitman revealed that Paul Rudd's character in the film is "a seismologist who's come to this small town because they've been having mysterious earthquakes," and also ends up teaching summer school. The earthquakes are likely tied to paranormal events, and the summer school aspect could create the connection between Rudd's character and the family at the film's center.
What's the plot of Ghostbusters: Afterlife?
Though we knew almost immediately that "Afterlife" would be a direct continuation of the world we last saw in "Ghostbusters II," for nearly a year after the film was announced we didn't have any major clues as to what the new film's plot would actually focus on. That all changed in December 2019, when writer/director Jason Reitman spilled some new details at last.
The film will center on a family made up of mom Callie (Carrie Coon), her daughter Phoebe (Grace) and son Trevor (Wolfhard). The family's life is changed when Callie inherits some property from a father she never knew, and the three of them pull up roots and move to a small town in Oklahoma. There, they begin to discover they're part of a legacy they'd never dreamed of, and Phoebe and Trevor realize the property is also home to the original Ghostbusters gear, including the ECTO-1.
"Trevor and Phoebe are about to find out who their grandfather was and whether they're ready to pick up the proton pack themselves," Reitman explained to Vanity Fair. The director remained cagey about just who the kids' grandfather was, but looking at the cast in photos from the set, it didn't take a doctor of parapsychology who collects spores, molds, and fungus to guess.
What's in the Ghostbusters: Afterlife trailer?
The first trailer for "Ghostbusters: Afterlife" finally arrived in early December of 2019. Much of the trailer follows the two kids at the heart of the story, Trevor and Phoebe, as they get used to life in the small Oklahoma town their mother has dragged them to, but as the footage goes on, a stranger picture starts to emerge. Eerie green light starts to emit from an old pit outside of town, and as Paul Rudd's character, local science teacher Mr. Grooberson, explains, they're also experiencing weird seismic activity that there's no logical explanation for. Then the kids bring an old ghost trap they found in their farmhouse to school, and Mr. Grooberson realizes they must have a connection to the Ghostbusters.
It's here that another layer of intrigued is introduced, as the trailer reveals that there hasn't been a real ghost sighting in three decades. The Ghostbusters, once regarded as heroes, are now forgotten legends relegated to archival footage on YouTube. Armed with this knowledge, Phoebe and Trevor begin to seek out more information about their long-lost grandfather, who the trailer reveals was indeed Dr. Egon Spengler, one of the original four Ghostbusters. From there things kick into high gear with a montage of supernatural phenomena, shocking ties to the past, and of course a joyride with ECTO-1. While the trailer doesn't divulge any new footage of the returning "Ghostbusters" cast, it does provide a nostalgia kick by playing Bill Murray's speech about fate from the 1984 original over clips of the kids.
Ghostbusters beyond 2021
The 2016 "Ghostbusters" reboot is a film that arrived after years of speculation and tinkering with the franchise. People (Dan Aykroyd in particular) had been trying to get the series back to the big screen for quite some time, and while the 2016 film didn't jumpstart a new series, it did open the door for things like Reitman's upcoming film. Now that we're getting "Ghostbusters: Afterlife," the door is open even wider for other future ideas.
Those future ideas also apparently include a "Ghostbusters" prequel called "Ghostbusters High," which Aykroyd has written as a potential feature film that could then a launch a TV series chronicling how original heroes Peter, Ray, and Egon first met as a teenagers back in 1969 in New Jersey. Though he was excited about the idea, Aykroyd also cautioned that "Ghostbusters High" is just one of a number of ideas he and the Reitmans (Ivan Reitman has remained aboard the franchise as a producer) are exploring for what comes next.
Aykroyd explained that "we have other stuff after the Jason Reitman-helmed movie. We have at least one or two other concepts for the Ghostbusters, and then we'll look at doing the prequel, which will be a perfect button on all we've done up to that point." In other words, if you like "Ghostbusters," just keep an eye out, because we could be far from finished with the franchise.
Reviving classic Ghostbusters details
Jason Reitman grew up with "Ghostbusters," not just as a fan of the franchise but as someone who literally walked on the set while his father Ivan directed. For his planned sequel, recreating the same look and feel he remembered from the original films was important, and because of his father's connections to the beginnings of the franchise, he had the resources to make it all work.
Even when it came time to film a teaser for the film, Reitman went to great lengths to replicate key details from the 1980s for the sequel, up to and including finding the original letters used to make the film's posters.
"We went back to the work files for the sound of the proton pack. And we went back to the stems of Elmer Bernstein's score," Reitman said. "Just for where it says, in the teaser, 'Summer 2020,' we went back and found the original physical vinyl letters they used to create the 'Ghostbusters' poster in 1984. Rescanned them and then our titles guys reprinted them. We filmed the titles. Not like in a computer. We shot physical titles with a light and smoke effect, because that's how they would have done it back in the day."
How Ghostbusters: Afterlife expands on the 2016 movie
The 2016 "Ghostbusters" reboot, which featured an all-female assemblage of new characters for the title team, sparked controversy virtually from the moment it was announced. Certain longtime Ghostbusters fans felt that the film was somehow damaging what came before, and a wave of social media vitriol followed the film throughout its development and right up through its release. Reitman, of course, had nothing to do with that film, but because his new "Ghostbusters" project is a direct sequel to the original two films, it will ignore the reboot. That fact, plus "Ghostbusters" 2016 star Leslie Jones' anger at being excluded from future films, led to controversy when Reitman said in February 2019 that he was making an effort to "hand the movie back to the fans." Many took his comments as an insult to the 2016 movie and the concept of progressive casting.
Just days later, after hearing the response his comments received, Reitman clarified his remarks, noting he had "nothing but admiration" for the reboot and calling it an "amazing movie." The director later said that "Ghostbusters: Afterlife" was actually inspired by the 2016 film in a way. "I think that the remake proved, at least to me, the idea that the Ghostbusters could be anyone, and I expanded on this idea with 'Afterlife' while always focusing on the family aspect and the history that was created by the original films," he told SFX Magazine (via GamesRadar) in an October 2021 interview.
The second trailer teases Raymond Stanz' return
The second "Ghostbusters: Afterlife" trailer didn't differ from the first one all that much (it once again explained that Phoebe and Trevor's mother moved them out to grandpa Egon's creepy old place because they're flat broke), but it did contain a couple of interesting teases. While the first one utilized the voice of Bill Murray's Dr. Peter Venkman in its closing stages, the second trailer went one better, ending on a new piece of dialogue from an OG Ghostbuster. After the title card, we see Mr. Grooberson, Phoebe, and Trevor's classmate Podcast (newcomer Logan Kim) hunched over a laptop watching the hilariously awkward ad put out by the original Ghostbusters in the first film. The commercial ends on a contact number, and we cut to a ringing phone.
This is where it gets interesting. Dr. Raymond Stantz answers the phone (given away by the fact that he's in an occult book store and speaks with the unmistakable voice of Dan Aykroyd), and he's had some ink done since the last time we saw him. The shot only shows his arms, but it lingers long enough to reveal some numbers tattooed to his forearm. In an IGN trailer breakdown, director Jason Reitman revealed that this is a reference to a conversation Ray and Winston had in the first film. The pair discuss the idea of Judgement Day in the scene, with Ray playing it off as a myth. Has the scientist found God?
The ghosts in Ghostbusters: Afterlife stay true to the original films
When Jason Reitman sat down with IGN to break down the second "Ghostbusters: Afterlife" trailer, he revealed just how much effort went into making his film feel like a true sequel to "Ghostbusters" and "Ghostbusters II." Instead of trying to mimic the aesthetic of the originals using modern-day VFX, Reitman and his team went right back to the source. "We actually found the original special effects 70mm footage and scanned it," he said. "We were always attempting to go back to the original recipe and recapture as much as humanly possible." This was very much the attitude when it came to coming up with new ghosts for the film.
The second trailer contains a gang of mini Stay-Puft Marshmallow Men going wild in a Walmart, a giant spectral version of a Terror Dog, and a skeletal ghost that is "meant to echo the taxi ghost from the original," Reitman said, revealing that they had a detailed puppet created for the scene. "There's nothing like shooting with practical ghosts, with having something right there that the actors can work with," he added. "For me, it's like putting on an old record." The biggest nod comes in the form of new ghost Muncher, who is "the same free floating class" as Slimer and pays tribute to the classic character, Reitman said. "The original Slimer was an angry dude and very scary, and we really wanted to get back to that."
Ghostbusters: Afterlife's touching tribute to Harold Ramis
It's great that so many original cast members are returning for "Ghostbusters: Afterlife," but, sadly, a reunion of the original four is no longer possible. Harold Ramis, who played Dr. Egon Spengler in the first two "Ghostbusters" films, died of "complications from autoimmune inflammatory vasculitis" in 2014, as reported by CNN. His death was devastating for his former castmates, who couldn't help but feel his absence while filming the latest installment. "To have that formation without that man standing right there on the line with us was a pretty serious adjustment," Dan Aykroyd, who co-wrote the originals with Ramis, told Entertainment Weekly in 2020. "He will be very well represented in the new film, I can tell you that. He's very honorably represented."
We now know exactly what Aykroyd meant by that. Spengler's family honors his legacy in "Ghostbusters: Afterlife," which will end with a dedication to the man who played him, Jason Reitman confirmed to Empire magazine. "This movie is for my father, for my daughter, and for Harold," he said (via Ghostbusters News). "For a long time, I had the idea of a girl finding a proton pack in a barn … And I just didn't know what to do with it. When Harold passed all of a sudden, I knew who she was: it was Egon's granddaughter. The concept of this intergenerational conversation between her and her grandfather become the real roots of what this story was. It became a Spengler story."