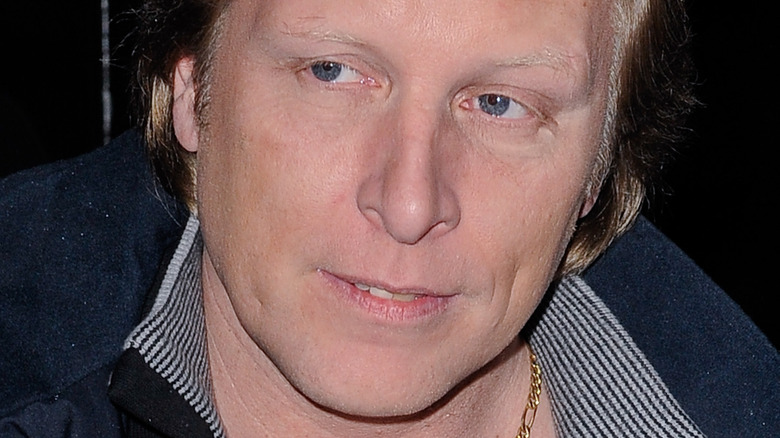 Since it first aired in 2005, "Deadliest Catch" has been a huge ratings winner for the Discovery Channel. 2020's Season 16 reeled in an average of 2.2 million viewers, increasing 7% over the previous year (as per Pop Culture). The series has proved so popular that it even spawned two spin-offs, "Deadliest Catch: Dungeon Cove" and "Deadliest Catch: Bloodline."
"Deadliest Catch" documents the day-to-day trials and tribulations of working in the Alaskan commercial fishing industry. Life at sea is truly tumultuous and challenging, and it attracts a variety of larger-than-life characters. The vessels' crew members constantly face new adversities and perils — with literal life or death situations as common as the violent storms they're forced to battle while hauling in their crab catches. Given the danger, grueling workload, and unbelievably harsh conditions that go hand-in-hand with life as a commercial fisherman, it's little surprise there's plenty of drama and suspense for the cameras to capture.
However, sadly, risky substance use, alcoholism, and addiction are rife within the industry, resulting in many tragedies and fatalities. From premature deaths to overdoses to disappearances to murder, the show's cast has suffered way more than their fair share of heartbreak and hardship. The tragedy of "Deadliest Catch" only gets sadder and sadder over the years, but somehow the crew members keep on going — sometimes, against all odds. Batten down the hatches folks, we're casting the pots and taking a deep dive into life on the Bering Sea's turbulent and tumultuous torrents.
Jake Anderson's sister Chelsea's death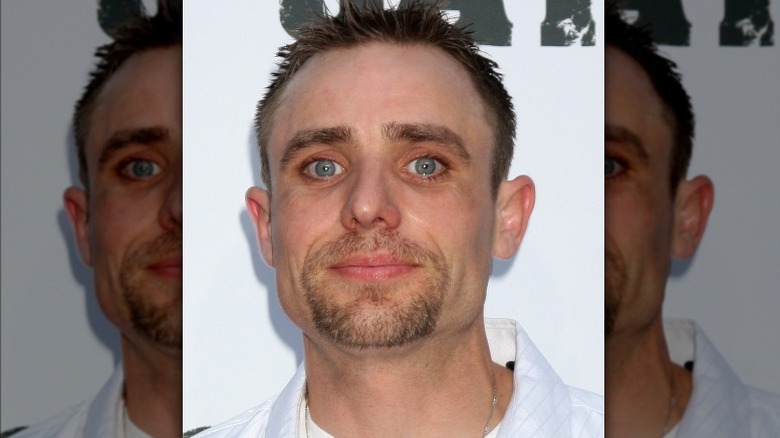 Jake Anderson has one of the most tragic backstories of all the "Deadliest Catch" cast members. The Saga captain's sister, Chelsea, died due to complications of pneumonia in February 2009, at age 37. "Her spirit continued to fight hard but, after fighting the effects of Juvenile Rheumatoid Arthritis for almost thirty-five years, her body was too tired," Chelsea's obituary (provided by Evans Chapel) reads. "Now, her life continues as the angel that all who knew her believed her to be."
Anderson, who was then working as a deckhand on the Northwestern, discovered Chelsea had passed away while he was out at sea. Understandably, the grieving sibling was desperate to return to land to be with his family. The Northwestern ultimately changed course and headed to St. Paul Island, where Anderson boarded a transfer boat to get back home. The tragedy and following drama was all caught on camera and aired during Season 5.
Anderson wrote a touching tribute to Chelsea on the 11th anniversary of her death. "When she was about 34, the world couldn't defeat her, so it took her mind. Seizures, followed by abscesses on her body. She still laughed. Drug addiction from pain meds… added to the mental degeneration, she became schizophrenic. She still laughed," Anderson posted on Facebook (via Distractify). "The strongest most beautiful person in the world died while kicking the world's face in! Thanks for teaching me what strength truly is Chelsea."
Jake Anderson's dad's disappearance
Just 11 months after suffering the heartbreaking loss of his sister, Jake Anderson was forced to face more tragedy. In January 2010, Anderson's father, Keith, disappeared without a trace. According to Komo News, the 63-year-old was a devoted husband who'd never spent a night apart from his wife of 43 years. So, his sudden disappearance immediately gave cause for concern.
Concerns increased after Keith's abandoned and bloody pickup was found "stuck on a logging road in a remote area of Skagit County" in Washington State a couple weeks later (per Komo News). Anderson was at sea when he learned authorities had discovered his dad's vehicle. And, once again, the "Deadliest Catch" cameras were rolling to capture all the drama as it unfolded.
After two-and-a-half years passed with no sightings or new leads, the police investigation into Keith's disappearance and suspected murder went cold. Then in 2012, a hiker stumbled upon Keith's remains close to where his truck had been dumped. As per Entertainment Weekly, news of the discovery broke just days before a moving episode of "Deadliest Catch" aired, during which Anderson revisited the spot where his dad's pickup had been found abandoned. "When I got to this point and saw that this was where the truck was found, blood splatter on the key fob and on the windshield, that's when I thought someone killed my dad," Anderson says (via Entertainment Weekly) after arriving at the site. "And that was the last time I cried."
Phil Harris' massive stroke
Phil Harris suffered a massive stroke on January 29, 2010. According to Entertainment Weekly, the Cornelia Marie, the vessel Harris was captain of, was docked and offloading crab when the medical emergency struck. Harris was able to be airlifted to a hospital in Anchorage, Alaska, immediately. He underwent surgery, and initially, it looked like he was going to pull through.
Per Legacy.com, after coming out of a post-op coma, Harris was awake, lucid, and talking to his family. However, sadly, on February 9, 2010, Harris died; he was 53 years old. "Phil was a devoted father and loyal friend to all who knew him," Discovery Channel said in a statement (via Heavy). "We will miss his straightforward honesty, wicked sense of humor, and enormous heart."
As per The New York Times, Harris' dramatic airlift to the hospital was caught on camera. It was broadcast during Season 6 of "Deadliest Catch," which resulted in the highest ratings ever for the show. Not surprisingly, his sons, Josh and Jake, were devastated by their father's death. Josh Harris spoke to Fox411 about what it was like to watch the tragedy unfold on TV. "I've only seen the episode one time. They gave it to me a month before it aired and it took me a month and a half after it aired to watch it," he admitted. "It was tough to watch our last conversation which I totally forgot about. It was pretty traumatic."
Jake Harris' heroin addiction and prison stint
Jake Harris seriously struggled following his father's death, turning to drugs and alcohol to numb his pain. In May 2010, Harris was arrested for DUI and hit and run in Seattle. He was thrown into jail before being released on $20,000 bail, according to The Boston Herald. Harris "failed a field sobriety test and refused to take a toxicological test," a police spokesman said. "After further investigation, it was found that he was involved in a hit and run with another occupied vehicle earlier in the evening."
Per Oxygen, in January 2019, Harris was arrested again after an altercation in Bayview State Park, Washington, sparked a police chase. When cops finally pulled over his motorhome, they "noticed that Harris was 'argumentative,' had 'bloodshot' eyes, 'pinpoint pupils,' and was speaking 'very rapidly.'" He was sentenced to 18 months in jail in August 2019 after pleading guilty to DUI and "possession with intent to manufacture or deliver [heroin]" (via TMZ).
Also per TMZ, Harris was arrested for DUI yet again in May 2021. He was "booked into county jail for felony DUI, misdemeanor driving on a license revoked and misdemeanor failure to have an ignition interlock installed." He was released days later on $50,000 bail. "My brother's been going through issues," Josh Harris told HuffPost. "He's lost in drugs still. Jake's gotta take care of his own stuff right now. Deal with his demons."
Justin Tennison's sleep apnea death
The tragedy of "Deadliest Catch" continued with the sad passing of Justin Tennison. The Time Bandit crew member was one of the show's earliest cast members to die — following Phil Harris' sudden death a year earlier. Eddie Uwekoolani also appeared on "Deadliest Catch" and was Tennison's second cousin. Uwekoolani told ABC News (via The Hollywood Reporter) that a manager reported finding Tennison "nonresponsive on the bed, not breathing" in his hotel. Cops told TMZ that they found "a small amount of marijuana and several bottles of alcohol" in Tennison's room at the Homer, Alaska, Best Western Bidarka Inn. Authorities believed he had been partying with friends the evening before his death.
The deckhand was just 34 years old and had only been back on land for four days at the time of his passing. Tennison reportedly had died of sleep apnea complications (via E! News). "It is with great sadness that the Time Bandit family announces the death of crew member Justin Tennison," the vessel's workers posted on their website (via People). "Justin died peacefully in his sleep."
Uwekoolani had helped Tennison get hired by Time Bandit — initially as an engineer before working his way up to deckhand. "His last wishes were to be cremated and taken out to the water for one long trip," Uwekoolani told ABC News (via The Hollywood Reporter). "He loved Alaska. He loved hunting and fishing and everything about it. He loved his kids tremendously."
Joe McMahon's murder
Joe McMahon worked as an associate producer on "Deadliest Catch" for nine months in 2013. The 24-year-old was tragically killed in the early hours of July 24, 2015. As per ABC7 News, McMahon was shot dead "just one driveway" from his family home in Pasadena, California. The murder occurred within minutes of McMahon leaving the house. Cops had been called to the area a little after 2 am after neighbors reported hearing a series of gunshots. Deputies "found McMahon on the street suffering from multiple gunshot wounds. He was pronounced dead at the scene," ABC7 reported.
"We are heartsick about this tragedy," Discovery said in a statement (via People). "Our thoughts and prayers go out to his family and to all that knew and worked with him."
Investigators told ABC7 they had no reason to believe the murder was linked to drugs — or that McMahon was affiliated or associated with any gangs. According to NBC4, later the same day, the shooting suspect, 24-year-old Brandon Rafiepour, was discovered dead in West L.A. — he had died from a self-inflicted gunshot wound. Investigators revealed that "the two men knew each other" but did not disclose any motive for the murder-suicide. However, cops told KTTV (via Muck Rack) that they believed McMahon had been killed because "he had apparently bullied Brandon Rafiepour when the two were in high school" together.
If you or anyone you know is having suicidal thoughts, please call the National Suicide Prevention Lifeline​ at​ 1-800-273-TALK (8255)​.
Tony Lara's heart attack
Tony Lara was discovered unresponsive in his bed at a private home in Sturgis, South Dakota, on August 8, 2015. The Cornelia Marie captain had died in his sleep — he was only 50 years old. Lara was in town attending the world-famous Sturgis Motorcycle Rally at the time of his passing. As per TMZ, while carrying out the man's autopsy, the pathologist had found "scar tissue on Lara's heart, which is consistent with the effects of a heart attack." The Meade County Sheriff told People that they were still awaiting the toxicology report to confirm the absence of drugs or alcohol in Lara's death.
"Yesterday we lost a member of the Catch Family. May you RIP Captain Tony Lara," the "Deadliest Catch" team wrote on their Facebook Page. "We know that you are up in heaven watching over the Cornelia Marie and rest of the Bering Sea fleet."
Lara appeared in six episodes of the show after taking over the helm of the Cornelia Marie in 2010, following the death of Phil Harris at age 53. Josh Harris, Phil's son and the vessel's current captain, released a touching tribute to Lara. "Tony was always there for the Harris Family," he said in a statement (via CNN). "He offered his support and his advice. He taught and he educated. At the end of the day, Tony made all of us just a little bit better."
Jake Harris robbed, beaten, and 'left for dead'
Jake Harris is a prime example of why the tragedy of "Deadliest Catch" only gets sadder. Harris suffered the premature loss of his father, Phil, and he battled alcohol and addiction issues. He also had never-ending brushes with the law — ending with a stint behind bars. However, the worst of all occurred in November 2016 when Harris was robbed, beaten, and "left for dead" on the side of a road.
Harris was admitted to the ICU following a violent altercation in Everett, Washington. According to ET, the City of Everett PD released a statement following the attack. They said Harris had been "getting a ride home from a man and his girlfriend when the man allegedly started assaulting" him. The man beat Harris so severely that he lost consciousness. When Harris came around, he was lying on the side of the road, minus his wallet and $2,400 in cash.
"Some individuals beat him to the point where it cracked his skull from his forehead all the way back to where you would be balding as an individual," Jake's brother Josh Harris shared in a Facebook video. "They literally beat my brother and left him for dead, threw him out of a moving vehicle onto the side of the freeway." Amanda Ritter and Jorel Fultz were later arrested and placed in custody. As per TMZ, "the couple faces 1st-degree felony robbery charges — plus an extra assault charge for Fultz."
Sig Hansen's death scare and addiction battle
Sig Hansen is one of the "Deadliest Catch" OGs, appearing on the Discovery hit since its first episode in 2005. The Northwestern captain has become the "de facto star" of the series and has made serious bank thanks to the show. The commercial fisherman is worth $4 million.
However, it hasn't been plain sailing all along the way. Hansen has battled his fair share of emotional storms over the years — which is not surprising, given the stresses and pressures that come with his job. In 2016, Hansen suffered a heart attack while out at sea. The drama was captured on camera and aired during Season 12 of "Deadliest Catch." Then, in 2019, he revealed that he'd nearly died following another heart attack. An allergic reaction to an antibiotic he was taking to treat a sinus infection sparked the second round of heart troubles. Hansen was rushed to the hospital just in the nick of time. "The nurse said I probably had less than 10 minutes [to live]," he told Entertainment Weekly.
Hansen also struggled with substance abuse issues over the years. Per The Seattle Times, in 2008, he was arrested for being (allegedly) drunk and disorderly. He was arrested again in 2017 after assaulting an Uber driver. Hansen escaped a prison sentence after agreeing to undergo rehab treatment voluntarily — but the judge ordered him "to abstain from drug and alcohol use" for a year.
Blake Painter's death by suspected drug overdose
Blake Painter was discovered dead at his home in Astoria, Oregon, on May 25, 2018. Per the Associated Press (via The Seattle Times), the former F/V Maverick captain — who appeared on Seasons 2 and 3 of "Deadliest Catch" — was 38 years old.
A worried friend made the gruesome discovery. He'd gone to Painter's house after becoming worried that he couldn't get in contact with him. According to the Clatsop County Sheriff's Office incident report (via TMZ), the friend called the police after peering through the living room window and spotting Painter lying lifeless on the floor. Upon entering the house, the officer who was first at the scene reported smelling "the odor of decaying flesh." He saw that Painter was "lying on his side" and that "his face, back, and stomach were blue."
The official cause of death or details from the toxicology report were never publicly released. But, the incident report revealed that a bottle of Tramadol — a prescription pain medication, "along with another bottle with an assortment of pills" — was found on the living room couch. In addition, cops also discovered various drug paraphernalia and substances thought to be heroin and meth. The friend told officers that Painter had taken his kids swimming just days before his death, and that he'd been "happy and sober" the last time he'd spoken with him.
Jerod Sechrist's heroin addiction
Jerod Sechrist was another of the (many) "Deadliest Catch" cast members to struggle with addiction. In October 2019, the deckhand was arrested over an outstanding warrant for reckless driving. While Sechrist was being searched, however, officers found a baggy of white powder in his pocket, and so he also ended up copping charges for heroin and drug paraphernalia possession (via People).
Sechrist was apprehended again, a month later, in November 2019. Tampa PD capitalized on their celeb haul by posting Sechrist's mugshot on Facebook, with an animated "BUSTED" text box. "Discovery Channel 'Deadliest Catch' star, Jerod Sechrist, was arrested for stealing over $1,000 worth of merchandise from IKEA in Ybor City," they wrote. "Sechrist stole multiple times from IKEA in October before finally being apprehended. He is being charged with Grand Theft." So much for innocent until proven guilty, Tampa PD.
As per TMZ, Sechrist was arrested yet again in 2020 — this time for two grand theft felony warrants that were outstanding. One of the warrants was for allegedly stealing "a bunch of silver, collectible coins, and a Rolex" from a former friend then selling them at a pawnshop; the other was for allegedly swiping over $800 worth of items from a Home Depot, then doing a runner after security attempted to apprehend him. According to TMZ, Sechrist admitted that he kept stealing to buy drugs, as he was addicted to heroin — he also pleaded for the chance to go to rehab.
Mahlon Reyes' heart attack
Just when you thought things couldn't possibly get any sadder, the "Deadliest Catch" was hit by yet more tragedy in 2020. Mahlon Reyes died on July 27 following a heart attack — he was 38 years old. Reyes' grieving widow detailed the events leading up to The Seabrooke deckhand's death on the Facebook tribute page, "Forever Chim."
Heather Sullivan shared that the father-of-four was unresponsive when paramedics arrived, but hospital staff managed to revive him 45 minutes later. Reyes had been starved of oxygen for too long, though, causing "irreversible brain damage," and his family made the heartbreaking decision to take him off of life-support. "Mahlon's body was tired and had put up an amazing fight. He was the strongest guy we knew," Sullivan wrote. "Shortly after midnight on July 27, he passed with his brother and mom right by his side. His oldest kids, some of his best friends, were all with him as well, although they couldn't be by his, they were there as well. He was surrounded by so much love."
The "Deadliest Catch" cast was devastated. Deck boss Nick McGlashan had been the closest to Reyes, however — and he appeared to take the news of his death the hardest. "This place misses you. RIP Mahlon," McGlashan tweeted on the day of Reyes' death. "Trauma be making me fall asleep randomly," he later tweeted, a week after sharing that his grandma had passed away, too. "It also wakes me up randomly. Navigate carefully," McGlashan added.
Nick McGlashan's drug overdose
And yet, somehow, the "Deadliest Catch" tragedy managed to continue to get even sadder still. Nick McGlashan died just months after Mahlon Reyes' fatal heart attack. As per TMZ, cops were called to a Holiday Inn on the outskirts of Nashville, Tennessee, after McGlashan's friend found him "unresponsive in his room." A source said officers found items that "indicated the possibility of drug involvement."
McGlashan had struggled with alcohol and drug addiction throughout his entire life. However, he entered rehab after being fired from "Deadliest Catch" during Season 13. "Though he's had his ups and downs, Nick has battled endlessly to stay sober and embrace a new sober lifestyle and is now so committed to his recovery that he inspires others in their own," his show bio reads.
McGlashan opened up about his history of being a "junkie," and how tough life at sea can be in a brutally honest and heart-wrenching article he wrote for Chosen Magazine. "…I was drinking half a gallon of vodka, shooting two grams of heroin, and one gram of meth every day," he admitted. "My mind, body, and spirit were so diseased, I welcomed my own death, I was ready to die." Tragically, the deck boss eventually did pass away — on December 28, 2020. The autopsy report (via The Sun) ruled McGlashan "died as a result of the toxic effects of methamphetamine, cocaine, and fentanyl." He was just 33 years old.
Ship sinkings, disasters and deaths
Some of the saddest "Deadliest Catch" tragedies have involved the vessels the series documents. The Bering Sea is notoriously dangerous, so it's little surprise multiple ships have met a tragic end there. "Over a million square miles of the world's most violent and unpredictable waters, and home of the Deadliest Catch, Alaskan crab," the voiceover says in a "Tragedy at Sea" video by Discovery. "In the past two decades, these waters have claimed more than 90 lives."
The F/V Destination took the lives of all six crew members when she sank near St. George Island in February 2017. The official report by the United States Coast Guard ruled that the sinking was preventable. The F/V Big Valley took five lives when she sank in 2005, about 70 miles off St. Paul Island. Cache Seel was the only crew member to survive. According to The Seattle Times, the 30-year-old "clung to the hull" "as the 92-foot crab boat slammed against the waves of the churning Bering Sea."
As documented in the KTOO documentary, "Tragedy and Courage on the Bering Sea," the F/V Galaxy met a fiery end in 2002 — after being battered by a huge wave about 30 miles off St. Paul Island. "The next thing I feel is this boat rock violently and this explosion took place, and now I've got people screaming 'man overboard,'" Captain Dave Shoemaker shared. Thankfully, most of the crew survived — but three tragically died.