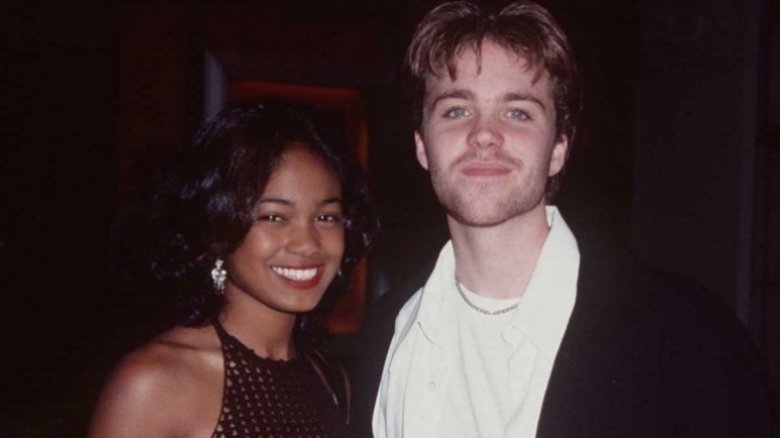 When we sit down to watch celebrities at the movies or on TV, we tend to develop special—and sometimes surprisingly deep—bonds with them over time. So when they're gone too soon, it can be devastating for fans, especially when we don't even realize we've lost them and don't find out until after the fact.
You may not know some of these actors by name, but you almost certainly know many of their faces, and you may well have been personally affected by some of their work. A number of of your favorite movies or shows feature actors that have been taken from the world well before their time, and with that in mind, we're taking the opportunity to pay tribute to those too-brief legacies with a look at some of the many celebrities who have passed away before their time—and may not have gotten a proper sendoff from the public.
Jonathan Brandis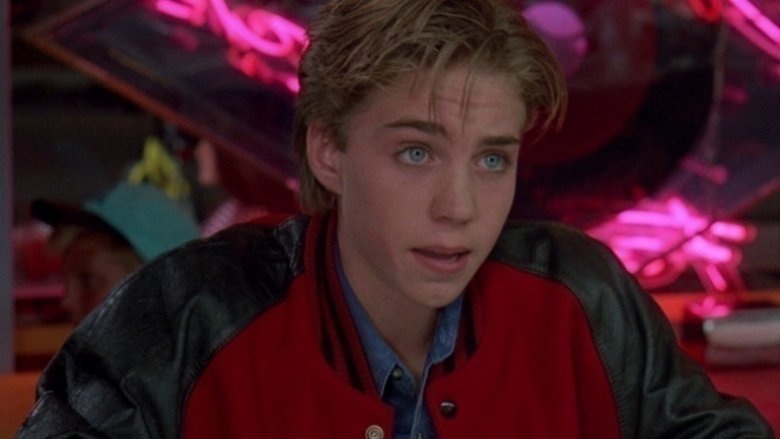 Speedily assembling a resume as long as your arm long before most of us even know what we want to do with the rest of our lives, Jonathan Brandis showed up in Who's the Boss?, Blossom, L.A. Law, Full House, The Wonder Years, and Murder, She Wrote, among tons of others.
As a child and teenage star for many years, it seemed like he had no shortage of work. He was 16 when he made Ladybugs, and 17 when he was cast as a teen genius in Steven Spielberg's SeaQuest 2032. When SeaQuest was canceled in 1996, however, the once-plentiful casting offers dried up. As has been the case with far too many former child actors, depression soon plagued the young star, and he struggled to navigate a new career path. Brandis' battles sadly got the best of him, and he died after sustaining injuries from an attempted suicide via hanging at the age of 27 in Los Angeles, California.
Brad Renfro
Brad Renfro skyrocketed to fame at age 11 through his acclaimed work in Joel Schumacher's adaptation of The Client by John Grisham. High profile roles quickly followed, and Renfro made appearances in Sleepers opposite Brad Pitt, Ghost World alongside Scarlett Johansson, and The Informers starring Kim Basinger.
Yet as his star continued to rise onscreen, Renfro faced a darker path behind the scenes, one that would ultimately see him fulfilling the sad destiny of many child actors, plunging into a life of illegal drug use and trouble with the law. After pleading no contest to attempted possession of heroin—a charge he incurred when he tried to buy drugs from an undercover L.A. police officer—Renfro spent ten days in jail. On January 15, 2008, at 25 years old, Renfro's turbulent story reached a tragic end when he was found dead of an accidental heroin and morphine overdose in his apartment in Los Angeles.
Brittany Murphy
After rising to fame in 1995's cult classic Clueless with the famous line "You're a virgin who can't drive," Brittany Murphy offered strong performances in Girl Interrupted, Drop Dead Gorgeous, 8 Mile, and Sin City—and while her star profile waxed and waned more than once during her career, she always seemed to have incredible potential. Sadly, that big breakthrough role that often felt like it was just over the horizon for Murphy would never get a chance to materialize.
Murphy was the breadwinner of the family, as she cared for her mother, a breast cancer survivor, and her husband, Simon Monjack, who suffered from frequent seizures and heart troubles. While the circumstances of her death are suspicious, Murphy was declared dead on December 20, 2009, due to pneumonia, anemia, and multiple drug intoxication. It is unclear whether "toxic mold" also played a part in her untimely death at age 32, as her husband was found dead in the same house five months later.
Lee Thompson Young
Lee Thompson Young's star vehicle, The Famous Jett Jackson, was a very popular show on The Disney Channel for some time—and found the young up-and-comer working alongside Rachel McAdams, who at the time was also a rising star. Like a lot of budding Hollywood hopefuls who latch on with the Disney machine, Young was able to use Jackson as a springboard into other projects: Friday Night Lights, Akeelah and the Bee, and The Hills Have Eyes II are some of the few films later added to Young's brief but impressive resume.
Sadly, his promising career would soon be cut short: Young was diagnosed with Bipolar Disorder while working as a series regular on Rizzoli and Isles, and like many people who have the disease, he struggled with the symptoms of his condition. On August 19, 2013, his life came to a tragic end after he committed suicide with a self-inflicted gunshot wound.
Heather O'Rourke
Best known for playing Carol Anne from the movie Poltergeist, Heather O'Rourke skyrocketed to instant fame as the sweet young girl that terrified audiences after being sucked into the television set. In fact, she may have played the part a little too well: although O'Rourke racked up an impressive list of credits after her breakthrough performance as Carol Anne, she remained tied to the franchise in the public's mind, and she was one of a very small number of original cast members that remained with the movie series until its conclusion with 1988's Poltergeist III.
If you've seen the final movie, you may notice that Heather's cheeks appear very puffy—and although audiences didn't know it at the time, it was a reaction to the medication she was taking for Crohn's disease, with which she was misdiagnosed. Tragedy struck on February 1, 1988, when Heather suffered from cardiac arrest while undergoing a surgery for a bowel obstruction at the tender age of 12.
Dana Plato
Dana Plato played Kimberly Drummond in the long-running hit television series Diff'rent Strokes. Cast alongside fellow child stars Gary Coleman and Todd Bridges, she was catapulted to instant stardom. To cope with the mounting pressures of fame, Plato often indulged in cocaine and marijuana off the set—yet it wasn't until she became pregnant that the network released her from her contract, helping trigger a downward spiral of drugs and alcohol that included work in adult films and a spread in Playboy magazine.
Plato's fellow Diff'rent Strokes castmates had their own struggles after the show ended, but her trajectory took an even darker turn. She later moved to Las Vegas, where, desperate for cash, she robbed a store for less than $200 and was bonded out of jail by Vegas entertainer Wayne Newton. She died at the age of 35 on May 8, 1999, in her RV in Oklahoma after taking a fatal dose of lortab and valium.
Harold Ramis
Harold Ramis was 70 when he passed away from an autoimmune disease in 2014, which in and of itself might have come as a surprise to many of the film fans who watched him in '80s classics like Stripes, National Lampoon's Vacation, and Ghostbusters. A talented director and screenwriter as well as a frequent fixture in some of the biggest comedy hits of the decade, Ramis' behind-the-scenes talents helped bring us Groundhog Day and Caddyshack, among many others; in fact, he jumped back and forth between either side of the cameras throughout his career, co-writing both of the Ghostbusters movies as well as Stripes. Although few fans knew he was ill, Ramis struggled with the side effects of his infection for years—he had to learn how to walk all over again after contracting autoimmune inflammatory vasculitis in 2010, and suffered a relapse the following year. His final onscreen appearance came in the 2009 comedy Year One.
Skye McCole Bartusiak
Best known for her work starring as Mel Gibson's daughter in the blockbuster The Patriot, Skye McCole Bartusiak was a child actress with a promising future. She made her film debut in The Cider House Rules in 1999 and starred with Michael Douglas and Brittany Murphy in Don't Say a Word in 2001. She also appeared in the film Kill your Darlings with True Blood star Alexander Skarsgard in 2006.
Unfortunately, Bartusiak's life behind the scenes wasn't as glamorous as fans might have assumed—and included some dangerous habits that would end up contributing to her untimely demise. The combined drug cocktail of hydrocodone, the refrigerant difluoroethane, and the muscle relaxer carisoprodol led to an accidental overdose in 2014. According to Bartusiak's mother, the young star had also been suffering from epileptic seizures prior to her passing, which led the family to initially believe she'd choked to death before the coroner's ruling made the tragic truth clear.
Dominique Dunne
The 1982 film Poltergeist was a smash horror hit that launched a franchise, but behind the scenes, there were so many troubling stories after the film wrapped that talk eventually spread of a "curse" affecting the cast.
In addition to young Heather O'Rourke, who passed away in 1988 at the age of 12, another actress from the film also met an early demise. Dominique Dunne was born into a life of privilege in Santa Monica to a ranching heiress and TV writer and producer Dominick Dunne. Dominique got off to a fast start in Hollywood, compiling a list of early credits that included appearances in the TV shows Chips, Fame, and The Quest. Poltergeist might have been her big breakthrough, but it sadly wasn't to be: the same year the film arrived in theaters, her deranged ex-boyfriend, John Thomas Sweeney, murdered her in her own driveway in West Hollywood on November 4, 1982.
Lisa Robin Kelly
Lisa Robin Kelly made audiences laugh for several seasons as part of the ensemble cast of Fox's long-running hit sitcom That '70s Show, but behind the scenes, her real life wasn't funny at all.
Kelly's lengthy battle with drug and alcohol addiction wasn't completely hidden from fans. Her struggle with sobriety played out in public during her time on That '70s Show and ultimately cost her her job on the series, derailing what seemed to be a promising career and setting up the dark final chapter of her too-short life.
After making various attempts to triumph over her problems with substance abuse over a period of years, Kelly checked into rehab in August 2013; unfortunately, her decision to get clean turned out to be too late to save her from the disease. After checking in, Kelly passed away in her sleep due to complications from an accidental overdose. She was only 43.
Thuy Trang
Thuy Trang was best known for her work as the original Yellow Ranger on Mighty Morphin Power Rangers, but unlike a lot of actors who start out in genre TV, she seemed in no danger of being typecast; in fact, she was developing what seemed like a potentially promising career after leaving the show. Trang jumped right into feature work, landing roles in a pair of movies released in 1996: the comedy Spy Hard and the dark drama The Crow: City of Angels.
Clearly, Trang had enough chops to tackle work from a variety of genres, but sadly, she never had a chance to fulfill that potential—she was killed in a car accident at the age of 27 in 2001, after the driver lost control of the vehicle and it plunged over a guardrail on California's Interstate 5. Emergency medical personnel tried getting Trang to the hospital, but she died in transit, the result of massive internal injuries.
Michael Clarke Duncan
Michael Clarke Duncan's imposing bulk and towering physique made him a natural for "big guy" roles, but under that impressive glower, he really had dramatic chops—and unlike a lot of actors booked for that strong-but-silent type of part, he got a chance to display that dramatic breadth on multiple occasions, and he made the most of each one.
Clarke's too-brief filmography includes an admirably eclectic array of roles, including memorable supporting turns in Armageddon and Daredevil as well as a beautifully sensitive starring performance in the big-screen adaptation of Stephen King's The Green Mile.
Although he initially appeared destined for a career of character actor roles, Duncan's Oscar-nominated Green Mile performance proved he had the potential for leading parts. Indeed, Duncan seemed poised for decades of box office success and critical acclaim, and he should have had a much longer career, but he was felled by a heart attack in 2012 at the age of 54.
Andy Hallett
A Buffyverse fan favorite, Andy Hallett logged his first uncredited screen performance as an extra in a 1999 episode of Buffy the Vampire Slayer—which turned out to be a fateful beginning for a career that's best remembered for his Satellite Award-nominated work in the long-running role of Lorne, a demon in the Deathwok clan who proved a popular fixture on the Buffy spinoff series Angel.
Much more than a guy who had a commanding presence underneath a layer of demon makeup, Hallett was a talented vocalist as well as a magnetic screen presence—something he readily demonstrated when he flashed his musical chops on multiple Angel episodes as well as contributing a pair of songs to the show's soundtrack album. He seemed to be just getting started when Angel went off the air, but Hallett's story ended far too soon. He was only 33 when he passed away in 2009, the victim of congestive heart failure.
Taylor Negron
One of Hollywood's all-time ultimate "That Guy" actors, Taylor Negron compiled a truly impressive list of classic screen credits without ever becoming a household name in his own right. Although he tended to be on screen for no more than a few moments at a time, Negron's deadpan delivery made him a fan favorite among film aficionados of the '80s—and a standout in pictures like Fast Times at Ridgemont High and Better Off Dead.
Later in his career, Negron made memorable appearances on hit TV shows like Seinfeld and Friends, but as much fun as he could be onscreen, he was even more interesting behind the scenes. In addition to acting, Negron was an acclaimed writer whose work included published collections of short stories, as well as a trained painter whose work was shown in multiple galleries. He was only 57 when he died in early 2015, a victim of liver cancer.
"Rowdy" Roddy Piper
After making a name for himself as a professional wrestler—partly through a rivalry with Hulk Hogan that helped bring wrestling to an ever-wider audience in the '80s—"Rowdy" Roddy Piper branched out onto the big screen, most notably through his starring role in the 1988 cult classic They Live. Leading that cult John Carpenter classic, Piper waged a one-man war against a covert alien invasion and coined the unforgettable catchphrase "I have come here to chew bubble gum and kick ass, and I'm all out of bubble gum."
Piper's bone-crunching work in that film helped set the tone for a busy Hollywood career full of B-movie roles and small-but-unforgettable appearances on television shows like It's Always Sunny in Philadelphia. On the screen as well as in the ring, Piper gave every performance his all, frequently elevating otherwise forgettable material and consistently serving as the most memorable component of whatever project he was appearing in. He died in his sleep in 2015 after suffering a pulmonary embolism that triggered a heart attack.
Sage Stallone
Critically maligned and pretty much ignored at the box office, Rocky V is indisputably the least loved film of Sylvester Stallone's long-running boxing franchise. Take a careful look under its cheesier elements, however, and you can see the outline of a truly affecting story about a former heavyweight champ going broke, losing his ability to box, and nearly losing his relationship with his son.
To help tell the story, Stallone brought in his own 14-year-old son, Sage, to play the part of Robert "Rocky Jr." Balboa in the film, and the young Stallone's time on the set clearly made a positive impression: after college, Sage continued working in the industry in small, low-key projects, carving out a career in his own right apart from his blockbuster-leading father. Unfortunately, Sage died on July 13, 2012 at the young age of 36 due to a heart attack brought on by coronary artery disease.
Dana Hill
Dana Hill originally wanted to be a track star until Type I Diabetes ended her youthful athletic dreams. Her father's career as a commercial director helped her start off in the industry, and she booked a series of ads before appearing on various television programs, including Mork & Mindy, Fallen Angel, and Magnum, P.I. She also voiced a variety of animated characters for cartoons like Pound Puppies, Rugrats, Goof Troop, and Darkwing Duck.
Clearly, Hill was an in-demand talent as a rising young star, but as busy as she remained throughout her brief career, there's one role that really stands out: she's best recognized for playing Audrey Griswold in National Lampoon's European Vacation, replacing Dana Barron from National Lampoon's Vacation a few years prior. Hill's life and career were both cut short after suffering a fatal stroke triggered by her diabetes on July 15, 1996 at the age of 32.
Richard Bonehill
While you might not recognize Richard Bonehill's face, you'll certainly recognize some of the characters he's played over the years, especially if you're a Star Wars fan.
Bonehill's history as a competitive fencer and swordsmanship coach gave him a strong leg up in Hollywood, helping him land work on the likes of Highlander, Flash Gordon, and Doctor Who. In addition to that impressive list of genre credits, he also played a variety of characters in The Empire Strikes Back and Return of the Jedi.
For the most part, Bonehill filled various background roles, including multiple stormtroopers and Rebel Alliance soldiers, but he landed one part that truly stood out from the rest. If you've seen the original Star Wars trilogy (and who hasn't?), you'll probably best remember him as Nien Nunb, Lando Calrissian's alien co-pilot on the Millennium Falcon during the attack on the second Death Star in Return of the Jedi. Bonehill passed away on February 4, 2015 at the age of 67.
Earl Hindman
Earl Hindman had a relatively low-profile show business career, but he stayed consistently busy for decades, appearing in movies like C.H.U.D., Silverado, and The Taking of Pelham One Two Three. Throughout the '70s and '80s, he had his most consistent visibility in the part of Bob Reid, a character he played in more than 450 episodes of the long-running ABC daytime drama Ryan's Hope—a steady gig whose reliability and dramatic potential would be the envy of most working actors.
It was another supporting role on a long-running series, however, that ultimately earned Hindman his greatest notoriety. Most '90s kids will remember him as Wilson, the mysterious-but-friendly neighbor of Tim "The Toolman" Taylor on the hit sitcom Home Improvement. Hindman died on December 29, 2003 at the age of 61 due to lung cancer, leaving a generation with fond memories of that lovable neighbor behind the fence who always had the best advice and most interesting hobbies.
Bernie Mac
One of The Original Kings of Comedy next to Cedric the Entertainer, D. L. Hughley, and Steve Harvey, Bernie Mac built his hugely successful career through a stand-up routine heavily influenced by Richard Pryor. That in and of itself isn't unusual—countless comedians were inspired by Pryor—but Mac used that cornerstone to build a presence and style that was uniquely his own.
That hard work paid off in Hollywood with a series of high-profile roles. Many might recognize Mac as Ice Cube's neighbor, Pastor Clever, in the movie Friday. He'd go on to star in Charlie's Angels: Full Throttle, Ocean's Eleven, Transformers, and more, and also headlined a sitcom, loosely based on his own experiences, called The Bernie Mac Show. During the last years of his life, Mac suffered from Sarcoidosis, which heavily affected his lungs, and he succumbed to pneumonia complications on August 9, 2008 at the age of 50.
Richard Attenborough
Long before he founded an ill-fated amusement park using the secrets of dino DNA, Richard Attenborough was already an accomplished and award-winning actor. Attenborough starred alongside Steve McQueen in The Great Escape, released in the midst of a busy period that included some of his most widely seen work. He also won two consecutive Golden Globe Awards in 1967 and 1968 for co-starring in The Sand Pebbles (also with McQueen) and Doctor Dolittle.
Needless to say, Attenborough's career contains no shortage of highlights, and his work will no doubt be familiar to classic film fans. Younger filmgoers, however, have their own Attenborough memories thanks to his appearance as John Hammond, whose ambitions led to the creation of Jurassic Park. That blockbuster made him famous to a whole new generation, but it's just one short chapter in a life of many great cinematic achievements (both behind and in front of the camera) that ended on August 24, 2014 at the age of 90.
Gary Coleman
"Whatchoo talkin' 'bout Willis?" Kids of the '70s and '80s—not to mention anyone who enjoys the classic sitcoms of the era—will immediately recognize the immortal catchphrase Gary Coleman coined as an adorable kid on the long-running hit sitcom Diff'rent Strokes.
Coleman's diminutive stature helped him continue to play younger characters throughout much of his career, and at the peak of his fame, he landed a series of film and television roles. Unfortunately, his young looks and peak height of 4'8" were side effects of an autoimmune kidney disease, combined with the medications he took throughout his life to fight it. Work in Hollywood became harder to come by after Strokes left the airwaves, and behind the scenes, he underwent frequent dialysis treatments, and was forced to undergo two kidney transplants. After a fall at his home, Coleman died on May 28, 2010 of an epidural hematoma at the age of 42.
Chris Penn
The younger brother of veteran actor Sean Penn, Chris Penn followed in his sibling's footsteps, breaking into Hollywood at the tender age of 12 to launch what would ultimately become an admirably varied career in its own right.
Penn is best remembered for his portrayal of mob scion Nice Guy Eddie in Reservoir Dogs, but that's far from the only film he appeared in. Penn also landed roles in Best of the Best 1-2, Footloose, The Funeral, Mulholland Falls, Rush Hour, Kiss Kiss Bang Bang, and Grand Theft Auto: San Andreas, among others.
He died on January 24, 2006 at the age of 40 due to cardiomyopathy, although reports indicated that there were also complications that led to his passing: morphine, valium, marijuana, and codeine were all reportedly found in Penn's bloodstream at his time of death. Sean Penn later publicly attributed Chris' death to the weight he visibly gained during the '90s.
Richard Griffiths
A veteran stage, film, and television actor, Richard Griffiths is known by the masses for his portrayal of Harry Potter's uncle, Vernon Dursley. While Dursley was for the most part always cruel to the young wizard, he was still a part of Harry's family—and he ultimately helped prove that the Boy Who Lived had a golden heart because he still cared for the uncle who treated him poorly.
Outside of the Harry Potter series, Griffiths won a slew of awards over the course of a busy career, earning particular acclaim for his portrayal of English teacher Douglas Hector in a play called The History Boys. He also starred in a variety of projects, including Superman II, Gandhi, Sleepy Hollow, King Ralph, Hugo, Pirates of the Caribbean: On Stranger Tides, and The Hitchhiker's Guide to the Galaxy. Griffiths passed away at 65 on March 28, 2013 due to complications shortly after having heart surgery.
James Avery
Whether you call him the Big Guy or Uncle Phil, James Avery earned household name status through his portrayal of Philip Banks on The Fresh Prince of Bel-Air. Prior to making his mark on that long-running hit NBC sitcom, the burly actor had plenty of small roles throughout his TV career, although he was particularly well known for his voice acting work. Avery was the voice of Shredder on Teenage Mutant Ninja Turtles and War Machine on Iron Man, and he also did voices for a list of projects that included The Prince of Egypt, Extreme Ghostbusters, Fist of the North Star, and Hulk Hogan's Rock 'n' Wrestling. A fatherly presence despite his most famous character's name, Avery saddened a generation of viewers when he died from complications following heart surgery, on December 31, 2013 at the age of 68. "You can either be a movie star or an actor. I'm an actor," he once humbly summarized his career. "(But) I've done pretty good."
Lou Albano and Danny Wells
As the first two actors to play Mario and Luigi in live-action roles, "Captain" Lou Albano and Danny Wells entertained millions of children from 1989-1991 on The Super Mario Bros. Super Show. The show featured Albano and Wells playing the two beloved plumbers during live-action sequences at their Brooklyn residence, often with a celebrity guest, before switching over to a cartoon episode of Super Mario Bros. or The Legend of Zelda. Albano and Wells also voiced Mario and Luigi in the Mario Bros. cartoon episodes. Captain Lou was known for a prominent professional wrestling career that started in 1953 and ended in 1995—he was inducted into the WWE Hall of Fame a year later. Albano died on October 14, 2009 from a heart attack at the age of 76, leaving behind a wrestling legacy that includes one of his grand-nephews, former MMA/UFC fighter and professional wrestler Phil Baroni.
Danny Wells, who played Luigi, was known for his TV guest appearances on the likes of The Jeffersons, Happy Days, Punky Brewster, Chips, The A-Team, Sanford and Son, and Starsky & Hutch. He also did voice acting for Heathcliff, Batman: The Animated Series, Bakugan, Turbo Dogs and more. He died of undisclosed causes on November 28, 2013.
Richard Harris
A veteran of stage and screen who amassed a distinguished career spanning decades, Richard Harris notched arguably his highest-profile role late in his career, courtesy of the blockbuster Harry Potter film franchise. In two of his final screen appearances, Harris played Potter's beloved headmaster Albus Dumbledore in the first two installments of the blockbuster film franchise, The Sorcerer's Stone and The Chamber of Secrets.
Although he'll always be Dumbledore to generations of Potter-loving fans, outside of Hogwarts, Harris compiled multiple careers' worth of impressive credits and honors. He was an accomplished singer, actor, director, writer, producer, and songwriter who won Grammy and Golden Globe awards for his work on 15 different albums and more than 70 films, including Camelot, The Guns of Navarone, Gulliver's Travels, Patriot Games, Unforgiven, Gladiator, and The Count of Monte Cristo. After being diagnosed with Hodgkin's disease, Harris died on October 25, 2002 at the age of 72.