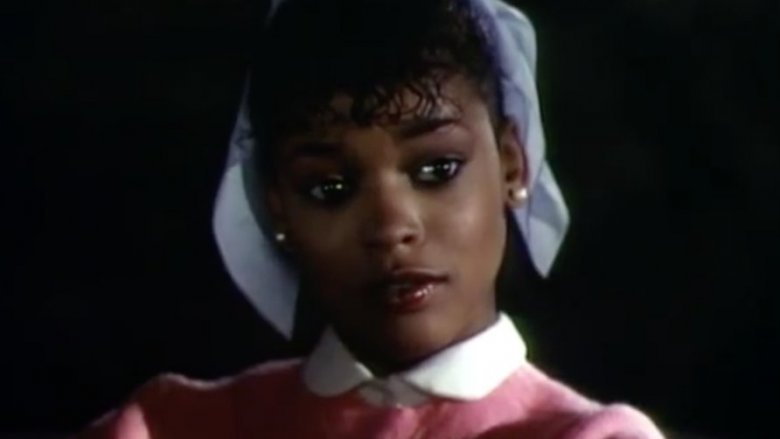 As the clock struck 12:01 a.m. on August 1, 1981, six words were uttered that would change the world. "Ladies and gentlemen, rock and roll!"
With them, MTV was born, and the radio star was officially on notice. A silky voice wasn't going to cut it anymore. No, now you needed to have the complete package. The hit single. The hottest moves. The wildest visual style. And, well, you needed to be hot. Smoking hot. And we're not just talking about the musicians, either. Everyone needed to look good. That's why every video, from pop hits to righteous head bangers, rock anthems to synth-pop smashes, quickly had one thing in common. Babes. So many babes. The musicians had the big names, but these gorgeous gals quickly became the real stars of MTV.
Frankly, the music could be good, or downright terrible. It didn't matter. For a lot of fans, it was these ladies' big hair and big … everything else that kept them tuning in. Whether these babes were treating a Bentley like a bucking bronco or reminding you of that one hot teacher from high school, they had a job to do. Make your fantasies come true. So what happened to your favorite video vixens? Where have they all gone? Well, let's find out. But one thing's for sure. For anyone roaring through puberty at the time, their work will never be forgotten.
Tawny Kitaen went from video babe to bitter divorce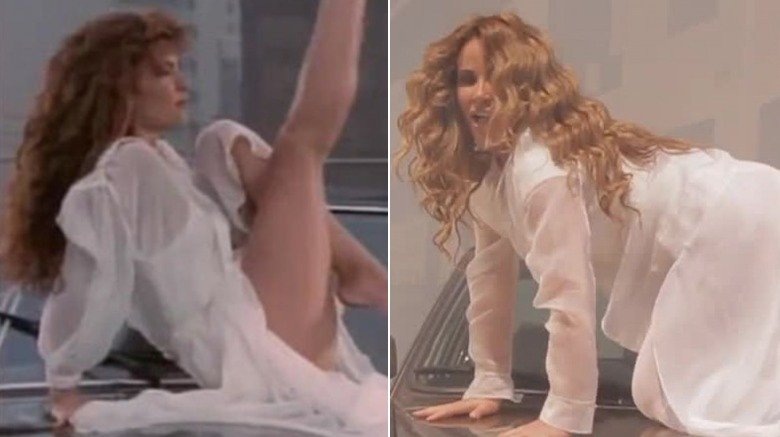 There were music video babes before Tawny Kitaen, but none that seemed to capture the pure essence of '80s excess with such glee. She may very well be the ultimate video vixen, thanks to her turn atop a Jaguar XJ in Whitesnake's 1987 hit "Here I Go Again." It took just four minutes for this little-known actress to transform into the ultimate '80s pinup, and land the band's front man, David Coverdale. The two would marry in 1989.
Kitaen would use her MTV fame to land a role on the sitcom The New WKRP in Cincinnati, but the good times wouldn't last. She divorced Coverdale in 1991 and then married MLB pitcher Chuck Finley, only to see their marriage end following an arrest for assaulting him in 2002. A stint on Celebrity Rehab came next to face her drug habit. These days Kitaen is focused on being a mother, along with her work with at-risk women. She's even gotten her famous breast implants removed, in a sign that she's finally moved on from her video vixen days. Then again, she did take one more turn on the hood of a car, spoofing her "Here I Go Again" moves with FunnyorDie. Some fantasies are just hard to let go of.
Jessica Hahn is still pissed about controversial past
Jessica Hahn may be the most unlikely video vixen of all time. If not for being allegedly raped by televangelist Jim Bakker, she may have just gone about her life as a small-town, evangelical Christian, none the wiser to the wicked world out there. Instead, she became a tabloid staple. She has described her image as becoming "pretty much a cartoon character," which led to centerfolds in Playboy, regular appearances on Howard Stern's show, and a relationship with the comedian Sam Kinison. When Kinison recorded a rock album, unusual for a stand-up to say the least, he wanted Hahn as his co-star. "Wild Thing" came out in 1988, and the rest is novelty song history.
Years later, Hahn is still understandably furious at Bakker, the lies he told about her, and the life he forced upon her. She's moved to the country, north of Los Angeles, where she lives on a farm with bison, horses, chickens. Now, a lifetime later, she has a chance to finally be that small-town girl again.
Addicted To Love's Mak Gilchrist is now addicted to landscaping
There were a bevy of babes in the video for Robert Palmer's "Addicted to Love," but Mak Gilchrist always stood out for her cool demeanor and statuesque beauty. A fashion model and the former face of Chanel's Allure perfume, Gilchrist's career was already rolling by the time Robert Palmer came knocking. In fact, she describes her iconic turn as just another day's work.
As she recalled to Silver Women, the fulfillment just wasn't there for her at the time. "It took until I was 45 to find my true passion." That passion was making the world a little more green. While she once owned her own reggae label (Riz Records), and even worked as as a part-time firefighter for a bit, it was her passion for horticulture that led her to start Edible Bus Stop, a company dedicated to creating edible gardens alongside public bus stops.
As she recalled of her company's early days, "I had no experience in any of the fields I now know far better. … None of it was familiar to me." But years later she seems to have found her groove. Might as well face it, she's addicted to shrubs.
Lillian Muller went from 'Hot For Teacher' to hot for vegans
If you ever had a thing for your favorite teacher, then you're sure to remember Lillian Muller, the Playboy playmate who brought Van Halen's "Hot For Teacher" to life. Already a music video staple thanks to her memorable appearance in Rod Stewart's "Da Ya Think I'm Sexy," Lillian was a regular on '80s TV when Van Halen came knocking. And while she claims to be the most featured "Playmate Of The Year" in history, with nine covers from 1975 through 1999, it's the Van Halen hit that she's best remembered for.
These days Lillian's a health advocate and avowed vegan missionary. She wrote the book Feel Great, Be Beautiful Over 40 in 1995 to share her lifestyle with the masses, and these days tours the country as a motivational speaker. She even won PETA's "Sexiest Vegetarian Over 50" title in 2010, which kind of makes you want to give her tips a listen. In fact, it not surprising she's stayed fit, considering she's a raw food vegan who's never tried tobacco, alcohol, or drugs. There are probably a lot of people who wish they could look as good as she does while pushing 70.
Kymberly Herrin had legs and lost many loves
Far from being a one-hit wonder, Kymberly Herrin popped up in countless videos over the years, including the Kiss classic "eXposed," and Van Halen's "California Girls," but it was ZZ Top's "Legs" that put her on the map as a video vixen. Sure, she was Playboy's Miss March in 1981, and was already working as a popular model, but the feature film roles in Romancing the Stone and Ghostbusters didn't come pouring in until her long-limbed turn on MTV.
These days, she lives outside of Santa Barbara, designing jewelry and tending to a broken heart. She's had multiple boyfriends die tragically from a variety of causes including cirrhosis of the liver, leukemia, and even an errant dive off a Hawaiian waterfall. Her house even burned down in the Montecito Tea Fire of 2008, leaving her homeless and alone. It's been a tough time for the one-time music video regular, but this "groovy hippie chick," as ZZ Topper Billy Gibbons once described her, still knows how to use her legs, so that's something.
Janet Cross went from vixen to architect
As Janet Cross told Noblemania.com as part of their video vixens retrospective, she was thrilled when she landed the coveted role of "the brunette" in Huey Lewis' "If This is It" video. With only one other acting credit on her resume, this could have been her big break. But the break didn't happened, and Cross had to settle for her backup career as a renowned architect. Tough break.
That's right, in the years since the video, she's gone on to become a prominent architect in New York City, not necessarily the typical trajectory for a video vixen. As the great-great-granddaughter of Central Park designer Frederick Law Olmsted, she was already part of the city's royalty, but her work with the Whitney Museum, the Bronx Public Library, and the Ace Gallery has allowed to her make a name for herself. These days, along with running her own architectural firm, she serves on the board of Glynwood Farm, a 250-acre estate devoted to sustainable farming practices.
Lisa Vanderpump became a reality show regular
For British New Wave band ABC's "Poison Arrow" video, lead singer Martin Fry just couldn't take no for answer. No matter how much model Lisa Vanderpump rejected his advances, Fry just kept coming, dressed as a delivery boy, a rock star, and a tuxedo-bedecked millionaire. It must not have been that far from the truth for the English model, who was the toast of London at the time.
One man Vanderpump did say yes to was Ken Todd, whom she married in 1982 and founded a bar and restaurant empire with. But that proved just the start for the millionaire socialite. In 2010, Vanderpump debuted on Real Housewives of Beverly Hills, instantly becoming a reality show superstar. She's since fronted her own spinoff, Vanderpump Rules, and popped up on Dancing With The Stars, getting voted off in Week 4 of the 2013 season. So bravo to Bravo's biggest star!
Marjorie Ann Orbin went from Mötley Crüe to murder
Thee DollHouse in Fort Lauderdale was one of the many strip clubs to appear in Mötley Crüe's video for "Girls, Girls, Girls," but it's the only one to spawn an urban legend of its own. According to this rock and roll rumor, Marjorie Ann Orbin, a DollHouse stripper at the time, was one of the buxom babes to pop up in the video, although no one is exactly sure when or where. Why is this interesting? Well, Orbin would go on to dismember her husband before dumping his remains in the desert, making her place in heavy metal lore a bit more legendary. She's now serving a life sentence in an Arizona prison.
In the 2011 book "Dancing With Death," author Shanna Hogan claims that, "Marjorie whipped her hair around the stage while the band played," in the legendary music video. Others have suggested she's one of the gals shown lounging out in front of the Florida club. While no one has been able to confirm or deny any of this, one thing's for certain. You get enough strippers together and one of them's probably going to murder their husband. That's just math.
From Bon Jovi's Runaway, Jennifer Gatti ran away from Hollywood
When Jennifer Gatti took the gig for Bon Jovi's "Runaway" video, she didn't think much of it. As she told Premium Beat, "What's the chance that anybody is actually going to see this video, and what's the chance that this band will ever be successful?" Oops. Bon Jovi would go on to become, well, Bon Freakin' Jovi, and Gatti's career would get launched. But don't count on a reunion with the band anytime soon. Gatti claims they hated the "Runaway" video because she got so much of the screen time.
These days Gatti lives far from the spotlight of show business, in the countryside of North Carolina. After years spent acting her way through soap opera shenanigans, Klingon rites of passage and procedural plot points, she was ready for something new. But even the best laid plans can go awry. Hollywood seems to have chased her into the wilderness, shooting a variety of shows just around the corner from her North Carolina home. Her most recent gig was on the HBO hit Vice Principals as Mrs. Deets.
Courteney Cox went from video vixen to TV friend
No one told Courteney Cox life was gonna be this way. Then again, it might not have been if she hadn't landed the part of a Bruce Springsteen super fan in his video for "Dancing in the Dark." Cox was still a fledgling model at the time, although The Boss had no idea. He thought the girl he was told to pull up on stage was just a random fan. Director Brian DePalma didn't tell him the truth until the video was in the can.
The song and music video were smash hits, obviously, and everyone suddenly wanted to be in the Courteney Cox business. She quickly picked up parts in films like Masters of the Universe and Cocoon: The Return, and played one of Michael J. Fox's girlfriends on Family Ties. But it would be a little show called Friends that would launch her into superstar status. As part of the show's ensemble, Cox dominated a decade of ratings, and eventually took home a million dollars an episode. These days, Cox isn't exactly hard up for work. She starred on the long-running hit Cougar Town and has popped up on everything from Running Wild with Bear Grylls to Shameless. But, considering her net worth has been estimated at over $120 million, she can do just about anything she wants.
Ola Ray ended up suing the Thriller superstar
Being a former Playboy Playmate almost lost Ola Ray her dream job opposite Michael Jackson. She'd been cast as his love interest for the soon-to-be smash hit "Thriller," but the superstar singer had concerns. It was director John Landis who talked Jackson into keeping her, saying, "Michael, she's a Playmate, but so what? She's not a Playmate in this." The 13-minute music video would go on to become the most successful of all time, selling 9 million home video copies.
Sadly, Ray's struggles with drugs took over her life, and she was charged with cocaine possession in 1992. She soon left the industry, telling People she refused to give out "sexual favors" to land parts. She says she's clean now, but has found herself embroiled in a lawsuit with the Jackson estate, which she claims still owes her money for the iconic music video. The lawsuit was filed just one month before Jackson's death, and they eventually settled out of court. But don't think she has any hard feeling for the King of Pop — she released a bizarre but relatively positive music tribute to him in 2013.