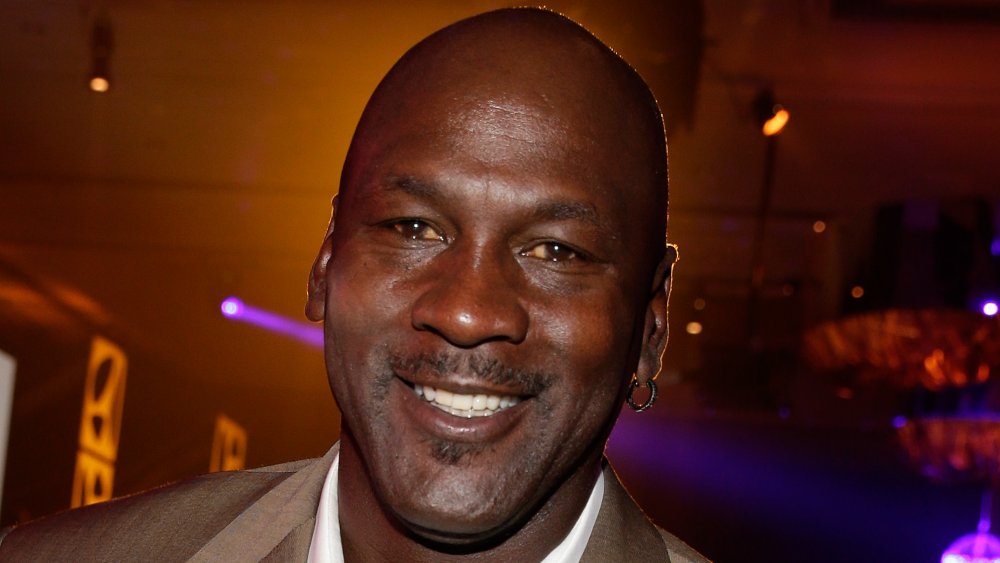 From entourages to insane investments to luxury items, NBA players love to waste their millions — and it makes sense. Basketball pros are the highest-paid participants in American sports, with an average salary of nearly $7 million per year. The stats are somewhat skewed by mega-contracts from superstars like Stephen Curry's record-breaking five-year $201 million deal, but in the era of shared revenue from massive TV deals, ballers are balling out.
NBA athletes would still be wise to exercise caution. As of 2016, players, on average, spent an eye-popping $42,500 a month, according to the San Francisco Chronicle. So here's some simple math. The average career is less than five years, and nets each player around $25 million (via Business Insider). If you factor in a top US tax rate of roughly 40 percent, that number comes down to about $14 million. Given the spending habits, that'll take care of about 27 years of expenses: if your average player enters the league at age 22, they could go bankrupt by age 49.
However, the truth is even worse. 60 percent of NBA stars go broke within five years of exiting the league, per Sports Illustrated. So you're actually talking about hundreds of athletes who were millionaires by 25, flat broke by 35. Curry might not have this problem, but many will. Here are some of the ways NBA players waste their millions.
Shaquille O'Neal was financially Shaqtin' a fool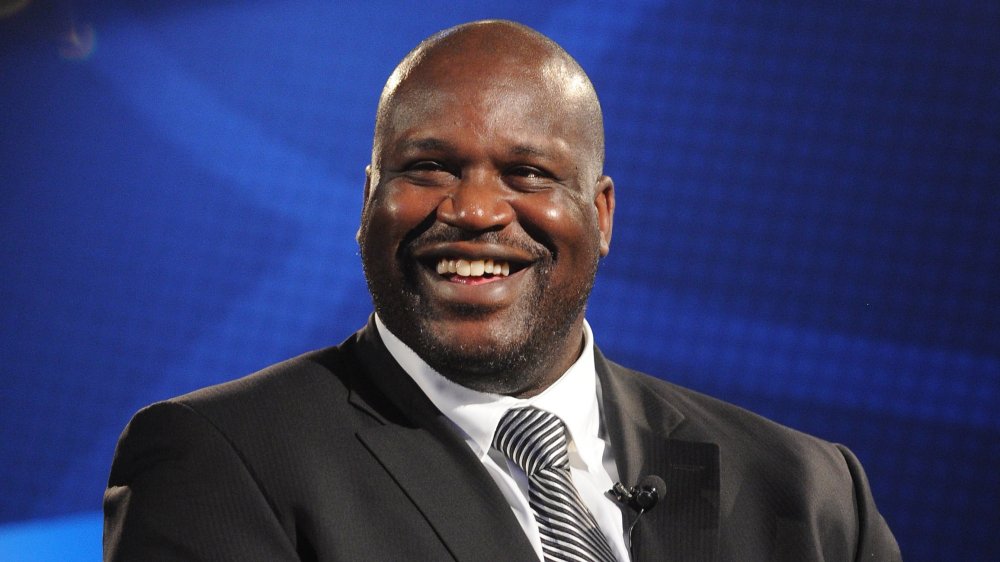 The real key to athletes sustaining reckless spending is keeping the cash coming in, and after Shaquille O'Neal took business advice from Jeff Bezos by investing in Google, he "quadrupled" his net worth, the former Kazaam star told The Wall Street Journal. As of 2020, O'Neal is sitting on a cool $400 million. But allocating his cash wisely didn't always come naturally to the "Big Aristotle."
The former Orlando Magic star admitted he made a good chunk of change go poof in less than an hour, after signing his rookie contract in 1992 — buying himself a $150k Mercedes-Benz, then matching luxury vehicles for his parents, among other expenditures. "The first thing I wanted to do was relieve my parents of their jobs," O'Neal told CNN. "I spent a million dollars in about 45 minutes, but it was well worth it."
O'Neal's banker called him only days later warning he'd be flat broke if he didn't slow his roll. "So after that I said you know what, I need to get me a business manager," O'Neal told Business Insider in 2017. But Shaq didn't exactly box out his spending. In 2008, public records revealed O'Neal's monthly expenses were a whopping $900k. But given his monthly income was still listed at over $2 million, Shaq is actually enhancing his wealth. Kazaam!
Michael Jordan is bullish on golf gambling
Shed no to tears for Michael Jordan and his $2.1 billion net worth. Before Kobe Byrant's "mamba mentality," The Jordan Rules governed the NBA. If God exists, he played shooting guard for the Chicago Bulls, according to Jordan rival and Celtics legend Larry Bird. But MJ allegedly had a hard time turning off the insatiably competitive GOAT vibes outside the lines, and reportedly developed a nasty gambling habit, losing over $1 million dollars to a single golfing partner, according to frequent links interlocutor Richard Esquinas in his memoir, Michael and Me: Our Gambling Addiction… My Cry for Help (via CBS Sports).
In 1992, Jordan was forced to reveal his habit on the witness stand when a $57,000 personal check ended up in the hands of suspected drug dealer and small-time golf hustler named James "Slim" Bouler, according to the Chicago Tribune. MJ initially told reporters it was a business investment, but then admitted under oath the hefty check was payment of yet another golf course gambling debt. Teammate Scottie Pippen even revealed how Jordan once gifted him a set of golf clubs his rookie year in 1987. "That's a nice thing to do. To give a rookie a set of clubs," the off-camera producer of The Last Dance prompted Pippen — with Pippen replying (via Golf Digest), "Yeah, he was trying to lure me in so he could take all my money."