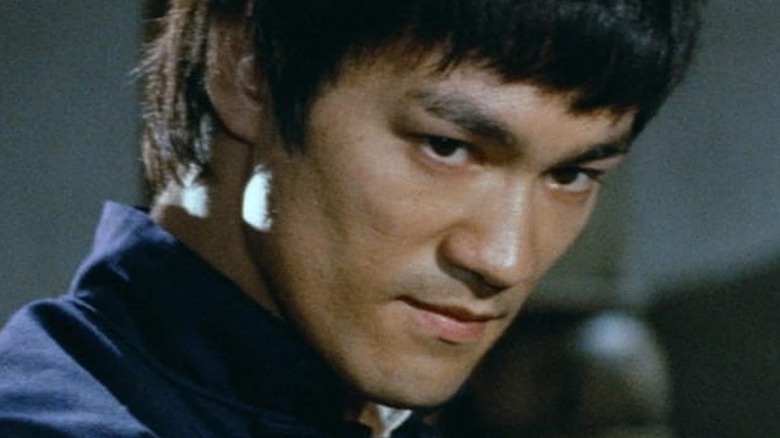 Amazon Prime has proven itself to be one of the best streamers out there, with a slew of original television series and movies loved by viewers and critics alike. The streaming giant finds itself among other titans in the industry like Netflix and Hulu and continues to grow its catalog each day.
While Amazon Prime has an impressive list of comedies, animated features, and documentaries, the platform is also loaded with a plethora of action flicks. They're continuing to grow their catalog as far as original movies in the genre go, and they also host an impressive list containing some of the greatest action films ever made. Additionally, Amazon Prime is home to some amazing hidden gems that you may not have heard of but definitely need to give a watch. We've compiled a list of the 30 best action movies this month on Amazon Prime to save you time from scrolling through their lengthy library. We've only included the best of the best, so take a peek and find your next movie night selection.
Updated on October 28, 2021: When it comes to movies with car chases, fist fights, and insane stunts, Amazon Prime is constantly changing its catalog. In order to keep things current, we'll be updating this list each month so you can stay informed on all the crazy action happening over on Amazon Prime.
6 Days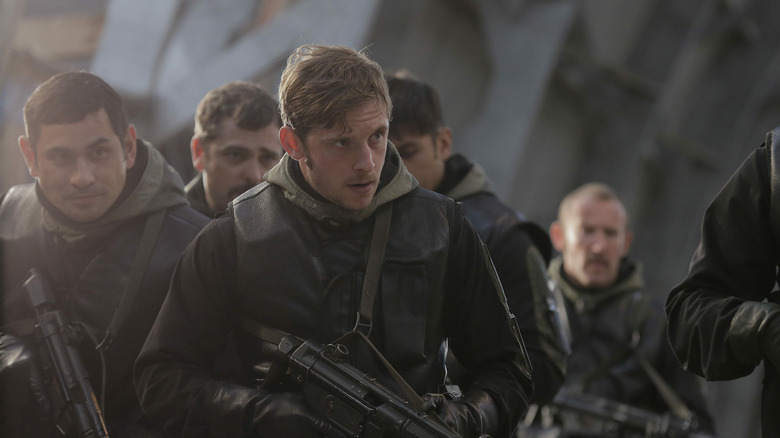 Based on the real-life events surrounding the 1980 siege of the Iranian Embassy in London, "6 Days" follows the story of the six-day stand-off to save the hostages inside the building. The film details the different vantage points of three different players in the siege: a Special Air Services corporal, a BBC reporter, and a Metropolitan Police officer. Each has different ideas on how the situation should be handled, each with their own motives, and the result is a white-knuckle action pic and an intense look at a true story.
Starring: Jamie Bell, Abbie Cornish, Mark Strong
Director: Toa Fraser
Year: 2017
Runtime: 94 minutes
Rating: R
36th Chamber of Shaolin
This 1978 Hong Kong flick is known by other names, including "The Master Killer," "Shaolin Master Killer," and "Shao Lin San Shi Liu Fang." This tremendous martial arts movie follows the story of Sao Te, who takes a stand against a villainous general who's taken over his town. Wanting to protect himself, his family, and other locals, Sao Te leaves his village to become a master of kung fu, so he can come back and take a stand against the Manchu government. With some fun training sequences and a great lead performance by Gordon Liu (who played multiple parts in "Kill Bill"), this is a kung fu classic that you have to check out.
Starring: Gordon Liu, Lo Lieh, Wong Yue
Director: Chia-Liang Liu
Year: 1978
Runtime: 112 minutes
Rating: R
The A-Team
Based on the classic '80s TV show, "The A-Team" finds Hannibal Smith and his team of Army Rangers approached by a CIA agent seeking their help to recover stolen United States mint plates and a billion dollars in counterfeit bills. They find out too late that it's a setup, and Hannibal and his three men are sent to different prisons. The crew breaks out of their respective jails and seeks to clear their name as they attempt to find the stolen plates for a second time, all while having a DCIS agent follow them every step of the way. It's one backstab after another as Hannibal and company use their impressive skills to stay one step ahead while bringing all of their plans together. Critics weren't kind to "The A-Team," but audiences loved it for it's comedy, twists, and action sequences.
Starring: Liam Neeson, Bradley Cooper, Jessica Biel
Director: Joe Carnahan
Year: 2010
Runtime: 118 minutes
Rating: PG-13
Apocalypto
When it comes to making movies, Mel Gibson loves two things — having his actors speak in non-English languages and featuring tons of gore. Both of his passions are on full display in "Apocalypto," a chase movie set in the gorgeous yet brutal jungles of Mexico.
The film follows a group of Mesoamerican villagers going about their peaceful lives, when they're attacked by a Mayan raiding party. Our hero, Jaguar Paw, is captured and next in line for the religious chopping block. But he makes a break for it and does his best to escape his bloodthirsty pursuers, hoping to get back home to rescue his stranded family.
While Gibson's films can be controversial, the action here is impeccable. As Jaguar Paw makes his way through the jungle, Mayan warriors in pursuit, you'll be sitting on the edge of your seat as he sets traps, dodges big cats, and faces every obstacle nature can throw at him.
Starring: Rudy Youngblood, Dalia Hernandez, Raoul Max Trujillo
Director: Mel Gibson
Year: 2006
Runtime: 137 minutes
Rating: R
The Assignment
Lieutenant Commander Annibal Ramirez is captured by Mossad accidentally, as he bears a striking resemblance to notorious terrorist Carlos the Jackal. Soon after, his life gets even more complicated when the CIA recruits him to impersonate Carlos in an effort to capture the villain, and Annibal is trained to act just like him. The mission is a dangerous one as Annibal is conflicted with carrying it out and worries about being discovered at every turn. With its impressive cast, stylish action, and intelligent plot, this is one assignment you won't want to skip.
Starring: Aidan Quinn, Donald Sutherland, Ben Kingsley
Director: Christian Duguay
Year: 1997
Runtime: 119 minutes
Rating: R
The Boondock Saints
After the MacManus brothers accidentally kill a group of gangsters in Boston, they're released from jail and hailed as heroes. Happy with what they've done, the brothers become vigilantes, taking out dangerous criminals across the city. As the police track the men, the lead detective finds himself conflicting with capturing them or joining them. To say critics hated "The Boondock Saints" would be an understatement, but the film became an instant cult classic with a fanbase that loyally defends it, largely thanks to the bonkers action and wild performances.
Starring: Norman Reedus, Sean Patrick Flannery, Willem Dafoe
Director: Troy Duffy
Year: 1999
Runtime: 108 minutes
Rating: R
Casino Royale
In 2006, the "James Bond" franchise needed some fresh blood. The last film in the series, "Die Another Day," was a rough one, taking Bond to new lows of ridiculous camp. But then Daniel Craig came along and made 007 a gritty, nuanced, compelling character, revolutionizing the secret agent for a new generation.
In "Casino Royale," the suave super spy finds himself in the middle of a high-stakes game of Texas hold 'em, one that's meant to ensnare a notorious banker who does business with terrorists. The drama at the card table is utterly compelling, as is the classic parkour sequence, that wild stairwell fight, and an ending that'll leave your head spinning and heart broken. Honestly, this just might be Bond at his best.
Starring: Daniel Craig, Eva Green, Mads Mikkelsen
Director: Martin Campbell
Year: 2006
Runtime: 144 minutes
Rating: PG-13
Close Range
Colton MacReady finds himself in possession of a flash drive after he rescues his niece from a dangerous drug cartel. Now, that cartel is out for blood as they try and track down the mysterious drive, putting Colton and his family in imminent danger. He must do whatever it takes to protect those he loves while keeping the drive from making its way back to the criminals who seek it. Seriously, this movie is proof that Scott Adkins should be an A-list action hero. If for no other reason, watch it for the man's combat prowess.
Starring: Scott Adkins, Nick Chinlund, Caitlin Keats
Director: Isaac Florentine
Year: 2015
Runtime: 85 minutes
Rating: 18+
Danger Close: The Battle of Long Tan
Set in 1966 Vietnam, "Danger Close" finds a group of Australian and New Zealand soldiers on the run while being hunted by the Viet Cong and North Vietnamese Army. Only 108 strong, the group of young and inexperienced men must fend off over 2,500 enemies. Based on the incredible true story of the young ANZAC heroes, "Danger Close" gives remarkable insight into a historical event often overlooked.
Starring: Travis Fimmel, Luke Bracey, Daniel Webber
Director: Kriv Stenders
Year: 2019
Runtime: 118 minutes
Rating: R
Die Hard
When NYPD officer John McClane shows up at an office holiday party to meet his estranged wife, he soon realizes he's at the wrong place at the wrong time. Things go haywire when German terrorists — led by the cruel yet charismatic Hans Gruber — take over the building and take everyone hostage … except John. With a gun in one hand and no shoes on his feet, McClane declares a one-man war on Gruber and his goons, hoping to end the fearful night with one wisecrack after another. "Die Hard" launched an entire franchise of films, but fans should never forget where it all started — right here in Nakatomi Plaza.
Starring: Bruce Willis, Alan Rickman, Bonnie Bedelia
Director: John McTiernan
Year: 1988
Runtime: 132 minutes
Rating: R
Die Hard 2
John McClane is back — this time at ​​Washington's Dulles International Airport, where he waits for his wife to fly in. It's another case of being at the wrong place at the wrong time as a drug kingpin arrives in custody at the airport, and soon enough, the entire facility is overrun by his cronies. And with the airport's landing system compromised, all planes in the air — including the one John's wife is on — are running low on fuel and have nowhere to land. Of course, it's nothing one NYPD detective can't handle.
Starring: Bruce Willis, Bonnie Bedelia, William Sadler
Director: Renny Harlin
Year: 1990
Runtime: 124 minutes
Rating: R
Drive
One of the best action hero archetypes is the silent loner. Think Clint Eastwood's Man with No Name, Toshiro Mifune's Sanjuro, and Keanu Reeves' John Wick. But while those guys are all awesome, none of them can rock a satin jacket like Ryan Gosling's the Driver.
In "Drive," Gosling's antihero is a stunt car driver who moonlights as a getaway man. But his lonely life starts to get a bit easier when he meets his charming neighbor, Irene, and her adorable son. But his potential romance with Irene is spoiled when her husband gets out of jail and needs help pulling a do-or-die job. The Driver offers his services and soon finds himself in an elaborate scheme involving car chases, elevator fights, and hidden razor blades.
The action is intense, and the movie is stylish as all get out — it's drenched in neon and floating along on a killer synth soundtrack. Granted, the film takes its time establishing its characters, but once the Driver puts the pedal to the metal, trust us, there's no slowing down.
Starring: Ryan Gosling, Carey Mulligan, Oscar Isaac
Director: Nicolas Winding Refn
Year: 2011
Runtime: 100 minutes
Rating: PG-13
Drug War
When drug lord Tian Ming crashes his car, he's taken into police custody and forced to aid the department in ending the local trafficking ring. If he doesn't help, the leader will find himself on death row. Tian agrees to go undercover and betrays his gang, but he ends up making a shocking decision that affects the entire outcome of the sting. The action here is intelligent, sophisticated, and poetic, and it's a great introduction to the amazing director that is Johnnie To.
Starring: Louis Koo, Honglei Sun, Huang Yi
Director: Johnnie To
Year: 2012
Runtime: 106 minutes
Rating: R
Fist of Fury
Expert Chinese martial artist Chen Zhen finds himself on the road to vengeance after members of a Japanese dojo murder his sifu. The bodies start to pile up as a relentless Chen stops at nothing to honor his mentor's legacy. "Fist of Fury" marked the second major motion picture for Bruce Lee and came just one year before his devastating death. And honestly, it's one of his very best flicks and features the greatest "one dude against a ton of bad guys" fight scenes ever put to film.
Starring: Bruce Lee, Riki Hashimoto, James Tien
Director: Lo Wei
Year: 1972
Runtime: 106 minutes
Rating: R
Get the Gringo
A getaway driver finds himself being hunted down in Mexico after he's stolen over $2 million. He ends up in the El Pueblito prison, where he's dubbed "the Gringo." In order to survive and get away with his cash, the driver must enlist the help of a local 10-year-old boy, who seems to have some sort of immunity among the dangerous inmates … but for a truly disturbing reason. The result is a lot of pulpy, violent fun as "Get the Gringo" plays like the very best kind of B-movie. (This is available with IMDb TV, which is free with ads.)
Starring: Mel Gibson, Kevin Balmore Hernande, Daniel Giménez Cacho
Director: Adrian Grunberg
Year: 2012
Runtime: 95 minutes
Rating: R
Guns Akimbo
Miles lives his life in comments sections on the internet, insulting those who put dangerous content on the web. But one day, he's suddenly kidnapped and thrust into a real-life game where criminals fight to the death as an online audience watches on. Miles has two large pistols bolted to his hands, and he must fight with all his might to protect his ex-girlfriend, who gets caught up in the shuffle. Note: This movie is not for those with queasy stomachs, as critics slammed it for its high gore content. But if you like your action films bloody, well, you're definitely in luck.
Starring: Danielle Radcliffe, Samara Weaving, Natasha Liu Bordizzo
Director: Jason Lei Howden
Year: 2019
Runtime: 97 minutes
Rating: R
Harry Brown
When the local police are no help in finding the people responsible for the death of someone he cares about, the elderly Harry Brown makes it his mission to bring justice to the culprits. And as a retired Royal Marine, Harry is not one to be messed with. "Harry Brown" is a solid watch for fans of Michael Caine. And if you only know him from the latter stage of his career, you'll enjoy seeing him play someone a little more ruthless than usual. But if you're more familiar with his films from the '70s — like the gangster classic "Get Carter" — you'll get to witness a nice return to form from Caine.
Starring: Michael Caine, Emily Mortimer, Liam Cunningham
Director: Daniel Barber
Year: 2009
Runtime: 103 minutes
Rating: R
Hellboy II: The Golden Army
Guillermo del Toro loves him some monsters — something he showed in the original "Hellboy." But in the sequel, "The Golden Army," del Toro takes his mythological moviemaking to the next level, diving deep into a world of fairies, elves, and trolls.
In this 2008 superhero flick, Prince Nuada — an elf with an axe to grind — declares war on humankind. Naturally, everybody's favorite demon, Hellboy, has something to say about this, and he wades into a fantastical war, hoping to prevent the prince from unleashing an invincible army. Of course, that's easier said than done, especially since Hellboy is having some drama with his girlfriend, Liz, and his BFF (best fish friend) is falling in love with Prince Nuada's sister.
Ron Perlman has an absolute blast as the titular hero, and Doug Jones really shines as Abe Sapien. But the real MVPs here are the creatures. The makeup and effects are unparalleled, and we get a fascinating glimpse into del Toro's mind as he introduces us to a forest god, tooth fairies, and the Angel of Death.
Starring: Ron Perlman, Selma Blair, Doug Jones
Director: Guillermo del Toro
Year: 2008
Runtime: 120 minutes
Rating: PG-13
Highlander
The immortal Connor MacLeod was born in Scotland in 1518, and he quickly discovers he can only die if he's beheaded. Taken under the wing of fellow immortal Juan Sanchez Villa-Lobos Ramirez, he learns how to become a master swordsman. Honing his craft across the centuries, Connor ends up in 1985 New York to battle against cruel immortal Kurgan. The victor receives "the Prize" — the power of all the immortals who've ever lived. In other words, this pure '80s goodness, complete with a killer soundtrack from Queen, insanely campy performances, and several awesome swordfights.
Starring: Christopher Lambert, Sean Connery, Clancy Brown
Director: Russell Mulcahy
Year: 1986
Runtime: 116 minutes
Rating: R
The Informer
In this action-thriller, Joel Kinnaman plays Pete Koslow, an FBI informant who was formerly a special operations soldier. While working with the organization, Pete has to take down the Polish mafia's drug trade in New York City. But his mission takes a drastic turn when an NYPD cop winds up dead, and he's persuaded by the agency to go back to the prison where he previously served time for manslaughter. Pete must now take down the Polish drug cartel from the inside, as things take one drastic turn after another.
Starring: Joel Kinnaman, Rosamund Pike, Clive Owen
Director: Andrea Di Stefano
Year: 2019
Runtime: 113 minutes
Rating: R
The Italian Job
In this classic heist film, Charlie Croker has just been released from prison and is desperate to get to work on another job. After his friend botches an attempt at a job in Italy, Charlie takes over in an effort to steal $4 million worth of gold. Stylish and sexy, it's the film that inspired the successful 2003 reboot of the same name starring Mark Wahlberg and Charlize Theron. It's up to you to decide which one has the better Mini Cooper chase (both are fantastic, but we're leaning towards the original).
Starring: Michael Caine, Noel Coward, Benny Hill
Director: Peter Collinson
Year: 1969
Runtime: 99 minutes
Rating: G
The Last of the Mohicans
During the French and Indian War, the two last members of the Mohican tribe and their adopted half-brother, Hawkeye, find themselves swept up in a conflict they actively avoided. The men save a British colonel's daughters, and a connection forms between Hawkeye and the eldest female, Cora. Their spark grows as Cora's new understanding of Hawkeye's culture opens her eyes to his adopted people's love for nature and their surroundings. However, the battles rage on around them, costing more than they could ever imagine as their friends and family become casualties of war.
Starring: Daniel Day-Lewis, Madeleine Stowe, Russell Means
Director: Michael Mann
Year: 1992
Runtime: 114 minutes
Rating: R
The Mask of Zorro
Don Diego de la Vega, the original Zorro, escapes from prison after a 20-year stay and must train a new man to take on the mantle. As a result, the roguish Alejandro Murrieta becomes the new Zorro and must take down power-hungry Don Rafael Montero. But in an interesting twist, Montero took in de la Vega's daughter, Elena, and raised her, giving the original Zorro all the more reason for vengeance. Of course, when Alejandro and Elena cross paths, sparks start flying … and so do the swords, resulting in the sexiest fencing match in Hollywood history.
Starring: Antonio Banderas, Anthony Hopkins, Catherine Zeta-Jones
Director: Martin Campbell
Year: 1998
Runtime: 137 minutes
Rating: PG-13
Once Upon a Time in Mexico
The third film in the "Mexico" trilogy, "Once Upon a Time in Mexico," closes out the story of El Mariachi. A cartel leader is bent on overthrowing the Mexican government, which prompts a CIA agent to enlist the help of the enigmatic, guitar-strumming assassin El Mariachi to ensure it doesn't happen. Each player has their own motives, and the only person anyone can trust is themselves. We suggest watching "El Mariachi" and "Desperado" first before giving this action flick a go.
Starring: Antonio Banderas, Salma Hayek, Johnny Depp
Director: Robert Rodriguez
Year: 2003
Runtime: 101 minutes
Rating: R
Predator
In "Predator," an insanely jacked veteran by the name of Dutch is sent on a mission to Guatemala to help recover a trapped group of politicians. Upon arrival, Dutch and his team realize something is amiss after they discover dead body after dead body. Soon enough, these elite soldiers find themselves on the run, hunted by a super strong extraterrestrial being with the ability to render itself invisible. The original flick spawned five sequels, none of which are as great as the '87 film, which does a fantastic job of combining action, science fiction, and slasher horror.
Starring: Arnold Schwarzenegger, Carl Weathers, Jesse Ventura
Director: John McTiernan
Year: 1987
Runtime: 107 minutes
Rating: R
Ran
Hidetora Ichimonji is about to retire from his life as a Japanese warlord and decides to split his kingdom up into three equal parts for his three sons. The youngest of the bunch, Saburo, believes this to be a terrible idea, as he doesn't believe the brothers will work together. Saburo is subsequently banished, and when his two brothers turn on one another, leaving their father's kingdom in shambles, only he can save everything from collapse.
Granted, the word "epic" gets thrown around a lot, but "Ran" truly is epic — from the scope of its battle sequences to the Shakespearean drama playing out on the screen (it's an adaptation of "King Lear"). Honestly, it's one of Akira Kurosawa's best works, and that's saying something.
Starring: Tatsuya Nakadai, Mieko Harada, Akira Terao
Director: Akira Kurosawa
Year: 1985
Runtime: 154 minutes
Rating: R
Sky Captain and the World of Tomorrow
In alternate version of 1939, New York comes under attack by flying robots. A reporter and a pilot take it upon themselves to find out the reason for the attack and who's behind it, giving us a film with full of wild, digital visuals. If you like the feel of films like "Immortal" and "Sin City," then "Sky Captain" is the stylized film you've been looking for.
Starring: Angelina Jolie, Gwyneth Paltrow, Jude Law
Director: Kerry Conran
Year: 2004
Runtime: 106 minutes
Rating: PG
Taken
Bryan Mills is a retired CIA agent whose daughter is abducted by human traffickers while traveling in France. Using all of the skills he acquired while on the job, Bryan makes it his mission to bring his daughter home safely, but with her soon to be auctioned off to the highest bidder, time is of the essence. Audiences loved the 2008 film so much that it spawned two sequels, and while neither were as good as the original, the first film is an awesome thriller that turned Liam Neeson into a bona fide action star.
Starring: Liam Neeson, Maggie Grace, Famke Janssen
Director: Pierre Morel
Year: 2008
Runtime: 90 minutes
Rating: PG-13
Tropic Thunder
A group of actors are dropped in the Vietnam jungle to film the war movie "Tropic Thunder" with hidden cameras. Unknowingly placed in the heroine-producing Golden Triangle, the actors must fight off the drug gang who've taken the lead star hostage. One by one, they start to realize this isn't a part of the script, and the group must fight for their lives and rescue their costar. A hilarious send-up of Hollywood tropes (the overly dedicated method actor, the action star trying to save his career, the comedian who plays multiple characters), the film also features an utterly hilarious cameo by Tom Cruise as a psychopathic studio executive who knows how to bust a move.
Starring: Ben Stiller, Robert Downey Jr., Jack Black
Director: Ben Stiller
Year: 2008
Runtime: 106 minutes
Rating: R
Troy
Based on Homer's "Iliad," "Troy" follows the story of Troy and Sparta in the late Bronze Age. When the Trojan prince Paris brings Spartan woman Helen back to Troy, her husband is furious and seeks vengeance, asking for help from his brother, who happens to be king. Achilles, fighting on the side of Sparta, aids in the battle against the Trojans as one life after another is needlessly lost. Audiences praised "Troy" much more than critics, citing its epic battle scenes and intricate fight sequences.
Starring: Brad Pitt, Eric Bana, Orlando Bloom
Director: Wolfgang Petersen
Year: 2004
Runtime: 162 minutes
Rating: R